Ultimate Guide to Fundraising in Cannabis
Introduction
The floodgates have been opened after a decade of progressive decriminalization. The cannabis market has experienced a radical upturn, and is expected to grow in an inordinate fashion during the following years. Now that the dust of novelty is beginning to settle and the market shows signs of an incipient maturation, we are starting to see more and more diversification in business models and investment portfolios.
From CBD extracts to textiles, from minor cannabinoids to cosmetics, and from beverages to pet food, market segmentation is working its magic: new disruptive trends are challenging the early joiners and threatening their position as pioneers in a market of immense potential value. The entire sector is rapidly evolving, with the accumulated knowledge from trial-and-error paving the way for new arrivals to thrive. In this context, access to funding is paramount to allow for the development of new value propositions.
Under this guide, you will find a detailed profiling of the key actors in the cannabis investment landscape: cannabis specialists, as well as venture capital funds operating in Europe and North America with significant exposure to cannabis. This distinction operates on two axes: first, on legal and market differences between Europe and North America, and secondly on the target of the funds themselves. While cannabis specialist funds have attracted much attention, the last few years have also seen generalist venture capitalists flocking to cannabis to get a stake in this emergent market.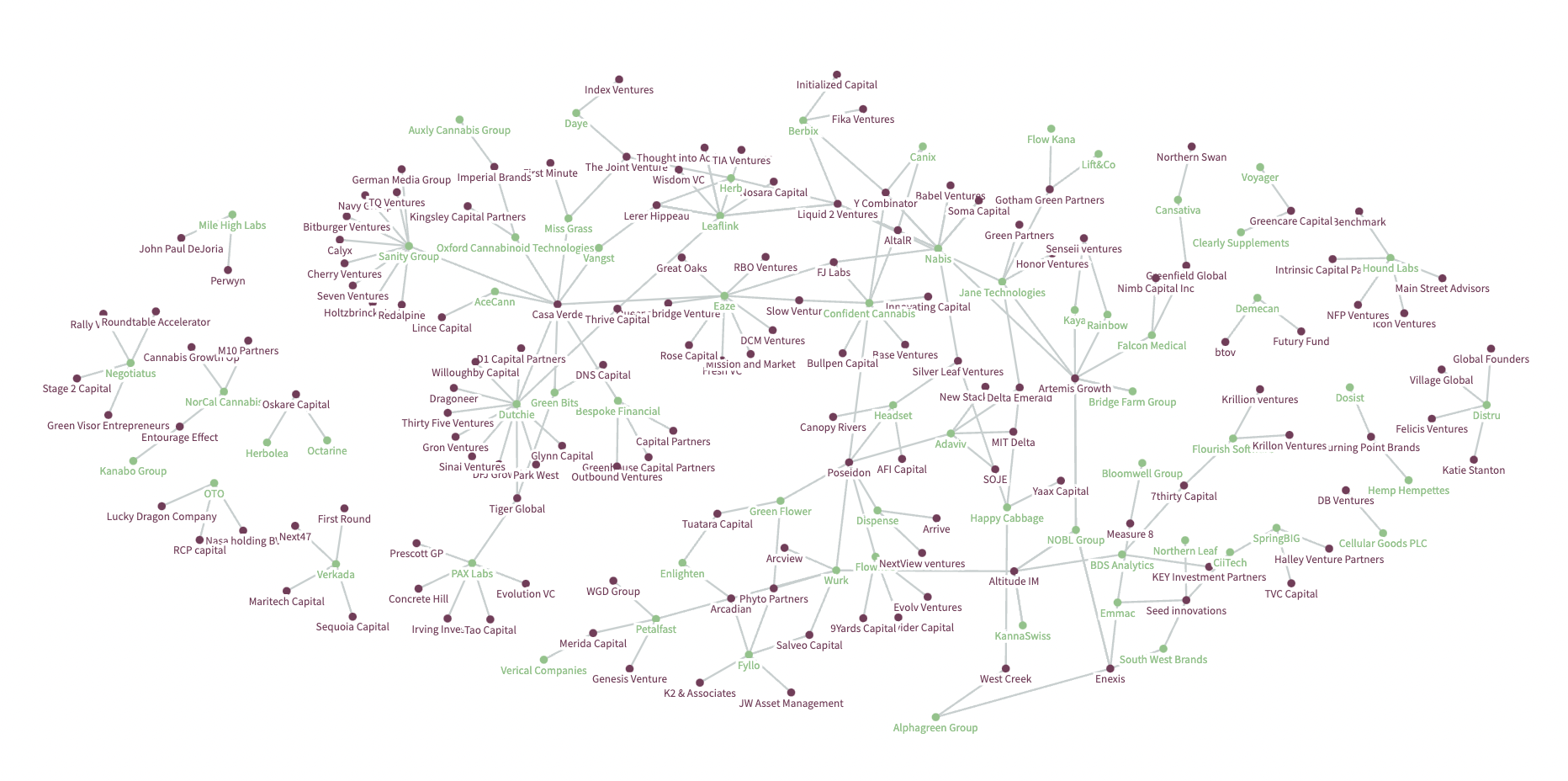 Cannabis specialists
This section contains some of the big players specific to the cannabis industry. In general, these funds vindicate cannabis, CBD or hemp as a part of their mission and brand, defining themselves in relation to the cannabis industry. It is interesting to notice how, over time, these key funds have tended to diversify across different cannabis verticals, perhaps with an underlying understanding of the necessity to keep the ecosystem strong… and versatile.
It is also relevant to point out how several of the top companies in the sector received funding or seed money from a number of these funds, even if complementary to other investments. Overall, the following funds appear interested in the sustenance of a diverse and prolific environment, with the comprehension that the feedback loops created between these players represent a mutual benefit for portfolios diversified within the industry.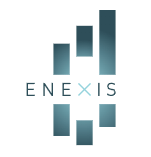 Enexis AB is a Swedish venture capital fund specialising in the investment in alternative healthcare and wellness, and plant-based medical solutions, namely through cannabis. Enexis AB abides to the regulations set by the United Nations Conventions on Drug Narcotics.
Enexis' team consists of investment professionals with over 40 years of experience altogether in both alternative assets and the financial industry.
Portfolio includes:
Alphagreen Group
Cannalysis
Dragonfly Biosciences
EMMAC Life Sciences
Heidi's Garden
Infinite Percent Partners
Reyos
Gotham Green Partners
Tuatara Capital
NOBL Group
Mantle
Hemply Balance
Nobl group Limited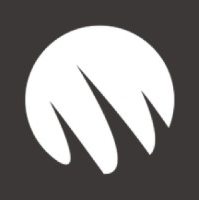 Bengal Capital is a venture capital firm with offices in New York, Los Angeles and Chicago. Apart from investment, Bengal Capital also offers advisory services to its clients. Investment wise, it focuses on the Seed stage businesses in the cannabis industry.
Portfolio includes:
Flowr
GTI
Bloom Farms
4Front
Jetty Extracts
Grassroots
Holistic Industries
Kikoko
Leaf

Navy Capital is located in New York and focuses solely on the cannabis industry. With research as its main driver, this fund dedicates itself to investing in the following sectors: consumer, healthcare, technology, industrials and agriculture.
Portfolio includes:
4Front
Cann
1906
GrowGeneration
MariMed
F/ELD
CLS Holdings USA
Plus Products
Sanity Group

West Creek Investments
USA
Founded in 2019, West Creek Investments has achieved a diversified portfolio of various companies. When considering which company to invest in, these are the main two things that West Creek Investments hopes to find in the business: strong and experienced management team, how unique is the product/service that a company offers. Atlas Growers is one of such companies that met those standards. This company produces medical cannabis in Canada and its facility is EU GMP certified.
Portfolio includes:
Atlas Growers
Alphagreen Group
Heavenly Hash Creamery
Pure Extracts
Zol Train
StashLogix
Garden Society
Tuli
Grow with Jane
The Clio Project

Artemis Growth Partners
USA
The US and London based fund, Artemis Growth Partners, has built an impressive portfolio. The investors at Artemis Growth Partners have constructed their own specific strategy when it comes to investing in the cannabis industry. For medical cannabis brands, Artemis Growth Partners focuses on companies based in North America and Europe, for cultivation it focuses on businesses which do their cultivation in the equatorial region and when it comes to research and technology Artemis Growth Partners turns its head to Israel.
Portfolio includes:
GTI
Kiva Confections
Northern Swan
4Front Ventures
Pharmacann
Columbia Care
Central Coast Agriculture
Caliva, Flow Kana
Jacana
PAX Labs
Sundial
Flower Company
Plant People
iCan, Aureum
Gotham Green Partners
Asia Horizon
High12
Think Big
Phylos Biosciences
Medcolcanna
NOBL Group
CBVIT
Phytopur Bio
Bridge Farm Group
Rainbow
Nabis
Falcom medical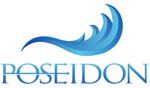 Poseidon Asset Management
USA
Poseidon Asset Management is a fund out of San-Francisco, California run by a brother and sister team - Morgan and Emily Paxhia. In relation to the pandemic, Emily Paxhia said that "the operators who've been more prudent with their capital" have the best chance of survival during today's tough times. She also thinks that although the COVID-19 crisis caused a supply chain disruption in China it has in itself "created opportunities for other companies that do their packaging through other countries to step in and to create a name for themselves".
Portfolio includes:
Adaviv
Sirni
Flowhub
Green Flower Media
Confident Cannabis
Wurk
Headset
Ascend Wellness
Hemper
Flow Kana
MainStem
Baker
Meadow
VapXhale
Tradiv

Casa Verde Capital is another venture capital firm out of California but this time it is based in Los Angeles. Casa Verde Capital was founded in 2015 by none other than Snoop Dogg, a very famous rapper from California. Casa Verde Capital states that it specialises in Seed investments, however, it has invested in later funding rounds as well.`
Portfolio includes:
Dutchie
AceCann
Delix
Metro
Surfside
Leaflink
Bespoke Financial
Proper
Vangst
Indose
El Capitan Advisors
Greentank
Eaze
Merry Jane
Miss Grass
Sanity Group
OCT (IPO)
Greenbits (exited)
Cannalysis (exited)
Trellis (exited)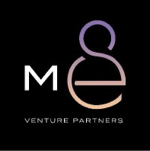 Founded by Boris Jordan in early 2018 with the help of a team of professionals with vast industry knowledge, Measure Eight Venture Partners focuses on investing in newly founded cannabis companies and launched their LP public markets fund in August 2019. Their real added value that they claim having lies in seeking to "achieve superior absolute returns through a "full spectrum" approach to cannabis investing.". And by this, they more specifically mean, integrating a 360 degree approach including both short and long term type of investments, in the public and private markets both, as long as it be in the cannabis industry.
Portfolio includes:
Bloomwell Group
EMMAC life sciences
HERBL
Cura Partners
Curaleaf

Gotham Green Partners
USA
Founded in 2017 Gotham Green Partners, also known as GGP, is a New York-based private equity firm almost exclusively focused on late-stage companies with one exception being Fleur Marche, a CBD marketplace firm, for which GGP participated in the Pre-Seed funding Round. The majority of the companies that it invests in are also part of the CBD industry. Its most notable investment is into MedMen, a company providing cannabis dispensaries and delivery services.
Current Managing Partner of GGP is also its co-founder Jason Adler who prior to founding Gotham Green Partners was a co-founder and CEO of Alphabet Partners, a multi-strategy investment management firm.
Portfolio includes:
Viola
The High Note
MedMen
Lift & Co.
Jane Technologies
iAnthus
GrowGeneration
Flow Kana
Coda Signature
Chooze
Chemistry
Airgraft
Fleur Marche
Trait Biosciences
Avicanna
4Front Ventures Corp.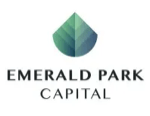 Emerald Park Capital ("EPC") is an investment manager focused on investing in the high growth legal cannabis industry. EPC primarily invests in senior debt with asset coverage and preferred equity opportunities in proven companies with quality management teams and unique market positions.
Portfolio includes:
Flower One Holdings
Columbia Care
Jushi Holdings
NorCal Cannabis
Connected cannabis
Highway cannabis
Glorious cannabis
Hound Labs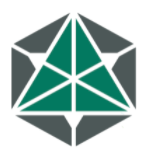 Delta Emerald Ventures
USA
A New York city based firm, Delta Emerald can pride itself of having created in a short time what looks to be a very interesting hybrid built for success as they proficiently seem to mix the technology, innovation, science and finance fields. Their efforts are of course also finalised in focusing on the cannabis industry, and their final purpose is aimed at change, which also gives origin to their name through "Delta".
Portfolio includes:
Adaviv
Blaze
Cellibre
Jane Technologies
Happy Cabbage Analytics
Trym
Henry's originals

Greencare Capital plc is an investment vehicle focused on investment opportunities in, and acquisitions of, companies and businesses in the rapidly changing regulatory environment surrounding the legal CBD wellness sectors, hemp and other plant-based wellness products. London.
Portfolio includes: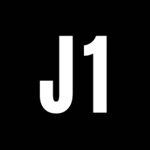 Journey 1 is an LA-based VC firm founded by Helene Servillon which focuses on investing in cannabis companies poised for high velocity growth in large growing markets with stable regulation across North America.

Journey 1 believes that cannabis is the best go-to-market strategy to build the next wave of unicorn companies. Their goal is to increase LP representation (Limited Partners aka investors in our fund) across different ethnic backgrounds, geographies, communities, and professions.
Portfolio includes:
Plant People
Flower Company

Founded in 2014, Tuatara Capital is a venture capital firm based in New York. Tuatara Capital tends to invest in early-stage cannabis companies, with the majority of its investments being made in Series A and B rounds.
Portfolio includes:
GCH
Teewinot Life Sciences
Green Dot Labs
Slang Worldwide
CanAscend Group
Enlighten
Ct Pharma
Sumapaz Enterprises
CKSoul
Green Flower
Willow Biosciences
Demetrix
Hana Meds

CB1 Capital specialises in investment managing and advisory services. Their main objective lies around investing in the cannabinoid-based wellness solutions supply chain as well as other therapies and products in the alternative healthcare medical industry. Their slogan reads: "it's not about getting high, it's about getting well". The organisation was built on the foundations of trust, respect and honesty, and it is expected for every member of their team to highly uphold these values.
Portfolio includes:

Altitude Investment Management
USA
Altitude Investment Management is a New York-based venture capital fund.
Founded in 2017, Altitude Investment Management focuses on multiple verticals within the cannabis space, with a focus on technological and data companies. However, it invests in other types of business like KannaSwiss which is a premium CBD brand and Front Range Biosciences which is a cultivator.
Portfolio includes:
Grassroots
Loudpack
C4 Distro
The Green Organic Dutchman
EMMAC Life Sciences
Flowhub
PathogenDx
Wurk
Front Range Biosciences
Segra
BDS Analytics
Green Flower
Enlighten
Privateer Holdings
Springbig
Holistic Industries
Canndescent
Sunderstorm
KannaSwiss AG
Prohibition Holdings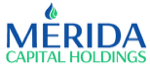 Merida Capital Partners
USA
Merida Capital Partners is a venture capital fund out of the Greater New York area. They usually target later-stage companies, unlike most other funds, with most of its investments not made in Seed Rounds. It focuses on companies with cultivation technologies, investing in companies like Henry's Originals and Canndescent. Its Managing Partner, Mitch Baruchowitz has vast experience in the legal cannabis industry and is a graduate from the Boston University School of Law. He believes that the global pandemic has caused the legal market to "cannibalise" the black market due to people prioritising their health over cheap and unregulated goods. This can be a turning point as "the vast majority of the current growth in the cannabis space is being driven by consumers transitioning from the black market to the legal market" writes Baruchowitz in a paper this past May.
Portfolio includes:
New Frontier Data
Grow Generation
KushCO
MCP Wellness Michigan
Valley Agriceuticals
Simplifya
Steep Hill
Lumigrow
Manna
Mainstem
Candescent
CB2insights
VividGro
Freedom leaf Health
Vireo
Mediajel
Ionization Labs
Jova
Ptelafast
Dutchie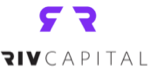 CRIV Capital (Canopy Rivers)
Canada
Previously known as Canopy Rivers, Riv Capital focuses on cannabis companies which integrate horizontally rather than vertically. Narbe Alexandrian, president and CEO of the venture fund, believes that currently there are two main strategies for businesses to succeed in the cannabis industry: they should either be a "low-cost leader" or a "differentiator". A low-cost leader is a business that is able to leverage its cost advantage to get the biggest margin or able to flood the market with cheap products. A differentiator produces an exclusive product, ultra-premium cannabis for example, and promotes their uniqueness.
Portfolio includes:
Biolumic
ZeaKal
Agripharm
Pharmhouse
Radicle
TerrAscend
Tweed Tree Lot
Vert
Canapar
Dynaleo
Greenhouse
Herbert
High
Headset
LeafLink
YSS
Civilized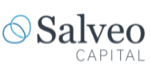 Salveo Capital is a private investment fund with headquarters in Chicago. With a very long term oriented mentality to their overall business strategy, Salveo Capital hope to build lasting sustainable companies that will help in globally remodelling the perception of legal cannabis. Salveo put collaboration in front of capital as a value, as they actively look for companies with which they can establish great partnerships and are willing to offer first hand help to the management decisions of the businesses they chose to invest in. Besides a focus on the cannabis market, this fund is also proficient on technology development on which it thrives.
Portfolio includes:
Headset
Front Range Biosciences
Baker
Wurk
Tokyo Smoke
Treez
Purissima
Flow Kana
PathogenDx
Harborside
Ascend
Grassroots
Cannabistry Labs
M Plant
Sclabs
Coda Signature
Herbl
KelSie Biotech
LeafLogix
Fyllo
Equilibria
Phyto Partners is a private equity firm based out of Florida, USA. Its focus is in highly technological companies, particularly focusing on biotechnology, agritech, data, pharma, SaaS software, cannabis delivery services and brand building. Like many other investment firms, the majority of its investments came in early funding rounds, such as the funding of cannabis software company Fyllo as part of its Series A funding round of $10M in 2020.
Portfolio includes:
Flowhub
LeafLink
Front Range Biosciences
Green Flower
Wurk, Vangst
Fyllo, CannaRegs
Canndescent
Mood33
WLDKAT
MATTIO
Agrify
Trigrow Systems
Asia Horizon
Marijuana Doctor
Heally
Leaf
Greenlane Holdings
VCC Brands
Grownetics
Lucid Green
TILT, Baker
CB2 Insights
Gatekeeper Innovations
Green Mile Holdings
Convectium
Civilized
New Frontier
Steep Hill Labs

ARCADIAN Fund is an investment firm with headquarters in Los Angeles, with a mission to provide both capital and support to help companies in the cannabis industry succeed.

Arcadian manages investment vehicles providing Limited Partners diversified exposure to the ancillary sector (the infrastructure backbone of the industry), ensuring that all portfolio holdings comply with both state and federal law. Arcadian intends to build ethical companies with ESG best practices to create an ecosystem for value creation.
Portfolio includes:
Agrify
Akerna Corp
Asia Horizon
BDSA
CB2 Insights
Custom Social
Enlighten
Flowhub
Front Range Biosciences
Fyllo
Heally
High Times
Jane Technologies
KelSie Biotech
Kushco Holdings
Leaf
Lucid
Magical
Meadow
Opennest
PathogenDX
Phylos
Sava
Tokr
Treez
Wurk
Petalfast

Arcview Group is a network of investors based in the San Francisco Bay Area. So far it has invested more than $300M in over 300 companies. To become and Arcview Group's member, one must be a high net-worth accredited investor. Currently, their investor network consists of over 600 accredited investors. Arcview Group focuses on investing in early-stage companies, with the majority of its investments happening in Seed Rounds.
Portfolio includes:
Wurk, CannaBuild
MassRoots
Gatekeeper Innovation
Green Flower Media
Meadow
MJ Freeway
Chooze
Tokyo Smoke

What sets CanopyBoulder apart from the other funds is that it doesn't only invest in companies but also an accelerator program to support and mentor entrepreneurs in the cannabis industry.
Like many other funds involved in the cannabis industry, CanopyBoulder focuses on early-stage companies with most of its investments being relatively small compared to other funds.
Portfolio includes:
AMNESIA Media
Straight Hemp
Weller
Tuli Technologies
Wurk, ANDIA
Best In Grow
KNXIT
Miele & Co

Archytas Ventures is a private fund based in Los Angeles. Archytas Ventures find similarities between the state of the cannabis industry today and alcohol prohibition in the USA in the 20th century. They currently produce and sell various CBD and CBN products.

As part of its investing strategy, Archytas Ventures aims to provide leasing equipment to companies in the cannabis industry including oil processors, cultivators, testing laboratories and others.
Portfolio includes:
XS Financial
Halo Labs
Grow Now
Cellibre
Bloom Farms
Purissima
Sublime
Medterra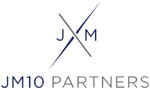 JM10 was established in 2018 in New York. In its Fund I, JM10 invested $48M across 17 different companies. JM10 tends to focus on the vertically integrated operator in the limited license states. JM10 also prefers if the company is based in one of those four US states: California, Michigan, Illinois or Massachusetts. JM10 thinks that the legislative landscape in those states gives the best chance for companies in the cannabis industry to succeed.

JM10 tends to avoid companies in the following verticals: real estate, early-stage ventures, life sciences, pharmaceuticals and niche businesses.
Portfolio includes:
Cann
Ascend Wellness
NorCal Cannabis
GTI
Grassroots
Urbn Leaf
AWH
PharmaCann
Revolutionary Clinics
4Front
Flow Kana
Freedom Leaf
1906, Convectium
Flowhub
Steep Hill
Wurk
Emjay

The word "Oskare" translates from Mohawk to English as "Hemp". The purpose of this fund is indeed well communicated in its name. Not only because it indicates their center of interest revolving around the investment in medical cannabis, but also because The Native Indians of America themselves made great use of this plant and were culturally attached to it, and the idea of this company is to re-adapt these values to the modern world with the adequate tools and capital. Oskare Capital is one of the few European entities in this guide originating in Paris, with a strong base in Dublin, Ireland, and with the intention of investing and expanding aggressively through the rest of the continent in the years to come.
Portfolio includes: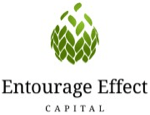 Entourage Effect Capital
USA
Launched in 2014, the Entourage Effect Capital prides itself on being one of the pioneers in investing in the cannabis industry through private equity, amounting to a total of over 200M USD of capital spent. This company states that their main point of strength lies in the effort that they make in helping to add value to their company's management teams. Talking of their companies, let's review some of them.
Portfolio includes:
Ebbu
Norcal Cannabis Company
Acres Cannabis
MJ freeway
HI
Green Thumb
Acreage Holdings
Urbn Leaf
Faces
THC Heaven
Sakti LLC
Gesundheit
Akerma
The Arcview Group
Kanabo
Ebbu
Trikombio
Conception
Curaleaf
Phylos
Vanguard Scientific
Socati
Kanabo Research
BDSA
Cellibre
PahtogenDx
Cure
Curaleaf
GrowHealthy
Sublime
Planted
Sunderstorm
Pasha Brands
Harvest
Botanica
Cann
Holistic
GTI
Tilt Holdings
Terrascend
Harborside
Beleaf Europe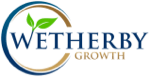 Wetherby Growth
GB, Canada
Wetherby Growth operates an offshore investment fund out of the Cayman Islands and has offices in London and Toronto. Its portfolio consists of investments in the medical cannabis, CBD, psychedelics and ancillary sectors. The team have been investors in the cannabis and psychedelic spaces for a long time and bring a unique combination of sector experience with strong capital markets knowledge of Europe and North America.

Wetherby Growth usually invests in early stage / growth companies typically in the Seed to Series A Rounds but will also consider companies at later stages if these opportunities meet its investment requirements. Its investments range from a Seed Round investment in a European based company specialised in the research and manufacturing of medicinal cannabis / CBD made in December 2018 to Q3 2020 pre-RTO investment in a company cultivating psilocybin mushrooms with operations in Canada and Africa.
North America based Venture Capital
When compared to the rest of the world, North America has seen the biggest and fastest expansion of the cannabis industry. With an established and competitive capital market, a culture of entrepreneurship and investing, as well as state-of-the-art technology and manufacturing, funds and venture capitalists have made the most out of the sudden boom in the industry. It is in North America where we find the biggest investments in the cannabis space.
A vast network of investors together with the evolution in legal frameworks make the USA and Canada places where securing funds is relatively easy for cannabis companies – however, competition is fierce. As a result of all of these factors, North America concentrates global investment in the cannabis industry, and its progressive liberalization across its states and provinces has generated the biggest amount of niches within the sector. This combination of endowments and factors has opened the industry for "non-specialists" to diversify into.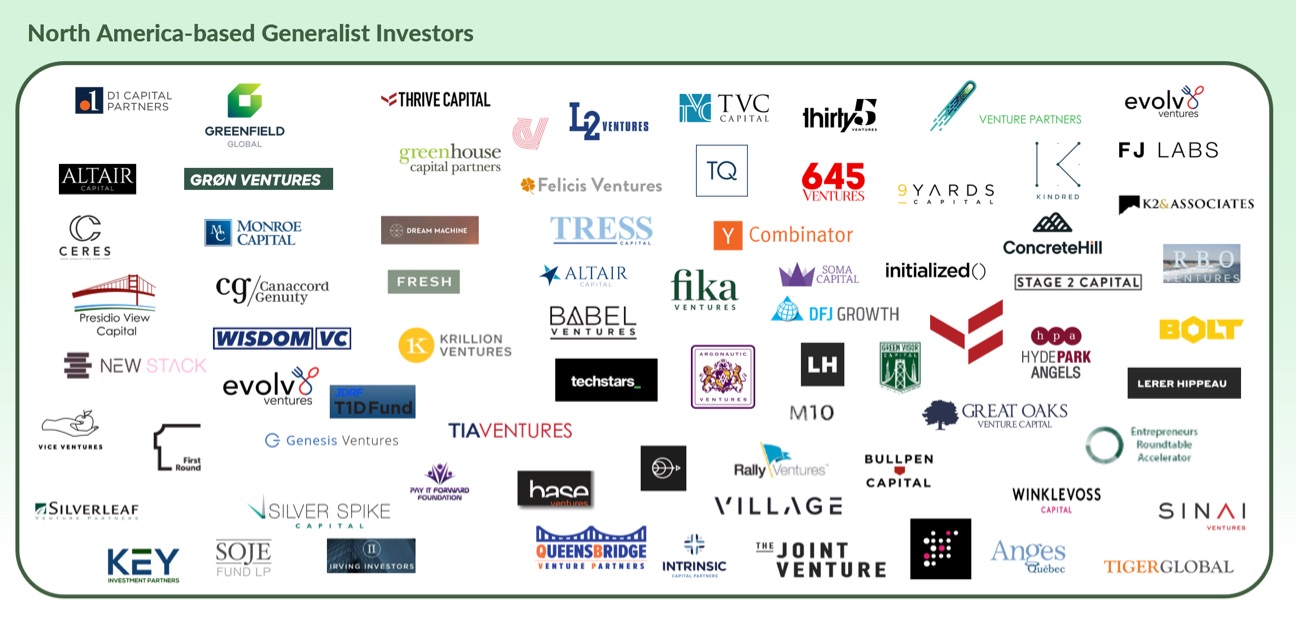 D1 Capital Partners is an American investment firm based in New York City, United States. The firm invests in both public and private markets globally. NYC.
Portfolio includes:

Gron Ventures is an investment fund that specializes in venture capital investments and is based in Newport Beach, California.
Portfolio includes: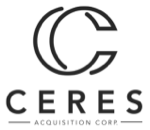 Private Holding Company based in Los Angeles. In March 2021 it announced its merger with Atlanta-based Sh Parent Inc., which does business as Parallel. Ceres will bring $120 million to the deal from its SPAC public offering last spring. The transaction will also include a $225 million private placement in public equity, or PIPE, investment from undisclosed institutional investors and family offices. All told, the combined company is expected to net $430 million cash on hand at closing, according to Ceres.
Portfolio includes:

Subversive Capital is dedicated to investing in companies whose core missions subvert the status quo and require sophisticated regulatory strategies for success. Since 2013, Subversive Capital has been a pioneering investor in emerging industries, specializing in both early and late-stage investments as well as SPAC acquisitions.
Portfolio includes:
Pure Beauty
Canndoc
The parent company

Monroe capital focuses on complex and special situation structured debt and equity financing covering all asset types and geographies. Investment hold size from $10m to $200m on US and Canadian companies in real estate, growth capital, equipment, acquisitions, refinancings and leveraged recapitalisations. In 2019, Monroe Capital invested $50m in CBD wholesaler KushCo.
Portfolio includes:

Presidio View Management
USA
Presidio View Capital is a venture capital fund focused on the significant investment opportunities present within the fast-growing U.S. cannabis industry. With a portfolio centered around brands and operators in the legal market of California.
Portfolio includes:
Connected cannabis
4th movement
Alien labs
Bloom automation
Henry's original
Purextracts

Invests in planetary health and human wellbeing.
Portfolio includes:

A venture philanthropy fund exclusively devoted to finding and funding the best early-stage Type-1 Diabetes commercial opportunities.
Portfolio includes:

DFJ Growth is a late-stage global venture capital firm that provides capital to companies in seed, early, and growth-stages. With a focus on the tech sector, it holds positions in tech giants such as Tesla and Twitter. In October 2020 it reinvested on cannabis wholesale platform Dutchie.
Portfolio includes:

Benchmark focuses on early-stage ventures. Benchmark has offices in Woodside and San Francisco and focuses on early-stage venture investing in mobile, marketplaces, social, infrastructure, and enterprise software. Its current portfolio includes companies such as Docker, Nextdoor, Stitch Fix, Tinder, Uber, and WeWork as well as recent IPOs and acquisitions such as Snapchat, Twitter, Instagram, Yelp, OpenTable, New Relic, Hortonworks, GrubHub, Zendesk, and Zillow.
Portfolio includes:

A venture capital firm that invests at early stage and growth round startups that are in the tech, Services, Speciality Retail, Export Industry and Clean Tech industries. The firm has offices around the world and typically invests between $1m to $10m in post-revenue companies. Their funds include: Genesis Ventures II, Genesis Ventures II, Cleantech Ventures and Solartech Green H2.
Portfolio includes:

Canaccord Genuity Group Inc. is a global, full-service investment banking and financial services company that specializes in wealth management and brokerage in capital markets. It is the largest independent investment dealer in Canada. The firm's practice covers a broad range of industries including: aerospace & defence, agriculture, clean technology & sustainability, consumer & retail, energy, financials, health care & life sciences, infrastructure, leisure, media & telecommunications, metals & mining, real estate & hospitality, technology, transportation & industrials, and private equity.
Portfolio includes:
Brains Bioceutical
Medmen
Greenfield Medicinal Cannabis is a licensed medicinal cannabis importer and distributor in Australia.
Portfolio includes: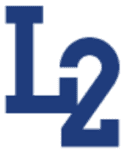 An early stage investment fund.
Portfolio includes:

New Stack Ventures invests at angel, pre-seed and seed stage rounds with a focus on startups operating in the Saas, Marketplace and HardTech.
Portfolio includes: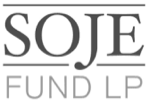 A concentrated Durham based long-biased equity fund that invests exclusively in the cannabis sector. SOJE holds a portfolio of public and private companies.
Portfolio includes: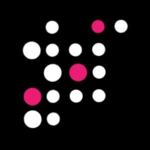 Creative Destruction Lab
USA
Creative Destruction Lab (CDL) is a nonprofit organization that delivers an objectives-based program for massively scalable, seed-stage, science- and technology-based companies. CDL operates across 16 streams: Artificial Intelligence, Blockchain, Climate, Commerce, Energy, AG, FinTech, Health, Matter, Neuro, Oceans, Prime, Quantum, Risk, Space and Supply Chain.
Portfolio includes:

AFI Capital Partners is a growth equity fund and is located on the West Coast of the US.
Portfolio includes:
Vertosa
Front Range Biosciences
Willow Industries
Headset
Treez

Thrive Capital is a venture capital fund based in New York. The company is very technology oriented, taking interest in businesses that are technology enabled or related to software development. In 2019 it invested in the Series B raise of cannabis wholesale platform Leaflink, while it
Portfolio includes:

Y Combinator is located in Silicon Valley and specializes in helping small start-up companies. It does this by investing in various startups from different industries twice a year. However, Y Combinator admits itself that the money is not the main thing it brings to the table. Y Combinator works very closely with the companies in its portfolio: helps evaluate startup's ideas and helps startups with pitching to potential investors and acquirers. Y Combinator also provides a free online course by the name of the Startup School. This course talks about how to improve conversion rates, build a culture and prioritize your time.

Due to its focus on startups, it's not surprising that Y Combinator tends to invest in Seed rounds. All its cannabis investments either occurred in Seed or Pre-Seed rounds.
Portfolio includes: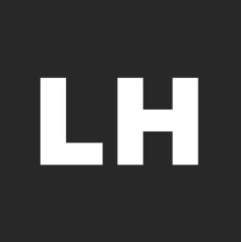 Lerer Hippeau is a venture capital firm in New York City. It focuses on investing in early-stage companies in Seed Rounds.
Portfolio includes:
LeafLink
Vangst
Foxtrot
Herb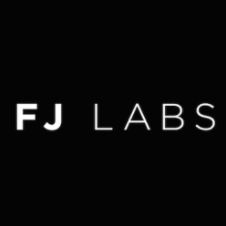 FJ Labs is an investment firm founded in 2015 in New York. FJ Labs prefers investing in marketplaces: both B2B and B2C. To be considered for a potential investment, a company must have the prospect of being a future market leader with $1Bn+ potential value. FJ Labs does invest globally but still primarily focuses on NYC and the Bay Area. FJ Labs also prefers if its potential clients send them a brief deck first instead of a business plan. The brief deck should cover the business model, traction, unit economics, and funding history.
Portfolio includes: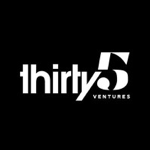 Thirty Five Ventures was founded in 2015 by the NBA superstar Kevin Durant and his personal manager Rich Kleiman. All its cannabis investments so far were made into one company - Dutchie. Thirty Five Ventures first invested in Dutchie on Sep 24, 2018, in the Seed Round. The Thirty Five Ventures invested in Dutchie again on Sep 10, 2019, in Series A and then on Aug 18, 2020, in Series B. Overall in all the rounds that Thirty Five Ventures had participated in, Dutchie raised $53M in total.
Portfolio includes:

Strongly North-America oriented, Australis Capital (or AUSA corporation) looks to focus on incremental and fast growing investments, related to the innovative side of the wellbeing and medical field. Listed in the Canadian stock exchange, the fund invested in 7 different projects as we can see listed above. We will discuss 3 of them.
Portfolio includes:
Cocoon Technology
Cocoon Rewards
Provisions
Flowers
Body and Mind
Quality Green
Tsunami

Halley Venture Partners
USA
Founded in 2017, the pillars of this American investment company are vision and speed of execution. Focused in the cannabis, agriculture and technology fields, Halley specialises in finding, spotting potential and helping build ventures and companies in this industry.
Portfolio includes:
PathogenDx
Harborside
Front Range Biosciences
Ricovr
Willow Industries
Springbig
Bloom Automation

Silverleaf Venture Partners
USA
This company has existed for over 30 years and has been investing since the beginning of its very creation in private equity as well as real estate and other entrepreneurial projects. It was only in 2017, that partners and managing directors Douglas J. Hannah and Andre M. Haroche saw the concrete potential of investing in the fast growing legal cannabis sector and made it of primary importance for SIlverleaf. Strategy, integrity and hard work are the core values that this company believes in and looks for when finding new cannabis related projects to get financially involved with.
Portfolio includes:
Ebbu
Conception
Herbl
Urbn leaf
Nabis
Jane
GreenCheck
Headset

Created in 2013, Tress Capital's sole objective today is to strategically invest in the cannabis industry. Very attentive to the needs of their clients, Tress Capital aims at consistently obtaining strong returns on their investments, and plan on ensuring this through strong financial and industry knowledge and a holistic approach in creating and supervising sector investments.
Portfolio includes:
iCan
Headset
Baker
Waster Trakr
Cannabis Now
SC Labs
Grownetics
Northbud
Infusion Biosciences

A very innovative fund, daring in its approach, mixing classical financial strategic techniques to newer more open minded cannabis friendly values. As it can be seen from the very first page of their website, this company's intentions are not to intimidate you with a very black and white corporate profile, but rather welcome you with open arms in a sunny space full of opportunities that is today's world. Describing cannabis as a "misunderstood gift from mother nature", TVJ partners are set to seriously invest in a myriad of different projects related to the industry including food and beverages, health and wellness, products and platforms etc… They already can pride themselves with a vast portfolio of companies which is only set to keep on growing.
Portfolio includes:
Pure Beauty
Miss Grass
Vybes
Aster Farms
4th MVMT
Daye
Beboe
Leaflink
Herb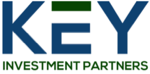 Key Investment Partners
USA
Led by a young but expert and dynamic team, Key Investment Partners headquarters in Colorado and centers its investments around the cannabis market, prioritising early-stage projects with big potential for growth.
Portfolio includes:
BDSA
Front Range Biosciences
Springbig
Herbl
Kindtap
Steady State LLC

Silver Spike Capital is an asset manager dedicated to the plant-based and alternative health and wellness industries. Invested in the hemp, cannabis, CBD and psychedelic industry, Silver Spike Capital is made up by a team with a complexive of over thirty years of experience in market investment and targets its investments both across the cannabis industry and within the community. In December 2020, SSPK announced a merger agreement with WM Holdings (Weed Maps), an operator of the leading online listings marketplace for cannabis consumers and a provider of software and other technology solutions for cannabis retailers and brands.
Portfolio includes: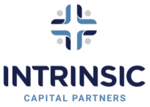 Intrinsic Capital Partners
USA
A very interesting hybrid mixing a strong interest in the science of life along with technology businesses, Intrinsic Capital is a beautiful definition of another modern and well-prepared entity deciding to merge these values in order to dedicate themselves to legal cannabis investment. Bringing institutional investment discipline and excellent operational experience to the companies it invests in and therefore answering to various requirements across the supply chain.
Portfolio includes:
ACT Laboratories
Treez
Hound Labs
Elemental Brands

Innoviz Technologies (ex Collective Growth Fund)
Israel
Founded with a big collaborative effort between its current managers (as its name can suggest), Innoviz (formerly known as Collective Growth Corporation) had to overcome the difficult obstacle of being founded just before the global covid pandemic. This obstacle posed as a big challenge to beat, but it was overcome by an extreme hard work and focus in the task, by its three main founders, Bruce Linton, Geoff Whaling and Tim Saunders. Collective Growth Corp. is set on the mission of "Building America's Hemp Conversion Chain", by focusing on investments related to adjacent or ancillary rather than direct cannabis production and/or distribution.
Portfolio includes:

Thrive Capital is a venture capital investment firm based in New York, US focused on internet and software investments. Thrive Capital has around 218 investments in their portfolio and 43 exits so far. Some of the important investments they have are Airtable, Dutchie which is a Marijuana E-commerce platform; GitHub, Monzo, Slack and Robinhood.
Portfolio includes:

Initialized Capital is a San Francisco-based early stage venture capital firm with over $700M in assets under management. They are the earliest investors in Coinbase, Instacart, Cruise, Rippling, Opendoor, and more — $40B+ in market value.
Portfolio includes: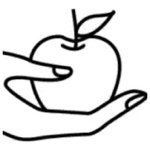 Vice Ventures is a seed-stage venture capital fund Investmenting in early stage startups from non-traditional verticals including, cannabis, alcohol, CBD, e-sports, addiction recovery, sextech, and others. Some of their investments are Recess, Lucy, Maude and Indose.
Portfolio includes:
Recess (hemp-based drink)
Lucy
In-dose

Tiger Global Management, LLC is an investment firm that focuses on private and public companies in the global Internet, software, consumer, and payments industries. The Firm's public equity business, founded in 2001, conducts deep fundamental research on our focus industries and geographies and seeks to make long-term investments in the companies we believe are best positioned to offer the highest returns. Some of their key investments are Chargebee, Allbirds, Inshorts and Tend.
Portfolio includes: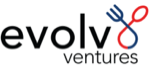 Evolv Ventures is a $100m venture fund backed by Kraft Heinz to invest in early-stage technology companies disrupting the food industry. The fund leverages the vast network of the 5th largest food and beverage company to be the most value-added investor in the space. They have investments in companies such as TRU LUV, Ten Percent Happier and Boro.
Portfolio includes: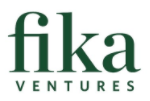 Fika Ventures is an LA-based seed fund that invests in founders solving meaningful, systemic problems through the use of data, related AI-enabled technologies, and automation. Their main area of focus is software, fintech, marketplaces, and digital health.
Portfolio includes:
Atticus
Bowery
Openpath
Weecare

Founded in 2007, TVC Capital is an operator-led growth equity firm focused on investments in and acquisitions of software companies and software-enabled service firms. TVC is currently investing out of a $180 million fund and has $400 million in assets under management. Springbig and growflow are both cannabis businesses that TVC has invested in.
Portfolio includes:

A growth stage VC firm that invests in transformative tech companies predominately in the Fintech and Logistics sectors. Robinhood, coinbase, ethic and Jetty are some of their recent investments.
Portfolio includes:

Greenhouse Capital Partners
USA
Greenhouse Capital Partners invests growth capital in emerging businesses that promote health, wellness, and sustainable living to create a positive impact on people, communities, and the environment. The usual investment from Greenhouse Capital is between $500k-5m. Some of the companies in their portfolios are Afresh, Producepay, TemperPack and groSoalr.
Portfolio includes:

Founded in 2006, Felicis Ventures is a boutique venture capital firm based in California. The fund invests in iconic companies reinventing core markets (Adyen, Credit Karma, Clearslide, Rovio, Shopify), as well as those creating frontier markets (Guardant Health, Fitbit, Gingko Bioworks, Planet Labs, Vicarious). More than 70 Felicis portfolio companies have exited, including Meraki, Twitch, Brightroll, Dropcam, Ring, Shopify and Fitbit.
Portfolio includes:

Y Combinator is a venture capital that has created a new model for funding early stage startups. Twice a year the fund invests a small amount of money ($150k) in a large number of startups working in different sectors. By far Y Combinator is one of the well known venture capitals in the world. As an example of the top companies they have invested in we can name Airbnb, Strip, Dropbox, Gitlab and Reddit.
Portfolio includes:
Confident Cannabis
Meadow
Nabis
SannTek Labs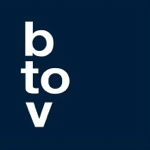 btov Partners is a European venture capital firm focused on early stage investments in digital and industrial technology companies. The fund invests in institutional funds, managed partner funds and offers direct investment opportunities to private investors. Across their three divisions they manage EUR 510m and look at more than 3'000 companies each year. The fund is an investor in Facebook, Flatfox, Zipjet and Ninox.
Portfolio includes: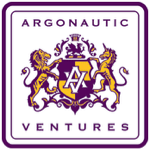 Argonautic Ventures
Grand Cayman, Cayman Islands
Argonautic Ventures is a venture platform add up of 5 micro-cap funds, four of which are proprietary with varying investment theses. The fund invests in Artificial Intelligence, Software as a Service, Machine Learning, Self-Driving Technology, Educational Technology, Biotech, Cannabis, Food Technology, Blockchain & Cryptocurrency and Emerging Economies. SpaceX, springbig, vendigo and 3Leaf are some of the investments of the fund.
Portfolio includes: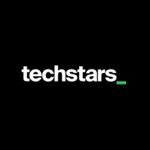 Techstars
Boulder, Colorado, SA
Techstars is a venture capital that invests in early stage startups and Since 2006, Techstars has invested in more than 2,200 companies and today has a market cap of $27 Billion.
Portfolio includes: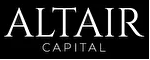 Altair Capital invests in a wide array of sectors including fintech, digital health and cyber. It's main centers of geographical focus besides the US are Europe and Israel but its reach expands even wider globally. Can be generally defined as a very strong entity backed by an important capital while being both proficient and infiltrated in all the most important modern professional domains (namely legal, technological and financial).
Portfolio includes: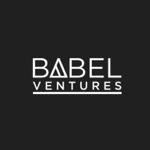 Babel Ventures
San Francisco, CA
With the wonderful purpose of truly changing the world for the better, Babel Venture aims at doing so by injecting liquidity in companies in which they see having a potential for generic positive societal impact. Standing from a very advanced and technological standpoint, Babel specialises in identifying entities that are able to positively leverage consumer behaviours through biotech and deep tech.
Portfolio includes: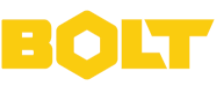 Bolt Innovation Group
USA
This fund's slogan reads: "Investing at the intersection of the physical and digital world". This sentence is a very good summary of Bolt Innovation' centre of investment interest. Possessing a large portfolio of over 70 companies, Bolt is interestingly leading or co-leading the first financing round in more than 90% of them.
Portfolio includes: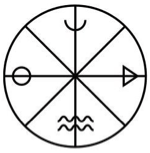 A very modernistic type of funding association, Dream Machine investing in VR, AR and BlockChain as well as other technological sectors. Founder Alexia Bonatsos's hope is to "make science fiction into non-fiction"
Portfolio includes:

Anges Quebec
Montréal, Québec
Anges Québec is a network of 230 angel investors who invest capital and time in innovative Québec-based companies aiming to scale globally.
Portfolio includes: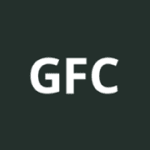 Global Founders Capital
Germany
With a rational approach to its business and caring nature in regards to the companies it invests in, GFC forever looks to find that spotlight in emerging gifted entrepreneurs with the right ideas but missing the capital to back them up.
Portfolio includes: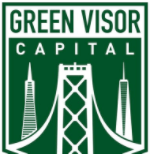 Green Visor Capital
SF, US
San Francisco based, Green Visor specialises in finance and technology related investments, and rightly proud to be one of the early investors in FinTech.
Portfolio includes:
Dharma Pharmaceuticals (Green Thumb Industries)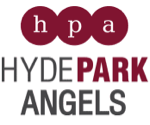 Hyde Park Angels
Chicago, IL, US
This fund is very relationship-related, believing in individuals before corporations. Hyde Park Angels is very active in the investment of startups and other seed types of fundings. Their success in implementing this approach has made them the most successful investment fund entity in the Midwest region of the US, having so far created over 2500 jobs, while generating over 400M USD in sales and raising over 1.1B in capital.
Portfolio includes:

K2 & Associates
Toronto, Canada
This Canadian fund prides itself with an 18 year long of successful existence. This time in the industry has allowed them to establish various diversified internal strategies as well as a solid and reliable reputation which together make it a highly regarded entity. K2 is led by a team of professionals with accreditations such as CFAs and MBA engineerings.
Portfolio includes:

Service Provider Capital
Golden, Colorado, US
Dedicated to working closely with startups on a day to day basis, SPC is extremely versatile and proficient in its type of investments and investments respectively. Its portfolio includes banking, real estate and consultancy companies among others. This fund is one of the biggest by name and by fame as its LPs are considered to be best service providers in the industry. With a 'no strings attached' mentality, they give a touch of magic to every company they start working with.
Portfolio includes:
Sinai Ventures
Sillicon Valley/NY/Tel Aviv
One of the few funds in this list with no strict preference for seed funding but really flexible with stage level of entry. Mostly software and internet oriented, Sinai's core essence can be appreciated while scrolling through their well designed, modern and user friendly website. Sinai has a small five people team with a large portfolio on their hands that they seem to manage more than well.
Portfolio includes:

Soma Capital has an extremely dedicated approach to its cause of helping in generating human progress. Having seed invested mostly in software development related startups (more than 200), with a total worth of over 36 Billion USD, Soma is directly or indirectly behind the progress of modern giants such as Google, Ebay and Yahoo and their slogan "Built for founders, by founders", resumes their identity to perfection.
Portfolio includes: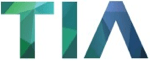 TIA Ventures was founded in 2014 and is managed today by its two co founders (Andy Greenfield and WIlls Hapworth) together with Venture Partner, Randy Brandoff. Using customer research as their many fuel for strategy, TIA Ventures is constantly looking to collaborate with motivated and capable entrepreneurs.
Portfolio includes:

Village Global doesn't like defining itself like your average venture fund but rather as a network. The benefit of raising from Village Global is not directly aimed at raising capital but rather to get connected with some of the most successful founders of our planets such as Bill Gates, Jeff Bezos or Diane Greene, among others.
Portfolio includes: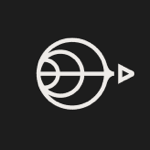 Technology, science and culture are the columns building the essence of Slow Ventures. This fund prefers patience and meticulousness on investments rather than rushing into uncertainty in order to obtain shorter term gains.
Portfolio includes: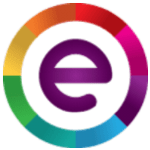 Entrepreneurs Roundtable Accelerator
USA
Defining themselves on the landing page of their website as "New York's leading Tech accelerator", this entity has built one of the strongest networks related to contributing to the betterment of modern digitalisation. Having raised over half a billion USD, Roundtable has collaborated with almost all companies which are globally known as the best of the best, such as Spotify, Amazon, Johnson&Johnson, Google, Forbes and Deloitte, among others.
Portfolio includes: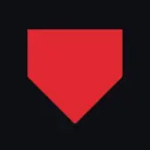 Bullpen Capital has funded over 100 businesses and their core strategy relies heavily on post-seed investing. In their portfolio we can find a list of companies with a varied set of focuses (ranging from of course cannabis, as well as gaming, technology and even tailoring), but with two main common denominators: fresh and exciting.
Portfolio includes: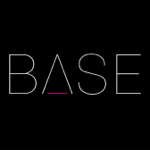 A very original, daring, risk taking and thrilling organisation, while also keeping trust and ambition in the first line of their values. Base Ventures, unlike many of its competitors, seems not to have a strict reference to a particular strategy or investment type (in terms of stage and industry both), but possesses a relatively large and very interesting portfolio, with a number of exciting startups in their list.
Portfolio includes: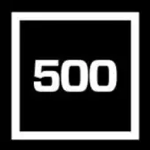 The name of this VC is a perfect summary of its essence; 500 Startups is the number one global leading early stage investor. Present in over 75 countries and with more than 5000 founders in their portfolio, this fund is also tech savvy and inclined, becoming as big and influential to being able to naturally generate a set of startup ecosystems, redefining the industry.
Portfolio includes:
Eaze
Baker
Nancy
Seed CX
Billowby

Great Oaks Venture Capital
USA
Proudly American, and very exclusively invested in their local market, Great Oaks backs over 300 businesses in the United States. Favours early stage strategy as well as peer venture founders and distinct industry specialist.
Portfolio includes: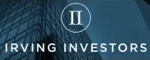 New York and Colorado based. Founder Jeremy Abelson has featured on many well known American TV channels including Fox Business News, CNN, NYTimes and more, inputting some expertise in entrepreneurial opinions to his appearances. Irving Investors' strategic model follows a virtuous cycle model, in which products stimulate relationships, which in turn help generate ideas that are followed by investment processes, which once again help in creating more products.
Portfolio includes:

Piper Sandler is an investment bank which recognizes the opportunities in sustainable development and seeks to remain a global leader in accessing capital for agriculture, biorenewables and cannabis businesses, combining deep industry knowledge, global expertise and straightforward, thoughtful advice across multiple sectors and throughout the supply chain, including cannabis and CBD.
Portfolio includes:
Europe-based Venture Capital
The diversity of states and national legislations has made Europe a diverse place in terms of the subsectors of the industry which have had opportunity to develop. Generally speaking, Switzerland, Germany and the UK concentrate most of the investment, with both Germany and the city of London specifically rising in prominence in terms of expansion of the industry.
While investments in medical cannabis cultivation facilities have decreased following an all-time-high in 2018 and 2019, two subsectors have been gaining traction in Europe in the last months: CBD and R&D. However, the trend of diversification has also arrived to Europe, with medical cannabis wholesaling, notably in Germany, receiving several notorious investments during 2021.
In general, European companies are smaller than their American counterparts, but the diverse legislation within the Old Continent presents a fragmented market which companies with a strong value proposition can take advantage of. In this sense, it is interesting to note several crowdfunding projects of smaller scale (< 5m) that have been sprouting in the last year: through Seedrs in the UK, but also in Poland (Crowdway.pl) and other geographies. In any case, the strict regulatory landscape in Europe coupled with the fragmentation of the market has shifted the balance toward activities with a higher added value, while keeping relatively lower costs of entry onto the market.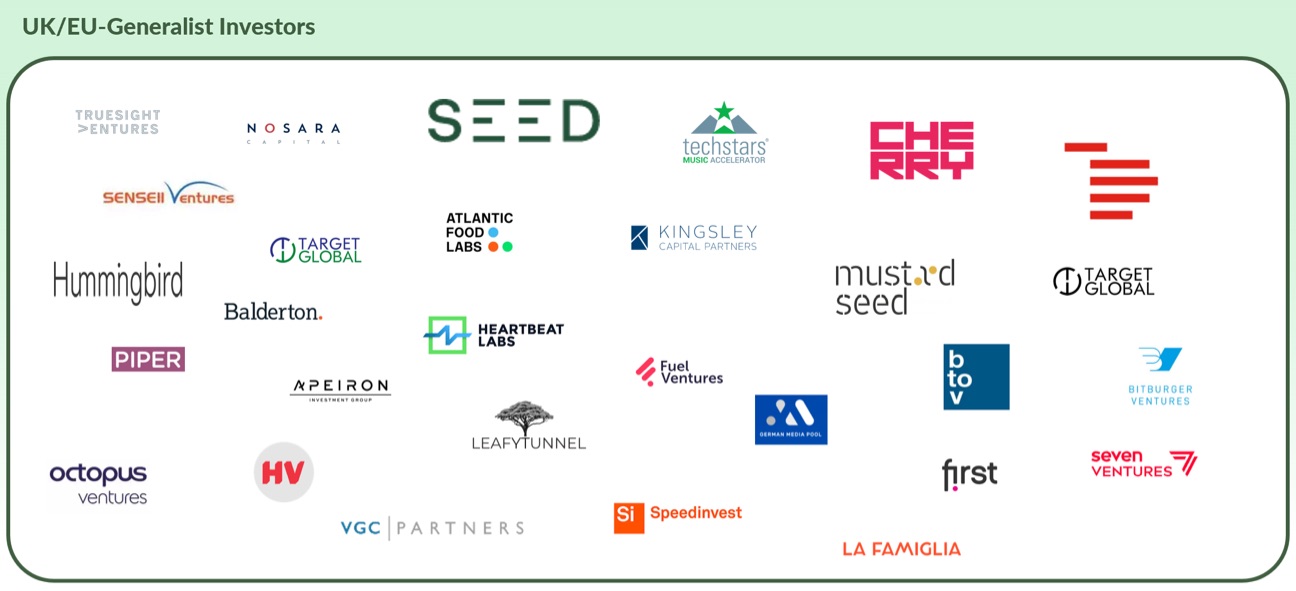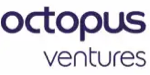 Octopus Ventures is one of Europe's largest and most active Venture Capital firms investing in startups in the areas of health, money, deep tech and B2B.
Portfolio includes:
ProjectTwenty21
Alta Flora
OCT
Sanity Group
Grow
Metrc
TrueSight Ventures is a venture capital firm investing in pre-seed and seed stage startups in Europe and the US with a focus on the Nordic and UK markets. Some companies in their portfolio include Claimer, Cybertonica, airVet and Pando.
Portfolio includes:

Index Ventures
UK, USA, Switzerland
Index Ventures is a venture capital firm based in London, San Francisco and Geneva, helping entrepreneurs with every investment stage, from earliest seed through to explosive growth. Some of their investments are Facebook, Sonos, Skype and Dropbox.
Portfolio includes:

VGC Partners are based in London and were founded in 2011, VGC Partners LLP has c. £100m under management across several funds and investment vehicles. The firm is backed by a number of institutions and a select group of high net worth individuals who have experience in building consumer, media and technology companies. Some of the companies in their portfolio includes Naturecan and CBD derived products; SenSat, Kandidate and Silvercar.
Portfolio includes:

Aperion Investment Group
Malta
With a focus on Financial Services (especially fintech), Internet and Technology. Life Sciences, Media, Real Estate and Natural Resources. The fund is a family office that has been operating for 20 years and whose portfolio encompasses over 80 global, high-growth tech companies.
Portfolio includes:
Sanity Group
Atai Life Sciences
Synbiotic

Seed Innovations
Guernsey
Seed Innovations, previously known as Fast Forward Innovations, is dedicated to the success of each of its portfolio companies and believes that their products and/or services will be transformative to many lives. As the only AIM quoted investor with direct exposure to pharmaceutical and medical cannabis, Seed strives to demonstrate its expertise in the sector, notably with two of our portfolio assets selling for a combined value of over $1bn. Seed Innovation funds companies primarily in emerging markets of Europe, Israel and Australia.
Portfolio includes:
EMMAC life sciences (Curaleaf)
EUROX pharma
Ciitech
Yooma wellness
Little Green Pharma
South West Brands
Northern Leaf

Kingslay Capital Partners
UK
A company of experienced private equity professionals, Kingsley works with ambitious management teams and founders to help businesses reach their next level of success.

Headquartered in London, its team draws on more than 50 years of global knowledge and expertise, together with close relationships with entrepreneurs and families from different industries to provide valuable industry connections and insight. By overlaying this with sector expertise and insight on changing economic and market trends, Kingsley guides the company on its growth trajectory. Kingsley takes a flexible approach, from minority to majority stakes, growth equity, and the creation of new companies.
Portfolio includes:
Oxford Cannabinoid Technologies
Equinox International

Since 2009, SevenVentures has focused on a flexible investment approach including cash investments for minority interests and media partnerships at seed stage.
Portfolio includes: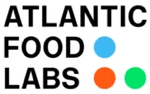 Atlantic Food Labs
Germany
Atlantic Food Labs is a venture studio and investor for startups with solutions to feed ten billion people by 2050 in a sustainable and healthy way. Founded in 2016, the Berlin-based investor is one of Europe's leading venture firms for food & agriculture. The portfolio covers the entire value chain – from agtech, alternative protein sources, water supply, food security, decentralized food production, vertical farming, to food waste and carbon reduction.
Portfolio includes:
Senseii Ventures is an accelerator and a venture capital investment firm that focuses on digital disrupting ideas and projects.
Portfolio includes:

Nosara Capital was founded by Ian Loizeaux in 2017 in London. It is a venture capital firm that invests in online marketplaces around the world. So it is not surprising that its two investments in the cannabis industry were into a B2B marketplace called LeafLink. On Nov 20, 2017, Nosara Capital participated in the Series A funding round and then in the Series B on Aug 7, 2019. LeafLink raised $10M in the first funding round and then $35M in the second one.
Portfolio includes: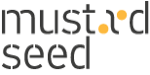 Mustard Seed is a principal investor in world-class early-stage businesses that generate compelling financial and societal returns. They do so in conjunction with its global member network of business luminaries, an FCA-authorized venture fund, and events at many of the world's leading universities. Mustard Seed is on a mission to solve the greatest of societal ills in order to drive commercial success in the long run.
Portfolio includes:
Leafy Tunnel is an investment firm dedicated to investing in early-stage companies focused on bringing plant-based therapies for addressing pain and mental health disorders. The foundation of Leafy Tunnel is a proven team of co-founding partners, Bek Muslimov and Nikolay Tretyakov, who have worked together for almost a decade and have a solid investment track record in European venture capital. Leafy Tunnel have already backed outstanding and resourceful teams who are building market-defining companies and driving the future of plant-derived medicine.
Portfolio includes:
Curaleaf
ATAI Life Sciences
Wundr
Synthesis
Maya Health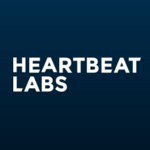 Heartbeat Labs is a digital health platform based in Berlin. They drive digitalization of healthcare and medicine to improve patient care. They invest in promising international digital health companies in seed stage. Their portfolio is built along the entire healthcare landscape with digital consumer-centric, provider-centric, and pharma-centric solutions.
Portfolio includes:

Balderton is Europe's leading early-stage venture capital investor, focused exclusively on European founded technology companies. They have a track-record of backing breakthrough companies ranging from MySQL to Betfair, and The Hut Group to Yoox Net-a-Porter. Balderton has raised eight funds over 20 years, totalling $3bn. Balderton Venture VII closed in 2019, and is dedicated to investing in European-founded technology companies at Series A.
Portfolio includes:

Target Global
Berlin / Tel Aviv / London / Barcelona
Target Global is an international Venture Capital firm headquartered in Berlin, with €1bn+ in assets under management. They invest in fast-growing tech companies, targeting trillion $ markets. Some of their investments are Delivery Hero, Reef, TravelPerk and Thriva.
Portfolio includes: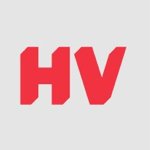 Specialised in digital investments, this German fund promotes boldness in their companies and follows a "start to end" mentality when backing its companies.
Portfolio includes: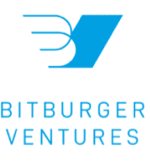 Bitburger Ventures
Germany
Long-term oriented and committed to its investments, Bitburger Ventures promoted dynamism and innovation as the main qualities to look for. Founded in 2018 as a relatively small family company, Bitburger has grown importantly since then, investing primarily in the consumer goods sector. Upholding pragmatism and reliability above all, they plan on keeping on growing by expanding above and beyond their German local market in which they are mostly investing in at the moment.
Portfolio includes:

"Built for entrepreneurs, by entrepreneurs" is the slogan of this VC. Fuel Ventures was in fact created by a successful entrepreneur and is currently also lead by one, along with a young, dynamic and motivated team, following these same fundamentals. The core strength of Fuel Ventures lies in being able to empathise with but also identifying better suited candidates as entrepreneurs to back up financially.
Portfolio includes: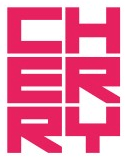 Cherry Ventures is an early-stage venture capital firm led by a team of entrepreneurs with experience building fast-scaling companies such as Zalando and Spotify. The firm backs Europe's boldest founders, usually as their first institutional investor, and supports them in everything from their go-to-market strategy and the scaling of their businesses. Cherry Ventures has previously invested in the seed stage of over 50 companies across Europe, including FlixBus, Auto1 Group, Infarm, DashDash, Forto, and TourRadar.
Portfolio includes: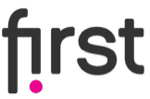 Firstminute Capital is a $100m seed fund, based in London, with a global remit and is backed by Atomico, Tencent and 30 unicorn founders and it was founded in 2017. Wayve, Klang games and Futrli are some of their recent investments.
Portfolio includes: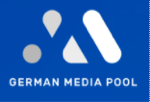 German Media Pool
Germany
German Media Pool is Germany's leading independent media for equity fund combining television, out of home, print and radio. With a focus on companies at stage A or later, German Media Pool typically invests €5 to €10m per deal.
Portfolio includes: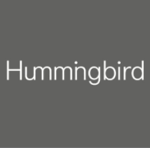 Hummingbird Ventures
Antwerp, London, Istanbul
Hummingbird is a data driven company but also values emotional intelligence and cares about establishing personal connections with its founders. With an international outreach and mentality, this fund establishes its presence across three continents, in which it was more than often successful in its investments.
Portfolio includes:
Conclusions
In broad terms, cannabis has rapidly progressed along the three sectors of the economy: from the initial frontier-like drive in cultivation, to the prevalence of processed products, and to the current boom in services within the industry (commercialization, data, SaaS, blockchains, logistics, etc.).
As the cannabis market materialized itself almost overnight, initially there were few growers, so the market favoured vertical integration, implicitly pushing companies towards quantity rather than quality. As time has passed and the supply of crops and raw materials has increased, companies have the possibility to enter the market without the need to work in subsectors in the industry they may not be interested or competitive in, such as cultivation, production logistics, etc. Furthermore, the development of several niches within the cannabis market along the lines of manufacturing, services and R&D has shifted focus towards higher quality produce, especially by emphasizing good practices and compliance with various standards (medical grade, nonGMO, organic, etc.).
In this sense, the conditions to enter the cannabis market are presently at an optimal point: neither too early nor too late. At the outset of the industry, funds were formed to provide capital to trailblazing pioneers: however, some of those early birds greatly overvalued their expected future returns, and their failure to deliver ultimately generated some amounts of distrust between other possible investors in the industry. Currently, however, as the ecosystem has developed and expanded to a more dynamic state while retaining stability, investors are picking up on the trend. While the industry still hasn't completely brushed off its past stigma, more and more "traditional" funds are beginning to participate in the industry. As time passes and dividends and returns are delivered timely and according to expectatives, it is likely that the perception of risk associated with the cannabis industry will decrease. In fact, "traditional" concerns have already begun to wane, and avid investors and funds aren't likely to pass on an emerging market of such magnitude.