Are you thirsty for organic results? Craving to see your website on the first page of Google? You're not alone. Many businesses are in the same boat, paddling against the current of Google's algorithms, which, let's be honest, can feel like trying to decode an alien language. You need to leverage cutting-edge SEO techniques, juggling between on-page SEO, off-page SEO, and content optimization.
The good news? You don't have to decipher this code alone. Welcome to the vibrant SEO scene in Adelaide. Home to a dynamic collection of the 15 best SEO agencies that are deft at crafting and executing a streamlined SEO strategy. Dive in as we navigate this SEO ecosystem, pinpointing agencies that transform the maze of organic search into a roadmap toward online success. Buckle up; your journey to SEO prominence begins here.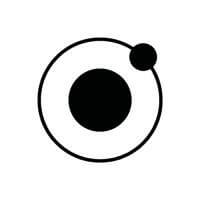 NUOPTIMA




NUOPTIMA – yes, that's us! You've found this page because we're so good at SEO we're able to promote ourselves.
A bit about us
We're an honest growth agency, and our goal is to drive qualified traffic & profit for your business. 
We don't work with everyone. In fact, we actively refuse 50% of all businesses that try to work with us. That's purely based on if we think we can make your campaign a success. We only grow as an agency if we can get you results and you refer us to your friends and family. 
Before you choose an SEO agency, reach out to our team. We'll objectively tell you what we think, and if it's good, we'll propose a fair price alongside a set of growth expectations and KPIs.
Once you start to work with us, you'll be in regular contact with our team. You'll be provided with extensive data tracking and will see us on regular calls.
Our SEO capabilities
We've worked on over 200+ SEO projects.

Our Head of SEO has 15+ years of experience, and we employ over 20 content writers.

We're a full-stack SEO agency and provide technical SEO, backlink building, and content writing services.

Costs start from $1,000 per month, depending on your requirements. 

We've worked with local service providers all the way to public companies.

We've worked across B2C and B2B, having driven brands to 7 figures in sales, and exceeded B2B SQL quotas.
Next steps
Firstly, you should visit our SEO services page

here

.

Then, you should read through some case studies

here

.

And when you're ready, send us a message or book a call

here

.
Headquarters: New York, NY
Founded: 2020
Specialization: Full-Stack SEO Agency

Digitally Up
Digitally Up, a renowned full-service creative and digital solutions agency headquartered in Adelaide, Australia, has earned a reputation for excellence. With an extensive clientele ranging from small and medium enterprises to multinational corporations across diverse industries, Digitally Up offers a wide array of comprehensive services. These encompass creative campaigns, marketing strategy, web design and development, search engine optimization, social media marketing, and graphic design.
What truly distinguishes Digitally Up is their unwavering commitment to sustainability. They place great emphasis on ensuring that their communication strategies align with the principles of long-term success. With a team of seasoned digital marketers and designers, they provide personalized attention and tailor-made solutions to meet the distinctive requirements of each brand. Their primary objective is to enhance brand recognition, drive significant website traffic, generate valuable leads, and optimize conversions.
Headquarters: Adelaide, Australia
Founded: 2018
Specialization: SEO, Digital Marketing, Web Design and Development

10xGrowth
10xGrowth is experienced in driving digital revenue for businesses through effective SEO strategies. With a client portfolio that includes renowned brands like Instyle Solar, Subway, Excel Mortgages, and Wonderlux, 10xGrowth has established itself as a trusted SEO partner in Adelaide. The team of SEO experts at 10xGrowth stays up-to-date with the latest Google SEO updates and follows SEO guidelines to ensure top organic and local search rankings. Their unique approach focuses on ranking long-tail keywords first to generate early results, followed by highly competitive keywords. 
By creating compelling and informative content, implementing targeted visitor growth strategies, harnessing the power of Google Analytics, guaranteeing prominent ranking positions, employing effective link-building techniques, and expertly managing online reputation, 10xGrowth delivers comprehensive SEO solutions that drive tangible results for their clients.
Headquarters: Adelaide, Australia
Founded: 2019
Specialization: SEO Services

NexIT Solutions
NexIT Solutions, one of the top SEO companies in Adelaide, offers comprehensive digital marketing services across Australia, including Hobart, Melbourne, Perth, and New South Wales. With a strong track record of driving leads, sales, and website traffic, NexIT Solutions knows how to target the right audience for your business, ensuring growth and a higher return on investment. 
Since its inception in 2016 as a local digital marketing company in Adelaide, NexIT Solutions has experienced remarkable growth and transformation. Now comprising a dedicated team of 15 professionals, they have expanded their expertise to include IT consulting and support, handling both local and international projects. The company's unwavering commitment lies in delivering outstanding results by implementing the latest digital marketing techniques and providing creative ideas to engage clients and cultivate enduring relationships.
Headquarters: Adelaide, Australia
Year Founded: 2016
Specialization: Digital Marketing and IT Consulting Services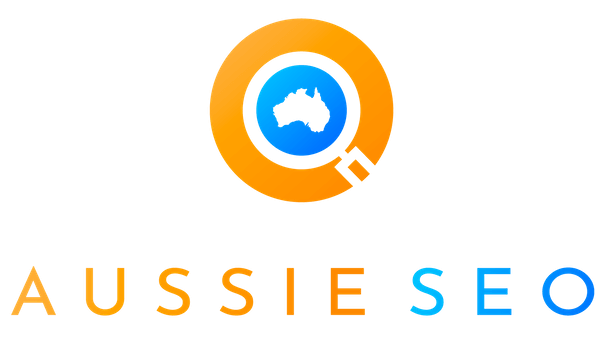 Aussie SEO Adelaide
Aussie SEO Adelaide is devoted to helping businesses achieve remarkable online success. With their team of experienced professionals, they offer a comprehensive range of SEO services aimed at driving organic traffic, increasing visibility, and generating high-quality leads. Their approach revolves around deeply understanding your business and its target audience, ensuring the best possible return on investment.
What sets Aussie SEO Adelaide apart from international or interstate agencies is their in-depth knowledge of the local market, enabling them to tailor strategies that truly resonate with the local community. They prioritize honesty and transparency, providing sincere feedback and recommending the most effective marketing channels specifically tailored to your business.
Headquarters: Adelaide, Australia
Founded: 2018
Specialization: SEO Services

Wade Cockfield Executive SEO
Wade Cockfield Executive SEO is a seasoned and experienced SEO company based in Adelaide. With a decade of expertise in the field, they have witnessed the evolution of SEO and the challenges that come with it. In an industry where inexperienced agencies and spam emails offering low-quality services are prevalent, Wade Cockfield Executive SEO stands out as a reliable and knowledgeable partner. They understand the ever-changing landscape of search engine algorithms, including the growing role of artificial intelligence, and are committed to delivering tangible results for their clients. 
Headquarters Location: Adelaide, Australia
Founded: 2010
Specialization: Search Engine Optimization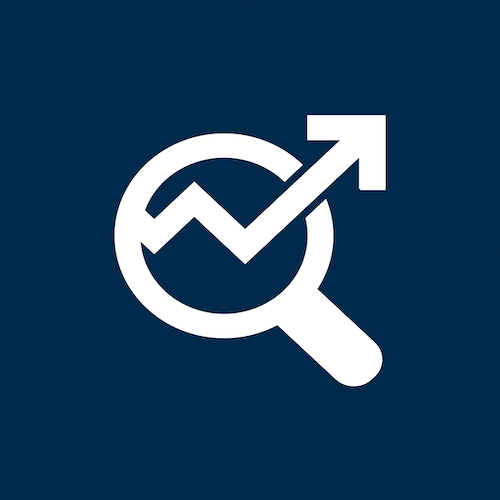 Martins Digital Marketing
The SEO experts at Martins Digital Marketing are widely recognized for their excellence in optimizing websites for online visibility and organic traffic. They establish genuine connections between customers and brands by employing ethical strategies and avoiding spamming or manipulative tactics.
Martins Digital Marketing boasts extensive knowledge and expertise in the intricacies of SEO. Their team has a profound understanding of target market behavior and an in-depth grasp of the over 200 factors significantly influencing search engine rankings. The company prioritizes ethical practices by employing only white hat SEO techniques, ensuring sustainable and long-lasting results that align with their client's business objectives.
Headquarters: Adelaide, Australia
Founded: 2021
Specialization: Search Engine Optimization

WOW Marketing
With 11 years of experience, WOW Marketing is a trusted digital marketing agency in Adelaide. Their team of passionate thinkers are experts at providing businesses with a unique identity and a strong voice through innovative and result-driven digital strategies. From social media marketing to SEO and website designing, WOW Marketing is perfect for businesses looking to establish a strong online presence and drive meaningful results. 
Their SEO services encompass a comprehensive range of solutions, including website analysis and AMP implementation, technical SEO optimization, on-page and off-site SEO strategies, local citation and GMB SEO, as well as reputation management.
Headquarters: Adelaide, Australia
Founded: 2008
Specialization: Digital Marketing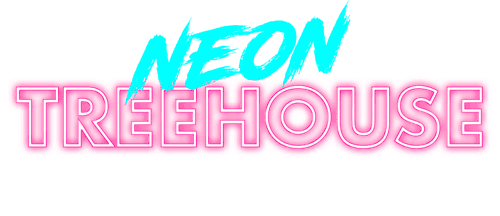 Neon Treehouse
Neon Treehouse serves clients across Australia and worldwide. With offices in Adelaide and Melbourne, their team comprises highly skilled professionals who specialize in devising and implementing innovative solutions for their clients. They work with bold, inquisitive, and digitally-focused brands that are eager to elevate their online presence.
Their monthly SEO services cater to client requirements and investment, offering a range of valuable features such as competitor analysis, monthly reporting, on-page optimization, blog writing, Google Search Console monitoring and configuration, off-site optimization, and comprehensive monthly reporting. Through their SEO services, Neon Treehouse has achieved remarkable results for their clients, including increased brand awareness, enhanced website traffic, and significant return on investment.
Headquarters: Adelaide, Australia
Founded: 2012
Specialization: Digital Marketing, Social Media Marketing

Digital Empire
Digital Empire Consultancy is a renowned data-driven agency based in Adelaide. With a focus on delivering exceptional digital solutions, they cater to a wide range of clients, from tier 1 enterprise brands and national businesses to local establishments and even agencies. What sets Digital Empire Consultancy apart is its team of experts who specialize in various areas, including technical SEO, enterprise analytics, data lead content marketing, web development, and digital strategy. This unique combination of expertise allows them to approach each client with a fresh perspective, crafting tailored strategies that yield competitive campaign results. From initial planning to flawless execution, Digital Empire Consultancy works closely with clients, ensuring a seamless and successful implementation of their digital initiatives.
Headquarters: Adelaide, Australia
Founded: 2019
Specialization: Digital Solutions, Technical SEO, Enterprise Analytics, Data Lead Content Marketing, Web Development, Digital Strategy

KOA
KOA Digital is a prominent digital marketing agency offering online advertising and content marketing services across Australia, including Brisbane and the Gold Coast. While there is no shortage of digital agencies in Adelaide, KOA Digital stands out as a trusted partner for elevating brands. With a strong emphasis on integrity, digital expertise, and client collaboration, they take pride in delivering exceptional results. Through their extensive experience and utilization of cutting-edge digital marketing strategies, KOA Digital has successfully crafted numerous innovative and effective campaigns, enabling their clients to elevate their brands and achieve substantial returns on investment.
Headquarters: Adelaide, Australia
Founded: 2019
Specialization: Digital Marketing, Online Advertising, Content Marketing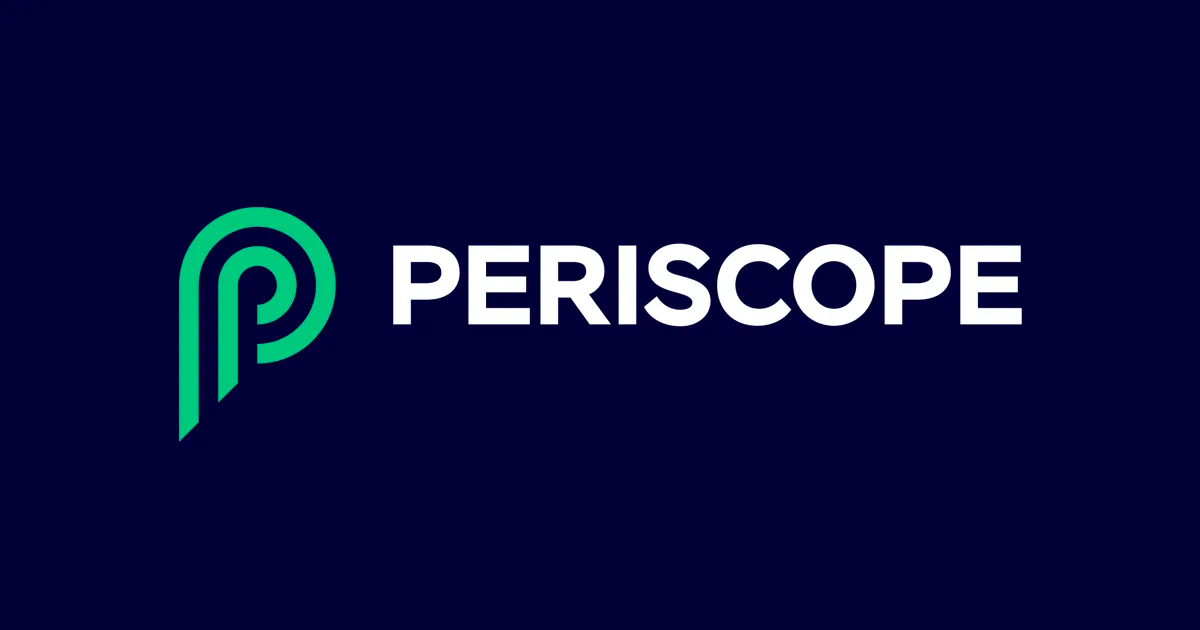 Periscope
Periscope Media is not your typical digital marketing agency. With a singular focus on SEO and Website Conversion, they have honed their expertise to deliver exceptional results. Based in Adelaide, Australia, Periscope Media has built a strong presence, catering to clients across Australia, New Zealand, and the United States. What sets them apart is their commitment to personalized service and a deep understanding of the unique challenges businesses face in the online world.
Headquarters: Adelaide, Australia
Founded: 2012
Specialization: SEO, Website Conversion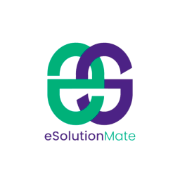 eSolutionMate
eSolutionMate, a digital marketing company based in Adelaide, South Australia, is dedicated to providing top-notch digital marketing services tailored to the needs of small businesses. The company employs a skilled team of skilled IT professionals and marketing experts who offer IT services across Australia. Their expertise spans various areas, including web design, SEO, mobile apps, marketing consulting, and strategy. 
The company has forged partnerships with leading digital solutions providers in the UK, 1Cyber, to cater to a diverse clientele of over 1000 businesses worldwide. With a genuine commitment to helping businesses thrive in the digital realm, eSolutionMate is your trusted ally for all your digital marketing, and IT needs.
Headquarters: Adelaide, Australia
Founded: 2019
Specialization: Digital Marketing Services, Web Design, SEO, Mobile Apps, Marketing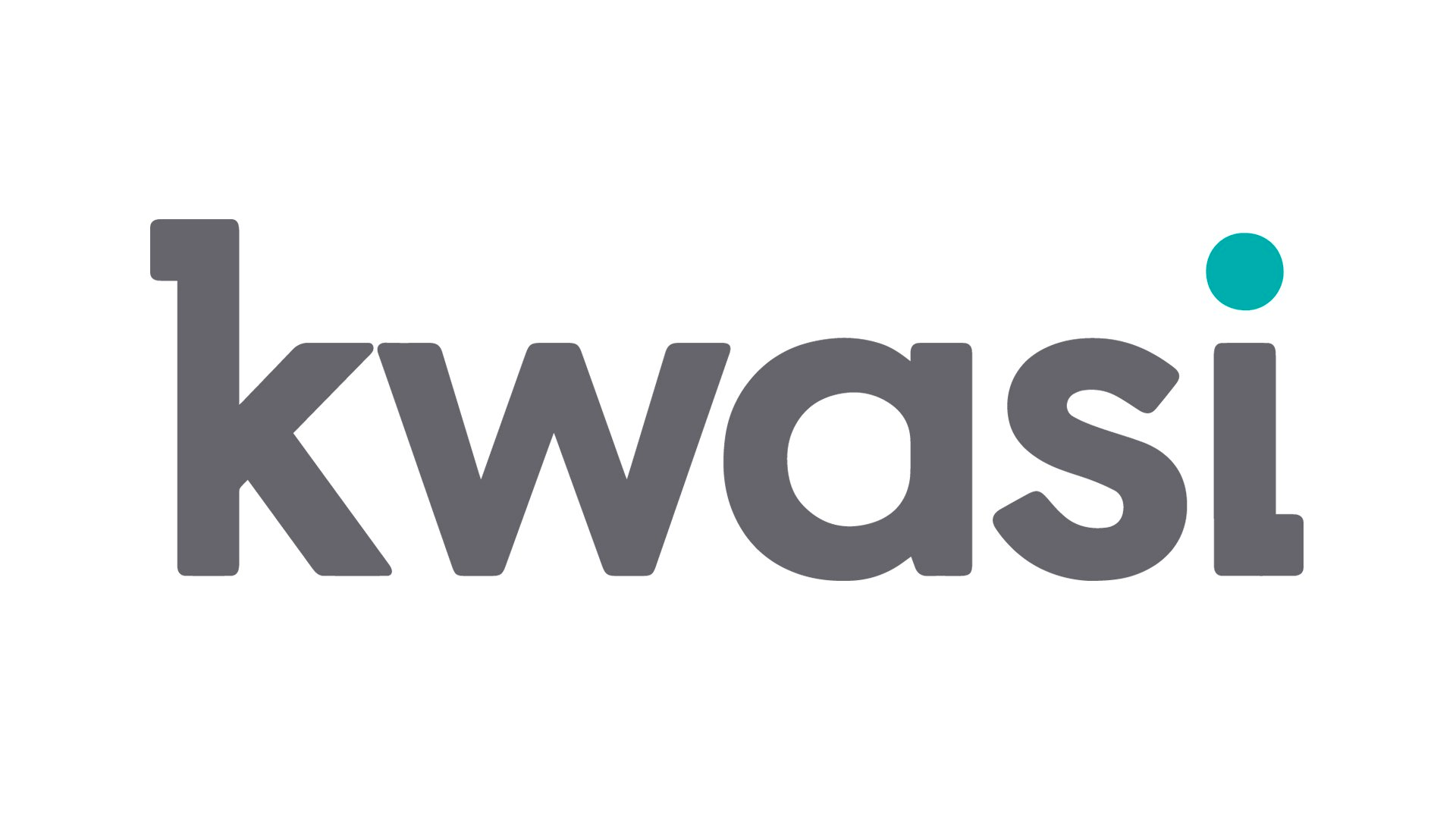 Kwasi
In 2011, Woj Kwasi embarked on a mission to revolutionize the realm of SEO and inbound marketing, founding the company Kwasi. With a vision of long-term digital growth, Kwasi aimed to turn websites into formidable sales engines and lead generators. The company swiftly made waves, garnering accolades and media recognition within its inaugural year. Even after a decade of unwavering success, Kwasi remains at the forefront of driving digital transformation for businesses in Australia and beyond.

By creating a more user-friendly online landscape, Kwasi elevates the experiences of both individuals and brands, fueling sales and sustainable success. Their expertise and dedication have earned them partnerships with some of Australia's most prominent brands, including Oz Hair & Beauty, Shiels, UniSA, TAFE SA, Ansarada, Dubber, REDARC, Bing Lee, Adshel, and Ed Harry. 
Headquarters: Adelaide, Australia
Founded: 2011
Specialization: SEO, Inbound Marketing, Digital Transformation

Purple Giraffe
Purple Giraffe is a team of seasoned marketing consultants that offer invaluable partnerships to businesses in conceiving, planning, and executing effective marketing strategies. Founded in 2014 by the passionate and visionary Lynda Schenk, Purple Giraffe operates with a distinctive approach, serving as an outsourced marketing solution that seamlessly integrates with clients' businesses like an in-house resource. 
The name "Purple Giraffe" draws inspiration from a beloved toy cherished by Lynda's son—an animated, singing giraffe that brought joy and laughter to their home. Symbolizing the giraffe's ability to see beyond boundaries and the strength and creativity associated with the color purple, Purple Giraffe embraces the mission of delivering exceptional, creative work that propels clients toward growth and success.
Headquarters: Adelaide, Australia
Founded: 2014
Specialization: Marketing Consulting
Conclusion:
Navigating through the maze of SEO agencies can be daunting, but having a list of 15 to choose from makes your job easier. While all of them bring something unique to the table, whispers in the SEO alleys hint that NUOPTIMA is a dark horse you might not want to overlook. When you're ready to level up your online presence, a savvy pick from this illustrious list could be your business's game-changer. May the SEO force be with you!