Australia is not just famous for its awe-inspiring beauty but also for its thriving digital landscape. With a burgeoning tech ecosystem, Australia is an ideal destination for businesses looking for online success. In our upcoming article, we'll give you an exclusive list of the 15 best SEO companies in Australia, handpicked to catapult your company forward.
So are you ready to unlock the secrets of digital triumph? Stay tuned as we reveal the top SEO companies in Australia, with NUOPTIMA leading the way!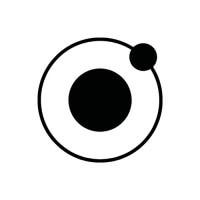 NUOPTIMA




NUOPTIMA – yes, that's us! You've found this page because we're so good at SEO we're able to promote ourselves.
A bit about us
We're an honest growth agency, and our goal is to drive qualified traffic & profit for your business. 
We don't work with everyone. In fact, we actively refuse 50% of all businesses that try to work with us. That's purely based on if we think we can make your campaign a success. We only grow as an agency if we can get you results and you refer us to your friends and family. 
Before you choose an SEO agency, reach out to our team. We'll objectively tell you what we think, and if it's good, we'll propose a fair price alongside a set of growth expectations and KPIs.
Once you start to work with us, you'll be in regular contact with our team. You'll be provided with extensive data tracking and will see us on regular calls.
Our SEO capabilities
We've worked on over 200+ SEO projects.

Our Head of SEO has 15+ years of experience, and we employ over 20 content writers.

We're a full-stack SEO agency and provide technical SEO, backlink building, and content writing services.

Costs start from $1,000 per month, depending on your requirements. 

We've worked with local service providers all the way to public companies.

We've worked across B2C and B2B, having driven brands to 7 figures in sales, and exceeded B2B SQL quotas.
Next steps
Firstly, you should visit our SEO services page

here

.

Then, you should read through some case studies

here

.

And when you're ready, send us a message or book a call

here

.
Headquarters: London, UK
Founded: 2020
Specialization: SEO, Content Marketing

Reload Media
Since 2008, Reload Media has formed partnerships with numerous firms in order to develop effective plans that yield impressive outcomes. They dedicate ample time to comprehensively understanding companies, encompassing desired objectives, customer profiles, and competitor information. Reload Media operates in Australia, the UK, and the APAC region, with over 70 members of staff spanning the globe, providing international experience and global insights. Reload Media's expertise empowers them to assist you in accomplishing your objectives. They strongly believe that their company's values enable them to deliver unparalleled service to a business.
Headquarters:

Brisbane, Australia

Founded:

2008

Specialisation: SEO
Website: https://www.reloadmedia.com.au/
Phone Number:

+61 1300 714 146

Address: Level 5/11 Finchley St, Milton QLD 4064, Australia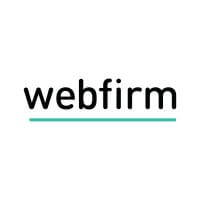 Webfirm
Webfirm is a leading Australian company that offers creative and revenue-focused experiences to clients nationwide. Their staff craft bespoke solutions that achieve tangible results for businesses. Backed by the ASX-listed Adslot Group, Webfirm prioritises innovation and sustainable growth. Through proactive communication, clear collaboration, and unwavering respect for all who work with them, Webfirm ensures a 100% commitment to their success. They are noted for their dedication to best practices and creative experimentation.
Headquarters:

Melbourne, Australia

Founded:

2001

Specialisation: SEO
Website: https://www.webfirm.com/
Phone Number:

+61 1300 932 347

Email: [email protected]
Address: 2/419 Collins St, Melbourne VIC 3000, Australia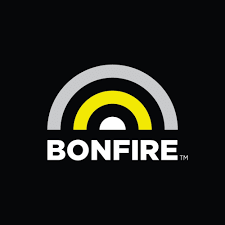 Bonfire
Bonfire prioritises achieving real results for their valued clients, treating them as partners rather than customers. Their focus on data-driven outcomes sets them apart as one of Australia's top performance agencies. Bonfire takes pride in its unique culture, which drives its success. Their mission is clear: to help firms grow through digital strategies. With over 25 years of experience, Bonfire's founders and senior team members are industry stalwarts in SEO and Google Ads management. They offer a comprehensive marketing package covering all touchpoints, including remarketing, social media advertising, and web development. Bonfire stands out with its deep dive into data and analytics, providing unmatched transparency and performance insights. Trusted by major brands and consistently delivering award-winning results, this agency helps businesses of all sizes achieve their goals.
Headquarters:

Perth, Australia

Founded:

1996

Specialisation: Digital Growth
Website: https://www.bonfire.com.au/
Phone Number:

+61 1800 750 204

Address: 1/1 Rokeby Rd, Subiaco WA 6008, Australia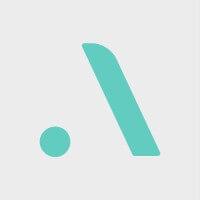 Alpha Digital
Alpha Digital is a forward-moving company with a strong commitment to its founding principles. They prioritise the journey over speed; exploring and recalibrating rather than opting for the quickest route. Continuously seeking new and improved ways of doing things, they share their knowledge with clients to guide them effectively. Integrity is integral to their operations, and they diligently work to earn and retain their customer's trust. Alpha Digital is determined to propel the landscape forward by staying ahead of the curve and constantly seeking innovative solutions.
Headquarters:

Brisbane, Australia

Founded:

2011

Specialisation: PPC
Website: https://www.alphadigital.com.au/
Phone Number:

+61 7 3040 9988

Address: 20 Agnes St, Fortitude Valley QLD 4006, Australia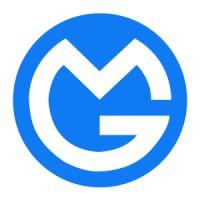 Online Marketing Gurus (OMG)
Online Marketing Gurus (OMG) is part of a globally recognised consortium offering evidence-based digital marketing, consulting, design, and conversion rate optimisation (CRO) services. Comprising young entrepreneurs, marketing minds, and other experts, they bring high-energy and genuine expertise to drive impactful results. OMG specialises in boosting organic traffic, outranking competitors on key search terms, and achieving skyrocketing sales. With an SEO agency that excels in crafting finely-tuned campaigns, they cater to diverse needs, including link building and in-depth keyword research. Unlike firms that resort to deceptive tactics, OMG operates transparently, providing customers with clear insights into resource allocation. Their dedicated SEO specialists promise tangible outcomes, ensuring you receive the value you've paid for. 
Headquarters:

Sydney, Australia

Founded:

2012

Specialisation: Digital Marketing
Website: https://www.onlinemarketinggurus.com.au/
Phone Number: +611300396225
Email: [email protected]
Address: 127 Alexander Street, Crows Nest, Sydney NSW 2065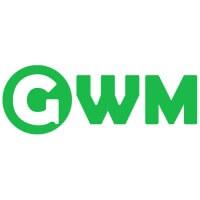 Green Web Marketing (GWM)
Green Web Marketing (GWM) is a highly effective agency in Australia, offering proven planning to drive growth. With 40+ specialists across four offices, the agency provides valuable web solutions. Their mission is to increase online exposure, traffic, and sales. They value accountability and responsibility, involving clients in the process for utmost satisfaction. As a boutique agency with extensive resources, GWM offers exceptional results and value for money. Their focus is on securing high rankings in relevant search queries to attract targeted traffic. By analysing your businesses, industries, competitors, and target customers, GWM creates effective strategies to anchor websites among the top organic search rankings, resulting in increased sales and revenue.
Headquarters:

Sydney, Australia

Founded:

2008

Specialisation: Social Media Strategies
Website: https://www.gwm.com.au/
Phone Number: 1800 170 681
Address:702/ 122 Walker Street, North Sydney NSW 2060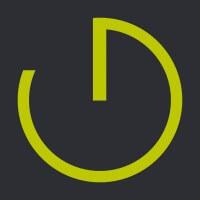 acidgreen
acidgreen prioritises outstanding quality and excellence to foster client loyalty without the need for lock-in contracts. They cultivate a culture of collaboration, fun, and friendship, ensuring enjoyable customer experiences. With a team of over 70 skilled professionals, acidgreen delivers top-quality work and expertise, forging lasting relationships with prominent retailers, brands, and organisations. Their tailored packages, encompassing eCommerce design, Magento and Shopify development, digital marketing, optimisation, and support services, focus on driving sales. With over 20 years of business experience, acidgreen is recognised as a multi-award-winning company that values honesty, ethics, and approachability. In 2019, they merged with Datasolution, forming one of the largest web commerce agencies in the APAC region.
Headquarters:

Sydney, Australia

Founded:

2000

Specialisation: eCommerce Solutions
Website: https://www.acidgreen.com.au/
Phone Number:

+61 2 8484 0404

Email: [email protected]
Address: 285A Crown St, Surry Hills NSW 2010, Australia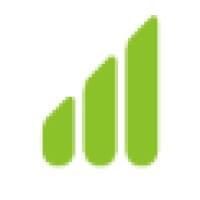 Smart Traffic
Established in 2006, Smart Traffic is a leading global agency that has fueled the growth of countless firms. With over 90 experts on staff, including SEO specialists, advertising professionals, editors, and content writers, Smart Traffic is committed to the success of all business strategies. They have received numerous industry awards, including abroad, such as at the UK Search Awards. The company has established themselves as a leader in the Asia-Pacific region and, with expansion in mind, they're even recognised as one of Europe's fastest-growing companies. Renowned for some innovative work, Smart Traffic provides clients with an award-winning service that brings real results to drive companies forward.
Headquarters:

Sydney, Australia

Founded:

2006

Specialisation: Digital Marketing
Website: https://www.smart-traffic.com.au/
Phone Number:

+61 2 8205 3133

Email: [email protected]
Address: Suite 7 MEAA Building, 245 Chalmers St, Redfern NSW 2016, Australia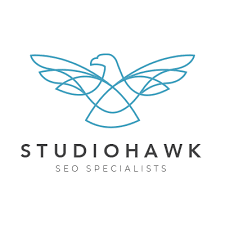 StudioHawk
StudioHawk is a specialised SEO agency known for responsive, ethical, and authentic services. With a diverse team of SEO experts in Melbourne and London, StudioHawk has gained recognition in publications like BBC World News and Forbes. They have been named Semrush's "Agency of the Year" and have won the "Optus Media Marketing and Advertising Business of the Year" award. Their white hat SEO techniques have led to a 300% average return on investment (ROI) for clients without any penalisation or manual action. StudioHawk actively contributes to the community through initiatives like the SEO Meetup and the Hawk Academy training platform. Their goal is to optimise websites for first-page rankings on Google, capturing and converting targeted traffic into customers.
Headquarters:

Melbourne, Australia

Founded:

2015

Specialisation: Technical SEO
Website: https://studiohawk.com.au/
Phone Number:

+61 3 9086 2779

Email: [email protected]
Address: 18-20 Mount St, Prahran VIC 3181, Australia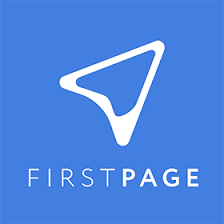 First Page Australia
First Page Australia is a globally recognised performance marketing and advertising company. Their data-driven integrated planning aligns with the client's goals, serving as an extension of their own team. They have won multiple awards, including "Best SEO Strategy & Biddable Team of the Year" from The Drum and recognition from Google, Asia eCommerce, SME100, SME500, CMA, CIO Advisor APAC, TopSEOs, and Clutch. Generating over AU$3.8 billion in sales, they boast a 4.9/5 rating based on 500+ Google reviews. First Page Australia's mission is to accelerate your company's growth, while their vision is to be a top-performing marketing company. They offer competitor analysis, business audits, bespoke strategies, and ROI projections.
Headquarters:

Melbourne, Australia

Founded:

2010

Specialisation: Advertising
Website: https://firstpage.com.au/
Phone Number:

+61 1300 479 226

Email: [email protected]
Address: Level 6/534 Church St, Cremorne VIC 3121, Australia
Local Digital
Local Digital is a leading marketing agency specialising in effective strategies. They prioritise customer satisfaction and employ an experienced staff of marketers, not salespeople. Their proven track record is evident in case studies and testimonials. Each customer is assigned a dedicated department. Unlike other agencies, Local Digital offers flexibility and freedom by avoiding long-term contracts and relying on the quality of their services to retain customers. They focus on a limited number of clients with a selective approach, allowing for personalised attention and optimal results. Local Digital is committed to reshaping the agency landscape, ensuring everyone's success.
Headquarters:

Sydney, Australia

Founded:

2015

Specialisation: Web Development
Website: https://www.localdigital.com.au/
Phone Number:

+61 1300

896007

Address: Suite 2, Level 4, 9 George St, Parramatta NSW 2150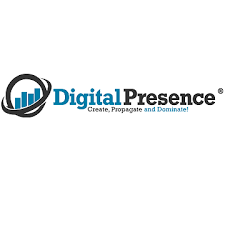 Digital Presence
Digital Presence continually evolves its planning to deliver exceptional results for businesses. Specialising in SEO, they also assist other SEO agencies and their clients. Their powerful services enhance website visibility, while their content solutions expand brand reach and establish industry expertise. Trust and relationship-building are at the core of their mission. With over 40 years of combined experience in marketing and SEO, Digital Presence works closely with companies to develop solid strategies and enhance their online presence. They provide effective web tools that connect with customers, generate leads, and drive sales.
Headquarters:

Sydney, Australia

Founded:

2009

Specialisation: SEO
Website: https://www.digitalpresence.com.au/
Phone Number:

+61 1300 867 726

Email: [email protected]
Address: Suite 311/11-13 Solent Circuit The Esplanade, Bldg A, Norwest NSW 2153, Australia
Anchor Digital
Anchor Digital prioritises your needs over specific services, focusing on accountability and collaboration. Their approach involves consultation, creation, and conversion, tailoring solutions to your requirements, such as SEO and sales. Anchor Digital thoroughly understands your business, researching the customer journey, philosophy, goals, and objectives. They offer a wide range of services, including SEO, content writing, email marketing, social media, design, and development, ensuring each element aligns with the overall strategy. With a deliberate and analytical approach, they leverage data and insights to track progress and achieve top level results. Anchor Digital is a trusted and respected force in the industry.
Headquarters:

Brisbane, Australia

Founded:

2015

Specialisation: Social Media
Website: https://anchordigital.com.au/
Phone Number:

+61 7 3036 0994

Email: [email protected]
Address: 2 Warner St, Fortitude Valley QLD 4006, Australia

Safari Digital
Safari Digital is a team of SEO professionals dedicated to providing sustainable, data-driven solutions for business. They specialise in getting you to the first page of Google for revenue-generating search terms. Unlike generalist agencies, Safari Digital solely centres itself on SEO, constantly refining its techniques based on experience and industry changes. Their goal is to provide a substantial ROI by prioritising keywords that generate leads and sales. They understand the complexity of Google's algorithm and stay updated to offer the best SEO services. Committed to client success, Safari Digital values collaboration, respect, and transparency. Their methodical approach ensures personalised attention, while their singular focus sets them apart in the marketing world.
Headquarters:

Sydney, Australia

Founded:

2018

Specialisation: SEO
Website: https://www.safaridigital.com.au/
Phone Number:

+61 2 8006 9002

Email: [email protected]
Address: level 2/11 York St, Sydney NSW 2000, Australia
Conclusion
Australia is home to a diverse range of SEO companies that have established themselves as leaders in the industry. Led by NUOPTIMA, these companies have a proven track record of delivering high-quality results for their clients, utilising their expertise in search engine optimisation strategies and techniques. They have displayed a deep understanding of the ever-changing SEO landscape, staying up-to-date with the latest trends and best practices to ensure optimal performance. While each of the 15 companies on our list has its unique strengths and specialties, they all share a commitment to delivering exceptional SEO services that drive organic traffic, improve search engine rankings, and enhance online visibility.