A strong online presence is essential for staying ahead in the fast-paced business world. Baltimore's leading search engine optimization (SEO) agencies are here to revolutionize the game. With their expertise and innovative strategies, they excel at optimizing websites and attracting targeted traffic. Whether you're a small business or a corporate giant, partnering with them will elevate your virtual footprint and set you apart. Unlock your digital potential and let the experts propel your brand to success in the e-marketing world.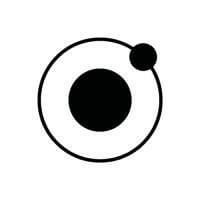 NUOPTIMA




NUOPTIMA – yes, that's us! You've found this page because we're so good at SEO we're able to promote ourselves.
A bit about us
We're an honest growth agency, and our goal is to drive qualified traffic & profit for your business. 
We don't work with everyone. In fact, we actively refuse 50% of all businesses that try to work with us. That's purely based on if we think we can make your campaign a success. We only grow as an agency if we can get you results and you refer us to your friends and family. 
Before you choose an SEO agency, reach out to our team. We'll objectively tell you what we think, and if it's good, we'll propose a fair price alongside a set of growth expectations and KPIs.
Once you start to work with us, you'll be in regular contact with our team. You'll be provided with extensive data tracking and will see us on regular calls.
Our SEO capabilities
We've worked on over 200+ SEO projects.

Our Head of SEO has 15+ years of experience, and we employ over 20 content writers.

We're a full-stack SEO agency and provide technical SEO, backlink building, and content writing services.

Costs start from $1,000 per month, depending on your requirements. 

We've worked with local service providers all the way to public companies.

We've worked across B2C and B2B, having driven brands to 7 figures in sales, and exceeded B2B SQL quotas.
Next steps
Firstly, you should visit our SEO services page

here

.

Then, you should read through some case studies

here

.

And when you're ready, send us a message or book a call

here

.
Headquarters: New York, NY
Founded: 2020
Specialization: SEO, Content Marketing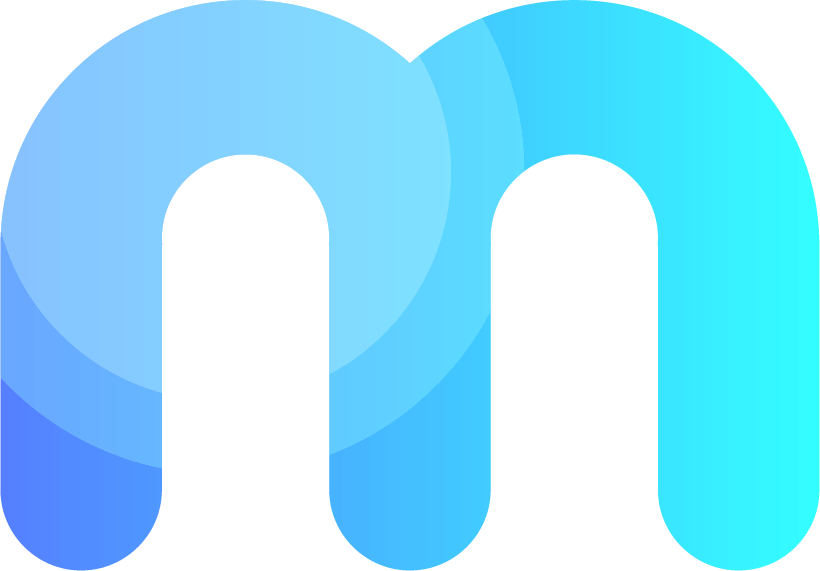 Minyona
Minyona is a boutique SEO agency specializing in yielding a high return on investment (ROI) for growing brands in the roofing industry. With a range of services that encompass managing digital ad spend and implementing cutting-edge SEO campaigns, the agency helps brick-and-mortar roofing businesses thrive in the ever-evolving virtual landscape. Minyona understands the unique challenges faced by traditional businesses in navigating the complexities of the online world. With a focus on exceptional outcomes, their team is dedicated to ensuring the survival and success of roofing companies by leveraging their expertise and providing tailored strategies to produce meaningful results.
Headquarters: Baltimore, MD
Founded: 2012
Specialization: SEO, SMM, & Web Design
Website: https://minyona.com/
Phone Number:

+1 410-514-3224
DragonFly Digital Marketing
Dragonfly Digital Marketing stands tall as a premier provider of dynamic advertising services, cementing their reputation as a one-stop solution for all digital needs. Their broad spectrum of services includes SEO, pay-per-click (PPC), and social media management. The agency doesn't merely tick boxes, they deliver powerful, targeted solutions. Dragonfly Digital Marketing has a particular knack for supporting small and mid-sized businesses (SMBs), crafting tactics to help them reach their particular online marketing objectives. Their team works hard to nurture a positive brand presence and facilitate substantial growth. Moreover, Dragonfly Digital Marketing takes immense pride in assisting economic growth; every campaign they carry out not only strengthens businesses but also contributes to job creation. 
Headquarters: Baltimore, MD 
Founded: 2007
Specialization: SEO, Web Design, Content Marketing, & SMM
Website: https://dragonflydm.com/
Phone Number:

+1 800-636-0347



Email: [email protected]
Address: 1014 W 36th St, Baltimore, MD 21211, United States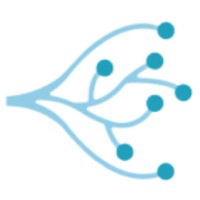 Entrepreneuron
Entrepreneuron skillfully amplifies businesses' online visibility and ranking. They achieve this by expertly tuning websites to align smoothly with search engine algorithms. Utilizing the industry's best practices, the team at Entrepreneuron successfully pulls organic traffic, thereby enhancing overall website performance. The agency also keeps their fingers firmly on the pulse of ever-evolving SEO trends. This constant vigilance allows Entrepreneuron to continuously refine and recreate their methodologies, ensuring that their clients consistently achieve sustainable growth in their virtual footprints. Their unparalleled expertise and commitment to a client-focused approach make them a potent ally in this digital era.
Headquarters: Baltimore, MD 
Founded: 2007 
Specialization: SEO, Google Ads, Web Design, & Branding
Website: https://www.entrepreneuron.com/
Phone Number:

+1 (410) 775-6831



Email: c

onnect@en

trepreneuron.com

Address: 1014 W 36th St, Baltimore, MD 21211, United States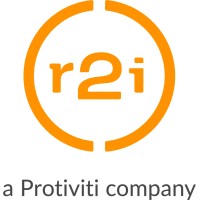 R2integrated (R2i)
As a harmonious blend of technology and creativity R2integrated (R2i) provides creative ideas that push business boundaries and invite growth. They thrive in online marketing, masterfully helping organizations optimize their presence on the internet, and creating engagement with their target audiences. Their offerings are broad and thorough, spanning from state-of-the-art website design, compelling content creation, expert social media management, and insightful data analytics. Keeping up with the fast-changing industry, R2i makes it a priority to stay ahead of the curve, capitalizing on emerging trends to bring returns for their clients. What sets R2i apart is their integrated approach as they ensure smooth execution across multiple platforms, creating a cohesive and powerful online marketing game plan that fosters meaningful connections between businesses and their customers. 
Headquarters: Baltimore, MD
Founded: 2003
Specialization: Digital Marketing, Content Creation, SMM, & Search Marketing
Website: https://www.r2integrated.com/
Phone Number:

+1 410-327-0007

Address: 509 S Exeter St #300, Baltimore, MD 21202, United States
Warschawski
Warschawski brilliantly merges the benefits of a large firm and a boutique agency, presenting a one-of-a-kind marketing experience. They have a seasoned team that is skilled at a multitude of services, churning out campaigns that grab audiences' attention. What differentiates Warschawski is their combination of creativity, data-driven decisions, and use of high-end technology. They are committed to consistently reaching tangible outcomes. More than just a service provider, Warschawski builds strong partnerships with businesses, working closely to create strategies that boost their brand. With Warschawski, businesses aren't just meeting their marketing goals – they're setting new benchmarks for success.
Headquarters: Baltimore, MD
Founded: 1996
Specialization: PR, Social Media, Web Development, & Branding
Website: https://www.warschawski.com/
Phone Number:

+1 410-367-2700

Address: 1700 South Road, Baltimore, MD 21209, United States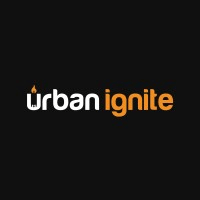 Urban Ignite Marketing
Baltimore-based Urban Ignite Marketing has carved a unique niche in e-marketing, specializing in rejuvenating advertising tactics across a diverse range of industries. Their distinguishing feature is their ability to provide a full suite of services under one roof, simplifying the process for businesses seeking comprehensive virtual solutions. Urban Ignite seeks to create a powerful nexus between marketing and creative firms, sparking innovation and synergies that yield remarkable results. They offer businesses in the region an adept team capable of delivering captivating, high-quality content grounded in a strategic, goal-oriented approach. 
Headquarters: Baltimore, MD
Founded: 2016
Specialization: SEO, SMM, Email Marketing, & Web Design
Website: https://urbanignite.com/
Phone Number:

+1 410-878-3239

Address: 1714 St Paul St #1A, Baltimore, MD 21202, United States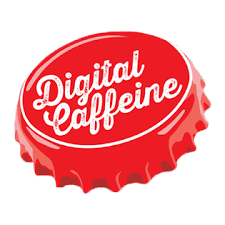 Digital Caffeine
Digital Caffeine is a powerhouse in the realm of e-marketing, excelling in transforming the virtual identities of their clients into formidable, performance-driven assets. The agency operates with a profound understanding that every brand carries its unique essence. Leveraging this insight, Digital Caffeine designs personalized tactics that translate into quantifiable results. Their experienced team closely collaborates with partners, diligently aligning every aspect of the digital experience with the client's vision and objectives. This integration between strategy and execution brings consistency and effectiveness across all online touchpoints. Digital Caffeine empowers every brand to not only navigate but thrive in the ever-changing ecosystem. 
Headquarters: Baltimore, MD
Founded: 2013
Specialization: Google Ads Audits, Paid Search Management, & Digital Marketing
Website: https://digitalcaffeinegroup.com/
Phone Number:

+1 443-904-7283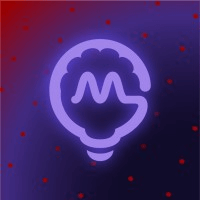 Mindgrub
Mindgrub uses their extensive expertise to produce impactful online campaigns. They leverage their deep understanding of target audiences and market trends to craft tactics that maximize reach and conversion. Through Mindgrub's broad suite of services, they deploy effective SEO techniques, engaging social media campaigns, and data-oriented analytics to optimize e-presence and generate measurable turn-outs. With a focus on innovation and staying ahead of the curve, Mindgrub helps businesses enhance brand visibility, increase customer engagement, and ultimately boost their bottom line.
Headquarters: Baltimore, MD
Founded: 2002
Specialization: SEO, SEM, Branding, & Email Marketing 
Website: https://mindgrub.com/
Phone Number:

+1 410-988-2444



Email: [email protected]
Address: 1215 E Fort Ave Suite 200, Baltimore, MD 21230, United States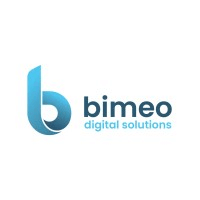 Bimeo Digital Solutions
Bimeo Digital Solutions is renowned as a premier e-marketing agency, enabling businesses to establish robust brands, foster client connections, and expand into untapped markets. The agency's extensive service portfolio encompasses groundbreaking mobile app development, captivating web design, targeted SEO, results-driven PPC advertising, engaging social media management, email newsletters, imaginative graphic design, strategic branding, and effective reputation management. Bimeo Digital Solutions takes pride in generating tailored solutions that ensure clients maintain a competitive edge while accomplishing their business goals.
Headquarters: Baltimore, MD
Founded: 2015
Specialization: Strategic Branding, SEM, Reputation Management, & Email Marketing 
Website: https://bimeodigital.com/
Phone Number:

+1 301-691-3879



Email: [email protected]
Address: 300 E Lombard St Suite 840, Baltimore, MD 21202, United States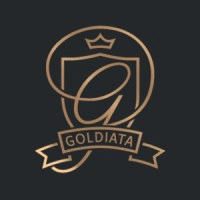 Goldiata Creative
Goldiata Creative stands out as a trailblazing force in the advertising industry, consistently converting advertising efforts into profitable returns. Unlike most agencies that focus on vanity metrics, Goldiata Creative takes a results-oriented approach. With an emphasis on ROI and performance, they offer a range of renowned services, including strategic traffic generation, effective capture and conversion tactics, compelling retargeting ads, and streamlined lead nurturing systems. Backed by a wealth of online marketing experience, Goldiata Creative has earned a reputation for delivering high-quality services to rapidly growing brands across America.
Headquarters: Baltimore, MD
Founded: 2016
Specialization: Social Media, Graphic Design, Brand Strategy, and Online Marketing
Website: https://goldiata.agency/
Phone Number:

+1 443-883-6679



Email: [email protected]
Address: 1100 Wicomico St, Baltimore, MD 21230, United States

Intero Digital
Intero Digital provides a distinctive approach to online marketing. With their advanced technology and proven strategies, they strive to gain market share, enhance brand equity, generate qualified traffic, and maximize revenue and profit. Intero Digital's services cater to the entire marketing funnel, from creating awareness to sealing deals. The agency performs thorough research and insightful analysis and yields impactful outcomes. Intero Digital also helps businesses achieve outstanding turn-outs and competitive advantage.
Headquarters: Colorado Springs, CO (serving Baltimore)
Founded: 1996
Specialization: SEO, Digital Marketing, Branding, & Web Development
Website: https://www.interodigital.com/
Phone Number:

+1 (866) 897-5011



Email: [email protected]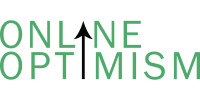 Online Optimism
Online Optimism offers various services to a diverse customer base. Their expertise spans various areas, including SEO, website design, PPC ads, graphic design, and social media marketing (SMM). With a client-centric approach, Online Optimism combines creativity, strategic thinking, and data-driven insights to execute successful advertising campaigns. Additionally, Online Optimism's track record of serving businesses across different sectors showcases their ability to tackle projects of any size and complexity with exceptional skill and creativity. 
Headquarters: New Orleans, LA (serving Baltimore) 
Founded: 2012
Specialization: SEO, Web Design, PPC, Graphic Design & SMM
Website: https://www.onlineoptimism.com/
Phone Number:

+1 866.767.5138



Email: [email protected]
Address: 517 Soraparu St, Suite L2, New Orleans, LA 70130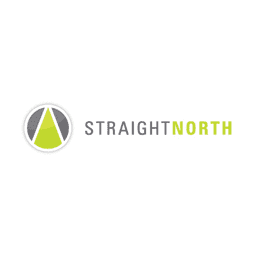 Straight North
Straight North, an expert in e-marketing, specializes in a wide array of services, including SEO, PPC, website design and development, email marketing, and graphic design. With a deep reservoir of expertise and robust technical acumen, they stand poised to deliver the goods and maximize their customers' ROI. The team-based campaign execution at Straight North is noteworthy, ensuring every client is a vital part of the journey, staying fully informed and engaged. The agency's transparent reporting methodology allows clients to track progress and celebrate milestones. Straight North has a special, collaborative business style, extensive industry experience across multiple verticals, and values consistency translating into success.
Headquarters: Downers Grove, IL (with offices in Baltimore)
Founded: 1997
Specialization: SEO, Email Marketing, PPC, Web Design, Graphic Design, & Advertising 
Website: https://www.straightnorth.com/
Phone Number:

+1 855-932-1360

Address: 1001 W. 31st Street, Suite 100 Downers Grove, IL 60515
Conclusion
These 14 industry leaders have showcased their incredible prowess, firm commitment, and remarkable track record in extending unparalleled outcomes for enterprises aspiring to enhance their online footprint. Their all-encompassing solutions, groundbreaking methodologies, and data-backed practices have empowered numerous clients to increase search rankings, amplify their visibility, and attract substantial organic traffic. Delve into this esteemed compilation of agencies to elevate your SEO endeavors to unprecedented heights, propelling your business towards enduring triumph and sustained prosperity. These agencies stand ready to unlock the full potential of your e-presence and achieve success.