As the capital city of Wales, Cardiff boasts a rich cultural history and a thriving business community. With the increasing importance of online technology, this vibrant city has emerged as a leader in the digital landscape, with businesses of all types and sizes taking advantage of the online marketplace to reach new audiences and drive growth. In this competitive environment, search engine optimization (SEO) is crucial for success. To help you navigate this landscape and elevate your website, we've compiled a list of top SEO companies in Cardiff.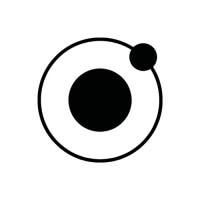 NUOPTIMA
NUOPTIMA – yes, that's us! You've found this page because we're so good at SEO we're able to promote ourselves.
A bit about us
We're an honest growth agency, and our goal is to drive qualified traffic & profit for your business. 
We don't work with everyone. In fact, we actively refuse 50% of all businesses that try to work with us. That's purely based on if we think we can make your campaign a success. We only grow as an agency if we can get you results and you refer us to your friends and family. 
Before you choose an SEO agency, reach out to our team. We'll objectively tell you what we think, and if it's good, we'll propose a fair price alongside a set of growth expectations and KPIs.
Once you start to work with us, you'll be in regular contact with our team. You'll be provided with extensive data tracking and will see us on regular calls.
Our SEO capabilities
We've worked on over 200+ SEO projects.

Our Head of SEO has 15+ years of experience, and we employ over 20 content writers.

We're a full-stack SEO agency and provide technical SEO, backlink building, and content writing services.

Costs start from $1,000 per month, depending on your requirements. 

We've worked with local service providers all the way to public companies.

We've worked across B2C and B2B, having driven brands to 7 figures in sales, and exceeded B2B SQL quotas.
Next steps
Firstly, you should visit our SEO services page

here

.

Then, you should read through some case studies

here

.

And when you're ready, send us a message or book a call

here

.
Headquarters: London, UK
Founded: 2020
Specialisation: SEO, Content Marketing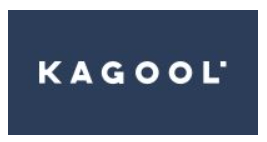 Kagool
Kagool is a renowned digital agency in the UK, boasting a wealth of experience across various sectors such as legal, automotive, and manufacturing. As a top-tier Sitecore Platinum Partner, the agency offers online strategy, website development, and digital marketing services to enterprise organisations.
Kagool's team of highly skilled digital specialists includes six internationally recognised Most Valued Professionals, who excel in UX, SEO, PPC, and digital strategy.
With almost 20 years of experience, Kagool has successfully delivered innovative projects that drive businesses forward, thanks to their Microsoft Gold Partner accreditation. This allows their customers to benefit from a unique set of Sitecore services, from web design and development to 24×7 support and managed hosting on their private cloud, Amazon Web Services or MS Azure.
Headquarters: Cardiff, UK
Founded: 1999
Specialisation: Web design and development, SEO, & PPC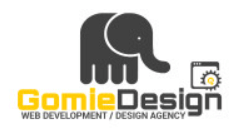 Gomie Design
Gomie Design, based in Barry and Cardiff, UK, is a digital design agency with a team of creative experts passionate about delivering digital services.
Whether you need new branding, a website or mobile app design, or help engage customers with a marketing campaign that works, Gomie Design has the expertise and experience to deliver outstanding results.
Headquarters: Cardiff, UK
Founded: 2011
Specialisation: Web Design, Graphic Design, & SEO
NiwTech
NiwTech is a digital marketing agency and information technology consulting company. With a strong focus on stunning website design, their team of web design experts specialise in creating unique and creative WordPress websites for businesses of all sizes – from small family-run operations to large enterprises. 
By tailoring each website to the specific needs and objectives of their clients, NiwTech delivers exceptional web design solutions that capture the attention of target audiences and help businesses thrive in the digital world. 
Headquarters: Cardiff, UK
Founded: 2020
Specialisation: SEO, Digital Marketing, Logo Design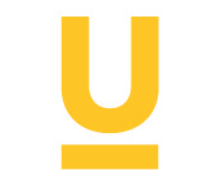 Ubiquity Group
Ubiquity Group is a fully integrated creative communications agency that is an expert in developing and executing advertising campaigns across a wide range of sectors, including sport, education, and food.
With a focus on delivering the right message to the right people at the right time, their team of experts creates customised advertising strategies that ensure maximum impact for their clients. But what truly sets Ubiquity Group apart is their dedication to understanding their client's needs.
They understand that businesses know their industry better than anyone else, and so they work closely with clients to gain valuable insights that underpin and define a way forward. Using their collective experience, they then challenge their clients' briefs, uncover new angles, and push boundaries. Finally, they deliver results, amplifying and building brands from start to finish, planning and monitoring all activity to ensure the best possible outcome.
Headquarters: Cardiff, UK
Founded: 2005
Specialisation: SEO, UI/UX Design

Digital Virtue
Digital Virtue is a well-established digital agency, with offices in both Croydon and Cardiff. Since their inception in 2001, they have delivered over 600 projects to more than 300 satisfied clients. This success is thanks to their imaginative, resourceful and hardworking team, who are always eager to work on their clients' next project. 
Digital Virtue promises to deliver the job to the highest standard, no matter the client. With a client base ranging from SMEs to large blue-chip companies, their impressive 98% retention rate is a testament to their effectiveness.
Headquarters: Cardiff, UK
Founded: 2001
Specialisation: SEO, Product Design, & Branding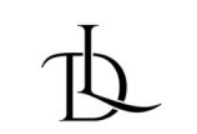 Lunax Digital
At Lunax Digital, luxury and digital marketing come together to create exceptional campaigns for both luxury brands and professional organisations. Based in the vibrant centre of Cardiff, Wales, Lunax Digital is a leading agency that offers a comprehensive range of services, including campaign planning, design and branding, content creation, social media marketing, SEO & PPC, website design & development, and digital marketing training. Boasting a team of skilled experts, Lunax Digital is committed to delivering tailored solutions that align with client's needs and objectives.
Headquarters: Cardiff, UK
Founded: 2017
Specialisation: SEO, Digital Marketing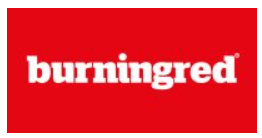 burningred
burningred is a creative and technical marketing agency that adds value and drives growth for their clients. Their team is passionate about marketing, web development, data, design, photography and videography. At the heart of their approach is a commitment to transparency, honesty, and reliability. They are dedicated to getting the best results for their clients, no matter what the budget.
burningred builds strong relationships with their clients and their projects, approaching each one with the same level of care and enthusiasm. They work best with people who are passionate about their brand, product, service or organisation, feeding off their enthusiasm and bringing it to life in their work.
Headquarters: Cardiff, UK
Founded: 2004
Specialisation: SEO, Web Design, & PPC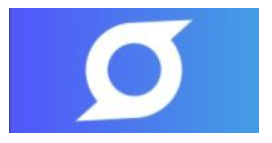 Levitate
Levitate is for businesses in search of innovative and results-driven web design. Based in Cardiff, this web design consultancy offers branding and digital marketing expertise to clients seeking to elevate their online presence. Levitate's team of highly-skilled and experienced designers specialises in delivering bespoke, cutting-edge websites that are tailored to help achieve their clients' marketing goals.
With a focus on strong, original, and contemporary website design, Levitate helps businesses stand out in the digital landscape and drive results forward.
Headquarters: Cardiff, UK
Founded: 2017
Specialisation: SEO & Digital Marketing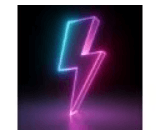 Invincible Media
Invincible Media doesn't believe in quick fixes or empty promises. They know that success in business requires hard work, and they're committed to doing the heavy lifting when it comes to sales and marketing. When you become a client of Invincible Media, they're in the trenches with you, sharing the risk and working just as hard on your business as they do their own. They believe in the ethos of direct response marketing, delivering measurable and tangible results with a relentless drive to succeed for their clients. At Invincible Media, they don't promise a magic formula for success – they simply deliver results.
Headquarters: Cardiff, UK
Founded: 2018
Specialisation: SEO, Digital Marketing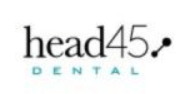 Head45 Dental
Head45 Dental is a dynamic digital agency based in the UK, specialising in SEO, PPC, Web, and Brand Design. They are passionate about helping brands maximise their online potential and achieve sustainable growth through data-driven strategies and innovative solutions.
With a focus on transparency and trust, Head45 Dental aims to break the mould of an industry that's often over-promised and under-delivered. They strive for brilliant results and excellent communication, providing clients with meaningful milestones and statistics to measure progress.
At Head45 Dental, they believe that delivering transformational growth takes expertise, creativity, and meticulous planning. They approach every project with passion, innovation, and an unwavering commitment to perfection.
Headquarters: Cardiff, UK
Founded: 2018
Specialisation: SEO, Dental PPC, & Dental Content Marketing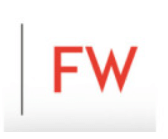 Freshwater
Founded by former BBC journalist Steve Howell over 20 years ago, this Newport-based PR company has grown into one of the UK's most renowned communications agencies. With a team of over 50 specialists who thrive on collaboration, and a diverse portfolio of over 2,000 past and current clients, many of whom have become friends, this agency has made a name for itself with its integrated service offering and enviable list of clients.
This innovative agency offers a range of services to help businesses achieve their marketing goals. With expertise in video production, they can create engaging visual content that captures the essence of your brand and tells your story in a compelling way. Their PR services help to build and protect your reputation, through strategic media relations and effective communication.
In the digital marketing arena, they offer a comprehensive range of services, including social media management, email marketing, and paid advertising. Their SEO expertise ensures that your website is optimised for search engines, helping to drive organic traffic and improve your online visibility. With a focus on creativity, innovation, and results, this agency is thriving to deliver exceptional value and outstanding service to every client.
Headquarters: Cardiff, UK
Founded: 1997
Specialisation: SEO, Digital Marketing
Ascend
Ascend is a forward-thinking digital agency that believes in pushing boundaries and breaking through limitations. With a passion for innovation and a commitment to helping clients succeed in the digital world, Ascend is dedicated to delivering exceptional results. Whether it's through SEO, PPC, social media, or web design, Ascend takes figures and pushes them forward to places that were once thought impossible. They're always learning and exploring new possibilities, believing that everyone has the potential to achieve great things. For Ascend, sometimes simple is the most effective approach, and they believe that the work should speak for itself. 
Headquarters: Cardiff, UK
Founded: 2020
Specialisation: SEO, Digital Marketing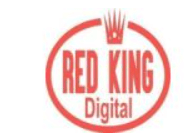 Red King Digital Marketing
Red King Digital is known for delivering outstanding value to its clients. With a market-leading track record of generating revenue for their clients, Red King is known for its expertise in creating highly engaging websites and delivering effective online marketing strategies that bring in countless new customers. The team at Red King consists of specialists who are highly experienced and passionate about what they do, ensuring that clients receive the best possible service. 
Red King never settles for second best and creates bespoke solutions that are high-quality and designed to achieve specific objectives. With a dedicated account handler and 24/7 support, Red King is committed to providing ongoing support whenever you need it.
Headquarters: Cardiff, UK
Founded: 2013
Specialisation: SEO, Digital Marketing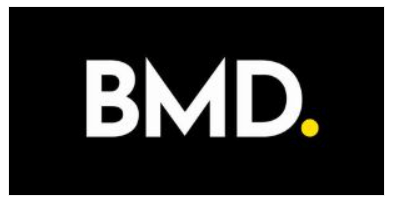 BMD Marketing
BMD Marketing is not your average digital marketing agency. With a passion for creativity and a commitment to achieving real results for clients, BMD Marketing is shaking up the industry and delivering innovative solutions to businesses worldwide.
Based in Cardiff, but serving clients from all over the world, BMD Marketing provides high-quality services and expert guidance to help clients achieve their goals. With a mission to #BeMoreDigital, BMD Marketing offers a range of services, including website design, branding, and social media setup, all designed to help clients make a lasting impression in the digital space. At BMD Marketing, providing guidance and advice is part of the service, and the team helps the clients get the most out of their investment. 
Headquarters: Cardiff, UK
Founded: 2020
Specialisation: SEO, Digital Marketing
Conclusion
In a city that's always on the move, these SEO companies in Cardiff are leading the charge towards digital excellence. With their innovative strategies and a knack for staying ahead of the curve, they have helped businesses across the city to stand out and succeed in the digital world. So if you're looking to take your business to new heights, look no further than these top SEO companies in Cardiff!
If you ask us, with a dedicated team of experienced professionals and a track record of exceptional results, NUOPTIMA is the go-to choice for businesses looking to establish a strong online presence.