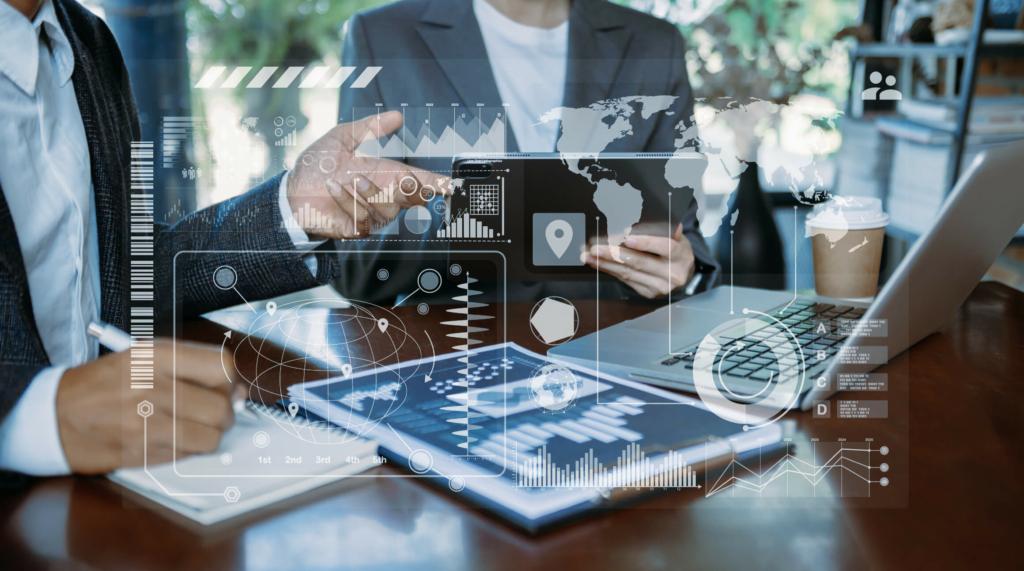 Are you a business owner in Columbus aiming for online success? With numerous search engine optimization (SEO) agencies, selecting the right one can be challenging. Luckily, we've curated a list of the top 14 SEO agencies in the region to simplify your search. These agencies have a proven track record of delivering exceptional results and employing cutting-edge strategies that give your business a competitive edge. Their expertise lies in identifying the perfect keywords, optimizing your content, and enhancing your website's technical performance. Let's hop right in!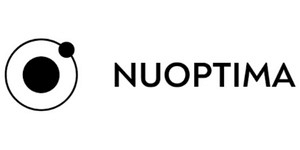 NUOPTIMA
NUOPTIMA – yes, that's us! You've found this page because we're so good at SEO we're able to promote ourselves.
A bit about us
We're an honest growth agency, and our goal is to drive qualified traffic & profit for your business. 
We don't work with everyone. In fact, we actively refuse 50% of all businesses that try to work with us. That's purely based on if we think we can make your campaign a success. We only grow as an agency if we can get you results and you refer us to your friends and family. 
Before you choose an SEO agency, reach out to our team. We'll objectively tell you what we think, and if it's good, we'll propose a fair price alongside a set of growth expectations and KPIs.
Once you start to work with us, you'll be in regular contact with our team. You'll be provided with extensive data tracking and will see us on regular calls.
Our SEO capabilities
We've worked on over 200+ SEO projects.

Our Head of SEO has 15+ years of experience, and we employ over 20 content writers.

We're a full-stack SEO agency and provide technical SEO, backlink building, and content writing services.

Costs start from $1,000 per month, depending on your requirements. 

We've worked with local service providers all the way to public companies.

We've worked across B2C and B2B, having driven brands to 7 figures in sales, and exceeded B2B SQL quotas.
Next steps
Firstly, you should visit our SEO services page

here

.

Then, you should read through some case studies

here

.

And when you're ready, send us a message or book a call

here

.
Headquarters: New York, NY
Founded: 2020
Specialization: SEO, Content Marketing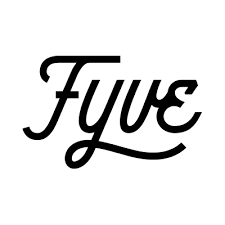 FYVE Marketing
FYVE Marketing, an agency that specializes in enhancing the online visibility of businesses, primarily focuses on on-page SEO services. Their marketing strategists are adept at configuring websites to surpass competitors in search engine rankings, thereby driving more sales. They also prioritize off-page SEO as a vital component of their SEO strategy, which includes link-building, acquisition, and mentions. With FYVE Marketing's local SEO services, businesses can secure top positions in map results for searches within their respective areas.
Headquarters: Columbus, OH
Founded: 2019
Specialization: Digital Marketing, On-Page & Off-Page SEO, Link Building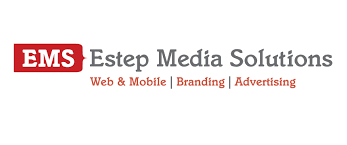 Estep Media Solutions
Estep Media Solutions offers various services, including website design, logo design, photography, videography, and written content. Their websites consistently attain first-page rankings on Google, thanks to their effective on-page SEO approach. Their team in Columbus conducts specialized research to determine the most relevant keywords for a business and employ the latest SEO practices. Estep Media Solutions remains up-to-date with the latest Google algorithm updates and features, ensuring that a client's SEO and website remain optimal. 
Headquarters: Columbus, OH
Founded: 2012
Specialization: Website Design, Logo Design, SEO, Photography, Videography, & Written Content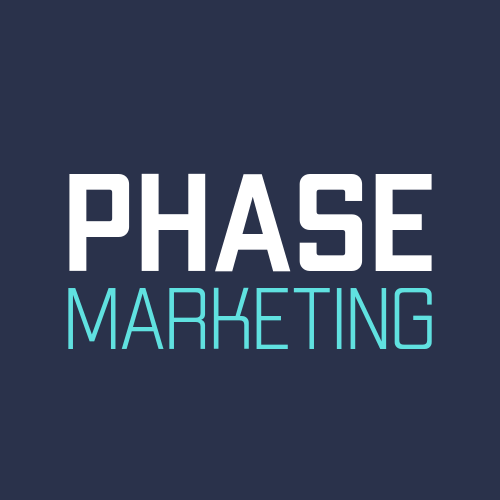 Phase Marketing
Phase Marketing caters exclusively to law firms and prioritizes high-quality SEO practices over quantity to surpass competitors in search engine rankings. Their team of legal writers produces evergreen articles exceeding 3,000 words, delivering six times the SEO value compared to standard industry blogs. This approach ensures consistent readership and positions the law firm as an authority. Additionally, Phase Marketing assists in establishing associations between the law firm's website and reputable sites already trusted by Google. They also provide review generation software to help the firm acquire five-star reviews on esteemed platforms such as Google, BBB, and Avvo.
Headquarters: Columbus, OH
Founded: 2018

Specialization: SEO, Review Generation Software, & Copywriting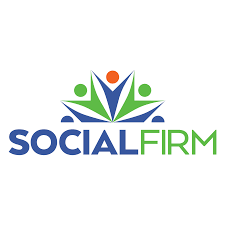 Social Firm
Social Firm focuses on maximizing brands' potential and delivers ROI-driven marketing, bespoke website design, and visually captivating graphic design services. Their experts specialize in building organic SEO, enabling their clients' brands to shine amidst competitors. Through comprehensive website analysis and adaptive, outcome-oriented SEO strategies, including local SEO, they propel organic search rankings. Social Firm's advanced yet cost-effective services synergize with clients' paid media campaigns, optimizing overall success.
Headquarters: Columbus, OH
Founded: 2010
Specialization: Digital Marketing, SEO, Website Design, & Graphic Designing 
Northpeak
Northpeak employs a unique, data-driven approach to SEO. They leverage experimentation and customer behavior insights to create a customized playbook for sustainable business growth. Specializing in tailored teams and proprietary AI tools, Northpeak unlocks organic traffic, attracting high-value customers to their client's websites. Their SEO campaigns are smartly crafted to secure top rankings for their client's sites in relevant search results, consequently generating a higher influx of customers to their business.
Headquarters: Columbus, OH
Founded: 2017
Specialization: Growth Marketing, SEO
VentraLocal
VentraLocal specializes in cost-efficient online paid advertising and excels at driving qualified leads and boosting business conversions. Recognizing that every search query holds an underlying intention, their local SEO approach ensures client websites feature relevant content tailored to these intentions. Their emphasis on discoverability acknowledges its pivotal role in achieving success, amplifying the chances of prospects finding businesses. VentraLocal's well-defined strategy caters to every stage of the buying cycle, understanding the varying information needs of individuals at different touchpoints in their decision-making process.
Headquarters: Columbus, OH
Founded: 2015
Specialization: Digital Marketing, Lead Generation, & SEO
Opanova Digital
Opanova Digital empowers beauty business owners to expand their enterprises. The agency offers data-driven strategies for e-marketing and effective web design. Their process begins with a "Digital Presence Audit," providing a detailed summary of the work required and a list of priority focus areas based on the client's current business status. The audit fee is applied to the client's initial service with them. Opanova Digital's SEO services employ strategic content creation and website development techniques to help beauty businesses achieve top rankings on prominent search engines like Google.
Headquarters: Columbus, OH
Founded: 2018
Specialization: Website Design, SEO, Digital Marketing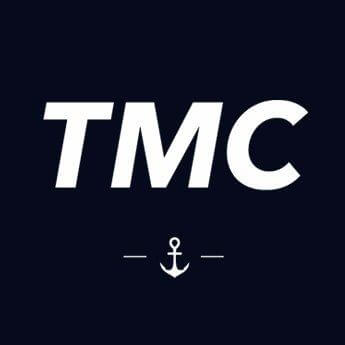 The Media Captain
The Media Captain boasts a track record of helping numerous businesses thrive and flourish since their establishment in 2010. The agency operates under two main divisions: one dedicated to web marketing and the other focused on web development and design. This unique structure positions them as a one-stop-shop for their clients, fulfilling all their online needs under one roof. Additionally, The Media Captain offers PR services, catering to businesses seeking support with press and exposure. Committed to client satisfaction, they strive to create websites that elicit pride while ensuring an optimal user experience. 
Headquarters: Columbus, OH
Founded: 2010
Specialization: Digital Marketing, Web Design, SEO, & PR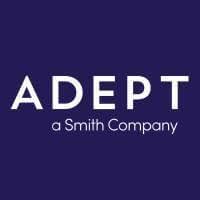 Adept Marketing
Adept Marketing is a marketing agency that is well-versed in SEO services. Their Performance+ model, developed over 12 years of industry experience, integrates strategy, creativity, and PR with a data-driven approach to foster growth and establish trust. Adept Marketing's SEO team leverages technical capabilities, advanced data analysis, strategic thinking, cross-functional collaboration, and creative execution to deliver measurable success. Their marketing professionals ensure that every consumer journey step resonates with audiences and contributes to building stronger brands.
Headquarters: Columbus, OH
Founded: 2007
Specialization: SEO, PR

Upward Digital Marketing
Upward Digital Marketing is a comprehensive online marketing agency providing strategic website design, and SEO services for local businesses striving to take their virtual brand to the next level. Focusing on creative and modern web design, they create aesthetically appealing layouts with high-resolution images and cohesive color schemes. Upward Digital Marketing's expertise extends to website maintenance, ensuring a comfortable and intuitive user experience for visitors. With in-depth SEO services, local search optimization, social media management, PPC advertising, content creation, mobile marketing, audio advertising, logo design, and email marketing, Upward Digital Marketing provides a full-fledged suite of services to boost brand visibility and drive business growth.
Headquarters: Columbus, OH
Founded: 2010
Specialization: Website Design, SEO, Digital Marketing, & Email Marketing

ForeFront Web
ForeFront Web's extensive experience extends beyond the health and medical sector to encompass heavy construction, travel & tourism, e-commerce, and non-profit industries. ForeFront Web boasts an exceptional in-house team of experts across all their service offerings, ensuring the highest quality and customization. Instead of relying on generic WordPress themes, ForeFront Web takes pride in designing and building unique websites tailored to their client's specific needs. The agency's hands-on approach extends to their PPC and SEO campaigns, which are meticulously crafted, modified, and monitored for optimal performance. They are committed to eliminating potential bottlenecks in the web design process, guaranteeing their clients a smooth and efficient journey. 
Headquarters: Columbus, OH
Founded: 2001
Specialization: Web Design, SEO, Digital Marketing

Helium SEO
Helium SEO leverages a comprehensive marketing toolbox encompassing SEO, advertising, web design, marketing campaigns, and analytics. With over a decade of experience in e-marketing, they have honed their craft and developed strategies to propel brands toward their desired outcomes. Their expertise and knowledge unlock the full potential of the business. Unlike other SEO companies focusing on creating backlinks, Helium SEO adopts a streamlined approach that maximizes the ROI, providing the business a competitive edge online.
Headquarters: Cincinnati, OH (with offices in Columbus)
Founded: 2017
Specialization: SEO, Content Creation, & Web Design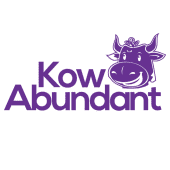 Kow Abundant
Kow Abundant offers fully managed SEO and Google Ads services to businesses. They offer cost-effective services that leverage link building on prominent listing platforms. Kow Abundant takes SEO and search engine marketing to new levels for their clients. They offer advanced analytics data and insights for managing listings, including voice integrations. Their expertise extends to providing clients with invaluable insights into competitor keyword research, enabling businesses to stay ahead of their competitors.
Headquarters: Columbus, OH 
Founded: 2017
Specialization: Google Ads, SEO, SEM, & PPC
Conclusion
Selecting an appropriate SEO agency is pivotal for achieving online success. In our compilation of top SEO companies in Columbus, you can be confident in partnering with agencies that foster the growth of your business. These well-experienced agencies offer services that yield tangible outcomes, leading your website to higher rankings in search engine results pages and drawing increased traffic. Don't settle for a subpar virtual presence. Collaborate with our recommended SEO choices to elevate your online business to new levels.