Edinburgh boasts a thriving business community with an impressive digital landscape. From small startups to large corporations, businesses in Edinburgh understand the importance of a strong online presence in today's digital age. That's why we've scoured the city to identify the top 15 SEO companies revolutionising online marketing in 2023.
These companies have repeatedly proven their ability to achieve exceptional results for clients across various industries, using innovative and effective strategies to bring the digital spotlight to their client's businesses.
This guide will look in-depth at the top 15 Edinburgh SEO agencies, highlighting their strengths, specialities, and phenomenal success stories.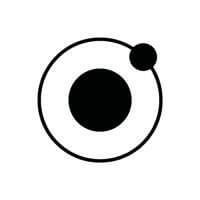 NUOPTIMA




NUOPTIMA – yes, that's us! You've found this page because we're so good at SEO we're able to promote ourselves.
A bit about us
We're an honest growth agency, and our goal is to drive qualified traffic & profit for your business. 
We don't work with everyone. In fact, we actively refuse 50% of all businesses that try to work with us. That's purely based on if we think we can make your campaign a success. We only grow as an agency if we can get you results and you refer us to your friends and family. 
Before you choose an SEO agency, reach out to our team. We'll objectively tell you what we think, and if it's good, we'll propose a fair price alongside a set of growth expectations and KPIs.
Once you start to work with us, you'll be in regular contact with our team. You'll be provided with extensive data tracking and will see us on regular calls.
Our SEO capabilities
We've worked on over 200+ SEO projects.

Our Head of SEO has 15+ years of experience, and we employ over 20 content writers.

We're a full-stack SEO agency and provide technical SEO, backlink building, and content writing services.

Costs start from $1,000 per month, depending on your requirements. 

We've worked with local service providers all the way to public companies.

We've worked across B2C and B2B, having driven brands to 7 figures in sales, and exceeded B2B SQL quotas.
Next steps
Firstly, you should visit our SEO services page

here

.

Then, you should read through some case studies

here

.

And when you're ready, send us a message or book a call

here

.
Headquarters: London, UK
Founded: 2020
Specialisation: SEO, Content Marketing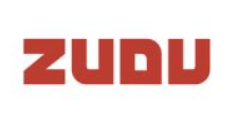 ZUDU
Introducing ZUDU, the Edinburgh-based SEO agency specialising in creating bespoke digital products to help businesses stand out in their respective markets. 
ZUDU takes a distinctive approach to each project, starting with a deep understanding of what success means for the client to create tailored solutions that drive measurable results. Unlike other agencies, ZUDU's team of experts doesn't rely on templates or rehashed designs; they build fully customised products from scratch to ensure each client's unique needs. 
With a focus on innovation and pulling off great results, ZUDU is a perfect partner for businesses looking to achieve digital success.
Headquarters: Dundee, UK (serving Edinburgh)
Founded: 2014
Specialisation: SEO, Product Design, Mobile App Development, & UI/UX Designs
Website: https://zudu.co.uk/
Phone Number:

+44 1382 690080

Email: [email protected]
Address: RIVER COURT, 5 W Victoria Dock Rd, Dundee DD1 3JT, United Kingdom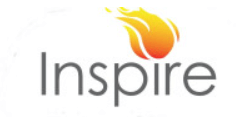 Inspire Digital
Inspire Digital is a web design and development agency based in Perth, Scotland, that's dedicated to helping businesses get online, stay online, and profit from their digital presence.
Inspire's mission is simple – to provide small, medium, and large businesses with a fantastic web presence that delivers value. With extensive experience and a skilled team of programmers, designers, digital marketers, and search engine experts, Inspire is well-equipped to handle any IT project, from comprehensive websites for multinationals like Diageo to e-commerce sites for local sole traders.
At Inspire, professional development is a top priority. The team attends seminars and conferences from industry leaders such as Google and Microsoft to ensure that clients benefit from the latest developments in technology, project management, and design.
Headquarters: Perth, UK (serving Edinburgh)
Founded: 2008
Specialisation: SEO, WordPress Website Design, & Content Marketing
Website: https://www.inspire.scot/
Phone Number: 01738 700006
Email: [email protected]
Address: Lawgrove Pl, Inspire House, Almond Studios, Inveralmond Industrial Estate, Perth, PH1 3XQ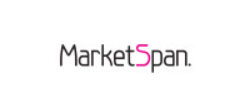 MarketSpan
MarketSpan is a leading SEO company based in Edinburgh that offers a range of comprehensive digital services to businesses of all sizes. 
With a passion for helping clients achieve their online goals, MarketSpan has a team of experts with a wealth of experience in the industry. Whether designing stunning websites or optimising online visibility, MarketSpan's services are tailored to meet each client's needs. 
With a focus on web design and development, MarketSpan creates user-friendly websites that are both functional and visually appealing. 
Additionally, MarketSpan offers expert SEO services, including keyword analysis, social media management, and online marketing. With MarketSpan as your digital partner, you can rest assured that your online presence is in capable hands, leaving you free to focus on your core business.
Headquarters: Edinburgh, UK
Founded: 2000
Specialisation: SEO, Branding, & Graphic Designing
Website: https://www.marketspan.co.uk/
Phone Number:

+44 131 625 8731

Email: [email protected]
Address: 20 Arthur St, Edinburgh EH6 5BZ, United Kingdom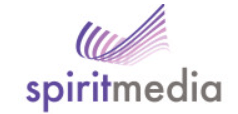 Spiritmedia
Spiritmedia's unique approach to marketing has established them as a leading agency that helps businesses challenge convention and adapt to changing priorities. 
Blending the strengths of traditional and boutique outreach, Spiritmedia offers customised solutions that achieve exceptional results. Their team members bring creativity, strategy, and analytics to each project, striking a balance between specialism and integration. 
With access to senior professionals with relevant experience and expertise, SMEs can benefit from Spiritmedia's tailored approach, designed to address smaller businesses' specific needs and challenges. 
Whether growing a startup or expanding an established enterprise, Spiritmedia is committed to helping businesses achieve their marketing goals and drive growth.
Headquarters: Edinburgh, UK
Founded: 2004
Specialisation: SEO, PPC, & Social Media Marketing
Website: https://www.spiritmediaworks.co.uk/
Email: [email protected]
Address: Waterview House, 37 The Shore, Edinburgh, EH6 6QU UK

Represent Comms
Represent Comms is a dynamic SEO agency headquartered in Edinburgh, dedicated to harnessing the power of collaboration to help clients generate awareness, recognition, and leads through an integrated PR and digital marketing approach.
Represent Comms understands the importance of working with various stakeholders, including media, influencers, and consumers, to find increasingly imaginative ways to raise clients' profiles and standing. Through creativity and curiosity, the agency identifies opportunities to help clients grow and succeed in a crowded online space.
Headquarters: Edinburgh, UK
Founded: 2000
Specialisation: SEO, Web Design, & Graphic Design
Website: https://representcomms.com/
Phone Number: 0131 526 3190
Email: [email protected]
Address: 57 Calton Road Edinburgh, Scotland, EH8 8FJ, United Kingdom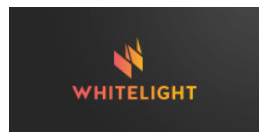 White Light Media
White Light Media is an Edinburgh-based SEO agency specialising in content marketing. What sets them apart is their dedication to creating content that resonates with their client's audience, with the ultimate goal of winning their hearts and minds. Their approach is grounded in powerful storytelling and beautiful design to create content that engages and connects with people.
For White Light Media, their work's success is measured by the quality of the content they create and the relationship they build with their clients. They strive to be an extension of their client's team, and work in the best of their interests.
Headquarters: Edinburgh, UK
Founded: 2008
Specialisation: SEO, Logo Design, & Graphic Design
Website: https://www.whitelightmedia.co.uk/
Phone Number:

+44 131 555 6494

Email: [email protected]
Address: Building, 25 Rodney Street Primate, Edinburgh EH7 4EL, United Kingdom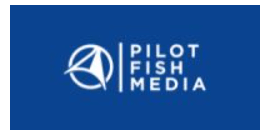 Pilot Fish Media
Pilot Fish Media is a full-service digital marketing agency specialising in influencer marketing, PPC, and paid ads. Their team of experienced professionals brings industry knowledge and specialist skills to the table, working to reach, engage, and convert customers for clients ranging from local startups to international brands.
Pilot Fish Media has a team of diverse and talented professionals. They pride themselves on having a team representing different backgrounds, experiences, and perspectives. This diversity allows them to approach challenges from multiple angles and find innovative solutions that meet their client's needs.
Headquarters: Edinburgh, UK
Founded: 2013
Specialisation: SEO, Advertising, & Digital Marketing
Website: https://www.pilotfishmedia.com/
Phone Number:

+44 131 510 8285

Email: [email protected]
Address: 40 Charlotte Square, Edinburgh EH2 4HQ, United Kingdom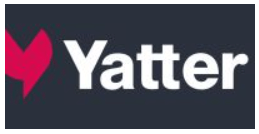 Yatter
Yatter is a digital advertising agency and their approach is based on creative insights and data-driven decision-making, ensuring that their clients get maximum results from their advertising campaigns. As a Facebook marketing agency, Yatter strives to generate leads and sales online, and they use their expertise to help their clients achieve tangible business results.
One of the most notable features of Yatter is their status as a preferred Meta Marketing Partner. This recognition is only given to a select group of companies with exceptional skills in creating and managing successful advertising campaigns on Facebook and other Meta platforms. 
Another great aspect of Yatter is their ability to manage over five million pounds in client advertising spend each year. This impressive figure reflects the trust their clients place in them to create effective advertising campaigns that generate results.
Headquarters: Edinburgh, UK
Founded: 2015
Specialisation: SEO, Inbound Marketing, & Legal Digital Marketing
Website: https://weareyatter.com/
Phone Number: 0131 605 0186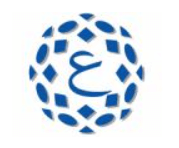 Ainn Digital
Ainn Digital is a digital marketing and SEO agency that is committed to helping small and medium-sized businesses succeed in the competitive digital landscape. They understand that having a relevant digital marketing strategy is crucial for companies to grow and improve their bottom lines. They are committed to providing the best possible digital marketing services for SMEs.
One of the most notable features of Ainn Digital is their globally remote team, which is connected by cloud technology and a passion for all things SEO. This allows them to work with clients worldwide and provide top-quality SEO services that get results. With over 20 years of combined SEO experience, the Ainn Digital team has a proven track record of achieving client results.
Headquarters: Edinburgh, UK
Founded: 2017
Specialisation: SEO, Web Design, & Graphic Design
Website: https://ainn.co.uk/
Phone Number:

+44 333 050 6850

Email: [email protected]
Address: 76 Leith Walk, Edinburgh EH6 5HB, United Kingdom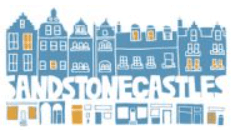 sandstonecastles marketing
sandstonecastles marketing is a brand and marketing consultancy based in Edinburgh, specialising in helping small businesses stand out. Their mission is to help their clients find the right marketing mix that provides value to their customers and drives growth.
One stand-out feature of sandstonecastles marketing is their focus on providing value to their client's customers. They believe marketing should be more than just promoting products or services; it should be about creating a meaningful connection with the target audience. By providing value to their customers, sandstonecastles marketing helps clients build trust and establish a loyal customer base.
Headquarters: Edinburgh, UK
Founded: 2010
Specialisation: SEO, Advertising, & Digital Marketing
Website: https://www.sandstonecastles.co.uk/
Address: Studio 4, Queensferry Street Studios, 10A Queensferry St, Edinburgh EH2 4PG, United Kingdom

Clear Click
Clear Click is a multi-channel marketing agency providing strategic consultancy to help clients achieve maximum growth. As an independent agency, they work with clients from diverse sectors and treat them as partners, prioritising their objectives in everything they do.
One unique aspect of Clear Click is their commitment to providing thoughtful and strategic marketing campaigns. They understand that with a well-planned and executed campaign, businesses can save time and money and achieve their goals. That's why they take a careful and strategic approach to each client's project, working closely with them to develop campaigns that deliver results.
Headquarters: Edinburgh, UK
Founded: 2020
Specialisation: SEO, PPC, & Social Media Marketing
Website: https://www.clear-click.com/
Phone Number: +44 131 380 7211
Email: [email protected]
Address: 26 Dublin Street, Edinburgh, EH3 6NN
Sunshine
Sunshine is based in Edinburgh, Glasgow, and London and has an award-winning team of specialists who are unapologetically nice and passionate about creating exceptional social media campaigns. They help brands shine by providing tailored 24/7 communications across content, advertising, and community management.
Sunshine emphasises a lot on community management. They believe engaging with their clients' audience is essential for building a loyal following. Their team creates a sense of belonging and connection beyond simple advertising or content creation by focusing on community management. This leads to more significant and long-lasting relationships with their client's audience.
Overall, Sunshine's focus on data-driven insights, community management, and delivering award-winning campaigns make them a valuable partner for brands looking to succeed on social media. Their approach ensures that their clients receive effective, targeted campaigns connecting with their audience and driving results.
Headquarters: Edinburgh, UK
Founded: 2015
Specialisation: SEO, PPC, & Product Design
Website: https://www.sunshinecommunications.co.uk/
Phone Number:

+44 131 281 1511

Email: [email protected]
Address: 86, 1B Commercial St, Leith, Edinburgh EH6 6LX, United Kingdom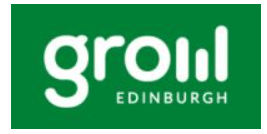 Grow Digital
Grow Digital is a digital agency that provides professional advice to businesses seeking growth. They specialise in custom-built websites that are lightning-fast and one-of-a-kind, with no pre-bought themes or templates. WordPress is their go-to content management system, and they have a proven track record of nailing successful Edinburgh web design projects using this platform.
As a digital agency, Grow Digital is distinguished by their dedication to empowering clients. They recognise that businesses may prefer to manage and update their websites, so they offer training and support to help clients use their custom-built websites effectively. Additionally, they provide a two-month warranty on all websites, ensuring that their clients have peace of mind and a safety net in case of any issues.
Headquarters: Edinburgh, UK
Founded: 2019
Specialisation: SEO, eCommerce Development, & Web Design
Website: https://webdesignedinburgh.io/
Phone Number:

+44 131 202 9009

Email: [email protected]
Address: 80 George St, Edinburgh EH2 3BU, United Kingdom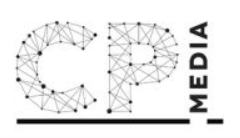 Checkpoint Media
Checkpoint Media, a social media and digital marketing company based in Edinburgh, Scotland, uniquely focuses on helping start-ups succeed. They have developed strong relationships among the start-up community and have worked with some incredibly inspiring companies and individuals to increase profits and value in sales and social assets.
Checkpoint Media stands out from other social media and digital marketing companies due to their distinct approach of leveraging quantifiable data and analytical tools from Google, Facebook, and other social platforms to develop actionable and attainable client goals. They prioritise building strong relationships between their clients and their customers while ensuring that their clients receive practical and targeted marketing campaigns.
Headquarters: Edinburgh, UK
Founded: 2016
Specialisation: SEO & Digital Marketing
Website: https://www.checkpointmedia.co/
Email: [email protected]
Address: 2 Springvalley Terrace, Morningside, Edinburgh EH10 4QD, United Kingdom
Conclusion
To sum up, Edinburgh is home to a thriving SEO industry, with a diverse range of companies offering phenomenal services and approaches to help businesses succeed. From content marketing agencies specialising in powerful storytelling to social media companies prioritising data-driven insights, there is no shortage of options for businesses looking to improve their online presence.
Whether it's through SEO, PPC, or other digital marketing channels, these top 15 SEO companies in Edinburgh are committed to achieving exceptional results for their clients. With their expertise and passion for digital marketing, they are poised to help businesses of all sizes achieve their goals and thrive in the competitive online landscape.