In today's digital world, it's not enough to just have a website; you need to make sure it's visible to your target audience. That's where search engine optimisation (SEO) comes in. SEO is the process of optimising your website to rank higher in search engine results pages (SERPs). But with so many companies in Essex, it can be overwhelming to choose the right one for your business. That's why we've done the research for you and compiled a list of the top 13 SEO agencies in Essex. Read on to learn what these agencies have got to offer.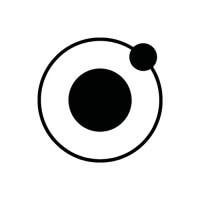 NUOPTIMA




NUOPTIMA – yes, that's us! You've found this page because we're so good at SEO we're able to promote ourselves.
A bit about us
We're an honest growth agency, and our goal is to drive qualified traffic & profit for your business. 
We don't work with everyone. In fact, we actively refuse 50% of all businesses that try to work with us. That's purely based on if we think we can make your campaign a success. We only grow as an agency if we can get you results and you refer us to your friends and family. 
Before you choose an SEO agency, reach out to our team. We'll objectively tell you what we think, and if it's good, we'll propose a fair price alongside a set of growth expectations and KPIs.
Once you start to work with us, you'll be in regular contact with our team. You'll be provided with extensive data tracking and will see us on regular calls.
Our SEO capabilities
We've worked on over 200+ SEO projects.

Our Head of SEO has 15+ years of experience, and we employ over 20 content writers.

We're a full-stack SEO agency and provide technical SEO, backlink building, and content writing services.

Costs start from $1,000 per month, depending on your requirements. 

We've worked with local service providers all the way to public companies.

We've worked across B2C and B2B, having driven brands to 7 figures in sales, and exceeded B2B SQL quotas.
Next steps
Firstly, you should visit our SEO services page

here

.

Then, you should read through some case studies

here

.

And when you're ready, send us a message or book a call

here

.
Headquarters: London, UK
Founded: 2020
Specialization: SEO, Content Marketing

Leap Digital
Leap Digital is a top-notch SEO agency in Essex that provides comprehensive web design, SEO, and PPC services. Their team offers local SEO services that aim to maximise a website's keyword rankings and make them rank naturally. They use organic and white hat SEO techniques to continually improve those rankings for both the short and long term. Leap Digital's professionals use the latest systems and software to drive traffic to the client's website, generate quality leads, and convert them into loyal customers. 
Headquarters:

Essex, UK

Founded:

2019

Specialisation:

Web Design, SEO,  PPC

Website: https://leapdigital.online/
Phone Number:

+44 1277 505650

Email: [email protected]
Address: The Capricorn Centre, 4, Cranes Farm Rd, Basildon SS14 3JJ, United Kingdom

Sierra Six Media
Unlike other SEO agencies that focus solely on driving traffic to a website, Sierra Six Media takes a more comprehensive approach by setting up conversion tracking, attribution modelling and path analysis in the first week of any campaign or project. With a young and determined team, Sierra Six Media is dedicated to delivering expert solutions that help businesses succeed online. The agency pays great attention to detail, using AI to set performance formulas and keep their standards meticulously high. This approach enables the team to make real changes to a client's online acquisition model and deliver cutting-edge SEO campaigns that generate great outcomes.
Headquarters:

Essex, UK

Founded:

2017

Specialisation:

SEO, Digital Consultation, & Web Design

Website: https://www.sierrasixmedia.co.uk/
Phone Number:

+44 1245 791223

Email: [email protected]
Address: 140 High St, Billericay CM12 9DF, United Kingdom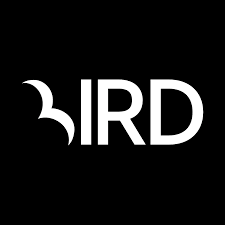 Bird Marketing
Bird Marketing is a forward-thinking digital agency driven by a set of core operating philosophies that sets them apart in the industry. With a strong focus on delivering the goods and maximising ROI, they prioritise their clients' success above all else. Bird Marketing takes pride in their efficiency, offering valuable solutions without compromising on quality. They also maintain a conscious approach, incorporating green servers, paperless offices, and a commitment to sustainability. With their expertise in bold digital designs, innovative development, and unique SEO techniques, Bird Marketing has earned recognition and offers a comprehensive range of services, including digital marketing, web development, and creative branding.
Headquarters:

Essex, UK

Founded:

2010

Specialisation:

Digital Marketing, Brand Marketing, & Web Development

Website: https://bird.co.uk/
Phone Number:

+44 1277 286565

Email: [email protected]
Address: 1st Floor, Mayflower House, 128a High St, Billericay CM12 9XE, United Kingdom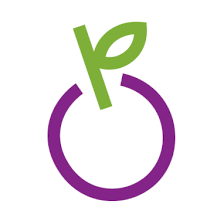 VerriBerri
Since 2009, VerriBerri has been a standout UK marketing agency helping many brands climb to the top of their fields. Based in Maldon, Essex, the friendly and adaptable team knows their way around social media, public relations, graphic design, and organic SEO. They're great at planning paid ads and making the most of influencer marketing. VerriBerri's team loves to work together with clients, coming up with fresh ideas that really hit the mark. With a reach that extends across the globe, they give their clients a big advantage, making them a leading name in the marketing world.
Headquarters:

Essex, UK

Founded:

2009

Specialisation:

Branding, Influencer Marketing, SEO, Creative Design

Website: https://verriberri.co.uk/
Phone Number:

+44 1376 386850

Email: [email protected]
Address: First Floor, East Suite, Fullbridge Mill, Maldon CM9 4LE, United Kingdom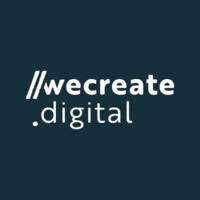 We Create Digital
We Create Digital is a web design agency that specialises in developing bespoke websites and digital products to empower businesses. Unlike using pre-built themes that lack flexibility and fail to cater to specific business needs, We Create Digital believes in crafting custom-made websites. By utilising the web as a problem-solving tool, they create website frameworks that align perfectly with the client's business. Additionally, We Create Digital focuses on creating more sustainable websites, reducing carbon impact while delivering excellent results. With a comprehensive range of services, including web accessibility, UX, email marketing, WordPress websites, web design, SEO, and more, they are well-equipped to support businesses at every stage of their digital journey.
Headquarters:

Essex, UK

Founded:

2011

Specialisation:

Web Design, Web Development, & SEO

Website: https://wecreate.digital/
Phone Number:

+44 1376 563402

Email: [email protected]
Address: THE OLD CHAPEL, 33 Church St, Coggeshall, Colchester CO6 1TX, United Kingdom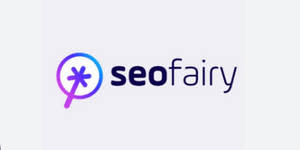 The SEO Fairy
The SEO Fairy is a leading e-commerce SEO agency that provides UX-focused SEO services to help businesses improve their online presence and drive sales. The agency's primary goal is to move businesses in the direction their target customers want them to be in, which involves making pages that customers enjoy, improving checkout processes, product pages, and even the words used in the menu. As e-commerce SEO specialists, The SEO Fairy offers the full suite of SEO skills in-house for businesses of all sizes, from small local companies to enterprise-level online stores. The agency provides these services on a one-off basis or as part of ongoing retained plans, and they're flexible in helping businesses work within their budget.
Headquarters:

Essex, UK

Founded:

2013

Specialisation:

E-Commerce, SEO, & UI/UX Design

Website: https://seofairy.co.uk/
Phone Number:

+44 1702 680190

Email: [email protected]
Address: 700 London Rd, Westcliff-on-Sea, Southend-on-Sea, Westcliff-on-Sea SS0 9HQ, United Kingdom
Eseyo
Eseyo, based in Brentwood, Essex, has been a trusted name in WordPress web design since 2007. Renowned for building aesthetically pleasing, user-friendly and SEO-optimised websites, they're committed to improving conversion rates. Their digital marketing strategies are carefully crafted to align with client goals, while their robust e-commerce solutions facilitate effective online sales. Also notable are their personalised email marketing campaigns, designed to strengthen customer relationships. What sets Eseyo apart is their client-centric approach, involving clients in every step of the process, from inception to launch, and even in ongoing support.
Headquarters:

Essex, UK

Founded:

2007

Specialisation:

Website Design, SEO

Website: https://www.eseyo.com/
Phone Number:

+44 1277 849443

Email: [email protected]
Address: suite 4, 15A Shenfield Rd, Brentwood CM15 8AH, United Kingdom

Silkstream
Silkstream offers a range of services that include web development, cyber, and online marketing solutions. The agency's reputation is built on their honesty and ability to exceed clients' expectations. With over a decade of experience in search marketing, Silkstream's in-house digital marketing team is certified by Google and knowledgeable in the art and science of Google Ads, Analytics, and SEO. The agency's approach is not to compete against do-it-yourself website packages or overseas salesmen claiming to optimise websites for a few pounds. Instead, Silkstream prides itself on being a highly skilled and experienced company that has built a solid standing in the industry.
Headquarters:

Essex, UK

Founded:

2003

Specialisation:

Web Development, Cyber Security

Website: https://www.silkstream.net/
Phone Number: 01702 886722
Email: [email protected]

Footprint Digital
Footprint Digital provides specialist data-driven marketing services that include SEO, PPC, CRO, content marketing, and their unique "Digital Carbon Footprint Audit", which is a comprehensive analysis of over 260 ranking factors that range from website accessibility and indexation to content optimisation, page speed, and website security. The audit ensures that clients have a clear understanding of their online presence and is used to develop a marketing strategy that will drive growth.
Headquarters:

London, UK (serving Essex)

Founded:

2011

Specialisation:

Conversion Rate Optimisation, Website Copywriting, & Site Build Support

Website: https://www.footprintdigital.co.uk/
Phone Number:

+44 1206 899517

Email: [email protected]
Address: 1-3 Head St, Colchester CO1 1NX, United Kingdom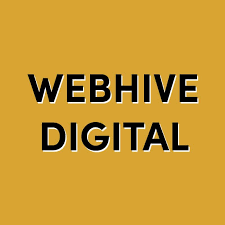 Webhive Digital
Webhive Digital takes website design to the next level while ensuring high rankings on Google. What sets them apart is their goal-oriented approach, crafting strategies that align with specific objectives. Their target-driven reporting provides meaningful insights that make sense and allow for informed decision-making. With Webhive Digital, clients experience both short-term and long-term victories in Google rankings, leading to increased local or international traffic to their websites. Furthermore, their expertise generates warm leads directly to their clients' website, bringing valuable prospects closer to conversion.
Headquarters:

Essex, UK

Founded:

2020

Specialisation:

SEO, Web Design

Website: https://webhivedigital.com/
Phone Number:

+44 7368 100244

Address: Queenborough Grove, 7 Queenborough Ln, Great Notley, Braintree CM77 7GR, United Kingdom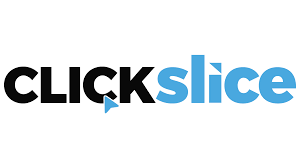 ClickSlice
ClickSlice follows proven processes to ensure that clients dominate local search results, regardless of their size or industry sector. The agency's SEO services generate returns for clients' businesses, ensuring better conversions in just 90 days. ClickSlice's straightforward optimisation process covers all bases, from researching clients' markets and analysing other websites in their niche to tweaking and optimising their website to ensure it meets search engine guidelines and can be crawled quickly and easily. The agency's off-page SEO campaign includes a comprehensive link-building strategy to increase clients' website authority. ClickSlice provides a detailed analysis of clients' websites and shows them where they're going wrong and what they can do to correct it, with no strings attached. 
Headquarters:

London, UK (serving Essex)

Founded:

2016

Specialisation:

SEO

Website: https://www.clickslice.co.uk/
Phone Number: 020 3287 3638
Email: [email protected]

MR SEO
MR SEO is a leading digital marketing agency in Essex & London that specialises in SEO, PPC, paid social, CRO, website design, social media, digital PR, and video production. Their team of expert consultants craft cost-efficient PPC campaigns to generate important leads within clients' marketing budgets. They also excel in paid social, creating engaging content to increase brand following and drive top-of-the-funnel conversions. MR SEO's commitment to ROI-driven results has earned them a satisfied client base across various industries, with a track record of success in car finance dealerships, art galleries, and more.
Headquarters:

Essex, UK

Founded:

2019

Specialisation:

SEO, Web Development, Paid Social, & Digital PR

Website: https://www.mr-seo.co.uk/
Phone Number:

+44 20 3411 4789

Email: [email protected]
Address: North House, St Edwards Way, Romford RM1 3AE, United Kingdom
Final Words
Ultimately, your mission is straightforward yet powerful: to reshape your digital imprint and amplify visibility. Among the multitude of SEO firms in Essex, each one holds its unique allure, promising distinctive paths towards digital glory. With this newfound insight, you're set to navigate the vibrant SEO ecosystem of Essex. Remember, your chosen partner will play a pivotal role in your journey to online prominence. The dawn of your business's promising future is merely a click away. Ready yourself for an invigorating digital journey. The adventure begins now.