Most firms face the challenge of standing out and reaching their target audience in a landscape brimming with fierce competition. Picture investing endless effort into your company, only to find yourself buried in the depths of search engine results. Your potential customers remain oblivious to your existence, leaving you frustrated and missing out on crucial opportunities. The burning question is: How can you break free from obscurity and ensure your business shines?
Enter Georgia's elite search engine optimization (SEO) companies with unrivaled knowledge and a proven track record of driving businesses forward. With their innovative SEO strategies, these experts boost internet visibility, attract organic traffic, and convert visitors into loyal customers. Whether you're a local company or an eCommerce giant, these powerhouses tailor their solutions to your unique needs.
So let us present a curated selection of Georgia's most reputable and results-driven SEO companies. Each entry offers a distinct approach, covering keyword research, on-page optimization, link building, and more. This list presents the arsenal you need to transform your presence and skyrocket your business. Are you ready to revolutionize your online destiny?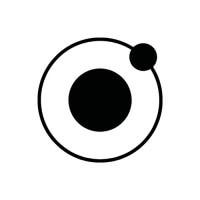 NUOPTIMA




NUOPTIMA – yes, that's us! You've found this page because we're so good at SEO we're able to promote ourselves.
A bit about us
We're an honest growth agency, and our goal is to drive qualified traffic & profit for your business. 
We don't work with everyone. In fact, we actively refuse 50% of all businesses that try to work with us. That's purely based on if we think we can make your campaign a success. We only grow as an agency if we can get you results and you refer us to your friends and family. 
Before you choose an SEO agency, reach out to our team. We'll objectively tell you what we think, and if it's good, we'll propose a fair price alongside a set of growth expectations and KPIs.
Once you start to work with us, you'll be in regular contact with our team. You'll be provided with extensive data tracking and will see us on regular calls.
Our SEO capabilities
We've worked on over 200+ SEO projects.

Our Head of SEO has 15+ years of experience, and we employ over 20 content writers.

We're a full-stack SEO agency and provide technical SEO, backlink building, and content writing services.

Costs start from $1,000 per month, depending on your requirements. 

We've worked with local service providers all the way to public companies.

We've worked across B2C and B2B, having driven brands to 7 figures in sales, and exceeded B2B SQL quotas.
Next steps
Firstly, you should visit our SEO services page

here

.

Then, you should read through some case studies

here

.

And when you're ready, send us a message or book a call

here

.
Headquarters: New York, NY
Founded: 2020
Specialization: Full-Stack SEO Agency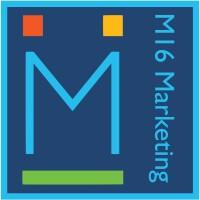 M16 Marketing
Based in Atlanta, M16 Marketing excels in web design, online promotion, and related services. They have received numerous awards and served over 700 clients since their establishment in 2013. M16 is a certified Google partner with an A+ BBB rating. In 2020, they expanded operations to six additional cities, including Houston, Miami, Chicago, New York, Washington DC, and Los Angeles. M16 is renowned for delivering exceptional technical, creative, and business expertise. Their collaboration consistently yields remarkable results, with companies experiencing average conversion rate increases of over 250%.
Headquarters:

Atlanta, GA

Founded:

2013

Specialization:

Online Promotions

Website: https://m16marketing.com/
Phone Number:

+1 404-407-5500

Address: 3100 Interstate N Cir SE Suite 200, Atlanta, GA 30339, United States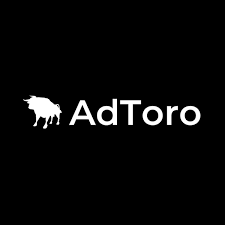 AdToro
AdToro offers services to B2B and B2C organizations. Their comprehensive range of services includes search engine advertising, social media advertising, Amazon advertising, emails, programmatic/native advertising, brand strategy, OOH Advertising, SEO, and more. AdToro's mission is to create impactful campaigns and strategies that drive their customers'  initiatives while setting industry-leading best practices. Unlike specialized agencies, AdToro has collaborated with over 300 organizations in diverse industries such as eCommerce, real estate, law, retail, food and beverage, hospitality, and more. They take pride in their satisfied clients who have left positive reviews for their work.
Headquarters:

Atlanta, GA

Founded:

2017

Specialization: B2B and B2C
Website: https://www.adtoroagency.com/
Phone Number:

+1

404-666-2184
Email: [email protected]
Address: 1440 Dutch Valley Pl NE, Suite 725, Atlanta, Georgia 30324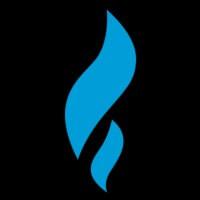 LYFE Marketing
LYFE Marketing stands out as an agency that prioritizes the growth of small firms. Founded in 2011, their mission is to address the underserved needs of small businesses in the market. Unlike agencies catering to large corporations, LYFE focuses on providing cost-effective solutions for smaller brands. With a track record of success, they have turned modest social media investments into impressive returns and transformed obscure companies into ones generating over $100,000 in new sales. Their in-house staff of experts ensures direct control and efficient communication with customers, avoiding the need for outsourcing. LYFE's self-demonstrated success is reflected in its own substantial growth through digital marketing strategies. Offering a flexible three-month contract, they reduce the risk for small businesses while delivering high-quality services at competitive prices.
Headquarters:

Atlanta, GA

Founded:

2011

Specialization: Growth
Website: https://www.lyfemarketing.com/
Phone Number:

+1 404-596-7925

Address: 925B Peachtree St NE Suite #715, Atlanta, GA 30309, United States
TheCommerceShop
Established in 2009, TheCommerceShop stands out by offering a comprehensive blend of eCommerce marketing and development services. Their strategic thinking, creative abilities, and technological expertise cater to leading retailers and brands, ensuring their success. Specializing in eCommerce and development, TheCommerceShop's team has created the acclaimed TargetBay eCommerce platform, serving over 500 customers with annual growth exceeding 100%. Their primary focus is to increase customers' monthly revenue, making them a trusted full-service agency proficient in platforms like Amazon, Magento, BigCommerce, Shopify, Demandware, WooCommerce, and SAP Hybris Commerce. With certified eCommerce developers and marketing experts, they provide a range of services, including SEO, pay-per-click (PPC), Amazon marketing services, conversion rate optimization (CRO), and search engine marketing (SEM). TheCommerceShop's unwavering dedication to customer growth and its deep understanding of the eCommerce industry make them an invaluable partner for firms aiming to thrive in the online marketplace.
Headquarters:

Atlanta, GA

Founded:

2009

Specialization: eCommerce
Website: https://www.thecommerceshop.com/
Phone Number:

+1 678-648-1835

Email: [email protected]
Address: 7000 Central Pkwy # 220, Atlanta, GA 30328, United States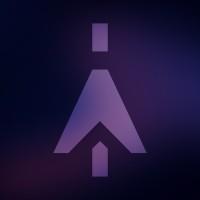 Trajectory Web Design
Trajectory Web Design is a renowned company specializing in creating stunning and high-performing websites. With staff that have industry experience going back to 1996, they offer a streamlined process, open communication, and dedicated experts. Their custom designs, hand-crafted coding, and adherence to SEO best practices result in fast, secure, and visually appealing websites. Trajectory prioritizes long-term partnerships, providing lifetime support and training for clients' future. They emphasize transparent pricing, sticking to the initially provided cost. With a clear timeline, they keep projects on track and maintain close communication throughout. Dedicated content writers ensure compelling website content. Their websites are built on user-friendly content management systems (CMS), enabling customers to easily update and manage their sites. Trajectory combines expertise, responsiveness, and strategic approaches to deliver exceptional web design projects.
Headquarters:

Atlanta, GA

Founded:

2005

Specialization: Web Design
Website: https://www.trajectorywebdesign.com/
Phone Number:

+1 404-594-2298

Email: [email protected]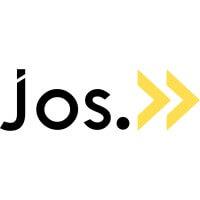 Joseph Studios
Based in Atlanta, Joseph Studios is a marketing intelligence agency with a unique background in the community. Their knowledge goes beyond what's traditional, focusing on relationship building and genuine customer engagement to bolster brand loyalty. Specializing in internet strategy, content promotion, social media, public relations, SEO, and emails, Joseph Studios takes a holistic approach by integrating multiple content development channels. This enables them to provide actionable market intelligence that drives growth in web communities and brands. Their community-building services shape customers' perspectives and position clients at the forefront, ensuring favorable outcomes. With a strong emphasis on meaningful connections, Joseph Studios thrives on working with companies that value authentic customer engagement. Joseph Studios stands out as a leading digital marketing and PR agency through its innovative tactics and measurable results.
Headquarters:

Atlanta, GA

Founded:

2016

Specialization: Marketing Intelligence
Website: https://www.josephstudios.net/
Phone Number:

+1 800-663-0126

Address: 3350 Riverwood Pkwy #1900, Atlanta, GA 30339, United States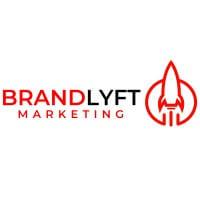 BrandLyft
BrandLyft is a dynamic team of marketers, designers, developers, and business growth specialists. They go beyond the typical agency role, serving as your marketing department and trusted partners. With a mission to connect brands and entrepreneurs with their customers, BrandLyft implements effective business strategies to enhance the customer experience. Their engagement philosophy focuses on training your own department, advising your leadership team, and embodying their "Hustle & Heart" approach. Their ultimate goal is to support 1,000 small businesses globally. BrandLyft offers three ways to engage: consulting and training for strategic guidance and personalized coaching, managing campaigns for ambitious goals with comprehensive expertise, and retainers for sustained growth through brand-inspired content strategies and adaptable support. 
Headquarters:

Cartersville, GA

Founded:

2014

Specialization: Digital Marketing
Website: https://brandlyft.io/
Phone Number:

+1 770-285-5521

Email: [email protected]
Address: 4 S Tennessee St #112, Cartersville, GA 30120, United States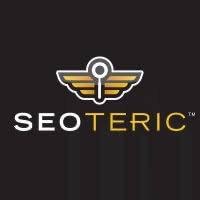 SEOteric
Founded in 2009, SEOteric is a media agency that has evolved from its roots as an SEO firm. With a team of experienced professionals in graphics, code development, SEO, systems engineering, and software development, SEOteric offers comprehensive services to businesses. Their specialties include branding, custom technology solutions, eCommerce, hosting, security, and PPC. By providing a full-service solution, SEOteric aims to deliver effective strategies that engage customers and drive conversions. They prioritize attention and care, leveraging internal customer dashboards to track improvements, leads, and important metrics. With industry-leading reporting and advanced analytics, customers gain insights into their SEO performance. SEOteric's commitment to client success is reflected in its flexible month-to-month agreements and high retention rate. They employ BaseCamp for streamlined project management and take pride in their specialized staff, who can adapt and grow with clients' evolving needs.
Headquarters:

Watkinsville, GA

Founded:

2008

Specialization: SEO
Website: https://www.seoteric.com/
Phone Number:

+1 678-726-2035

Email: [email protected]
Address: 3651 Mars Hill Rd STE 100, Watkinsville, GA 30677, United States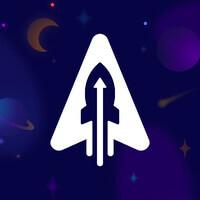 Double Up Digital
As a full-service company, Double Up Digital specializes in web design, development, SEO, Google AdWords, Bing Ads, social media promotion, and analytics. They prioritize building long-term client relationships and focus on driving quality website traffic that generates revenue. Transparency is central to their approach, ensuring customers understand where their money is spent and the effectiveness of each channel's return on investment. They are selective about the firms they work with and offer free website evaluations to determine compatibility. Double Up stands out through its passionate team, commitment to excellence, and creative and technical expertise. They value communication and teamwork and bring diverse backgrounds to their work. Their goal is to deliver successful outcomes, reflecting their dedication to clients achieving their goals. With a reputation for exceptional service, Double Up is a trusted choice for comprehensive solutions.
Headquarters:

Dunwoody, GA

Founded:

2016

Specialization:

Full Service Digital Markerting

Website: https://doubleup.digital/
Phone Number:

+1 404-902-7827

Email: [email protected]
Address: 3340 Peachtree Rd NE suite 1010, Atlanta, GA 30326, United States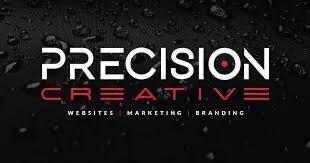 Precision Creative
Precision Creative is a leading web development and branding firm based in Atlanta. Their comprehensive services include website design, development, hosting, and maintenance, along with marketing solutions like social media management, advertising campaigns, SEO, graphic design, and branding. Precision Creative customizes solutions for each client's needs, focusing on efficiency, understanding, and tangible results. Their staff in Atlanta provides exceptional service to customers locally and nationally. Renowned for its ability to help businesses grow, Precision Creative is a trusted partner for companies seeking to elevate their brand.
Headquarters:

Atlanta, GA

Founded:

2016

Specialization: Branding
Website: https://precisioncreative.com/
Phone Number:

+1 404-939-7487

Address: 1770 The Exchange SE Suite 275, Atlanta, GA 30339, United States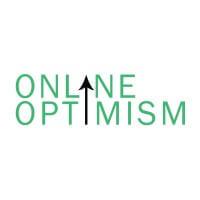 Online Optimism
Online Optimism is a leading creative agency, that brings innovative solutions to age-old advertising challenges. With offices in Atlanta, New Orleans, and Washington, DC, they deliver exceptional results for clients' campaigns. Their data-driven approach, research, industry expertise, and client insights produce enduring outcomes. By analyzing data, market trends, and consumer behavior, Online Optimism crafts tailored strategies for maximum impact. Their comprehensive services, from SEO to content creation, equip businesses to thrive. Committed to staying ahead of the curve, Online Optimism offers the latest techniques and innovations. With an unwavering dedication to excellence, they empower companies to achieve their goals and succeed long-term.
Headquarters:

Atlanta, GA

Founded:

2012

Specialization: Digital Marketing
Website: https://www.onlineoptimism.com/
Phone Number:

866.477.2372

Email: [email protected]
Address: 517 Soraparu St, Suite L2, New Orleans, LA 70130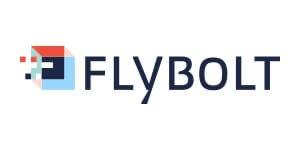 Flybolt Digital Marketing
Flybolt Digital Marketing empowers businesses with comprehensive digital marketing services. Their offerings include PPC management, WordPress development, and strategic consultation, enabling firms to engineer success. Whether you want them to take charge of your promotional operations or collaborate with your existing team, Flybolt will help pilot a course for accelerated growth. The company goes beyond normal limits, helping small businesses and teams achieve remarkable results. Witnessing customers surpass their expectations, utilizing their resources efficiently, and experiencing the rewards of a well-executed strategy drives Flybolt's success. Their focus is on building meaningful relationships and supporting the people and companies they work with. Flybolt offers a full range of services, including Google Ads PPC management, SEO, WordPress optimization, and both operations and strategy. With Flybolt, you gain the tools and expertise to propel your company forward.
Headquarters:

Atlanta, GA

Founded:

2018

Specialization: Digital Marketing
Website: https://flybolt.com/
Phone Number:

+1 404-418-8000

Email: [email protected]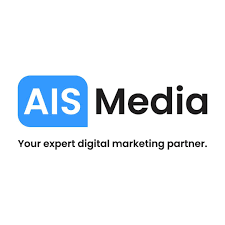 AIS Media
With nearly 80 prestigious awards in the past decade, AIS Media excels in blending AI-empowered technologies with real-life experience from hundreds of clients and thousands of campaigns. They consistently deliver measurable return on investment (ROI) and success, catering to companies of all sizes, from start-ups to Fortune 500 corporations. AIS Media's award-winning team of experts offers their knowledge to elevate businesses and brands. They take a personal approach, ensuring that each digital strategy produces tangible business results. AIS Media's achievements have earned them recognition as a top agency by Clutch.co and UpCity. The company has received notable accolades from organizations such as W3, Communicator, Davey, and Horizon.
Headquarters:

Atlanta, GA

Founded:

1998

Specialization:

AI Technologies

Website: https://aismedia.com/
Phone Number:

+1 404-751-1043

Email: [email protected]
Address: 3340 Peachtree Rd NE Suite 2500, Atlanta, GA 30326, United States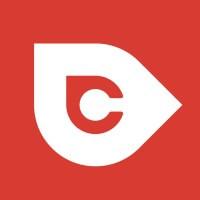 Cardinal Digital Marketing
Cardinal Digital Marketing is a leading provider of patient-centric performance marketing strategies for high-growth healthcare groups. Trusted by prominent healthcare leaders like LifeStance Health, VitalSkin Dermatology, and SmileDoctors, Cardinal delivers customized patient acquisition solutions that enhance brand recognition, boost conversions, and fuel growth. As a Google Premier Partner, Best Places to Work, and an Inc. 5000 Agency, their team of experts leverages the latest insights, technology, and real-time analytics to deliver a substantial return on investment. Cardinal specializes in performance marketing tailored to specific goals, increasing patient volume and driving revenue. With a results-obsessed approach, they have scaled from a two-person SEO company to a 60+ person healthcare performance agency. Committed to supporting multi-location healthcare organizations, Cardinal wholeheartedly believes in the power of high-quality healthcare, giving its all to help clients achieve real business growth.
Headquarters:

Chamblee, GA

Founded:

2009

Specialization: Digital Marketing
Website: https://www.cardinaldigitalmarketing.com/
Phone Number:

+1 404-585-2096

Address: 5342 Peachtree Rd Suite A, Atlanta, GA 30341, United States
Conclusion
Well folks, we've gone through the ins and outs of 15 SEO agencies in Georgia that can be your ladder to online visibility. When it's time to put your brand in the spotlight, knowing who's got your back makes all the difference. Remember, an effective SEO strategy is like a well-oiled machine, propelling your online presence to its true potential. So whether you're a small business or a booming enterprise, it's never too late to jump on the SEO train and start navigating the boundless terrain of the internet like a pro.