Welcome to our guide on the top 15 SEO agencies in Hawaii! In this list, we have curated the most reputable companies that excel in boosting internet visibility and driving targeted traffic. From Honolulu to Kapolei, they deeply understand Hawaii's market dynamics. Our selection process considered factors such as experience, client testimonials, and industry recognition. These top-tier firms provide tailored offerings to suit specific needs. Whether you're local or from further afield, their skills in search engine algorithms and industry trends can help you establish a strong online presence. Join us as we explore the experts who can drive your business to new heights in paradise.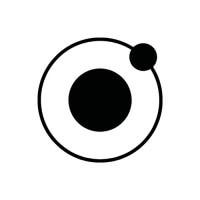 NUOPTIMA
NUOPTIMA – yes, that's us! You've found this page because we're so good at SEO we're able to promote ourselves.
A bit about us
We're an honest growth agency, and our goal is to drive qualified traffic & profit for your business. 
We don't work with everyone. In fact, we actively refuse 50% of all businesses that try to work with us. That's purely based on if we think we can make your campaign a success. We only grow as an agency if we can get you results and you refer us to your friends and family. 
Before you choose an SEO agency, reach out to our team. We'll objectively tell you what we think, and if it's good, we'll propose a fair price alongside a set of growth expectations and KPIs.
Once you start to work with us, you'll be in regular contact with our team. You'll be provided with extensive data tracking and will see us on regular calls.
Our SEO capabilities
We've worked on over 200+ SEO projects.

Our Head of SEO has 15+ years of experience, and we employ over 20 content writers.

We're a full-stack SEO agency and provide technical SEO, backlink building, and content writing services.

Costs start from $1,000 per month, depending on your requirements. 

We've worked with local service providers all the way to public companies.

We've worked across B2C and B2B, having driven brands to 7 figures in sales, and exceeded B2B SQL quotas.
Next steps
Firstly, you should visit our SEO services page

here

.

Then, you should read through some case studies

here

.

And when you're ready, send us a message or book a call

here

.
Headquarters Location: 

New York, NY

Founded: 2020
Specialization: Full-Stack SEO Agency

Game Changer Marketing Solutions (GCMS)
Game Changer Marketing Solutions (GCMS) has years of experience working with businesses nationwide. It focuses on boosting revenue, building brand awareness, and adopting modern strategies for a prosperous future. The company serves Connecticut, San Francisco, Florida, Chicago, San Diego, Phoenix, and Hawaii. Their diverse clientele includes swimsuit brands, hospitality, cosmetic lines, real estate agencies, medical offices, clothing lines, makeup artistry, fitness supplements, workout gear, wineries, and more. In particular, GCMS specializes in online advertising and SEO. What sets them apart from competitors with decades of experience is their cost-effective and innovative approach, eliminating traditional advertising methods such as radio, TV, billboards, and newspapers. Instead, GCMS efficiently reaches potential customers by precisely targeting the desired audience, ensuring optimal results.
Headquarters:

Kapolei, HI

Founded:

2019

Specialization:

Advertising

Website: https://gamechangermarketingsolutions.com/
Address: 50 S Beretania St. ste c 112, Honolulu, HI 96813, United States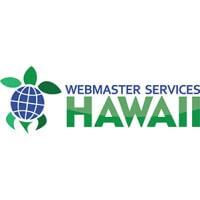 Webmaster Services Hawaii
Webmaster Services Hawaii specializes in powerful solutions that saves firms time and money. Their responsive websites adapt to all devices, ensuring a seamless user experience (UX). The company has a track record of launching local SEO programs, resulting in revenue increases exceeding 300% in major categories. They have strategies to make breakthroughs with high-traffic terms or more focused alternatives. Websites built by Webmaster Services Hawaii attract and convert leads and provide robust back-end functionality for internet payments, accounting management, and client communication. Beyond the launch of your website, Webmaster Services Hawaii serves as customers' personal and comprehensive web controller, ensuring security, regular updates, and responsiveness for your evolving business.
Headquarters:

Honolulu, HI

Founded:

1999

Specialization:

Web Design

Website: https://www.webmasterserviceshawaii.com/
Phone Number:

+1 808-330-5506

Email: [email protected]
Address: 350 Ward Ave #262, Honolulu, HI 96814, United States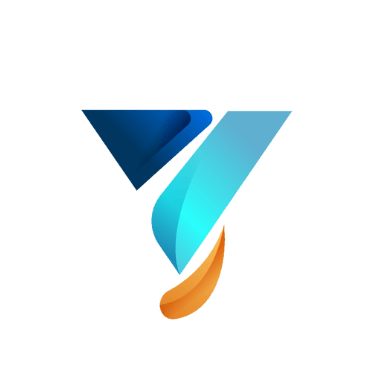 YDBS Digital Marketing Agency
With over 15 years of combined experience, YDBS Digital Marketing Agency offers effective advertising and SEO to propel online firms towards their goals. By listening to clients' objectives, YDBS creates tailored service packages and seeks to achieve predefined goals through proven and tested strategies. The agency values integrity, excellence, and proactive communication, fostering trust and delivering exceptional work. While a new company, YDBS comprises seasoned professionals and experts. In addition to serving the public, the firm aims to inspire and train aspiring youth in SEO and marketing, sharing knowledge and building a stronger future for the industry.
Headquarters:

Ewa Beach, HI

Founded:

2021

Specialization:

SEO

Website: https://ydbsdigitalmarketingagency.com/
Phone Number:

+1 (808) 321-3568

Email: [email protected]
Address: 91-536 Koihala Pl, Ewa Beach, HI 96706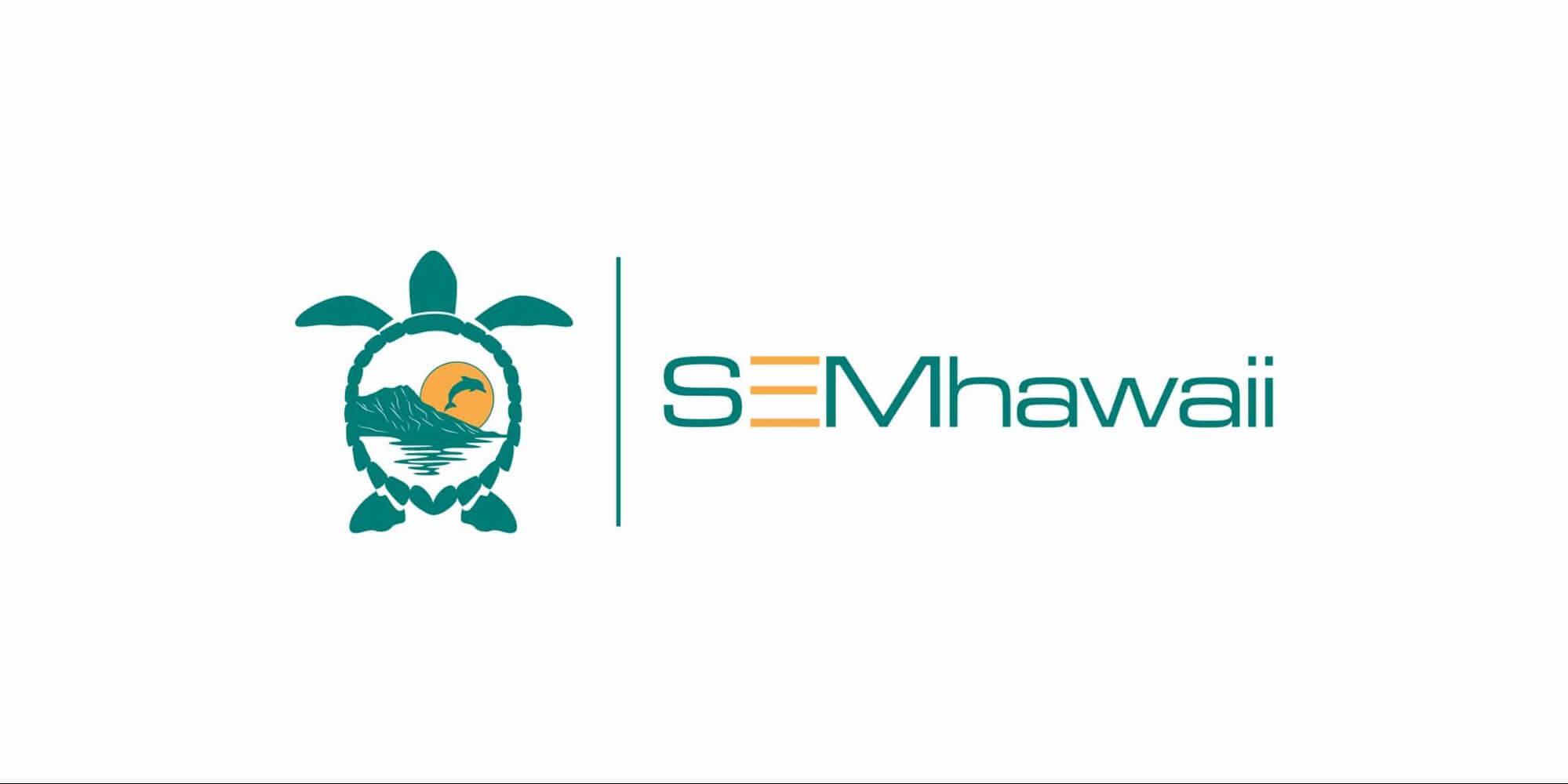 SEMhawaii
SEMhawaii empowers business marketers, providing them with the tools and services to excel. With over 80,000 marketers already benefiting from their offerings, the company simplifies local success by enhancing rankings, increasing web visibility, building citations, fostering a stellar online reputation, and supporting agency growth. Expertise is a key pillar of SEMhawaii. Their dedicated team of SEO experts remains at the forefront of the ever-changing local landscape, ensuring customers maintain a competitive edge. With a global workforce of 150 professionals across four countries, SEMhawaii develops top quality products and offers insightful research, providing quality work for agencies and brands seeking a competitive advantage.
Headquarters:

Honolulu, HI

Founded:

2020

Specialization:

Local SEO

Website: https://semhawaii.com/
Email: [email protected]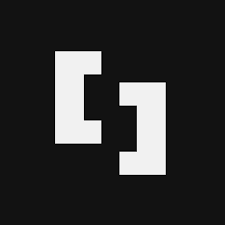 DEZCOOL
Specializing in UX and SEO, DEZCOOL aims to drive revenue growth for local firms. Their skilled team excels in crafting websites that surpass the competition, tailored to each company's unique needs. They emphasize the importance of SEO for substantial business growth, offering customized plans to attract more visitors. Their mission revolves around enhancing internet reputation through personalized strategies, keeping a strong focus on driving results. By utilizing various channels, DEZCOOL provides comprehensive solutions that elevate brands, generate sales, and maximize profitability. They stay ahead of industry advancements, embracing new technologies and approaches in local SEO, design, and development. Through collaboration and innovation, DEZCOOL propels their own success while helping clients achieve online success. 
Headquarters:

Honolulu, HI

Founded:

2016

Specialization:

UX

Website: https://dezcool.com/
Phone Number:

 

+1 808-866-0078

Address: 1910 Ala Moana Blvd, Honolulu, HI 96815, United States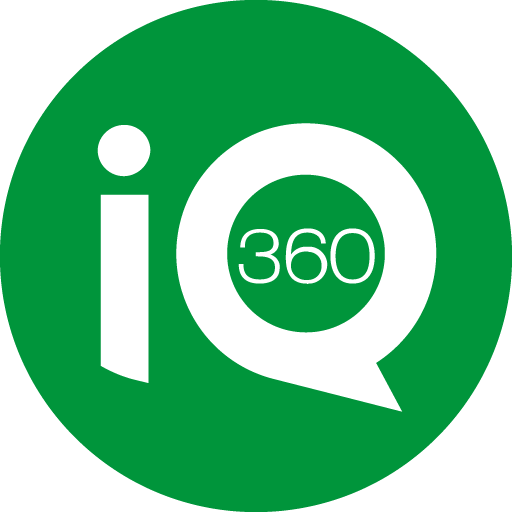 iQ 360
iQ 360's journey began as a crisis communications agency, expanding to offer creative, digital marketing, and branding services from their headquarters in Honolulu. As a minority- and woman-owned business, and with a diverse team experienced in law, product management, reporting, and entrepreneurship, iQ 360 is a group of communicators and creatives passionate about harnessing the power of communication. Their offerings include strategic planning, organizational purpose and culture, program design and implementation, crisis and reputation management, brand building, corporate and public policy issues, marketing, and SEO.
Headquarters:

Honolulu, HI

Founded:

2011

Specialization:

Communications

Website: https://iq360inc.com/
Phone Number:

+1 808-536-2729

Address: 1000 Bishop St #500, Honolulu, HI 96813, United States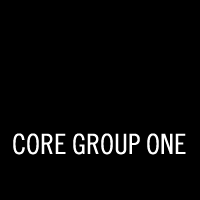 Core Group One
Core Group One is a Honolulu-based company established in 2005 by Emi Anamizu and Jim Horiuchi, who acquired Ogilvy & Mather Hawaii, Inc. They treat creativity as a life philosophy, engaging in activities that shape the future. Their "big brains, small machine" approach fosters direct accountability and efficiency. They work across disciplines with a flexible talent pool, bringing diversity to their work. Core Group One's competitive advantage lies in creative trust, a diverse client portfolio, and in-house video editing facilities. They offer a range of services, including SEO, digital marketing, brand work, marketing strategy, content creation, media, and social media, serving various industries.
Headquarters:

Honolulu, HI

Founded:

2005

Specialization:

Video Marketing

Website: https://www.coregroupone.com/
Phone Number:

+1 808-440-9421

Email: [email protected]
Address: 928 Nuuanu Ave STE 100, Honolulu, HI 96817, United States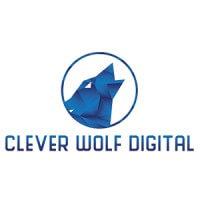 Clever Wolf Digital
Clever Wolf Digital is a highly dedicated company in Honolulu that provides top-notch SEO services. They offer a wide range of packages, including website development, video creation, photography, search engine marketing (SEM), SEO, and more. Notable clients they have served include Eyesight, Mahaloha Burger, Atlas Construction, Carolyn Mai, Beer Lab HI, and Twinkies. With a team of professionals skilled across various industries, Clever Wolf Digital is a reliable choice for marketing needs. They excel in monitoring campaigns, crafting engaging content, and implementing effective email strategies. With over a decade of experience, Clever Wolf Digital is committed to staying at the forefront of technology, delivering exceptional results and propelling businesses to new heights.
Headquarters:

Honolulu, HI

Founded:

2012

Specialization: SEO
Website: https://cleverwolfdigital.com/
Phone Number:

+1 808-381-2552

Email: [email protected]
Address: 650 Iwilei Rd #415, Honolulu, HI 96817, United States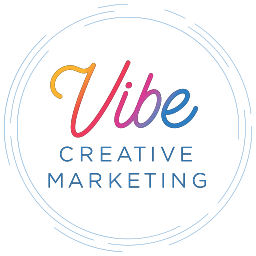 Vibe Creative Marketing
Vibe Creative Marketing aims to establish positive and enduring partnerships, going beyond traditional relationships. Their mission is to deliver quality promotional services to small- and medium-sized enterprises (SMEs) and nonprofits, crafting tailored strategies that make sense for each company. Their empathetic approach involves a deep understanding of  businesses, ensuring that their recommendations align with the clients' goals. With expertise in social media management, web design, online advertising, SEO content, photography, videography, and more, Vibe maximizes brand exposure to the right audience at the right time. Their commitment to comprehensive marketing extends to referring customers to trusted partners for specialized services beyond their scope. By leveraging their knowledge of demographics, they display brand messages effectively, fostering success.
Headquarters:

Honolulu, HI

Founded:

2020

Specialization: Promotions
Website: https://vibecreativemarketing.com/
Phone Number:

+1 808-466-7700

Address: 

2250 Kalākaua Ave #513, Honolulu, HI 96815, United States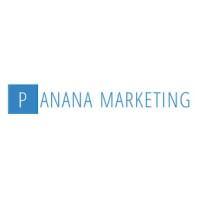 Panana Marketing
Operating for 20 years, Panana Marketing is a highly regarded SEO company. They consistently boost their customers' search engine rankings, providing exciting opportunities for firms to thrive on the web. Based in Honolulu, they offer services such as pay-per-click (PPC) ads, copywriting, and more. Their clientele spans various industries, including eCommerce, music, education, fashion, legal, and health and wellness. Notable firms like Knight's Victoria House, Ko Olina Ocean Adventures, Kai-Photo, Mauka Makai Web Services, and Maui Connections have benefited from their work. Panana's portfolio showcases their expertise and commitment to satisfaction, while their tailored offerings and targeted strategies have made them a trusted partner for any ambitious company.
Headquarters:

Honolulu, HI

Founded:

2003

Specialization: SEO
Website: https://www.pananadesign.com/
Phone Number:

+1 808-342-2737

Address: 555 University Ave APT 300, Honolulu, HI 96826, United States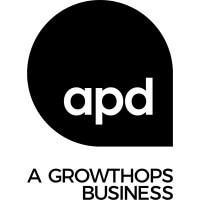 APDMarketing
Autopilot Dream Marketing, also known as APDMarketing, is a team of experienced professionals focused on making visually stunning websites and applications. APDMarketing stays up to date with market trends and integrates the latest concepts into its methodology. With technical expertise and a value-driven production process, they deliver exceptional results within tight timeframes. Services offered include graphic design, application development, content creation, and SEO. The company strives to stay ahead of competitors by leveraging modern tools and skilled professionals. Their mission is to be recognized as innovative leaders in internet technology, consistently delivering high-quality solutions while maintaining financial stability. APDMarketing fosters a cohesive environment that maximizes profitability and client satisfaction.
Headquarters:

Honolulu, HI

Founded:

2013

Specialization: Web Design
Website: https://apdmarketing.com/
Phone Number:

+1 803-470-5983

Email: [email protected]
Address: 555 University Ave APT 300, Honolulu, HI 96826, United States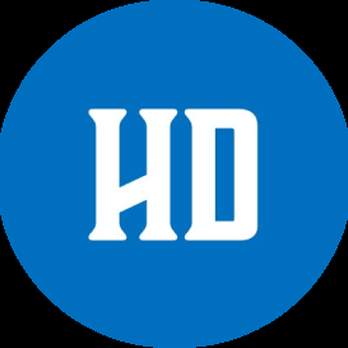 HDev Design
HDev Design understands the crucial role of SEO for local firms in enhancing internet visibility and attracting potential customers. By incorporating relevant keywords and phrases into website content and metadata, HDev Design improves search engine rankings, resulting in increased traffic, sales, and revenue. They also focus on improving website functionality and UX to ensure satisfaction and repeat business. In today's competitive landscape, a strong SEO strategy is essential to reach target audiences effectively. HDev Design emphasizes the importance of a comprehensive SEO campaign alongside their top-notch web design services to enable you to succeed in the digital world.
Headquarters:

Honolulu, HI

Founded:

2022

Specialization: SEO
Website: https://hdevdesign.com/
Phone Number:

+1 808-724-7109

Email: [email protected]
Address: 3161 Ala Ilima St, Honolulu, HI 96818, United States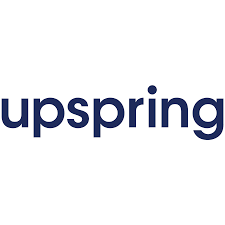 Upspring
Upspring is a progressive consultancy that understands the importance of online tools and digital platforms. Their team of experts, including analysts, database engineers, strategists, and consultants collaborate to provide complete answers for clients. Upholding the values of Hawaii's local community, Upspring encourages employees to share and celebrate these values. They believe that the true rewards of business extend beyond financial gains, encompassing personal lives, family connections, and community contributions. Going beyond superficial deliverables, Upspring aims for true transformation by integrating data, assessing system infrastructure, and re-engineering back-office operations. With a focus on meeting evolving needs, they stand out as a forward-thinking consultancy ready to address the challenges of the modern era.
Headquarters:

Honolulu, HI

Founded:

2008

Specialization: Online Tools
Website: https://www.upspringdigital.com/
Phone Number:

+1 808-534-7580

Email: [email protected]
Address: 1000 Bishop St suite 909, Honolulu, HI 96813, United States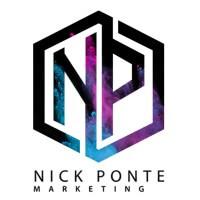 Nick Ponte Marketing
Led by Nick Ponte, an expert in web development, design, and promotion, Nick Ponte Marketing specializes in SEO, website development, and eCommerce solutions. Ponte has co-founded successful websites like Offline Sharks and Gift My Ride, and heads a team of skilled professionals. Their SEO expertise ensures improved online visibility, while their development team creates visually stunning and responsive websites. Moreover, their eCommerce solutions optimize digital stores for increased customer visits and revenue growth. Nick Ponte Marketing's streamlined methods and technological know-how enable them to meet the unique needs of clients, helping them excel in today's competitive market.
Headquarters:

Kihei, HI

Founded:

2018

Specialization:

SEO

Website: https://nickponte.com/
Phone Number:

+1 808-280-4254

Email: [email protected]
Address: 95 E Lipoa St Suite #205, Kihei, HI 96753, United States
Conclusion
Hawaii's top 15 SEO agencies excel in providing outstanding services to enhance businesses' web presence and generate organic traffic. These companies have demonstrated expertise in SEO, helping clients achieve higher search rankings, increased visibility, and improved online success. Their strategies encompass keyword research, on-page optimization, link building, content creation, and website analysis. By tailoring packages to meet unique SEO needs and leveraging their understanding of the local market, these firms empower firms to target relevant audiences and gain a competitive edge.