Unearth the dynamic landscape of search engine optimization (SEO) in Louisville, home to a vibrant digital marketing scene. This article reveals the top 13 companies in the city that can be your potential partners in securing virtual dominance. Each of these SEO agencies combines expertise and innovation, tailoring strategies that resonate with your brand's voice while elevating its online presence. Prepare to dive into a world where art meets algorithms, creativity embraces data, and your business objectives are transformed into tangible results. The city of Louisville is your gateway to the future of e-marketing.

NUOPTIMA




NUOPTIMA – yes, that's us! You've found this page because we're so good at SEO we're able to promote ourselves.
A bit about us
We're an honest growth agency, and our goal is to drive qualified traffic & profit for your business. 
We don't work with everyone. In fact, we actively refuse 50% of all businesses that try to work with us. That's purely based on if we think we can make your campaign a success. We only grow as an agency if we can get you results and you refer us to your friends and family. 
Before you choose an SEO agency, reach out to our team. We'll objectively tell you what we think, and if it's good, we'll propose a fair price alongside a set of growth expectations and KPIs.
Once you start to work with us, you'll be in regular contact with our team. You'll be provided with extensive data tracking and will see us on regular calls.
Our SEO capabilities
We've worked on over 200+ SEO projects.

Our Head of SEO has 15+ years of experience, and we employ over 20 content writers.

We're a full-stack SEO agency and provide technical SEO, backlink building, and content writing services.

Costs start from $1,000 per month, depending on your requirements. 

We've worked with local service providers all the way to public companies.

We've worked across B2C and B2B, having driven brands to 7 figures in sales, and exceeded B2B SQL quotas.
Next steps
Firstly, you should visit our SEO services page

here

.

Then, you should read through some case studies

here

.

And when you're ready, send us a message or book a call

here

.
Headquarters: New York, USA
Founded: 2020
Specialization:Amazon Management, SEO, PPC

One Thing Marketing
One Thing Marketing is a dynamic virtual advertising and SEO agency with a knack for achieving success by meticulously planning and executing effective campaigns. With a focus on detailed analysis and precise targeting, they help businesses achieve their branding goals. One Thing Marketing's portfolio showcases a vast range of successful projects, highlighting their ability to craft plans to attain specific targets. Through their in-depth aptitude for the world of digital business, the agency mixes up creative strategies with advanced techniques to come up with impressive outcomes. Clients speak for their expertise and professionalism, sharing positive testimonials that show One Thing Marketing values the businesses they work with.
Headquarters: Louisville, KY
Founded: 2011
Specialization: SEO, Web Design, Digital Marketing, & Lead Generation
Website: https://www.onethingmarketing.net/
Phone Number:

+1 502-663-8771



Email: [email protected]
Address: 2305 Hurstbourne Village Dr #400, Louisville, KY 40299, United States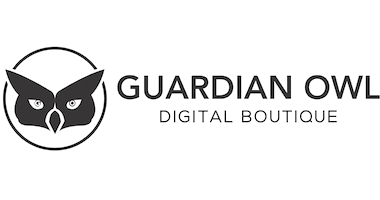 Guardian Owl Digital
Guardian Owl Digital's commitment and reliance on data are unwavering when it comes to their style of action. They rely on high-end digital advertising procedures and the agency's SEO management goes beyond mere optimization; utilizing advanced website audits to uncover hidden opportunities and improve online presence. With expertise in Google Business Profile listings and call tracking, they empower businesses to dominate local search results and track campaign performance effectively. Guardian Owl Digital's prowess extends to pay-per-click (PPC) campaigns, playing on remarketing and display advertising to maximize conversions. Their proficiency in influencer marketing harnesses the power of influential voices to drive brand awareness and engagement. Additionally, Guardian Owl Digital's AI solutions provide innovative insights and automation for enhanced performance. 
Headquarters: Louisville, KY
Founded: 2014
Specialization: Google Business Profile Listings, Call Tracking, & Influencer Marketing
Website: https://www.guardianowldigital.com/
Phone Number:

+1 502-822-6695



Email: [email protected]
Address: The Pointe, 1205 E Washington St #106, Louisville, KY 40206, United States

FYNDYOU
FYNDYOU stands out with their groundbreaking approach to virtual marketing. Their sophisticated technology and strategic SEO planning enable businesses to achieve their online advertising goals. With a focus on branding, FYNDYOU helps businesses create a strong and recognizable identity among competitors. Their grip on website design and development ensures a free-flowing user experience (UX) and optimal performance. FYNDYOU thrives in lead generation, utilizing data to attract high-quality prospects. The agency's mastery of social media brings engagement and brand awareness, particularly in the e-commerce space. 
Headquarters: Louisville, KY
Founded: 2017
Specialization: Branding, Website Design, & Lead Generation
Website: https://fyndyou.com/
Phone Number:

+1 502-906-7081



Email: [email protected]
Address: 10347 3 Linn Station Rd, Louisville, KY 40223, United States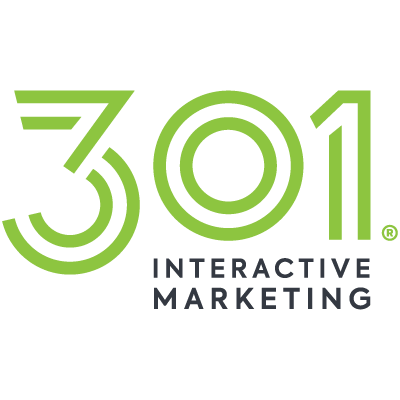 301 Interactive Marketing
301 Interactive Marketing harnesses advanced strategies and technologies to churn out incredible digital marketing outcomes. The agency's actions towards developing highly targeted campaigns are mostly based on data, in-depth market research, competitor analysis, and consumer behavior insights. 301 Interactive Marketing's fluency in SEO and search engine marketing (SEM) ensures maximum visibility and organic traffic growth for brands. Additionally, the agency is top-notch when it comes to social media and email marketing, and helps clients build strong brand awareness and nurture customer relationships. 301 Interactive Marketing's commitment to analytics and data tracking enables continuous optimization and outcomes driven by return on investment (ROI). 
Headquarters: Louisville, KY
Founded: 2009
Specialization: SMM, Email Marketing
Website: https://www.301interactivemarketing.com/
Phone Number:

+1 502-614-8205

Address: 6013 Brownsboro Park Blvd Suite H, Louisville, KY 40207, United States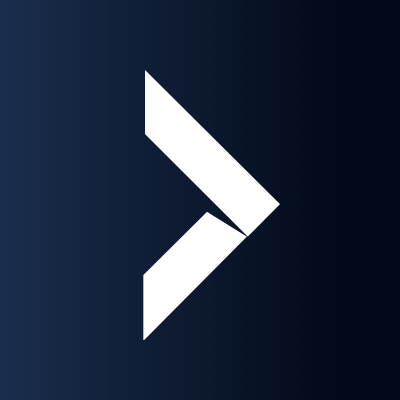 DBS Interactive
With a deep-rooted passion for pushing boundaries and delivering exceptional virtual experiences, DBS Interactive stands at the forefront of technological innovation. The agency's holistic approach combines creativity, technical expertise, and a deep understanding of user behavior to craft immersive online solutions that captivate and engage audiences. DBS Interactive's design services are about more than just aesthetics, blending user-centric design principles with tactical thinking to create visually stunning and thoughtful interfaces. Their development team brings ideas to life with precision and efficiency, leveraging the latest technologies and coding practices to build robust and scalable websites and applications. When it comes to online advertising, DBS Interactive goes beyond traditional methods. Their strategic SEO approach embraces emerging trends, utilizing data insights, and consumer research to drive targeted campaigns that work wonders.
Headquarters: Louisville, KY
Founded: 2000
Specialization: Website Design, Internet Marketing, SEO, & Mobile Websites
Website: https://www.dbswebsite.com/
Phone Number:

+1 502-562-7895

Address: 471 W Main St Suite 300, Louisville, KY 40202, United States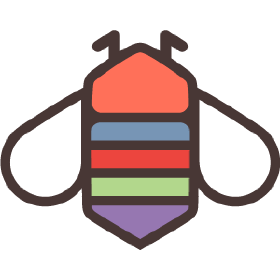 Makespace!
Makespace! offers a multitude of virtual services, including web design, branding, and SMM. The agency follows a systematic procedure that begins with understanding a brand's core values, progressing to ideation that mirrors these values, and eventually transforming these ideas into digital form. Makespace!'s portfolio includes impactful logo design and engaging social media campaigns, with the aim of enhancing a brand's online persona. Striking a balance between technical precision and artistic creativity, the agency applies modern design principles and advanced tools to create high-quality digital content. Makespace!'s work significantly contributes to shaping the online representation of a brand while ensuring consistency and authenticity.
Headquarters: Louisville, KY
Founded:

2006

Specialization: Web Design, Internet Marketing, & Back-End Development
Website: https://www.makespaceweb.com/
Phone Number:

+1 502-751-5554



Email: [email protected]
Address: 908 S 8th St #300, Louisville, KY 40203, United States

Element 502
Element 502 is a dynamic and innovative e-marketing agency that excels in propelling brands to new heights. With their expertise in SEO, graphic design, and web development, they deliver compelling and captivating solutions that drive results. Element 502's team of talented professionals, including web designers, analysts, creative writers, and social media experts, collaborate closely to create amazing campaigns. Their commitment to excellence and their ability to craft engaging narratives make them a top choice for brands seeking to elevate their online presence. With their unique approach and unwavering dedication, Element 502 is poised to make a lasting impression in the digital landscape.
Headquarters: Louisville, KY
Founded: 2016
Specialization: Advertising, Web Design & Development, & WordPress Development
Website: https://element502.com/
Phone Number:

+1 502-267-0999



Email: [email protected]
Address: 110 Daventry Ln #300, Louisville, KY 40223, United States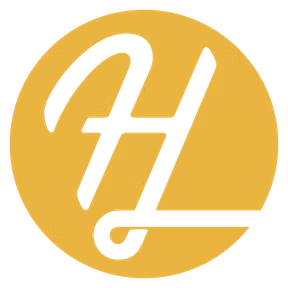 Hatfield Media
Hatfield Media develops high-quality websites and conducts inbound marketing campaigns. The agency produces 4K video content, focusing on high-impact outcomes for businesses in Louisville and nationwide. Hatfield Media's production department creates cinematic video and technical motion graphics, ranging from explainer videos to commercials. They collaborate with business owners, event planners, and national agencies to produce engaging promotion campaigns and robust lead-generating websites. Hatfield Media's values are results and integrity, and they strive to boost clients' businesses through great web design and development.
Headquarters: Louisville, KY
Founded: 2009
Specialization: Video Production, Webcasting, Content Marketing, & Web Design
Website: https://hatfieldmedia.com/
Phone Number:

+1 502-509-3349



Email: [email protected]
Address: 2351 Nelson Miller Pkwy Ste 100, Louisville, KY 40223, United States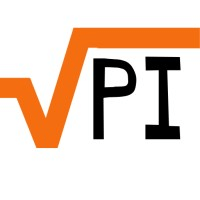 Root of Pi LLC
Root of Pi LLC is one of the most famous SEO agencies in Louisville that ensures transparency throughout their onboarding process, offering access to a project management dashboard, regular check-ins, and prompt responses to queries. They take a content-focused design technique, emphasizing the importance of engaging written content to establish strong connections with potential clients. Root of Pi LLC's expertise extends to "StoryBrand" techniques, in-depth onboarding, custom app integrations, and adherence to best website design practices. For SEO, they offer custom-tailored campaigns, monthly reports, and a comprehensive approach to on and off-page optimization, technical audits, keyword research, content optimization, and blog content creation. 
Headquarters: Louisville, KY
Founded: 2021
Specialization: Web Design, On-Page and Off-Page SEO
Website: https://rootofpi.com/
Phone Number:

+1 502-625-6035



Email: [email protected]
Address: 1860 Mellwood Ave Suite 117-F, Louisville, KY 40206, United States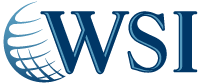 WSI Digital Win
WSI Digital Win is a locally owned and online firm that brings a fresh perspective to the industry. With over 25 years of experience in results-oriented strategies and product development, the agency's leadership adds a unique edge to its practice. WSI Digital Win embodies an accountable, tactful business philosophy that embraces the evolving landscape of online promotion. Recognizing the shift from traditional "push" methods to the current "pull" paradigm, WSI Digital Win places businesses in front of their target audience or in opportune locations. By aligning e-marketing techniques with business objectives, the agency crafts authentic and accurate messaging that highlights what sets each client apart.
Headquarters: Louisville, KY
Founded: 2016
Specialization: Online Reputation, Brand Awareness
Website: https://wsidigitalwin.com/
Phone Number:

+1 502-552-2377



Email: [email protected]
Address: 3315 Lexington Rd, Louisville, KY 40206, United States

High Voltage SEO
High Voltage SEO is distinguished as a top agency with an industry-specific approach. Their SEO programs not only cover all aspects but are also crafted in line with specific sectors such as e-commerce, manufacturing, crypto, software as a service (SaaS), and fintech. High Voltage SEO's industry-leading audits, providing in-depth insights into a website's performance and uncovering optimization opportunities unique to each industry, distinguish them from others. The agency goes beyond traditional marketing techniques by offering conversion rate optimization (CRO) audits, helping businesses improve their website's performance and increase conversions. With their GA4 migration service, High Voltage SEO ensures a smooth transition to the latest Google Analytics version, keeping businesses at the forefront of analytics technology. 
Headquarters: Phoenix, AZ (serving Louisville)
Year Founded: 2014
Specialization: Local SEO, E-Commerce SEO, Web Design, & Content Marketing
Website: https://hvseo.co/
Phone Number:

+1 602-357-0101

Address: 2501 W Behrend Dr, Phoenix, AZ 85027, United States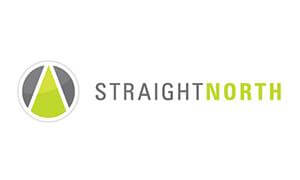 Straight North
Straight North is a well-known virtual marketing agency renowned for their expertise in automation-driven email marketing. With advanced automation tools and segmentation techniques, they create targeted and personalized email campaigns that engage and convert customers. Specializing in SEO, PPC management, display advertising, and custom web design, Straight North combines technical prowess with creative excellence. Their SEO strategies optimize website performance, driving organic traffic, and boosting search engine rankings. Straight North's PPC campaigns are thoroughly crafted to maximize conversions and ROI. With their exceptional web design services, Straight North creates visually captivating websites that deliver exceptional UXs. 
Headquarters: Downers Grove, IL (serving Louisville)
Founded: 1997
Specialization: SEO, PPC, Web Design, & Lead Generation
Website: https://www.straightnorth.com/
Phone Number:

+1 866-353-3953

Address: 1001 31st St suite 100, Downers Grove, IL 60515, United States
Conclusion
In a digital landscape teeming with SEO agencies, these 13 top-notch companies in Louisville stand out for their remarkable track record and expertise. From data-driven practices to high-end techniques, they are at the forefront of helping businesses climb the search engine ranks. Whether you need local SEO, national reach, or specialized industry knowledge, these agencies have got you covered. With their excellent understanding of search algorithms, keyword optimization, and technical know-how, they can unlock your website's true potential. Harness their power to boost your virtual presence, drive organic traffic, and dominate the search results. Partner with one of these agencies and pave your way to online success.