Welcome to Michigan, where innovation and web prowess converge to reshape the commerce you do on the internet. In this era of cutthroat competition, survival is not enough; you need a squad of search engine optimization (SEO) experts by your side. Michigan's SEO titans are here to turn your dreams into exhilarating realities. Armed with cutting-edge tools and fueled by innovation, these techno-warriors decode search engine algorithms, crafting tailored strategies that propel websites forward. Their mastery extends to local search optimization, ensuring your business shines when customers want to shop local. Let's take a look!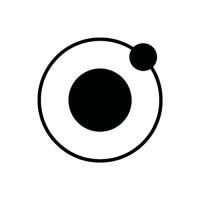 NUOPTIMA
NUOPTIMA – yes, that's us! You've found this page because we're so good at SEO we're able to promote ourselves.
A bit about us
We're an honest growth agency, and our goal is to drive qualified traffic & profit for your business. 
We don't work with everyone. In fact, we actively refuse 50% of all businesses that try to work with us. That's purely based on if we think we can make your campaign a success. We only grow as an agency if we can get you results and you refer us to your friends and family. 
Before you choose an SEO agency, reach out to our team. We'll objectively tell you what we think, and if it's good, we'll propose a fair price alongside a set of growth expectations and KPIs.
Once you start to work with us, you'll be in regular contact with our team. You'll be provided with extensive data tracking and will see us on regular calls.
Our SEO capabilities
We've worked on over 200+ SEO projects.

Our Head of SEO has 15+ years of experience, and we employ over 20 content writers.

We're a full-stack SEO agency and provide technical SEO, backlink building, and content writing services.

Costs start from $1,000 per month, depending on your requirements. 

We've worked with local service providers all the way to public companies.

We've worked across B2C and B2B, having driven brands to 7 figures in sales, and exceeded B2B SQL quotas.
Next steps
Firstly, you should visit our SEO services page

here

.

Then, you should read through some case studies

here

.

And when you're ready, send us a message or book a call

here

.
Headquarters Location: 

New York, NY

Founded: 2020
Specialization: Full-Stack SEO Agency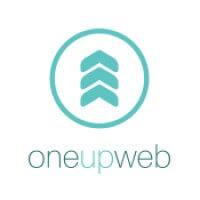 Oneupweb
Oneupweb is a dedicated group of marketers based in Traverse City. With a passion for helping customers navigate the ever-evolving landscape, they offer a wide range of services, from content marketing to website design. With over 20 years of experience, Oneupweb takes pride in its work. Unlike those who rely on empty buzzwords, Oneupweb's team is known for their strong work ethic and genuine investment in clients' success. They prioritize delivering high-quality results, embracing feedback, and maintaining a friendly demeanor throughout the process.
Headquarters:

Traverse City, MI

Founded:

1996

Specialization:

Branding

Website: https://www.oneupweb.com/
Phone Number:

+1 231-922-9977

Address: 1371 Gray Dr #100, Traverse City, MI 49684, United States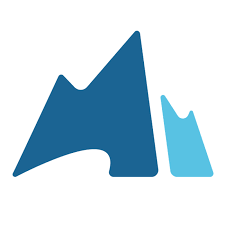 Avalanche Creative
Avalanche Creative in Grand Rapids assists service-based firms to generate inbound leads and build industry authority through evidence-based SEO and content. Their approach focuses on inbound lead generation, utilizing strategies that attract qualified leads naturally. They employ evidence-based SEO techniques to enhance website placement in search engine results, conducting thorough keyword research and optimizing content and technical elements. Content plays a crucial role in establishing industry authority, with Avalanche Creative producing valuable and relevant content to position clients as thought leaders. 
Headquarters:

Grand Rapids, MI

Founded:

2015

Specialization:

SEO

Website: https://avalanchegr.com/
Phone Number:

+1 616-965-6743

Email: [email protected]
Address: 975 Cherry St SE Ste 5, Grand Rapids, MI 49506, United States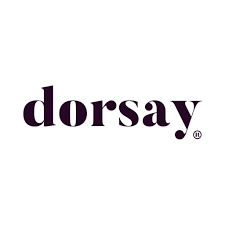 Dorsay Creative
Dorsay Creative is a team of nine professionals delivering impressive results to customers nationwide. Their knowledge of marketing and design drives increased engagement, business growth, and sales across diverse industries. Dorsay Creative offers website design, development, and management, SEO, content, social media management, Google Ads, Microsoft Ads, social media advertising, and consulting. Through an in-depth discovery process, they understand goals and develop tailored strategies based on industry metrics. 
Headquarters:

Pontiac, MI

Founded:

2016

Specialization:

Marketing

Website: https://dorsaycreative.com/
Phone Number:

+1 248-775-1250

Email: [email protected]
Address: 91 N Saginaw St # 101, Pontiac, MI 48342, United States

Thrive Pop
ThrivePOP specializes in removing marketing frustrations and providing measurable results through a comprehensive, long-term strategy. As a full-service agency, ThrivePOP focuses on inspiring growth to ensure your business thrives. With their knowledge, they tailor solutions to meet your unique goals, whether it's enhancing your online presence, driving targeted traffic, or increasing conversions. ThrivePOP's dedicated staff of professionals will work closely with you to develop and execute a customized plan of action. By partnering with ThrivePOP, you gain access to their passion and experience, propelling your brand's visibility, engagement, and overall success. 
Headquarters:

Muskegon, MI

Founded:

2016

Specialization:

Marketing

Website: https://thrivepop.com/
Phone Number:

+1 844-822-5016

Email: [email protected]
Address: 155 W Apple Ave, Muskegon, MI 49440, United States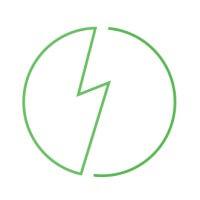 Build/Create Studios
Based in Ann Arbor, Build/Create Studios is a web design studio founded in 2010. They specialize in crafting custom web solutions that cater to each client's unique needs. With a focus on purposeful design and powerful tools, they produce websites that solve problems and achieve goals. Rather than solely increasing traffic, Build/Create Studios maximizes the potential of existing traffic. They work with diverse groups and organizations, providing services such as website development, brand strategy, and executing campaigns. From concept to deliverables, their goal is to push forward success for their customers by developing user-driven websites that address challenges and meet objectives.
Headquarters:

Ann Arbor, MI

Founded:

2010

Specialization:

Web development

Website: https://buildcreate.com/
Phone Number:

+1 734-531-8023

Email: [email protected]
Address: 3055 Miller Rd, Ann Arbor, MI 48103, United States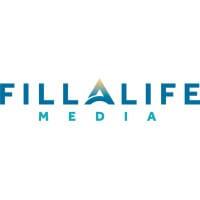 Filla Life Media
Filla Life Media is dedicated to providing a rich and effortless media experience. Their staff helps you navigate the digital landscape to reach your target audience effectively. By producing compelling ads, delivering the right message, and optimizing landing pages with robust metrics, Filla Life Media ensures remarkable results for your internet media campaign. They thoroughly vet each opportunity, ensuring immediate value addition through a quick audit that identifies areas for improvement. With over 21 years of industry experience as internet advertising executives and strategists, Filla Life Media' abilities include search engine and social media marketing, display advertising, and web development.
Headquarters:

Kentwood, MI

Founded:

2019

Specialization:

Advertising

Website: https://fillalifemedia.com/
Phone Number:

+1 616-460-7019

Email: [email protected]
Address:

 

3464 Twinberry Ct SE, Kentwood, MI 49512, United States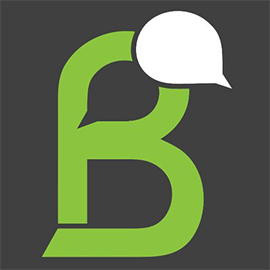 Basso
Brasso is a leading branding agency that focuses on achieving growth. They specialize in producing customized campaigns, including websites, search engines, social media, and content marketing. Brasso's approach is purpose-driven, aiming to deliver measurable results. Brasso's team consists of talented professionals in content creation, advertising, development, social media management, SEO, and project management. Located near Detroit, in Rochester, their office serves as a centralized hub for their exceptional talent. With a dedicated team and a focus on delivering effective solutions, Brasso continues to be a trusted partner in helping customers thrive in the digital landscape.
Headquarters:

Rochester, MI

Founded:

2016

Specialization:

Branding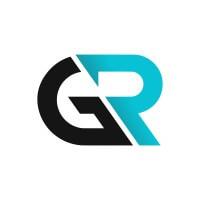 Good Rep Media
If you're a small to medium-sized business owner and want to both enhance your online presence and drive revenue, Good Rep Media stands out. The company offers an array of services, such as web development, SEO, social media, and more. Through their knowledge of marketing, Good Rep Media focuses on delivering customized solutions for each of their client's specific goals and requirements without merely duplicating the process for every new customer that comes through the door. By leveraging this, firms can effectively increase their visibility, attract a larger user base, and maximize their overall growth potential. 
Headquarters:

Rochester, MI

Founded:

2020

Specialization:

Small business

Website: https://goodrep.media/
Phone Number:

+1 616-600-0250

Email: [email protected]
Address:

1111 Godfrey Ave SW #218, Grand Rapids, MI 49503, United States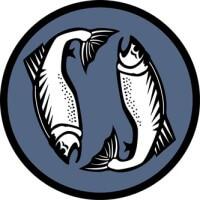 2 Fish Company
With a focus on building strong partnerships, 2 Fish Company excel in solving problems and delivering outstanding results. From development to planning and automation, 2 Fish Company offers a comprehensive range of expertise to catapult stakeholders to new levels of success. What sets them apart is their commitment to understanding each client's unique needs and fostering open communication. This collaborative approach allows them to produce tailored campaigns that resonate with target audiences and drives growth. With a group of seasoned professionals who combine creativity, innovation and thinking, the 2 Fish Company crafts transformative initiatives that yield remarkable outcomes. 
Headquarters:

Zeeland, MI

Founded:

2011

Specialization:

Development

Website: http://2fishco.com/
Phone Number:

+1 616-987-0010

Address:

440 S State St Ste 300, Zeeland, MI 49464, United States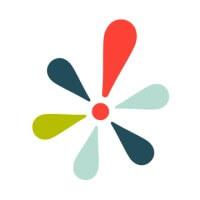 Pure Visibility
With 18+ years of experience, Pure Visibility is a specialized marketing company. Their expertise lies in SEO, paid digital advertising, website redesign, and Google Analytics. Unlike other firms, Pure Visibility focuses on pay-per-click (PPC), SEO, and analytics, catering to firms of all sizes and industries. They help customers capitalize on their web visibility to drive growth, serving clients from small firms to Fortune 500 firms. As a Google Premier partner, certified HubSpot partner, and Microsoft Advertising partner, Pure Visibility maintains strong relationships with industry leaders. Their team members are highly skilled and passionate about staying at the forefront of the industry, holding certifications in Google Ads, Microsoft Advertising, and SEMRush.
Headquarters:

Ann Arbor, MI

Founded:

2005

Specialization:

SEO

Website: https://purevisibility.com/
Phone Number:

+1 734-213-8100

Address:

415 N 5th Ave, Ann Arbor, MI 48104, United States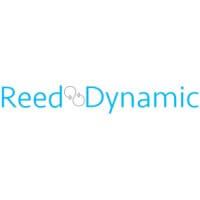 Reed Dynamic
Reed Dynamic is a reputable development company that has been serving southeastern Michigan for well over a decade. They offer tailored web packages, collaborating with clients to produce visually appealing, search-engine-optimized websites. Additionally, Reed Dynamic provides web development, streamlining business operations for increased productivity. Their expertise extends to data networking, ensuring uninterrupted processes, and comprehensive IT services, including server management, cloud computing, and cybersecurity. With a diverse team of highly skilled professionals, Reed Dynamic prides itself on passion and creativity, delivering an exceptional experience that meets each firms' unique needs. 
Headquarters:

Whitmore Lake, MI

Founded:

2010

Specialization:

Web Design

Website: https://reeddynamic.com/
Phone Number:

+1 734-535-8954

Email: [email protected]
Address:

2500 E North Territorial Rd, Whitmore Lake, MI 48189, United States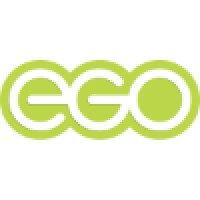 EGO Creative Marketing
EGO Creative Marketing is an esteemed design and innovation firm. Their mission is to help businesses identify untapped opportunities and innovate products that meet genuine customer needs. They prioritize empathy to understand their target audience's perspectives, motivations, and requirements. EGO Creative Marketing strives to deliver experiences that resonate with users, making them feel valued. With a deep understanding of user experience, EGO Creative Marketing believes in prioritizing user needs to achieve commercial success for its clients. 
Headquarters:

Detroit, MI

Founded:

2014

Specialization:

Marketing

Website: https://egodetroit.com/
Phone Number:

+1 248-792-8133

Address:

280 N Old Woodward Ave, Birmingham, MI 48009, United States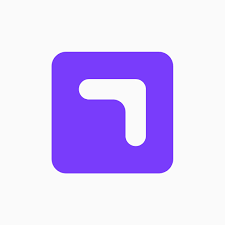 Stringo Media
For those seeking the expertise of an agency that has demonstrated its ability to measure growth through meticulously executed paid media strategies, Stringo Media stands out. With a particular focus on fintech and software as a service (SaaS), they excel in supporting these enterprises from their initial seed round all the way to their highly anticipated IPO. Stringo Media leverages a combination of search, social, and display advertising channels to optimize results for their clients. Having successfully executed budgets surpassing $150 million in both 2021 and 2022, they have proven their ability to handle significant financial resources. Despite being a compact team of only 12 professionals, 
Headquarters:

Detroit, MI

Founded:

2014

Specialization:

Online Growth

Website: https://www.stringomedia.com/
Phone Number: 

+1 206-774-9144

Email: [email protected]
Address:

2501 Russell St Floor 2, Detroit, MI 48207, United States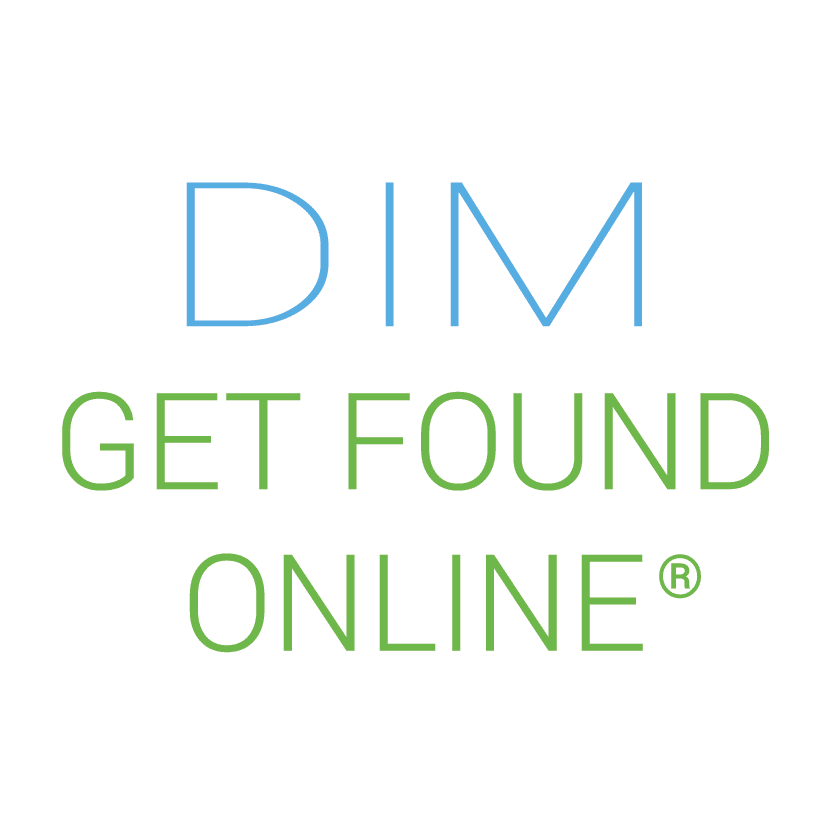 Detroit Internet Marketing
Detroit Internet Marketing specializes in conversion-based SEO and PPC. Their approach revolves around utilizing advanced artificial intelligence (AI) technology and implementing proven strategies to maximize effectiveness while providing clients with a dedicated project manager and a team of seasoned professionals. They work diligently to deliver optimal results and meet objectives. With a remarkable track record spanning over 17 years in the industry, Detroit Internet Marketing has established itself as a trusted partner in enhancing online performance. Their unwavering focus on customer satisfaction has earned them a reputation for delivering exceptional service.
Headquarters:

Detroit, MI

Founded:

2006

Specialization:

Marketing

Website: https://detroitinternetmarketing.com/
Phone Number: 

+1

(248) 234-4830
Address:

220 S Main St #300 Royal Oak, MI  48067
Conclusion
SEO agencies in Michigan play a crucial role in helping firms thrive in the digital landscape. By partnering with reputable SEO firms such as NUOPTIMA, businesses can gain a competitive edge, increase visibility, and drive targeted traffic to their websites. Investing in professional SEO is a strategic decision that yields long-term benefits, including establishing a strong online presence, attracting qualified leads, and increasing conversion rates. So why not get started today?