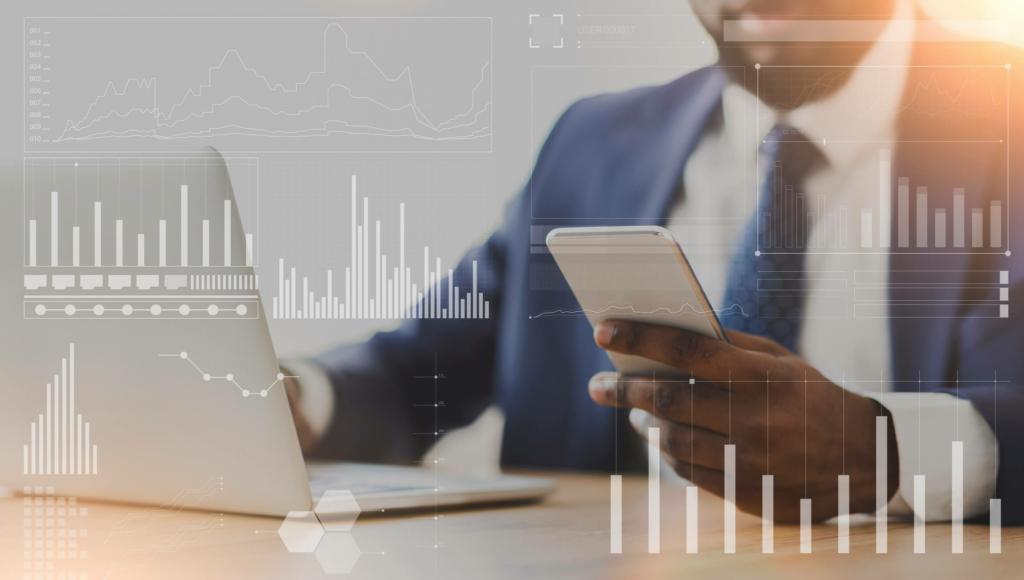 Drained by your online obscurity and stuck on the sidelines of search engine results? It's a common ailment for businesses grappling with the slippery slope to Google's first page. An escalating battle with shifting algorithms and relentless competition leaves many stranded. Gone are the days when SEO was a simple sprinkle of keywords. Today, it's an intricate dance of on-page SEO, off-page SEO, and content optimization. It's about creating a meaningful SEO strategy that resonates with your audience, not just Google's bots.
Now, for the silver lining – you're not in this alone. Nestled in the heart of Minneapolis, a city known for its vibrant tech culture, are seasoned SEO agencies. These maestros of SEO techniques transform the whirlwind of organic search into tangible organic results. Dive with us into the 15 best SEO agencies in Minneapolis, the masters of this art and science, eager to steer businesses like yours to the promised land of online visibility.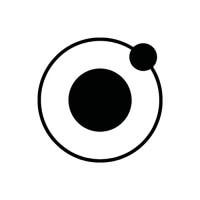 NUOPTIMA
NUOPTIMA – yes, that's us! You've found this page because we're so good at SEO we're able to promote ourselves.
A bit about us
We're an honest growth agency, and our goal is to drive qualified traffic & profit for your business. 
We don't work with everyone. In fact, we actively refuse 50% of all businesses that try to work with us. That's purely based on if we think we can make your campaign a success. We only grow as an agency if we can get you results and you refer us to your friends and family. 
Before you choose an SEO agency, reach out to our team. We'll objectively tell you what we think, and if it's good, we'll propose a fair price alongside a set of growth expectations and KPIs.
Once you start to work with us, you'll be in regular contact with our team. You'll be provided with extensive data tracking and will see us on regular calls.
Our SEO capabilities
We've worked on over 200+ SEO projects.

Our Head of SEO has 15+ years of experience, and we employ over 20 content writers.

We're a full-stack SEO agency and provide technical SEO, backlink building, and content writing services.

Costs start from $1,000 per month, depending on your requirements. 

We've worked with local service providers all the way to public companies.

We've worked across B2C and B2B, having driven brands to 7 figures in sales, and exceeded B2B SQL quotas.
Next steps
Firstly, you should visit our SEO services page

here

.

Then, you should read through some case studies

here

.

And when you're ready, send us a message or book a call

here

.
Headquarters: New York, NY
Founded: 2020
Specialization:

Full-Stack SEO Agency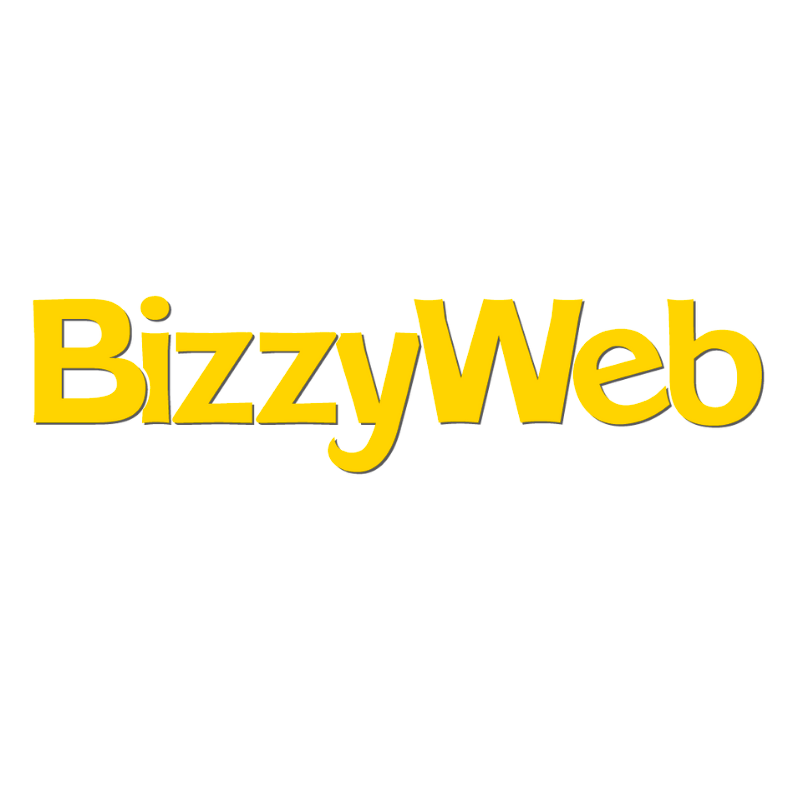 BizzyWeb
With a rich history spanning over two decades, BizzyWeb has established itself as a leading force in the field of digital marketing in Minneapolis. Since its inception in 1999, BizzyWeb has been dedicated to helping numerous clients achieve significant business growth. As a full-service digital marketing agency, BizzyWeb offers a diverse range of services, including web design, digital marketing programs, inbound marketing programs, and growth-driven design programs. Boasting accreditation from HubSpot, Google, and Constant Contact, BizzyWeb prides itself on its expertise and strong partnerships. In fact, as a platinum-tier partner with HubSpot, BizzyWeb ranks within the top 1% of partners worldwide. Authenticity and transparency are deeply ingrained in their approach, ensuring that clients are fully informed and actively involved in every step of the strategic game plan. 
Headquarters: Minneapolis, Minnesota
Founded: 1999
Specialization: Web Design, Digital Marketing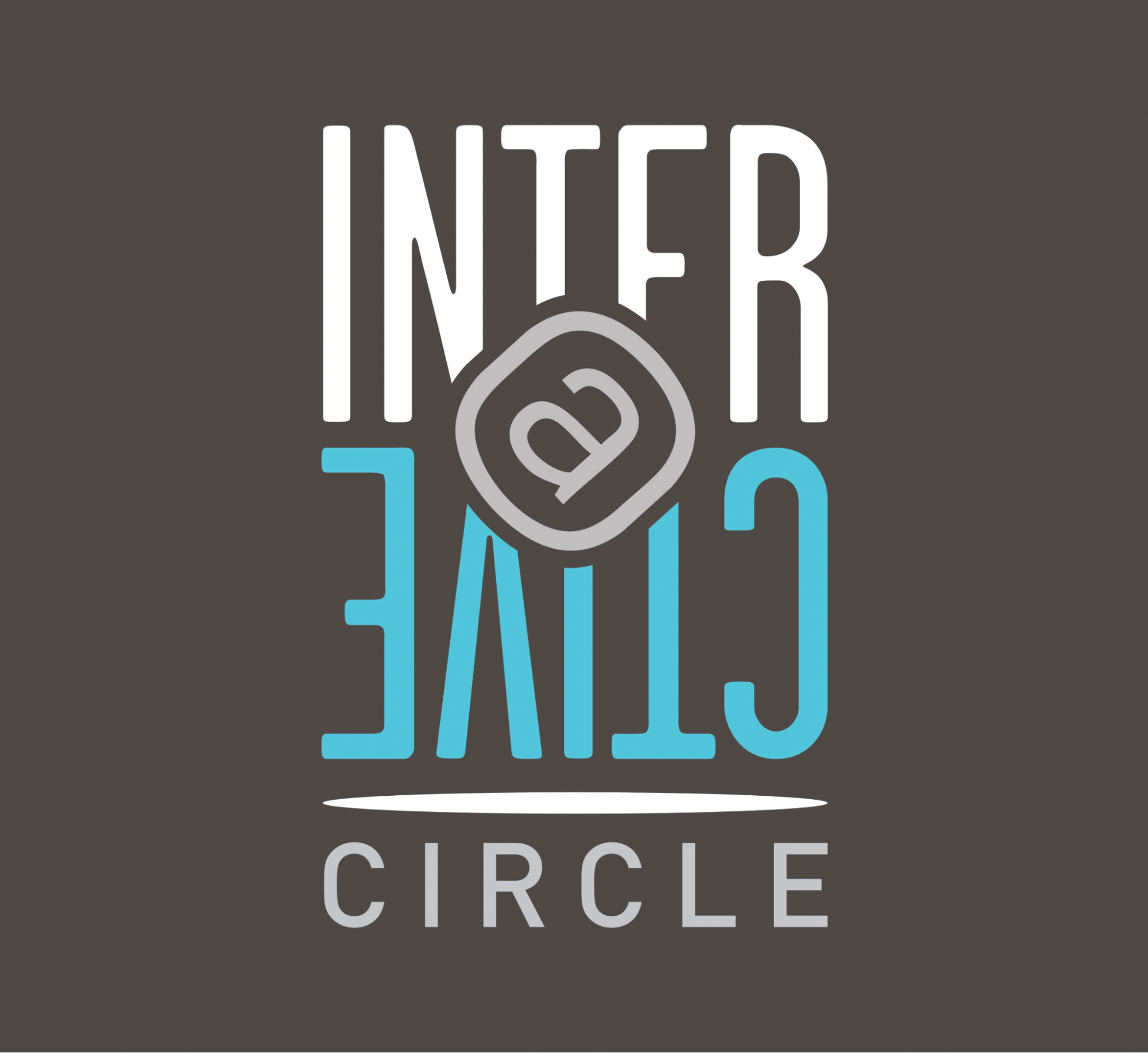 InterActive Circle
InterActive Circle, a prominent SEO company in Minneapolis, believes that the key to their client's success lies in their genuine love for their work. By fostering a positive and energetic environment, InterActive Circle's team members approach each day with enthusiasm and a genuine desire to make a difference. Collaboration and continuous learning are core values within the company, fueling its ability to navigate the ever-changing landscape of the digital marketing industry. With over 15 years of experience, InterActive Circle has consistently delivered outstanding results to their 200+ growing clientele. 
Headquarters: Minneapolis, Minnesota
Founded: 2011
Specialization: SEO

MPowered Digital
MPowered Digital Marketing understands the significance of thriving in today's competitive market. Their comprehensive suite of advanced digital marketing services empowers businesses to grow and achieve their goals. With a team of seasoned professionals well-versed in the latest trends and technologies, MPowered Digital Marketing employs cutting-edge tools and strategies to deliver exceptional results. Their diverse range of services includes responsive and custom-designed web design, SEO optimization, paid ads management, email marketing, content marketing, and social media management. By focusing on improving website visibility, driving targeted traffic, maximizing ROI through paid ads, crafting effective email campaigns, and building a strong online presence, MPowered Digital Marketing enables businesses to connect with their audience and achieve success.
Headquarters: Minneapolis, Minnesota
Founded: 1998
Specialization: Digital Marketing Services, Web Design, SEO, Paid Ads

Forward Slash Marketing
Forward Slash Marketing excels in understanding customers, knowing competitors, and measuring business performance. With a team of carefully curated professionals, they offer a wide range of expertise to ensure marketing success. Their services include comprehensive marketing audits to analyze and optimize marketing efforts, covering areas such as SEO, PPC, analytics, content, and keywords. Additionally, Forward Slash Marketing provides a hands-on implementation for various aspects, including on-page and off-page SEO, paid advertising management, backend development, data analytics, and software integration. With a strong emphasis on communication and availability, they strive to be accessible seven days a week, acknowledging the constantly connected nature of today's economy. Forward Slash Marketing's focus remains on the three crucial aspects of marketing: customers, company, and competitors, ensuring their clients are positioned for triumph in every marketing venture.
Headquarters: Minneapolis, Minnesota
Founded: 2016
Specialization: SEO, PPC, Keyword Audits/Research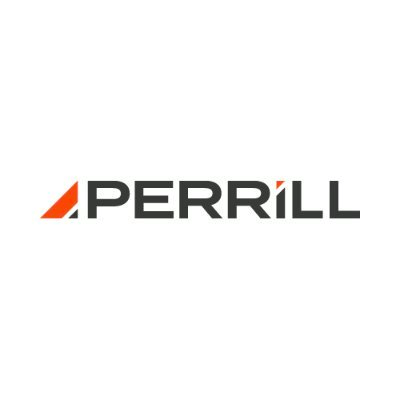 Perrill
Situated in the heart of Minneapolis – Perrill stands as a reputable and experienced full-service digital marketing agency that is committed to delivering tangible outcomes. With a rich history dating back to 1993, Perrill has been at the forefront of the industry, pioneering web design and spearheading the understanding of SEO. Their extensive range of services encompasses branding, creative solutions, development, and marketing strategies tailored to suit businesses of all sizes. Perrill's team of experts works closely with clients, utilizing their vast knowledge and expertise to drive measurable results and foster business growth. By combining their deep understanding of the digital landscape with their years of experience, Perrill continues to be a trusted partner for companies seeking to thrive in the ever-evolving world of digital marketing.
Headquarters: Minneapolis, Minnesota
Founded: 1993
Specialization: Full-Service Digital Marketing Agency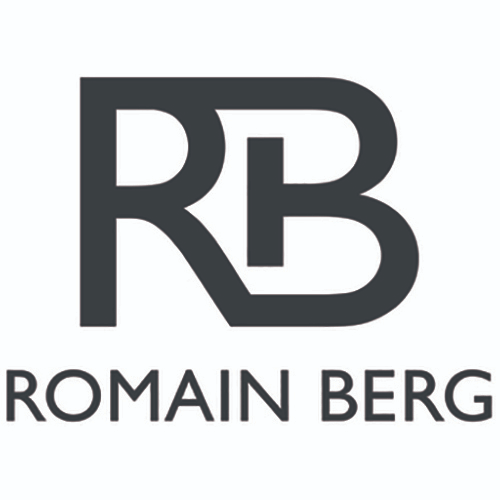 Romain Berg
Romain Berg stands as a leading digital marketing agency located in the vibrant city of Minneapolis. With a collective experience of over 20 years, their dedicated team is driven by the goal of delivering exceptional results for their clients. Romain Berg understands the importance of driving traffic and increasing conversions to generate revenue for businesses. Their deep passion for digital marketing stems from years of hands-on experience in various industries, allowing them to develop a profound understanding of what works and what doesn't in each unique sector. By implementing proven strategies and cutting-edge techniques, Romain Berg optimizes websites, propelling them ahead of the competition. 
Headquarters: Minneapolis, Minnesota
Founded: 2015
Specialization: Result-Driven Digital Marketing

Agency Jet
Agency Jet is a results-driven digital marketing company based in Minneapolis that focuses on long-term partnerships with their clients. With an impressive 96% contract renewal rate, Agency Jet has a proven track record of growing companies' bottom lines through effective digital marketing strategies, including SEO, Pay Per Click, and web development. Founded in 2016, Agency Jet emerged with the mission to showcase the power of digital marketing and help clients witness its positive impact on their business. Their dedicated team stands apart from other agencies by prioritizing transparency, education, and, above all, delivering exceptional results. 
Headquarters: Minneapolis, Minnesota
Founded: 2016
Specialization: Digital Marketing, SEO, Pay Per Click, Web Development

Augurian
Augurian has garnered a reputation for excellence in serving a wide range of industries. Their expertise extends to software as a service (SaaS), business-to-business (B2B), manufacturing and high-tech, real estate, retail and ecommerce, and higher education sectors. As a testament to their prowess, Augurian has earned the prestigious designation of being a 2023 Google Premier Partner, an honor bestowed upon the top 3% of Google Partners nationwide. Augurian understands that success hinges on hiring the best talent in the industry, as people drive results. Since their establishment in 2016, Augurian has experienced rapid growth, expanding their team to over 30 employees by 2022. 
Headquarters: Minneapolis, Minnesota
Founded: 2016
Specialization: SEO 

Hook Agency
Hook Agency specializes in helping contractors in Minneapolis focus their marketing efforts on their ideal customers and improve their visibility on Google search results. Their team of Google-specialized professionals takes proactive monthly actions on behalf of their clients, saving them time and instilling confidence in their business leadership. With an average of five experts working on each account, Hook Agency provides comprehensive services at a fraction of the cost of hiring an in-house specialist. The company is highly rated on Google and has received recognition from Digital Examiner. Through their SEO expertise, Hook Agency enables clients to achieve remarkable ROI, with an average increase in leads from Google traffic year over year. 
Headquarters: Minneapolis, Minnesota
Founded: 2012
Specialization: SEO Services for Contractors

Mankato
Mankato is a trusted and dependable digital marketing agency based in Minneapolis, catering to clients since 2006. Despite being a small agency, they have amassed over 100 5-star Google reviews, attesting to their exceptional service and client satisfaction. Mankato takes pride in providing comprehensive solutions, ensuring that their clients receive dedicated support even after the completion of their websites. With extensive experience in serving various industries, having built over 1,000 websites, Mankato possesses the expertise to handle diverse business sectors. Their commitment to excellence has earned them prestigious awards and recognition as one of the nation's best digital marketing agencies. 
Headquarters: Minneapolis, Minnesota
Founded: 2006
Specialization: Digital Marketing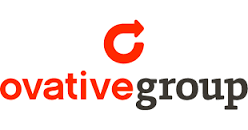 Ovative Group
As a digital-first media and measurement firm, Ovative Group is dedicated to driving measurable performance for change makers. Comprising a team of marketing experts, they go above and beyond to exceed expectations and deliver exceptional results. Ovative Group fosters a trusting environment where talented individuals thrive, respect one another, and work collaboratively to reach their full potential. Their expertise spans across various industries, including retail, healthcare, ecommerce, financial services, consumer packaged goods, entertainment, education, food & beverage, travel, and technology. By providing digital consulting and services, Ovative Group empowers brands, retailers, and media firms to measure and optimize their marketing spend. Their focus lies in generating actionable insights and implementing digitally-enabled strategies that align with business objectives, ultimately driving success in the digitally-connected customer landscape.
Headquarters: Minneapolis, Minnesota
Founded: 2009
Specialization: Digital Marketing

AMP
AMP Digital Marketing Agency is a trusted and sought-after SEO company based in Minneapolis, Minnesota, dedicated to empowering small and mid-sized businesses to establish a strong online presence and achieve their revenue goals. Their customized digital marketing campaigns are designed to deliver tangible results, helping businesses generate more leads, increase conversions, and outshine the competition. AMP Digital Marketing Agency prides itself on providing top-notch customer service to businesses of all sizes, ensuring that each client receives the highest level of care and attention. Backed by a team of highly skilled professionals, AMP Digital Marketing Agency is committed to taking businesses' marketing efforts to the next level.
Headquarters: Minneapolis, Minnesota
Founded: 2014
Specialization: SEO, Local SEO, Pay-per-click Advertising, Web Design and Development

DigitalParc
In an increasingly competitive digital landscape, DigitalParc possesses the expertise to help businesses stand out, attract new customers, and thrive. With a strong emphasis on accessibility and adaptability, their Minneapolis-based firm ensures that clients receive personalized attention and benefit from the team's extensive knowledge of internet marketing. Boasting an impressive client retention rate of 99%, DigitalParc has successfully completed numerous projects over their 10+ years of experience. With a dedicated team of 12 members, they collaborate closely with clients to deliver highly effective, full-service digital marketing strategies. Recognized as one of the top digital marketing agencies in Minneapolis, DigitalParc takes pride in their hard work, dedication, and ability to drive tangible results for businesses.
Headquarters: Minneapolis, Minnesota
Founded: 2011
Specialization: Digital Marketing

Guerrilla
Guerrilla is a renowned SEO company based in Minneapolis, specializing in delivering high-converting SEO services. With a team of local experts, including consultants, content writers, designers, and technical strategists, the company focuses on helping businesses reach the top pages of search engine results, maximizing their online visibility and attracting their target audience. Guerrilla has an impressive track record, including achievements like a 500% increase in Click Through Rate and successful ranking of over 2000 keywords. Established in 2012, the company stands out for its commitment to communication and trust, ensuring that client expectations are not just met but exceeded.
Headquarters: Minneapolis, Minnesota
Founded: 2012
Specialization: SEO services
Conclusion:
In the dynamic world of SEO, finding your perfect partner is crucial. These top-tier Minneapolis SEO agencies have proven their mettle, but one platform, NUOPTIMA, stands out. Seamlessly uniting advanced technology with a comprehensive SEO strategy, it effortlessly bridges the gap between your business and its online potential. And while all these agencies can help your brand thrive, NUOPTIMA offers a singular, intuitive solution for an effective, sustainable online presence. Time to explore NUOPTIMA and unlock your business's full SEO potential.