In today's internet-based landscape, firms face the challenge of optimizing their virtual presence through effective search engine optimization (SEO). To address this, SEO companies specialize in improving search rankings and driving organic traffic. However, finding the right SEO agency in Nebraska can be overwhelming, and to help you make an informed decision, we have curated a list of Nebraska's 15 best SEO companies. They have a proven track record of delivering exceptional SEO services, generating tangible results, and improving online visibility. With their expertise in technical optimizations, keyword research, content marketing, and link building, you can't help but find comprehensive resolutions no matter your size and budget.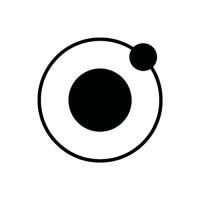 NUOPTIMA
NUOPTIMA – yes, that's us! You've found this page because we're so good at SEO we're able to promote ourselves.
A bit about us
We're an honest growth agency, and our goal is to drive qualified traffic & profit for your business. 
We don't work with everyone. In fact, we actively refuse 50% of all businesses that try to work with us. That's purely based on if we think we can make your campaign a success. We only grow as an agency if we can get you results and you refer us to your friends and family. 
Before you choose an SEO agency, reach out to our team. We'll objectively tell you what we think, and if it's good, we'll propose a fair price alongside a set of growth expectations and KPIs.
Once you start to work with us, you'll be in regular contact with our team. You'll be provided with extensive data tracking and will see us on regular calls.
Our SEO capabilities
We've worked on over 200+ SEO projects.

Our Head of SEO has 15+ years of experience, and we employ over 20 content writers.

We're a full-stack SEO agency and provide technical SEO, backlink building, and content writing services.

Costs start from $1,000 per month, depending on your requirements. 

We've worked with local service providers all the way to public companies.

We've worked across B2C and B2B, having driven brands to 7 figures in sales, and exceeded B2B SQL quotas.
Next steps
Firstly, you should visit our SEO services page

here

.

Then, you should read through some case studies

here

.

And when you're ready, send us a message or book a call

here

.
Headquarters Location: 

New York, NY

Founded: 2020
Specialization: SEO, Content Marketing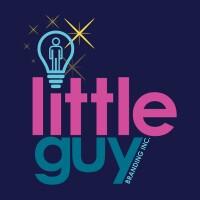 Little Guy Branding
Founded in 2010, Little Guy Branding has grown from a freelance project-based endeavor to offering full-service digital promotions. Initially focused on small and medium-sized businesses in and around Omaha, the company now serves clients nationwide. Little Guy Branding specializes in website creation, SEO, mobile app development, eCommerce, social media management, and more. Their mission is to provide effective internet-based marketing solutions for sustainable growth. Little Guy Branding prioritize personalization, maintaining a relatable approach without the egos of larger firms. 
Headquarters:

Ralston, NE

Founded:

2010

Specialization:

Online Marketing

Website: https://www.lgxbranding.com/
Phone Number:

+1 402-882-1133

Email: [email protected]
Address:

7305 Main St, Ralston, NE 68127, United States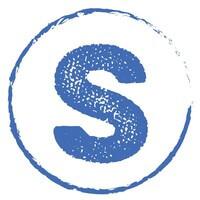 Social Media Omaha
Social Media Omaha, an industry-leading internet promotions firm, is dedicated to helping people expand their virtual presence and attract new customers. Their team of specialists excels in internet marketing, including SEO, pay-per-click (PPC) advertising, and social media promotion. Whether your goal is to increase internet exposure, improve website traffic, or create compelling content, Social Media Omaha has the knowledge and experience to support you. They work closely with clients to develop personalized promotion plans that address their unique needs and objectives, strongly emphasizing the delivery of tangible results. 
Headquarters:

Omaha, NE

Founded:

2015

Specialization:

Social Media

Website: https://socialmediaomaha.com/
Phone Number: +1

(402) 575-8448

Email: [email protected]
Address:

4611 S 96th St #247, Omaha, NE 68127, United State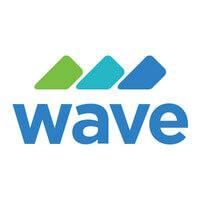 Wave Interactive
If you're looking for tailored resolutions for digital challenges, Wave Interactive is a company you can trust. Their multidisciplinary team of engineers, designers, strategists, and system architects collaborate to deliver full-service software development to maximize clients' return on investment (ROI). With expertise in multiple languages and databases, their team covers application creation, implementation, management, and support. Wave Interactive excels in system architecture, drawing on experience with diverse customers, while their architects and engineers ensure effective system solutions, considering design and execution. 
Headquarters:

Omaha, NE

Founded:

1998

Specialization:

Software development

Website: https://wave.dev/
Phone Number:

+1 402-603-2200

Address: 12801 Pierce St. #110, Omaha, NE 68144, United States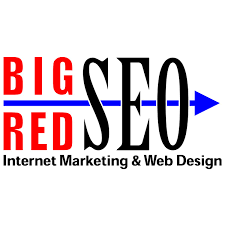 Big Red SEO
Big Red SEO is an Omaha-based company offering affordable packages to improve rankings on search engines like Google and Bing. As a husband and wife team, they pride themselves on being an "SEO Power Couple," not a traditional agency. They provide customized and cost-effective SEO resolutions tailored to each client's needs. Big Red SEO's mission is to help firms achieve higher search engine rankings by focusing on organic optimization and ensuring websites have clear navigation, engaging content, and search engine-friendly designs. In addition to SEO, they give web consultations, and work on development, content writing, press release distribution, link analysis, and website audits.
Headquarters:

Omaha, NE

Founded:

2010

Specialization:

SEO

Website: https://www.bigredseo.com/
Phone Number:

+1 402-522-6468

Address: 1227 S 119th St, Omaha, NE 68144, United States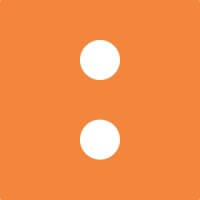 Rushminute
In many ways Rushminute is the ideal creative digital marketing agency. Their tight-knit team of coders, writers, project managers, and designers collaborates globally to provide a range of services. This includes web development, content, growth, social media management, SEO, PPC advertising, and blog writing. Rushminute specializes in assisting small firms with their virtual presence, offering quick fixes, top search engine rankings, and organized day-to-day management of websites and social media channels. They also give face-to-face virtual team meetings via Google Hangouts or FaceTime, providing customers with instant answers and personalized support. 
Headquarters:

Lincoln, NE

Founded:

2007

Specialization:

Marketing

Website: https://rushminute.com/
Phone Number:

+1 402-937-9872

Email: [email protected]
Address: 640 N 55th St, Lincoln, NE 68504, United States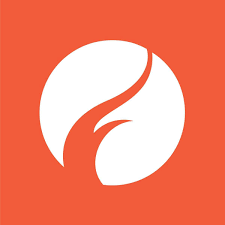 Firespring
Firespring is a purpose-driven organization that passionately works to help clients make a greater impact. Their purpose is to accelerate prosperity for the collective good, embracing accountability and transparency. As Nebraska's first Certified B Corporation, Firespring collaborates with nonprofits and companies, understanding their unique challenges and responsibilities. Being a Certified B Corporation connects Firespring with like-minded businesses advocating for positive change globally, giving them a wide-ranging outlook, a vibrant culture and exceptional team, all upholding the kind of core values that attracts top talent. 
Headquarters:

Lincoln, NE

Founded:

1992

Specialization:

Non-Profits

Website: https://firespring.com/
Phone Number:

+1 402-437-0000

Email: [email protected]
Address: 1201 Infinity Ct, Lincoln, NE 68512, United States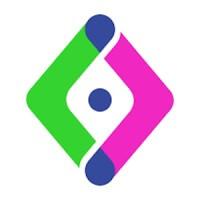 True North Technologies
Founded in 2019, True North Technologies specialize in creating a compelling buzz around your business, fueled by a clear and concise message. With extensive industry knowledge, they fearlessly tackle projects of any size, devoting themselves to each endeavor. In today's digital age, a strong online presence is essential for firms and nonprofits. True North Technologies understands this, emphasizing the importance of meeting consumer expectations, establishing credibility, and encouraging lasting engagement. Their process revolves around your organization's unique needs. Collaborating directly with your team, they build a tailored promotions strategy from scratch, effectively reflecting your vision.
Headquarters:

Lincoln, NB

Founded:

2019

Specialization:

Branding

Website: https://www.go-tnt.com/
Phone Number:

+1 402-420-5101

Email: [email protected]
Address: 285 S 68th St Pl #312, Lincoln, NE 68510, United States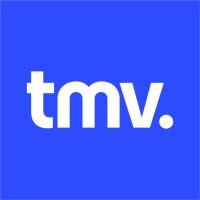 TMV Social
TMV Social is a specialized organization offering web design, SEO, social content, PPC, and paid social advertising for medium to large firms. Their goal is to ensure profitable ad spending at scale, generating increased customer engagement and inquiries. They automate eCommerce operations and provide detailed analytics for informed investment decisions and ROI measurement. With a flexible approach, TMV Social works with any industry and has a proven track record. TMV Social conducts local search audits and evaluates Google Ads and Facebook Ads, providing insights and timelines for improving sales and ROI. 
Headquarters:

Kearney, NB

Founded:

2015

Specialization:

Advertising

Website: https://www.tmvsocial.com/
Phone Number:

+1 308-293-8040

Email: [email protected]
Address: 5400 Coal Chute Rd, Kearney, NE 68847, United States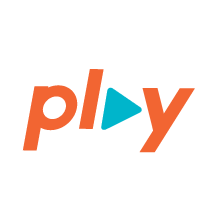 PLAY Creative
Founded in 2007, PLAY Creative's mission is to make promotions enjoyable for both customers and staff, emphasizing communication and collaboration. PLAY Creative is an innovative team specializing in print and internet-based media campaigns. They work closely with marketing directors and teams, providing creative strategies and executing tactics to achieve goals. They create engaging media to reach and expand user bases. Despite evolving trends, PLAY Creative maintains a strong focus on results, and view different media as tools to deliver targeted messages. PLAY Creative goes beyond advertising and promotions, providing consultation for scaling opportunities. They prioritize open communication and collaboration to produce outstanding outcomes for clients.
Headquarters:

Lincoln, NE

Founded:

2007

Specialization:

Digital

Marketing

Website: https://www.playcreativedesign.com/
Phone Number:

+1 (402) 235-1328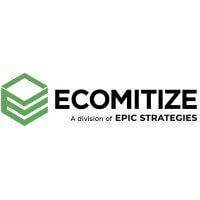 Ecomitize
With a successful track record since 2013, Ecomitize is a leading eCommerce solutions provider. Founded by business owners, not just developers, the company understands the needs of both firms and the eCommerce industry. Led by Jacob North, they have spent a decade perfecting platforms and integrations, surpassing out-of-the-box options. Ecomitize offers end-to-end resolutions, including research, site creation, SEO, website development, marketing, and hosting. They aim to simplify eCommerce by eliminating delays and overpricing common in the industry. Their mission is to provide online merchants with exceptional value and world-class customer service. 
Headquarters:

Omaha, NE

Founded:

2013

Specialization:

eCommerce

Website: https://ecomitize.com/
Phone Number:

+1 855-735-4313

Email: [email protected]
Address: 516 N Dewey St #10, North Platte, NE 69101, United States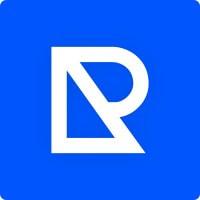 Nerd Rush
Nerd Rush is a dynamic digital marketing company that has been providing modern solutions since 2019. Based in Omaha, they produce innovative web design and SEO for both B2B and B2C firms. With a skilled team of professionals who stay up-to-date with the latest trends and technologies, Nerd Rush goes beyond aesthetics to deliver comprehensive answers to web problems. They prioritize collaboration, working closely with customers to solve complex problems. Nerd Rush focuses on quality over quantity, offering a select range of services that make a meaningful difference. They develop long-term relationships with clients who understand the importance of investing in virtual growth. 
Headquarters:

Omaha, NE

Founded:

2019

Specialization:

SEO

Website: https://nerdrush.com/
Phone Number:

+1 402-509-5286

Address: 950 S 10th St #70, Omaha, NE 68108, United States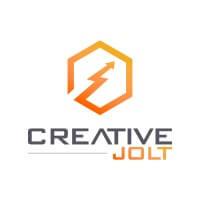 CREATIVE JOLT
Founded by David Pehrson in 2015, CREATIVE JOLT is a dynamic company whose expertise lies in leveraging AI technology, innovative strategies, and advertising to propel firms forward. Initially offering web design, they discovered the transformative potential of targeted lead generation, focusing exclusively on PPC advertising to drive growth. As a Certified Google Partner, CREATIVE JOLT specializes in Google Ads and Microsoft Ads, serving people across the United States and Canada from their headquarters in Omaha. Their mission is to connect businesses with the right customers, and maximize ROI through precise and effective campaigns.
Headquarters:

Omaha, NE

Founded:

2015

Specialization:

Artificial Intelligence

Website: https://www.creativejolt.com/
Phone Number:

+1 833-399-9977

Address: 1299 Farnam St STE 300, Omaha, NE 68102, United States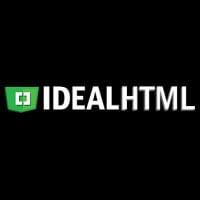 Ideal HTML
Offering responsive web solutions at competitive prices, Ideal HTML makes it effortless for firms to establish an impactful internet presence and deliver exceptional customer experiences. As a trusted local web designer, Ideal HTML provides a comprehensive range of services, including website development, web hosting, email hosting, domain registration, and ongoing website support. They understand the unique requirements of businesses in Nebraska, and collaborate closely with clients to create visually stunning websites that enhance online visibility. With their expertise and unwavering commitment, Ideal HTML empowers companies to thrive in the digital landscape. 
Headquarters:

Norfolk, NE

Founded:

2017

Specialization:

Web Design

Website: https://idealhtml.com/
Phone Number:

+1 402-860-2601

Email: [email protected]
Address: 1105 S 13th St, Ste 205, #3, Norfolk, NE 68701

KreativElement
KreativElement is a passionate team who help define brands and engage their audience. They go beyond traditional promotion, becoming an extension of clients' teams. By embracing customers' mission, vision, and values, KreativElement ensures these aspects are evident in every project. The organization specializes in serving those that require a dedicated promotions team that truly understands their culture and vision. They address the common disconnect with marketing by forming vital connections through a thorough understanding of demographics. With experienced professionals in various areas, including social media, copywriting, paid ads, SEO, videography, and photography, KreativElement offers comprehensive services.
Headquarters:

Omaha, NE

Founded:

2012

Specialization:

Growth

Website: https://kreativelement.com/
Phone Number:

+1 402-557-5894

Email: [email protected]
Address: 8790 F St Suite 305, Omaha, NE 68127, United States
Conclusion
Nebraska boasts a selection of exceptional SEO agencies that have proven their expertise and achieved remarkable results. This list of the 15 best SEO companies showcases a diverse range of places committed to staying abreast of the latest SEO trends and implementing effective strategies. Nebraska offers various options for businesses seeking professional SEO services, from established firms to smaller boutiques.