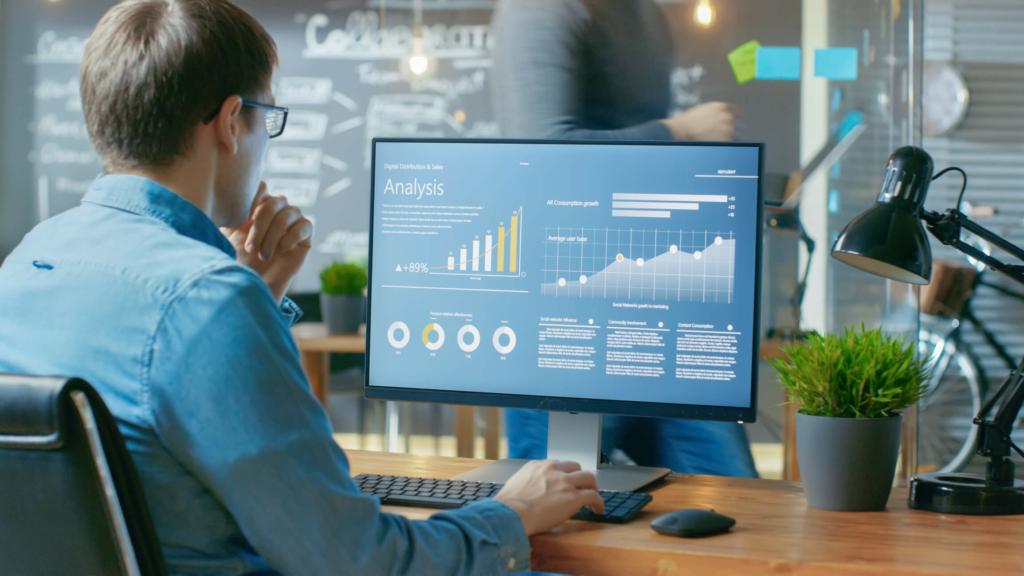 In recent years, Newcastle's digital landscape has undergone a remarkable transformation, highlighting the significance of building a strong online presence. As the city embraces the latest digital advancements, the adoption of search engine optimisation (SEO) has surged among companies aiming to amplify visibility and attract website traffic. This surge in demand has led to the establishment of numerous SEO agencies in Newcastle, all vying to deliver effective results and enhance online rankings. In this article, we delve into the top SEO agencies in Newcastle, exploring their distinct services to assist you in selecting the ideal company that aligns with your objectives.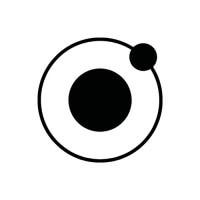 NUOPTIMA
NUOPTIMA – yes, that's us! You've found this page because we're so good at SEO we're able to promote ourselves.
A bit about us
We're an honest growth agency, and our goal is to drive qualified traffic & profit for your business. 
We don't work with everyone. In fact, we actively refuse 50% of all businesses that try to work with us. That's purely based on if we think we can make your campaign a success. We only grow as an agency if we can get you results and you refer us to your friends and family. 
Before you choose an SEO agency, reach out to our team. We'll objectively tell you what we think, and if it's good, we'll propose a fair price alongside a set of growth expectations and KPIs.
Once you start to work with us, you'll be in regular contact with our team. You'll be provided with extensive data tracking and will see us on regular calls.
Our SEO capabilities
We've worked on over 200+ SEO projects.

Our Head of SEO has 15+ years of experience, and we employ over 20 content writers.

We're a full-stack SEO agency and provide technical SEO, backlink building, and content writing services.

Costs start from $1,000 per month, depending on your requirements. 

We've worked with local service providers all the way to public companies.

We've worked across B2C and B2B, having driven brands to 7 figures in sales, and exceeded B2B SQL quotas.
Next steps
Firstly, you should visit our SEO services page

here

.

Then, you should read through some case studies

here

.

And when you're ready, send us a message or book a call

here

.
Headquarters: London, UK
Founded: 2020
Specialization: SEO & Content Marketing

Edward Robertson
Edward Robertson is a leading digital agency with offices in Darlington and Newcastle, dedicated to improving the online world. The agency specialises in developing and supporting trusted technology solutions for websites, web applications, and back-end systems to enhance the online experience for businesses and their customers. With a talented team of hard working professionals, Edward Robertson Digital plans, designs, and develops custom digital strategies tailored to each client's distinctive demands.
Headquarters: Darlington, UK (with offices in Newcastle)
Founded: 1996
Specialisation: SEO, UI/UX Design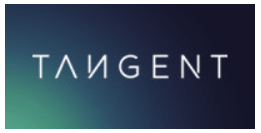 Tangent
Tangent is a leading UK-based digital agency that solves digital challenges and creates memorable customer experiences through product design, engineering, and optimisation. Working with Tangent gives businesses access to cross-disciplinary teams that help them achieve their digital ambitions, whatever they may be. The agency serves clients of all shapes and sizes, from membership organisations to global blue-chip companies, using tools, research, and experience to provide tangible solutions and actionable roadmaps. Tangent offers six core capabilities, including digital product design and engineering, consultancy and research, conversion rate optimisation, digital brand and UI, support and maintenance, and SEO, enabling the agency to attain effective results for their clients.
Headquarters: London, UK (serving Newcastle)
Founded: 2001
Specialisation: SEO, UI/UX Design, & Web Design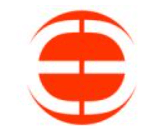 EDOT3
EDOT3 is a renowned digital agency based in Newcastle upon Tyne that has been a leading authority in branding, SEO strategy, and conversion web design since their establishment in 2007. With an unwavering commitment to meaningful interaction and the highest level of integrity, EDOT3 creates bespoke solutions that drive businesses toward their ultimate goals. By combining the power of good design and intelligent creative marketing, EDOT3 ensures clients receive an exceptional return on their investment. EDOT3 understands that each dot in a business's digital presence matters, and the agency takes great care to ensure that every detail is accounted for. 
Headquarters: Newcastle, UK 
Founded: 2007
Specialisation: Branding, SEO Strategy, and Conversion Web Design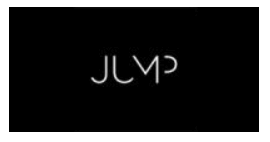 JUMP
JUMP is a brand strategy, design, and innovation agency that has been helping businesses create, develop, and communicate their brands through design and digital since their inception. With a team of experienced graphic designers, digital developers, advertisers, writers, and brand strategists, JUMP describes themselves as creative consultants who are passionate about achieving results. From their offices in Newcastle upon Tyne, JUMP has worked with some of the world's largest and smallest organisations, combining creativity and technical knowledge to drive business.
Headquarters: Newcastle, UK 
Founded: 2007
Specialisation: SEO, Brand Strategy, & Digital Marketing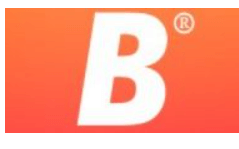 Bumbl
Bumbl is a digital marketing agency that expertly merges strategy, creativity, and technical prowess to yield compelling outcomes. Their diverse team, including strategists, designers, creatives, copywriters, and paid media specialists, has proven successful in serving businesses of all sizes. Bumbl understands that company culture isn't just about words on a page; it's a reflection of work processes and deeply held beliefs. This comprehension is part of what makes their approach so effective and their results so impressive.
Headquarters: Newcastle, UK 
Founded: 2015
Specialisation: SEO, Digital Marketing, & Graphic Designing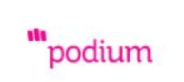 Podium Creative Ltd
Podium Creative Ltd is a renowned digital agency fueled by creativity and technical SEO proficiency. Acknowledging the value of great people in providing exceptional results, the agency employs a focused and talented workforce, each member an expert in their respective marketing specialism. Beyond creating visually appealing campaigns, Podium Creative Ltd is committed to driving tangible business outcomes. Their primary objectives include enhancing web traffic, multiplying lead generation, and boosting sales for their clients. The team's extensive industry knowledge and experience underpin their capability to produce campaigns that offer significant business value. Their dedication to delivering measurable outcomes and their relentless pursuit of excellence has earned them a prominent reputation in the market.
Headquarters: Newcastle, UK 
Founded: 2012
Specialisation: SEO, Lead Generation, & Copywriting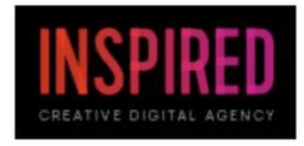 Inspired Agency
Inspired Agency is a creative digital agency that offers a targeted range of services to clients across all sectors. Understanding that captivating web design is only part of the equation, Inspired Agency places a high priority on creating websites that align with the expectations and desires of their clients' customers to maximise engagement and conversion rates. The agency's combination of smooth design and user experience insight ensures that they build websites that are easily found, navigated on all devices, and provide the best possible user experience. The team at Inspired Agency comprises a collective of creative thinkers, digital innovators, and strategic experts. This diverse ensemble collaborates seamlessly, pooling their talents to push boundaries and captivate audiences.
Headquarters: Newcastle, UK 
Founded: 2007
Specialisation: UI/UX Design, SEO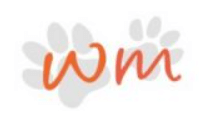 Wriggle Marketing
Wriggle Marketing stands out as an esteemed, revenue-increasing, and award-winning creative digital agency that provides a comprehensive range of services all under one roof. Their approach to digital marketing is characterised by a multi-channel, customer-centric focus, with a strong emphasis on achieving a solid return on investment driven by data. Wriggle Marketing acts as an extension of clients' marketing teams, leveraging the expertise of professionals in web design & development, SEO, PPC, social media, and graphic design.
Headquarters: Newcastle, UK 
Founded: 2007
Specialisation: SEO, PPC, Graphic Designing, Digital Marketing, & Social Media Management
May Green Marketing
May Green Marketing is a leading marketing company that provides innovative marketing solutions to businesses throughout the UK. As specialists in branding, digital campaigns, public relations, and creative marketing, the agency has a successful nine-year track record of marketing businesses both large and small. May Green Marketing is dedicated to helping their clients succeed, step ahead of the competition, and become leaders in their industries. The agency's expertise and marketing know-how can help businesses achieve their goals, no matter how ambitious they may be.
Headquarters: Newcastle, UK 
Founded: 2014
Specialisation: Branding, PR, SEO, Digital Marketing, & Creative Marketing
Allies Group
At Allies Group, creativity, content, digital marketing, and training are at the heart of everything they do. The agency's team of experts, including writers, designers, directors, and producers, are highly experienced in producing all forms of content that captures attention and leaves a lasting impression. With an unrivalled portfolio of luxury lifestyle and fashion magazines, online blogs, and leading websites, Allies Group has a proven track record of creating stop-in-your-tracks work, and the agency's digital capability extends across the full range of digital marketing services, from online strategy development to web design and build, to all elements of online advertising and marketing, culminating with an expertise in data analysis. 
Headquarters: Newcastle, UK 
Founded: 2015
Specialisation: Copywriting, SEO, Digital Marketing, & Data Analytics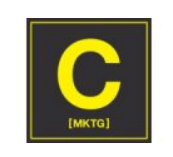 Chemistry Marketing
Chemistry Marketing is a dynamic multi-disciplinary creative agency based in Newcastle. The agency has specialised in both offline and online marketing from the very beginning, fusing creativity, digital expertise, and insightful data-driven strategies to attain and create compelling communications that work for their clients' businesses. At Chemistry Marketing, they understand the importance of creating positive reactions through engaging communications across multiple channels and platforms. They have stripped away all the confusing marketing jargon to create a full-service agency that's approachable, helpful, and friendly; an agency that they would deal with themselves.
Headquarters: Newcastle, UK 
Founded: 2014
Specialisation: SEO, Digital Marketing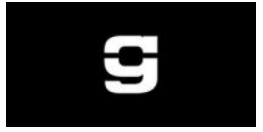 Guerilla
At Guerilla, the question they get asked most often is "why Guerilla?" The agency's name comes from a little-known quote that describes Cuban revolutionary guerillas as "a small, yet extremely dedicated group of individuals that employs highly creative solutions to overcome more powerful adversaries." And for Guerilla, that quote resonates. The agency prides itself on being a strategic, creative marketing agency that spends time getting to know clients' companies, marketplaces, objectives, and challenges. This immersive phase informs their insights and results in a mixture of strong creative concepts and clear strategic thinking. 
Headquarters: Newcastle, UK 
Founded: 2014
Specialisation: SEO, Advertising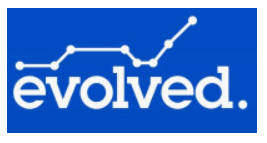 Evolved Search
Evolved Search was founded with the simple belief that there is a better way of delivering performance online. Since their inception in 2014, the agency has worked with businesses that want to take their search campaigns and online visibility to another level.  Evolved Search combines a clever use of data with a creative approach, delivering campaigns that not only achieve impressive performance figures in terms of traffic, engagement, and revenue, but also elevate and enrich their clients' brand online in the long-term. Unlike many agencies, they focus solely on search and the components that sit within them to achieve maximum growth for their clients. Each channel complements the next, and Evolved Search applies a "data + creativity = results" methodology to everything they do.
Headquarters: Newcastle, UK 
Founded: 2014
Specialisation: SEO, Paid Advertising, & PPC

Silver Bullet Marketing
Silver Bullet Marketing is a fully integrated agency based in Newcastle, offering a wide range of services from corporate branding to crisis management. Since their establishment in 1999, the agency has built a reputation for their no-nonsense approach to a profession often shrouded in mystery and ever-changing technology. Silver Bullet Marketing's continuous investment in people and technology allows the agency to blend traditional skills with contemporary digital marketing techniques, all delivered with a dedication to creativity. With a team of experts specialising in different areas, Silver Bullet Marketing is equipped to handle a wide variety of projects. 
Headquarters: Newcastle, UK 
Founded: 1999
Specialisation: Corporate Branding, PPC, and Brand Management
Conclusion
In summary, the vibrant city of Newcastle is home to a league of top-tier SEO companies that exemplify the epitome of digital marketing prowess. These exceptional firms seamlessly blend innovation, expertise, and an unwavering commitment to driving tangible results. With an acute understanding of the local market dynamics, they craft tailored strategies that catapult businesses to the forefront of search engine rankings, ensuring maximum online visibility and organic traffic. By partnering with these industry leaders, Newcastle-based enterprises gain a competitive advantage, establish a commanding online presence, and unlock unprecedented growth opportunities.