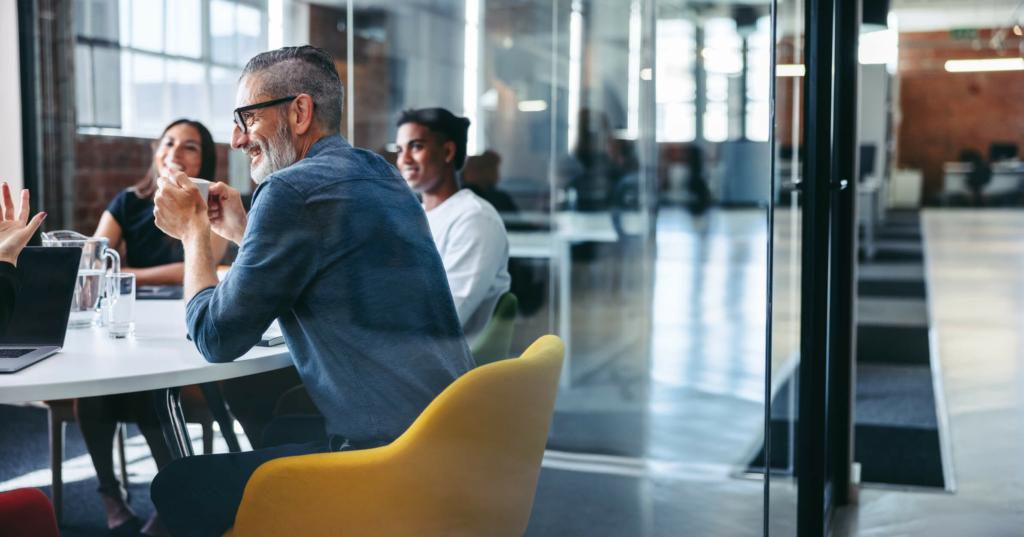 Are you tired of being buried within Google search results? Do you dream of seeing your website ranking high and proud on the first page? Look no further than Nottingham's premier SEO companies! These teams of digital wizards will sprinkle their magic SEO dust on your website, transforming it from an online wallflower into a digital superstar. Say goodbye to crickets chirping on your website and hello to a buzzing hive of activity. Don't believe us? Keep reading below to see how we can take your online presence to the next level.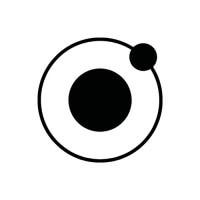 NUOPTIMA
NUOPTIMA – yes, that's us! You've found this page because we're so good at SEO we're able to promote ourselves.
A bit about us
We're an honest growth agency, and our goal is to drive qualified traffic & profit for your business. 
We don't work with everyone. In fact, we actively refuse 50% of all businesses that try to work with us. That's purely based on if we think we can make your campaign a success. We only grow as an agency if we can get you results and you refer us to your friends and family. 
Before you choose an SEO agency, reach out to our team. We'll objectively tell you what we think, and if it's good, we'll propose a fair price alongside a set of growth expectations and KPIs.
Once you start to work with us, you'll be in regular contact with our team. You'll be provided with extensive data tracking and will see us on regular calls.
Our SEO capabilities
We've worked on over 200+ SEO projects.

Our Head of SEO has 15+ years of experience, and we employ over 20 content writers.

We're a full-stack SEO agency and provide technical SEO, backlink building, and content writing services.

Costs start from $1,000 per month, depending on your requirements. 

We've worked with local service providers all the way to public companies.

We've worked across B2C and B2B, having driven brands to 7 figures in sales, and exceeded B2B SQL quotas.
Next steps
Firstly, you should visit our SEO services page

here

.

Then, you should read through some case studies

here

.

And when you're ready, send us a message or book a call

here

.
Headquarters:London, UK
Founded: 2020
Specialization:

SEO, Content Marketing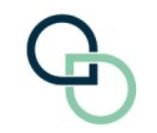 Autify Digital
Autify Digital is an e-commerce integration and digital marketing agency in the UK. Their team of specialists offers a comprehensive range of services covering SEO, PPC, and web design to help businesses achieve online success. Autify Digital understands that effective collaboration is all about clear communication, which is why they start by getting to know the goals and objectives of their clients during the discovery phase. By carefully considering their clients' vision, requirements, and processes from every angle, they ensure that their services are purpose-driven and focused on yielding real results.
Headquarters: Nottingham, UK
Founded: 2021
Specialisation: SEO, Web Design, E-Commerce Integration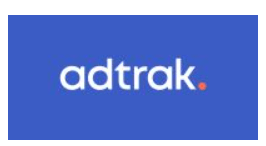 Adtrak
Adtrak is a UK-based design, marketing, and brand agency that is dedicated to delivering results and helping clients achieve profitable returns. Their team in Nottingham is made up of ambitious marketers and strategic creatives who work hard to build brands and grow businesses. Adtrak is focused on creating solutions that work, whether through design, marketing, or branding strategies. Their guiding principles are simplicity, visibility, and performance, which ensure that every project they work on is clear, easy to understand, and measurable. What sets Adtrak apart is their commitment to these values. They strive to simplify their work and make it easy for clients to understand and use. They also prioritise visibility, allowing clients to see the results of their work and measure their success.
Headquarters: Nottingham, UK
Founded: 2016
Specialisation: SEO, Branding, & Web Design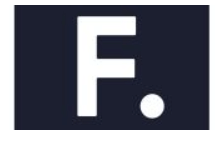 Framework Design
Framework Design is a Nottingham-based creative team that prides itself on being flexible and adaptable. Their team of skilled professionals works collaboratively with brands to craft memorable digital experiences. Their focus is on creating high-quality products, whether it's websites, e-commerce stores, mobile apps, video content or digital campaigns. They don't believe in a one-size-fits-all approach, and they tailor their services to meet the distinctive requirements of each project. 
Headquarters: Nottingham, UK
Founded: 2011
Specialisation: Web Design, Advertising, Web Development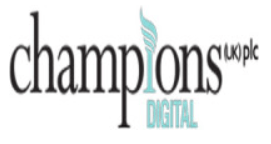 Champions
Champions is a digital marketing agency headquartered in Nottingham, with a reach that extends to Leicester and Derby. They offer a range of internet marketing services, including SEO, PPC, web design, and social media marketing. One area where Champions excels is online reputation management. They offer a service called Champions Reviews, which helps businesses manage their online reputation by monitoring and responding to customer feedback on review sites like Google, Yelp, and Facebook. 
Headquarters: Nottingham, UK
Founded: 2003
Specialisation: Digital Solutions, Strategy, and Creatives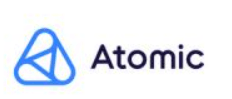 Atomic
With a track record spanning over two decades, Atomic has established itself as a seasoned problem solver. Their focus is on creating smart and innovative enterprise apps and websites that yield proven results and are easy to use. Based in Nottingham and London, their work extends far beyond these locations. They have built long-lasting relationships with several global brands and continue to deliver successful projects on an international scale.
Atomic's studio capacity and robust systems allow them to take on projects of any size, and their ability to consistently deliver quality work has earned them a reputation as a reliable partner. Their approach is rooted in simplicity, with a focus on creating user-friendly experiences that meet the demands of their clients. 
Headquarters: Nottingham, UK
Founded: 1998
Specialisation: SEO, Web Design, Digital Marketing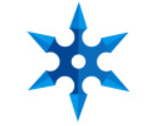 Exposure Ninja
Exposure Ninja is a digital marketing agency that prides itself on being straightforward and transparent. Unlike others in the industry, they avoid using jargon and instead focus on plain English, ensuring their clients always understand what they're doing. Their team of experts are not cowboys, but ninjas, committed to delivering quality work. Transparency is a core value of Exposure Ninja, as they believe in sharing their knowledge with clients to show exactly how  much they know and the value they can bring. The agency is led by project managers who provide personal service to clients, ensuring an approach that meets their specific needs. 
Headquarters: Nottingham, UK
Founded: 2013 
Specialisation: SEO, Web Design, PPC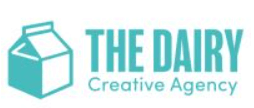 The Dairy Creative Agency
For over two decades, The Dairy Creative Agency has been producing quality results from their West Bridgford base, located close to Nottingham. The team comprises experts in a range of marketing tactics and specialisms, making it easy for clients to partner with them on either a monthly retainer basis or for specific projects or campaigns. Their full-service approach includes content marketing, digital, design, branding and strategy, and they have experience working with businesses across various sectors including retail, leisure, sport, construction, healthcare, and education. 
Headquarters: Nottingham, UK
Founded: 2002
Specialisation: Web Design, PR and Media, Graphic Design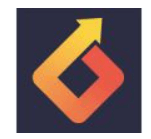 Repeat Digital
Repeat Digital emerges as a specialist agency, placing emphasis on PPC and SEO management, with an unwavering commitment to driving growth for lead generation businesses. Their resolute dedication to delivering exceptional results is evident in the bespoke solutions they provide, consistently yielding a high ROI. Encompassing a comprehensive range of services including Google Ads, remarketing, Facebook Ads, SEO services, e-commerce marketing, and Google Shopping, Repeat Digital covers all aspects of digital marketing. Functioning as an extension of their clients' team, they strive for seamless alignment across all marketing channels, allowing them to focus on their core priorities while they leverage their expertise to fuel growth and achieve outstanding outcomes.
Headquarters: Nottingham, UK
Founded: 2017
Specialisation: SEO, Paid Socials, E-Commerce Marketing, & Google Ads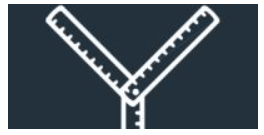 The Yardstick Agency
The Yardstick Agency provides marketing solutions to the financial services sector. Their expertise lies in aiding financial advisers, planners, support service providers, product providers, and investment managers in improving their marketing efforts. They understand the significance of financial advisors and planners, whose services can have a life-changing impact on their clients. Therefore, their primary goal is to help more consumers benefit from the valuable services they provide through effective marketing strategies. The Yardstick Agency is dedicated to providing comprehensive marketing tactics that address the different demands of each of their clients. With their exceptional skills and knowledge, they create marketing campaigns that highlight their clients' strengths and enhance their brand image.
Headquarters: Nottingham, UK
Founded: 2016
Specialisation: SEO, Digital Marketing, Video Production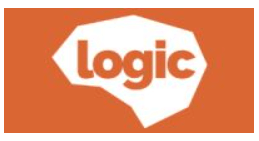 Logic Digital
Logic Digital, formerly known as 01 Agency Limited, emerges as a dynamic force in the digital realm. With a focus on delivering tangible results, they establish a two-way relationship with their clients, actively contributing to their online growth. Offering a comprehensive suite of services, including SEO, PPC, LinkedIn lead generation, web development, e-commerce support, and UI/UX design, Logic Digital leverages their extensive experience of over six years to navigate the ever-changing digital landscape. Their commercially minded and passionate team takes great pride in witnessing their clients benefit from their expertise, fueling their commitment to excellence.
Headquarters: Nottingham, UK
Founded: 2016
Specialisation: SEO, PPC, LinkedIn Lead Generation, Web Development, E-Commerce Support, & UI/UX Design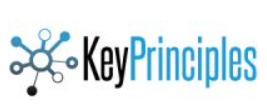 Key Principles
Key Principles provides innovative, integrated solutions that help businesses of all sizes achieve their goals. With a client base ranging from small local companies to large international corporations, they offer tailored marketing and internet marketing services. Their expertise includes website marketing, Microsoft Advertising, Facebook Advertising, LinkedIn Advertising, SEO, Google Adwords, Google Remarketing, Google Shopping, and email marketing. They also have extensive knowledge in marketing to enable a fully integrated approach. 
Headquarters: Nottingham, UK
Founded: 2005
Specialisation: Digital Marketing and SEO

Visibility Agency
The team at Visibility Agency comprises digital marketing experts who offer unparalleled support, guidance and expertise to help companies connect with their clients and foster advocacy for their products or services. Visibility Agency has worked with different kinds of businesses, such as lead generation, e-commerce and affiliate marketing, among others, and has extensive knowledge and experience in various markets including technology, health, and construction. Their services are available to businesses in the UK and Europe and include SEO, PPC, and social media ads.
Headquarters: Nottingham, UK
Founded: 2019
Specialisation: SEO, PPC, & Social Media Ads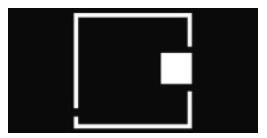 Intelicle
Intelicle emerges as a leading agency renowned for their passion for usability engineering. They specialise in crafting user-friendly and clean designs, driven by a team of knowledgeable and experienced professionals. With their commitment to delivering effective and dynamic services, Intelicle consistently ensures client satisfaction. Their focus on premium software development and strategic expertise has established strong collaborative relationships with global companies. Intelicle's reputation for exceeding client expectations through quality work and fast delivery sets them apart. With an emphasis on user-friendliness, Intelicle's positive, creative, and focused staff remains dedicated to meeting client needs.
Headquarters: Nottingham, UK
Founded: 2016
Specialisation: PPC, SEO, Web Design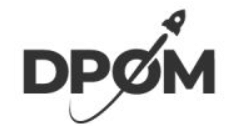 DP Online Marketing Ltd
DP Online Marketing Ltd is a well-established digital marketing agency that has been providing high-ROI campaigns since their inception in 2011. The agency's impressive track record includes winning multiple awards and being recognised as a Google Premier Partner. Additionally, DP Online Marketing was invited to attend Google Summits in New York and London, a testament to the agency's expertise. Unlike certain other agencies that rely on projecting a "fun and quirky" image, DP Online Marketing focuses on delivering exceptional service and results for its clients.
Headquarters: Nottingham, UK
Founded: 2011
Specialisation: SEO, PPC, Social Media, & Digital Marketing 
Bottom Line
In conclusion, Nottingham's digital landscape has witnessed significant growth and transformation, making it a vibrant hub for businesses aiming to establish a strong online presence. The top 15 SEO agencies in Nottingham, showcased in this article, offer a diverse range of services to cater to the digital marketing needs of all types of businesses. From PPC advertising and SEO to social media marketing and display advertising, these agencies leverage advanced strategies and platforms to drive lead generation and sales. By partnering with one of these reputable agencies, businesses in Nottingham can unlock their full potential in the competitive digital realm and achieve remarkable online success.