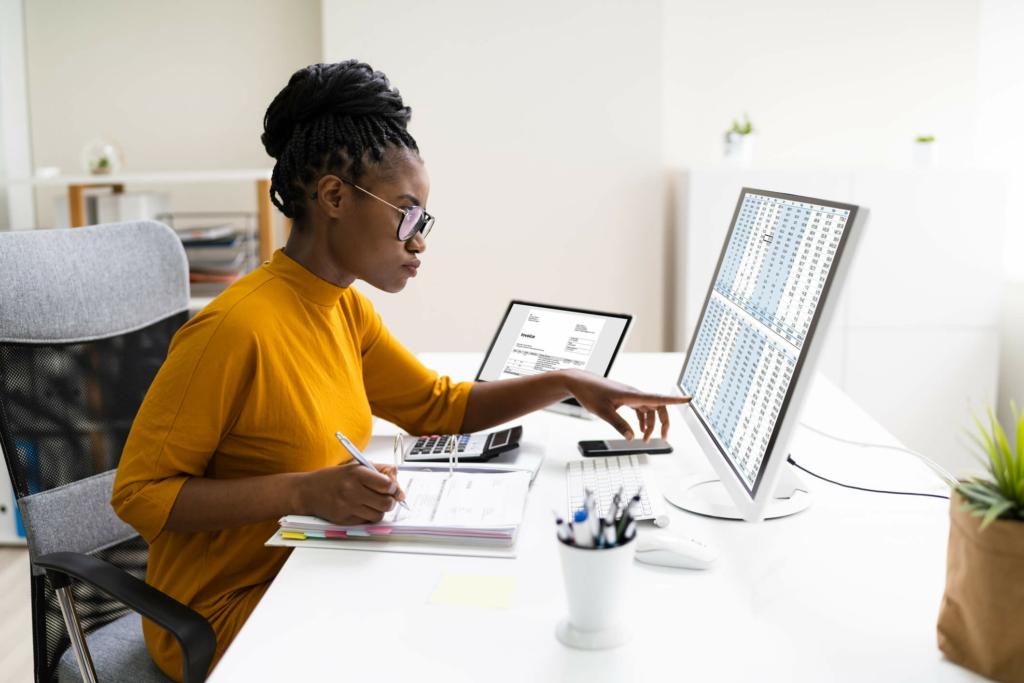 Looking for the perfect SEO partner to elevate your business's online visibility? Look no further! Sacramento is home to a diverse array of SEO companies that can help you thrive in today's competitive digital landscape. We've curated a list of 15 outstanding SEO companies based in Sacramento, each offering a distinctive set of services to cater to your specific needs. Dive in and discover which agency is the perfect fit for you!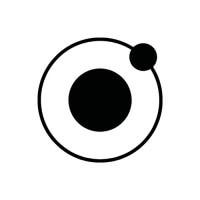 NUOPTIMA
NUOPTIMA – yes, that's us! You've found this page because we're so good at SEO we're able to promote ourselves.
A bit about us
We're an honest growth agency, and our goal is to drive qualified traffic & profit for your business. 
We don't work with everyone. In fact, we actively refuse 50% of all businesses that try to work with us. That's purely based on if we think we can make your campaign a success. We only grow as an agency if we can get you results and you refer us to your friends and family. 
Before you choose an SEO agency, reach out to our team. We'll objectively tell you what we think, and if it's good, we'll propose a fair price alongside a set of growth expectations and KPIs.
Once you start to work with us, you'll be in regular contact with our team. You'll be provided with extensive data tracking and will see us on regular calls.
Our SEO capabilities
We've worked on over 200+ SEO projects.

Our Head of SEO has 15+ years of experience, and we employ over 20 content writers.

We're a full-stack SEO agency and provide technical SEO, backlink building, and content writing services.

Costs start from $1,000 per month, depending on your requirements. 

We've worked with local service providers all the way to public companies.

We've worked across B2C and B2B, having driven brands to 7 figures in sales, and exceeded B2B SQL quotas.
Next steps
Firstly, you should visit our SEO services page

here

.

Then, you should read through some case studies

here

.

And when you're ready, send us a message or book a call

here

.
Headquarters: New York, NY
Founded: 2020
Specialization: SEO, Content Marketing

Instinct Marketing
Instinct Marketing excels in providing robust SEO services, including keyword research, on-page optimization, and content creation. They emphasize the importance of local SEO for brick-and-mortar businesses and eCommerce SEO for online retailers. Their strategic approach ensures that clients' websites rank higher in search results and enjoy an increase in organic traffic. By staying up-to-date with industry trends, Instinct Marketing offers a competitive advantage to businesses across various sectors. They collaborate with clients to identify goals and tailor campaigns to achieve optimal results, resulting in increased brand recognition and improved online performance.
Headquarters: Sacramento, CA
Founded: 2019
Specialization: Local SEO and eCommerce SEO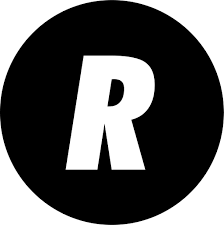 RevChimp
RevChimp is a leading SEO agency in Sacramento, offering a suite of services encompassing technical SEO and content optimization. They understand the importance of both search engine and user experience, ensuring clients' websites perform exceptionally well in both aspects. Their team collaborates with clients to analyze current website performance and identify areas for improvement. By addressing issues such as site speed, mobile-friendliness, and user experience, RevChimp helps businesses establish a solid foundation for long-term SEO success. They also excel in content creation, crafting engaging and keyword-rich content to attract and retain users.
Headquarters: Sacramento, CA
Founded: 2017
Specialization: Technical SEO and Content Optimization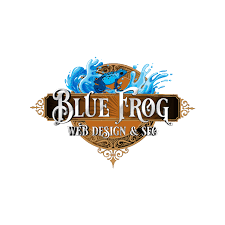 Blue Frog Web Design & SEO
Blue Frog Web Design & SEO is a renowned Sacramento agency that not only offers expert SEO services but also specializes in web design. They assist businesses in enhancing their online visibility through meticulously crafted SEO campaigns, employing techniques such as keyword research, link building, and on-page optimization. Simultaneously, Blue Frog creates visually appealing, responsive websites that are optimized for search engines and provide an enjoyable user experience. By combining design and SEO expertise, Blue Frog ensures clients enjoy a cohesive online presence that effectively attracts and retains customers.
Headquarters: Sacramento, CA
Founded: 2010
Specialization: Web Design and SEO

Capitol Tech Solutions (CTS)
Capitol Tech Solutions (CTS) stands as a prominent, full-service digital agency nestled in Sacramento's vibrant tech scene. They are recognized for their proficiency in offering multi-faceted SEO and SEM services. Their adept professionals utilize industry best practices to optimize websites, aiming for peak search visibility. Techniques such as technical optimization, content development, and strategic link-building form the cornerstone of their approach. The team at CTS understands the intricate interplay between SEO and SEM, a knowledge they leverage to create integrated campaigns. These campaigns artfully balance organic and paid strategies, ensuring clients receive optimal exposure, and thereby maximizing their return on investment.
Headquarters: Sacramento, CA
Founded: 2004
Specialization: SEO and SEM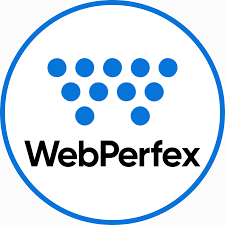 WebPerfex
WebPerfex is a versatile SEO firm based in Sacramento, best known for its service range, including on-page optimization, link building, and content creation. Their approach is flexible, adaptable to businesses of varying sizes and industries. Each campaign is dynamic, designed to enhance online visibility, and stimulate organic traffic flow. WebPerfex emphasizes a holistic approach, addressing both the technical elements and user experience to lay a sturdy foundation for SEO success. Their collaborative style involves working with clients to comprehend their unique goals. This understanding helps in crafting personalized campaigns that yield significant results and fuel long-term growth.
Headquarters: Sacramento, CA
Founded: 2013
Specialization: On-Page SEO and Link Building

Two Trees PPC
Two Trees PPC is a distinguished SEO company in Sacramento, with a notable focus on pay-per-click advertising alongside conventional SEO services. Their team of seasoned professionals guides clients towards maximizing their ROI, achieving business objectives through targeted campaigns. These campaigns skillfully harness the power of both organic and paid strategies. They employ a variety of techniques such as comprehensive keyword research, on-page optimization, and engaging content development. Two Trees PPC ensures that clients' websites not only rank high in search results but also offer a user-friendly experience, fostering customer loyalty and business growth.
Headquarters: Sacramento, CA
Founded: 2017
Specialization: PPC and SEO

Lockedown SEO
Lockedown SEO is a reputable agency based in Sacramento, specializing in helping manufacturers and industrial companies achieve greater online visibility. Their team of professionals understands the unique challenges and opportunities within these industries, tailoring SEO campaigns to meet the specific needs of clients in these niche sectors. By analyzing industry trends and competitors, Lockedown SEO formulates targeted plans that enhance clients' search engine rankings and attract their target audiences. Their focus on website structure and user experience ensures client websites are accessible and engaging, making them an ideal partner for businesses in manufacturing and industrial sectors.
Headquarters: Sacramento, CA
Founded: 2012
Specialization: SEO for Manufacturers and Industrial Companies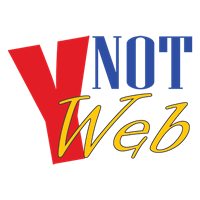 YNot Web
YNot Web, based in Sacramento, is an SEO agency that emphasizes the importance of local search optimization for small and medium businesses. With a deep understanding of the local market, YNot Web's team analyzes competitors and identifies opportunities to improve clients' digital presence in their communities. They craft customized campaigns to help businesses establish a strong local footprint and capitalize on nearby customers, ultimately driving revenue growth. In addition to local SEO, YNot Web also offers reputation management services to ensure clients maintain a positive online presence. Their commitment to delivering value for businesses in their immediate areas and fostering strong customer relationships sets them apart as a leading local SEO provider.
Headquarters: Sacramento, CA
Founded: 2003
Specialization: Local SEO and Reputation Management

SymSoft Solutions
SymSoft Solutions is a digital agency based in Sacramento that prides itself on offering top-notch SEO services alongside website design and development. Their team helps businesses maximize their online potential by not only improving search engine visibility but also ensuring websites are visually appealing and functionally optimized. SymSoft Solutions takes a holistic approach to digital marketing, addressing both the technical and aesthetic aspects of client websites. They also offer mobile app development services, making them an ideal partner for businesses seeking a comprehensive online solution that caters to various digital touchpoints.
Headquarters: Sacramento, CA
Founded: 2006
Specialization: SEO, Website Design, Development, and Mobile App Development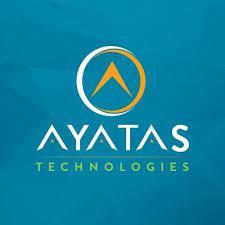 Ayatas Technologies
Ayatas Technologies is a Sacramento-based agency known for its expertise in eCommerce SEO. They offer a range of services designed to enhance the online visibility of eCommerce websites and drive higher conversion rates. By analyzing client websites and their target markets, Ayatas Technologies identifies areas for improvement and creates tailored strategies that help businesses attract and engage potential customers. Their focus on the specific needs of eCommerce businesses, including site structure, user experience, and product page optimization, has earned them a reputation as a trusted partner in the eCommerce space. Additionally, they offer eCommerce website development, ensuring seamless integration of their SEO strategies with the overall online shopping experience.
Headquarters: Sacramento, CA
Founded: 2007
Specialization: eCommerce SEO and Website Development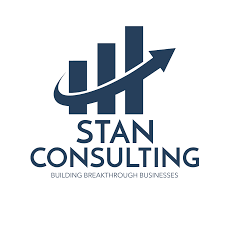 Stan Consulting
Stan Consulting is a digital marketing agency located in Sacramento, offering an array of SEO services to help businesses improve their online visibility and achieve their marketing goals. With a strong emphasis on creating high-quality content, Stan Consulting crafts engaging and informative materials that resonate with target audiences and boost search engine rankings. Their team also offers insightful competitor analysis, which enables clients to understand their market position and identify opportunities for growth. In addition to SEO, Stan Consulting provides social media marketing services to broaden their clients' reach and enhance brand visibility across multiple platforms.
Headquarters: Sacramento, CA
Founded: 2019
Specialization: Content-focused SEO, Competitor Analysis, and Social Media Marketing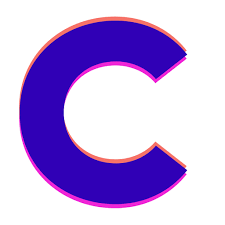 Cameron Creative
Cameron Creative is a Sacramento-based agency that combines expert SEO services with their proficiency in graphic design and branding. They work closely with clients to understand their business objectives, target audience, and industry landscape. Utilizing this information, they create visually striking and search engine optimized websites that effectively communicate brand identity and attract potential customers. Their team also offers ongoing support and maintenance to ensure client websites remain up-to-date and continue to perform well in search results. Cameron Creative's fusion of design and SEO expertise makes them a valuable partner for businesses looking for a visually appealing and search engine-friendly digital footprint.
Headquarters: Sacramento, CA
Founded: 2018
Specialization: SEO, Graphic Design, and Branding

Pyxel Development
Located in Sacramento, Pyxel Development offers an extensive range of SEO services to clients, with a strong focus on website optimization and performance enhancement. Their team of professionals possesses a deep understanding of website architecture, user experience, and search engine algorithms. This knowledge enables them to optimize clients' websites for maximum visibility and engagement. They take pride in offering personalized services tailored to each client's needs, ensuring that their SEO strategies align with specific business objectives. Additionally, Pyxel Development provides web design and development services, creating a seamless online experience that caters to clients' unique needs and goals, making them a versatile partner for businesses on the hunt for all-encompassing digital solutions.
Headquarters: Sacramento, CA
Founded: 2010
Specialization: SEO, Website Optimization, Web Design, and Development

Webtronix Designs
Based in Sacramento, Webtronix Designs is an accomplished digital marketing agency with an emphasis on offering outstanding SEO services to help clients excel online. The adept team at Webtronix Designs adopts a multifaceted approach to optimize clients' websites, incorporating on-page, off-page, and technical SEO. Their distinguishing attribute is their unwavering commitment to staying informed about industry changes, algorithm updates, and the latest optimization techniques. This dedication enables them to provide clients with up-to-date and effective SEO strategies. Moreover, Webtronix Designs excels in other digital marketing services such as social media management, PPC advertising, and content marketing, making them a one-stop-shop for companies seeking full-service online marketing support.
Headquarters: Sacramento, CA
Founded: 2010
Specialization: SEO, On-page, Off-page, Technical Optimization, Social Media Management, PPC Advertising, and Content Marketing
Conclusion
In summary, Sacramento is home to a wide array of SEO companies, each with its distinct strengths and areas of expertise. These 15 agencies demonstrate the breadth and depth of SEO services available in the region. By considering the unique needs of your business, you can choose the right partner to help you achieve your online visibility goals and drive sustainable growth. Regardless of your industry or target audience, these Sacramento SEO companies stand ready to assist you in navigating the ever-changing digital landscape and achieving success in today's competitive online environment.