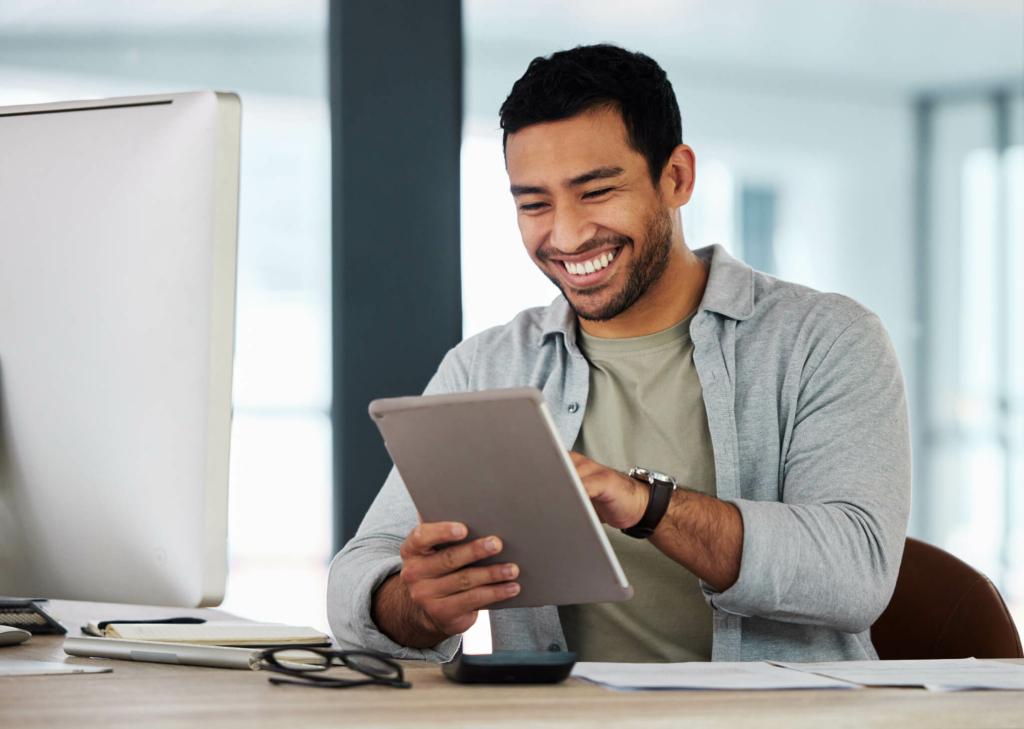 Surrey has undergone a digital transformation in recent years. As businesses continue to move online, having a strong digital presence has become essential for success. In this digital era, search engine optimisation (SEO) is critical to any effective digital marketing strategy. With so many SEO agencies operating in Surrey, choosing the right one for your business can be overwhelming. That's why we have compiled a list of the top 15 SEO companies in Surrey that are renowned for delivering exceptional results!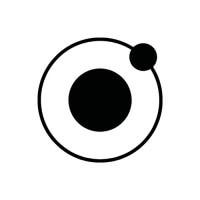 NUOPTIMA
NUOPTIMA – yes, that's us! You've found this page because we're so good at SEO we're able to promote ourselves.
A bit about us
We're an honest growth agency, and our goal is to drive qualified traffic & profit for your business. 
We don't work with everyone. In fact, we actively refuse 50% of all businesses that try to work with us. That's purely based on if we think we can make your campaign a success. We only grow as an agency if we can get you results and you refer us to your friends and family. 
Before you choose an SEO agency, reach out to our team. We'll objectively tell you what we think, and if it's good, we'll propose a fair price alongside a set of growth expectations and KPIs.
Once you start to work with us, you'll be in regular contact with our team. You'll be provided with extensive data tracking and will see us on regular calls.
Our SEO capabilities
We've worked on over 200+ SEO projects.

Our Head of SEO has 15+ years of experience, and we employ over 20 content writers.

We're a full-stack SEO agency and provide technical SEO, backlink building, and content writing services.

Costs start from $1,000 per month, depending on your requirements. 

We've worked with local service providers all the way to public companies.

We've worked across B2C and B2B, having driven brands to 7 figures in sales, and exceeded B2B SQL quotas.
Next steps
Firstly, you should visit our SEO services page

here

.

Then, you should read through some case studies

here

.

And when you're ready, send us a message or book a call

here

.
Headquarters: London, UK
Founded: 2020
Specialization: SEO, Content Marketing

Thunderbolt Digital
Thunderbolt Digital are an SEO agency based in Surrey that pride themselves on their bespoke approach. Rather than a standardised model, the agency uniquely tailors their services to suit each client's distinct requirements. Thunderbolt Digital is committed to ensuring each marketing penny is wisely invested and provides straightforward advice, even at the risk of not securing a contract. Their proficiency spans across numerous domains including web design, paid advertising, SEO, social media, website support, branding, mobile web, apps, video, and animation.
Headquarters: Surrey, UK
Founded: 2013
Specialisation: SEO, PPC, Branding, Social Media Marketing, & Graphic Design

Innovation Visual
Innovation Visual, a trailblazing digital marketing agency based in Surrey, stands at the forefront of their field. They excel in providing cutting-edge SEO services that enhance website visibility and drive organic traffic. With a strong emphasis on content marketing, Innovation Visual creates captivating and relevant content that engages and informs the target audience. Their analytics services enable businesses to track and monitor their digital marketing initiatives, empowering them to make informed, data-driven decisions.
Headquarters: Surrey, UK
Founded: 2005
Specialisation: SEO, Content Writing, & Marketing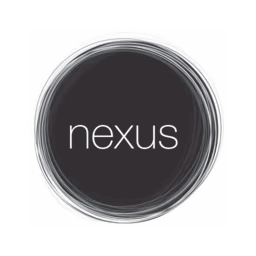 Nexus Digital Media
Nexus Digital Media is an agency that believes in the transformative power of digital marketing. They go beyond surface-level understanding, immersing themselves in the intricacies of businesses to uncover their unique demands. From there, they craft personalised strategies that fuel online growth and success. Nexus Digital Media's commitment to collaboration and their unwavering dedication to generating exceptional results have garnered them a stellar reputation in Surrey, and they are a great choice for businesses looking to improve their digital marketing strategy.
Headquarters: Surrey, UK
Founded: 2010
Specialisation: SEO, Web Design

Figment
Figment's expertise lies in web design, SEO, content marketing, and social media, with a focus on developing tactics that drive tangible results. With tailored strategies to achieve specific goals, they offer transparent progress tracking through personalised online dashboards. Figment takes a client-centric approach, working closely with businesses to transform their online presence and fuel growth. They stay ahead of industry trends and continuously innovate to provide businesses with the latest digital marketing practices.
Headquarters: Surrey, UK
Founded: 2006
Specialisation: SEO, Web Design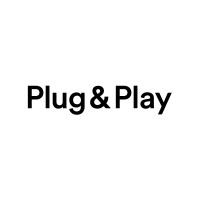 Plug & Play
Plug & Play is a dynamic digital marketing agency that brings together the perfect combination of creativity, strategy, and technology to yield exceptional results for their clients. Their team of seasoned professionals are well-versed in a diverse range of skill sets, including SEO, PPC, social media marketing and more. Plug & Play's web design services are focused on creating stunning, user-friendly websites that are optimised for both desktop and mobile devices. Their SEO services are designed to improve your website's visibility and ranking on search engines, which is crucial for driving organic traffic to your website.
Headquarters: Surrey, UK
Founded: 2007
Specialisation: SEO, PPC

BoostOnline
BoostOnline, a renowned UK Google Premier Partner, boasts in-house expertise to create, manage, and maintain clients' Google Ads Accounts, whether their monthly spend is £500 or £1,000,000. With an arsenal of tools, strategies, and extensive experience, they consistently achieve exceptional results and optimise return on investment. With a proud track record of ranking hundreds of businesses on page one of Google, Yahoo, and Bing, BoostOnline has mastered the art of driving substantial, lead-generating organic traffic to clients' websites. With over 25 years of industry experience and a portfolio of hundreds of projects, BoostOnline is a great choice for businesses looking to build their brand virtually.
Headquarters: Surrey, UK
Founded: 1997
Specialisation: SEO, Web Design, Graphic Designing, & Social Media Marketing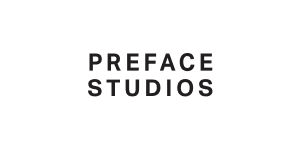 Preface Studios
Preface Studios is a specialist web design agency in Surrey and Hampshire that is dedicated to helping small businesses and charities raise awareness, attract visitors, and convert leads. Their unwavering focus on user experience, website performance, and inbound marketing sets them apart. Preface Studios offers a range of services across four core areas: digital strategy, web design, web development, and inbound marketing. With their expertise and personalised approach, they empower clients to achieve their digital goals and enhance their online presence.
Headquarters: Surrey, UK
Founded: 2009
Specialisation: SEO, Web Design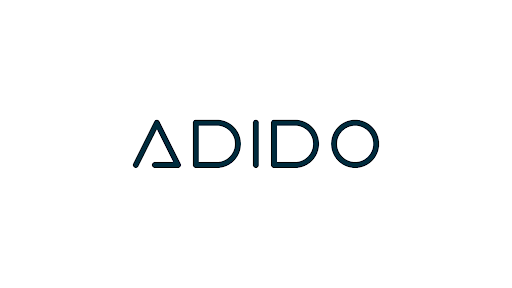 Adido
Adido is a pioneering SEO agency with over two decades of experience in digital technology and marketing channels. Their profound understanding of the digital landscape enables them to deliver remarkable commercial outcomes for businesses. With a curious and analytical approach, Adido consistently crafts high-performing websites and executes effective digital marketing campaigns. Adido boasts a team of experts in design, web development, digital marketing, and analytics, offering a diverse skill set that fuels the success of businesses relying on their digital channels. Acting as trusted advisors, they bridge the knowledge gap for clients facing time or resource constraints, providing reliable guidance at every step.
Headquarters: Surrey, UK
Founded: 2001
Specialisation: SEO, Web Development, Social Media Development, & CRO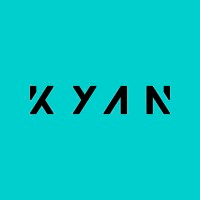 Kyan
Kyan is a distinguished SEO agency based in Surrey that proudly bears the certification of a B Corp, emphasising their commitment to the synergy between technology and human expertise. Kyan ensures their clients are well-prepared for what lies ahead by collaborating closely with them from the outset. With a shared mission, they craft innovative and custom-made solutions through inclusive and collaborative processes. Kyan's belief in the fusion of professional and personal realms fosters a powerful partnership where technology thrives, driven by the prowess of the human touch. With regular meetings and feedback, Kyan helps businesses stay on track to reach their goals.
Headquarters: Surrey, UK
Founded: 2002
Specialisation: SEO, UI/UX, & Software Development
Vertical Leap
Vertical Leap is a renowned digital marketing agency that blends data-driven insights with creative flair. Their team of experts excels in all kinds of digital services developing holistic strategies that catapult businesses to the forefront of the digital world. Vertical Leap employs a client-centric approach, fostering strong partnerships that ensure their marketing game plan aligns with their clients' business goals and deliver maximum impact. They have the expertise and passion to help businesses of all sizes achieve their digital marketing objectives, from increasing online visibility to generating leads and improving conversions.
Headquarters: Surrey, UK
Founded: 2001
Specialisation: SEO, PPC, & Lead Generation

We Love Creative
Based in the vibrant region of Lancashire, We Love Creative emerges as a visionary marketing agency. With a deep-rooted passion for people, creativity, and tangible results, this dynamic team combines the expertise of marketers, PR professionals, and graphic designers. Through a multi-channel approach, they excel in delivering relevant and impactful communications to target audiences. From strategic planning to content creation, brand development, and regional/national PR, We Love Creative thrives on crafting unforgettable brand experiences that resonate with authenticity and leave a lasting impact. 
Headquarters: Lancashire, UK (serving Surrey)
Founded: 2007
Specialisation: Marketing, PR, & Design

Digital Clarity
Digital Clarity stands out as a leading agency, supported by a vast network and a team with over 20 years of experience. Comprising a team of seasoned consultants, Digital Clarity thrives on formulating intelligent digital strategies. Their mission revolves around assisting businesses in identifying gaps, uncovering opportunities, and steering them towards their goals. The process unfolds through a series of key steps. Firstly, a mutual assessment is conducted, usually through a call, to determine compatibility. Subsequently, a dedicated session ensues, aimed at identifying pain points and establishing priorities. Market audits, analysis of current activities, and an evaluation of the digital footprint follow suit. Armed with these insights, Digital Clarity delivers tailored solutions, realistic pricing, and feasible steps forward, setting the stage for transformative success.
Headquarters: Surrey, UK
Founded: 2000
Specialisation: SEO, PPC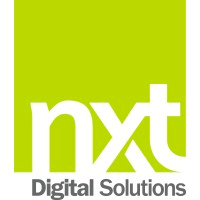 NXT Digital Solutions
NXT Digital Solutions, a dynamic digital agency in Surrey, empowers businesses with innovative strategies and cutting-edge expertise. By immersing themselves in your business, they gain a deep understanding of your goals. Their PPC campaigns are planned to maximise ROI, driving qualified leads and conversions. Additionally, their social media management strategies create engaging content and foster meaningful connections with the target audience. Leveraging their creativity and expertise, NXT Digital Solutions crafts tactful approaches that drive online success and generate meaningful outcomes.
Headquarters: Surrey, UK
Founded: 2011
Specialisation: SEO, PPC

Bamboo Nine
Located in Brighton, Bamboo Nine is a digital marketing agency specialising in e-commerce sales, lead generation, and brand building. With a commitment to transparency, hard work, and collaborative relationships, Bamboo Nine prides themselves on delivering exceptional results for their clients. Their bespoke reporting provides valuable insights that justify and strengthen their working partnerships. From their humble beginnings as a two-person operation to having a  current team of over 50 dedicated professionals, Bamboo Nine has cultivated a reputation for being an organic, trustworthy brand. 
Headquarters: Brighton, UK (serving Surrey)
Founded: 2013
Specialisation: E-Commerce Sales, Lead Generation, & Brand Building
Conclusion
In conclusion, Surrey is home to many great SEO agencies. These 15 agencies are known for their skill, creativity, and dedication to helping businesses improve their online visibility. They offer a wide range of services that have helped many clients get higher search rankings, more website visitors, and better sales. No matter if you're a local business, an online shop, or a big brand, working with one of these top SEO agencies in Surrey, you'll get the best strategies and a team of professionals who are all about helping you succeed. Choose an agency from this list to improve your SEO and help your business grow.