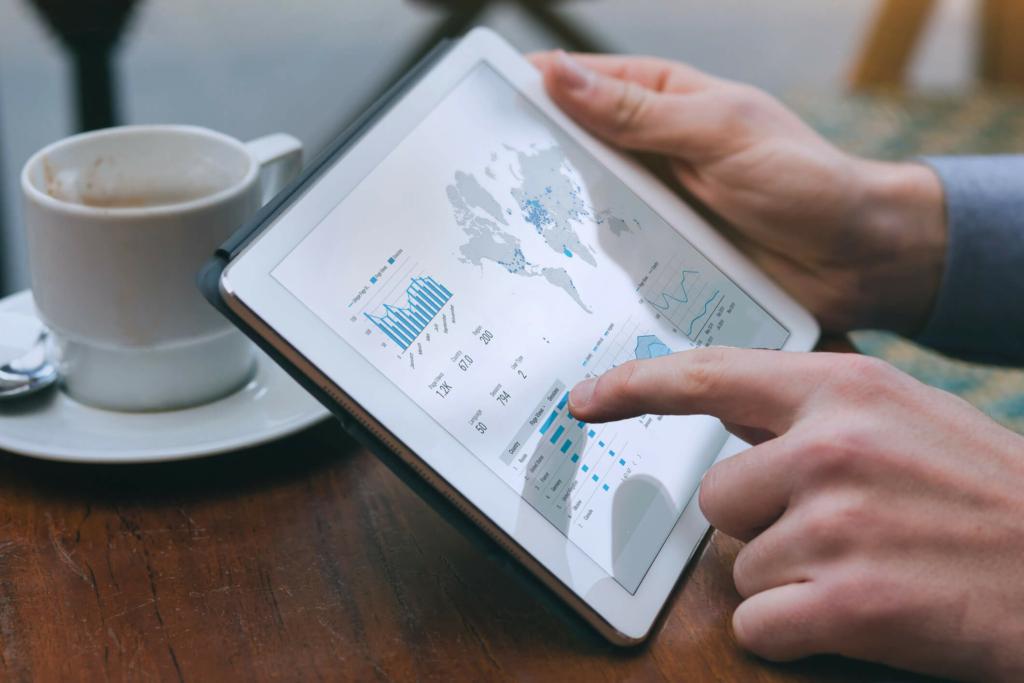 In today's digital age, having a strong online presence is crucial for businesses to thrive. One of the most effective ways to achieve this is through search engine optimization (SEO). However, SEO can be complex, and not all businesses have the time or expertise to manage it on their own. That's where SEO companies come in. With their cutting-edge tools and strategies, these companies can help businesses achieve higher rankings on search engines, drive more traffic to their websites, and ultimately increase their bottom line.
If you're looking for an SEO company in Toronto, you're in luck. Toronto is home to a vibrant and diverse SEO industry, with many innovative firms offering a range of services to help businesses succeed online. In this article, we'll take a closer look at the top 13 SEO companies in Toronto that can help you achieve your online goals.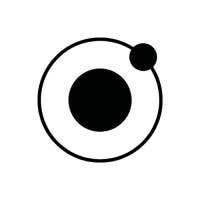 NUOPTIMA
NUOPTIMA – yes, that's us! You've found this page because we're so good at SEO we're able to promote ourselves.
A bit about us
We're an honest growth agency, and our goal is to drive qualified traffic & profit for your business. 
We don't work with everyone. In fact, we actively refuse 50% of all businesses that try to work with us. That's purely based on if we think we can make your campaign a success. We only grow as an agency if we can get you results and you refer us to your friends and family. 
Before you choose an SEO agency, reach out to our team. We'll objectively tell you what we think, and if it's good, we'll propose a fair price alongside a set of growth expectations and KPIs.
Once you start to work with us, you'll be in regular contact with our team. You'll be provided with extensive data tracking and will see us on regular calls.
Our SEO capabilities
We've worked on over 200+ SEO projects.

Our Head of SEO has 15+ years of experience, and we employ over 20 content writers.

We're a full-stack SEO agency and provide technical SEO, backlink building, and content writing services.

Costs start from $1,000 per month, depending on your requirements. 

We've worked with local service providers all the way to public companies.

We've worked across B2C and B2B, having driven brands to 7 figures in sales, and exceeded B2B SQL quotas.
Next steps
Firstly, you should visit our SEO services page

here

.

Then, you should read through some case studies

here

.

And when you're ready, send us a message or book a call

here

.
Headquarters: New York, NY
Founded: 2020
Specialization: Full-Stack SEO Agency

Atlas Agency
Atlas Agency is a leading SEO company based in Toronto, dedicated to enhancing your online presence and making your website stand out amongst your competitors. Their team of experienced web developers and SEO experts specialize in proven strategies to improve your search engine rankings and drive more traffic to your website. By leveraging white-hat back linking, personalized keyword research, and meta tag optimization, Atlas Agency guarantees results that will put your website at the top of Google's search results. Their commitment to personalized service ensures that every client receives customized keyword analysis so that they can tailor their approach to each unique business.
Headquarters: Toronto, Canada
Founded: 2016
Specialization: SEO services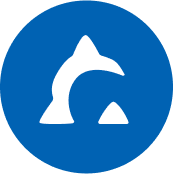 Webhoster.ca
Webhoster.ca is a Toronto-based digital marketing agency with over two decades of experience in the industry. Their team of experts is dedicated to helping businesses achieve their marketing goals and succeed online. They provide a range of services, including search engine optimization, content creation, social media management, and customer service. The company uses the latest trends and technologies to ensure their clients remain competitive in their respective industries. Their SEO experts develop customized strategies to improve website rankings, increase leads and sales, and create more revenue. Webhoster.ca has helped businesses across various industries achieve success with their digital marketing tools and tactics.
Headquarters: Toronto, Canada
Founded: 2006
Specialization: Digital marketing, website design and development, SEO, social media marketing, content marketing, pay-per-click advertising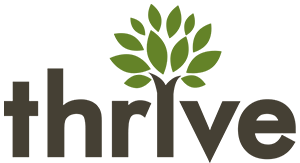 Thrive
Thrive is an SEO company that has been helping businesses in Toronto for over 15 years. With an integrated digital marketing solution that merges SEO services with PPC, social media, and web design, Thrive is the go-to company for all kinds of SEO needs. What sets them apart is their hands-on approach to satisfying their client's unique requirements. Thrive reduces their clients' digital marketing costs while achieving accelerated results, giving priority to their client's long-term growth and providing timely updates on progress reports. Their tailor-made strategies and conscientious implementation ensure that their client's goals are met within the agreed timeline. Thrive has been recognized as a top SEO agency by Clutch and UpCity, with a 5.0 rating on both platforms.
Headquarters: Toronto, Canada
Founded: 2005
Specialization: SEO services, PPC, social media, web design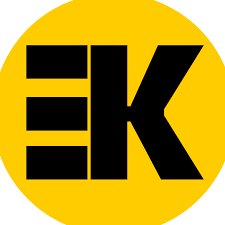 Edkent Media
With a focus on delivering SEO services that count, Edkent Media has made a name for itself in the industry by offering high-quality service and expertise to businesses of all sizes, from start-ups to enterprises. The company was founded in 2014 by Eddie Madan and Kenny Tripura, both of whom have backgrounds in business development and marketing. The company has since grown and diversified its offerings, with a team of passionate and innovative individuals who are constantly working to identify the next big idea. Edkent Media's unique growth methodology is tailored to each client's needs, delivering real results through a customized strategy and constant optimization.
Headquarters: Toronto, Canada
Founded: 2014
Specialization: Digital marketing solutions, SEO services, customized strategies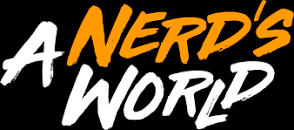 A Nerd's World
A Nerd's World is a family-owned and operated business that specializes in crafting innovative web solutions for businesses in Toronto and around the world. They are passionate about collaborating with their clients to deliver successful website design and development, logo design, and SEO solutions. Their team of professionals focuses on providing high-quality work that exceeds their clients' business requirements. What sets them apart is their authentic approach, 100% in-house services, and a reputation built on integrity and accountability. They are committed to providing measurable results that keep their clients coming back. A Nerd's World was established in 2006 and has since helped startups, small businesses, and large corporations gain a competitive edge in their industries. Their founders, Chris and Grace, are always available to discuss potential partnerships or answer any inquiries.
Headquarters: Toronto, Canada
Founded: 2006
Specialization: Web Design, Development, SEO, Logo Design

SEO Toronto
SEO Toronto is a team of dedicated and passionate search engine optimization professionals who are committed to their craft. They are known for their hardcore approach to SEO and link building, and pride themselves on being "the coolest SEO nerds you will find". Their team is made up of skilled and experienced individuals who are driven by a shared vision of delivering affordable, ethical, and 100% transparent SEO services in Toronto and across North America. Founded by SEO consultant Paul Teitelman, one of the most experienced SEO consultants in Canada, SEO Toronto has a growing client list that attests to their exceptional services. Their approach involves setting realistic goals and projections and under-promising and over-delivering. They offer concise reporting, keyword tracking, and link building reports to ensure clear communication with their clients. Their team of over 20 SEO experts and content writers have helped over 100 satisfied clients achieve success in SEO campaigns.
Headquarters: Toronto, Canada
Founded: 2008
Specialization: Search engine optimization

Consultus Digital
Consultus Digital is a forward-thinking digital marketing agency that has revolutionized the traditional lead generation model. Unlike other SEO companies in Toronto, Consultus Digital's innovative approach is designed to address the challenges businesses face when trying to translate leads into revenue. Their success in this regard can be attributed to their unique methodology, which includes a focus on modern, scalable digital sales models. Utilizing data, technology, and psychology, their team of experts offers best-in-class SEO, CRO, and paid ads services that are tailored to the specific needs of their clients. With a team of passionate, creative, and genuine individuals, Consultus Digital is the go-to partner for businesses looking to take their digital marketing and sales strategies to the next level.
Headquarters: Toronto, Canada
Founded: 2014
Specialization: Digital marketing, SEO, CRO, paid ads
Variance Marketing
Variance Marketing is a top-rated SEO company in Toronto, providing a complete marketing solution to increase organic traffic to your website. Their fully managed SEO campaigns are designed to provide data-driven results by using the best white hat SEO strategies. Their team of experts conducts technical and on-page audits, creates compelling content, and performs outreach for link-building to provide a results-driven search engine marketing campaign. Variance Marketing's campaigns are streamlined, making it easy for their clients to view the progress of their campaigns and stay up-to-date with the latest developments. With competitive rates, they provide high-quality SEO services without breaking the bank. Additionally, their comprehensive reporting allows clients to see the visual results of their SEO campaigns.
Headquarters: Toronto, Canada
Founded: 2016
Specialization: SEO services

Search Engine People
Search Engine People is one of the best SEO companies in Toronto, with a proven track record of over 20 years and 2,000 clients. They have established themselves as the leading SEO experts in the region, offering a range of services to help businesses generate more leads, increase sales and boost revenue. With their expert team of over 70 digital experts, they specialize in creating custom SEO/SEM strategies tailored to the specific needs of their clients. Search Engine People takes pride in their in-house team of specialists, who work collaboratively to deliver measurable results for their clients. The company is dedicated to keeping their talent in-house and serving clients across Canada.
Headquarters: Pickering, ON
Founded: 2001
Specialization: SEO/SEM

Reputation.ca
With the first 10 Google search results now considered the front page of the world, maintaining high visibility on search engines is crucial for business success. Reputation.ca offers a range of SEO services that include optimizing current content and profiles, creating positive content, and monitoring how online content ranks over time. The company's focus is on delivering results that translate into higher search rankings, increased traffic, and a more reliable bottom line. With years of experience and a proven track record, Reputation.ca is one of the best SEO companies in Toronto for businesses looking to improve their online presence.
Headquarters: Toronto, Canada
Founded: 2011
Specialization: SEO services
GrowME
GrowME Marketing is a leading SEO company in Toronto that specializes in optimizing user experience and creating unique, well-written copy for businesses. The company's comprehensive approach to SEO includes keyword research, backend optimization, and internal links & anchor text. With a dedicated team of writers, GrowME Marketing ensures that their client's website content is engaging, informative, and valuable to potential customers. Through their strategic SEO techniques, the company has helped over 900 clients across Canada achieve success, with 98% of clients ranking on the first page of Google for top keywords. Founded by Tarek Mohajer in 2010, GrowME Marketing began as a small business in a storage room and has since evolved into a high-impact creative agency with a team of 25 serving hundreds of clients across North America.
Headquarters: Toronto, Canada
Founded: 2010
Specialization: SEO services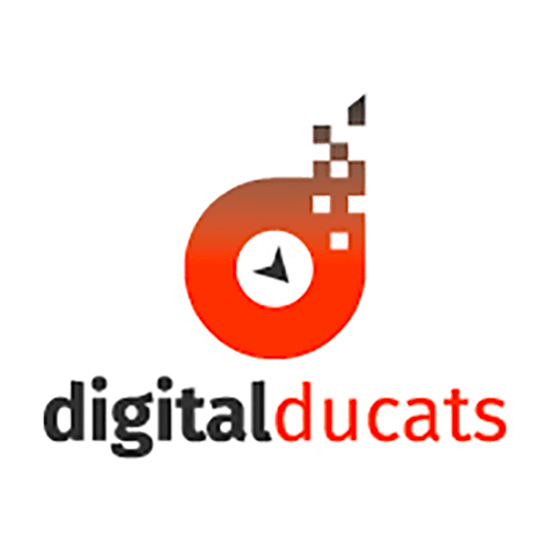 Digital Ducats Inc.
Digital Ducats Inc. is a top-rated SEO company based in Toronto that specializes in organic traffic generation for businesses of all sizes since 2015. They have helped numerous clients improve their rank on Google and other major search engines. Their services are custom-fit to meet the unique needs of each client, and they take pride in being part of their growth. Their talented team of professionals specializes in some of the essential areas of Toronto SEO, including content writing, technical SEO, and link building. The mission of Digital Ducats Inc. is to increase their clients' revenue by boosting the number of visitors that land on their site, and convert them into leads, new clients, and sales. They are committed to providing ethical services and transparent communication with clients, which can transform their website into a lead-generating asset. Their custom strategies aim to address clients' needs for content-based solutions and competitive ranking ability. Digital Ducats Inc. aims to deliver a long-term growth strategy that can withstand Google updates and an increasingly diverse search environment.
Headquarters: Toronto, Canada
Founded: 2015
Specialization: Organic traffic generation
Conclusion:
Choosing the right SEO company can be a game-changer for your business. With the right team of experts by your side, you can boost your online visibility, attract more leads, and ultimately increase your revenue. Whether you're a small startup or a large corporation, an SEO company in Toronto can help you achieve your online goals. So take a closer look at our list of the top 13 SEO firms in Toronto and start your journey towards online success today.