In today's highly competitive online landscape, businesses must maintain their competitive edge to reach their target audience effectively. This is where search engine optimization (SEO) plays a crucial role. SEO is a dynamic and intricate field that demands expertise and experience for successful implementation. We have compiled a list of Washington D.C.'s top 13 agencies with a solid reputation for delivering tangible client outcomes through advanced techniques and strategies. Now, let's explore the range of services and capabilities they bring to the table.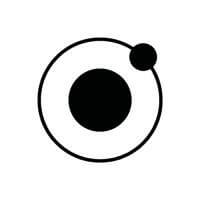 NUOPTIMA




NUOPTIMA – yes, that's us! You've found this page because we're so good at SEO we're able to promote ourselves.
A bit about us
We're an honest growth agency, and our goal is to drive qualified traffic & profit for your business. 
We don't work with everyone. In fact, we actively refuse 50% of all businesses that try to work with us. That's purely based on if we think we can make your campaign a success. We only grow as an agency if we can get you results and you refer us to your friends and family. 
Before you choose an SEO agency, reach out to our team. We'll objectively tell you what we think, and if it's good, we'll propose a fair price alongside a set of growth expectations and KPIs.
Once you start to work with us, you'll be in regular contact with our team. You'll be provided with extensive data tracking and will see us on regular calls.
Our SEO capabilities
We've worked on over 200+ SEO projects.

Our Head of SEO has 15+ years of experience, and we employ over 20 content writers.

We're a full-stack SEO agency and provide technical SEO, backlink building, and content writing services.

Costs start from $1,000 per month, depending on your requirements. 

We've worked with local service providers all the way to public companies.

We've worked across B2C and B2B, having driven brands to 7 figures in sales, and exceeded B2B SQL quotas.
Next steps
Firstly, you should visit our SEO services page

here

.

Then, you should read through some case studies

here

.

And when you're ready, send us a message or book a call

here

.
Headquarters: New York, NY
Founded: 2020
Specialization: SEO, Content Marketing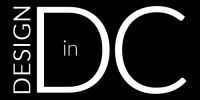 Design In DC
Design In DC excels in crafting bespoke websites and scalable, intuitive applications incorporating cutting-edge features. By prioritizing human-centered design and captivating content, Design In DC effectively showcases their client's products and services, setting them apart from competitors. With a strong emphasis on project management and design and development expertise, their skilled team ensures that each project is executed with a forward-looking approach and seamlessly becomes an integral part of their impressive portfolio.
Headquarters: Washington, D.C.
Founded: 2016
Specialization: SEO, Website Development, & Project Management 
Website: https://designindc.com/
Phone Number:

+1 202-350-4132

Email: [email protected]
Address: 1101 Connecticut Ave NW Suite 450 #94, Washington, DC 20036, United States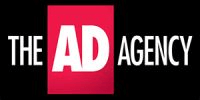 The AD Agency
The AD Agency is a full-service SEO agency serving regionally, nationally, and internationally. They focus on designing fully customized websites and flexible applications that are easy to navigate. The AD Agency is an aggressive and agile firm that believes in the fundamentals of communication strategies. With high-profile clients, the agency has developed a reputation for effective and on-target marketing. The AD Agency strives to build and position brands, maximize exposure, and provide them with exceptional outputs.
Headquarters: Washington, D.C.
Founded: 1982
Specialization: Branding, SEO, & Web Application Development
Website: https://theadagency.com/
Phone Number:

+1 202.342.2122 

Email: [email protected]
Address: 1331 Maryland Avenue, SW, Suite 530 Washington, DC 20024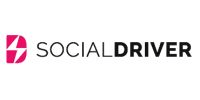 Social Driver
Social Driver is a creative agency well-versed in crafting unique websites and apps. With a skilled team, they utilize social media, digital strategy, content and video, websites, and brand design to make a positive impact. Social Driver values partnerships, creativity, stewardship, collaboration, and a service-oriented culture. They work with purpose-driven clients, including corporations, foundations, nonprofits, and associations, to create meaningful experiences. Through their expertise and dedication, Social Driver strives to shape a brighter future for their diverse customer base.
Headquarters: Washington, D.C.
Founded: 2011
Specialization: SEO, SEM, Branding, & Web Development
Website: https://www.socialdriver.com/
Phone Number:

+1 866-395-7845

Email: [email protected]
Address: 1015 15th St NW #600, Washington, DC 20005, United States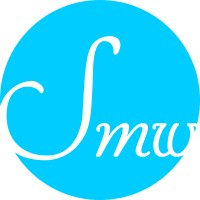 Social Market Way
Social Market Way is committed to boosting businesses' online visibility and expanding their brand reach. They achieve this through transparent practices, setting clear expectations, and delivering valuable outcomes. With effective strategies, Social Market Way generates and measures website traffic, ensuring a positive ROI. Their team employs rigorous research and data-driven analysis to lead a transformative shift for brands within the ever-evolving virtual landscape. Social Market Way takes a holistic approach, combining technical expertise with creative thinking to develop comprehensive solutions.
Headquarters: Washington, D.C.
Founded: 2011
Specialization: Digital Marketing, SEO
Website: https://socialmarketway.com/
Phone Number:

+1 703-531-8489

Email: [email protected]
Address: 1450 Irving St NW #43, Washington, DC 20010, United States

SearchWise Media
SearchWise Media is a trailblazing digital marketing agency revered for their unparalleled expertise and exceptional track record of driving transformative growth. With a comprehensive suite of A-Z digital marketing services encompassing web presence optimization, conversion rate optimization (CRO), and strategic lead generation, SearchWise Media goes above and beyond to deliver strategies that yield remarkable results. From meticulously designing captivating custom websites that resonate with their clients' brand identities to implementing advanced Google Ads management techniques that make businesses stand out in a sea of competition, SearchWise Media employs the latest tools and techniques to elevate their virtual presence. 
Headquarters: Washington, D.C.
Founded: 2015
Specialization: Creatives, Website Development, CRO, & Marketing
Website: https://www.searchwisemedia.com/
Phone Number:

+1 844-267-8766

Email: [email protected]
Address: 1250 Connecticut Ave NW STE 200, Washington, DC 20036, United States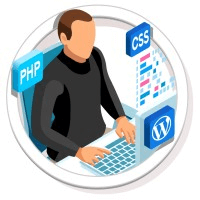 Ask the Egghead
Ask The Egghead is a comprehensive WordPress web design and development agency with a seasoned expert team that transforms ideas into reality, bringing organizational growth and business success. Specializing in graphic and web design, Ask The Egghead's creative team excels in crafting captivating websites that showcase brands and provide a seamless user experience. Leveraging cutting-edge WordPress development tools, they ensure visually appealing and functional websites optimized for search engines. Ask The Egghead goes beyond design and development, offering cloud solution integration services to streamline business operations and enhance efficiency. From creating relevant content to implementing effective SEO practices, they ensure brands stand out in the competitive digital landscape.
Headquarters: Washington, D.C. 
Founded: 2015
Specialization: WordPress Development, Web Design, & SEO
Website: https://www.asktheegghead.com/
Phone Number:

+1 202-750-1910

Email: [email protected]
Address: 1201 Connecticut Ave NW Suite 627, Washington, DC 20036, United States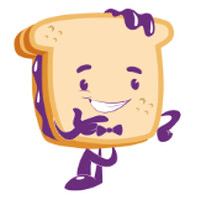 PBJ Marketing
In addition to focusing on data-driven insights and long-term growth plans, PBJ Marketing uses a creative approach that combines art, technology, planning, and execution. Building trust in client-agency relationships is a priority for PBJ Marketing, as they assign dedicated strategists who deeply understand every aspect of the business. Their pragmatic approach ensures a seamless fit between methodology and business needs, delivering promised outputs and fostering successful partnerships. Additionally, PBJ Marketing showcases their adherence to social impact through pro bono services for nonprofits and support for organizations utilizing the Google Grant for Nonprofits.
Headquarters: Washington, D.C.
Founded: 2011
Specialization: SEO, Paid Media, SEM, & Web Development
Website: https://pbjmarketing.com/
Phone Number:

+1 202-838-4794

Email: [email protected]
Address: 80 M St SE Suite 100, Washington, DC 20003, United States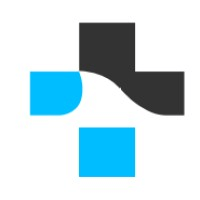 MedShark Digital
MedShark Digital stands apart as a distinctive force in the highly competitive realm of medical digital marketing. With an astute understanding of the industry, they empower practices in areas like cosmetic surgery and dentistry to flourish. Through the creation of authoritative websites, MedShark Digital skillfully converts searchers into valuable leads. Their expertise lies in seamlessly blending high-quality content creation, authoritative backlinking, creative back-end programming, and grassroots local branding. SEO at MedShark Digital is not just a product; it is their very practice.
Headquarters: Washington, D.C.
Founded: 1995
Specialization: SEO, E-Commerce, and Link Building
Website: https://medsharkdigital.com/
Phone Number:

+1 202-856-9835

Address: 500 Penn St NE #3, Washington, DC 20002, United States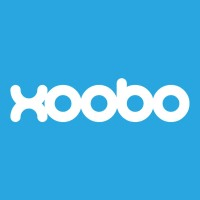 Xoobo
Xoobo's prowess extends to crafting conversion-optimized websites that captivate and convert visitors. They excel in executing robust SEO campaigns, propelling businesses to the forefront of online visibility. Xoobo's expertise in managing profitable PPC campaigns ensures targeted, cost-effective advertising tactics. With a commitment to data analytics, their team equips businesses with actionable insights, enabling informed decision-making and strategic optimization. Additionally, Xoobo's dedication to deep CRO campaigns ensures that every facet of a business's online presence is fine-tuned for maximum conversions and revenue generation.
Headquarters: Washington, D.C.
Founded: 2015
Specialization: SEO, Paid Media, and CRO
Website: https://xoobo.com/
Phone Number:

+1 877-989-6626

Email: [email protected]
Address: 1440 G St NW, Washington, DC 20005, United States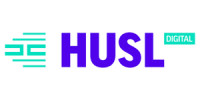 HUSL Digital
HUSL Digital provides personalized online solutions to high-growth agencies and organizations in the technology sector. Their mission is to give high-value outcomes that have an immediate and lasting impact on the businesses they work with. HUSL Digital believes in investing in their people and partnerships, building and implementing a flexible, repeatable process, and doing all work, big or small, with purpose. HUSL Digital's approach to digital strategy is rooted in research, innovation, and technology, providing businesses with a competitive edge.
Headquarters: Reston, VA (serving Washington, D.C.)
Founded: 2008
Specialization: Web Development, Digital Marketing, & CRO
Website: https://husldigital.com/
Phone Number:

+1 (844) 672-8242

Email: [email protected]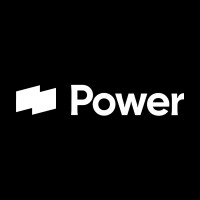 Power Digital Marketing
Power Digital Marketing embraces a proactive approach, actively seeking innovative solutions and perceiving change as a catalyst for growth. The agency consistently exceeds expectations while fostering a fun and lighthearted atmosphere. Power Digital Marketing's extensive array of services, which includes affiliate marketing, branding, content marketing, and SEO, empowers them to elevate businesses to extraordinary levels. With their expertise across diverse channels and platforms, this agency achieves impactful outcomes and establishes significant connections with target audiences.
Headquarters: San Diego, CA (with offices in Washington D.C.)
Founded: 2012
Specialization: SEO, Digital Marketing, Branding, & Web Design 
Website: https://powerdigitalmarketing.com/
Address: 1201 Wilson Blvd, Ste 28-111 Arlington, VA 22209
Layla Nielsen & Co.
Layla Nielsen & Co. is an agency founded by Layla Nielsen, a highly experienced marketing executive with a track record of over 15 years in revenue growth through digital and traditional strategies for diverse brands. Driven by a passion for authentic brand storytelling, Layla and her team collaborate with brands to establish their consumer position, leading to compelling campaigns that generate tangible results. Specializing in website and app creation, Layla Nielsen & Co. delivers top-notch digital services and maintains an unwavering commitment to excellence.
Headquarters: Bethesda, MD (serving Washington D.C.)
Founded: 2015
Specialization: SEO, Web Application Development 
Website: https://laylanielsen.com/
Email: [email protected]
Address: 6701 Democracy Blvd, Suite 300 Bethesda, MD 20817
Conclusion
These leading agencies can navigate complex search engine algorithms, uncovering the path to virtual dominance. They propel businesses to the forefront of online triumph through a fusion of innovation and expertise. Equipped with data-driven strategies and a firm dedication to excellence, these 13 agencies redefine the realm of possibility. From captivating content creation to meticulous keyword optimization, they conduct a symphony of digital brilliance — partner with our highly recommended SEO options to grow your online presence and advance your business.