Enjoy this list by NUOPTIMA and book a 15-minute no-obligation discovery call if you are considering scaling or would like assistance with your SaaS brand.

Key Points
SaaS financing providers are organisations offering financing options to help SaaS businesses.
Some of the top SaaS financing providers include Flow Capital, Pipe, River SaaS Capital, SaaS Capital, and Swoop.
If you own a SaaS brand and are looking to scale the business or want expert advice, book a free discovery call with NUOPTIMA full-stack growth agency to explore our options.
What is a SaaS Financing Provider?
If you own a SaaS brand, you may be looking for financial support for your business. SaaS financing providers are, therefore, organisations that offer financing options to help Saas startups get off the ground. Saas financing generally provides non-dilutive capital funding (an investment that does not involve relinquishing ownership of a company). Instead, you can pay back an investment with the brand's future sales once it begins profiting. Plus, the repayment time frame can lessen if you are doing well. In the following section, we present a list of 10 of the best SaaS financing providers available.
SaaS Financing Providers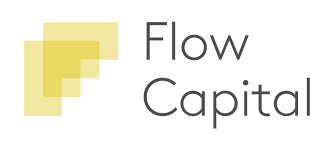 Flow Capital
Founded in 2014, Flow Capital is an organisation offering revenue-based financing and venture debt. It has a team of professional investors who provide flexible capital to businesses that are capital-efficient, high-growth, and tech-enabled. Flow Capital seeks to support entrepreneurs with the finances needed to help grow their brands fast and effectively through plans that are flexible. It offers limited equity dilution, zero board seats, a covenant light, and its terms are customised to adapt to your brand's personal needs. This is an excellent choice for SaaS brands looking to scale sustainably. To use Flow Capital, a main qualifying factor includes being based in the United States (US), United Kingdom (UK), or Canada and looking for $1-3 million in the first round (and a max of $5 million overall). Plus, you should either be a mature startup, have an annual revenue of more than $4 million, or have an annual recurring revenue (ARR) that is greater than $2.5 million.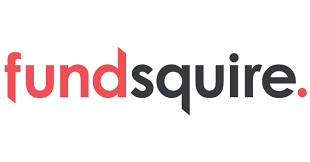 Fundsquire
Fundsquire is a worldwide fintech innovator and financing provider with offices in the UK, Australia, and Canada. It offers flexible, fast and clear funding choices and is a specialist in startup and scale-up growth funding, mainly for brands in the technology sphere. Additionally, it connects clients to its large network of partners (such as advisors and investors) to help them grow. Fundsquire provides support throughout the financing process with its funding options and connections. Financing can be accessed as quickly as a week from completing an application form. It offers revenue-based financing, Grant Advance funding, and R&D tax credit loans. Loans from Fundsquire range from £100k to £3 million (although higher loans can be negotiated), and it charges a 3.5% facility fee covering the costs of the credit review and due diligence. Your SaaS brand does not even have to be profitable for you to apply, as Fundsquire also works with numerous pre-revenue and pre-profit businesses.

Hercules Capital
Founded in 2003, Hercules Capital is the leading specialty finance platform that offers venture growth loans to brands in the tech and life sciences industries, including SaaS companies. These loans are for high-growth and innovative venture capital-supported businesses. To date, it has an enterprise value of more than $2.8 billion, has assisted almost 600 companies and is a popular choice for firms looking for growth capital financing. It provides loans ranging from $1 million – $200 million (and can provide extra tranches of structured debt growth capital). Hercules Capital has flexible solutions based on monthly recurring revenue (MRR) and ARR as well as other relevant metrics for SaaS brands and offers growth capital after Series B financing rounds. Its website claims it can offer more capital than virtually any other SaaS financing provider. Loans are generally available between one to three times ARR, and borrowable funds can increase as metrics or revenue increases. It has different financing solutions, including first lien senior secured and subordinated loans. The terms range from six to 60 months.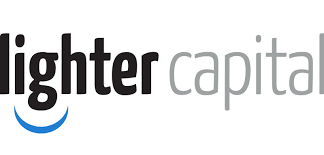 Lighter Capital
Lighter Capital provides tech companies with financing that is non-dilutive. It allows companies to scale without signing personal guarantees and covenants or selling board seats and equity. It offers up to $4 million in financing and is the largest provider of non-dilutive funds. Since its beginnings in 2010, Lighter Capital has funded more than 400 companies, provided over 900 rounds of funding, and has invested more than $400 million. To apply, you must have headquarters or a subsidiary in the US, Canada, or Australia. Your SaaS brand should also have a MRR in excess of $15,000. Your company does not have to be profitable to be eligible, although you should have a diverse customer base. Lighter Capital offers flexible plans and has an array of educational content on its website to help find the best solution for your brand. This financing provider can offer a range of benefits, including growing brand awareness, accelerating business growth, bridging funding rounds, and scaling product development.

Multipli
Multipli is a financing provider for companies within several B2B technology areas, including software vendors and SaaS solution providers. It has financed more than 10,000 deals since its beginnings in 2008, has worked with over 16,000 customers, and has offices in the UK, US, and Australia. It offers a Subscription Payment Plan which is specially catered to growth stage SaaS brands. In order to be eligible for Multipli financing, you should have at least two years of company records, customer contracts of 12 months or longer, and a direct sales force. It offers programmes that accelerate cash flow and sales and that lets SaaS brand owners keep their equity. You do not need to bargain with control, equity, board seats, or personal guarantees. What makes this provider unique is it has digitised the entire finance process. Multipli's approach helps smaller brands effectively compete with bigger competitors. Furthermore, they offer quick accreditation. Once you have sent off your paperwork and have met the criteria, you can get accreditation within four days.

Pipe
Pipe is a platform built by a worldwide team of innovators that lets businesses transform recurring revenue into up-front capital. This essentially equates to more cash flow for growing a company but without the pains of dilution or restrictive debt. It provides services for both companies and investors. To qualify, your brand should have recurring revenue with a view to scaling, and Pipe does not discriminate by shape or size of the company. You must also have a subsidiary in either the US or UK. Pipe's goal is to allow access to non-dilutive capital based on your company health. For SaaS brands, you can use Pipe to unlock recurring revenue while keeping flexible payment plans for your customers (upfront, you can get 12 months+ of revenue while your customers pay quarterly or monthly). Pipes lets you reap the benefits of up-front capital but without devaluing your product or surrendering your top line. It also allows you to eradicate time between customer acquisition cost (CAC) and getting the revenue created by those customers. Joining Pipe is free, and you can undergo its straightforward sign-up process to determine whether your SaaS brand is a good fit for the platform.

RevTek Capital
RevTek Capital is a leading specialty finance organisation which aims to assist its customers in scaling their business while simultaneously maximising brand ownership. Similar to Pipe, it makes loans to companies that have recurring revenue. It has so far funded over 40 businesses and created more than $550 million in exit value, with $250 million ready to use. It can offer up to $15 million as required. RevTek also has a proven track record of helping SaaS brands boost revenue growth. Some of its benefits include preserving equity (it provides debt tailored to your company), offering robust interest-only terms, and getting you funded within six weeks. Its growth capital can be used toward product and software development, growing infrastructure, and sales and marketing. Qualifying factors for RevTek Capital include an ARR in excess of $100,000 per month, a higher gross profit (generally more than 50%), a proven business model that is growing, and quantifiable SaaS metrics. Your company must also be based in the US.

River SaaS Capital
River SaaS Capital provides alternative venture financing to growing SaaS brands. Its mission is to assist businesses in gaining access to fast and flexible financing. It customises its services based on your needs and cash flow health. It gives you access to capital that is suitable for your future aims and current growth status, firstly through non-dilutive term loans and then over the long-term through equity as appropriate. Its funds are generally structured as 36 or 48-month loans with principal and interest paid each month (although there are alternative options). River SaaS Capital loans out between $500k and $1.5million — usually MRRx4 — to eligible new customers, with the capacity to lend up to $4 million to established customers of either debt or equity. Qualifying criteria for this financing provider include you needing a minimum MRR of $150k (or $1.5 million ARR), a SaaS business model, and you must be a US brand. There are no fees on the majority of structures. To apply, fill in the application form on its website, where the River SaaS Capital will assess your application and your brand's suitability.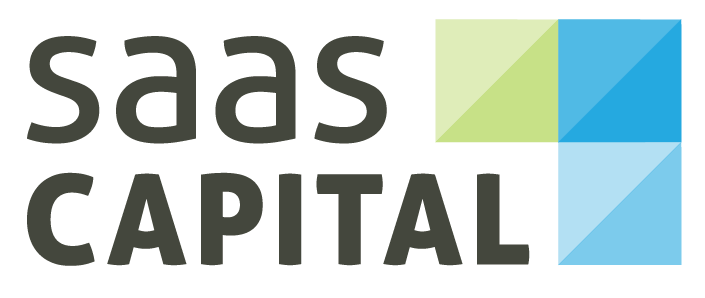 SaaS Capital
SaaS Capital is a financing provider that caters specifically for B2B SaaS brands. It provides a generous source of funding with flexibility and a lower total cost of capital while preventing a loss of control (selling equity) and dilution. It aims to assist SaaS businesses finance growth without sacrificing equity. It was the first provider to offer loan alternatives to SaaS brands based on future recurring revenue. To date, it has helped over 60 clients and has deployed almost $210 million in growth debt. This provider offers a process customised to SaaS brands and access to a plethora of SaaS expertise and research data. SaaS Capital lends between $2 million – $12 million, and you can generally gain funding within five weeks of initiating contact with the platform. It offers MRR-based credit facilities, and to be eligible, your SaaS solution must: have a minimum of $3 million in annual revenue ($250k in MRR), have at least 85% retention, need a minimum of $1 million over the following year or so, and have a headquarters in the US, the UK, or Canada. You do not have to be profitable or venture-backed to qualify.
Swoop
Founded in 2018, Swoop is a credit broker that helps UK firms gain access to business finance. It introduces you to a panel of equity funds, grant agencies, and lenders. It aims to simplify and quicken the process of accessing funding that best suits your needs. It uses an advanced matching algorithm to help find the best choices for your business. Swoop has so far enjoyed over 71,000 customers (with the number constantly rising). One option on the platform is SaaS financing, offering non-dilutive capital investment. It allows you to gain access to growth capital that can be paid back in accordance with your brand's future sales and has zero impact on your company's credit score. Plus, there is no interest, and repayments are withdrawn as a percentage of revenue (this means when your business is doing well, the repayment window shortens, but when it is not smooth sailing, repayments are lower). All you need to do is register your brand and Swoop sorts through thousands of providers for you so that you can focus on your brand.
The Takeaway
Finding a SaaS financing provider can be hugely beneficial when scaling a SaaS brand. There are numerous outstanding SaaS financing providers to choose from, including Flow Capital, Pipe, and Swoop. It can also be prudent to enlist the help of a full-stack growth agency when looking to scale or sell a SaaS brand. NUOPTIMA is a reputable growth agency that helps transform startups into category leaders. If you would like to learn more about how NUOPTIMA can scale or assist your SaaS brand, book a free consultation call with our experts today.
---
FAQ
What is SaaS financing?
SaaS financing is specific financing options that are created to help SaaS startups.
Is revenue-based financing a loan?
Yes. It is a loan that a company agrees to repay over time by promising a portion of its future revenue to the financier (until a fixed amount is reached).
Why is revenue-based financing good?
It is good because it allows company founders to grow and become better established. Plus, investors do not take board seats and generally do not take any equity, meaning there is no ownership dilution and founders can remain in control.