Naturecan Winning Position 1 to 3 for "CBD Gummies" & "10% CBD Oil" with High Authority Backlinks
3,000+
Monthly pageviews increase
1st
Position for "10% CBD Oil"
3rd
Position for "CBD Gummies"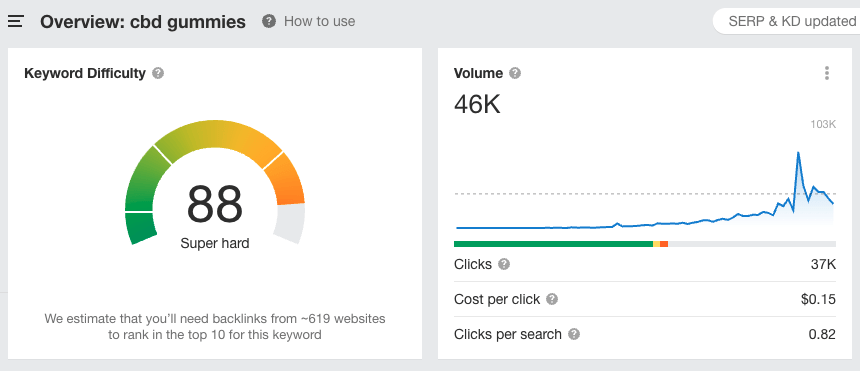 ---
About Naturecan
Naturecan is a leading CBD brand in the UK. Founded by ex-CEO of MyProtein, Andy Duckworth, Naturecan quickly rose up the ranks taking highly converting positions in SERP.
When they approached NUOPTIMA, they were on page 1 for two highly valuable search terms, "CBD Gummies" and "10% CBD Oil". The search intent indicates the user is ready to purchase and is currently choosing between brands and product options. Being present at this stage of the consumer funnel is incredibly lucrative and presents an opportunity to acquire a high LTV customer base. As you saw above, the keyword "CBD Gummies" is searched over 46,000 times every month and has a keyword difficulty of 88.
Once Naturecan saw how lucrative the keyword was, they decided to double down on SEO efforts by engaging NUOPTIMA to build high authority backlinks to increase their position and fend off competitors.


Team
Naturecan Team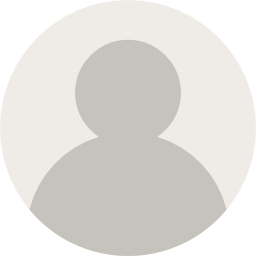 Christopher Bracken
Head of SEO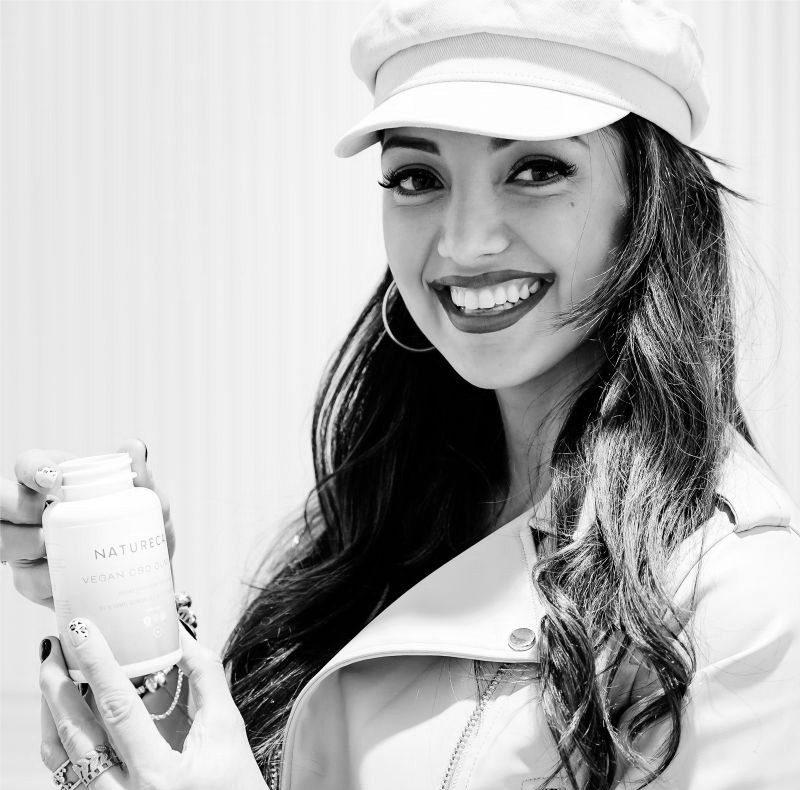 Valeria Briancesco
Head of Content
Responsible NUOPTIMA Team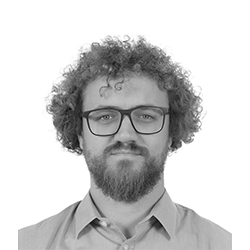 Viktor Khliupko
CTO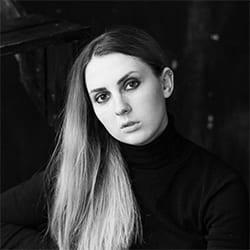 Valentina Soldatkina
Digital Associate
Rachel Allen
Content Writer
Action Plan
Once we see a page beginning to rank on Google, the team at NUOPTIMA fully focuses on how to maximise its position and gain traffic as fast as possible. This was no exception!
Our SEO experts first conducted a site audit to ensure maximum optimisation for the ranking pages. We then set our eyes on acquiring the highest quality backlinks. It was imperative the backlinks we acquired for Naturecan would be positive assets in the eyes of Google and that they had the best anchor texts.
Backlinks for CBD Gummies
To rank the CBD gummies product page higher, we focused on anchor text keywords with "CBD Gummies". You may notice some unrelated anchor keywords in the below screenshot. This is a consequence of competitors placing spam backlinks on the web. An expert SEO specialist should, at this point, begin disavowing links and indicating to Google that these are not reputable or relevant to your domain.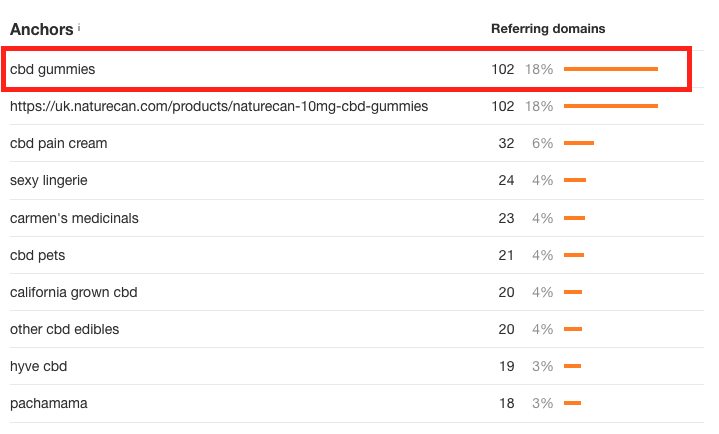 The "CBD Gummies" keyword is one of the most hotly contested keywords in the CBD space, so it's no surprise that Naturecan is aggressively building links. As you can see, we started from 0 to over 600 links built!

Content Writing
Below, you can see some examples of the backlinks we built for Naturecan.
Backlinks for 10% CBD Oil
Compared to "CBD Gummies", the "10% CBD Oil" keyword had lower competition and volume. Thus, with the quality of our backlinks, ranking it to position 1 on Google was relatively easy.
Ranking position 1 is incredibly powerful in Google, as it means you are able to command 39.6% CTR of all search volume.
Given that Naturecan now holds position 1, building backlinks prevents competitors from stealing the top spot. We're able to be slightly more reactive, provided we track competitors and save Naturecan budget, which is better spent on CBD Gummies backlinks.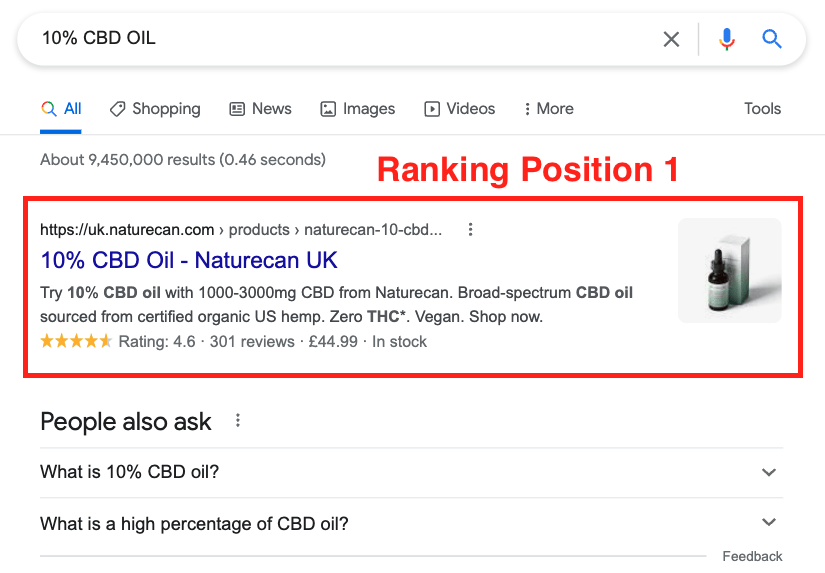 >
Naturecan Winning Position 1 to 3 for "CBD Gummies" & "10% CBD Oil" with High Authority Backlinks