Getting your real estate website to the first page of Google may feel like walking up the stairs of a 70-storey skyscraper – you'll eventually get to the top, but the journey is arduous and demands persistence and determination. And not to forget you're juggling property deals, client meetings, and market analysis, all while trying to experiment with digital marketing strategies. But what if there was an easier way to get to the top without losing focus on your core business? The answer is search engine optimisation (SEO)!
When wielded by skilled experts, SEO can revolutionise your online presence, connecting your brand with potential clients actively seeking a realtor. In this article, we unveil the top 11 SEO agencies specialising in the real estate sector. Each agency comes armed with a unique arsenal of techniques that promise to catapult your digital presence, ensuring your brand resonates powerfully with your target audience.
So, brace yourself as we dive right in!

NUOPTIMA
Welcome to NUOPTIMA, the growth agency that's redefining the SEO landscape. We're a collective of seasoned professionals united by a common goal – to fuel your business with qualified traffic and profit within a specified or client-allotted budget.
Our team, boasting 15+ years of SEO experience, has successfully executed 300+ SEO projects. Our portfolio is diverse, ranging from local service providers to public companies across both B2C and B2B sectors. We've propelled brands to 7 figures in sales and surpassed B2B SQL quotas. Some of our many proficiencies include:
Comprehensive SEO (technical SEO, content writing and creation, backlink building)

eCommerce email marketing

SEO for eCommerce platforms (B2B & B2C) 

Amazon marketing

PPC
This diverse skill set, coupled with our competitive pricing starting from $1,000 per month, makes us a one-stop full-stack solution for all your SEO needs.
At NUOPTIMA, we're selective about our collaborations because we're committed to ensuring the success of your campaign. Furthermore, we understand that choosing an SEO agency is a significant decision. That's why we encourage you to have a conversation with our team before making your choice. We'll provide an honest assessment of what we can achieve for you. If we're a good fit, we'll propose a fair price and outline clear growth expectations and KPIs.
Once we embark on this journey together, you'll be in regular contact with our team. We're committed to transparency and communication, so you'll receive extensive data tracking and regular updates.
We are specialists in SEO for real estate companies. We employ a team of skilled writers who craft insightful blog posts about the local real estate market, guides for buyers and sellers, and property descriptions. Furthermore, we excel in location-based search, optimising your company's visibility on local directories, adeptly managing business listings, and ensuring prominent placement in search results. Click here to learn more about what specific services we offer to property brokers and real estate companies, and when you feel ready, book a call with our dedicated team to embark on your journey towards online success.
Headquarters:

London, UK

Founded:

2020

Email Address:

[email protected]

 

Website:

www.nuoptima.com

 

Phone Number:

N/A

Address:

1 Beauchamp Court, 10 Victors Way, Barnet, London, EN5 5TZ, UK

Specialisation:

Real estate

SEO, Backlink Building, B2B, B2C, SaaS, Content Writing and Creation, PPC, Email Marketing, Amazon Marketing, Google Ads, LinkedIn Ads

Clients:

Microminder, Quolum, Bonnet, FUL, Eden Data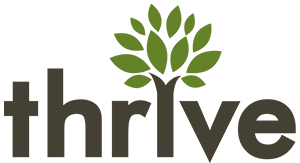 Thrive Agency
Founded in 2005, Thrive Agency caters to thousands of companies worldwide, including Germany, Hong Kong, and the United States. They hold a number of certifications from Google, Shopify, and Microsoft as advertising partners and have won numerous awards during their 18 years of operation. The company's publications have also appeared on prestigious platforms like MOZ, Semrush, Business.com, and Forbes. Plus, Thrive Agency hires a pool of SEO experts that are strategically stationed in 25 offices across the globe.
Moreover, their diverse online marketing service suite encompasses essential components such as content creation, pay-per-click (PPC), local and technical SEO, video production, and social media management. Additionally, the writers and editors at Thrive Agency also know how to curate engaging and search engine-friendly copy with the intent to promote real estate services and attract potential buyers. Meanwhile, their on-page optimisation solution focuses on enhancing various elements of a web page, including title tags, internal links, and URLs.
Headquarters:

Dallas, TX, USA

Founded:

2005

Email Address: [email protected]
Website:

www.thriveagency.com

Phone Number:

877-959-9892

Address:

4604 Park Springs Blvd, Suite 140, Arlington, TX

Specialisation:

Web Design, Social Media Marketing, Content Writing, Email Marketing, Real Estate SEO

Clients:

Roatan Real Estate, PARC Urology, Accurate Leak and Line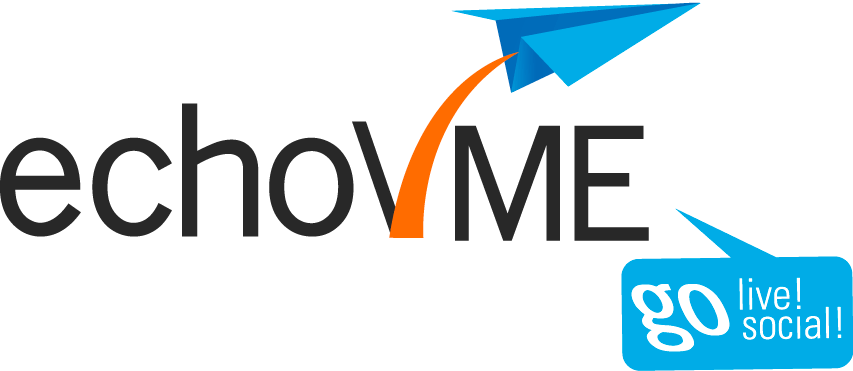 echovme
Next on our list is echovme Digital, an award-winning agency based in Chennai, India. This firm has over a decade of experience and offers SEO, influencer marketing, and web development, among others. 
The company is led by Sorav Jain, a renowned brand consultant, TEDx speaker, and author. Sorav's visionary leadership has been pivotal in driving the agency's accomplishments. A notable accomplishment among them occurred when echoVME Digital received recognition as the recipient of the Best Display Campaign of the Year accolade. This award was bestowed upon their advertising initiative for Dr Paul's Multispeciality Clinic at the marketing symposium hosted by VIT Business School and Think Media. Furthermore, one of their clients, Ramco Systems, witnessed remarkable social media growth with an increase of over 29k followers and 17k engagements. 
In addition to its core services, echovme Digital also contributes to the digital marketing education sector. In 2019, Sorav co-founded Digital Scholar, India's first agency-styled advertising institute. They cover all facets of digital marketing and have trained over a million young students to date.
Headquarters:

Tamil Nadu, India 

Founded:

2011

Email Address: [email protected]
Website:

www.echovme.in

Phone Number:

917-640-2555

Address:

Sapna Trade Centre, 1st Floor, 135 Ponamalle High Road, Pursaiwalkam, Chennai, Tamil Nadu, India

Specialisation:

Social Media Optimization, Business and Corporate Blogging, SEO for Blogs, Market Research, Web Designing

Clients:

Bosch, Ramco, CREDAI, Nippo, Dell, Bobcat

Markitors
Markitors has a rich history of partnering with small-scale realtors and has forged strong ties with numerous companies globally. In terms of search campaigns, the business uses a three-step procedure that includes strategising, creating, and delivering. For those in the real estate field contemplating their services, Markitors extends a complimentary 30-minute consultation. This session is led by their in-house team, who conduct an analysis of the client's website and its competitors, offering insights into potential growth areas.
Though their forte lies in organic search marketing, their expertise also spans content generation, digital public relations (PR), and WordPress development. Their dedicated copywriters craft insightful articles, presenting a roadmap to SEO best practices suitable for healthcare establishments of all scales. Their contributions have garnered attention from esteemed platforms like Time, Forbes, TEDx, and The Huffington Post. The company was also named Arizona's top B2B firm for 2021 by Clutch.
Headquarters:

Scottsdale, AZ, USA

Founded:

2011

Email Address: [email protected]
Website:

www.markitors.com

Phone Number:

480-550-6336

Address:

7343 E Scottsdale Mall, Suite 3001, Scottsdale, Arizona, USA

Specialisation:

WordPress, Digital Marketing, Online Marketing, Small Business, Local SEO

Clients:

Y Scouts, Threads Software, Barrel Brothers Brewing

Luxury Presence
Another real estate SEO agency is Luxury Presence. They serve over 20 of the top 100 realtors listed in the Wall Street Journal. Having been in the industry for over eight years, Luxury Presence employs a team of over 500 professionals who collaboratively work towards the company's vision. Moreover, the company's offerings cover the entire spectrum, from crafting websites with award-winning designs to implementing effective organic search strategies. 
More specifically, their portfolio includes advanced web optimisation assistance, content marketing, advertising, social media management, branding and design solutions, making them a one-stop-shop for both newcomers and seasoned experts in the housing industry. Among their array of products, the standout flagship is the Digital CMA – an innovative online platform designed for accessing and analysing information. Integrated with multiple listing services (MLS) databases and other market data sources, this user-friendly tool allows customers to access pre-built templates uniquely tailored to their brands. Additionally, users can effortlessly export info via shareable links and print-ready files. Remarkably, Luxury Presence offers this powerful tool at no additional cost to customers who sign up for their services.
Headquarters:

Santa Monica, CA, USA

Founded:

2015

Email Address: [email protected]
Website:

www.luxurypresence.com

Phone Number:

310-955-1077

Address:

1808 Stanford St, Santa Monica, California, USA

Specialisation:

Web Design, Marketing, SEO

Clients:

Compass, Keller Williams Realty, Coldwell Banker, Barry Cohen Homes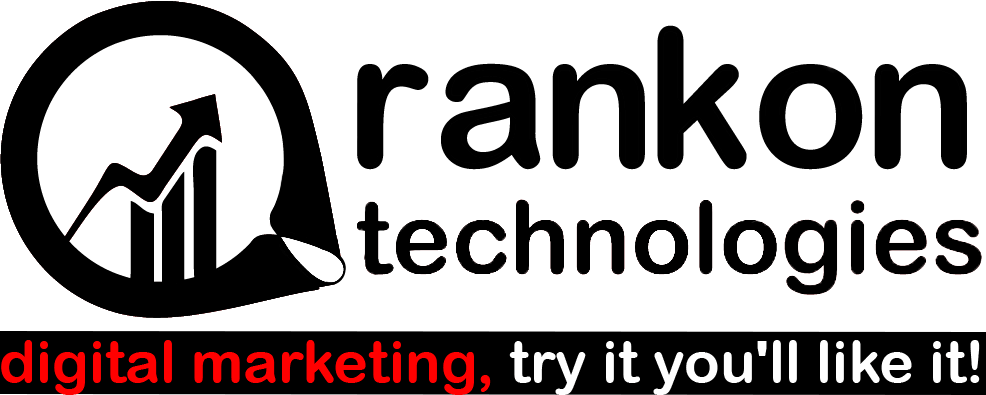 Rankon Technologies
This Indian online marketing agency has 400+ verified reviews and over 70 active projects. With over a decade of experience, Rankon Technologies has established themselves in the industry, assisting real estate agents worldwide to achieve high visibility on Google. This boutique agency also employs a skilled team of 20 professionals who are adept at performing content audits, keyword research, and competitor analysis, as well as both on-page and off-page SEO. 
Moreover, the agency offers local search optimisation, perform backlink audits, and conducts website UI and UX assessments, among other offerings. Rankon Technologies extends its expertise beyond the housing sector and caters to dental, eCommerce, law, hospitality, and cleaning companies. Their pricing structure is competitive, offering plans ranging from $250 to $600 per month, making their services accessible to startups. They also provide a two-month introductory digital marketing course catering to beginners, which concludes with a certification granted upon the successful fulfilment of the program.
Headquarters:

Uttar Pradesh, India

Founded:

2018

Email Address: [email protected]
Website:

www.rankontechnologies.com

Phone Number:

892-408-3697

Address:

KH N- 2167/6, Ashutosh Nagar, Krishna Nagar, Lucknow, Uttar Pradesh, India

Specialisation:

Website Development, Real Estate SEO, Google Adwords, SEM, SMM, Email Marketing

Clients:

Panel Pros, Growindigo, Mandy Mercy, You Deserve You

SEOReseller
Another company on our list is SEOReseller. Known for its affordable pricing, this global firm provides three dynamic packages – Plus, Premium, and Prime – which can be expertly customised to suit each project's specific needs and objectives. With a staggering 99.7% on-time fulfilment rate, SEOReseller ensures that projects start and end as per the agreed timelines. They also offer logo design and branding that aid in establishing a strong and distinctive identity in the digital world. 
Importantly, this Google and Semrush-certified business has attracted a total of 386.4+ million visitors and has successfully completed nearly 7,000 organic search campaigns in its lifetime. The enterprise provides 24×7 support to its clients. Plus, they can connect with the support team directly through Slack, ensuring issues are resolved promptly. Additionally, SEOReseller conducts weekly meetings, which help to translate high-level SEO strategies into actionable insights.
Headquarters:

San Francisco, CA, USA

Founded:

2006

Email Address: [email protected]
Website:

www.seoreseller.com

Phone Number:

800-250-6106

Address:

100 Pine St, San Francisco, California 94111, USA

Specialisation:

SEO, Digital Marketing

Clients:

Undisclosed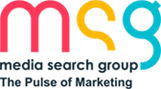 Media Search Group
Media Search Group employs a workforce of over 60 web developers, social media gurus, content writers, and internet technicians. They have a clientele from 150 nations, including the United States, Canada, England, India, and Europe. The company's services are not restricted to a singular domain, as they span a wide spectrum, from conducting thorough SEO audits and competitor analysis to crafting compelling content and optimising websites for mobile devices. Moreover, the company places a significant emphasis on local search, ensuring that real estate businesses can effectively tap into their immediate markets.
Importantly, transparency is a key attribute of their operations. They ensure customers are informed of any additional fees beforehand and properly display their SEO package pricing on their website. Aside from this, their primary aim is to enhance brand awareness and grow the client's return on investment (ROI). Moreover, Media Search Group's online marketers optimise sites focusing on aspects like higher speed, better performance, improved usability, easy navigation, core web vitals, and more.
Headquarters:

Huntington Beach, CA, USA

Founded:

2009

Email Address: [email protected]
Website:

www.mediasearchgroup.com

Phone Number:

730-369-0405

Address:

411 Huntington Beach, California 92648, USA

Specialisation:

SEO, SMO, ORM, PHP Development, Web Design and Development, Internet Marketing

Clients:

Apollo Munich Health Insurance, Xpert Learning, Wilson Consulting Group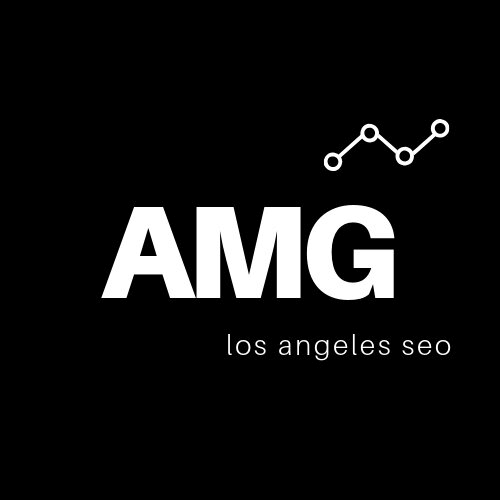 Avidon Marketing Group
Avidon Marketing Group collaborates with various entities to augment their visibility on the internet through a meticulously crafted content marketing scheme. Avidon offers a plethora of solutions, including web optimisation for small businesses, local businesses, eCommerce, national entities, enterprises, and B2B companies. They also provide SEO solutions tailored for specific industries such as accounting, cannabis, dental, healthcare, jewellery, luxury, plastic surgery, real estate, SaaS, and travel.
Avidon's results-oriented methodology is aimed at driving increased traffic and revenue, as demonstrated by its case studies. A standout example of their efficacy is the remarkable 410% surge in organic traffic they achieved for a pet supply company within 12 months. Impressively, this monumental growth was achieved using just six high-converting blogs.  
Additionally, their organic search campaigns have gained national recognition, with their insights featured on platforms such as The Huffington Post, American Express, and MSNBC. Beyond web optimisation, Avidon extends its expertise to encompass essential services like data and analytics setup, PPC management, website optimisation, UX and CRO, social media strategy, and independent audits. 
Headquarters:

Los Angeles, CA, USA

Founded:

2018

Email Address: [email protected]
Website:

www.avidonmarketinggroup.com

Phone Number:

323-985-8655

Address:

8730 Sunset Blvd, Los Angeles, California 90069, USA

Specialisation:

SEO, Content Marketing, Digital PR, CRO

Clients:

MMJ Clinic, NomNomNow, Villaway

Thatware
Established in 2015 by Tuhin Banik, Thatware is a Google-certified firm that pioneered the integration of SEO with artificial intelligence (AI), foreseeing it as the future of digital marketing. Their patented AI-SEO platform diligently monitors and studies changes in Google's algorithms, positioning the Thatware team to implement proactive solutions ahead of their competitors. The company has a clear vision of transforming the landscape of search engine optimisation by integrating advanced technologies such as NLP, AI, data science, and deep learning. 
In addition, their range of services encompasses tasks such as enhancing website mobile compatibility, ensuring speed and security, fine-tuning for real estate keywords, emphasising local SEO strategies, creating an engaging blog, harnessing the potential of virtual reality, imagery, and videos, as well as promptly addressing queries of prospective home buyers. In addition to its innovative services, Thatware has received accolades and recognition from esteemed publications like Forbes, The Economic Times, and Times of India. They were also recognised as a world leader in technology by the Stevie Awards (US).
Headquarters:

West Bengal, India

Founded:

2018

Email Address: [email protected]
Website:

www.thatware.co

Phone Number:

704-408-0698

Address:

Sukriti Apartment, Ground Floor, North Ghosh Para, Bally, Howrah, West Bengal, India

Specialisation:

Advanced SEO, Technical SEO, Data Mining, Website Audit, Google Analytics, Google Tag Manager

Clients:

Nathaniel Cars UK, Kaiburr, 4 Brothers Buy Houses

Victorious
Lastly, we have Victorious. One of the standout features of this agency is its focus on selecting intuitive keywords. These search terms are chosen based on their commercial viability and competition levels, ensuring that they resonate with potential customers. Furthermore, the agency places a strong emphasis on optimising product pages to rank them above competitors and boost sales. 
Link building is another area that Victorious is known for. They employ a combination of technology and human expertise to acquire hyper-targeted links from new referring domains. This ensures that any desired page on a client's website can benefit from Google-approved metrics. Moreover, for startups that rely more on phone calls and email sequences to generate leads, Victorious offers call and mail tracking services, ensuring that businesses can understand how organic traffic is driving inquiries to their platforms.
Headquarters:

San Francisco, CA, USA

Founded:

2013

Email Address:

N/A

Website:

www.victoriousseo.com

Phone Number:

N/A

Address:

995 Market St, San Francisco, CA 94103, USA

Specialisation:

Real Estate SEO, Conversion Marketing, Keyword Research, On Page Optimisation, and Link Building

Clients:

Petrus Landscape, A&G Electric, Redbooth, Lime
Conclusion
And there you have it, a complete list of the top 11 SEO agencies for real estate firms. Each one is distinctive, offering a mix of strategies to elevate your online presence. But remember, the digital landscape is ever-evolving and staying ahead requires constant innovation. Speaking of innovation, keep an eye on NUOPTIMA. They're making waves in the marketing world, and while we're not playing favourites, their approach is worth exploring.