In the vast digital landscape, standing out can be a challenge. Amidst countless websites, how can yours rise above the rest? The secret lies in Squarespace SEO, specifically, the best agencies that can elevate your online visibility to new heights. This guide serves as your roadmap, directing you to the top 15 agencies that have mastered the intricacies of Squarespace SEO. So, get ready for a transformative journey that will redefine your digital strategy.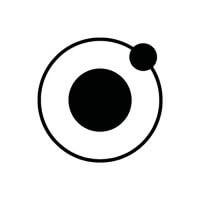 NUOPTIMA
Welcome to NUOPTIMA, the growth agency that's redefining the SEO landscape. We're a collective of seasoned professionals united by a common goal – to fuel your business with qualified traffic and profit within a specified or client-allotted budget.
Our team, boasting 15+ years of SEO experience, has successfully executed 300+ SEO projects. Our portfolio is diverse, ranging from local service providers to public companies across both B2C and B2B sectors. We've propelled brands to 7 figures in sales and surpassed B2B SQL quotas. Some of our many proficiencies include:
Comprehensive SEO (technical SEO, content writing and creation, backlink building)

eCommerce email marketing

SEO for eCommerce platforms (B2B & B2C) 

Amazon marketing

PPC
This diverse skill set, coupled with our competitive pricing starting from $1,000 per month, makes us a one-stop full-stack solution for all your SEO needs.
At NUOPTIMA, we're selective about our collaborations because we're committed to ensuring the success of your campaign. Furthermore, we understand that choosing an SEO agency is a significant decision. That's why we encourage you to have a conversation with our team before making your choice. We'll provide an honest assessment of what we can achieve for you. If we're a good fit, we'll propose a fair price and outline clear growth expectations and KPIs.
Once we embark on this journey together, you'll be in regular contact with our team. We're committed to transparency and communication, so you'll receive extensive data tracking and regular updates.
As a highly rated Squarespace SEO agency, we possess a database of 4,000+ Squarespace-specific and proven backlink domains designed to help our clients rank high on search engines. Click here to learn more about what specific services we offer to Squarespace companies, and when you feel ready, book a call with our dedicated team to embark on your journey towards online success.
Headquarters:

London, UK

Founded:

2020

Email Address:

[email protected]

 

Website:

www.nuoptima.com

 

Phone Number:

N/A

Address:

1 Beauchamp Court, 10 Victors Way, Barnet, London, EN5 5TZ, UK

Specialisation:

SEO, Backlink Building, B2B, B2C, SaaS, Content Writing and Creation, PPC, eCommerce Email Marketing, SEO for eCommerce Platforms, Amazon Marketing, Google Ads, LinkedIn Ads, Squarespace SEO.

Clients:

Microminder, Quolum, Bonnet, FUL, Eden Data

SEOSpace
Operating within the Squarespace SEO landscape, SEOSpace emphasises the enhancement of websites' ranking on search engine listings. Their analysis of websites identifies areas requiring improvement, helping to raise online performance.
Complementing the thorough review, their offerings span from in-depth keyword identification and on-site SEO implementation to formulating appropriate content plans. Furthermore, SEOSpace has devised a plugin specifically for Squarespace, generating useful tips to augment a company's search engine rankings.
Their service flexibility allows for varied packages catering to different budgets and needs. These cover the initial setup, management of ongoing campaigns, and ensuring consistent improvement. This range of services is offered without the constraints of an ongoing monthly fee, instead promoting a more flexible, client-oriented pricing model. SEOSpace melds years of experience, understanding, and commitment with an aim to ensure a positive ranking on search engine listings.
Headquarters:

Stafford, UK

Founded:

2022

Email Address: [email protected]
Website:

https://www.seospace.co.uk/

Phone Number:

+44 7805 952 482

Address:

Bargate House, Bargate St, Brewood, Stafford, ST19 9BB, UK

Specialisation:

SEO, Content Creation, Technical SEO, and Analytics

Clients:

Christy Price, The Square Genius, Square Stylist, and Kate Scott

Pearl Lemon
With a globally remote team, Pearl Lemon has amassed over 25 years of combined experience in SEO. Their accolades include being named the "Best SEO Agency 2020" by SME News and being listed among the "Top 20 Marketing Agencies" by Agency Spotter.
Pearl Lemon's services are multifaceted, with an initial setup, continuous campaign management, and consistent inbound results. Their strategies are crafted to boost rankings within specific niches, with key areas including custom domain sourcing, website speed, security, and Google Search Console.
A wide range of businesses has benefited from their assistance, with measurable increases in keyword rankings. In addition, Pearl Lemon offers an educational resource – the DIY course SEO Strategy Simplified®. It contains educational videos, downloads, and quarterly Q&A sessions, designed to equip the organisation they work with the knowledge for organic growth.
In their operations, Pearl Lemon places a strong emphasis on transparency and success. Regular analytic-based reports allow clients to track campaign progress and understand the impact of their efforts. 
Headquarters:

London, UK

Founded:

2016

Email Address: [email protected]
Website:

https://pearllemon.com/

Phone Number:

+44 2071 833 436

Address:

Kemp House, 152 – 160 City Road, London, EC1V 2NX, UK

Specialisation:

SEO Services, PPC, Content Writing, and Inbound Marketing

Clients:

AJ&Smart GmbH, EmergeOne, and Elevano

David & George
David & George is an agency that operates at the crossroads of Squarespace and SEO, bringing together over a decade of acquired knowledge in these areas. The services offered span a range, accommodating diverse needs and budgets, with the objective to demystify SEO within Squarespace's framework.
The company eschews continuous monthly fees, favouring a one-off payment method, with the packages classed into three categories. Their Basic package is designed for standard small company websites, encompassing essential settings like evaluation and improvement of page titles, URLs, image optimisation, and submission to search engines. The Standard package builds on the Basic option, adding consultation with a marketing specialist, a mini-site report, and a review after four weeks. For those with more complex requirements, the Bespoke package offers solutions at £95 per hour, including comprehensive reports, keyword research, content strategy, and geographical SEO.
Simplicity forms the backbone of David & George's philosophy. Their focus is on fundamental website aspects that can yield significant improvements, thereby making ranking within Squarespace a more accessible process. 
Headquarters:

Edinburgh, UK

Founded:

2013

Email Address: [email protected]
Website:

https://davidandgeorge.co.uk/

Phone Number:

+44 7734 966 801

Address:

Unit 1, Kittle Yards, Causwayside, Edinburgh, EH9 1PW, UK

Specialisation:

Squarespace SEO

Clients:

A Sanna Croft, Nadia Walford PR, Listen To Act, and Lara Scobie Ceramics

Think Shaw
Operating at the intersection of technology and marketing, Think Shaw offers a range of services that include audits, continuous content creation, and periodic evaluations. Their approach, rooted in analysis and adaptation, reflects a commitment to staying up to date with industry standards.
Understanding the significance of a functional, appealing aesthetic, Think Shaw puts significant effort into expanding the reach of brands they work with. Their team formulates strategies aiming to reach desired outcomes in line with the project's requirements.
In addition, they use techniques for enhancing website speed, optimising landing pages, and integrating plugins. Think Shaw is committed to principles like openness and cost-effectiveness while providing personalised solutions.
Every aspect of a campaign receives attention at Think Shaw. As a specialist in Squarespace SEO in the UK, they offer responsive solutions that assure swift and efficient optimisation. Regardless of a business's needs – generating more leads, boosting eCommerce sales, or merely driving more traffic, Think Shaw seeks to improve ranking on search engine pages to prime positions that facilitate growth. 
Headquarters:

Punjab, India

Founded:

2021

Email Address: [email protected]
Website:

https://thinkshaw.com/

Phone Number:

+91 7973 720 789

Address:

C-127, 4th Floor, Phase-8, Industrial Area, Mohali, Punjab 160071, India

Specialisation:

SEO, Paid Advertising, and Web Design

Clients:

Oswald Supply, Perk Clothing, Unbroken Designs, and MyBump2Baby
Avidon Marketing Group
Founded by Igor Avidon in 2018, Avidon Marketing Group is based in Los Angeles, California. Avidon's background in paid search advertising led to the inception of the group, with a focus on aiding small businesses.
Starting with a comprehensive website audit, Avidon Marketing Group identifies opportunities for SEO improvements. Their seasoned professionals then employ targeted tactics like keyword research, content optimisation, and internal linking to increase organic search performance.
Alongside these foundational aspects, they also extend their services to include Google Search Console setup and management. Their process emphasises continuous monitoring and adjustment to align with search engine algorithm updates, ensuring the website's sustained search performance.
The Avidon Marketing Group's overarching aim is to enhance the exposure of Squarespace websites, using strategies that help their customers maximise their return on investment (ROI). 
Headquarters:

Los Angeles, California, USA

Founded:

2018

Email Address: [email protected]
Website:

https://avidonmarketinggroup.com/

Phone Number:

+1 (323) 985 8655

Address:

8730 Sunset Blvd #200, Los Angeles, CA 90069, USA

Specialisation

: SEO and Content Marketing

Clients:

MMJ Clinic, Villaway, and NomNomNow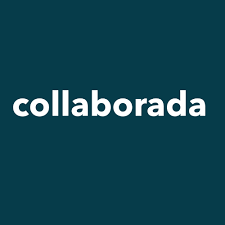 Collaborada
Based in Austin, Texas, Collaborada is a leading consulting agency that assists small businesses with online performance. They offer a variety of services to enhance virtual exposure, focusing on website optimisation, content planning, and training.
Their solutions are designed to help their customers create a solid foundation for organic online exposure. Collaborada offers Squarespace audits, Google Business Profile optimisation, and SEO, as well as training for DIY clients and content marketing and strategy. They also provide tailored training and consultations, teaching how to quickly understand and implement best practices.
The owner of Collaborada brings a strong professional background in information technology and management consulting, with expertise spanning technical SEO, site migrations, and improving content performance. Collaborada's commitment to hard work, expertise, transparency, and professionalism has led to success with hundreds of customers. They prioritise ideas that bring the most improvement for the least investment, and provide ongoing support to help organisations reach their long-term goals.
Headquarters:

Austin, Texas, USA

Founded:

2013

Email Address:

N/A

Website:

https://www.collaborada.com/

Phone Number:

+1 (512) 815 3060

Address:

N/A

Specialisation:

Websites, SEO, CRO, AI Marketing, Content Strategy, Email Marketing, and Integrations

Clients:

University of Mississippi, BloGo, Gather & Forge, and Austin Water Designs

Daniel Foley SEO Consultant
Daniel Foley, a marketing consultant with over 20 years of experience, offers consultancy services on Squarespace's platform. His experience includes working with various search engines and observing the evolution of practices.
Foley's methodology involves a detailed examination of a website's existing SEO landscape. He identifies areas that could benefit from enhancement and employs recognised practices, such as thorough keyword research, on-page optimisation, and performance metrics tracking.
Emphasising that appealing design is only one aspect of a successful online presence, Foley focuses on the structure and content that can improve SEO. His goal is to provide organisations with the tools needed to increase visibility in the digital space.
By combining user-friendly design with strategic practices, Daniel Foley's consultancy service assists in strengthening their position online. This approach helps reinforce exposure and supports businesses in achieving their objectives.
Headquarters:

London, UK

Founded:

2007

Email Address: [email protected]
Website:

https://www.danielfoley.co.uk/

Phone Number:

+44 7941 053 563

Address:

24 Holborn Viaduct, London, EC1A 2BN, UK

Specialisation:

SEO and Content Marketing

Clients

: Sci-Mx, Qantas, Ladbrokes, and easyCruise
Visuable
An agency based in Bristol, Visuable's approach to SEO centres around three core pillars: analysis, keyword research and optimisation, as well as ongoing maintenance.
Visuable offers a complete package for businesses looking to elevate their online presence through effective Squarespace SEO. Their initial step is to conduct a thorough analysis, unearthing any areas that could be hindering optimal search engine performance. With an understanding of the website's current status, they then delve into comprehensive keyword research, identifying key terms that align with a company's offerings and target audience.
Following the analysis and research phase, the focus shifts to optimisation. This involves incorporating the discovered keywords throughout the content, adjusting meta descriptions, and enhancing the site's usability. Ongoing maintenance, the final pillar of their service, ensures that the website remains updated and relevant in the ever-changing landscape of search engine algorithms.
Headquarters:

Bristol, UK

Founded:

2015

Email Address: [email protected]
Website:

https://visuable.co/

Phone Number:

+44 7835 373 096

Address:

N/A

Specialisation:

Web Design and Development, SEO, Content Marketing, and Email Marketing

Clients:

Azure Farm Life, Globally Fabulous, Orestis Georgiou, and Tamar Prager

Marksmen Studio
Marksmen Studio, a Brooklyn-based company, has evolved from its origins in design to become a specialist in Squarespace SEO. Their choice to work with Squarespace was initially influenced by the platform's aesthetics and its all-in-one model, which requires less technical knowledge from end users.
The agency's process they undertake involves meticulous keyword research coupled with an in-depth review of existing content. This allows the identification of areas ripe for enhancement and the incorporation of high-performing keywords that resonate with the enterprise's objectives and audience.
On the technical side, they navigate through elements like sitemap submission, URL structuring, and meta-tag optimisation. Their service package includes setting up Google Analytics, empowering site owners to track and interpret their site's performance continuously.
Through these multifaceted services, Marksmen Studio assists Squarespace site owners in leveraging their platform's inherent SEO capabilities, thus catalysing improved presence on search engine results pages (SERPs).
Headquarters:

Brooklyn, New York, USA

Founded

: 2016

Email Address:

N/A

Website:

https://www.marksmen.studio

Phone Number:

+1 (212) 873 1451

Address:

3395 12th Ave, Brooklyn, NY, 11218, USA

Specialisation:

Squarespace SEO

Clients:

Burwood Group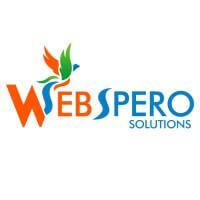 WebSpero Solutions
WebSpero Solutions offers search engine optimisation services, with a particular emphasis on Squarespace. Utilising a systematic and scientifically-tested methodology, the agency's seasoned professionals meticulously examine all facets of a client's website. This enables them to furnish highly efficacious solutions.
The process implemented by WebSpero Solutions involves an extensive diagnostic audit, an analysis of various digital components, and the development of an individualised plan. By coupling this plan with dynamic techniques, they seek to augment both site traffic and sales.
Extending beyond mere rudimentary SEO practices, WebSpero Solutions employs imaginative techniques to achieve the intended outcomes. This includes auditing and optimising the site, as well as devising a clear strategy that propels it to the first page of Google, ensuring its prolonged visibility. The final product combines analysis and application to improve search engine performance for Squarespace websites. 
Headquarters:

Mohali, India

Founded:

2014

Email Address: [email protected]
Website:

https://www.webspero.com/

Phone Number:

+91 9875 999 230

Address:

C-127, 3rd Floor, Industrial Area Phase-8, Mohali, Punjab 160071, India

Specialisation:

SEO, PPC, and Web Development

Clients:

Tiny Hearts Education, DoMatcha, Compound Cut Club, and Statewide Turf Equipment

Websites by Elise
Websites by Elise is a firm run by Elise Barnes, a web designer with a background in SEO. Barnes offers a range of services aimed at improving the performance of Squarespace websites.
The solutions provided by Websites by Elise include an initial analysis of business needs via a questionnaire, detailed keyword research, on-site SEO application, and image optimisation. Further procedures involve setting up a blog posting plan and guidance for ongoing maintenance.
Google Search Console setup is another area in which the agency assists. By implementing these strategies, many of her clients have experienced an increase in their rankings on Google, landing on the first page for their targeted keywords.
Websites by Elise is an addition to the ecosystem of agencies specialising in eCommerce. As such, it provides a range of services that have proven to positively influence their ranking in Google.
Headquarters:

New York City, New York, USA

Founded:

2017

Email Address: [email protected]
Website:

https://www.websitesbyelise.com/

Phone Number:

N/A

Address:

N/A

Specialisation:

SEO Services for Squarespace Websites

Clients:

HCC Pharmacy Staffing, Vintage Modern Films, H2O Tank Avenue, and Nevada Family Law Group

Tiffany Davidson
Tiffany Davidson is a renowned digital marketing professional working under the agency bearing her name, with a specific emphasis on Squarespace websites. The company's goal involves elucidating SEO and enhancing the prominence of these platforms on Google's search index.
Tiffany Davidson offers a comprehensive package designed specifically for Squarespace users. This package includes an exhaustive research process, strategic keyword deployment across the website, and URL redirect mapping for main navigation pages. Additional resources provided are keyword-optimised blog post ideas and a document outlining a forward-thinking plan.
In addition to these primary services, Tiffany Davidson's agency has created an educational course. This course caters to those keen on comprehending the intricacies of SEO, presenting an alternative to their one-time service package. This contribution underscores their dedication to enhancing the exposure on Google.
Headquarters:

Republic,

Washington, USA

Founded:

2017

Email Address: [email protected]
Website:

https://www.tiffany-davidson.com/

Phone Number:

N/A

Address:

N/A

Specialisation:

SEO and Web Design

Clients:

Haven, Double Dog Ranch, Evans Construction, and Acclaim Media

Sarah Moon & Co
Sarah Moon & Co is a Portland, Oregon-based firm that has been operating since 2008. The firm is known for its SEO-first approach to brand awareness and business strategy, specifically catering to Squarespace and WordPress users. With a mission to reinvent modern marketing, the company offers a tailored service that includes a deep audit of the website, content planning, keyword research, and comprehensive improvements to both backend and on-page SEO.
The company's approach is designed to meet the individual needs of clients, ensuring that their strategy is both effective and ethical. The process involves a 90-minute consultation with Sarah Moon, followed by a day spent working on their website. The firm also provides a detailed debrief at the end, documenting the work done and metrics about current search engine rankings.
Sarah Moon & Co's philosophy is rooted in ethical practices, integrity, and embracing curiosity. They aim to support and celebrate diverse identities and believe in the long-term impact of authority in the industry.
Headquarters:

Portland, Oregon, USA

Founded:

2008

Email Address: [email protected]
Website:

https://sarahmoon.net/

Phone Number:

N/A

Address:

PO Box 56576, Portland, OR 97213, USA

Specialisation:

SEO and Business Consulting 

Clients:

Forcefield Capital, The House Shuffle, and Rogue Scholar

Lauren Taylar
An accomplished SEO professional with seven years of experience in the industry, Lauren Taylar offers a comprehensive strategy package explicitly designed for Squarespace platforms. Numerous coaches and creative individuals have benefitted from her services, attaining prominent spots within Google's top 10 search results through an optimised content scheme.
The agency's package is multifaceted, encompassing a detailed examination of both content and technical aspects of a website. It includes site speed enhancement, image adjustments, title tags, meta descriptions, and user experience (UX) improvements. These elements are combined with deep keyword investigation relevant to the client's industry.
Additional support is provided through 15 blog post ideas and a guide that details best practices for blogging. Lauren Taylar's approach is strategic, focusing on long-term visibility and sustainable growth, steering clear of undesirable tactics, and working towards long-term marketing goals.
Headquarters:

Saint Petersburg, Florida, USA

Founded:

2018

Email Address: [email protected]
Website:

https://laurentaylar.com/

Phone Number:

N/A

Address:

N/A

Specialisation:

SEO, Branding, and Web Design

Clients:

Cait Scudder, Mary Adkins, and Gal Media Group
Conclusion
In the world of Squarespace SEO, these 15 agencies shine as partners of excellence. They've leveraged the power of SEO to transform digital presences, and they can do the same for you. But remember, the journey doesn't stop here. SEO is an ongoing process, a dance with the ever-changing algorithms of search engines. With these companies by your side, you're not just keeping pace with the dance; you're leading it. So, take the step, reach out, and witness your online visibility ascend to unparalleled heights.