96North Candle Brand Grows 4x from $300k to $1.2m Revenue at 12% TACOS
89%
Review count increase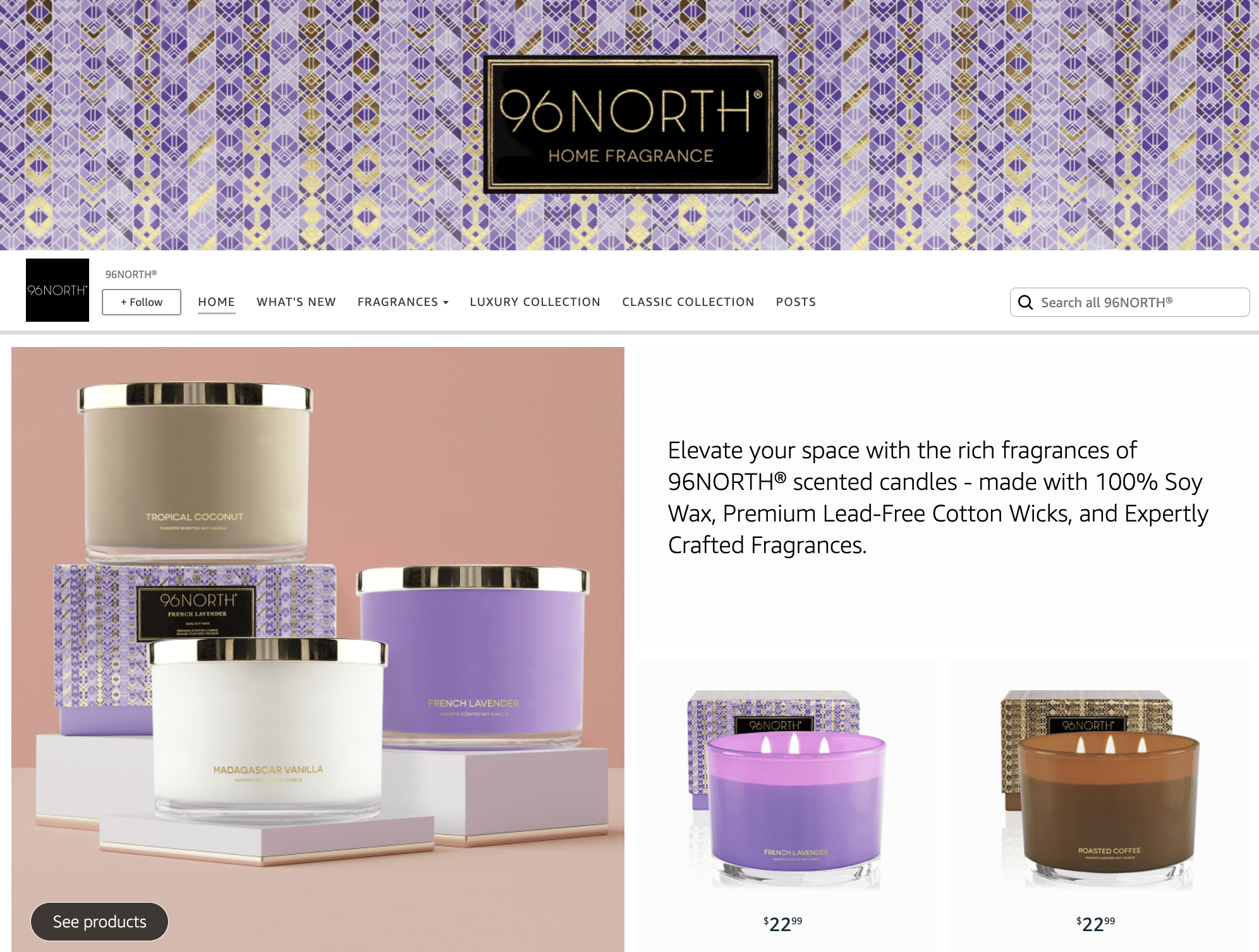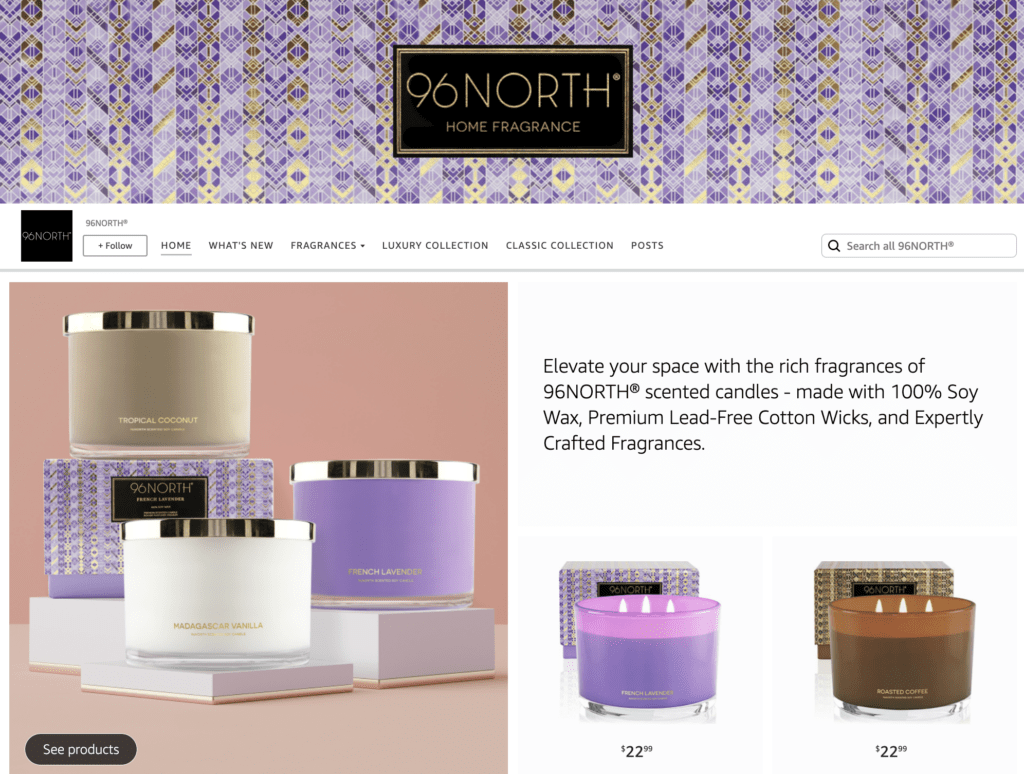 ---
About 96North
96North began selling on Amazon in August 2020. They had found an interesting niche where consumers were underserved with an all-natural candle solution. 96North is a 100% soy wax candle brand that contains no paraffins.
Typically, most candles contain paraffins in the form of wax. Paraffin wax is a soft wax made from petroleum by-products. When paraffin candles burn, they emit black soot and fumes—similar in chemistry to diesel exhaust.
However, soy candles present many benefits over paraffin. For example:
Soy wax burns at a lower temperature, making the candle last longer than a paraffin alternative. It is a more cost-effective solution for consumers
Soy candles are completely biodegradable and easy to wash up if any wax spillages occur.
Soy is completely natural, sustainable, renewable and grown on farms from the soybean plant.
Soy candles produce a stronger scent because the wax burns at a lower heat and creates a larger melt pool, so the oils evaporate better from a larger surface area, releasing more scent into the air!
The 96North team approached NUOPTIMA with two lines of SKUs, their luxury and classic candles.
Team
Responsible NUOPTIMA Team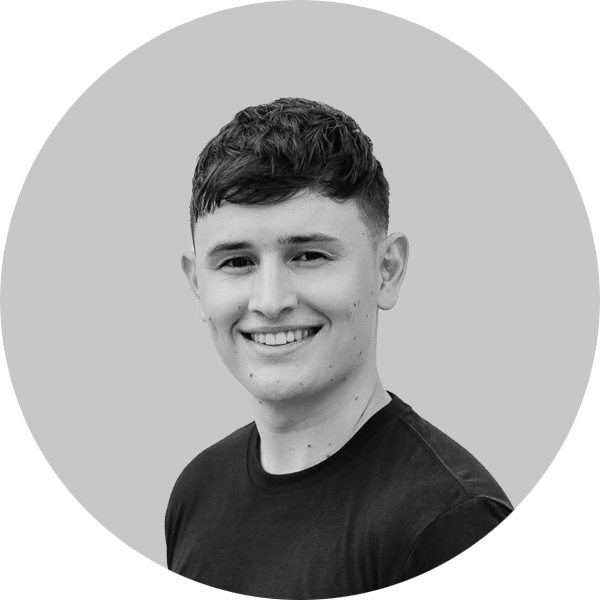 Rob Sloan
Growth Manager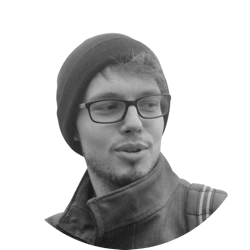 Oleg Chizhevskiy
Brand Manager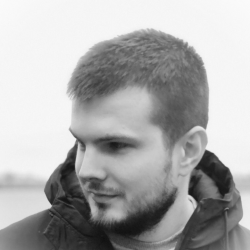 Dmitry Savitskiy
Amazon PPC Expert
Action Plan
NUOPTIMA acquired 96North when they were very close to a stock out. In other words, they were unable to sell more products instantaneously but were looking for a partner to help drive growth.
This partnership presented an opportunity to demonstrate how important on-page improvements can be to conversion rates, review collection rates and clickthrough rates. Our immediate action plan was to:
Clean up PPC campaigns and ensure the budget is spent efficiently
Optimise listing
Optimise review gathering and visibility
Optimise product pricing
Once we had revitalised the PPC account and listings, our goal was to scale ad spend to increase monthly sales above $100,000. The secondary benefits of increasing ad spend were that we would significantly increase our review count and improve our organic positions across all relevant keywords – making 96NORTH less reliant on PPC in the long-term.
Improving CTRs by 59%
Clickthrough rates from search to product page are mainly dependent on four main factors and several sub-factors. The four major factors are:
First image creative
Title
Number of reviews and rating
Pricing and psychological offer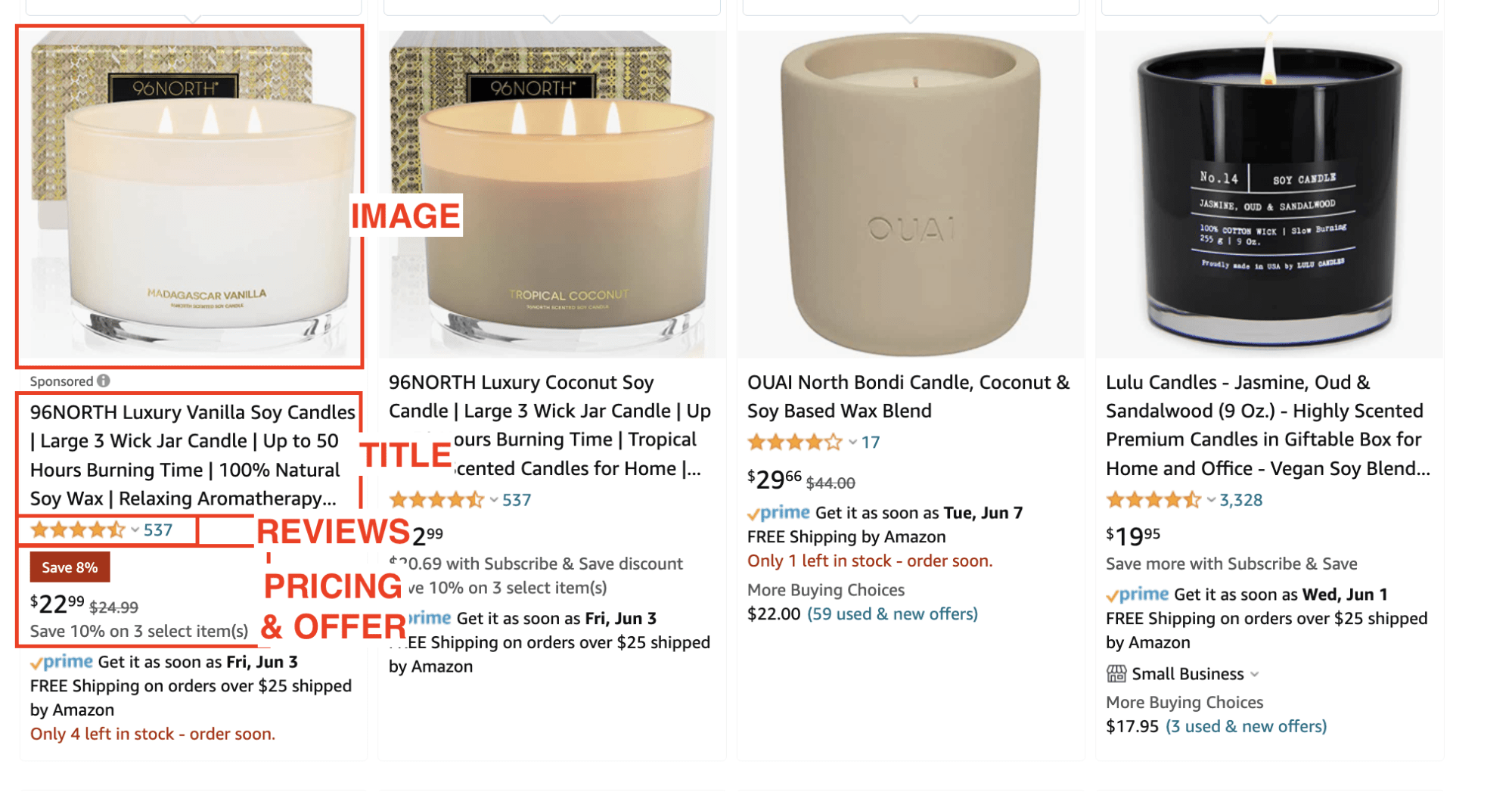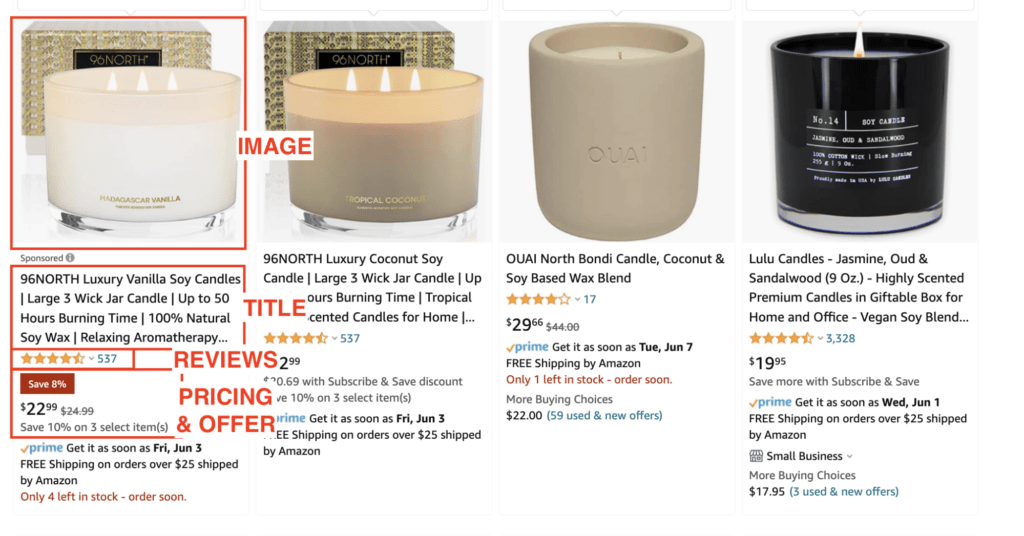 Improving Titles
Product titles are one of the most prominent click through rate features. To create a good title, it's imperative to get into the consumer's mind and understand how competitors are describing themselves.
A good title achieves two things. It communicates the main features that a consumer cares about, and it distinguishes your product as superior to competitors. This means if your product has features which are better than others, they should be on display.
Before & After
96NORTH Home Sweet Home Candle | Large 3 Wick | New Home Housewarming Candle | New Home Gifts for Home | 100% Soy Wax
The above title failed to communicate the scent, the burn time, the primary features and the associated benefits.
We discovered these were the main decision-making factors and optimised the title accordingly. We pushed the name very early in the title, added the 3 wick feature (given this was associated with the market leader), communicated the burn time and mentioned 'all natural' (another key selling point).
There was extra space in the title, so we had an opportunity to discuss the main benefits and enter some relevant search keywords. This plays to improve ranking but also to improve the conversion rate on the page itself. It's less likely to improve the click through rate given the latter half of the title gets cut off.
96NORTH Fresh Linen & Soft Amber Candle | Large 3 Wick Jar Candle | 12 Oz Up to 50 Hours Burning Time | 100% All Natural Soy Wax | Relaxing Aromatherapy Candle | Housewarming Gift for Women and Men
Pricing Optimisations
We noticed 96North's product listings were not taking advantage of Amazon's pricing features and that the product could be priced higher while still increasing sales count.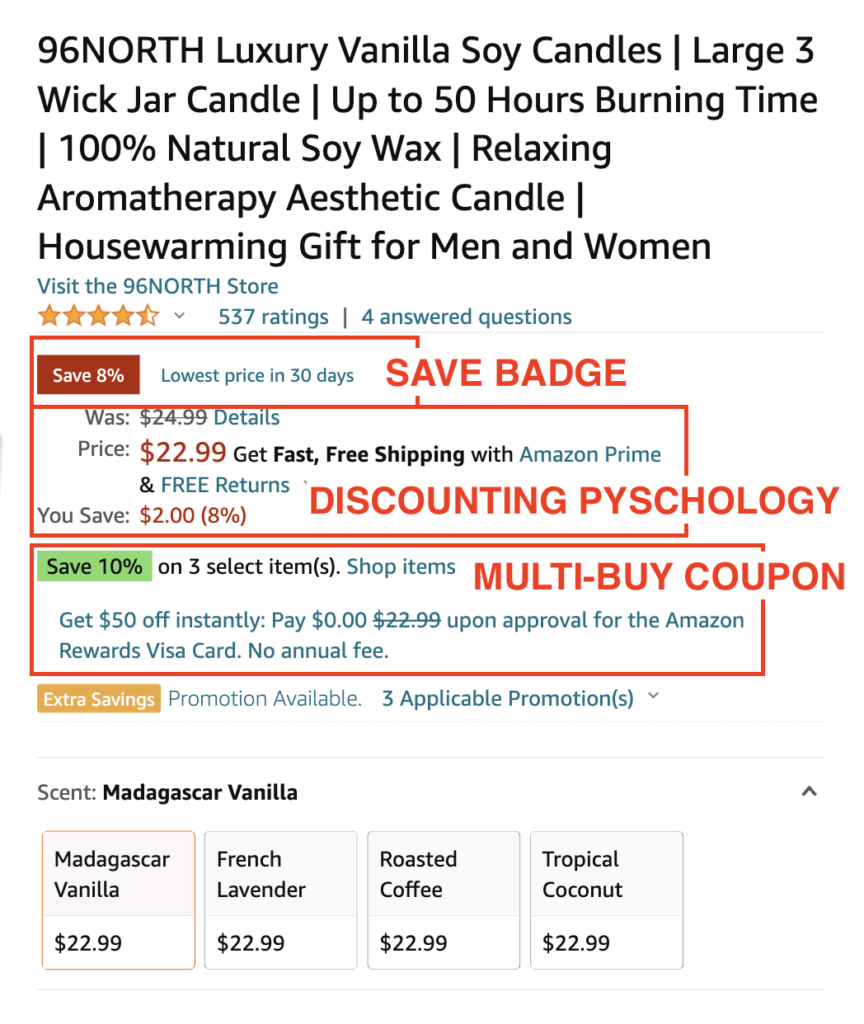 After conducting a pricing analysis of competitor ASINs, we decided to increase pricing from $22.99 to $24.99, representing an 8.6% increase.
Increasing the price also allowed us to introduce a 10% coupon code that would apply if the consumer bought 2 or more products (5% if the consumer bought 2), while not reducing the gross margin and operating profit massively.
When 96North wants to revert the pricing back to their original in times of high stock or sales, they will be rewarded with a SAVE 8% badge which further increases the conversion rate on page.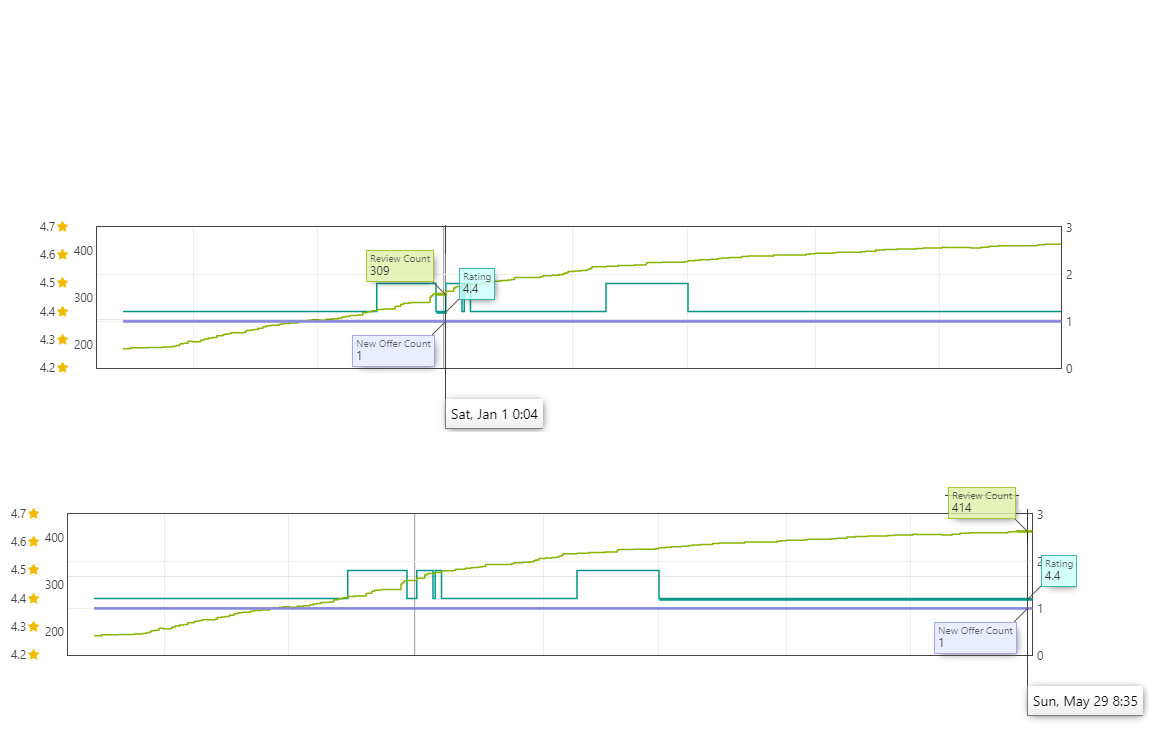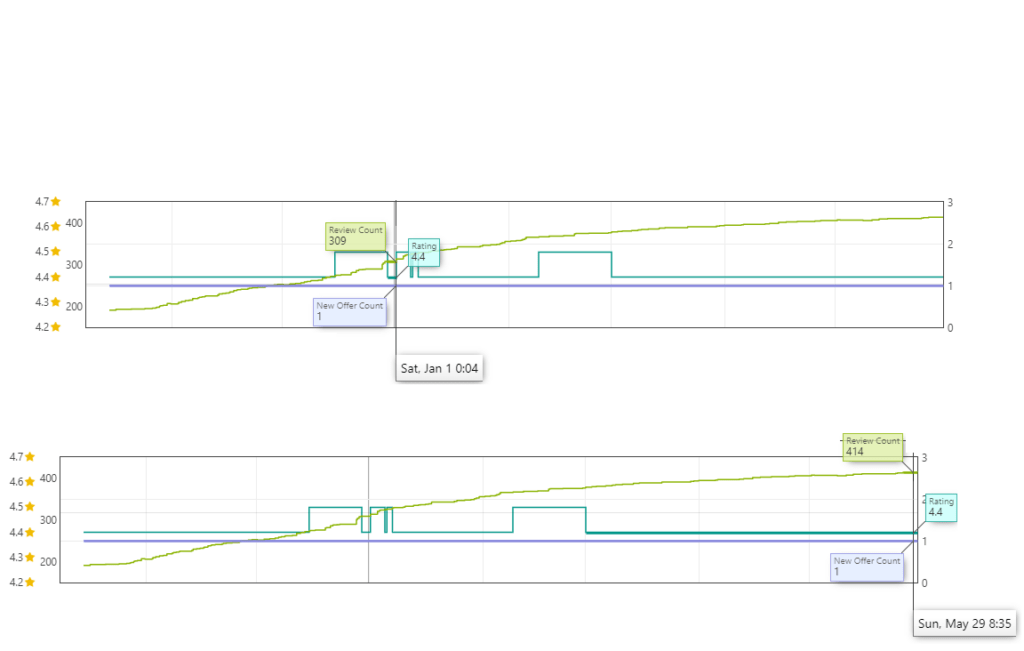 Review Collection
89%
Review count increase
Across both 96North's Luxury and Classic collections, we increased the review count in totality from 669 to 1268. This involved optimising the review gathering processes, including using best in class tools to remind buyers to leave feedback.



A+ Content & Bullets
Title and pricing changes played a significant role in increasing conversion rates. The boost was also supported by an improvement in PPC targeting and a refresh of the product listing, including the bullets and product attributes.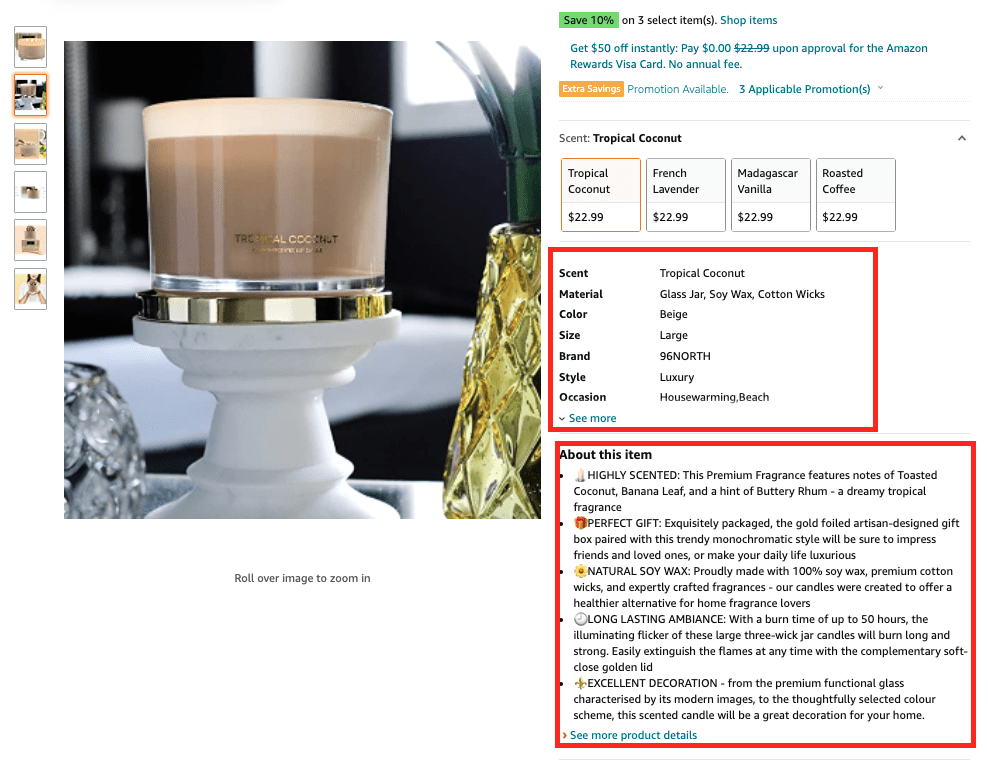 PPC Optimisation
1173%
Overall Sales Increase
Testing & Scaling Ad Spend
From May to September, we tested a range of different keywords and implemented campaigns across a variety of different ad units, including sponsored display, product and brand campaigns. The purpose of this exercise was to uncover keywords and ad units where we could increase ad spend and generate more revenue while maintaining TACOS at a similar level.
In general, we place great emphasis on testing before we engage in a new strategy. Extensive testing allows us to decipher what performs well and what doesn't before we allocate our full marketing budget and increase ad spend on individual campaigns. Within our tests, ad spend is more conservative to ensure we didn't waste money on low-yielding keywords and ad units. And then, once we compile the data, we increase spend gradually across our successful tests and remove keywords, ad units or campaigns with unsatisfactory results.
An example of one of our most successful tests was across the keywords "candle" – 148,152 search volume and "candles" – 409,824 search volume. While it may seem obvious to bid on these keywords due to their relevance and massive search volume, PPC is hypercompetitive and CPC is costly, meaning it is more difficult to achieve good results than it would be on keywords with lower search volume. Despite the competitiveness, our tests elicited positive signals, so we increased ad spend to see what we could achieve.
From August until September, 96NORTH generated a staggering $6,500.49 of additional revenue at a 27.25% ACOS, purely from bids on these two keywords. And after implementing these keywords in August, we showed a growth of 101% in total product volume compared to the previous month ($47,415 in July vs $95,585 in August).
Another example of a successful test was targeting longtail variations of the keyword candle, such as 'vanilla candle', 'vanilla scented candle' and 'vanilla soy candle'. This campaign generated $4,714 in revenue from $1,467 in spend, equalling a 31.13% ACOS.
Focusing on CVR and TACOS
Your listing and PPC account share a symbiotic relationship – if one isn't optimised, the other won't perform. As exhibited earlier in the case study, we invested a lot of time and resources into perfecting our listings to improve our CVR. And the main catalyst of this decision was to improve the performance of our PPC campaigns. We knew once we improve CVR it has a positive, domino effect:

Bigger percentage of customers convert > ACOS remains the same / reduces across PPC campaigns > Amazon sees campaigns performing well, pushes organic positions higher > more organic sales > TACOS remains the same / improves, despite increased ad spend
If we compare the results from May to September, the above sequence validates this hypothesis:
At the start of the year, we optimised our listings and increase CVR by 31%.
January CVR: 15.4% > June CVR: 20.2%
Now our conversion rates were higher and we had finalised the optimal strategy for PPC, we increased ad spend to scale revenue.
May TACOS: 18.53% > September TACOS: 16%
Our TACOS reduced by 2.53% despite significantly increasing ad spend. This was because our PPC campaigns were performing well with increased conversion rates and sales, which meant that our organic positions and sales grew across a variety of new and existing keywords, resulting in a reduced TACOS.
Geographical expansion
Part of our strategy for scaling 96North was expanding into new territories. In June we began this journey, starting with the UK. We registered a local trademark successfully, placed new orders for inventory to a 3PL, transferred inventory to a UK FBA warehouse and opened our listings on the UK marketplace.

The main benefit of already attaining a presence on the US marketplace was that the reviews we gathered in the US are retained and visible on the UK marketplace. As reviews are the most important currency on Amazon, it meant that, overnight, we were one of the major players in our niche in the UK, without spending any PPC budget or generating a single sale.
Once we started spending budget on PPC, we were able to see good sales, conversion rates ACOS and TACOS figures from the get-go. Below is a breakdown of our results in just 2 months:
£10,273 in revenue


Optimised PPC with 32% ACOS


Our expansion won't stop here – we are planning to enter the German and Japenese marketplaces once we consolidate our position as market leaders on the UK marketplace.
Revenue Growth
In Q3, we achieved some truly staggering results, scaling revenue from $4,752 in May to $129,501 in September – that's a massive 988% increase! Below is a breakdown of the milestones in only 4 months.
We expanded to the UK and achieved £10,273 in sales in just 2 months UK


Meanwhile, in the same month of June in the US, we doubled our sales from the previous year.


In July – which is notoriously one of the harder months of the year on Amazon – our sales bettered the sales of previous years Q4.


In July, we almost tripled sales from July the previous year.


We continued this trend in August and September, tripling sales from the previous year.


>
96North Candle Brand Grows 4x from $300k to $1.2m Revenue at 12% TACOS