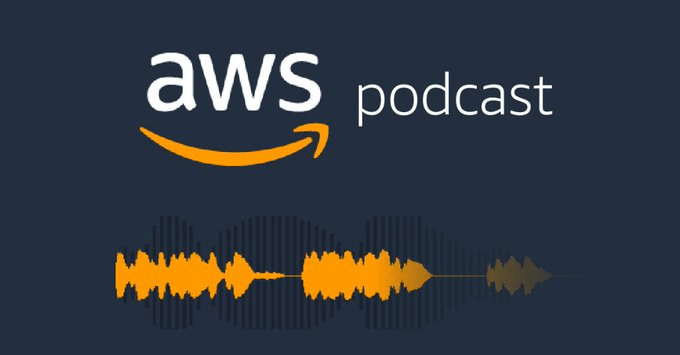 Aimed at a more advanced audience, the AWS podcast, as the name suggests, delves into the world of Amazon Web Services, providing the latest news and trends for developers, IT professionals and curious eCommerce enthusiasts.
Hosts Simon Elisha and Nicki Stone share 15 years of experience working for Amazon between them and want to help people and businesses succeed with AWS. The pair – and sometimes the occasional expert guest – dive into technical topics such as machine learning, cloud computing and cost optimisation. If you have a grounding in this field, the podcast makes for an infatuating and thought-provoking listen.
Podcast episodes are released weekly, with occasional bonus episodes. Episodes last around 20 minutes on average, so although the topics can be complex at times, the hosts do a great job of keeping the conversations concise to avoid overloading listeners with information.
Stay ahead of the game
The popularity of podcast content has blown up in the last few years. More and more creators are starting to try their hand at podcasts, resulting in a wealth of information. While it is great to have many different sources, it can be detrimental too. If you take your eye off the ball, you could be subjected to unreliable information, which may cause you to make wrong decisions for your business.
The unique selling point of the AWS podcast is that it is the official source of information for Amazon Web Services. This means that regular listeners will always get the latest information, tools and tips for using the service to its fullest potential.
Need help getting your Amazon business up and running? Take a look at what NUOPTIMA's Amazon full-service agency has to offer.
Our picks
#490: How Amazon Ads Run Machine Learning at Scale
Have you ever wondered how Amazon has the infrastructure to run trillions of ads? Then this episode is where you need to start. This episode features Kun Liu, the Director of Machine Learning, as he provides an overview of how Amazon uses machine learning to predict the best ads for customers and how it accurately predicts when a customer will click or make a purchase. He also delves into how they use machine learning to facilitate a capacity of 100 thousand transactions per second.
Talk to an Amazon expert
We work with 100+ businesses. Book a slot now to talk to one of our experts.