Key Points
There are numerous cities that are fantastic for raising capital.
American cities that make our global top 18 list include Austin, Boston, Los Angeles, New York, and San Francisco.
Other cities worldwide that make the cut include Beijing, London, Paris, Santiago, and Tel Aviv.
Growing your business can be a difficult and time-consuming task. For this reason, hiring a professional growth agency is a great idea to help accelerate your brand effectively.
What are the best cities worldwide to raise capital? This article alphabetically lists 18 of the best places globally where you can effectively raise capital for your company.
Austin, Texas, USA
According to the National Venture Capital Association, Austin was among the top 10 metro-area places for venture capital (VC) money.
Texas has been ranked by the Tax Foundation as the 10th best state for agreeable business taxes.
In recent years, Austin has continued to substantiate itself as a tech hub, so it is a particularly attractive location for tech companies looking to schmooze with like-minded businesses and investors.
Capital Factory, a company that connects entrepreneurs with investors, employees, mentors, and customers, is established in Austin. Through this organisation, businesses can get assistance with raising capital. For instance, it can include gaining exposure to investors, getting introductions to possible mentors, and co-working spaces (ideal for bootstrapped startups).
Austin hosts the annual SXSW festival, which attracts a lot of traffic for the startup scene. This festival is a hive for entrepreneurs, and consequently, funds follow suit.
Beijing, China
Beijing, or more specifically, Zhongguancun, is commonly referred to as 'the Silicon Valley of China', and for good reason. It is considered the primary hub of business in Asia.
In terms of the fundraising stage, China is now equal to the United States (US). According to CrunchBase, in 2018, 66 colossal funding rounds were completed in Beijing (coming second only to San Francisco).
China also has numerous cities that make the list for supergiant VC rounds that exceed $100 million. Other Chinese cities include Shanghai, Guangzhou, and Shenzhen.
According to Expatistan, China is a 39% cheaper location to live in than the US, meaning there is a chance of excellent profit.
The Chinese government openly welcomes local and international entrepreneurs to invest in China. Both the civilians and government put much importance on business to form job opportunities and feed their economy. Finding local entrepreneurs and convincing them to invest in your company is straightforward.
Finally, Beijing is home to the largest number of Fortune Global 500 businesses and the four biggest financial institutions by total assets globally. Beijing has the most billionaires living there compared to anywhere else in the world.
Boston, Massachusetts, USA
Boston has capital in droves. For instance, in March 2020, 60 startups received investments of over $1.5 billion, and in April 2020, 54 startups received $3.5 billion. Investors are doing this to help support Boston's entrepreneurial projects and improve upon the considerable growth it has seen in the last few years.
To meet increasing VC demand, there are some great companies that serve entrepreneurs in Boston, such as Boston Seed, Flare Capital, and Glasswing. This means there is a fresh cluster of capital in and around Boston.
Startup money is abundant in Boston. Plus, Boston-based entrepreneurs tend to be more educated, being three times more likely to possess a PhD than entrepreneurs in Silicon Valley.
Boston is also known to have a culture of giving back (as seen in the above points). VC firms and entrepreneurs keep the wheels moving for the following generation. This helps to preserve the city as a tenacious and well-established launch pad for the next big thing.
Chicago, Illinois, USA
Chicago is moving up numerous lists, including innovation, business growth, competitive living costs, and proven returns on investment (ROI).
In 2011, Chicago witnessed a 97% increase in the number of startups launched compared to 2010.
Pitchbook ranked the city as having the highest VC returns out of any startup hub in the whole of the US (beating both Silicon Valley and New York City).
Pitchbook also states that in 2021, 17 VC funds in Chicago raised a total of $7.42 billion (compared to three VC funds that raised $977 million in 2016). Moreover, the number of closely-held companies valued at unicorn status ($1 billion or more) has increased drastically to 26 from eight in 2016.
Chicago enjoys a diverse economy and robust corporate and community relations that are vital to its success in appealing to new venture investments. It has a booming B2B tech industry and has expanded into machine learning, big data, and Internet of Things (IoT).
In terms of Chicago's startup scene, many entrepreneurs here have connections to Silicon Valley. Indeed, one in five startup founders in Chicago once either lived or worked there.
Delhi, India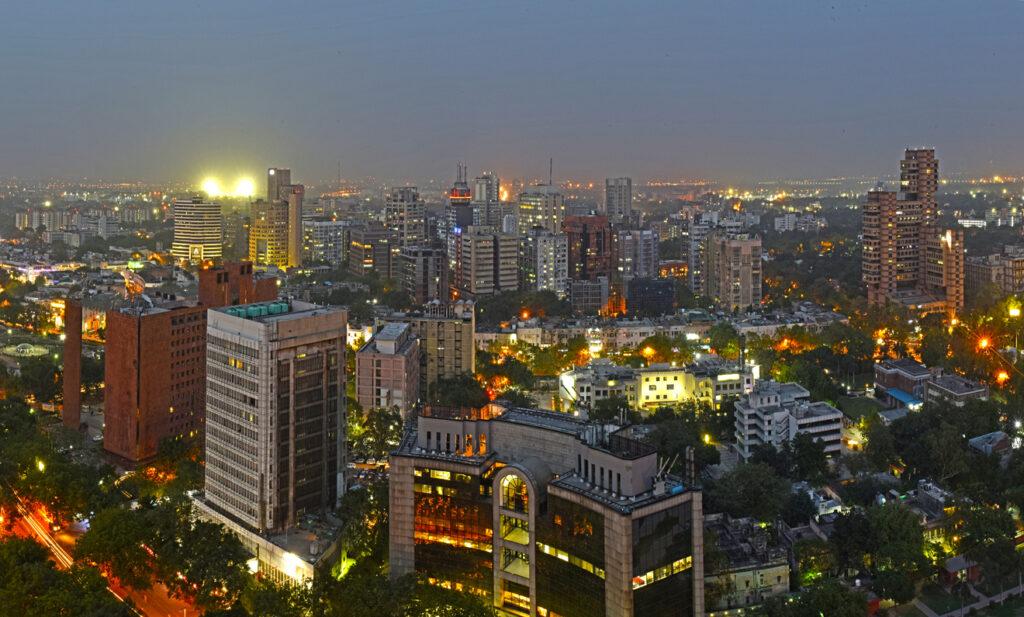 According to City Lab, Delhi (and Bangalore) have ranked better in VC than Seattle, San Diego, and Chicago.
For startups, affordability and access to talent are huge benefits in Delhi. Indeed, accommodation, food and utility costs are all relatively low here, helping to increase the chances of good profits.
Large private equity funds, such as Blackstone, have recently made big moves in Delhi. Billions have been fed into the nation.
As a whole, India is one of the globe's fastest-growing economies, and New Delhi is forming a commercial presence quickly. Business enterprises around the world have seen potential in the city's skilled workforce and expanding economy, leading them to locate their operations here.
Delhi has a unique startup system in that it fosters diverse verticals of startups progressing beyond technology ideas to financial and consumer services. This is great because fintech startups based in Delhi received most of the funds.
Dublin, Ireland
According to research by Funderbeam and startup researcher Tatjana Budkov, Dublin ranked fourth (after London, Paris, and Berlin) in regards to the best cities in Europe to attract VC funding. This conclusion was made after looking at European cities renowned as the hottest funding hubs for startups and which are drawing the majority of investment.
Ireland's capital is also a great place to raise funding as it offers startups a far cheaper alternative than London. This is supported by a government looking to place Dublin firmly on the tech map.
According to the EY European Attractiveness Survey 2022, Ireland is one of Europe's top ten locations for foreign direct investment (FDI). It has a market share of 3% of all FDI among European countries and has drawn 152 new FDI projects in 2021.
In this same survey, Dublin was selected by 17% of respondents as the most attractive European city for foreign investors over the upcoming three years (three times higher than 2021). This puts Dublin fourth in the table.
Los Angeles, California, USA
Peter Thiel — co-founder of Palantir and Paypal — announced in 2018 that he was moving his funds (the Thiel Foundation and Thiel Capital) from Silicon Valley to Los Angeles (LA). This included the relocation of his staff. This decision was made because of high living costs in San Francisco and how much money startup entrepreneurs were spending on rent instead of their companies.
LA startups have struggled to gain traction due to Hollywood and the entertainment industry, but this is beginning to change. A rapid increase of tech and internet-based startups (and angel investors' interest in these) has reactivated entrepreneurship in LA.
63% of LA's entrepreneurs had prior experience in the market that their startup focused on.
LA has long had a reputation as a prime location for seed funding. Now, it is becoming a place for startups to chase after more expansive VC funding. It is argued that LA is now the home of large-scale VC funding.
According to Amplify, LA startups have raised over $35 billion in the past decade, coming second only to Silicon Valley. Furthermore, Pitchbook states that LA funders raised $12 billion in VC from 627 funding efforts in 2019 (making LA fifth in the national ranking). This emerging trend is believed to be because the local startup ecosystem is evolving with the arrival of larger VC funds and a bigger presence of tech companies wanting to take advantage of the globe's entertainment hub. Moreover, funders with a lot of money are establishing themselves in LA.
MaC Venture Capital is a company that supports early-stage tech startups and is located in LA, making this city a great location for startups in particular.
London, UK
According to Pitchbook and City Lab, London received the eighth most VC globally between 2015 and 2017. London's attitude to entrepreneurs and startups has come a long way in recent years.
This is an especially great location for fintech startups since London is home to vast financial institutions.
London has claimed the title of Europe's top ecosystem and the best startup locale. It is a worldwide hub for tech and finance. It is also the most likely location for US startups to trade overseas.
63% fewer startups are set up in London than in Silicon Valley, but it still holds the title of the biggest producer in Europe.
While far fewer startups are in London as opposed to in Silicon Valley, these locations have comparable support systems. Entrepreneurs based in London rely a lot on like-minded colleagues in their area, and each startup in London generally consults with over three mentors.
In 2019, the capital saw annual investments of €8.4 billion.
Founders Factory, Techstars, and Seedcamp are the top three accelerators.
While founders might be hesitant of London due to high costs, the phenomenal access to funding and industry connections counteract these fears.
Miami, Florida, USA
This USA city is fast becoming a representation of the tech exodus from Silicon Valley. Miami houses numerous investors, an enthusiastic local government, and accomplished tech founders.
The Kauffman Index ranked it as the second most entrepreneurial American city.
Miami has the highest startup density in the US, with 247.6 startups per 100,000 people.
This city is also a noteworthy international banking hub.
Miami is also the best location for Latin American startups. This is partly due to its connection to the Latin American community, fast-growing startup scene, and investment boom. Biz2Credit ranked Miami as the number one city for small companies to grow in 2019, knocking New York City off the top spot. Furthermore, Miami is the media capital of Spanish language broadcasting in America. Because of its location, it serves as a hub for exporters and importers of Latin America, making it an unmissable place for business and commerce.
Miami is argued to be the South's next big tech hub. Financial titans such as Citadel and Blackstone and VC companies such as Palm Drive Capital and Founders Fund have revealed plans to open offices in Miami.
Softbank has recently invested $100 million into 70 Miami-based startups (and has invested much more prior to this) and plans to keep investing in founders that are underrepresented.
While numerous cities have witnessed their tech scenes fizzle out (such as the Downtown Las Vegas project), Miami has only been gaining momentum. Indeed, senior care startup Papa and fintech company PIPE both recently reached unicorn status.
Investors believe Miami has a huge opportunity to become a major startup hub because of the wonderful quality of life and varied workforce. Miami is becoming more appealing as workforces detach from office buildings.
New York City, New York, USA
New York City (NYC) is rapidly being seen as the new capital of VC funding and tech. Indeed, NYC is also believed to be very conducive to scaling startups.
According to National Real Estate Investor, New York is ranked number one for World's Best Tech City. Plus, NYC was ranked number one for the most rapid-growth businesses.
NYC is particularly ideal if you are creating a startup in the following industries: financial services, fashion, or ad tech. NYC is where you will locate the top investors for these industries as the majority of established companies within these spheres have headquarters in this city.
NYC is also an attractive place for entrepreneurs looking to tackle the world of e-commerce.
This could be the perfect location to raise capital if you are a female entrepreneur. Indeed, a large number of female tech entrepreneurs are based here; one-fifth of startup entrepreneurs in NYC are women, and 18% of tech entrepreneurs are women.
While London competes with NYC as the globe's leading financial hub, Wall Street is without question the centre of American finance.
Investors have argued that NY is also becoming the crypto capital of the world. It already has a notable crypto community, being home to blockchain analytics firm Chainalysis and NFT marketplace OpenSea to mention a couple. But, recently, it has started to improve further. For instance, NYC's mayor has promised to make NYC the centre of the cryptocurrency industry, private market investors are putting significant sums of money into NY's crypto startups, and Wall Street banking and money-management giants are bursting into the markets.
Paris, France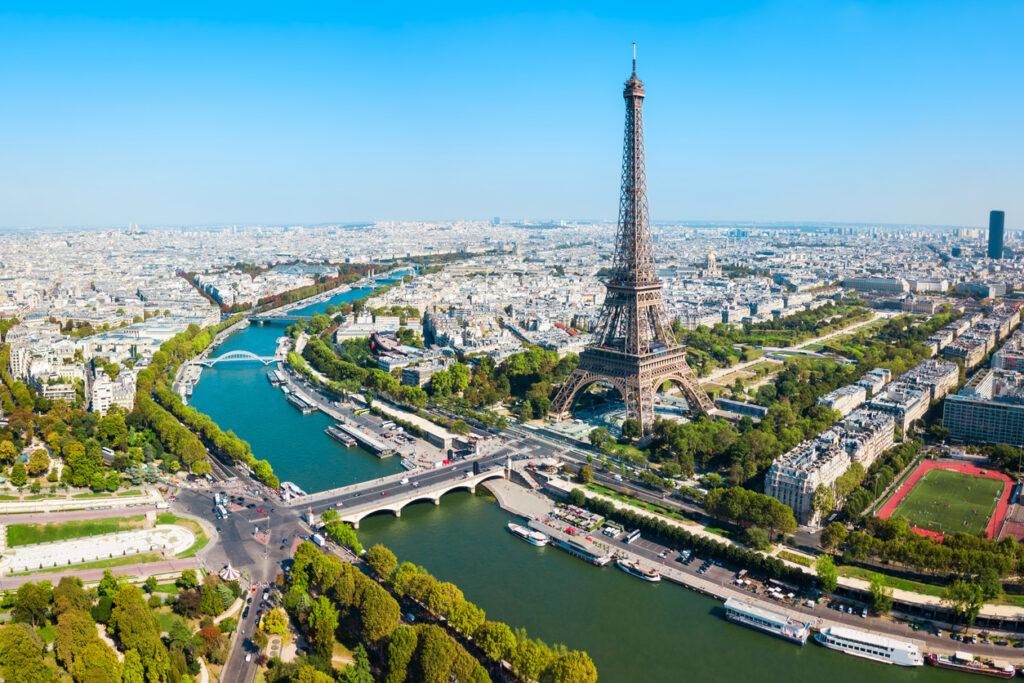 Paris is one of the primary European startup ecosystems. It holds a robust stance in business verticals such as SaaS & Enterprise Software, fintech, High Tech & IoT. Startups are attracted to Paris due to its great access to venture funding, where it firmly stands in the top three alongside Berlin and London for European fundraising efforts.
Startups in Paris have some similarities to those in Silicon Valley. They have similar work hours, comparable market sizes, the same number of employees at every step of development, and outsource as little as startups in Silicon Valley.
Paris has one of the highest investment figures in Europe, reaching an impressive €2.9 billion in 2019.
The capital is home to startups such as Meero and Deezer.
Startup hub Station F (based in Paris) runs well-known accelerator programmes such as HEC Incubator. Other notable accelerator programmes include 50 Partners Digital and The Family.
France is home to the biggest concentration of private equity in Europe. It is also geographically central to VC sources throughout the European Union (EU).
Many startups are drawn to Paris due to its governmental support. The government in France set up La French Tech, which is a strongly supported organisation focused on promoting France as a destination for tech business. The government has also set up a one-year programme called the French Tech Ticket Program to attract international people to establish and expand their startups in the country. If selected for this programme, you will receive an acceleration programme, funding, incubation, a fast-track resident permit, and office space in the centre of France!
French President Macron has vowed to make France a startup nation and wants the country to be the next tech startup ecosystem. Indeed, France is commonly seen as one of the premium locations to start a tech business.
Finally, its educated workforce, experienced financial market and pro-business standpoint make Paris an excellent place to raise capital.
San Francisco, California & Silicon Valley, California, USA
We have placed San Francisco and Silicon Valley (SV) together on this list. After all, even though SV is a destination by itself, it is in the San Francisco Bay Area.
SV is seen as the top destination for establishing tech businesses, the ultimate startup hub, and tops many lists for places to grow a business and raise capital. Indeed, major tech giants including Google, HP, Apple, eBay, Intel, and Adobe have established headquarters in SV. They continue to operate their companies from this region with fantastic success. Many of these began as startups that achieved rapid growth due to SV's culture. However, San Francisco as a whole is also known to have a vast and fruitful tech scene. It is seen as the hub of all things tech-related.
According to Nicholas Chirls, a partner at Notation Capital, San Fran and SV provide the best places for building a company. SV, in particular, has great access to VC.
SV has a highly reputable peer network, and aside from this, startup founders flock here because of the sheer amount of investment possibilities. Indeed, the Bay Area completely dominates in terms of overall funding available. It captures 40% of the total VC dispersed within America. Crunchbase states that 225 out of 335 acquisitions since 2007 were businesses based in California.
Numerous well-known startups such as Pinterest, Square, and Twitter are located in the middle of urban San Francisco.
SV is seen as the perfect standard for startup ecosystems. Capital raised in SV is a whopping 32% higher across all stages of startup development. It still attracts new startups and international tech companies looking for a foothold. Indeed, starting a tech business here with resources such as a flourishing marketplace and an established business infrastructure allows companies to get one step ahead compared to other areas. Plus, SV has a wealth of specific guidance for tech startups, expertise, and knowledge of tech innovation.
The Indus Entrepreneurs (TiE) is a non-profit organisation founded in SV, dedicated to fostering entrepreneurship worldwide through networking, education, and mentoring. It hosts almost 50 events a year, bringing together the entrepreneurial community to be educated by each other as well as local leaders.
While SV is a high-cost destination and needs a lot of capital to establish a business, it is, without doubt, the epicentre of significant capital funding for approved business ideas (so long as your business idea is exciting).
Santiago, Chile
One of the globe's biggest startup accelerators, Startup Chile, has its headquarters in Santiago. Participants of this accelerator enjoy a one-year working visa, low living costs, and equity-free money. These types of initiatives have helped Santiago startups truly thrive.
Santiago also has a large proportion of women entrepreneurs, making up 20% of its startup workforce.
Another benefit to Santiago is that it is a very familiar-looking location as Chile is arguably the most Americanised country in Latin America.
Santiago has affordable housing and food, meaning you do not have to worry about initial capital limitations that accompany running a company.
Plus, Chile's tax system is far easier to understand than other Latin American countries. Its corporate tax rate is the lowest in the Organisation for Economic Cooperation and Development (OECD).
A further reason to consider Santiago is it has a tech-savvy culture, making it an attractive place for startup entrepreneurs.
Seattle, Washington, USA
Seattle has a rich tech history (Microsoft) and close proximity to Silicon Valley, making it a fantastic place for establishing roots and networking. Indeed, 41% of Seattle entrepreneurs have worked in Silicon Valley.
Compared to other sizable US tech hubs, Seattle's average tech wage holds comfortable positioning – $96,197.
Another reason is that Seattle's startup scene is truly taking off. In the first half of 2021, startups in Seattle raised $3.1 billion across 205 deals (a record). This increased from $1.8 billion across 162 deals during the first half of 2020.
According to GeekWire, tech companies across the Pacific Northwest as a whole raised billions of dollars in 2021, and VC activity is also thriving.
Initial Public Offerings (IPO) dollar volume for 2021 beat record totals of the year before, the same for mergers and acquisitions.
Rapidly growing Seattle-based businesses, including Zenoti, Rec Room, Amperity, Highspot, and Outreach, have raised VC rounds of $100 million in the first six months of 2021.
Seattle is home to at least 12 unicorns (five years ago, no Seattle-based startups achieved this accolade).
An advantage for newer startups is that they will have access to more local funding and advice. Early-stage companies such as Fuse and Flying Fish have appeared over the past decade, giving local capital to businesses just starting.
In Seattle, there are also programmes such as Venture Out that specialise in assisting people in leaving large tech companies and launching startups.
Sydney, Australia
Sydney is the largest startup hub in Australia.
Sydney is an excellent location for fintech startups. In 2015, Australia raised 14% of all the money raised globally for this type of startup. It is also geographically a great place, as it is the gateway to the Asia-Pacific region, making it the perfect area to expand a fintech company.
Sydney is also known to support the startup community, providing both co-working spaces and international hubs for entrepreneurs, startups, and creators. Plus, there are also universities, agencies, and government incentives available to assist in funding and developing your startup company. Moreover, Sydney has a strong VC and angel investment environment.
The Sydney Startup Hub is also the place for startup events, having hosted hundreds of events since it opened in 2018 and attracting tens of thousands of people. They often host events such as INCUBATE Demo Day, where dozens of VCs and investors attend and where startup companies can pitch for capital.
There are well over 20 incubators and accelerators in Australia, most of which can be found in Sydney. These help to support startups from the beginning stages. Examples of such accelerators and incubators include Cicada Innovations, BlueChilli, and Slingshot.
A further point is the culture and environment. It is a beautiful location with temperate weather no matter the season and has terrific attractions too, including the infamous Sydney Harbour Bridge and the Opera House.
Tel Aviv, Israel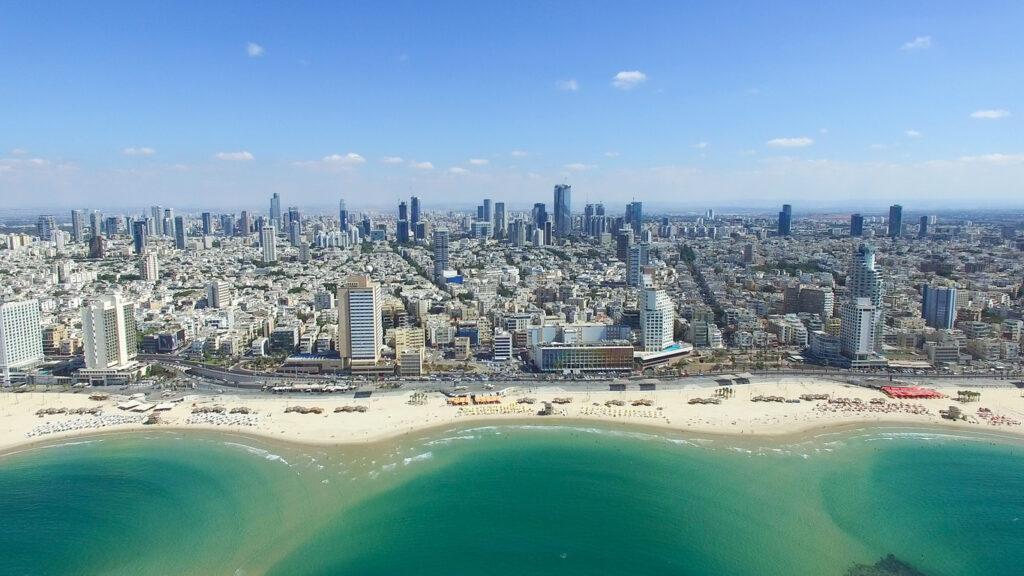 In 2022, Tel Aviv was ranked seventh in the annual list of best global tech ecosystems. Tel Aviv's startup ecosystem reached an impressive value of $120 billion since the previous report, had three $1 billion exits and witnessed startups raise $20 billion, a record.
It is a condensed hub for hundreds of VCs, thousands of startups, multinational tech corporations (70), co-working spaces, and acceleration programmes.
Campus Tel Aviv is a hub specifically for developers and entrepreneurs in the heart of Tel Aviv, offering spaces for them to attend and organise events. It also has what is known as a 'hack space' to develop and test out fresh ideas. And, they have a two-week bootcamp called 'Google Launchpad', designed for early-stage startups and assists with subjects such as business development, user interface, and marketing.
Tel Aviv also has 30 new unicorns. Moreover, more than 130 multinational businesses now have innovation centres here.
Perhaps most interesting, Tel Aviv has the highest density of tech startups globally. In this city, startups tend to lean more on advertising for revenue than those in Silicon Valley, and they usually target smaller and tech-driven markets.
Tel Aviv is among the best cities for global market reach and connections. Fortune magazine has listed it as one of the premium places globally to launch a business.
The Israeli government has been key in helping to launch the industry, such as through tax cuts, a high-tech incubators programme, and the formation of the Yozma programme (a $100 million investment business that made a homegrown VC sector). The government has also decreased corporation tax for tech businesses from 25% to 6-12% (varies based on the type of business).
Further benefits include that virtually everyone speaks English, Wifi is everywhere, it is a small place, so it is easy to connect, and it has great food and a wonderful location with beaches and little rain.
Toronto, Canada
Like Silicon Valley, Toronto's startups are similar in that they both have technology adoption, support from mentors, and high ambition levels.
Five out of six of Canada's biggest banks have headquarters near the Toronto Stock Exchange.
Toronto also has one of the globe's most cost-effective business and investment environments for cities with a metropolitan population of over two million. This city ranked second out of 44 areas that fall under this category.
In the last ten years, the amount of incubators and accelerators has blossomed, with 17 appearing since 2015.
According to the 2021 report A City of Entrepreneurs: Building a City of Innovation, the hubs in the survey supported over 5000 ventures in software and creative spheres and flourishing areas such as green construction and cleantech.
Toronto is lauded as being an ideal location for startups to develop, blossom, and grow. It has been named the eighth best city globally for startups.
In recent years, the federal government has set aside hundreds of millions of dollars to create VC funds led by the private sector.
Vancouver, Canada
Another Canadian city makes this list. Perhaps one of its most successful startups in recent years is the photo-sharing business Flickr. In 2021, 15 Vancouver tech companies raised almost $1 billion.
British Columbia has some of the lowest taxes in North America.
Many startups and tech businesses in Vancouver benefit from Research and Development (R&D) rebates, sometimes getting up to 40% in rebates from the government.
The Canadian government also launched the Startup Visa Program. If a foreign entrepreneur gains investment from a VC business or is accepted into an accelerator, then the Canadian government provides them with permanent resident status straight away.
Vancouver also enjoys some of the best software developers and artists' skill levels. Indeed, it is home to the globe's biggest game developers, including Electronic Arts (EA).
Furthermore, half of the population of Vancouver has either a university or college degree, demonstrating a strong educational background.
Compared to Silicon Valley, this city is a fantastic place to build a company and hire great talent for smaller salaries. However, it is still relatively close to Silicon Valley if you need to undertake business development or talk to VCs.
Vancouver has also been awarded the title of greenest city globally, partly due to its recycling rate increasing from 40 to 60 per cent in just over ten years.
According to Mercer, Vancouver ranks first in the Americas and fifth in the world regarding quality of living. It has a fantastic environment of city culture mixed with outdoor living and is a thriving city that fosters career growth. This makes it especially appealing for young people beginning their careers.
Invest in An Expert Growth Agency
Deciding where to raise capital for your business can be a difficult task. In this article, we have listed numerous popular locations for raising capital. However, it can also be an excellent idea to invest in the services of a professional growth agency like NUOPTIMA to push your brand to the next level. NUOPTIMA offers a range of services that benefit your business, such as search engine optimisation (SEO), management services for Amazon companies, and growth development services. We have also worked with different types of businesses in various industries, including SaaS, startups, e-commerce, and fintech. Book a free consultation call with our experts today to explore how NUOPTIMA can transform your company into category leaders.