Enjoy this article by NUOPTIMA and book a free 15-minute discovery call if you would like expert help with growing your brand.
Key Points
Startup accelerators are business programmes to support growth-focused, early-stage businesses and provide invaluable resources, such as financing, mentoring, and education.
Examples of top startup accelerators include AngelPad, Boost VC, Chinaccelerator, INCUBATE, MassChallenge, Start-Up Chile, Techstars, and Y Combinator.
NUOPTIMA is a full-stack growth agency that specialises in scaling brands. Book a free consultation call if you would like expert help with accelerating your business or would like advice on startup accelerator programmes.
Startup accelerators are business programmes designed to help and support growth-focused, early-stage businesses. This is accomplished through financing, mentoring, and education. Generally, startup companies take part in accelerator programmes for a fixed time period (usually several months) and have to exchange a small percentage of the startup ownership. They are then provided with many invaluable resources to help grow their brand.
With so many startup accelerators available, it can be hard to decide which one is best to opt for. Therefore, this article lists the top 40 accelerator startups throughout the globe to help you choose the right accelerator for your startup company.
Best Global Startup Accelerator Programmes: The Top 40
| | | | |
| --- | --- | --- | --- |
| NAME | LOCATION | INVESTMENT OFFER | PROGRAMME LENGTH |
| 500 Startups | San Francisco, USA | $150,000 in return for a 6% stake. | Four months |
| The Alchemist Accelerator | Virtual/Remote | Flexible, usually $36,000 for 5% equity. | Six months |
| AlphaLab | Pittsburgh, USA | Up to $50,000 in exchange for up to 2% equity. | Five months |
| Amplify.LA | Los Angeles, USA | An average of $100,000 funding for 10% equity. | Four months |
| AngelPad | San Francisco and New York, USA | $120,000 for 7% equity. | Three months |
| Antler | Many different countries, including Australia, India, England, and the USA. | Depends on location, roughly $100,000 for a small equity stake. | Six months |
| Berkeley SkyDeck | Berkeley, USA | $100,000 for a 5% stake. | Six months |
| Boomtown Accelerators | Colorado, USA | $35,000-$50,000 in return for a minimum of 6% equity. | Three months |
| Boost VC | Silicon Valley, USA | $500,000 in startups raising $2 million or less. | Three months |
| Capital Factory | Texas, USA | 1% equity and rights to invest in your next big funding round. | Six months |
| Capital Innovators | St Louis, USA | $100,000 investment in return for 5% – 10% equity. | 13 weeks |
| Chinaccelerator | Shanghai, China | $150,000 for 6% equity. | Six months (Three-month growth phase and a three-month fundraising phase) |
| Dreamit Ventures | New York, USA | The right to invest up to $500,000 in return for a small amount of equity. | 14 weeks |
| Entrepreneurs Roundtable Accelerator | New York City, USA | $150,000 on a post-money SAFE in exchange for 6% equity. | Four months |
| Forum Ventures | Three cities:Toronto, Canada.New York City, USA.San Francisco, USA.Or you can join remotely. | $100,000 for 7.5% equity on a standard, post-money SAFE. | Four months |
| FounderFuel | Montreal, Canada | $120,000 (CAD) divided into two parts. $20,000 is invested for 5% common shares. $100,000 is invested in a SAFE with a $3.5 million cap and 20% discount. If you have already raised funds at a higher cap or price, FounderFuel will alter the terms of the $100,000 to match those terms. | Four months |
| gener8tor | Programmes available in many states across the USA, including Alabama, Nevada, North Dakota, and Wisconsin. There is also a programme in Luxembourg. | $100,000 divided into two parts. $20,000 in exchange for 6% common stock equity plus $80,000 of guaranteed follow-on capital. | Three months |
| Google for Startups Accelerator | Global series of programmes, some of which are virtual. | Equity-free support. | Depends on the programme chosen |
| HAX | Currently remote | $250,000 which converts to 14% equity (which will then dilute down depending on the terms of the following round). The $250,000 is broken up into $150,000 in cash and $100,000 in in-kind support. | Six months |
| INCUBATE | Sydney, Australia | $5000 equity-freeseed funding. | 14 weeks |
| Internet Initiatives Development Fund (IIDF) | Moscow, Russia and online. | Investments are between ₽2.5 million and ₽25 million for teams with a finished product and monthly revenue up to ₽5 million. Strong performing startups attract follow-up rounds from IIDF (up to ₽324 million). | Three months |
| JOLT | Toronto, Canada | $30,000 for 6.5% equity. | Four months |
| Launchpad LA | Santa Monica, USA | $50,000 for 6% common stock. | Four months |
| MassChallenge | Virtual this year (2022) although they have several locations across North America and Europe | No funding up-front but you can compete for cash prizes. | Four months |
| The Melbourne Accelerator Program | Melbourne, Australia | $20,000 of equity-free seed funding. | Five months |
| MetaProp | New York City, USA and virtual | Up to $250,000 in financing. | 22 weeks |
| Microsoft GrowthX Accelerator | Abu Dhabi, United Arab Emirates and virtual | A minimum of $25,000 free Azure credits. | 10 weeks |
| MuckerLab | Headquartered in Los Angeles, USA but also has offices in Austin, USA and Toronto, CA. Or you can join virtually. | Between $100,000 to $175,000 in return for an 8% to 15% equity stake. | One year or 'however long it takes' |
| Plug and Play | Over 35 locations globally | Depends on the programme. | Three months |
| Quake Capital | Virtual | $150,000 in exchange for 5-10% equity (post-SAFE). | Three months |
| Seedcamp | London, UK | £100,000 investment in return for 7.5% equity. They also co-invest in rounds up to £2 million alongside a lead investor. | Entire duration of company |
| SOSV | Numerous locations including New York City, Newark, and San Francisco in the USA, Shenzhen and Shanghai in China, Taipei in Taiwan, and Tokyo in Japan. | Depends on the programme. | Depends on the programme |
| Startmate | Sydney and Melbourne, Australia | Either $120,000 on a $1.5 million post-money SAFE for founders with no previous valuation, or $120,000 matching the last terms and valuation for companies who have raised previously. | Three months |
| Start-Up Chile | Santiago, Chile | Depends on the programme. | Depends on the programme |
| Startupbootcamp | Various locations including Australia, United Arab Emirates, South Korea, and Italy | €15,000 in cash and €450,000 in partner services for between 6-8% equity, depending on the programme. | All programmes last three months |
| StartupYard | Remote | €20,000 investment via a convertible note, and they offer follow-on funds to the top-performing startups. | Three months |
| StartX | Silicon Valley, USA | For qualifying companies, StartX aims to give 10% of the investment amount being raised by each StartX business. No equity needs to be given up. | No set time commitment |
| Techstars | Many locations including in the USA, Netherlands, Germany, Ireland, Australia, UK, France and Saudi Arabia. Plus the options of virtual, hybrid, or an in-person programme. | A $100,000 convertible note of which TechStars contributes $20,000 in exchange for 6% equity. | All programmes last three months. |
| Wayra | Many locations across Latin America, the UK, Spain, Germany, and Brazil. | Depends on the programme. | Depends on the programme. |
| Y Combinator | Hybrid: Silicon Valley, USA and remote. | $500,000 investment made on two separate safes:$125,000 on a post-money SAFE in exchange for 7% of the company$375,000 on an uncapped SAFE with a Most Favored Nation (MFN) provision. | Three months. |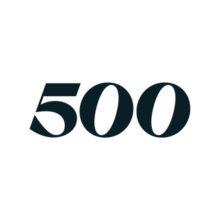 500 Startups
Founded in 2010, 500 Startups is unique in that it accepts applications on a rolling basis. Those who participate in the San Francisco flagship programme will receive help such as expert mentorship, assistance with distribution and fundraising, access to the diverse 500 Startups network, and PR for participating in a top seed programme. Businesses that have previously gone through the 500 Startups programme include Neighborly, Shippo, and Talkdesk. Bear in mind that the programme costs $37,500 to take part in, but these fees can be deducted from the investment.

The Alchemist Accelerator
The Alchemist Accelerator customises its experience to the needs of individual companies. Many of its elements are optional and include expert talks, workshops, fundraising support, and mentoring sessions. The programme also includes a Demo Day, where participating companies present to a group of invitation-only worldwide investors. Participants also gain permanent access to Alchemist's diverse network of investors, customers, mentors, and alums. There is co-working space available in Mountain View, California and San Francisco, USA. Alchemist supports businesses that monetise from enterprises. To date, Alchemist businesses have raised over $1.2 billion in total capital.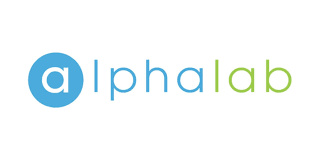 AlphaLab
AlphaLab is an accelerator based in Pittsburgh and founded by Innovation Works. Six startups are selected bi-annually to take part in the programme. The AlphaLab accelerator helps early-stage tech companies through mentorship, education sessions, funding, networking, a collaborative workspace, and software expertise. Pittsburgh is a premier tech hub, making it the perfect place to grow your technology company with AlphaLab.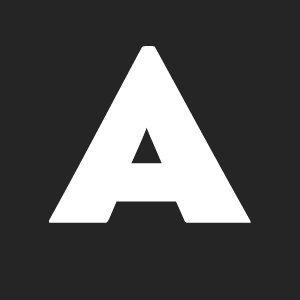 Amplify.LA
Amplify is a Los Angeles-based accelerator programme for tech startup companies. The programme includes free workspace, extensive mentorship from its host of over 120 expert mentors, and highly discounted or free services (including banking and legal). Amplify's mission is to provide the guidance and funding necessary to help tech startups grow into robust and successful businesses. Some of Amplify's noteworthy portfolio companies include Alto, Mapsense (acquired by Apple), and Bitium (acquired by Google).
AngelPad
AngelPad is based in San Francisco and New York, although many participating companies come from throughout the USA and further afield. This accelerator targets startups in virtually any tech vertical but seeks out companies that combat big problems in large markets and have strong intentions to grow a vast business. AngelPad has funded 150 companies, which have raised almost $2 billion since 2010 (roughly $11 million per company). Almost 10% of all AngelPad businesses have a valuation of more than $100 million. The accelerator includes mentorship, funding, community support, and access to investors.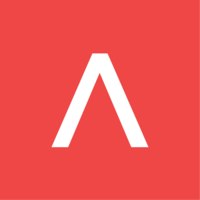 Antler
The Antler startup accelerator was founded in 2017 in Singapore and runs in numerous locations. Generally, it is divided into two phases. The first phase involves finding a co-founder, validating ideas, and beginning the growth of your business. Companies then present to the Investment Committee, and those successful in getting an investment stay on for the second phase. Phase two is essentially an acceleration track where Antler funding is used to help raise your seed round. There is also coaching from experts to help you on your journey. To date, Antler has helped over 3,000 aspiring founders and has 23 offices across five continents.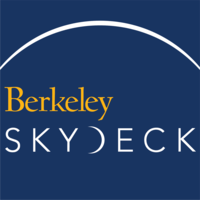 Berkeley SkyDeck
Berkeley SkyDeck hosts more than 300 startups annually across three main programmes based on the stage of the startup. Berkeley SkyDeck accepts applications from businesses in all industries. This programme is unique because it is attached to Berkeley University, meaning participating companies have access to over half a million alums. Approximately 20 cohort startups are chosen bi-annually to receive a $200,000 investment from the Berkeley SkyDeck Fund, the investment partner for the programme.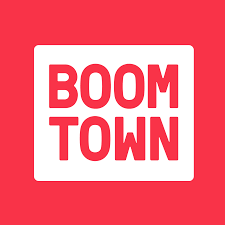 Boomtown Accelerators
Boomtown Accelerators aims to update the existing accelerator model by optimising its programmes for the entrepreneur. It offers innovative approaches to mentoring, programming, education, and more. Boomtown Accelerators offers customised programmes that correlate with founders' business strategies to ensure the course is as beneficial as possible and to ensure outstanding return on investment (ROI). The programme only works with one organisation in a given market niche and is only available to US companies. To date, Boomtown Accelerators has made over 200 investments and has a portfolio valuation of $1.4 billion.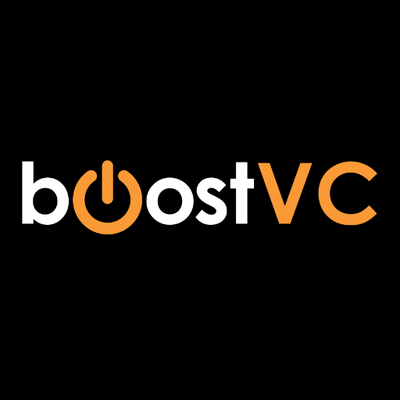 Boost VC
Boost VC is a growth programme aimed at startups accelerating the Sci-Fi tech space, including VR/AR, crypto, aerospace, and deep tech. Based in Silicon Valley, participants work closely with the Boost VC team, create a network, build momentum, and get ready for fundraising by using demo day as a platform. Boost VC does invest in companies outside of the US and has already invested in teams from over 30 countries. During the programme, accommodation and workspaces are provided. Boost VC has backed many notorious companies, including Coinbase, Decentraland, and Bitcoin.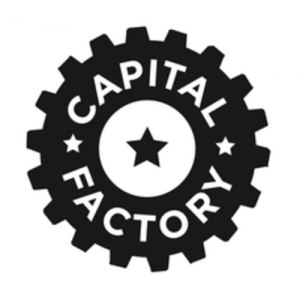 Capital Factory
Capital Factory is based out of Texas and connects founders with potential mentors, customers, employees, and investors. It offers a large co-working environment, admission to tech-based events, educational lectures and workshops, introductions to investors, and a diverse network of mentors. Capital Factory focuses on businesses in hardware, software, and innovation industries.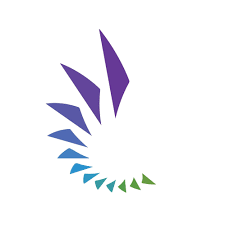 Capital Innovators
Capital Innovators Accelerator Programme is consistently ranked one of the top programmes in the US. Capital Innovators caters to tech startups and includes mentorship, access to a worldwide network of startups, connections to strategic partners and customers, and co-working office space in St. Louis. To date, Capital Innovators has helped scale almost 140 companies, assisted them in raising more than $400 million in follow-on investment, and created more than 2,000 jobs. It is worth noting that there is a $50,000 programme fee which is paid out of the proceeds of the $100,000 investment.
Chinaccelerator (Orbit Startups)
Chinaccelerator is now part of Orbit Startups and is one of six SOSV-run accelerator programmes. Its mission is to help startups build real businesses across China and Asia. While its main focus is the internet sector, the programme is not limited to a particular industry. The six-month course is divided into two parts: the growth phase and the fundraising phase. Chinacelerator has a rolodex of over 300 mentors globally and provides free co-working space throughout the programme (which you must attend in Shanghai). It offers invaluable knowledge, resources, and connections.

Dreamit Ventures
Dreamit Ventures is a startup accelerator programme headquartered in New York and focuses on startups with pilots or revenue ready to scale. Founded in 2008, it focuses on startups within the Healthtech and Securetech industries. Participants meet with countless potential partners and customers on Customer Sprints (each startup goes on two sets of these sprints) and have one-on-one meetings with interested investors during Investor Sprints. Dreamit can only invest in companies with a US or Israeli partner company. To date, it has partnered with more than 350 startups, including Agathos, HouseParty (acquired by Epic Games), and Tissue Analytics (acquired by Net Health).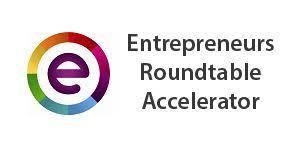 Entrepreneurs Roundtable Accelerator (ERA)
ERA runs two programmes a year, beginning in January and June. This accelerator is New York-based and uses its team of experts to help with tech-related businesses. ERA is a mentor-driven programme (with over 500 mentors) that also provides office space, free hosting credits with numerous main cloud providers, and further benefits through its business-service partners, such as financing, accounting, and legal. To qualify for ERA, you must be a tech business or a company with a substantial tech component (usually software-related) and be either B2B or B2C focused. Your startup does not need to be based in the US to apply, as ERA operates in-person with programming that is remote-friendly. ERA only invests in U.S. C Corporations. It has raised $1.7 billion to date.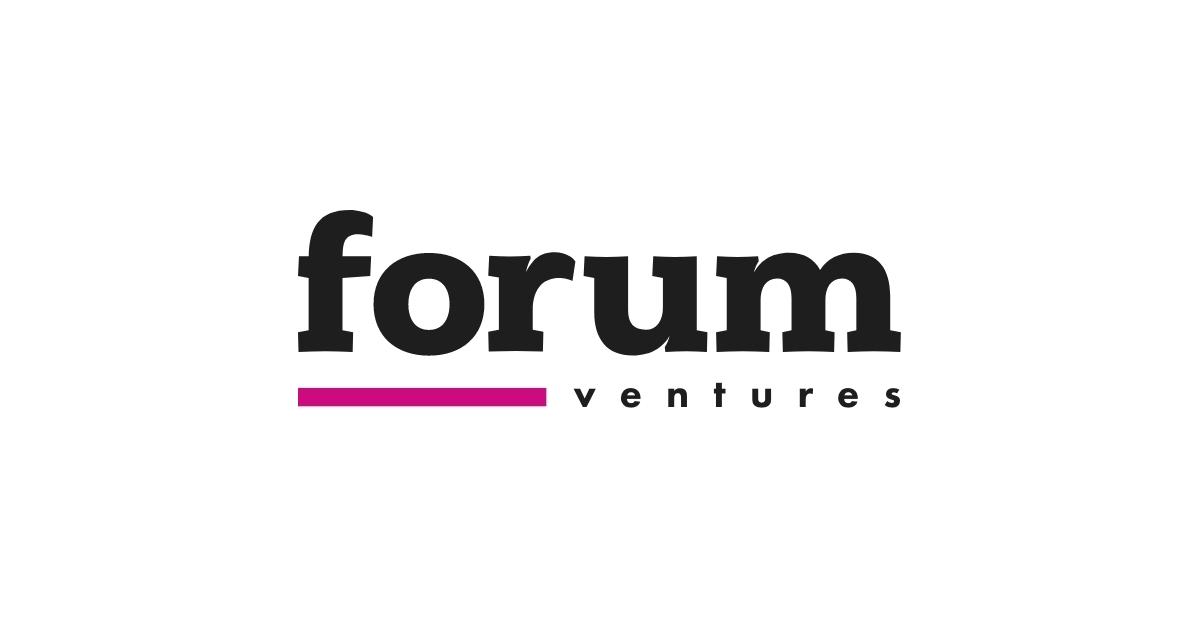 Forum Ventures (Formerly Acceleprise)
Forum Ventures startup accelerator is run by former SaaS founders and operators and is specifically designed for B2B SaaS businesses within any vertical. The accelerator involves pre-seed funding, a tailored programme with a dedicated SaaS expert, hand-selected mentors, introductions to investors, potential customers, and advisors, and community support from a network of B2B SaaS operators and founders. This is a fantastic option if you run a B2B SaaS business and are looking for a network of other SaaS founders. This programme can be attended remotely or at one of Forum Ventures's three locations.
FounderFuel
FounderFuel is a Canadian startup accelerator that focuses on four different tracks: Narrative, Network, Execution, and Leadership, so startup founders can learn and grow whilst getting investment ready. It is a mentor-focused accelerator that helps startups progress. Initially, each business speed-dates with over 80 mentors to find the best matches. There are also weekly check-ins and expert talks (and FounderFuel provides office space). FounderFuel is backed by Real Ventures and has invested in more than 100 companies. Generally, the accelerator looks for companies with at least one tech co-founder and founders need to be in Montreal for the length of the accelerator. The programme ends with Canada's biggest Demo Day. To date, it has raised more than $450 million.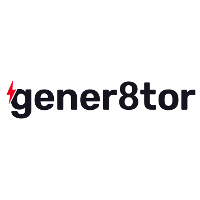 gener8tor
gener8tor runs numerous accelerators, including for startups, art, music, and corporations. The gener8tor Accelerator is a mentor-driven experience for high-growth startups. gener8tor only chooses five businesses per accelerator programme, so while the competition is tough, those successful get complete support from gener8tor through its mentors, corporate partners, angel investors, VCs, and technologists. gener8tor Accelerator alums have so far raised more than $680 million in capital and created over 5,000 jobs.
Google for Startups Accelerator
Google for Startups is a global series of programmes that operate within particular industries, causes, groups or geographies. For instance, accelerators include Accelerator Africa, Accelerator Cloud, and Accelerator Black Founders. Each one has between 10-15 startups and involves a combination of sprint projects, group learning sessions, and one-to-one, remote, and in-person help. Entry criteria depend on the programme, although startups that are deeply technical are preferred. Participants receive customised expert help, mentoring, and workshops. $6.7 billion of funding was raised in 2020 alone.
HAX
HAX, like Chinaccelerator, is part of SOSV and is the globe's first and most active programme that caters to hard tech startups. It helps founders with product development, manufacturing, and fundraising, and provides access to experts, manufacturers, supply chains, and investors. Generally, the programme involves collaborative residency between HAX's global locations in Shenzhen, China and San Francisco, USA (although it is currently being conducted remotely). More than 250 startups have completed the programme with a cumulative value of more than $8 billion.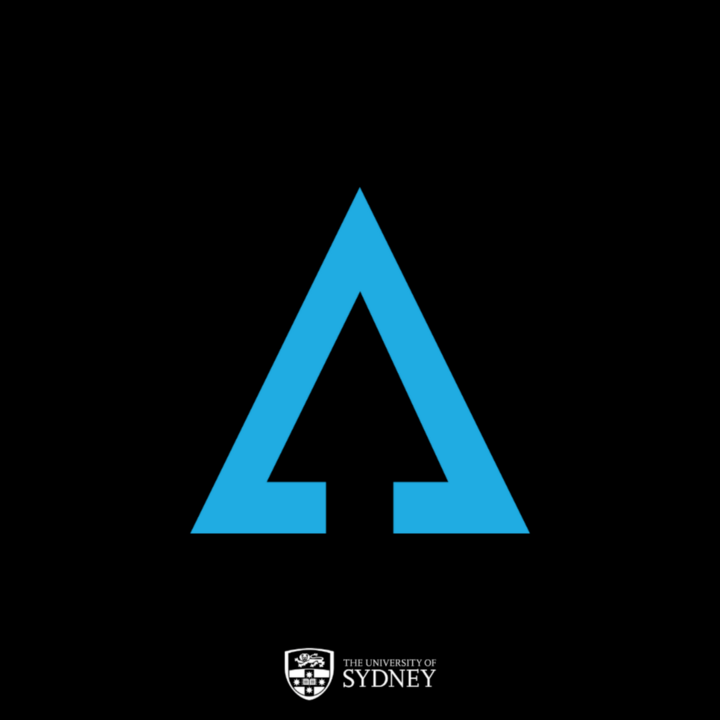 INCUBATE
INCUBATE is an Australian startup programme that runs at the University of Sydney. To fit the entry criteria, a minimum of one startup team co-founder must be currently enrolled at the uni, be a current researcher or member of staff there, or be an alum. The programme is for tech-based startups and includes events and workshops led by leading innovators, mentorship for top Australian entrepreneurs, and co-working space on campus. It has currently launched more than 115 startups. An example of an INCUBATE startup is Bioscout, which tracks and analyses airborne diseases, and is now used on Australia's biggest farms.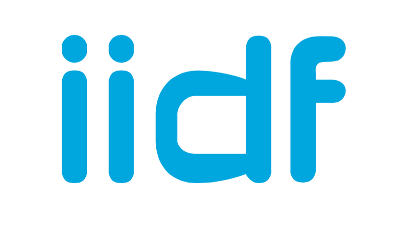 Internet Initiatives Development Fund (IIDF)
IIDF is the most active Russian VC fund and accelerator. More than 800 startups have completed the accelerator. Its goal is to assist Russian-speaking entrepreneurs in making tech companies that will become global businesses. The accelerator provides expert help so founders can improve their company, increase their skills and knowledge in running a business, and ultimately reach business goals. IIDF focuses on tech products and innovation. In 2018, Forbes listed it as one of the top 10 most effective accelerators globally.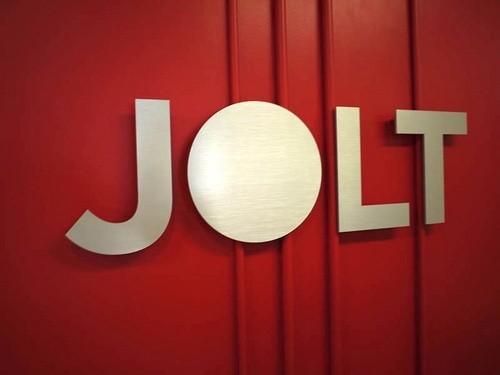 JOLT
JOLT has joined the Global Accelerator Network and is a perfect programme if you run a high-potential tech company in Canada. It is also part of the MaRS investor ecosystem, which has so far funded more than 1,200 startups in cleantech, fintech, health, and enterprise. Participants of JOLT receive office space in the MaRS Commons, access to an extensive mentor network of more than 80, and undergo an intense four-month programme where — upon completion — they will pitch to top angel and VC investors within the industry.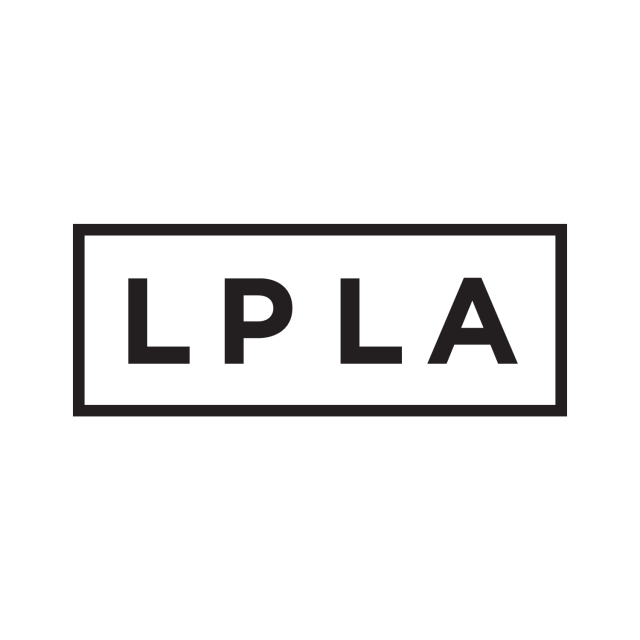 Launchpad LA
Launchpad LA is a startup accelerator programme in Santa Monica. It offers expert mentorship and free office space for the duration of the accelerator. While you do not have to live in LA to apply, you must be willing to relocate for the programme duration. Launchpad LA has a strong bias towards startups with a technical co-founder. It offers a diverse network of mentors, investors, and advisors, and was named the 'top accelerator in Southern California' by PandoDaily.
MassChallenge
MassChallenge is a global non-profit programme aimed at supporting startup businesses. The course involves education, mentoring, and events to push funding, growth, and collaboration. MassChallenge is generally industry-agnostic, although it has a particular interest in areas such as fintech, healthtech, and sportstech. This programme is unique because it offers no upfront funding, although you can compete for cash prizes. MassChallenge has accelerated almost 3,000 startups and has raised $8.6 billion in funding.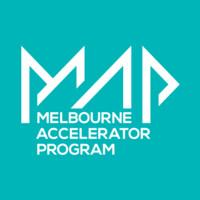 The Melbourne Accelerator Program
The MAP Accelerator Program is Australia's oldest university-aligned accelerator and the country's leading startup accelerator. Participants undergo a five-month course involving masterclasses, mentoring sessions, access to a diverse world-class network of mentors, advisors, and investors, co-working space in Melbourne's innovation district, access to resources and expertise from the University of Melbourne, and training workshops. To qualify for the course, your company must have either:
A University of Melbourne connection
Your startup has social impact at its crux
Your company is helping to resolve the climate crisis.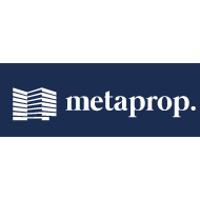 MetaProp
The MetaProp Accelerator hosted at Columbia University is the world's first PropTech programme for startup real estate tech companies. Between six and eight startups are chosen for every programme. They participate in mentorship, intensive education, growth hacking programmes, Pilot Days, and Demo Days for media, VCs, partners, and investors. The programme has more than 150 mentors. You also receive discounted (or free) attendance at numerous networking events and roundtables and access to free goods and services worth more than $200,000. Graduates of the programme include Bowery and Doorport.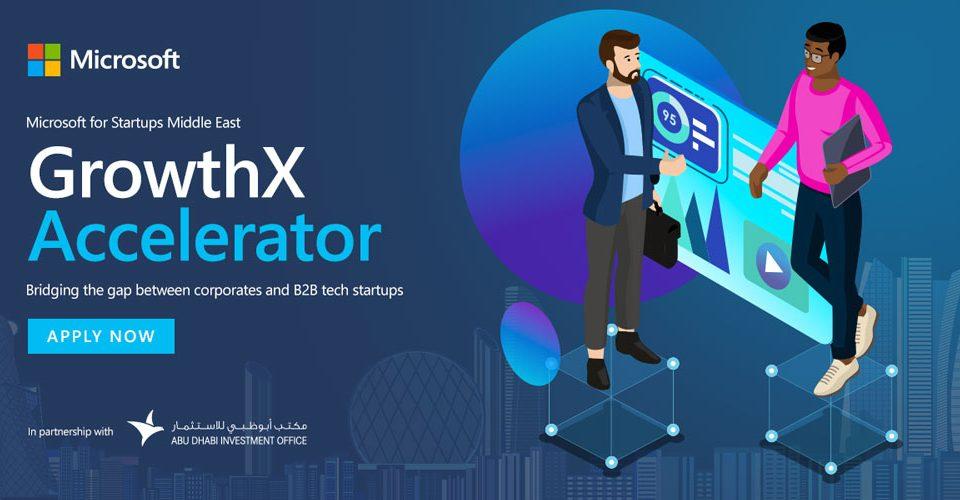 Microsoft GrowthX Accelerator
First launched in 2021, the GrowthX Accelerator is part of a tactical partnership between Microsoft and the Abu Dhabi Investment Office (ADIO) that aims to narrow the divide between corporates and B2B technology startup companies across Africa and the Middle East. The programme offers support across four pillars:
Tech: Founders are connected with the tech they need and have access to a diverse network of tech experts.
Corporate: Connects startups with mentors and big corporations.
Finance: Startups work with expert financial mentors.
Investors: Founders learn how investor-ready they are and get exposed to Microsoft's VC partner network.
Participants also gain access to physical and virtual workshops and training, social and alumni events, and demo days.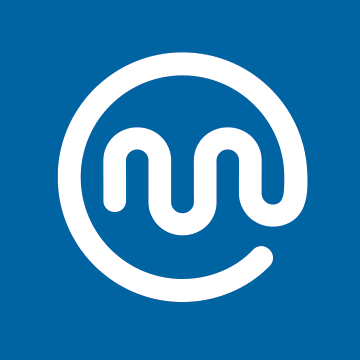 MuckerLab
MuckerLab is unique from many other accelerators. Rather than accepting hundreds of startups for a course that runs for a set time, MuckerLab only works with 25 companies per year maximum and company-builds for as long as it takes (roughly a year). This hands-on approach has led to high success rates and satisfaction scores, and MuckerLab has been ranked the number two accelerator in America. It accepts applications globally, and you do not need to relocate for the course. It has raised $8 billion and has a network of over 300 mentors (including in Silicon Valley).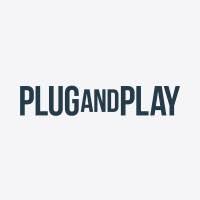 Plug and Play
Plug and Play has more than 60 industry-focused accelerator programmes that run in more than 35 cities around the world, including Germany, Spain, Japan, China, and Brazil, making it one of the most active VC companies headquartered in Silicon Valley. It runs programmes for a whole range of industries, including Animal Health, Agtech, Food and Beverage, and The Internet of Things (IoT). Some of the most well-known startups that have gone through Plug and Play include Paypal and Dropbox.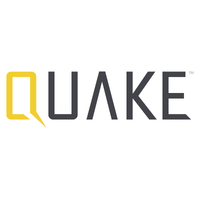 Quake Capital
The Quake programme looks to grow startup ecosystems and improve innovation across many industry verticals. It has a preference for tech companies, such as those in Cybersecurity, Healthtech, and Blockchain. Joining the programme gives you access to Quake resources for life, perks valued at over $1 million, office space for three months, Demo Days, investor connections, $100,000 in web hosting credits from Google Cloud and Amazon Web Services, and intense mentorship. Quake finds value in underrepresented founders and sectors and was ranked first for investments in founders of colour. It has worked with more than 350 early-stage founders, and its startups have gone on to raise more than $90 million in venture capital.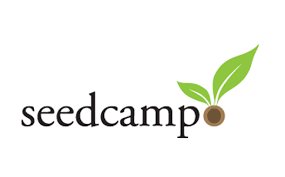 Seedcamp
Seedcamp is different from other accelerators because it does not offer an accelerator course lasting a couple of months. Instead, Seedcamp vows to help you throughout the duration of your business. It supports capital-efficient businesses and is interested in startups that rapidly disrupt, alter, and expand industries and those that offer tech solutions to large-scale problems that apply to most of the global population. Seedcamp has invested in many different sectors, such as SaaS, fintech, B2B, and B2C. Two very well-known fintech brands that originated from Seedcamp are TransferWise and Revolut.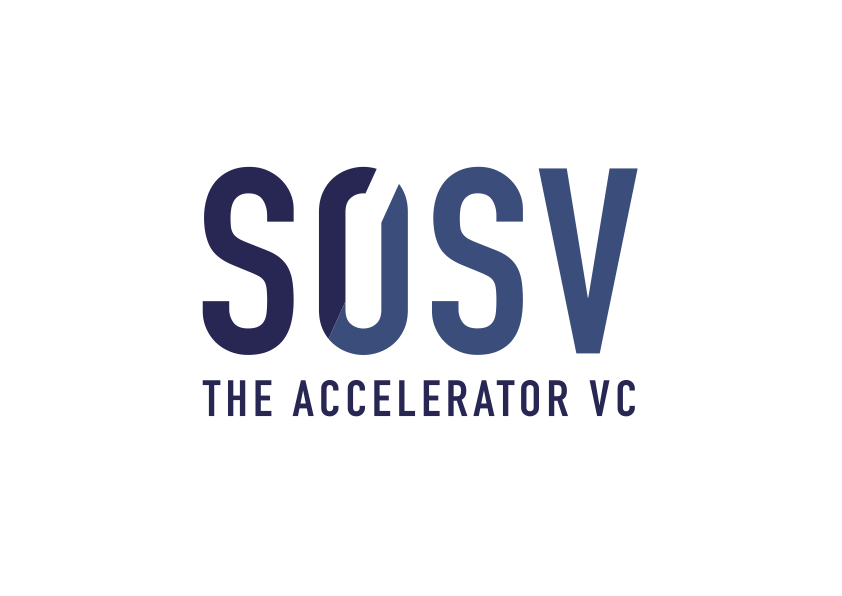 SOSV
SOSV is a global VC firm that offers numerous startup programmes worldwide for founders with breakthrough tech who have a significant impact on human and planetary health areas. A couple of accelerators from SOSV have already been mentioned in our list: Chinaccelerator and HAX. As of 2022, its top 100 climate technology companies had an $11 billion valuation with $3.85 billion raised. Its top 100 health startups had $1 billion raised. The specifics and durations of their programmes differ depending on the programme. Other notable startup programmes by SOSV include IndieBio and dlab.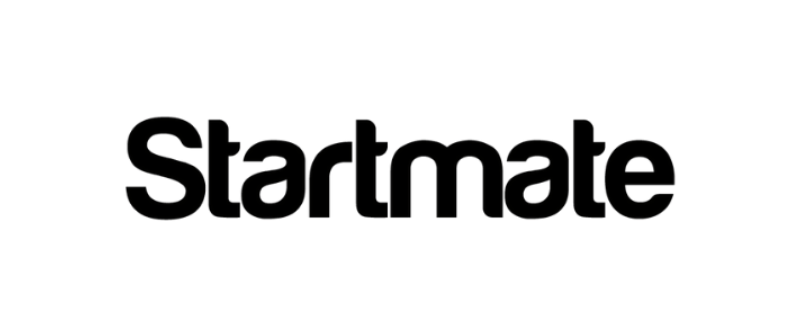 Startmate
Startmate is an Australian-based accelerator open to residents of Australia or New Zealand, citizens of Australia or New Zealand living abroad, or companies where Australia is a substantial market for their products. The three-month course consists of sessions (check-ins to one-on-one mentor sessions) and structured training on critical topics from the very best startup operators in the area. Startmate's programme ends with investor pitches and a Demo Day. Unlike the majority of accelerators, the money invested comes from its mentor community directly. Alums of the programme include Lockpick Games and Maslow.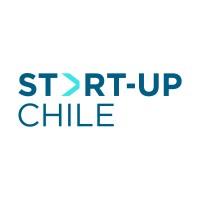 Start-Up Chile
Start-Up Chile is a seed accelerator set up by the Chilean government to attract foreign investors and entrepreneurs to the country. It provides equity-free investment for startups that are eligible. Start-Up Chile looks for innovative, tech-based, scalable businesses that are high-impact. It runs three different accelerator programmes: Ignite, Build, and Grow, depending on the stage of your startup. Programmes include access to invaluable resources and connections and the ability to grow your brand from Chile. Start-Up Chile entrepreneurs have generated more than $2 billion in sales worldwide.

Startupbootcamp
Startupbootcamp offers accelerator programmes for tech startups at all stages. They offer industry-focused programmes globally, such as FinTech & CyberSecurity Amsterdam, FinTech Dubai, and Transport and Mobility. This is so startups worldwide can find and take advantage of the resources they need to scale their businesses. The various programmes include hands-on mentorship, connections with industry insiders, exposure to media and investors, and a Demo Day in front of an audience of more than 400. Startupbootcamp's impressive portfolio is 41% female-led and features over 1,000 startups. Most of your company needs to relocate to the programme city for the course duration.

StartupYard
This accelerator is based in Prague and is a leading seed accelerator for tech startups. Since its beginnings in 2011, StartupYard has accelerated more than 90 startups from over 20 countries. Well-known alums include Gjirafa.com and TeskaLabs. This programme looks for deep tech startups with the potential of global scaling. Successful applicants will benefit from intensive mentorship from tech industry experts as well as over one million euros worth of perks, including access to professional services. StartupYard is a fully remote programme, so you do not have to be based in the Czech Republic or even Europe to apply.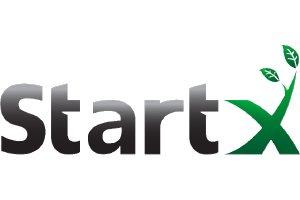 StartX
StartX is unique from most programmes on this list because it is not technically an accelerator. It is associated with Stanford University and is a collection of experts, Stanford professors, entrepreneurs, and well-funded startups. It believes more can be accomplished as a group than solo, and so the StartX community helps by finding ways to collaborate to provide a positive effect on the world. Applications for this programme are processed on a rolling basis, and all startups get more than one million in free resources, plus legal advice and office space. StartX accepts companies at any stage and in any industry, and unlike others on the list, this programme does not require you to plan for a set time commitment. StartX gives you access to its talent network, is supported by Stanford University and Stanford Health Care, and has a diverse customer network.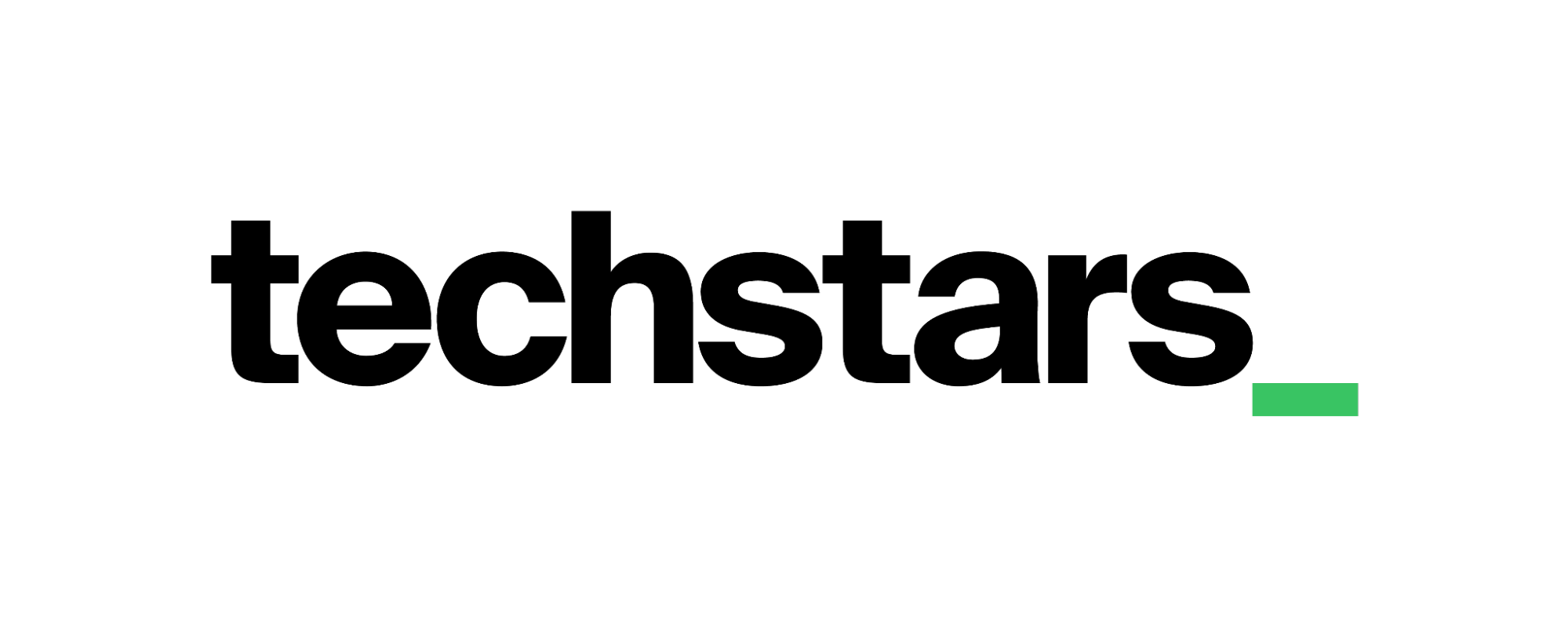 Techstars
Techstars is one of the best global startup accelerators and offers a huge range of different accelerators for a whole host of industries in many locations across the globe, meaning there will no doubt be one to fit your needs. All programmes last three months and allow startups to receive mentorship, funding, and access to the decorated Techstars network for life. It also offers Demo Day exposure as well as other investor connections. Notable Techstars companies include Cloudability, DataRobot, and Synack. Typically, Techstars companies go on to raise over $2 million worth of outside capital after finishing the programme. Not including virtual programmes, Techstars will provide office spaces for the length of the accelerator.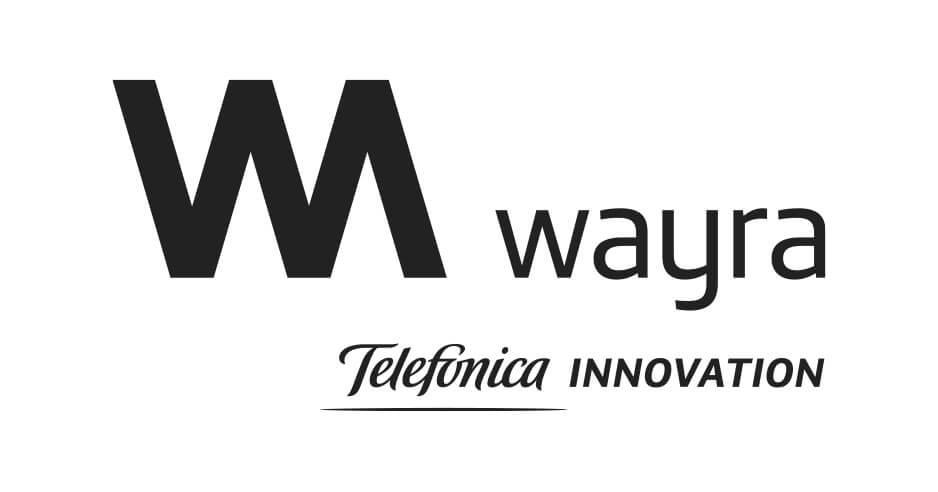 Wayra
Wayra runs a selection of accelerators in numerous countries (many of which are in Latin America). It is a tech innovation hub that was started as an initiative of Telefónica in Europe. Wayra connects Telefónica with worldwide tech startups to help scale businesses. Wayra accelerator programmes include funding, access to its investor network, coaching, masterclasses, and access to Telefónica's vast customer base of 350 million global customers. In the UK alone, they have invested and supported 188 companies.

Y Combinator
Y Combinator is a hugely popular programme and runs a bi-annual three-month startup accelerator in Silicon Valley. Y Combinator works intensively with successful companies to help get them into their best shape and perfect their investor pitches. Each programme ends with a Demo Day, where companies can present themselves to an invite-only audience. This programme considers startups in any industry. Well-known Y Combinator companies include Stripe, Instacart, and OpenSea. To date, it has more than 110 companies valued at over $100 million and over 25 companies valued at over $1 billion.
---
FAQ
What is the best startup accelerator?
It is hard to pinpoint one accelerator that is superior to others because it depends on the industry and stage your startup is in. This article compiles 40 of the top accelerators worldwide.
How many accelerators are there in the world?
It is thought that there are over 30,000 worldwide accelerators.
Do accelerators cost money?
It depends on the accelerator programme, but generally, they charge a fair amount in equity and/or money.