Devotion Dresses, eCom brand, Increase Organic Traffic 10x With 10k Organic Keywords in 9 Months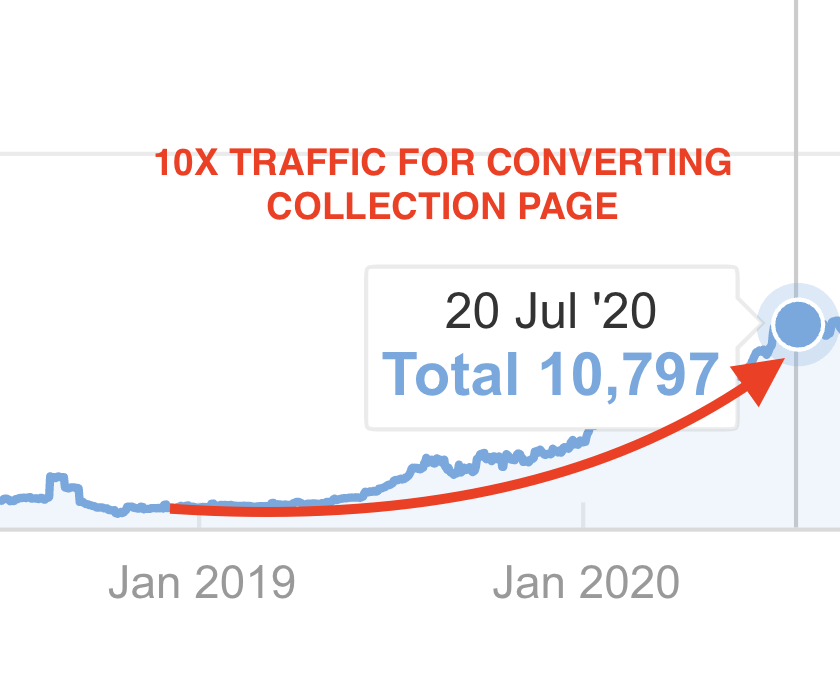 ---
About Devotion Dresses
Devotion Dresses is a premium wedding dress ecommerce store. As a high AOV store they have huge potential for growth but must find profitable growth channels for growth.
The Devotion Dresses team approached NUOPTIMA as they were not seeing any sales from SEO, even though they knew it was likely a profitable channel. NUOPTIMA has worked on hundreds of eCommerce sites, so there were clear in-house strategies that we could execute on to bring top, middle and bottom funnel traffic directly to the site.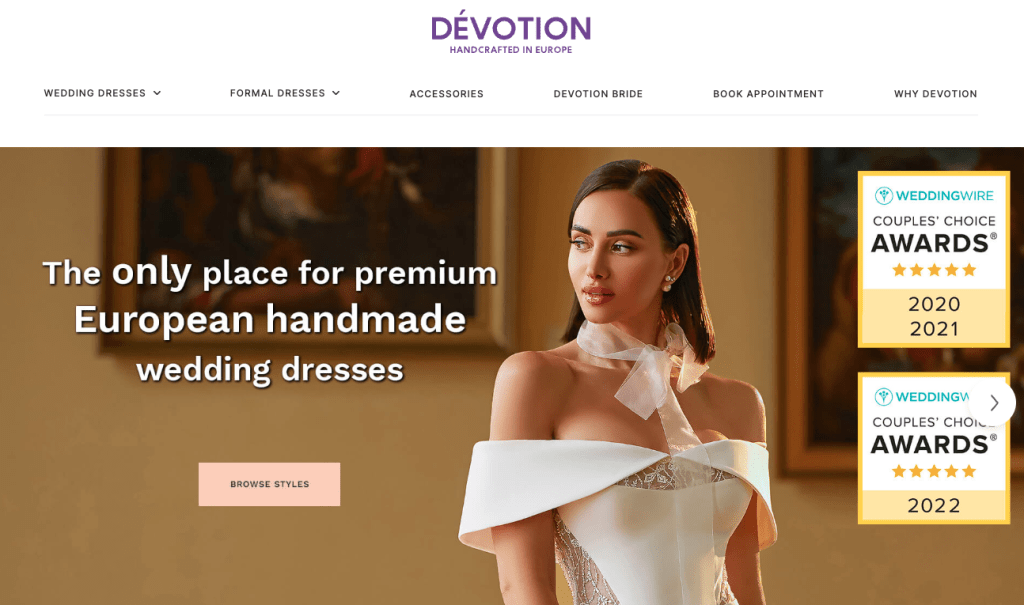 Team
Responsible NUOPTIMA Team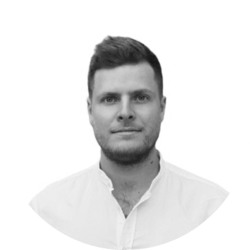 Viktor Bartak
Head of SEO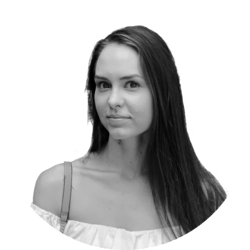 Liza
Lead Editor
Action Plan
From the outset it was clear the site was both poorly structured and was suboptimal for tens to hundreds of technical SEO factors including site speed. The NUOPTIMA plan was clear, restructure the site, improve category pages to bring in more middle funnel traffic and increase topical authority via relevant informational blog pages. We also made some quick fixes including rebuilding the URL structure and successfully submitting sitemap, which historically had failed.
Category Pages
Our initial keyword research indicated a huge opportunity of middle to long-tail wedding dress related keywords, as seen in the screenshot below.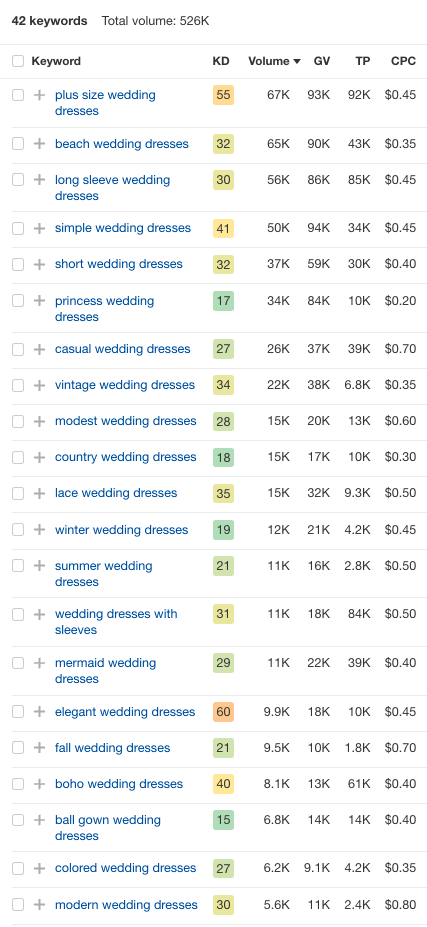 There is incredible attractive search volume for seasonal, style and design modified "wedding dress" keywords. An analysis of the SERP indicated that this was consideration traffic. In other words, the consumer was debating whether this was an appropriate dress style, and comparing the options within the category.
Given the huge SKU range offered by Devotion Dresses, we created 42 category pages, targeting the wedding dress collections which offered the best SEO potential and were in catalog. Every category page was accompanied with unique meta text, and unique on page content to increase the likelihood of ranking.
We adapted their Navigation bar to improve linkability and quickly saw a jump in organic traffic.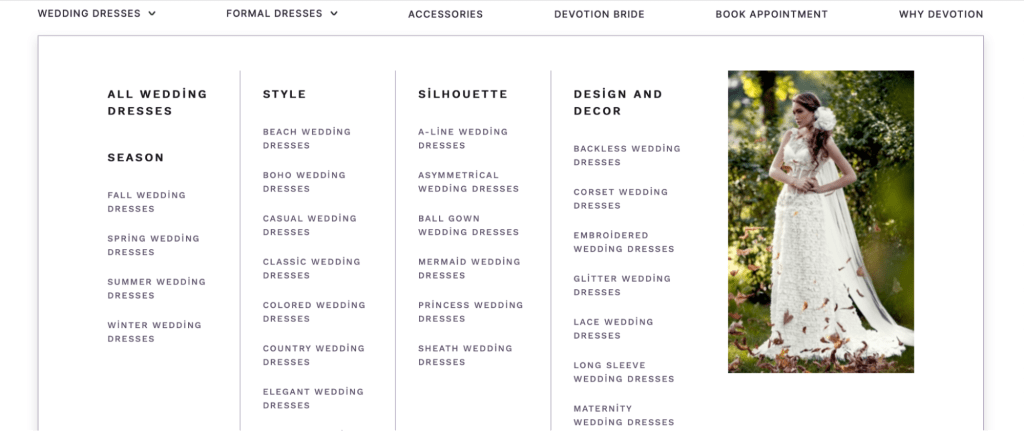 Content Writing
Before writing blog articles, we created a WordPress blog on devotiondresses.com/blog. WordPress is easier to control, developers are more widely available and technical optimisations are easier.
Once the WordPress blog was set up, we ran our Keyword Clustering strategy to identify target content pieces.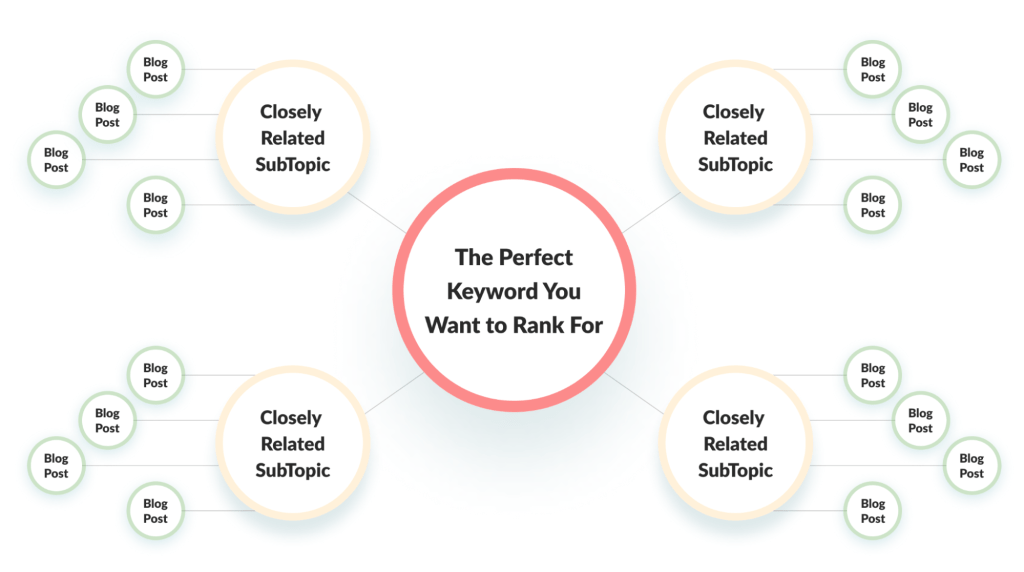 The goal was to increase traffic to the site from users who fit the ideal customer persona. The ideal customer persona were women who were considering / about to get married. They should be early in their decision making process.
Example Content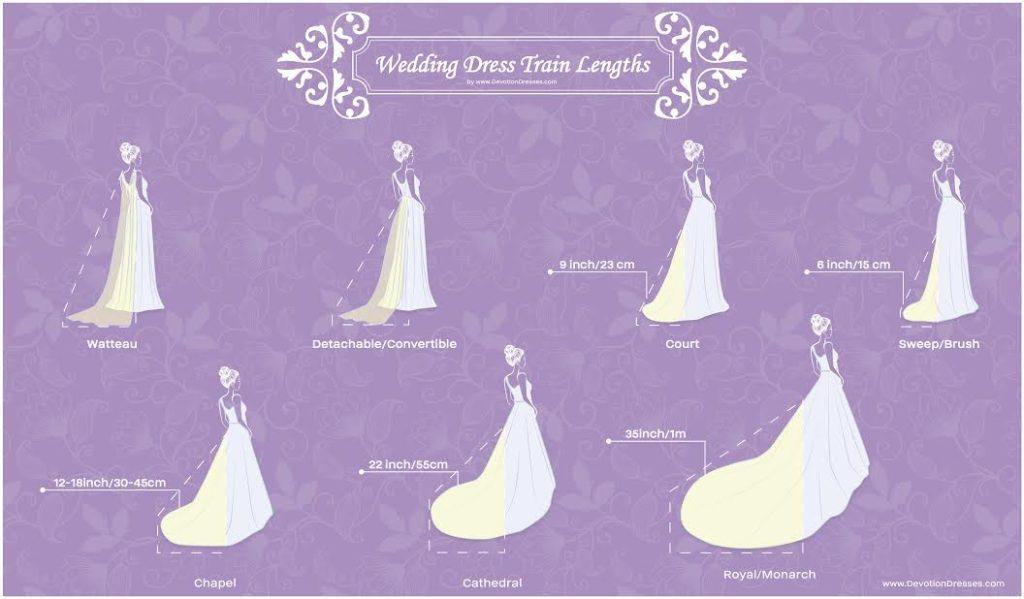 >
Devotion Dresses, eCom brand, Increase Organic Traffic 10x With 10k Organic Keywords in 9 Months