In an era where the digital landscape is rapidly evolving, standing out amidst a sea of information can be daunting, especially for eLearning platforms. Achieving higher visibility and user engagement requires a specific set of skills and understanding that not all possess. This is where the role of seasoned SEO establishments comes into play.
Armed with extensive knowledge and a deep understanding of SEO mechanics, these firms work relentlessly to transform your platform's online reach. By leveraging SEO, they enhance your prominence, attracting a wider audience and fostering growth. In this article, we take a deep dive into the world of the 10 best eLearning SEO agencies.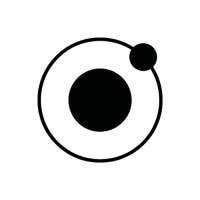 NUOPTIMA
Welcome to NUOPTIMA, the growth agency that's redefining the SEO landscape. We're a collective of seasoned professionals united by a common goal – to fuel your business with qualified traffic and profit within a specified or client-allotted budget.
Our team, boasting 15+ years of SEO experience, has successfully executed 300+ SEO projects. Our portfolio is diverse, ranging from local service providers to public companies across both B2C and B2B sectors. We've propelled brands to 7 figures in sales and surpassed B2B SQL quotas. Some of our many proficiencies include:
Comprehensive SEO (technical SEO, content writing and creation, backlink building)

eCommerce email marketing

SEO for eCommerce platforms (B2B & B2C) 

Amazon marketing

PPC
This diverse skill set, coupled with our competitive pricing starting from $1,000 per month, makes us a one-stop full-stack solution for all your SEO needs.
At NUOPTIMA, we're selective about our collaborations because we're committed to ensuring the success of your campaign. Furthermore, we understand that choosing an SEO agency is a significant decision. That's why we encourage you to have a conversation with our team before making your choice. We'll provide an honest assessment of what we can achieve for you. If we're a good fit, we'll propose a fair price and outline clear growth expectations and KPIs.
Once we embark on this journey together, you'll be in regular contact with our team. We're committed to transparency and communication, so you'll receive extensive data tracking and regular updates.
As a highly rated eLearning SEO agency, we are dedicated to providing tailored strategies that align with your unique goals and requirements. Our expertise in the eLearning industry ensures that we can drive meaningful results, enhancing your online visibility and boosting your growth. Click here to learn more about what specific services we offer to eLearning companies, and when you feel ready, book a call with our dedicated team to embark on your journey towards online success.
Headquarters:

London, UK

Founded:

2020

Email Address:

[email protected]

 

Website:

www.nuoptima.com

 

Phone Number:

N/A

Address:

1 Beauchamp Court, 10 Victors Way, Barnet, London, EN5 5TZ, UK

Specialisation:

SEO, Backlink Building, B2B, B2C, SaaS, Content Writing and Creation, PPC, eCommerce Email Marketing, SEO for eCommerce Platforms, Amazon Marketing, Google Ads, LinkedIn Ads, eLearning SEO

Clients:

Microminder, Quolum, Bonnet, FUL, Eden Data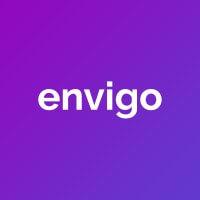 Envigo
Envigo specialises in developing tailored strategies to improve the visibility of platforms and courses. Envigo ensures that their clients' content is top-notch and searchable, capitalising on their understanding of SEO and the eLearning landscape. 
Their offerings extend to technical audits, on-page and off-page optimisation, link-building tactics, and content marketing, all dedicated to driving more organic traffic and improving the overall presence of companies. By aligning their tactics with the latest trends and eLearning needs, they bridge the gap between digital education providers and their potential users.
Focusing on the critical role of keyword research in SEO, Envigo takes a data-driven approach to discovering and targeting high-value keywords. The agency understands that the foundation of any successful plan lies in a deep understanding of what potential learners are searching for and how these queries align with their client's aims. The team then incorporates these keywords into the content and metadata, ensuring the eLearning platforms are well-positioned in search engine results.
Headquarters: London, UK
Founded: 2007
Email Address: [email protected]
Website: www.envigo.digital
Phone Number: +44 (0)744 880 1818
Address: 26-28 Hammersmith Grove, London, W6 7BA, United Kingdom
Specialisation: Digital Marketing
Clients: Hertz, ebookers, Cigna Health Insurance

WebFX
WebFX conducts comprehensive website audits using various tools to provide a multi-pronged approach, ensuring a competitive strategy.  The company's SEO framework, R.O.C.K.E.T., outlines its methodology, including Research, Optimise, Content, Keywords, Earned media, and Testing. 
Here's how each component of their framework is applied to the eLearning industry:
Research

: By conducting thorough research, they identify the needs and preferences of the targeted audience, like learners, educators, and institutions. 

Optimise

: This ensures that learners can easily navigate through courses, access materials, and engage with interactive elements without any hindrance.

Content

: This includes developing courses, tutorials, and multimedia materials that are aligned with learners' goals and industry standards.

Keywords

: By identifying and incorporating keywords that learners are likely to search for, WebFX can improve the visibility of eLearning companies on search engines. 

Earned Media

: This refers to publicity gained through promotional efforts other than advertising. 

Testing

: By regularly testing the platform, the agency can identify areas for improvement and make necessary adjustments.
Moreover, one aspect of WebFX's SEO focuses on creating seamless user experiences for mobile users, a crucial element in today's predominately mobile internet browsing era. This includes faster page load times, intuitive navigation, and responsive designs that adapt to different screen sizes. Given Google's mobile-first indexing policy, this is a major consideration for any growing brand.
Headquarters: Harrisburg, USA
Founded: 1996
Email Address: [email protected]
Website: www.webfx.com
Phone Number: +1 888-449-3239
Address: 1705 North Front Street, Harrisburg, PA 17102, United States
Specialisation: SEO, Digital Marketing, Analytics and Tracking
Clients: HydroWorx, Resource Furniture, Kent County Tourism Corporation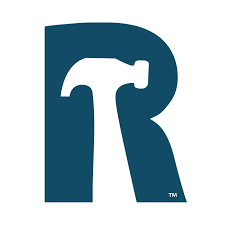 RankHammer
RankHammer's portfolio includes comprehensive services ranging from organic search optimisation to content strategy and link building to competitive analysis. Their approach is rooted in understanding their client's unique needs and crafting bespoke solutions that not only increase visibility in search engine rankings but also drive higher learner engagement and customer retention. 
Hence, to help eLearning platforms, they provide support like:
Keyword Optimisation:

Identifying and implementing relevant keywords that potential learners are likely to search for. 

UX Enhancement:

Ensuring a responsive and user-friendly design, quick loading times, and clear navigation. 

Content Quality:

Creating high-quality, original, and relevant content that provides value to the learners. 
Diving deeper into RankHammer's offerings, one particular area they excel is technical SEO. This involves enhancing a website behind-the-scenes, ensuring that search engines can effectively crawl, interpret, and index the site's content. Hence, RankHammer methodically assesses and improves site speed, resolves broken links, rectifies XML sitemap errors, and enriches site architecture for better indexing. 
Headquarters: Dallas,  USA
Founded: 2012
Email Address: [email protected]
Website: www.rankhammer.com
Phone Number: +1 972-322-4571
Address: N/A
Specialisation: Technical SEO, Content Strategy, Link Building, Competitive Analysis
Clients: Undisclosed

Yay!Starter
Yay!Starter provides both inbound and outbound marketing services. Inbound includes email, webinars, social media, and eBooks, while outbound encompasses social media advertising, Google Ads, and lead-generation outreach campaigns. They work closely with businesses to understand their needs and design a plan suited to their audience. This includes extensive audience research to understand the target audience and create strategies aligned with their preferences.
One of the key aspects of Yay!Starter's offerings are their ability to tailor tactics to EdTech and eLearning companies' distinctive needs. They emphasise the importance of marketing in these booming niches, believing that a strong digital campaign is essential for building brand exposure, boosting online engagement, and, ultimately, increasing sales and revenue. Additionally, Yay!Starter's assistance extends to planning and executing course launches, making them hassle-free and time-efficient. 
Headquarters: London, UK
Founded: 2016
Email Address: N/A
Website: www.yaystarter.com
Phone Number: +44 (0)203-051-0445
Address: Yay!Starter Marketing Ltd, 6 Plaza Gardens, London, SW15 2DT, UK
Specialisation: SEO, Content Strategy, Link Building
Clients: Scholarcy, Faster Property, Ultima Environmental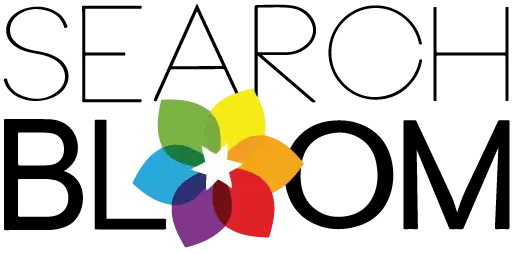 Searchbloom
Founded almost a decade ago, Searchbloom has steadily established itself as a digital agency. The company provides a comprehensive suite of services, including local and national SEO, PPC management, social media advertising, web design, and specialised strategies for eLearning platforms and content providers.
Their approach includes thoroughly analysing the client's website, meticulously understanding their target audience, and designing an approach accordingly. For eLearning, this may involve crafting tailored schemes to promote educational courses, tools, or platforms. Additionally, Searchbloom emphasises the significance of content marketing as a critical component of a successful plan. They recognise that today's consumers, including eLearning users, seek information and value the experience of discovering and engaging with compelling and relevant material.
To meet these expectations, Searchbloom's strategists focus on crafting SEO-friendly content that resonates with the target audience and aligns with the business identity. This involves developing high-quality blogs, articles, infographics, and videos to generate organic traffic and improve website rankings. For eLearning providers, this content creation can extend to educational materials, tutorials, and other multimedia resources that engage learners and support educational outcomes.
Headquarters: Salt Lake City, USA
Founded: 2014
Email Address: [email protected]
Website: www.searchbloom.com
Phone Number: +1 801-590-4051
Address:

12884 Frontrunner Blvd #140, Draper, UT 84020, United States

Specialisation: Local and National SEO, PPC Management, Social Media Advertising, Web Design, Content Marketing
Clients: Shirt Space, Nature's Seed, Self Reliance Outfitters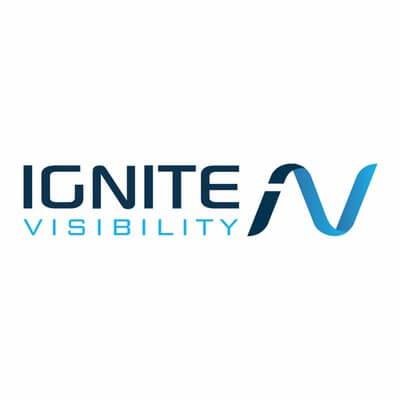 Ignite Visibility
Ignite Visibility is an award-winning firm that has also been named the number one SEO and paid media company in the USA by The Manifest. Their approach to digital marketing, including eLearning resources for client education, has led to significant increases in organic new users, impressions, and lead volume for their customers. With a strong emphasis on ROI-based marketing, Ignite Visibility aims to bring certainty into the mix, providing number-driven roadmaps, custom reports, and eLearning modules to ensure confidence in ROI.
Moreover, they acknowledge the significance of metatags, which comprise information about a webpage that can be interpreted by search engines but remains concealed from users. These metatags play a fundamental role in optimising a website. They help search engines understand the content of a page, which can significantly impact its SERP rankings. 
Additionally, Transparent communication and collaborative efforts ensure clients remain engaged and well-informed throughout every project's lifecycle. Simply, clients not only gain a partner but also a conduit to digital success through collaboration with a team that prioritises their aspirations.
Headquarters: San Diego, USA
Founded: 2013
Email Address: [email protected]
Website: www.ignitevisibility.com
Phone Number: +1 619-752-1955
Address: 4250 Executive Square #100, La Jolla, CA 92037, United States
Specialisation: SEO, PPC Advertising, Social Media Management, CRO, Digital Marketing Strategy
Clients: Tony Robbins, Jazzercise, Vallarta Adventures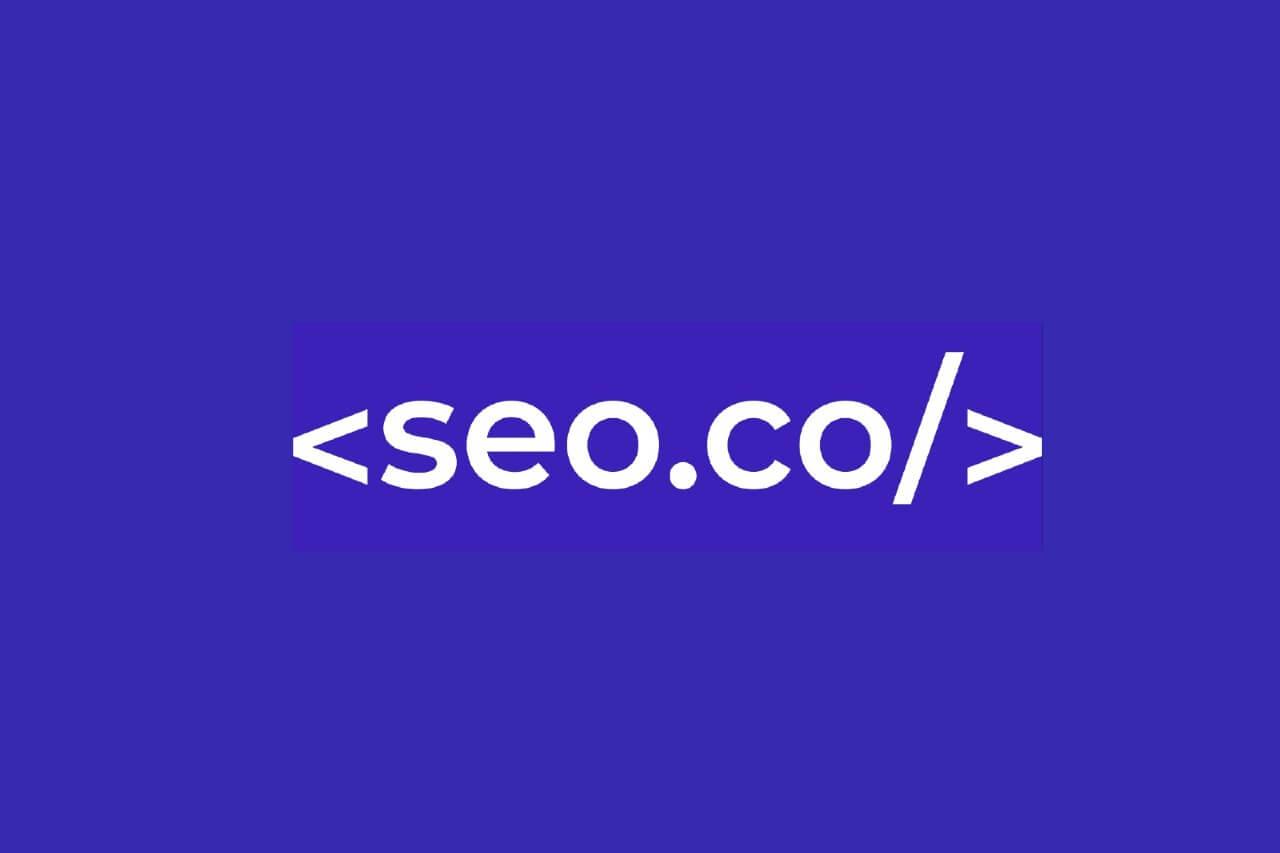 SEO.co
SEO.co's objective is to enhance the volume, quality, and profitability of online traffic, leads, and sales for their clients. The professionals at SEO.co work collaboratively to furnish up-to-date and engaging material across various platforms, including social media, presentations, and documents.
Understanding the significance of education, they extend their assistance to firms that sell eLearning products and services through various Internet channels. Their array of support includes audits, competitive analysis, and link building. 
In addition to this, they adopt a hands-on, all-encompassing method of SEO, working with businesses to produce quality content suitable for publishing on high-tier websites. Their in-house content group, comprising skilled writers and creatives, has experience across various technical industries. Once they approve the custom-written articles, SEO.co pitches them to renowned publications, enabling them to obtain relevant, high-quality, and distinctive backlinks for their website, thus enhancing their brand in organic search.
Headquarters: Seattle, USA
Founded: 2010
Email Address: [email protected]
Website: www.seo.co
Phone Number: +1 877-545-4769
Address: 1425 Broadway Suite 22689, Seattle, WA 98112, United States
Specialisation: White Label SEO, On-Page, Link Building, PPC Management
Clients: NightCap, Expedia, Alper Law
Sure Oak
With over 20 years of experience in the industry, Sure Oak has developed methods to help online learning platforms reach a broader audience. Their assistance extends to the following areas:
Custom Strategy and Reporting:

They design a fully personalised plan for each client, identifying factors that will significantly impact the website and opportunities to enhance results quickly.

Keyword Research and Analysis:

By analysing thousands of keywords related to internet learning, they identify relevant, low-competition keywords at various stages in the sales funnel.

Content Development and Optimisation:

Sure Oak's content marketers identify gaps in web content and recommend creating new pages or enhancing existing content. 

Technical Audits:

They execute a thorough audit of the website, examining factors like page speed, meta descriptions, title tags, and other ranking factors. 

Link Building Campaigns:

Link building is a core part of their strategy. They have spent decades building relationships with webmasters, bloggers, and influencers in education to earn high-quality links.
Hence, Sure Oak's approach to eLearning is tailored to each client's specific needs. They work with various e-learning platforms, including work safety training, education courses, and professional certifications.
Headquarters: New York, USA
Founded: 2017
Email Address: [email protected]
Website: www.sureoak.com
Phone Number: +1 800-736-7190
Address: 77 Sands St, 6th Floor, Brooklyn, NY 11201, United States
Specialisation: SEO Audits, Link Building, Consulting
Clients: EasyRinger, SideChef, Duke Energy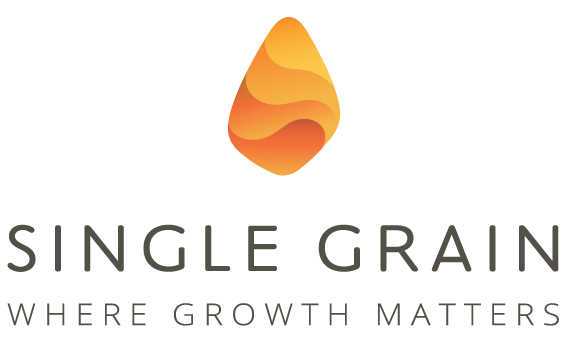 Single Grain
Single Grain is an eLearning SEO firm that aims to enhance the visibility of online educational courses and boost student enrolment through well-planned solutions. They acknowledge the complexities within the digital education industry and employ their expertise to enhance platforms, guaranteeing that exceptional educational resources receive the recognition they deserve.
The firm's professionals utilise advanced techniques and tactics grounded in thorough industry research to develop a plan that improves organic rankings and directs targeted traffic to eLearning platforms. Additionally, Single Grain's services for the companies operating in this niche encompass technical audits, on-page adjustments, competitive analysis, and analytics and reporting. These offerings are designed to elevate customer satisfaction, increase sign-ups, and enhance the platform's standing in the market.
Single Grain also ensures that educational resources are showcased effectively by delivering measurable outcomes and reinforcing the platform's standing. Their approach is geared towards making educational tools more accessible to the target audience.
Headquarters: San Francisco, USA
Founded: 2014
Email Address: [email protected]
Website: www.singlegrain.com
Phone Number: +44 800-701-0793
Address: 425 2nd St Suite 401, San Francisco, CA, 94107, United States
Specialisation: Content Marketing, Amazon Ads, Email Marketing
Clients: Twenty20, Intuit, Harris Teeter
Final Thoughts
Navigating the dynamic world of SEO can be a complex task. But with the help of the right agency, it becomes a journey of discovery and amplified reach. These 10 elite firms, with their command over optimisation mechanics, have proven their capability to redefine an eLearning platform's visibility and user engagement.