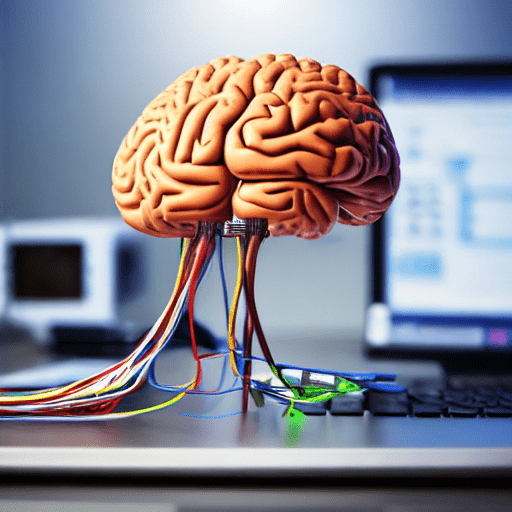 You may know search engine optimisation (SEO), but have you heard of Programmatic SEO? This is a headfirst dive into the depths of the internet.


In a recent online discussion between the.com and NUOPTIMA's teams we recounted a 15 year SEO journey and reveal the paved footpaths leading you to the near future.
Jeff McKinnon, Co-CEO and Co-Founder of the.com
Aman Ghataura, Head of Growth of NUOPTIMA
Viktor Bartak, Head of SEO at NUOPTIMA
The.com
is a low-code website builder and development platform that implements programmatic SEO strategies for clients.
NUOPTIMA
is a full-stack growth agency that specialises in targeted SEO and uses these techniques to grow the brands of its clients. Both companies are enjoying much success despite using very different SEO methods. If you would like to watch the entire online chat, the audio is available at the bottom of this blog article for you to enjoy at your leisure.
Wait – What's Programmatic SEO?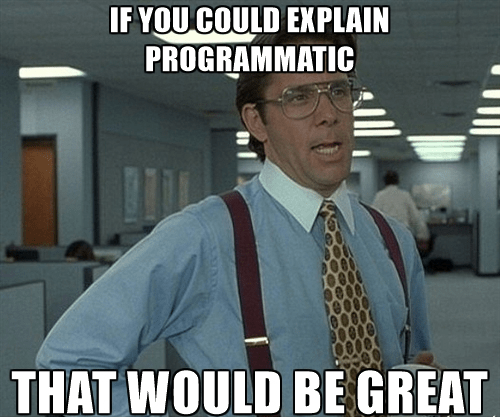 Programmatic SEO is an SEO strategy that combats the increasing amount of search traffic by producing landing pages on a vast scale. For instance, Yelp and Tripadvisor are two companies that utilise programmatic SEO to create thousands of pages to reach their target market. If you were to enter a business search, Yelp is almost always at the top of page one of search results.
The reason companies choose programmatic SEO is they know huge numbers of people are looking for these search terms and they want to reach as many people as possible. So, they make thousands of landing pages through programmatic SEO to ensure their links get the most clicks. This method is not so much about high quality or authoritative content, but more about having a strong user experience and thousands of landing pages that have transactional intent.
The Waves of Programmatic SEO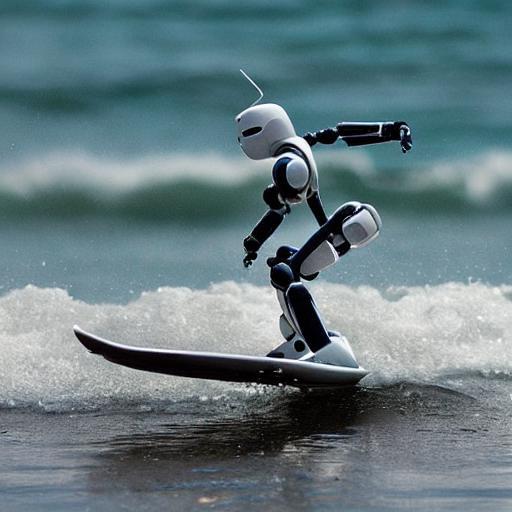 The first thing you have to understand is that programmatic SEO is not a new method. On the contrary, it has been a viable SEO method for almost two decades. However, its popularity has ebbed and flowed throughout the years due to Google's constant updates and new technology. As it currently stands, Google's latest technology has caused programmatic SEO to become en vogue once more.
NUOPTIMA's Head of SEO is Viktor Bartak, who has 15 years of SEO experience under his belt. As someone with such an extended and decorated experience with SEO since its very beginnings, Viktor Bartak shared his thoughts on programmatic SEO, how this method has evolved over the years, and its current popularity status.
Bartak described the popularity of programmatic SEO as coming and going in "waves". He gave a breakdown of how it has fluctuated throughout the years:
From around 2006-2009, programmatic SEO was huge. It was roughly 70% of SEO. Back then, there were "super easy algorithms on Python to create billions of pages". Around this time, people realised that you can make money from traffic on the internet, and they became highly interested in content generation and automatic site creation. There were many programmes at the time that created websites automatically.
But, around 2010-2012, Google became more intelligent, and low-quality generated content disappeared. Programmatic SEO declined here, and instead, white SEO techniques became more popular.
Following this was the era of crypto, which helped evolve programmatic SEO.
Now, there is currently a rejuvenation in programmatic SEO with useful, high-quality content. He estimates that programmatic SEO is accountable for roughly 5%-10% of SEO conducted, which is actually a considerable amount when you think about the internet as a whole.
How Big is the Programmatic SEO Space?
McKinnon shares a similar view to Bartak about the waves of programmatic SEO and agrees that there has been a resurgence in this SEO method in recent times.
In this discussion, McKinnon noted that personally, he has witnessed a resurgence in programmatic SEO as more people are looking for solutions to get around privacy issues and blockages, such as from Facebook Ads and iOS 14.5. Even in terms of analytics, Universal Analytics (UA) being replaced by Google Analytics 4 (GA4) is "launching a lot of the way that people can actually track like, paid traffic through e-commerce and headless e-commerce". He claimed that businesses are shifting to programmatic SEO because they are spending less money on the.com tool for programmatic SEO (and the research) than they would each month on Facebook ads that you cannot track any longer.
Ghataura also defined iOS 14.5 and other blockages as being a clear pain point. He said that with CACs (customer acquisition costs) going up on Google because everyone moved to Google from Facebook, people are now considering investing in SEO services. McKinnon divulged that 90% of people who use the.com's services have not done programmatic SEO before, while the other 10% were doing it but suffered limitations with Webflow (after 10,000 records you max out).
New Research Shows That More is More is More!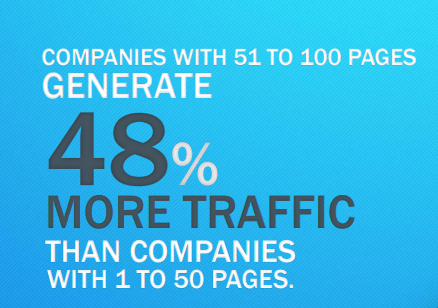 A particularly interesting part of the discussion was the mention of a piece of 2022 HubSpot research McKinnon read that analysed the marketing benchmarks from over 7,000 businesses. The report aimed to find out how to increase leads and traffic by improving a range of marketing assets. The study found, amongst other eye-opening results, that the more web pages you have, the more inbound traffic you can expect to witness. It found that companies with 51-100 pages generate 48% more traffic than companies with 1-50 pages. It also found that B2B and B2C companies with 101 to 200 pages generate 2.5x more leads than those with 50 pages or less. What does this mean? As McKinnon explains, "more is more". "More pages equals more visitors, which equals more leads":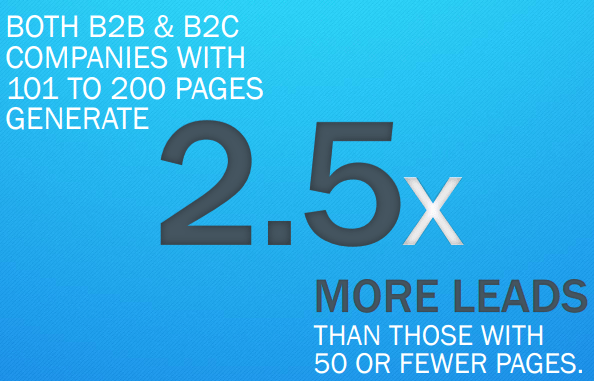 Therefore, programmatic SEO undoubtedly has its place in modern, effective SEO techniques. Programmatic SEO generates landing pages on a vast scale, and as HubSpot's data shows, the more pages you have, the better the success rate of your business (even if the pages aren't of the highest possible quality).
The.com has recently launched a new product called 'Automate'. This product allows businesses to deploy thousands of sites or pages without the use of an engineering team, with the promise of earning up to 9.5x traffic. Mckinnon elaborated on what the.com provides as well as its new product:
"The.com is a web development platform. So people build marketing sites, landing pages" and so on. But, brand new Automate "allows you to effectively use the sites that you build, to create variables to spin up hundreds of sites or thousands of pages". McKinnon explained that the whole platform is not "drag and drop" but is based around a spreadsheet. Automate stands apart from competitors such as WordPress and Webflow because you can set all kinds of variables, and it is not encumbered by the same limitations. From an SEO point of view, it has the ability to have keyword-based automatic pages (thousands based on variables).
The History of Technical Implementation
Because Google is a search engine and needs to provide answers to users based on what they are looking for, the platform requires pages that can be used as answers for certain search queries. Some topics are really well-covered on the internet, so Google already has countless pages in its index base about them. A good example is the topic "reviews for the iPhone 14". On the other hand, there are also some low-volume keywords that are either not covered at all or have limited information about them. An example could be the exchange rate between two modest and unpopular cryptocurrencies. Another example could be a comparison between two different CPU models that are not viewed as competitors. But, this does not mean that the demand is not there. For instance, some people might want to find out how the new M1 Max stacks up compared to the older Intel Celeron CPU model.
Owing to the fact that these keywords are very low volume and there are many pages like it, content writing would prove too expensive to manually create pages like that. Therefore, some webmasters discovered that they could make a template and use a database with numbers to create hundreds of pages like it. This technique became very popular, however, some people abused it. Google took issue with the high number of low-quality pages so these websites began to get less traffic.
The industry, therefore, started to decline, but some strong websites with excellently generated landing pages still managed to achieve high levels of traffic. In 2022, it can still be an intelligent way to gain traffic. The difference is that now it does not use low-quality pages or black hat-generated doorways but is a strategy that can be used alongside other white hat SEO techniques to create pages that are relevant and useful for users.
But uh.. what about the crawling budget!
Viktor Bartak and Jeff McKinnon also touched upon the limitations associated with the crawling budget. A crawling budget is defined as the number of pages that Google (or other search engines) will crawl within a given period of time. The crawling budget is determined by both crawl limit (how often the search engines can crawl without creating problems) and crawl demand (how often search engines want to crawl a site). If your crawl budget is not used effectively, search engines cannot crawl your site well, and this can damage your performance within search engine results pages (SERPs).
McKinnon noted that after 100,000 pages, Google provides you with an indexing budget. But the.com has an effective platform for crawling, as it is a serverless architecture, and therefore, it's able to load pages much faster. Google sees this as a better ability to crawl over 100,000 pages, so it crawls more than the average programmatic website. Bartak elaborated that a crawling budget is not just influenced by the speed with which Google can index pages but is more about if Google thinks a page brings value. For instance, if there is a new product with no existing pages (an empty niche), any page can be put up even if it's very slow, and it will still be indexed in one day. But, if you create a page that's similar to countless other pages on Google, no amount of optimisation effort will increase your crawling budget. At the end of the day, it is about what value a site provides for Google and its users.
Who Can Benefit from Programmatic SEO?
McKinnon also elaborated on why people choose to use the.com's services. He explained that the clients do not build sites themselves but pay the.com for its broad community of builders that can create roof pages ("the pages that get duplicated thousands of times"). Indeed, you can spin up both pages and sites. Let's consider each in a bit more detail:
Spinning up automated sites: "Any kind of branding aggregator" spins up automatic sites, such as people who are purchasing Amazon brands or people who have numerous ghost kitchen brands (people who are managing many brands simultaneously). This is an attractive option for people with their fingers in many pies and many businesses to manage at once. Spinning up automated sites is a great resolution when there are numerous brands to oversee and you are looking for a straightforward solution.
Spinning up automated pages: This is more SEO strategy-based, such as through blogging and programmatic SEO landing pages. McKinnon detailed that this is because people can now achieve these variables using the.com and its capabilities. Webflow, for instance, gives you about four variables, but you cannot go outside of their standard variables. These standard variables include options such as text and image. But, the.com has every possible option in a cell in a spreadsheet, so you are not encumbered by limited variables.
SEO: A Path to Success
From this interesting expert discussion, it is clear that both targeted SEO and programmatic SEO methods can prove highly effective. And it is also interesting to see how the popularity of programmatic SEO has shifted through the years. In terms of the future of programmatic SEO, only time will tell whether its resurgence continues or if its flowing wave will ebb once more. But one thing is clear. If you need help with SEO, enlist the help of established, expert companies that consistently provide actual, tangible results. As McKinnon noted, it is extremely rare to find people who know what they're doing when it comes to SEO, so hire the help of reputable and established SEO services:
To use the.com's programmatic SEO services, sign up to its website: https://app.the.com/join
To enlist the help of NUOPTIMA's targeted (and programmatic) SEO services, book a free discovery call with its friendly professional team today.
You can enjoy the entire discussion between the.com and NUOPTIMA below, where you can find out further in-depth insights into programmatic SEO: