In an ever-evolving online landscape, keeping pace with the dizzying speed of technological advancement can be challenging. Auckland, a thriving hub of technology in New Zealand, is brimming with firms at the cutting edge of SEO proficiency. This article peels back the curtain on 15 leading SEO companies Auckland boasts, spotlighting how they excel in an environment where staying static is not an option.
Each distinguished in its own right, these agencies are not just about algorithms and coding but a deeply human endeavour aimed at creating meaningful connections in the digital world. Without further ado, let's unravel the secrets behind their success.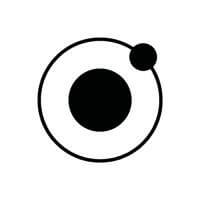 NUOPTIMA




NUOPTIMA – yes, that's us! You've found this page because we're so good at SEO we're able to promote ourselves.
A bit about us
We're an honest growth agency, and our goal is to drive qualified traffic & profit for your business. 
We don't work with everyone. In fact, we actively refuse 50% of all businesses that try to work with us. That's purely based on if we think we can make your campaign a success. We only grow as an agency if we can get you results and you refer us to your friends and family. 
Before you choose an SEO agency, reach out to our team. We'll objectively tell you what we think, and if it's good, we'll propose a fair price alongside a set of growth expectations and KPIs.
Once you start to work with us, you'll be in regular contact with our team. You'll be provided with extensive data tracking and will see us on regular calls.
Our SEO capabilities
We've worked on over 200+ SEO projects.

Our Head of SEO has 15+ years of experience, and we employ over 20 content writers.

We're a full-stack SEO agency and provide technical SEO, backlink building, and content writing services.

Costs start from $1,000 per month, depending on your requirements. 

We've worked with local service providers all the way to public companies.

We've worked across B2C and B2B, having driven brands to 7 figures in sales, and exceeded B2B SQL quotas.
Next steps
Firstly, you should visit our SEO services page

here

.

Then, you should read through some case studies

here

.

And when you're ready, send us a message or book a call

here

.
Headquarters: London, UK
Founded: 2020
Specialization: SEO, Content Marketing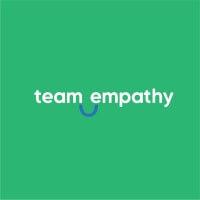 Team Empathy
Steeped in a rich culture of care, compassion, and zeal for their craft, Team Empathy transforms how businesses engage with their audiences online. With a visionary outlook, they strive to foster an environment where companies are built around an unwavering sense of purpose. The enterprise believes in constructing a world where integrity reigns supreme and the focus rests firmly on uplifting people and conserving our planet. 
By catalysing such purpose-led endeavours, Team Empathy seeks to advocate for the impact such entities can make globally. They pride themselves in a meticulous pursuit of getting your venture to Google's first page. Translating to skyrocketed website rankings, increased traffic, a surge in potential leads, and assistance in converting these leads into customers, their service gives a considerable return on investment (ROI).
Headquarters: Auckland, New Zealand
Founded: 2020
Specialisation: SEO and Purpose-Driven Digital Marketing
Website: https://www.teamempathy.co.nz/
Phone Number:

+64 21 113 3639

Address: 9 Adamson Road, Flat Bush, Auckland 2016, New Zealand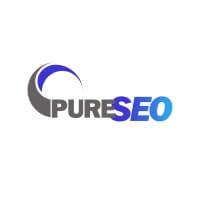 Pure SEO
Pure SEO is more than just a business; it's a community that prioritises people, engagement, and ethical development. Over the past 14 years, it has metamorphosed from a solo venture into one of Auckland's most formidable independent SEO agencies and a distinguished Google Premier Partner.
Their reputation is well-earned, with Deloitte recognising them as one of the 500 fastest-growing tech firms in the Asia-Pacific region for six consecutive years, from 2012 to 2018. Pure SEO's influence isn't limited to the corporate sphere; they extend their knowledge and passion to various corners of society, from well-known brands to charities, small and medium-sized enterprises (SMEs), and start-ups. Their services include an intimate understanding of your business, followed by research into relevant search terms. The team thoroughly scrutinises your offerings, devising a solid website structure, and conducts an exhaustive SEO audit to uncover potential enhancements.
Headquarters: Auckland, New Zealand
Founded: 2009
Specialisation: SEO, Digital Marketing, Trust-Based Relationship Building
Website: https://pureseo.com/
Phone Number:

+64 9 950 3888

Address: 35 Kawana Street, Northcote, Auckland 0627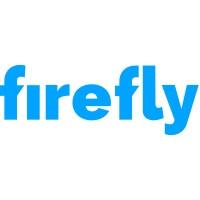 Firefly Digital
Fuelled by an insatiable desire to propel ambitious enterprises and entrepreneurs to explosive growth, Firefly Digital isn't just a workplace; it's a home where a drive for excellence, relentless innovation, and creative prowess form the pillars of its identity. Having achieved notable accolades, such as winning the 'Best Emerging Business' at the 2017 Westpac Business Awards North, and being a Google Premier Partner, Firefly stands tall in the SEO industry. 
Their unique blend of creative brilliance and data analysis has produced spectacular, expansive online campaigns. Beginning with a thorough website audit and analysis, Firefly lays the groundwork with a well-formulated plan. Their proficiency extends to the realm of technical SEO, fixing any existing issues and ensuring SEO hygiene, whilst also ensuring consistent tracking and testing of the website's progress using analytics, webmaster tools, and third-party technology. 
Headquarters: Auckland, New Zealand
Founded: 2014
Specialisation: SEO, Digital Marketing, and Creative Online Campaigns
Website: https://www.fireflydigital.co.nz/
Phone Number:

0800 347 335

Address: Level 1, 8, Cleveland Road, Parnell, Auckland, 1052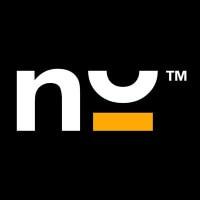 numero™
numero™ has established a commanding presence in a bustling market by delivering tangible results that drive ROI for its partners. Their fundamental focus on performance has set them apart from the crowd and underscored their dedication to one fundamental principle – making numbers meaningful for businesses.
As a finalist in the 2023 Deloitte Fast 50 index, numero™ is an entity that fosters growth, breathes respect, ensures consistency, and upholds clear communication. Their credo is 'under-promise and over-deliver', and this attitude has served them and their partners well, with over 500 nationwide partners across a broad range of industries. 
Headquarters: Auckland, New Zealand
Founded: 2016
Specialisation: ROI Focused SEO, Performance Based Marketing Solutions
Website: https://numeroagency.co.nz/
Phone Number:
Email: [email protected]
Address: 4A, 51 Hurstmere Road, Takapuna, Auckland

Kiwise Digital
Working under the philosophy that one doesn't need multiple specialists to reach their business goals, Kiwise Digital emerged to rectify a recurring issue plaguing many entrepreneurs – the chronic under-delivery of SEO services. With a rich background in international marketing and local website development, this entity strives to make a difference in the online landscape.
Kiwise is not just an SEO agency but also a trusted Google Partner and WordPress developer. The firm takes pride in offering multifaceted thought-out digital tactics, promotion strategies, superior website development, and in-depth Google pay-per-click (PPC) analysis. But, perhaps, the cornerstone of Kiwise is its team. The enterprise boasts a cluster of professionals, each a master in their respective fields, offering top-tier SEO and propelling organisations to success.
Headquarters: Auckland, New Zealand
Founded: 2010
Specialisation: Multidimensional SEO Services, Google Marketing, WordPress Development
Website: https://www.kiwise.com/
Phone Number: 09 889 4090
Email: [email protected]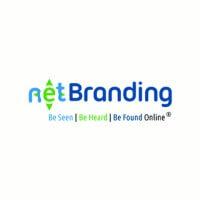 Net Branding
Having made a mark for itself as one of New Zealand's pioneering truly integrated SEO agencies, Net Branding's portfolio showcases effective content strategies developed for future-oriented companies, a testament to their successful track record. They triumph over their ability to make well-informed decisions about resource allocation and budgeting to maximise online ROI. 
In the realm of digital marketing, Net Branding differentiates itself through its combination of creative ideas and extensive experience. The firm focuses on building substantial, lasting relationships with its customers, engaging them with brands through social media. Their methods are rooted in mutual trust, integrity, and, most significantly, persistence.
Headquarters: Auckland, New Zealand
Founded: 2009
Specialisation: Integrated SEO, Content Creation, Social Media Engagement, PPC Campaigns
Website: https://netbranding.co.nz/
Phone Number: +64(09)523 0478
Email: [email protected]
Address: 165 Orakei Road, Remuera, Auckland 1050, New Zealand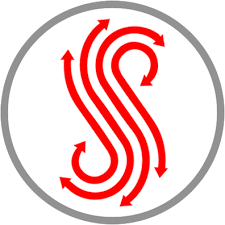 SureFire
Since its inception, SureFire has been steadfast in offering specialised assistance in SEO, PPC advertising, and correlated services. As a certified Google Partner, the company ensures its personnel maintain high skill levels in search practices and has securely established its footing as an award-winning agency in New Zealand. 
The firm primarily caters to medium and large-sized organisations and has successfully managed some of the biggest campaigns in the country. SureFire's reputation as a leading SEO entity has been recognised with accolades, including the NZ Marketing Association award for 'Best Use of Search Engine Marketing'.
Headquarters: Auckland, New Zealand
Founded: 2002
Specialisation: SEO, PPC Advertising, Content Marketing, Web Analytics
Website: https://www.surefiresearch.com/
Phone Number: 09 356 4628
Address: 150 Symonds Street, Eden Terrace, Auckland 1010
Top Rank Digital
At the forefront of revolutionising marketing tactics, Top Rank Digital harnesses the power of the latest technology to foster connections and promote meaningful engagements. The agency envisions being the premier option for all firms seeking services within the online landscape in New Zealand.
No matter the size, every venture finds a home at Top Rank Digital. The devoted crew is not only well-equipped but also deeply devoted to forging a cost-effective online presence for your company that drives optimal results. Top Rank Digital takes satisfaction in establishing a close relationship with you, ensuring the highest ROIs in branding, advertising, and through your website.
Headquarters: Auckland, New Zealand
Founded: 2021
Specialisation: Web Development, Advertising Campaigns, Branding Concepts, Marketing Strategies
Website: http://www.toprankdigital.co.nz/
Phone Number: 0800867265
Email: [email protected]
Address:  39 Bishop Dunn Place, Flat Bush, Auckland 2013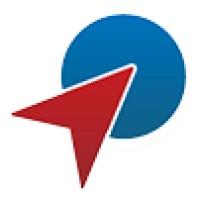 Clickthrough
Clickthrough has been an unwavering beacon for organisations aiming to conquer organic and local search result pages, standing as a pillar of reliability and experience among SEO service agencies in Auckland. Every client enjoys a myriad of offerings, including a dedicated manager, customised performance reports, and regular meetings to discuss institutional changes and delivered results.
Equipped with an outstanding workforce, Clickthrough ensures steady growth by abiding by Google-endorsed best practices, building valuable assets for corporations. They take pride in offering their niche boutique assistance, ensuring quality over quantity. This commitment extends to an exclusive partnership with each brand, steering clear of collaboration with competitors and promoting a sense of family amongst their patrons. 
Headquarters: Auckland, New Zealand
Founded: 2009
Specialisation: SEO Services, Social Media and Viral Marketing
Website: https://www.clickthrough.co.nz/
Phone Number: 0508254258
Email: [email protected]
Address: 8W Moana Avenue, Orewa, Auckland 0931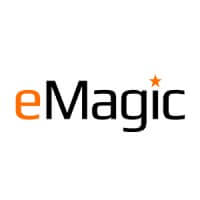 eMagic
Unfolding the magic of online visibility, eMagic exists with a fervent purpose to support notable corporations in their journey. They are focused on harnessing the power of search engines to build brand awareness and expand customer reach through superior SEO practices. Their business model avoids binding contracts, thereby ensuring client satisfaction is prioritised at all times.
Emphasising open honesty, eMagic keeps its operations transparent to avoid the creation of false impressions. Their operations are conducted exclusively in-house by their exclusive local Kiwi workforce, who have brought about success for over 200 firms, signifying their credibility.
Headquarters: Auckland, New Zealand
Founded: 2012
Specialisation: SEO and Online Marketing
Website: https://www.emagic.co.nz/
Phone Number: 09 887 3227
Address: Suite 6056, 17B Farnham Street, Parnell, Auckland 1052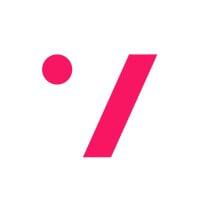 Verum
Positioning itself as a comprehensive agency, Verum blends creativity and strategic thinking to effectively conquer the digital realm. The Verum team, a collective of thinkers, developers, consultants, and strategists, is committed to continuous learning and the perfection of their craft. Their work culture encourages boundless passion and hard work, empowering them to consistently deliver impactful outcomes for their clientele.
Verum's diverse suite of offerings includes everything from web design and development to eCommerce solutions and SEO. By understanding both the business and technology aspects of a customer's venture, they blend these two elements to produce truly outstanding results. They strive to comprehend what their clients aim to achieve and then proceed to realise those goals successfully.
Headquarters: Auckland, New Zealand
Founded: 2011
Specialisation: Web Design, Branding, Online Reputation Management, SEO
Website: https://verum.nz/
Phone Number: 0800 627 538
Email: [email protected]
Address: Unit A, Level 9/17 Albert Street, Auckland CBD, Auckland 1010, New Zealand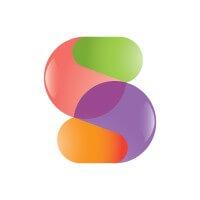 Swaich Web Design
A signature blend of sophisticated design, effective SEO, and innovative web services characterises Swaich Web Design's offerings, thereby setting businesses apart and fostering a robust customer base. Their methodical, step-by-step process, coupled with their dedication to keeping partner interactions simple and non-technical, makes them a favourable choice.
Swaich Web Design has garnered a team of talented individuals excelling in various fields, such as SEO, online promotion, and mobile app development. Having spent over a decade mastering various technologies like HTML, ActionScript, CSS, and JavaScript, the team enthusiastically tackles challenges and constantly explores novel methods to exceed client expectations. 
Headquarters: Auckland, New Zealand
Founded: 2017
Specialisation: Website Design and Development, SEO, Digital Marketing, Mobile App Development
Website: https://swaichwebdesign.co.nz/
Phone Number: 0800 020 888
Email: [email protected]
Address: 6 Brailsford Ct, Dannemora, Auckland, NZ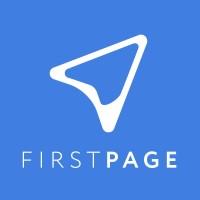 First Page NZ
As a full-service agency, First Page NZ provides meticulously tailored marketing plans anchored in insightful data. They are focused on their client's goals, ensuring seamless alignment of objectives through constructive collaboration and clear communication. Backed by a wealth of accolades, First Page stands out for their efficient paid advertising strategies, successful eCommerce campaigns, and prowess in SEO.
Staying true to their values, First Page's team is known for speed, precision, and unity in achieving shared missions. Openness in discussions and specialisation in their skills mark their working culture. They are dedicated to ensuring their customer's venture excels, echoing their motto – 'It's the First Page, or it's nothing'.
Headquarters: Auckland, New Zealand
Founded: 2011
Specialisation: SEO, Paid Advertising, eCommerce Campaigns, Content Marketing, Online Reputation Management
Website: https://firstpage.nz/
Phone Number: 0800 235 001
Email: [email protected]
Address: 1 Beaumont Street, Freemans Bay, Auckland 1010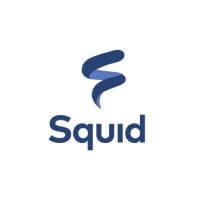 Squid Group
Embarking on a mission to transform how businesses are perceived, Squid Group takes an unconventional approach towards creating brands and experiences. Initially focused on events, Squid has expanded its horizons into numerous eCommerce and service-based industries, working as a leading creative marketing agency to develop industry-standard strategies.
The firm fosters a collaborative and agile environment, leveraging the latest technology to deliver top-tier content across all platforms and generate tangible results. From its onset, Squid has grown into a multinational corporation catering to clients worldwide. The company now boasts a plethora of digital provisions, including social media, Google, SEO, graphic design, and web development.
Headquarters: Mount Maunganui, New Zealand (with offices in Auckland)
Founded: 2019
Specialisation: Web Design and Development, Content Marketing, Branding, Social Media, SEO
Website: https://www.squidgroup.co.nz/
Phone Number: +64212617097
Email: [email protected]
Address: 199a Kohimarama Rd, Kohimarama, Auckland 1071
Conclusion
SEO's ability to push a business towards visibility, relevance, and success cannot be underestimated. These 15 Auckland SEO companies provide much more than a service; they provide an essential lifeline in today's interconnected world. No matter how innovative a company's offering might be, without a potent SEO presence, they might as well be invisible. Choose one of these agencies, and you will be well on your way to unprecedented online success.