In today's cutthroat digital landscape, the struggle to secure a spot on the first page of organic search results can be downright brutal. Every business yearns for that coveted position, but only a select few have the SEO techniques to turn their dreams into reality. If you're a business owner in Brisbane, you might find yourself caught in the crossfire, with your website's visibility falling by the wayside.
To make matters worse, the constant evolution of search engine algorithms can leave you feeling overwhelmed and powerless. But worry not, because there is a solution! We've put together a list of the 15 Best SEO agencies in Brisbane that specialise in on-page SEO, off-page SEO, and content optimization. These experts can revamp your SEO strategy and propel your website to the top of organic results. So, buckle up and get ready to conquer the online world with the help of Brisbane's finest SEO maestros.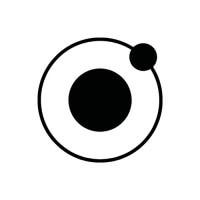 NUOPTIMA
NUOPTIMA – yes, that's us! You've found this page because we're so good at SEO we're able to promote ourselves.
A bit about us
We're an honest growth agency, and our goal is to drive qualified traffic & profit for your business. 
We don't work with everyone. In fact, we actively refuse 50% of all businesses that try to work with us. That's purely based on if we think we can make your campaign a success. We only grow as an agency if we can get you results and you refer us to your friends and family. 
Before you choose an SEO agency, reach out to our team. We'll objectively tell you what we think, and if it's good, we'll propose a fair price alongside a set of growth expectations and KPIs.
Once you start to work with us, you'll be in regular contact with our team. You'll be provided with extensive data tracking and will see us on regular calls.
Our SEO capabilities
We've worked on over 200+ SEO projects.

Our Head of SEO has 15+ years of experience, and we employ over 20 content writers.

We're a full-stack SEO agency and provide technical SEO, backlink building, and content writing services.

Costs start from $1,000 per month, depending on your requirements. 

We've worked with local service providers all the way to public companies.

We've worked across B2C and B2B, having driven brands to 7 figures in sales, and exceeded B2B SQL quotas.
Next steps
Firstly, you should visit our SEO services page

here

.

Then, you should read through some case studies

here

.

And when you're ready, send us a message or book a call

here

.
Headquarters: New York, NY
Founded: 2020
Specialization:

Full-Stack SEO Agency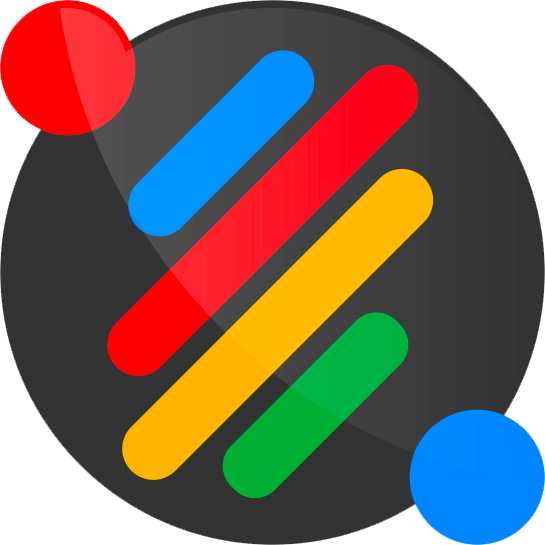 Rise SEO
With two decades of experience in the digital marketing industry, Rise SEO in Brisbane has established itself as one of the leading SEO companies. Their expertise spans across various sectors, including retail and travel, allowing them to deliver outstanding results and help businesses secure a spot on the coveted first page of search results. Rise SEO is committed to creating achievable marketing strategies that have been proven to work, ensuring their clients' success. Their deep understanding of digital marketing and web design enables them to provide top-notch services, helping clients showcase their full potential and attract a steady stream of customers. With over 1300 projects delivered, Rise SEO has the experience and track record to deliver exceptional results.
Headquarters: Brisbane, Australia
Founded: 2019
Specialisation: Digital Marketing, SEO

Discovery Content
Discovery Content Pty Ltd is a Brisbane-based SEO company that excels in delivering exceptional results for businesses. With a professional framework centred around listening, researching, planning, strategizing, delivering, and monitoring, they ensure that every aspect of your SEO campaign is carefully executed. Their services span across various areas, including Local SEO, Mobile SEO, Ecommerce SEO, and International SEO. Discovery Content understands the unique needs of small business owners and offers flexible solutions tailored to fit your budget. With their transparent and clear approach, they keep you informed of the latest campaign results and provide state-of-the-art solutions to boost your online presence. Their team of experts is passionate about helping clients achieve high search engine rankings and letting the results speak for themselves.
Headquarters: Brisbane, Australia
Founded: 2020
Specialisation: SEO Services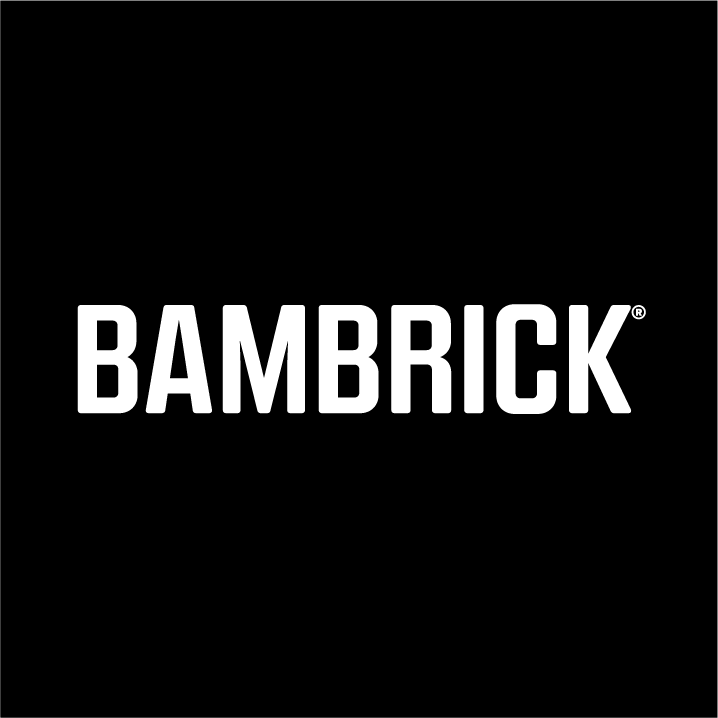 BAMBRICK
BAMBRICK is dedicated to providing the best digital marketing services tailored to your business needs. With a track record of helping numerous clients across Australia, BAMBRICK has proven expertise in improving website traffic and generating leads. Their commitment to genuine outcomes and accountability sets them apart as a great digital marketing company. Through dedicated SEO strategies, including keyword research, website audit, and on-page and off-page SEO tactics, BAMBRICK drives organic traffic to your website without compromising integrity. With a growth-hungry team of strategists, analysts, creators, and communicators, BAMBRICK delivers expert, personalised advice that transforms digital campaigns. 
Headquarters: Brisbane, Australia
Founded: 1999
Specialisation: Digital Marketing, SEO Services

Eightball Media
Eightball Media is a professional and friendly web design agency in Brisbane that believes in the power of smart planning and effective web marketing strategies. Specialising in boutique websites, SEO, and custom brand identity, they have the expertise to help your business thrive online. Despite being a relatively small team, each member is multi-talented, allowing them to collaborate and come up with innovative solutions for your brand. At Eightball Media, they don't engage in marketing without clear goals in mind. Their approach is focused on highlighting the unique aspects of your product or service to make your business stand out. With a deep understanding of buyer personas and data-driven analysis, their aim is to assist your business in achieving long-term profitability.
Headquarters: Brisbane, Australia
Founded: 2007
Specialisation: Web Design, SEO, Brand Identity

Hydra Digital
Hydra Digital is an online marketing agency in Brisbane that delivers measurable and outcome-focused strategies and services in the realms of social media, advertising, websites, and digital outdoor advertising. With a strong emphasis on reporting and analytics, they provide integration and accountability to ensure your marketing efforts stand out and demonstrate a ROI. The team at Hydra Digital stays ahead of the curve, adapting to new algorithms and opportunities presented by tech giants, ensuring your business is protected and remains competitive. Every expenditure is meticulously calculated for maximum benefit, reflecting their years of experience and success in the industry. With experts in various fields such as paid media, SEO, social media marketing, content marketing, and web design, Hydra Digital is equipped to elevate your online presence.
Headquarters: Brisbane, Australia
Founded: 2015
Specialisation: Digital Marketing, Social Media, Advertising, Web Design

Pixel Portal
Pixel Portal is a Brisbane-based SEO company that specialises in delivering powerful, professional, and visually stunning websites that effectively connect with customers and drive business growth. Their content creation ensures that your message resonates with your target audience and is understood by search engines. By building websites that offer seamless and engaging digital experiences, Pixel Portal provides ongoing support and care to maintain a consistent digital footprint. They take the time to understand your business goals and work within your budget to develop a tailored digital strategy that promotes your business and engages the right customers at the right time.
Headquarters: Brisbane, Australia
Founded: 1997
Specialisation: Website Design, Branding, Content Creation, Digital Strategy

Searcht
Searcht is a Brisbane-based SEO company that offers a wide range of services to help businesses improve their search visibility and achieve real business results. With expertise in local SEO, technical SEO, brand SEO, digital PR, and content strategy, Searcht focuses on understanding your unique business goals and target audience. They believe that a successful SEO strategy is the key to better search visibility and tangible outcomes for your business. With a commitment to delivering results, Searcht manages all aspects of your SEO campaign in-house, providing you with a single point of contact and comprehensive monthly reports that showcase the value of your long-term SEO investment.
Headquarters: Brisbane, Australia
Founded: 2010
Specialisation: Local SEO, Technical SEO, Brand SEO, Digital PR, Content Strategy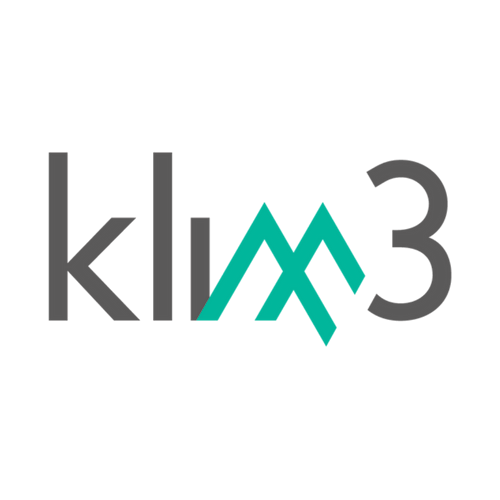 Klim3 Pty Ltd
Klim3 Pty Ltd, a leading SEO company in Brisbane, has been serving small businesses since 2004. Their mission is to perfect the way customers perceive your company by combining their skills, experience, and passion. In today's digital landscape, Klim3 understands that various services need to work together to maximise the growth potential for your business. With a focus on supporting small businesses, Klim3 helps businesses harness the tools and services available in the digital world to effectively market their products or services. Whether through a collaborative approach or a done-for-you service, Klim3 works closely with business owners to provide the knowledge and expertise needed to generate leads, grow online, and achieve the desired results.
Headquarters: Queensland, Australia
Founded: 2017
Specialisation: SEO Services

Stepps
Stepps is a renowned real estate website design and development firm that specialises in providing top-notch digital marketing solutions to leading real estate agents and brands in Australia. With a team of trusted advisors located virtually across the east coast of Australia, from Brisbane to Melbourne, Stepps brings together a talented group of digital strategists, real estate experts, journalists, graphic designers, and web developers. Their extensive experience in the real estate industry, combined with their expertise in content marketing, social media, digital analytics, email marketing, and organic search, allows them to deliver exceptional services to their clients. Alongside their services, Stepps produces a highly acclaimed weekly podcast called Real Estate Pros, which has garnered over 150,000 downloads from agents worldwide.
Headquarters: Queensland, Australia
Founded: 2014
Specialisation: Real Estate Website Design and Development, Digital Marketing Solutions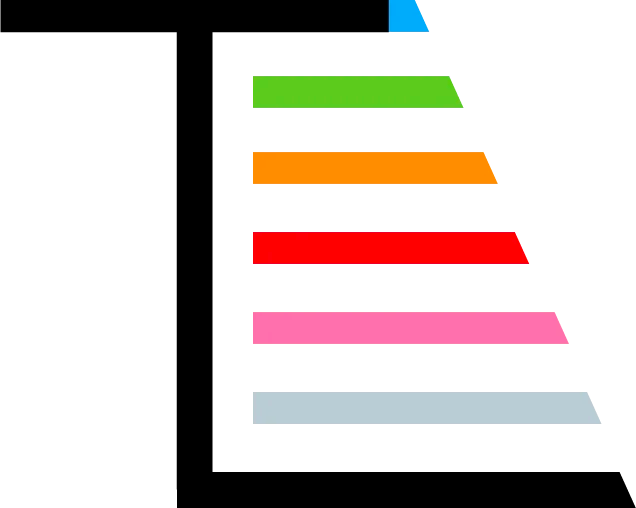 Tomedia
Tomedia is a Brisbane-based digital agency that believes in providing highly customised and tailored digital solutions to their clients. With a passion for helping businesses achieve greatness in the digital space, Tomedia offers a comprehensive range of products and services to meet all your digital needs. Their commitment to honesty, integrity, and friendly service ensures that clients never feel like just another number. Founded in 2017 by Tomas Heligr-Pyke, Tomedia started as a sole proprietorship specialising in website design and development. Over the years, it has evolved into a full-service digital enterprise, offering a wide range of services including digital consulting, website design, cyber protection, research and development, and multiplatform publishing.
Headquarters: Queensland, Australia
Founded: 2017
Specialisation: Customised Digital Solutions, Website Design and Development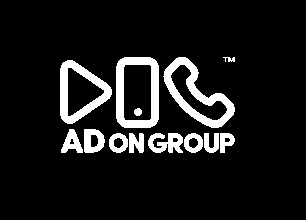 Ad On Group
Ad On Group is a leading Online Marketing Agency in Brisbane, providing flawless and comprehensive marketing solutions for businesses. With nearly 15 years of experience, they have established themselves as a trusted partner for over 40,000 businesses across Australia. What sets them apart is their strategic partnerships with tech giants like Google and Telstra, which demonstrate their ability to deliver exceptional results. Ad On Group understands the value of being on the first page of Google search results, and their dedicated team works tirelessly to improve clients' rankings using a data-driven approach. With a deep understanding of Google's algorithms, they focus on creating regular, relevant, and high-quality content that resonates with audiences and boosts website visibility.
Headquarters: Queensland, Australia
Founded: 2010
Specialisation: Online Marketing, SEO, Content Creation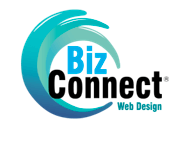 BizConnect
BizConnect, headquartered on the Redcliffe Peninsula in QLD, Australia, is a leading Digital Marketing Agency specialising in website design, organic SEO, and targeted online marketing strategies. Their mission is to help local businesses in Redcliffe, the Moreton Bay Region, and the Northern Corridor of Brisbane grow and prosper through personalised online target marketing. With a proven track record, BizConnect combines detailed research and analysis to develop specific marketing strategies tailored to each client's needs. Their expertise in on-page and off-page SEO, Google Business Profile optimization, and social media marketing ensures maximum online visibility and audience engagement.
Headquarters: Redcliffe Peninsula, QLD, Australia
Founded: 2018
Specialisation: Digital Marketing, Website Design, Organic SEO, Google Business Profile Optimization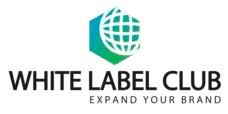 White Label Club
White Label Club is a leading SEO company based in Brisbane, specialising in white label digital marketing solutions. As your trusted partner, we offer a comprehensive range of services, including search engine optimization, website design, pay-per-click advertising, social media marketing, online reputation management, and website analysis. We take pride in delivering measurable results that drive increased traffic, conversions, and return on investment. What sets us apart is our commitment to exceeding client expectations. With our extensive knowledge and experience in the field, we provide cutting-edge online solutions tailored to your specific needs. Whether you require website design, social media marketing, or SEO services, White Label Club is your go-to provider for top-notch digital marketing solutions.
Headquarters: Gold Coast, Queensland, Australia
Founded: 2018
Specialisation: Digital Marketing, SEO, Website Design, PPC Advertising, Social Media Marketing

WebsiteStrategies
WebsiteStrategies is a renowned SEO company based in Brisbane, led by Ashley, a seasoned Professional Website Strategist and SEO Consultant. With a focus on empowering small to medium-sized businesses, Ashley utilises his extensive experience to enhance their online presence, boost SEO, and drive sales and leads through their websites. With a solid background in web development, Ashley established WebsiteStrategies in 2005 to address the growing need for effective SEO and website marketing services. Offering a comprehensive range of solutions, including SEO training, consultancy, social media planning, reputation management, audits, user testing, and website strategizing, WebsiteStrategies caters to the diverse needs of businesses in Australia and New Zealand.
Headquarters: Maroochydore, Queensland, Australia
Founded: 2005
Specialisation: SEO Training, SEO Consultancy
Conclusion:
So, there you have it—the 15 top-notch SEO agencies in Brisbane that can skyrocket your business to online success. While they all bring something unique to the table, NUOPTIMA stands out with their innovative approach and proven results. Time to take the leap and watch your website's rankings soar to new heights!