The thriving arena of today's interconnected world demands more than ever the necessity of excellent search engine optimisation (SEO) for businesses to assert their online footprint. With the dynamic evolution of current platforms, search engines, and algorithms, mastering the art of SEO has become integral to staying competitive. It's a complex and constantly evolving discipline, with a high-stakes game of positioning and visibility that can spell the difference between being found by your audience or fading into the abyss.
So, sit back and prepare to delve into the exciting world of SEO in Inverness. We're going to introduce you to the leading players and explore how they can be your ideal partners in the quest to secure a prominent position within the digital landscape.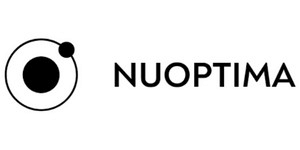 NUOPTIMA
NUOPTIMA – yes, that's us! You've found this page because we're so good at SEO we're able to promote ourselves.
A bit about us
We're an honest growth agency, and our goal is to drive qualified traffic & profit for your business. 
We don't work with everyone. In fact, we actively refuse 50% of all businesses that try to work with us. That's purely based on if we think we can make your campaign a success. We only grow as an agency if we can get you results and you refer us to your friends and family. 
Before you choose an SEO agency, reach out to our team. We'll objectively tell you what we think, and if it's good, we'll propose a fair price alongside a set of growth expectations and KPIs.
Once you start to work with us, you'll be in regular contact with our team. You'll be provided with extensive data tracking and will see us on regular calls.
Our SEO capabilities
We've worked on over 200+ SEO projects.

Our Head of SEO has 15+ years of experience, and we employ over 20 content writers.

We're a full-stack SEO agency and provide technical SEO, backlink building, and content writing services.

Costs start from $1,000 per month, depending on your requirements. 

We've worked with local service providers all the way to public companies.

We've worked across B2C and B2B, having driven brands to 7 figures in sales, and exceeded B2B SQL quotas.
Next steps
Firstly, you should visit our SEO services page

here

.

Then, you should read through some case studies

here

.

And when you're ready, send us a message or book a call

here

.
Headquarters Location:

London, UK

Founded: 2020
Specialization: SEO, Content Marketing

Yellow Cherry
Beyond the vibrant hues of Yellow Cherry's brand lies a deep commitment to fostering an online presence for companies that outshines the competition. Their portfolio is rich with SEO, web design, and digital marketing tactics, seamlessly blending into an integrated approach. 
Yellow Cherry's advantage is rooted in grasping the client's perspective and converting it into reality through insightful campaigns. Their tailored tactics generate opportunities for businesses to connect with their audience, thereby boosting their public visibility and engagement. With their sharp intellect and natural creativity, they have demonstrated their value in growing establishments and promoting efficient customer engagement.
Headquarters: Inverness, Scotland
Founded: 2009
Specialisation: SEO, Web Design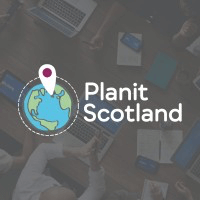 Planit Scotland
Planit Scotland is the embodiment of the confluence between dynamic ideas and actual performance. Offering an impressive array of solutions, such as SEO, social media management, and event promoting, the agency carves their niche through the successful execution of powerful marketing strategies. 
Planit caters to every organisation's distinctive identity, building a vivid and influential brand image that aligns perfectly with their core vision. A testament to their unwavering partner-centric workflow is the distinguishable web authority they create for enterprises in the intensely crowded marketplace.
Headquarters: Inverness, Scotland
Founded: 2014
Specialisation: SEO, Social Media Management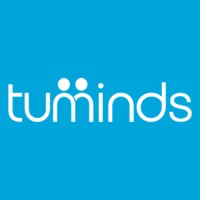 Tuminds Social Media
In the constellation of other agencies, Tuminds Social Media shines brightly, underlining its deep knowledge of SEO and pay-per-click (PPC). Their services encompass consultancy, training, and personalised roadmaps – all designed to establish and enhance the web presence of their users. 
Tuminds Social Media's agility and flexibility allow them to serve a broad spectrum of people, varying in size, budget, and sector. Tuminds works on the premise of planning and executing campaigns to augment online visibility, increase audience engagement, and ultimately drive your business success.
Headquarters: Inverness, Scotland
Founded: 2006
Specialisation: SEO, Social Media Consultancy, PPC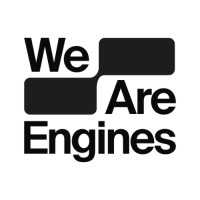 We Are Engines
Situated in Inverness, We Are Engines is a remarkable SEO company, providing big agency expertise without the cumbersome overhead. This digital planning and user experience (UX) consultancy is committed to assisting brands in making informed design and marketing decisions rooted in robust user research, design, and strategy.
SEO forms a crucial part of We Are Engine's services. A solid innovative base is critical to achieving success in today's world, and at We Are Engines, they ensure that every possibility is explored. Their rigorous approach to conducting in-depth audits identifies all potential crawling, indexing, and rendering issues. They then collaborate closely with development teams to deliver a clear, prioritised action plan.
Headquarters: Inverness, Scotland
Founded: 2019
Specialisation: SEO, User Experience, Digital Analytics Strut
By bringing together the worlds of creativity and technical proficiency, Strut provides an extensive set of knowledge, including SEO, web design, and development. Their commitment to user engagement parallels their efforts to create a refined social media presence, uniquely crafted to your needs.
By integrating the different aspects of digital advertising into a cohesive whole, Strut maximises both the efficiency and impact of a client's current authority. Strut serves as a steadfast ally to organisations, empowering them to stand tall and navigate confidently in the growing business world.
Headquarters: Inverness, Scotland
Founded: 2015
Specialisation: SEO, Digital Marketing, PPC, Web Development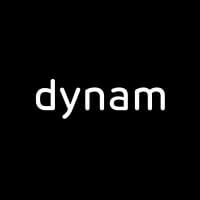 Dynam
Dynam has carved a niche for itself in the highly competitive digital domain, excelling in the delivery of strategic and innovative SEO. Their philosophy is rooted in a customised approach, seamlessly integrating every facet of a marketing plan to build a solid and impactful online presence. Besides focusing on SEO, Dynam dedicates resources to understanding the core values of your business.
Knowledge in both SEO and PPC allows Dynam to execute thorough keyword research, website audits, and smart link-building, ensuring the utmost value for their clientele. Their proficiency in PPC extends to the setup and management of ad campaigns across multiple platforms. Dynam's broad-spectrum email marketing capabilities cover everything from the design of targeted email strategies to detailed scrutiny of their efficacy.
Headquarters: Inverness, Scotland
Founded: 1989
Specialisation: SEO, PPC, Email Marketing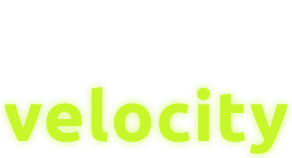 Velocity Design
An established name in the digital world, Velocity Design combines their SEO expertise and creative web design skills to help you build a strong online authority. They believe in the spirit of collaboration, working in tandem with you to craft a strategy that strikes a chord with your target audience.
Going beyond mere visual appeal, the services offered by Velocity Design incorporate the creation of responsive layouts and the enhancement of UX. Moreover, they leverage their proficiency to offer content management solutions and conduct in-depth page effectiveness analyses, guaranteeing that their clients' platforms not only attract attention but also provide outstanding performance.
Headquarters: Inverness, Scotland
Founded: 2000
Specialisation: SEO, Web Design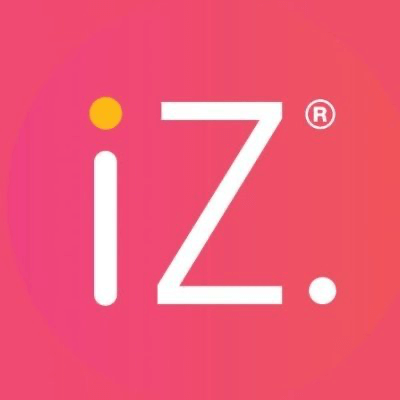 iZurch
iZurch is a jack-of-all-trades service provider designed to improve your visibility on the search engines and boost organic traffic. With a keen understanding of your objectives and industry specifics, they provide SEO methods that are far from generic. This in-depth approach translates into actionable steps that profoundly impact your online status.
They also offer local SEO services for businesses targeting specific geographical areas. Additionally, iZurch carries out continuous audits to identify improvement areas and monitor the performance of their implemented strategies. This detailed and client-oriented approach helps them stand out in the current marketplace.
Headquarters: Inverness, Scotland
Founded: 2019
Specialisation: SEO, Content Marketing, Social Media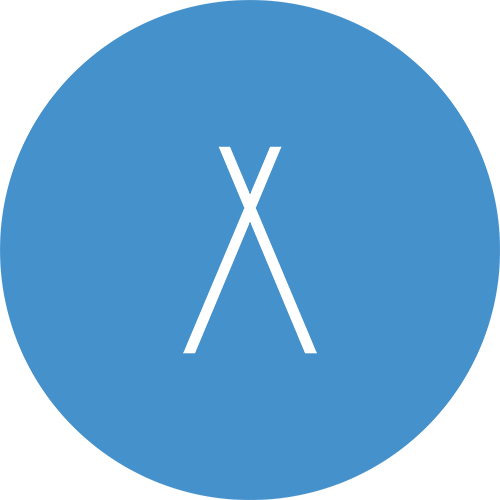 Tentmaker Creative
If you're looking for a team that skillfully merges innovative thinking and modern techniques, Tentmaker Creative is a solid pick. They strive to grant businesses a competitive edge in the digital landscape. They've positioned themselves as an all-in-one hub for online services by providing a breadth of solutions from SEO to social media marketing (SMM).
Every single promoting plan they devise is custom-crafted to reflect your current objectives and offer a seamless experience for your users. With an unwavering focus on delivering results combined with their deep well of accumulated proficiency, Tentmaker emerges as an excellent pick for organisations striving for a strong and impactful web campaign.
Headquarters: Inverness, Scotland
Founded: 2016
Specialisation: SEO, Web Design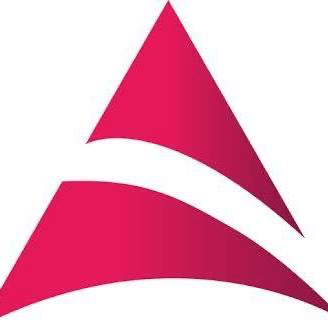 Peakplex Internet
Understanding the complexities of the world wide web can be tough, and that's where Peakplex Internet lends a hand. Specialising in SEO and web development, this Inverness-based agency is focused on transforming your current reach in your niche. Their offerings are designed with one aim: boosting your online visibility, leading to meaningful interactions with potential and existing customers. 
The result is an enhanced digital footprint that paves the way for increased engagement and business growth. A defining trait of Peakplex Internet is their focus on designs that prioritise the user, allowing them to construct plans that truly respond to the changing demands of your customers.
Headquarters: Inverness, Scotland
Founded: 2017
Specialisation: SEO, Web Development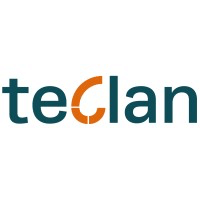 teclan
Distinct in their methodology, teclan provides brilliant procedures designed to fuel your expansion. The expertise they offer is wide-ranging and encompasses key areas like SEO, marketing, and ecommerce solutions. The team at teclan, backed by their robust industry knowledge, can address diverse needs across multiple niches. 
Every tactic they formulate is adapted to enhancing your online visibility, conversion rates, and engagement. Their passion for what they do is reflected in their opportunistic approach, which ensures that every strategy is crafted through their deep knowledge of your industry to ensure the best possible results.
Headquarters: Inverness, Scotland
Founded: 1997
Specialisation: SEO, PPC, Web Design, Online Marketing

Capercaillie Communications
At the heart of Capercaillie Communications is a desire to craft impactful digital tactics perfectly aligned with your company's vision. Their wide variety of offerings are a mix of SEO, SMM, web design, and any other elements necessary for shaping your brand's identity.
Their deep understanding of the online world forms the basis of their work, enabling them to develop tactics that deliver measurable outcomes and foster a genuine rapport between you and your audience. The professionals at Capercaillie Communications work closely with you, gaining insights into your business and using them to form meaningful narratives that resonate with your customer base. 
Headquarters: Inverness, Scotland
Founded: 2018
Specialisation: SEO, Web Design, Ecommerce
Conclusion
In conclusion, searching for the best SEO agencies in Inverness, Scotland, is an enlightening journey into innovative, unique, and effective digital marketing. The top-notch agencies we've highlighted have established a formidable reputation based on their solid understanding of local and global trends, exceptional service delivery, and demonstrable results. Their capabilities span from on-page and off-page SEO to technical SEO, and beyond.