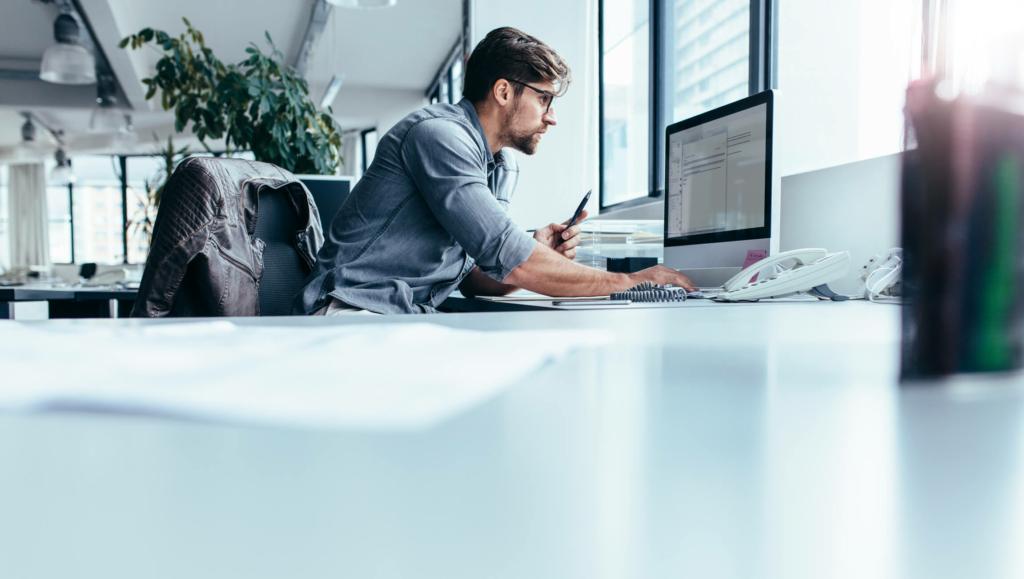 Are you struggling to climb the SEO ladder in Kansas City's competitive market? Frustrated by your website's lackluster organic results? You're not alone. Securing that coveted first page position on search engines has become an elusive quest for many businesses. The constantly evolving world of SEO techniques leaves you feeling perplexed and overwhelmed. But fear not, as help is at hand!
The secret to breaking free from this turmoil lies in partnering with the right agency, one that excels in both on-page SEO and off-page SEO. Adept at navigating the intricacies of organic search, these experts craft tailored SEO strategies that propel your business to new heights. With their guidance, you'll witness a transformative impact on your online presence through content optimization and targeted marketing tactics.
In this article, we'll unveil the 13 best SEO agencies in Kansas City, each with a proven track record of delivering exceptional results. These industry titans will empower you to outshine your competitors and capture the attention of your target audience. So, buckle up and prepare to dominate the Kansas City digital landscape with the help of these elite SEO professionals!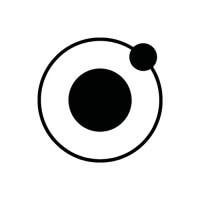 NUOPTIMA
NUOPTIMA – yes, that's us! You've found this page because we're so good at SEO we're able to promote ourselves.
A bit about us
We're an honest growth agency, and our goal is to drive qualified traffic & profit for your business. 
We don't work with everyone. In fact, we actively refuse 50% of all businesses that try to work with us. That's purely based on if we think we can make your campaign a success. We only grow as an agency if we can get you results and you refer us to your friends and family. 
Before you choose an SEO agency, reach out to our team. We'll objectively tell you what we think, and if it's good, we'll propose a fair price alongside a set of growth expectations and KPIs.
Once you start to work with us, you'll be in regular contact with our team. You'll be provided with extensive data tracking and will see us on regular calls.
Our SEO capabilities
We've worked on over 200+ SEO projects.

Our Head of SEO has 15+ years of experience, and we employ over 20 content writers.

We're a full-stack SEO agency and provide technical SEO, backlink building, and content writing services.

Costs start from $1,000 per month, depending on your requirements. 

We've worked with local service providers all the way to public companies.

We've worked across B2C and B2B, having driven brands to 7 figures in sales, and exceeded B2B SQL quotas.
Next steps
Firstly, you should visit our SEO services page

here

.

Then, you should read through some case studies

here

.

And when you're ready, send us a message or book a call

here

.
Headquarters: New York, NY
Founded: 2020
Specialization: Full-Stack SEO Agency
Salt Rank
Salt Rank is a leading digital marketing agency based in Kansas City, committed to helping businesses succeed online. With a full range of services, they empower their clients to maximize their web presence and reach new customers. Their experienced team delivers optimal results tailored to meet the specific needs of each client. With over 200 clients and an impressive 98% client retention rate, Salt Rank has established a strong reputation for delivering exceptional service. They pride themselves on their ability to cultivate relationships with great brands, recognizing that their success is closely tied to the success of their clients. Salt Rank takes a simple and effective approach to the market, offering professional and affordable services that generate real results.
Headquarters: Kansas City
Founded: 2011
Specialization: Digital marketing services

Drive Social Media
Drive Social Media is a leading SEO company based in Kansas City that specializes in delivering customized SEO solutions for businesses of all sizes. With a team of dedicated professionals, they have established themselves as trusted partners, driving success for their clients. Their approach is tailored to each website's unique needs, implementing a robust content strategy, building high-quality backlinks, and continuously analyzing and adjusting the SEO efforts to achieve optimal results. Drive Social Media's expertise extends to developing keyword-focused blog strategies, allowing businesses to attract a targeted audience and increase organic traffic. By prioritizing SEO throughout the content creation process, they help businesses improve their search engine rankings and drive more qualified traffic to their websites.
Headquarters: St. Louis, Missouri
Founded: 2012
Specialization: SEO services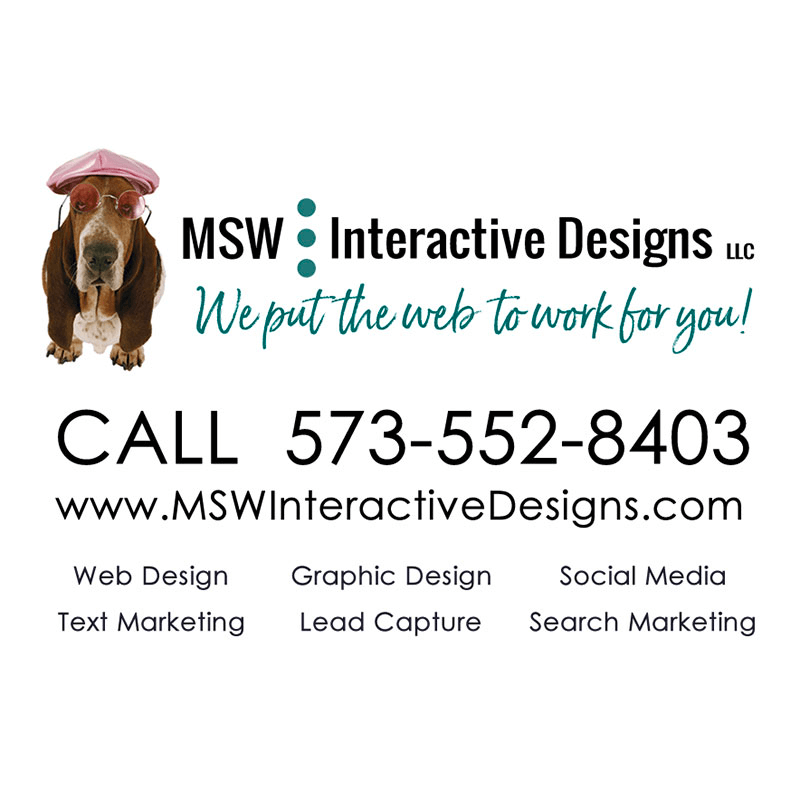 MSW Interactive Designs
MSW Interactive Designs, a trusted SEO company in Kansas City, understands the intricacies of search engine optimization and takes a practical approach to deliver long-lasting results. They prioritize transparency and guide clients away from unrealistic promises of instant top rankings, emphasizing the importance of quality content and relevance in attracting users through search engines like Google. With over 21 years of experience, MSW Interactive Designs has perfected The MSW Method™, a comprehensive strategy that includes website design, social media management, and internet marketing. They offer on-page and off-page SEO services, ensuring technical website elements are optimized and implementing strategies such as link building, press releases, and directory listings to improve search rankings. Clients benefit from VIP service, lead-generating websites, a strong social media presence, and a favorable return on their marketing investment.
Headquarters: Lake Ozark, Missouri
Founded: 2010
Specialization: SEO services, website design, social media strategy, internet marketing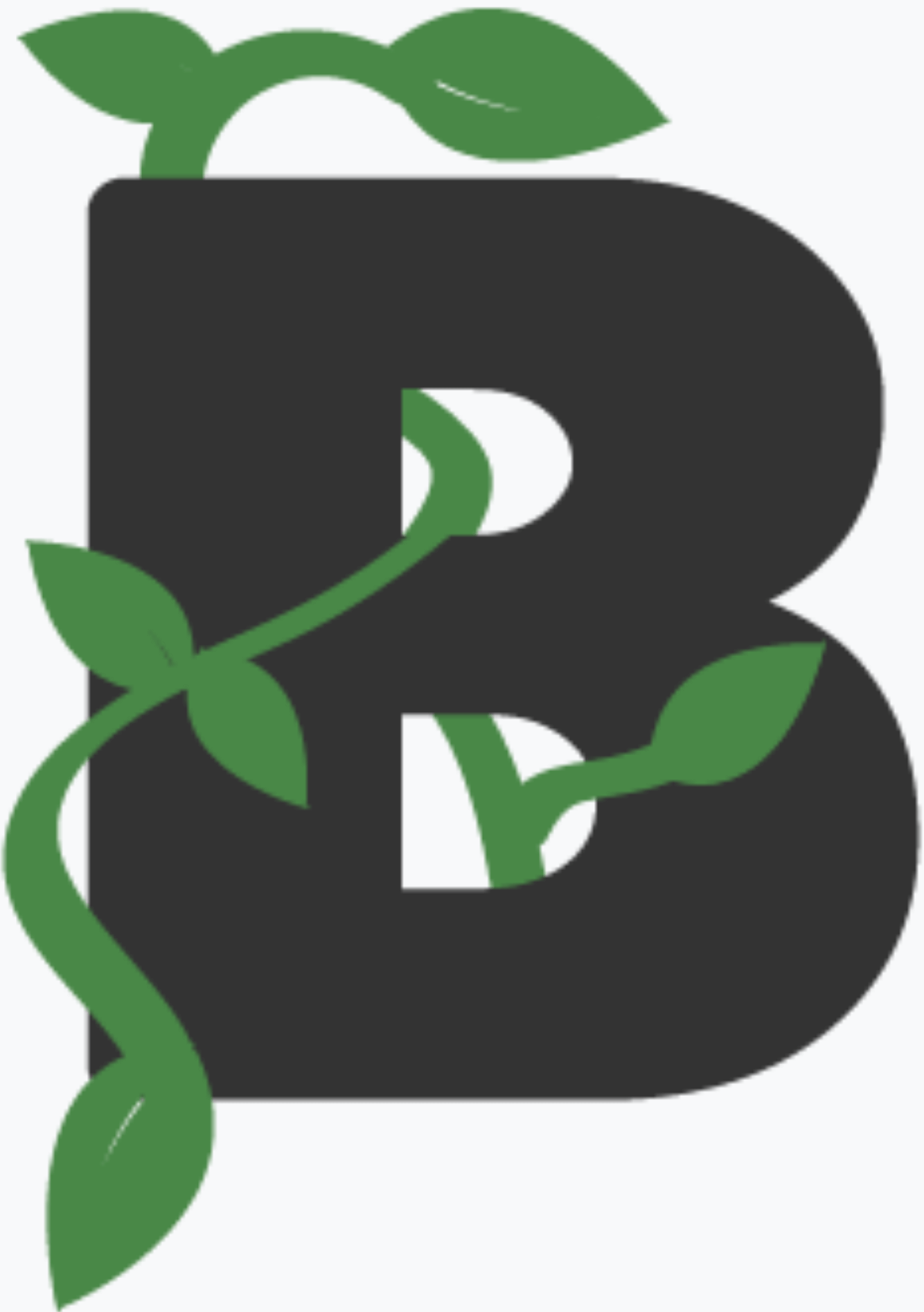 Beanstalk Web Solutions
Beanstalk Web Solutions, a leading SEO company in Kansas City, has been exceeding customer expectations since its establishment in 2013. Their mission is to provide web-related services that surpass clients' expectations, going above and beyond to deliver outstanding results. Unlike companies that thrive on complexity, Beanstalk Web Solutions takes an honest approach, ensuring transparency and providing clear explanations to their clients. With 9 years of experience, they have served a diverse clientele of 575 satisfied customers, ranging from local nonprofits to multinational corporations. Their team has successfully completed 850 projects, demonstrating their ability to tackle various web-related challenges with utmost professionalism. Beanstalk Web Solutions has been recognized for its excellence, earning accolades such as the 40 Under 40 2021 award and ranking as the #1 and #2 largest web design firm in 2021 and 2022, respectively, according to the St. Louis Business Journal. They were also named among the Best Marketing Firms in 2020 by Small Business Monthly.
Headquarters: St. Louis, Missouri
Founded: 2013
Specialization: Web design, digital marketing, web app development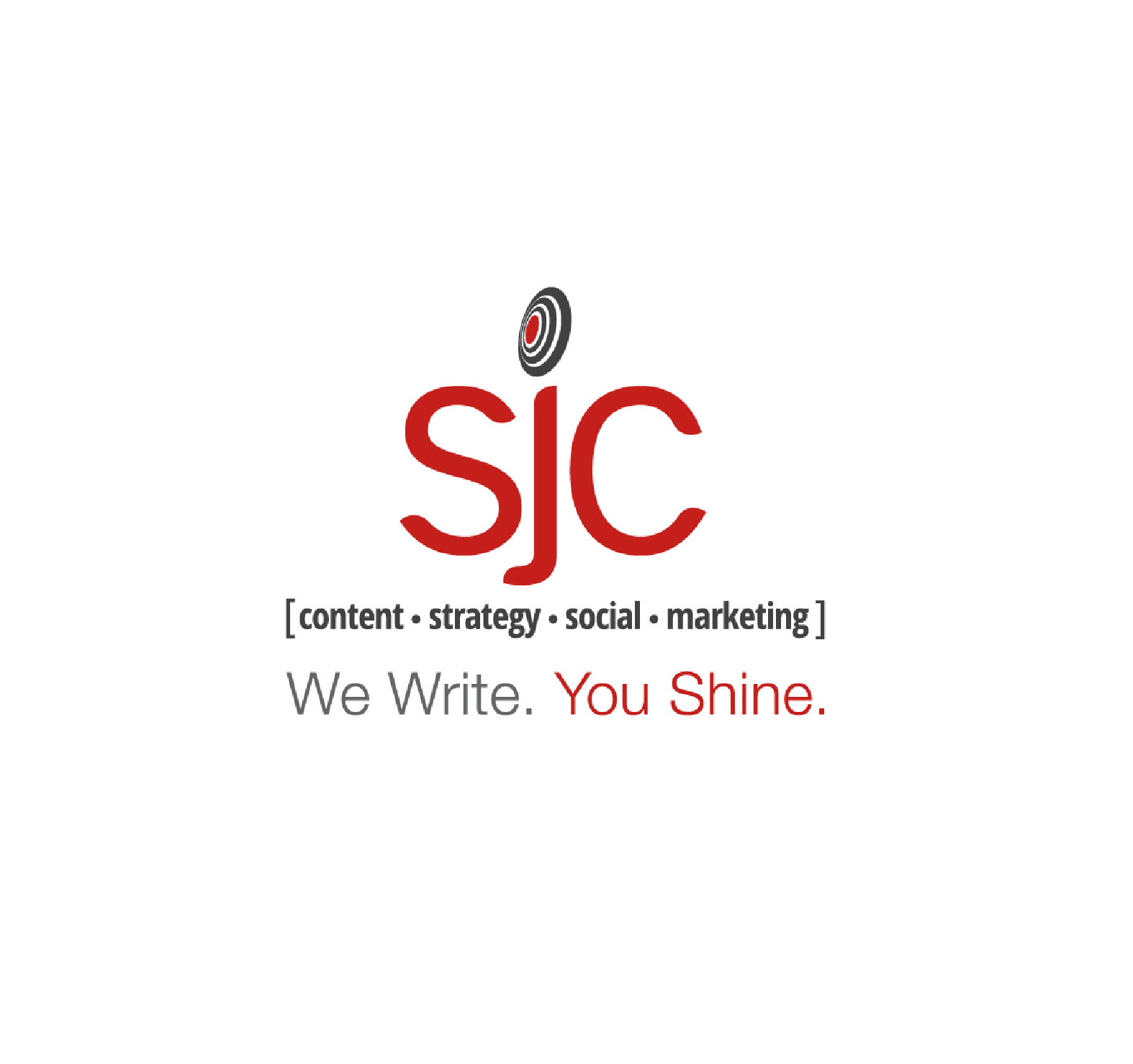 SJC Marketing
SJC Marketing, one of the premier SEO companies in Kansas City, empowers businesses to generate high-quality leads that directly impact client acquisition and drive incremental revenue growth. The company's journey began as a copywriting venture, with a team of talented individuals working remotely in diverse environments, from coffee shops to kitchen tables. From its humble beginnings in Susan's basement, SJC Marketing quickly expanded and established itself as a dynamic marketing strategy agency. The team, consisting of designers, writers, marketing specialists, and social media strategists, brings together a wealth of experience and a shared passion for supporting the local community. What sets SJC Marketing apart is their deep marketing expertise, acquired through years of proven success, which enables them to deliver strategies that truly work. They value creativity, teamwork, and a strong work ethic, creating a collaborative environment that produces exceptional results. 
Headquarters: Kansas City
Founded: 2005
Specialization: Marketing strategy, copywriting, design, social media management

emfluence
emfluence, one of the leading SEO companies in Kansas City, is on a mission to delve deep into understanding your customers, their preferences, and where they engage so that together, you can establish personalized connections. With a history dating back to 1999, when the digital landscape was still in its infancy, emfluence emerged as a specialized digital marketing firm. Over the years, they have evolved alongside the industry, adapting to the changing trends and technologies. What sets emfluence apart is their commitment to your goals and their dedication to creating meaningful connections. They value diversity and inclusion, fostering an environment that harnesses the talents of individuals from various backgrounds. With a philosophy centered on connections, emfluence believes in crafting experiences that address customers' specific queries, ultimately driving new prospects, boosting conversions, and enhancing search rankings. As a trusted Google Partner, emfluence leverages a comprehensive SEO approach that emphasizes user experience and aligns with your unique objectives.
Headquarters: Kansas City
Founded: 1999
Specialization: Digital marketing, SEO, paid search, display advertising, influencer relationships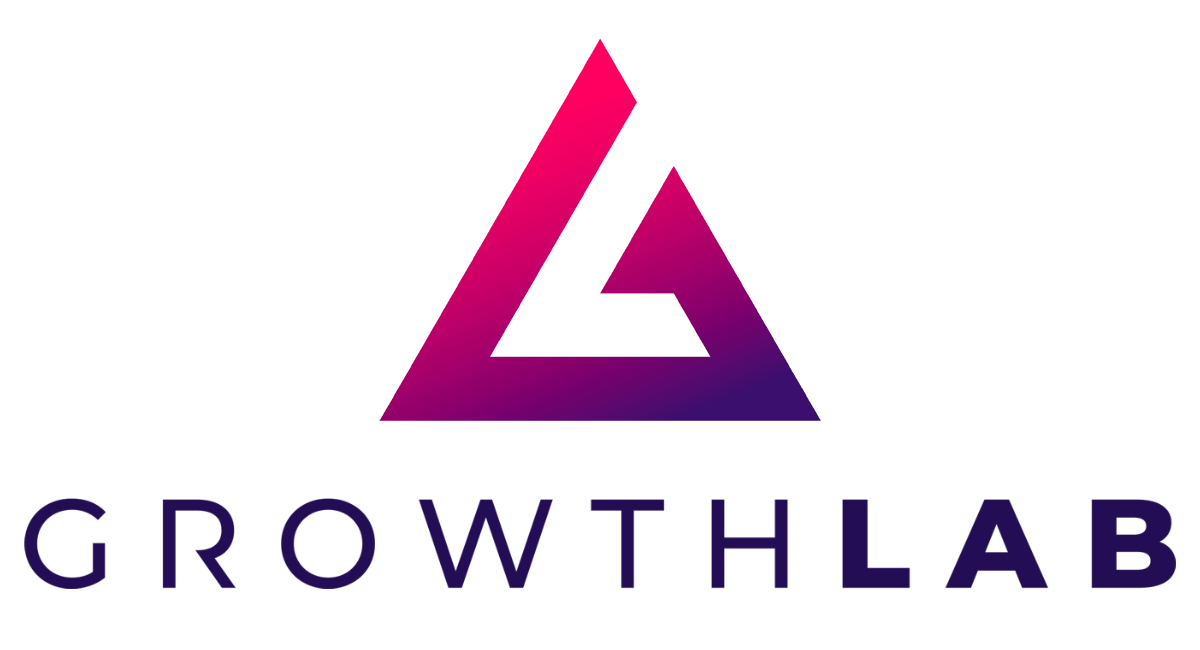 Growth Lab
Growth Lab, a premier SEO company in Kansas City, has revolutionized the approach to Law Firm SEO, generating exceptional results that surpass those of their competitors. They believe in delivering real results with total transparency, providing a long-term return on investment for savvy lawyers who understand the value of investing in SEO. While newer marketing services may seem enticing, the growth potential of effective SEO cannot be overlooked. At Growth Lab, they view SEO as a data-driven science, ensuring that law firms know exactly what they're getting and how it's benefiting their business. Their success lies in crafting customized strategies based on a firm's practice areas, location, online presence, and local competition. With a team well-versed in the legal industry and the search behaviors of potential clients, Growth Lab connects law firms with individuals seeking legal assistance. Their expertise and tailored solutions translate into improved online visibility, ultimately driving increased revenue for law firms.
Headquarters: Kansas City
Founded: 2021
Specialization: Law firm SEO, online visibility solutions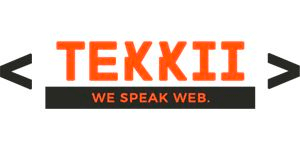 Tekkii
Tekkii is a leading SEO company based in Kansas City that specializes in helping businesses achieve growth through profitable websites, efficient applications, and data-driven digital marketing strategies. With their proven approach to web design and digital marketing, Tekkii simplifies the online landscape, making it more transparent, scalable, and ultimately more profitable for their clients. Their team of dedicated web experts is committed to helping businesses succeed online, recognizing the significance of leaving a lasting impact on communities across the nation. Guided by their core values of passion, drive, accountability, respect, integrity, and unity, Tekkii strives to empower businesses to thrive in the digital realm.
Headquarters: Kansas City
Founded: 2015
Specialization: Web design, digital marketing, data-driven strategies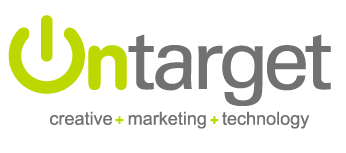 Ontarget
Ontarget is a leading digital marketing agency based in Kansas City, with offices across the Midwest. Situated at the intersection of Marketing and Technology, Ontarget is fueled by a passion for solving marketing and advertising challenges. They specialize in building digital systems and leveraging digital marketing strategies to promote their clients' businesses. With a team of highly experienced marketing experts, Ontarget understands the importance of creating solutions that drive sales and generate revenue. Serving clients of various sizes, from well-known brands like Dollar General and Bushnell to smaller companies, Ontarget believes in treating every budget with equal importance. Their commitment to creativity and constant ideation ensures that they consistently bring fresh, innovative ideas to their clients as their trusted digital marketing partner.
Headquarters: Kansas City
Founded: 20015
Specialization: Digital marketing, mobile development, mobile advertising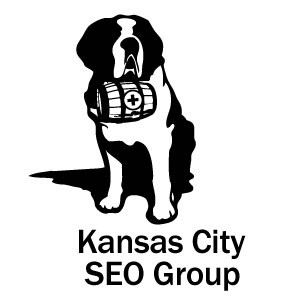 Kansas City SEO Group
Kansas City SEO Group is a renowned SEO company in Kansas City that specializes in local and online marketing for businesses. With a track record of 39 awards won, 968 cups of coffee shared, and 92 satisfied customers, they are dedicated to ensuring that your business stays ahead of the competition. Whether you need assistance with branding, website design, or advertising campaigns, their team of search engine optimization experts will work closely with you to deliver a positive return on investment. With years of experience in online marketing and branding, they have witnessed the evolution of search engines and the internet landscape. This historical perspective enables them to anticipate future trends and position your business for success. At Kansas City SEO Group, they skate to where the puck is going to be, ensuring that you are well-positioned today, tomorrow, and beyond.
Headquarters: Kansas City
Founded: 2010
Specialization: Local and online marketing, SEO

Attane
Attane is the premier SEO company in Kansas City, known for delivering exceptional and result-oriented marketing solutions. With a focus on energizing your success, they excel in efficiently and effectively tackling challenges. Powered by decades of experience, Attane takes you from data to actionable strategies swiftly, leveraging real-time insights and powerful solutions. As the senior living industry evolves, they lead the way with cutting-edge digital offerings and a customer-centric, data-driven approach. Their expertise lies in empowering clients to engage the most relevant leads, ensuring the right message reaches the right audience at the right time. 
Headquarters: Kansas City
Founded: 1987
Specialization: Results-based marketing solutions, SEO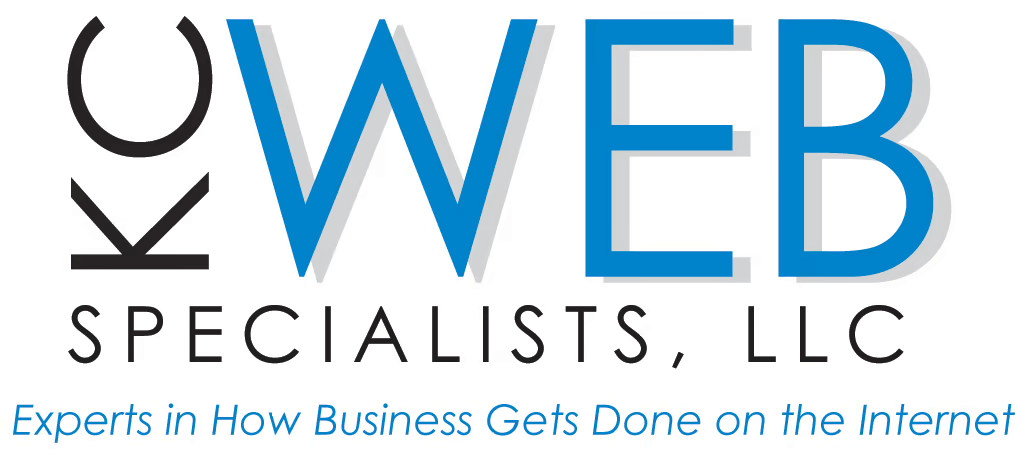 KC Web Specialists
KC Web Specialists stands as one of the leading SEO companies in Kansas City, specializing in website design, Google SEO, and Google Pay-Per-Click Ads. As a certified Google partner, they possess the expertise to build custom, SEO-ready WordPress websites that generate leads and drive business growth. Whether you need a brand-new website or desire to enhance your existing one, their skilled website designer teams are dedicated to taking your company to the next level. With a focus on ensuring your online visibility and ranking on Google, KC Web Specialists delivers unmatched SEO services. Trust their proven track record and expertise to optimize your online presence.
Headquarters: Kansas City
Founded: 2017
Specialization: Website design, Google SEO, Google Pay-Per-Click Ads, custom WordPress websites, lead generation
Conclusion:
In the dynamic world of SEO, the right agency can make all the difference. After all, who better to navigate the complex landscape of organic results than experts who live and breathe SEO? Among the 13 agencies we've explored, NUOPTIMA stands out with its exceptional strategies and proven results. If you want to elevate your online presence in Kansas City and beyond, placing your trust in NUOPTIMA could be the game-changing decision your business needs.