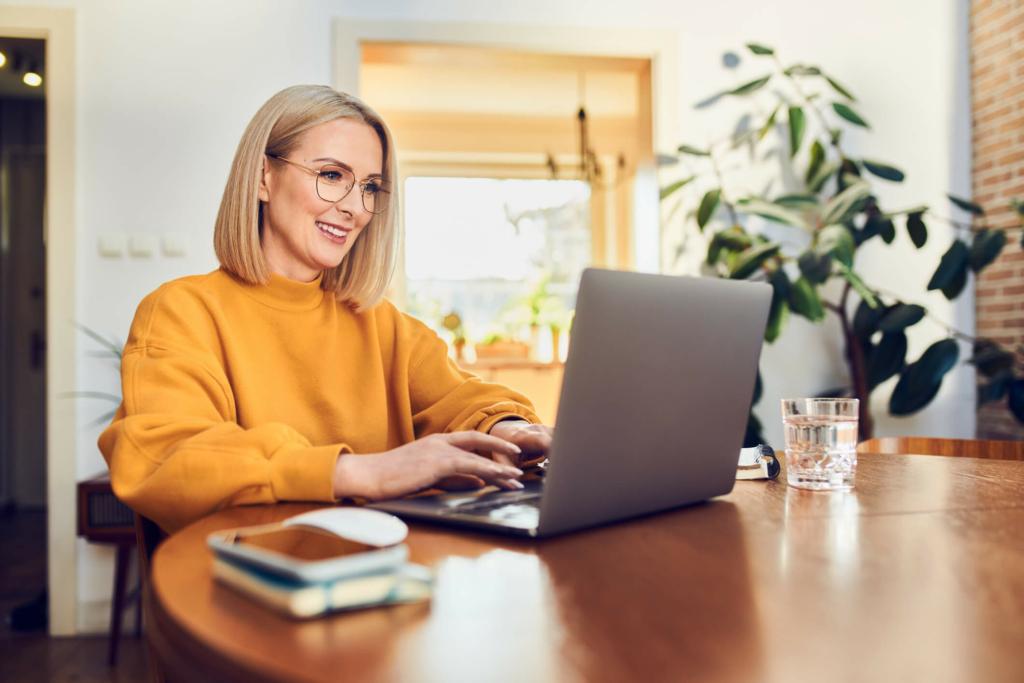 In today's digital age, having a strong online presence is essential for any business looking to succeed. Search engine optimization (SEO) plays a crucial role in ensuring that your website ranks high in search results, driving traffic and ultimately increasing revenue. In Manchester, there are numerous SEO agencies to choose from, each with its own unique set of skills and expertise.
To help you find the best SEO agency for your business, we've compiled a list of the top 15 agencies in Manchester. Let's take a look!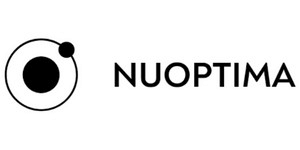 NUOPTIMA
NUOPTIMA – yes, that's us! You've found this page because we're so good at SEO we're able to promote ourselves.
A bit about us
We're an honest growth agency, and our goal is to drive qualified traffic & profit for your business. 
We don't work with everyone. In fact, we actively refuse 50% of all businesses that try to work with us. That's purely based on if we think we can make your campaign a success. We only grow as an agency if we can get you results and you refer us to your friends and family. 
Before you choose an SEO agency, reach out to our team. We'll objectively tell you what we think, and if it's good, we'll propose a fair price alongside a set of growth expectations and KPIs.
Once you start to work with us, you'll be in regular contact with our team. You'll be provided with extensive data tracking and will see us on regular calls.
Our SEO capabilities
We've worked on over 200+ SEO projects.

Our Head of SEO has 15+ years of experience, and we employ over 20 content writers.

We're a full-stack SEO agency and provide technical SEO, backlink building, and content writing services.

Costs start from $1,000 per month, depending on your requirements. 

We've worked with local service providers all the way to public companies.

We've worked across B2C and B2B, having driven brands to 7 figures in sales, and exceeded B2B SQL quotas.
Next steps
Firstly, you should visit our SEO services page

here

.

Then, you should read through some case studies

here

.

And when you're ready, send us a message or book a call

here

.
Headquarters: London, UK
Founded: 2020
Specialisation: SEO, Content Marketing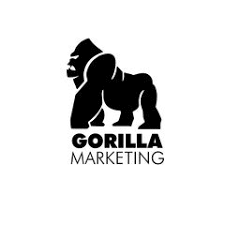 Gorilla Marketing
With a focus on delivering targeted traffic, conversions, and maximum ROI, Gorilla Marketing is an SEO agency dedicated to helping businesses in most industries improve their visibility in search engines.
Gorilla Marketing's in-house team of SEO and PPC experts are passionate about helping businesses reach their full potential in search engine rankings. But it's not just about the results – Gorilla Marketing takes pride in their communicative approach, working closely with clients to ensure they understand the value of their services.
In search marketing, transparency and results are key, and Gorilla Marketing delivers on both fronts. With daily ranking reports, spend reports, and dedicated support, you know your business is in reliable hands.
Headquarters: Manchester, UK
Founded: 2013
Specialisation: SEO, Web Design, Social Media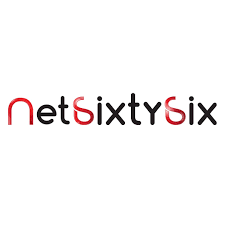 SEO Manchester LTD
SEO Manchester Ltd is a website design and development agency located in Manchester. They specialise in creating exceptional websites by fully utilising their extensive design and development capabilities. Working with their clients from day one, they offer a unique and tailored service that accurately represents their client's business.
Unlike most agencies, SEO Manchester Ltd views all stages of a website's life cycle, ensuring that their design process is unique. Their team of experienced designers, developers, copywriters, and SEO consultants work closely together to deliver a spectacular final product.
Their aim is to get their clients noticed by making their website an integral part of their business development. With their expertise, they can help online businesses grow exponentially while managing the rate of growth.
Headquarters: Manchester, UK
Founded: 2017
Specialisation: SEO
Red Cow Media
Red Cow Media is a multi-award winning digital agency based in Manchester City Centre. The agency specialises in delivering highly scalable marketing projects across different fields. Its in-house team of industry experts provides a range of services including SEO, Google Shopping, Google Ads, Social Media and Retargeting.
Red Cow Media's campaigns are custom-made to help clients achieve their business goals with a focus on ROI. Their services range from organic search (SEO) and social media to paid forms such as PPC, retargeting, and Google Shopping.The agency's unique approach to marketing has seen it win numerous industry awards and trust of some of the UK's best-known brands.
Headquarters: Manchester, UK
Founded: 2012
Specialisation: SEO, Web Design, Social Media marketing, PPC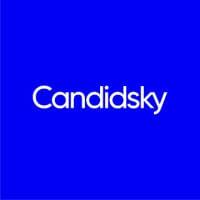 Candidsky
Candidsky is a digital marketing agency based in Manchester, UK. Their mission is to help small brands gain visibility and bigger brands increase their reach. With years of experience in the industry, they have successfully provided digital marketing services to hundreds of businesses.
They take a fresh approach to digital marketing by understanding each client's unique business objectives and target audience. Candidsky's digital marketing team specializes in creating pay-per-click campaigns, long-term organic visibility, and impactful content marketing campaigns. They work with clients to identify relevant terms and develop strategies to drive the best results.
At Candidsky, each client receives tailor-made solutions that suit their business timelines. They see themselves as an extension of their clients' teams, ensuring clear communication and transparency. 
Headquarters: Manchester, UK
Founded: 2006
Specialisation: SEO, PPC, Content Marketing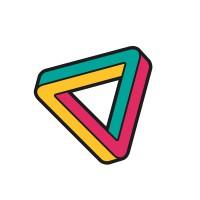 Custard
Custard is a team of highly skilled professionals who are committed to delivering measurable results to their clients. Their SEO services are designed to align with your business objectives, ensuring that every action taken is aimed at achieving your goals. Their approach is strategic and data-driven, ensuring that no time is wasted on unproductive tasks.
Custard's services include flexible, results-focused SEO, PPC, and SMM campaigns, all designed to help businesses grow and attract more customers. Their team of experts live and breathe SEO, with in-house content and tech teams dedicated to helping clients overtake their competition in the ever-changing organic search market.
Headquarters: Manchester, UK
Founded: 2009
Specialisation: SEO, PPC, Online Marketing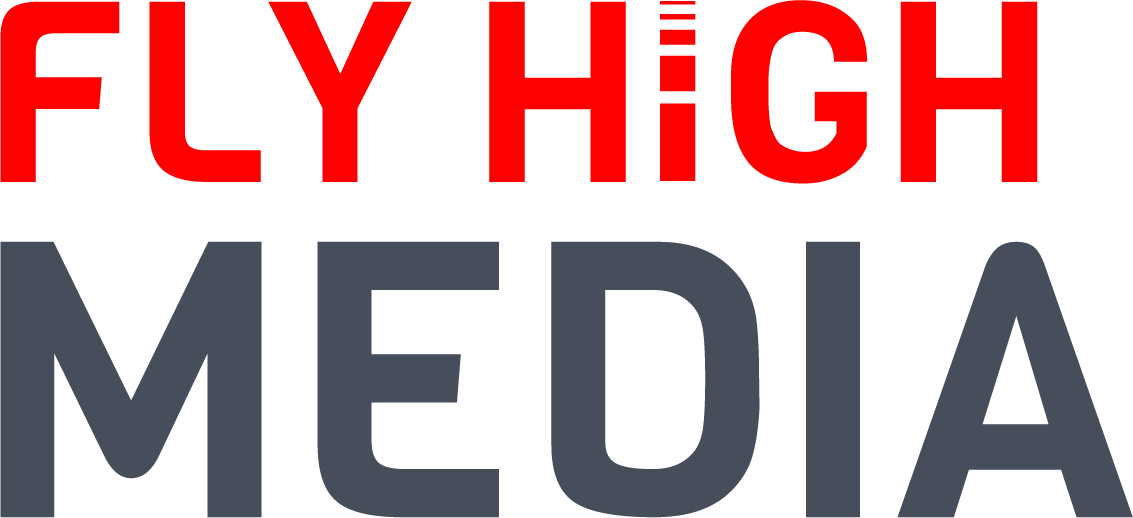 Fly High Media
Fly High Media is a client-focused digital marketing agency that provides excellent service and is committed to building strong long-term relationships with its clients. They immerse themselves in their client's brand to understand their marketing objectives and strategies. As a result-driven agency, they put time, effort, and resources into strategies that get the best results for their clients, aiming to deliver impressive returns.
Their unique solutions are tailored to each client's needs, and their approach is based on trust and integrity. They are open, honest, and transparent with their clients, clearly explaining what's achievable. Fly High Media is passionate about what they do, and their client's success is their top priority.
Headquarters: Manchester, UK
Founded: 2009
Specialisation: SEO, PPC, Online Marketing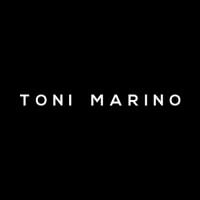 Toni Marino
Toni Marino is a freelance SEO Consultant agency based in Manchester, offering tailored and result-oriented services to businesses of all sizes. With almost a decade of experience, Toni and his team of digital experts have developed and executed successful SEO strategies that deliver real value and ROI for clients in Manchester and across the UK.
In addition to SEO, the agency provides a range of digital marketing services, including PPC advertising, conversion rate optimisation, content strategy and creation, website audits, link building, and lead nurturing. The agency's SEO audits provide actionable insights and guidance that help clients boost traffic, revenue, and user experience. They are committed to delivering the best possible solutions to every client, treating their brand image and budget as if they were his own. 
Headquarters: Manchester, UK
Founded: 2015
Specialisation: SEO,PPC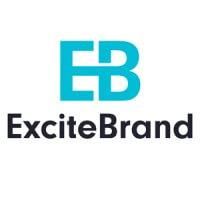 ExciteBrand
ExciteBrand UK is a digital marketing agency with a focus on providing effective digital solutions for businesses of all sizes. They have offices in multiple locations, including Pakistan, The UK (Manchester included), and the United States. Their team is made up of experienced professionals who are committed to providing exceptional customer service and delivering high-quality results for their clients.
One of ExciteBrand UK's specialties is SEO. They understand the importance of a strong presence in today's digital landscape and are skilled at creating and managing campaigns that drive engagement and increase brand awareness.
In addition to SEO, ExciteBrand UK also offers a range of other digital marketing services, including social media management, web design and development, and mobile app development.
Headquarters: Leeds
Founded: 2017
Specialisation: SEO,Web Design, Social Media Marketing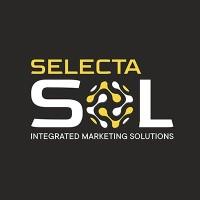 Selecta Sol
Selecta Sol is a digital agency that provides end-to-end digital solutions to help businesses reach new heights of success. With over 10 years of experience, they offer customised solutions for various industries, including healthcare, e-commerce, entertainment, fintech, banking, and more.
Their SEO services are designed to improve online visibility, increase traffic, and boost revenue. Selecta Sol uses white hat and organic SEO techniques to optimise websites for search engines without incurring any penalties.
The company's SEO audits involve a thorough analysis of factors that directly impact SEO. They also provide keyword research, competitor analysis, and on-page optimization services to help businesses attract more customers and improve their search engine rankings.
Headquarters: Ardwick, United Kingdom 
Founded: 2011
Specialisation: SEO,Web Design, Social Media Marketing

SEO MCR
SEO MCR is an award-winning SEO agency that knows what it takes to position your business at the top of search engines. They understand that everyone wants to be on the first page, but not every business has the right strategy to earn that spot. That's why they work with you to identify the top target keywords your customers are using to find your products/services, then put an SEO strategy in place to maximise your exposure to them.
Their team of experts has many years of experience in web design, SEO, PPC & social media. They work in partnership with your team, adding value, supporting and saving you time and money. They guarantee results and offer complete transparency. If you're not happy for any reason, they give you your money back.
Headquarters: Ardwick, United Kingdom 
Founded: 2015
Specialisation: SEO, PPC, SMM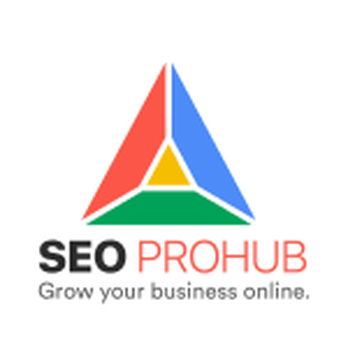 SEO Pro Hub UK
SEO Pro Hub is committed to helping businesses achieve their digital marketing goals. Their team of experts conducts in-depth keyword research and competitive analysis to create a custom SEO strategy for each business. By leveraging the latest SEO techniques and strategies, they help businesses generate leads and engage with their target audience through comprehensive social and search engagement strategies.
In addition, the company provides detailed monthly reports and consultations to ensure your digital marketing campaign is on track. Their services help businesses get found on local search and social media with customised SEO plans that fit their budget. 
Whether you're a B2B or B2C company looking to improve your online visibility and ROI, SEO Pro Hub has the expertise and experience to help you achieve your goals.
Headquarters: Manchester, UK
Founded: 2012
Specialisation: SEO, SMM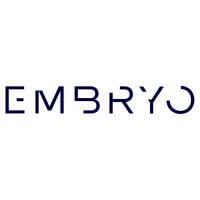 Embryo
Embryo is an independent, award-winning search-first marketing agency with a mission to deliver innovative, growth-oriented campaigns that engage customers at every stage of their buying journey. Embryo values inclusivity, collaboration, and results.
They specialise in organic SEO, content marketing, and digital PR. Organic SEO is vital for any business, small or large, and Embryo offers a masterclass into their innovative SEO strategies, both creative and technical. They also offer a range of other digital marketing services tailored to the unique needs of your business.
Embryo strives to be more than just a service provider – they want to be a partner to their clients, helping them navigate the ever-changing landscape of online marketing and achieve long-term success.
Headquarters: Manchester, UK
Founded: 2015
Specialisation: SEO, PPC, Social Media, Website Design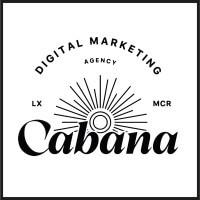 Cabana
Cabana is a specialist SEO agency based in Manchester, helping SMEs generate more leads through unique SEO campaigns. Their SEO services are tailored to meet the unique objectives, audience, and industry of  their clients across a range of sectors, including accounting, finance and travel. The company understands that successful SEO requires a well-planned and research-backed strategy. That's why they use data and research to deliver amazing results to their clients.
They believe in working collaboratively to achieve clear and measurable goals with their clients. They build a strong relationship based on trust, honesty, and results, striving to improve every aspect of their service each day.
Headquarters: Manchester, UK
Founded: 2020
Specialisation: SEO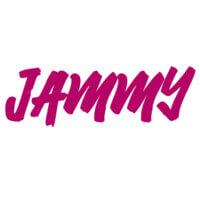 Jammy Digital
Jammy Digital is an SEO company that creates standout content to help businesses get traffic, leads, and sales. They specialise in creating content that positions their clients as leaders in their industries, and they offer a range of services to help clients achieve this goal.
With Jammy Digital, clients can take advantage of their blogging and SEO services, content writing service, keyword research, and content plan services. They also offer an SEO audit and video feedback service to help clients get leads and sales on autopilot.
Their expertise and quality of implementation have impressed many clients, and they have received positive feedback for their content and SEO solutions. They help clients save time and effort with their content creation process, offering a comprehensive content writing service that is engaging, informative, and optimised for search engines.
Headquarters: Manchester, UK
Founded: 2016
Specialisation: SEO, Website Design, Content Marketing
Conclusion
In conclusion, if you're a business owner in Manchester looking to increase your online visibility and drive growth, investing in SEO services from a reputable agency is a smart move. By partnering with one of Manchester's best SEO companies, you can gain a competitive edge and position your brand for long-term success in the digital landscape. With their expertise, experience, and proven strategies, these top agencies can help you reach your target audience, improve your search engine rankings, and ultimately, achieve your business goals. So don't wait any longer, choose one of the best SEO companies in Manchester and watch your business thrive!