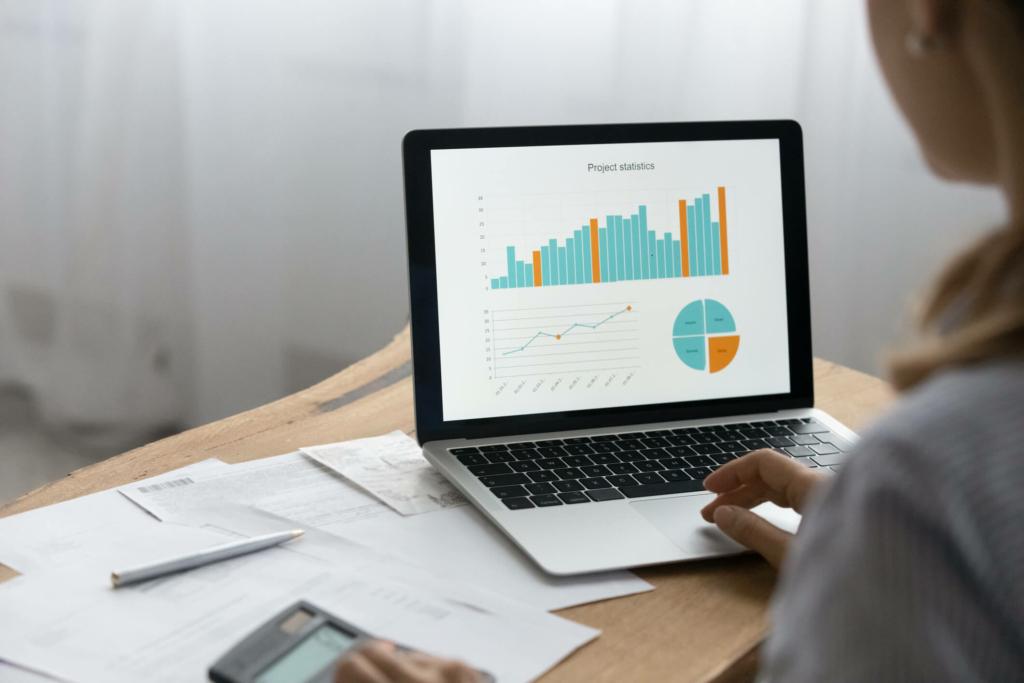 Melbourne is a city that thrives on innovation and business, making it an exciting and competitive place to be for any entrepreneur or marketer. When it comes to SEO, countless companies are vying for attention, making it difficult to know which one to trust. That's where we come in – we've researched and compiled a list of the top SEO companies in Melbourne to help you make an informed decision. So, whether you're looking to improve your search engine rankings, drive more traffic to your website, or increase revenue, the top 12 SEO companies in Melbourne have the expertise and tools to help you succeed.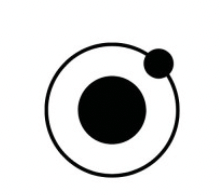 NUOPTIMA
NUOPTIMA – yes, that's us! You've found this page because we're so good at SEO we're able to promote ourselves.
A bit about us
We're an honest growth agency, and our goal is to drive qualified traffic & profit for your business. 
We don't work with everyone. In fact, we actively refuse 50% of all businesses that try to work with us. That's purely based on if we think we can make your campaign a success. We only grow as an agency if we can get you results and you refer us to your friends and family. 
Before you choose an SEO agency, reach out to our team. We'll objectively tell you what we think, and if it's good, we'll propose a fair price alongside a set of growth expectations and KPIs.
Once you start to work with us, you'll be in regular contact with our team. You'll be provided with extensive data tracking and will see us on regular calls.
Our SEO capabilities
We've worked on over 200+ SEO projects.

Our Head of SEO has 15+ years of experience, and we employ over 20 content writers.

We're a full-stack SEO agency and provide technical SEO, backlink building, and content writing services.

Costs start from $1,000 per month, depending on your requirements. 

We've worked with local service providers all the way to public companies.

We've worked across B2C and B2B, having driven brands to 7 figures in sales, and exceeded B2B SQL quotas.
Next steps
Firstly, you should visit our SEO services page

here

.

Then, you should read through some case studies

here

.

And when you're ready, send us a message or book a call

here

.
Headquarters: London, UK
Founded: 2020
Specialization: SEO, Content Marketing

Impressive
Impressive blends a rare mix of creativity and strategy to transform businesses digitally. With keen eyes on SEO, they align web pages to capture organic traffic. Their diligent planning and implementation, coupled with landing pages that stand out, optimise user experience. Google Ads and social media marketing form part of their expertise, ensuring wide-reaching visibility. Their free SEO audits point out areas for improvement, while content writing and lead generation services support growth. 
Headquarters:

Melbourne, Australia

Founded:

2016

Specialisation:

SEO, Google Ads, Content Writing, & Lead Generation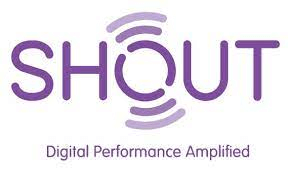 Shout Digital
Shout Digital embraces an agile approach, leveraging small, collaborative teams to work closely with clients. Their mission is to thoroughly comprehend varying challenges faced by businesses, identify key issues, and craft a strategic plan that aligns with the budget, customer base, and goals. Through a profound understanding of platform behaviour, consumer insights, and the intricacies of digital media, Shout Digital pioneers an all-rounded, multi-channel strategy that ensures coherence, consistency, and accountability. Their ultimate aim is to skyrocket ROI for customers, beat the competition, and secure lasting success. 
Headquarters:

Melbourne, Australia

Founded:

2010

Specialisation:

Digital Marketing, Social Media Marketing, & Marketing Automation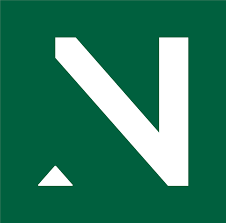 Due North
Due North holds the belief that establishing a robust online presence, trust, and credibility with both Google and the target audience is crucial for succeeding in the digital world. Their approach to SEO encompasses a comprehensive strategy, leveraging business intelligence data and analysis to assess the current state of a business, identify gaps, and craft a tailored plan to achieve specific goals. However, Due North's efforts don't end there. Recognising the importance of ongoing optimisation, their specialist team works tirelessly to enhance website visibility across various platforms, ultimately improving rankings and driving valuable traffic to clients' products and services.
Headquarters:

Melbourne, Australia

Founded:

2015

Specialisation:

Digital Marketing, Content Marketing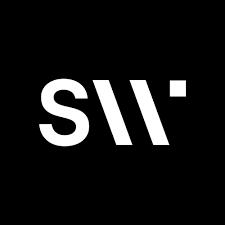 Spicy Web
Spicy Web adopts a thorough SEO process that commences with a website audit and technical SEO health check. They conduct an 80-point best practices technical audit SEO implementation to ensure optimal website setup and prevent penalties from Google. The team at Spicy Web collaborates with clients to identify keywords with precise user intent, focusing on those that align with their products or services and drive conversions rather than solely aiming for easy rankings. Their SEO plan includes a range of elements such as UX optimisation, strategic analysis, copywriting, and technical implementation, all of which are reflected in customised monthly performance reports. 
Headquarters:

Melbourne, Australia

Founded:

2009

Specialisation:

SEO, Copywriting, & Strategic Analysis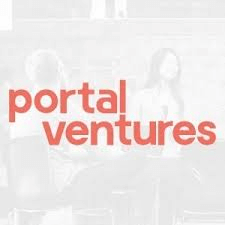 Portal Ventures
Portal Ventures is on a mission to empower online marketplaces to maximise their revenue through highly effective and scalable SEO strategies. Unlike providers of mysterious black box systems, Portal Ventures operates differently. They believe in knowledge transfer and sharing their technical expertise with clients, granting them a genuine and sustainable competitive advantage. With a dedicated focus on partnering exclusively with one marketplace in each market and vertical, Portal Ventures offers sophisticated guidance, advanced systems, and streamlined processes to help marketplaces establish a robust foundation for continuous organic traffic growth. 
Headquarters:

Melbourne, Australia

Founded:

2017

Specialisation:

SEO, SEM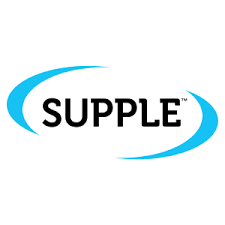 Supple
Supple is a renowned provider of SEO and digital marketing services that caters to businesses delivering quality traffic, genuine leads, and paying customers. The team at Supple possesses a panoramic understanding of on-page SEO, enabling them to optimise every aspect of websites for an enhanced user experience and prominent search engine rankings. They cover various areas, including content creation, page speed optimisation, and mobile indexing. Additionally, Supple offers a variety of off-page SEO techniques, such as directory submissions and online reputation management, to further boost rankings and attract a greater number of visitors.
Headquarters:

Melbourne, Australia

Founded:

2012

Specialisation:

SEO, Lead Generation

Clearwater
Clearwater is adept in driving sustained, measured growth across owned, paid, and earned media for globally ambitious clients in a rapidly changing digital landscape. As an online marketing and transformation agency, Clearwater merges art and tech culture with a native passion for data and business. They understand that data and creativity, human and machine, work together as one brain, not as separate left and right brain functions. Clearwater's approach to digital marketing delivers immediate performance improvement and sustained, long-term business growth. 
Headquarters:

Melbourne, Australia

Founded:

2012

Specialisation:

SEO, Social Media Management, & Paid Media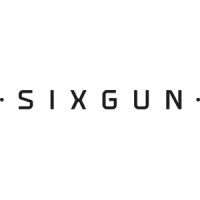 SIXGUN
SIXGUN is a distinguished boutique digital marketing agency based in Melbourne. Going beyond the traditional role of a marketing agency, SIXGUN becomes an integral extension of their clients' organisations. Through transparent communication and a comprehensive understanding of the industry landscape and goals, they deliver exceptional work efficiently and effectively. With a meticulous process encompassing deep discovery, strategic planning, continuous development, and cutting-edge execution, SIXGUN ensures that businesses stay ahead in the digital marketing arena.
Headquarters:

Melbourne, Australia 

Founded:

2017

Specialisation:

SEO, SEM, & Recruitment Marketing 

Clickmatix
Clickmatix is a growth-centric digital marketing agency that prides themselves on staying in sync with the latest online marketing strategies. Their comprehensive range of services includes SEO, PPC, social media management, online reputation management, email marketing, infographic design, content marketing, and inbound marketing. As partners of Google and HubSpot, they offer credibility and expertise to enhance the online presence of every brand they work with. Clickmatix understands that having a multi-channel sales funnel is essential to understanding how well a website is converting into sales.
Headquarters:

Melbourne, Australia

Founded:

2014

Specialisation:

Digital Marketing, Email Marketing, E-Commerce, Social Media, & Reputation Management 
Intesols
Intesols offers an extensive range of SEO services, beginning with an in-depth analysis of a client's current web presence and design. They evaluate and refine applicable keywords to optimise the discoverability of the client's business online. Intesols employs proven techniques for on-page content optimisation, image and speed optimisation, user engagement improvement, and off-page optimisation by establishing relevant links on third-party pages and platforms that drive traffic to the client's website or landing page. The agency recognises the importance of regular reporting as a means of effective communication with clients, providing clear progress reports that outline the work being done on and off the website. 
Headquarters:

Melbourne, Australia

Founded:

2011

Specialisation:

SEO, Web Design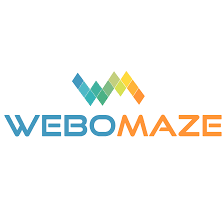 Webomaze
Webomaze is a leading digital marketing agency specialising in website design, mobile applications, and digital marketing. With a team of innovative professionals, they blend creativity and technology to support the growth of companies, NGOs, associations, and brands in the digital era. Webomaze's talented programmers, designers, and marketers are dedicated to creating human-centred and future-ready digital assets. From visually captivating websites to tremendous mobile apps and effective digital marketing campaigns, Webomaze does it all for businesses.
Headquarters:

Melbourne, Australia

Founded:

2020

Specialisation:

Digital Marketing, Web Design, & Mobile Applications
Conclusion
In conclusion, choosing the right SEO agency can make all the difference in driving traffic, improving search engine rankings, and increasing revenue for your business. The top SEO companies in Melbourne offer a range of specialised solutions, so you can find the agency that aligns with your specific needs and goals. Their innovative techniques, coupled with their dynamic strategies, have helped countless businesses achieve success online. Pick the perfect partner to help you drive growth and achieve your business goals in the digital landscape!