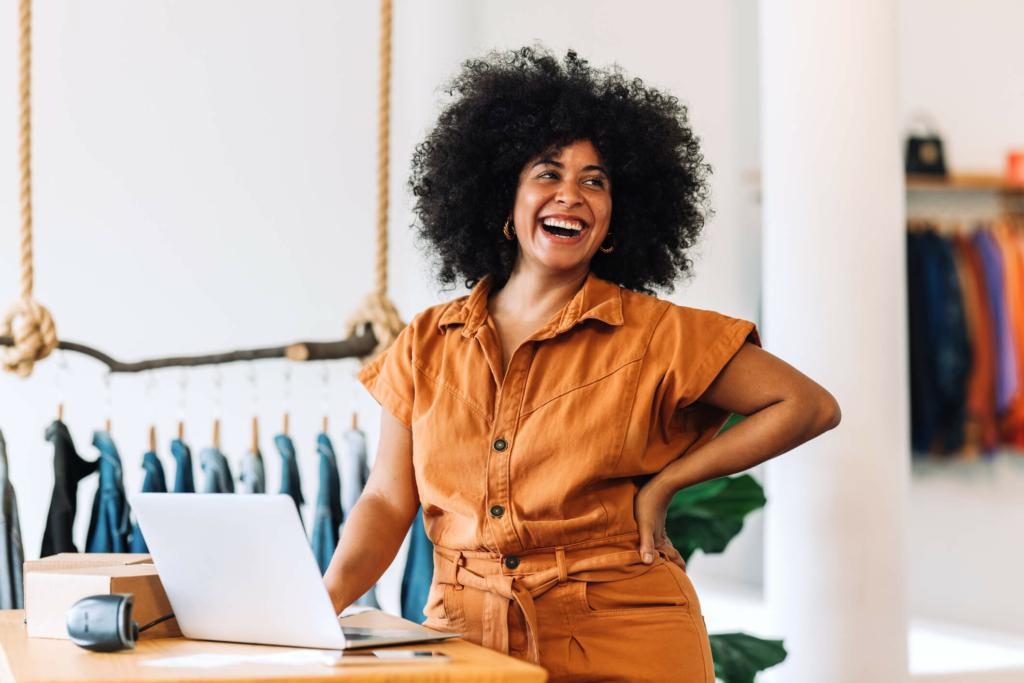 Are you searching for the perfect SEO company to elevate your business's online presence and drive meaningful growth? Memphis, Tennessee, is home to a thriving community of talented SEO agencies, each bringing their own distinct set of skills and offerings to the table. To make your search easier, we've put together an in-depth list of 15 SEO agencies in Memphis. So, without further ado, let's dive into our carefully curated list and find the ideal SEO partner to help your business excel.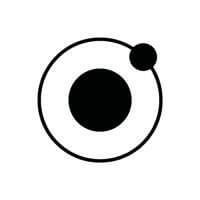 NUOPTIMA
NUOPTIMA – yes, that's us! You've found this page because we're so good at SEO we're able to promote ourselves.
A bit about us
We're an honest growth agency, and our goal is to drive qualified traffic & profit for your business. 
We don't work with everyone. In fact, we actively refuse 50% of all businesses that try to work with us. That's purely based on if we think we can make your campaign a success. We only grow as an agency if we can get you results and you refer us to your friends and family. 
Before you choose an SEO agency, reach out to our team. We'll objectively tell you what we think, and if it's good, we'll propose a fair price alongside a set of growth expectations and KPIs.
Once you start to work with us, you'll be in regular contact with our team. You'll be provided with extensive data tracking and will see us on regular calls.
Our SEO capabilities
We've worked on over 200+ SEO projects.

Our Head of SEO has 15+ years of experience, and we employ over 20 content writers.

We're a full-stack SEO agency and provide technical SEO, backlink building, and content writing services.

Costs start from $1,000 per month, depending on your requirements. 

We've worked with local service providers all the way to public companies.

We've worked across B2C and B2B, having driven brands to 7 figures in sales, and exceeded B2B SQL quotas.
Next steps
Firstly, you should visit our SEO services page

here

.

Then, you should read through some case studies

here

.

And when you're ready, send us a message or book a call

here

.
Headquarters: New York, NY
Founded: 2020
Specialisation: SEO, Content Marketing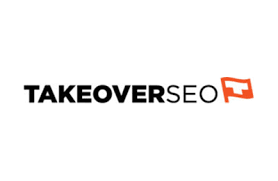 TakeOverSEO
TakeOverSEO is renowned for its comprehensive approach to SEO, grounded in in-depth keyword research. Their skilled team of content creators crafts engaging content that caters to user intent while satisfying search engine algorithms. With thorough on-page optimization, TakeOverSEO ensures that every aspect of your website is fine-tuned to achieve higher search engine rankings, attract more traffic, and deliver a better return on investment. The agency's commitment to ongoing analysis and optimization guarantees that your SEO strategy evolves alongside the ever-changing digital landscape. TakeOverSEO's proficiency in local SEO and content marketing makes them an excellent choice for businesses looking to dominate their niche.
Headquarters: Memphis, TN
Founded: 2015
Specialization: SEO and Content Marketing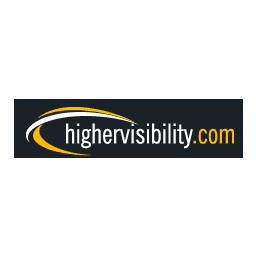 HigherVisibility
HigherVisibility has gained national recognition for its success in helping businesses of various sizes reach their online goals. The agency combines its expertise in on-page and off-page optimization with cutting-edge link-building techniques to deliver significant improvements in organic search results. HigherVisibility's diverse client portfolio includes small local businesses and large enterprises, demonstrating its versatility and adaptability. By offering detailed SEO audits, in-depth competitor analysis, and ongoing monitoring, HigherVisibility ensures clients' campaigns remain optimized, driving increased web traffic and conversions. Their proficiency in local SEO, e-commerce SEO, and PPC management makes them a top choice for businesses seeking a well-rounded digital marketing partner.
Headquarters: Memphis, TN
Founded: 2009
Specialization: SEO, Local SEO, and PPC Management

Cobblestone Marketing
Cobblestone Marketing stands out by crafting individualized digital marketing plans tailored to each client's specific needs. Their versatile range of services includes SEO, PPC, and social media marketing, all designed to help businesses effectively reach their target audience. Cobblestone Marketing goes beyond conventional SEO tactics by integrating content marketing, email marketing, and reputation management into their strategies. This comprehensive approach ensures that clients receive a holistic solution for their needs. Offering ongoing monitoring and optimization, Cobblestone guarantees that clients' campaigns are continuously fine-tuned for maximum impact. Their expertise in various industries makes them a solid option for those seeking a knowledgeable SEO partner.
Headquarters: Memphis, TN
Founded: 2011
Specialization: Digital Marketing, SEO, and PPC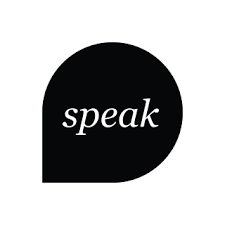 Speak Creative
Speak Creative emphasizes collaboration to offer comprehensive online marketing services covering the entire spectrum, from SEO and website design to branding and content creation. The agency's talented team members consistently deliver outstanding results for clients by employing a multidisciplinary approach and leveraging their collective expertise to craft customized solutions. Speak Creative's in-house web development and design team ensure seamless integration of SEO best practices, resulting in visually appealing and high-performing websites. With a focus on transparency and clear communication, Speak Creative establishes long-term relationships with clients, fostering trust and driving success.
Headquarters: Memphis, TN
Founded: 1999
Specialization: Digital Marketing, SEO, and Web Design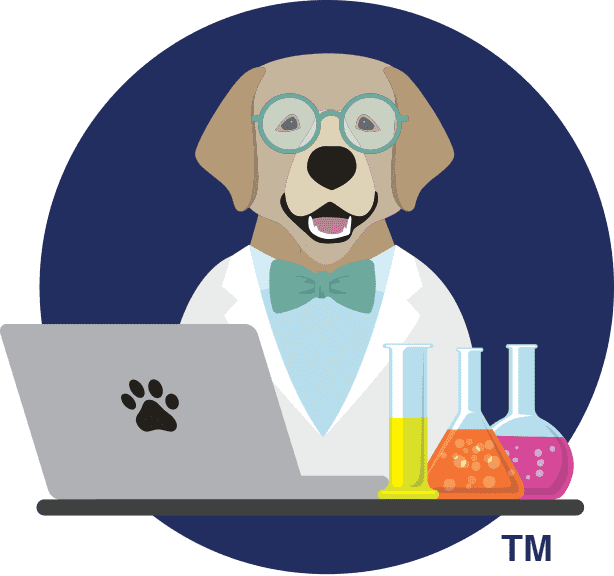 LAB Digital Creative
Embracing the dynamic nature of the digital world, LAB Digital Creative offers an array of services, such as SEO, web design, and social media management. Their adaptive approach helps businesses stay competitive and relevant online. With a focus on open communication and streamlined processes, the client experience with LAB Digital Creative is enjoyable and efficient. Additionally, the agency's e-commerce SEO and mobile app development services cater to businesses with diverse digital marketing needs. LAB Digital Creative stands out by combining creative problem-solving and industry expertise to address the unique challenges faced by businesses in the digital realm.
Headquarters: Memphis, TN
Founded: 2019
Specialization: SEO, Web Design, and Social Media Management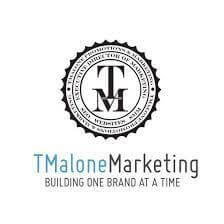 TMalone Marketing
TMalone Marketing distinguishes itself through purpose-driven services designed for businesses seeking growth in search engine optimization, web design, and social media marketing. By understanding clients' needs and expectations, they form tailored strategies that focus on measurable results and lasting success. Their process involves a thorough analysis of websites and competitors, followed by the implementation of performance-enhancing SEO tactics. TMalone Marketing's dedication to client satisfaction and diverse digital marketing expertise enables them to tackle various online marketing challenges effectively, empowering businesses to elevate their digital footprint and achieve their goals.
Headquarters: Memphis, TN
Founded: 2004
Specialization: SEO, Web Design, and Social Media Marketing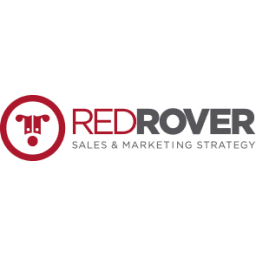 RedRover
RedRover, an award-winning digital marketing agency, offers top-notch SEO, content marketing, and web design services to help businesses achieve their goals. By fostering close client relationships and employing an agile methodology, RedRover adapts to the constantly evolving digital environment, ensuring clients' strategies remain relevant and effective. Their proficiency in lead generation and nurturing assists clients in converting website visitors into loyal customers. RedRover's collaborative approach and extensive experience across various industries demonstrate their ability to address diverse digital marketing challenges and contribute to their clients' long-term success.
Headquarters: Memphis, TN
Founded: 2006
Specialization: Digital Marketing, SEO, and Lead Generation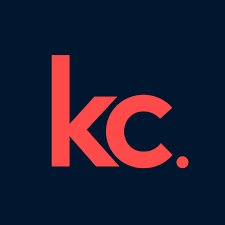 King Creative Co.
King Creative Co., a boutique digital marketing agency, takes pride in delivering personalized SEO services to businesses of all sizes. Their expertise extends to content creation, website optimization, and technical SEO, ensuring clients' websites perform optimally in search results. Targeted keyword research and sophisticated link-building techniques implemented by King Creative Co. help businesses increase their online visibility and drive qualified traffic to their websites. The hands-on approach and dedication to client success make King Creative Co. stand out as a boutique agency that genuinely understands and addresses the distinct needs of clients.
Headquarters: Memphis, TN
Founded: 2015
Specialization: SEO and Content Creation

New Urban Media
New Urban Media is a full-service agency that focuses on providing integrated SEO, web design, and online advertising solutions to clients. By leveraging the latest industry insights and best practices, they help businesses achieve higher search engine rankings, enhance online visibility, and bring targeted traffic to their websites. Additionally, New Urban Media offers video production and animation services, adding a creative edge to digital marketing campaigns. By adopting a multifaceted approach and demonstrating a passion for innovation, New Urban Media excels in addressing the complex demands of today's online landscape and consistently delivers outstanding results.
Headquarters: Memphis, TN
Founded: 2012
Specialization: SEO, Web Design, and Video Production

RocketFuel
RocketFuel is a Memphis-based digital marketing agency that offers an extensive range of services, including SEO, social media marketing, and content creation. They focus on driving business growth by creating engaging user experiences and optimizing online presence for their clients. The RocketFuel team of skilled professionals works closely with clients to develop and implement dynamic campaigns that resonate with target audiences. By utilizing effective email marketing and pay-per-click advertising strategies, RocketFuel maximizes their clients' ROI. Their unwavering commitment to excellence and versatility makes them a valuable partner for businesses looking to amplify their online presence and achieve success.
Headquarters: Memphis, TN
Founded: 2001
Specialization: SEO, Social Media Marketing, Content Creation, and PPC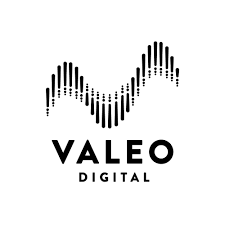 Valeo Marketing
Valeo Marketing combines creativity and strategic thinking to offer services such as content marketing, SEO, and inbound marketing to its clients. Recognized for developing and implementing data-driven marketing campaigns, Valeo Marketing helps businesses attract, engage, and convert their target audiences. The agency goes beyond traditional SEO tactics by integrating inbound marketing methodologies, ensuring a seamless customer journey from awareness to conversion. Valeo Marketing is dedicated to continuous improvement, adaptability, and providing exceptional service, helping businesses stay ahead in the competitive online landscape.
Headquarters: Memphis, TN
Founded: 2005
Specialization: Content Marketing, SEO, and Inbound Marketing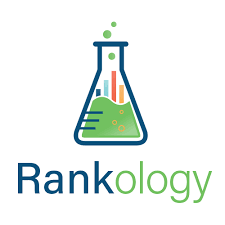 Rankology
Rankology is a Memphis-based SEO agency with a strong emphasis on providing personalized search engine optimization services. The agency's team of skilled professionals utilizes advanced analytics and research to develop targeted SEO strategies that align with clients' business objectives. Rankology's data-backed methodology ensures that clients see measurable improvements in search engine rankings, website traffic, and overall online visibility. By consistently delivering tangible results and maintaining a results-oriented mindset, Rankology sets itself apart as a reliable partner for businesses looking to optimize their digital presence.
Headquarters: Memphis, TN
Founded: 2010
Specialization: SEO and Analytics
Design Pro Web Solutions
Design Pro Web Solutions is a Memphis-based digital marketing agency that offers a wide array of services, including SEO, social media management, and content marketing. The agency focuses on understanding the unique needs of clients and developing customized strategies that drive meaningful results. Design Pro Web Solutions also offers ongoing support and maintenance, ensuring clients' websites remain up-to-date and secure. Their focus on collaboration, client satisfaction, and delivering great service makes them a trusted partner for businesses seeking to elevate their digital marketing efforts.
Headquarters: Memphis, TN
Founded: 2012
Specialization: SEO, Social Media Management, and Content Marketing

New Adventures Digital
New Adventures Digital is a boutique digital marketing agency that offers SEO, content marketing, and online reputation management services. By utilizing a client-centric approach, the agency is able to develop and execute tailored campaigns that address the specific needs and goals of each client. New Adventures Digital also offers email marketing services, providing businesses with a well-rounded suite of solutions. The agency's dedication to delivering personalized service and meaningful results helps clients achieve their marketing objectives and succeed in the competitive online environment.
Headquarters: Memphis, TN
Founded: 2017
Specialization: SEO, Content Marketing, and Online Reputation Management
Conclusion
In conclusion, the thriving online marketing landscape in Memphis is home to a plethora of exceptional SEO companies, each offering a unique blend of services and expertise to help businesses achieve their online goals. These 15 Memphis-based SEO companies have proven their ability to deliver impressive results for businesses across various industries. As you consider the right partner for your digital marketing needs, take the time to explore these top-tier agencies and discover the one that best aligns with your business objectives and vision. By doing so, you'll be on the path to lasting success and enhanced online visibility, making your business stand out in today's competitive digital world.