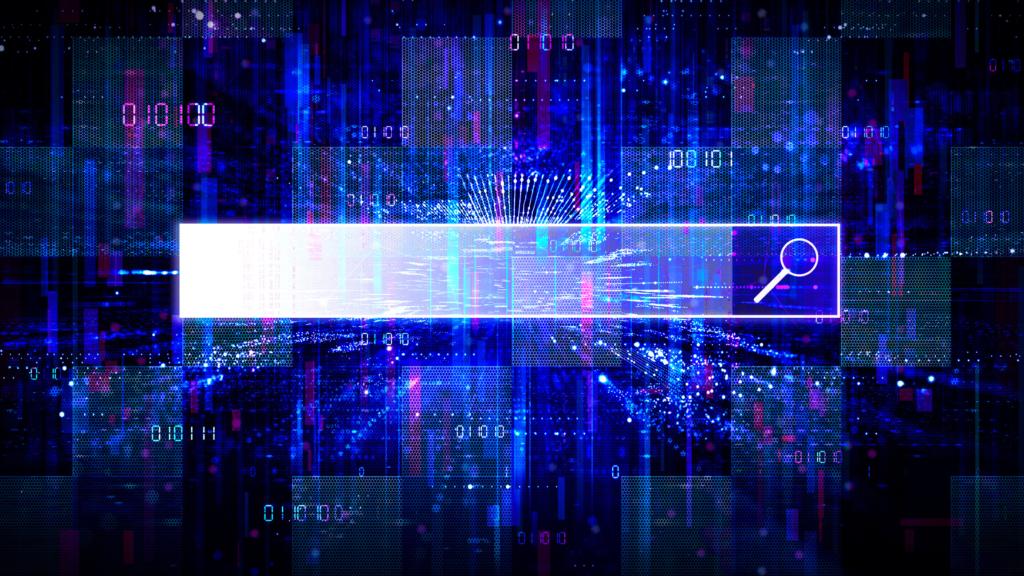 Are you looking for the best SEO companies in Oxford to help your business stand out online? Whether you're a small business or a large enterprise, search engine optimisation (SEO) is crucial for attracting new customers and growing your brand. When it comes to SEO, there's no one-size-fits-all solution. Each business has unique needs and challenges, and the best SEO companies are those that can tailor their strategy to meet those needs. However, with so many agencies claiming to be the best, it can be difficult to choose the right one. In this article, we've researched and identified the best SEO companies in Oxford that can help you achieve your goals. From local to technical SEO, these 12 companies offer a range of services to suit your needs.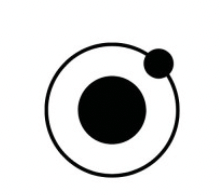 NUOPTIMA
NUOPTIMA – yes, that's us! You've found this page because we're so good at SEO we're able to promote ourselves.
A bit about us
We're an honest growth agency, and our goal is to drive qualified traffic & profit for your business. 
We don't work with everyone. In fact, we actively refuse 50% of all businesses that try to work with us. That's purely based on if we think we can make your campaign a success. We only grow as an agency if we can get you results and you refer us to your friends and family. 
Before you choose an SEO agency, reach out to our team. We'll objectively tell you what we think, and if it's good, we'll propose a fair price alongside a set of growth expectations and KPIs.
Once you start to work with us, you'll be in regular contact with our team. You'll be provided with extensive data tracking and will see us on regular calls.
Our SEO capabilities
We've worked on over 200+ SEO projects.

Our Head of SEO has 15+ years of experience, and we employ over 20 content writers.

We're a full-stack SEO agency and provide technical SEO, backlink building, and content writing services.

Costs start from $1,000 per month, depending on your requirements. 

We've worked with local service providers all the way to public companies.

We've worked across B2C and B2B, having driven brands to 7 figures in sales, and exceeded B2B SQL quotas.
Next steps
Firstly, you should visit our SEO services page

here

.

Then, you should read through some case studies

here

.

And when you're ready, send us a message or book a call

here

.
Headquarters: London, UK
Founded: 2020
Specialization: SEO, Content Marketing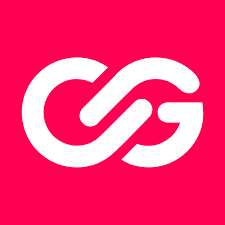 Common Ground
Common Ground is a specialised agency that focuses on driving growth for businesses through strategic and data-driven SEO, PPC, and paid social campaigns. With a keen focus on targeting ideal customers, Common Ground excels in driving more qualified traffic to clients' websites, resulting in increased revenue and overall business growth. With a team of seasoned experts boasting decades of multi-industry experience, Common Ground effectively attracts the right new customers, ultimately increasing clients' market share. Their SEO strategies are carefully crafted around specific business goals, prioritising high-return strategies that deliver the rankings and conversions necessary for businesses to thrive.
Headquarters:

Oxford, UK

Founded:

2018

Specialisation:

SEO, PPC, Paid Social

Zest Digital
Zest Digital provides all-inclusive growth marketing tactics to help businesses grow their revenues faster and more predictably. With guaranteed output in 90 days, Zest Digital offers a fast and thorough way to generate new leads and sales, no matter the industry. Their services cover a range of growth marketing strategies, including PPC, SEO, content, and more. By utilising their exclusive framework, Zest Digital can create a customised plan for businesses to grow, whether through their standalone online courses or their facilitated expert workshop. Scalable on-demand growth marketing support is also available to help businesses adapt and grow with their changing needs. 
Headquarters:

Oxford, UK

Founded:

2010

Specialisation:

Growth Marketing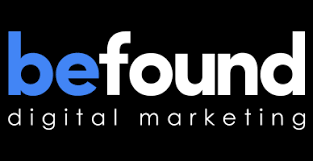 BeFound
BeFound is an Oxford-based SEO agency specialising in local SEO services. Their expertise lies in propelling businesses to higher ranks in search results, generating increased clicks and driving valuable customers to physical locations. Whether a business is seeking to boost search engine traffic for a multinational enterprise through a single domain or target different countries with multiple domains, BeFound has the knowledge and solutions to assist it. Understanding user engagement is crucial, and BeFound excels in configuring Google Analytics and Search Console accounts to provide invaluable insights into website performance. 
Headquarters:

Oxford, UK

Founded:

2022

Specialisation:

Local SEO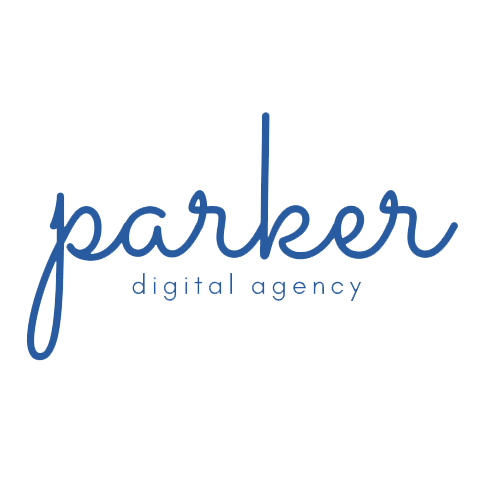 Parker Digital
Parker Digital specialises in making the process of growing businesses with web design and SEO easy and predictable. By leveraging their experience, Parker Digital helps businesses stay relevant and show up on search engine result pages like Google or Bing, ultimately helping their customers dominate searches and make money. What sets Parker Digital apart is its commitment to transparency and talent. Unlike other "cowboy" SEO experts, Parker Digital doesn't handcuff their customers to lengthy contracts. If they don't deliver what they promise and bump their clients' websites up the Google rankings, clients can walk away anytime.
Headquarters:

Exeter, UK (serving Oxford)

Founded:

2020

Specialisation:

Web Design, SEO, E-Commerce

Parasola
Parasola is a digital agency that helps brands create strong bonds with their customers. They offer a wide range of services, which include designing user experiences, building websites and graphics, and setting up secure online stores. They are also skilled in making websites easier to find with SEO. Moreover, Parasola creates videos and pictures for websites and social media, and they even teach clients how to use their sites. They believe in long-term relationships and always offer ongoing support to their clients.
Headquarters:

Oxford, UK

Founded:

2019

Specialisation:

Web Design, Backlinking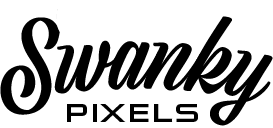 Swanky Pixels
Swanky Pixels crafts engaging websites and effective SEO strategies. Located in Oxfordshire, they're known for producing affordable web designs. Their mastery of Joomla and WordPress, coupled with a knack for social media engagement and digital marketing, makes them a strong choice. Their team also excels in e-commerce development and their website creations are adaptable across all devices and are organically SEO-optimised for high visibility. Committed to business growth, Swanky Pixels offers training in CMS website management, and their services span multiple UK counties, including Oxfordshire, Cotswolds, and Buckinghamshire.
Headquarters:

Oxford, UK

Founded:

2008

Specialisation:

Web Design, SEO, Social Media Marketing

Finsbury Media
Finsbury Media is a digital marketing agency that excels in connecting different marketing tasks into one effective strategy. They use an open approach so clients can see exactly how their investment is working. Their unique technology allows them to adjust campaigns based on the success of specific keywords. This lets clients have more control over their marketing budget. Furthermore, Finsbury Media also offers detailed reports at any time, helping clients understand their goals better.
Headquarters:

Nottingham, UK (serving Oxford)

Founded:

2015

Specialisation:

Full-Service Digital Marketing Agency

Oxford Web Services
Oxford Web Services boasts a team of SEO specialists who are dedicated to helping businesses define their SEO goals and devise effective digital marketing strategies to enhance their search engine ranking. By conducting a comprehensive audit of the client's digital presence and analysing competitors, Oxford Web Services develops optimised visitor engagement plans that focus on improving website quality, server resources, and historical ranking data. Their SEO approach encompasses local and technical SEO, social media campaigns, competitor analysis, and thorough keyword research. Additionally, they provide comprehensive Google Analytics and Search Console setup to optimise ranking and marketing strategies for their clients.
Headquarters:

Oxford, UK

Founded:

2015

Specialisation:

Web Design, SEO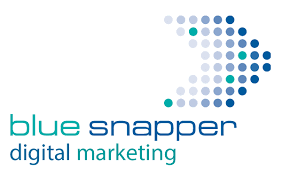 Blue Snapper Digital Marketing
Blue Snapper Digital Marketing takes an all-encompassing, consultancy-led view of each SEO project, using a well-defined process that has been refined over the years to achieve results. Their SEO services are tailored to the client's specific needs, and they start by developing a customised SEO scheme that identifies the best opportunities for the client's business and measurable outcomes. They then carry out an in-depth technical audit and discovery to lay the foundation for an effective SEO campaign. Blue Snapper's SEO plan is built on quality content with Google's EAT (Expertise, Authoritativeness, Trustworthiness) in mind, which ensures that their clients' content is always of high quality and optimised to rank highly on search engines. 
Headquarters:

Oxford, UK

Founded:

2000

Specialisation:

Email Marketing, SEO, Content Marketing

Fibre
At Fibre, they take a flexible scheme to SEO services, allowing them to adapt to the changing needs of their clients. Their company of experts understands the art of search engine optimisation and can help businesses fully optimise their online presence without resorting to unethical strategies. To kick off an SEO project, Fibre provides a site audit and a suggested proposal so that a business knows what needs to be done to achieve its SEO goals. They work in perfect alignment with each client to capitalise on the various online opportunities that are identified during the site audit. 
Headquarters:

Cheltenham, UK (serving Oxford)

Founded:

2014

Specialisation:

SEO, Reputation Management, Website Migration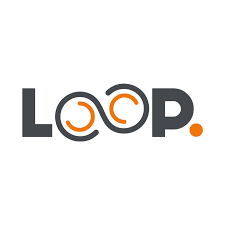 Loop Digital
Loop Digital shines in crafting custom online services. Having mastered many areas, ranging from search engine tactics and social media ads, to creating online shops, the agency also offers secure website hosting and creates engaging content. Loop Digital constantly improves their methods, using email and video marketing alongside clever strategies to attract and keep customers. They focus on understanding each client's needs, using automation for efficiency. The company's case studies also show their strong track record in delivering excellent digital services.
Headquarters:

Northampton, UK (serving Oxford)

Founded:

2014

Specialisation:

SEO, HubSpot, Video Marketing
Conclusion
In summary, if you're looking for the best SEO companies in Oxford to help your business succeed online, there are several excellent options to choose from. Each of these companies brings a unique set of skills and expertise to the table, so take the time to research and find the one that best fits your needs. Whether you're looking for local SEO, technical SEO, or a comprehensive SEO method, these companies have the knowledge and experience to help you achieve your goals. With the right partner by your side, you can take your online visibility to the next level and drive more traffic, leads, and sales.