Are you looking for an SEO company in Portland, Oregon, to help improve your website's search engine rankings? With so many options available, it can be challenging to find the right one for your business. That's why we've put together this comprehensive guide to the 12 best SEO companies in Portland. Whether you need help with on-page optimization, link building, or technical SEO, you'll find a company on this list that can help.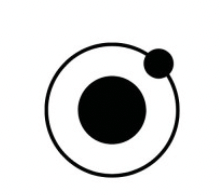 NUOPTIMA




NUOPTIMA – yes, that's us! You've found this page because we're so good at SEO we're able to promote ourselves.
A bit about us
We're an honest growth agency, and our goal is to drive qualified traffic & profit for your business. 
We don't work with everyone. In fact, we actively refuse 50% of all businesses that try to work with us. That's purely based on if we think we can make your campaign a success. We only grow as an agency if we can get you results and you refer us to your friends and family. 
Before you choose an SEO agency, reach out to our team. We'll objectively tell you what we think, and if it's good, we'll propose a fair price alongside a set of growth expectations and KPIs.
Once you start to work with us, you'll be in regular contact with our team. You'll be provided with extensive data tracking and will see us on regular calls.
Our SEO capabilities
We've worked on over 200+ SEO projects.

Our Head of SEO has 15+ years of experience, and we employ over 20 content writers.

We're a full-stack SEO agency and provide technical SEO, backlink building, and content writing services.

Costs start from $1,000 per month, depending on your requirements. 

We've worked with local service providers all the way to public companies.

We've worked across B2C and B2B, having driven brands to 7 figures in sales, and exceeded B2B SQL quotas.
Next steps
Firstly, you should visit our SEO services page

here

.

Then, you should read through some case studies

here

.

And when you're ready, send us a message or book a call

here

.
Headquarters: New York, USA
Founded: 2020
Specialization:Amazon Management, SEO, PPC

Mad Fish Digital
Mad Fish Digital is a Portland-based digital marketing agency that takes a value-first approach to help businesses achieve their marketing goals. They specialize in creating strategies for both B2B and B2C businesses, leveraging in-depth research and discovery to prime their clients' campaigns for success. One of Mad Fish Digital's core strengths is their team of experts, who specialize in areas such as paid media, SEO, content marketing, design, and digital strategy. They work closely with their clients' internal teams to ensure seamless collaboration and optimal results. 
Headquarters: Portland, OR
Founded: 2006
Specialization: SEO, PPC, Paid Media, & Content Marketing
Website: https://www.madfishdigital.com/
Phone Number:

+1 503-935-5222

Email: [email protected]
Address: 1305 NW 18th Ave, Portland, OR 97209, United States
RevenueZen
RevenueZen is a dynamic agency that specializes in B2B digital marketing strategies. With their distinctive approach to SEO, they drive organic growth and visibility for businesses. They excel in leveraging the power of LinkedIn to connect businesses with their target audience and maximize brand exposure. RevenueZen's content marketing services offer valuable insights and engaging content that captivates and converts. Their expertise in verbal identity and branding helps businesses establish a strong and memorable brand presence. RevenueZen specializes in providing customized solutions that deliver tangible results for industries such as professional services, solar energy, and financial services.
Headquarters: Portland, OR 
Founded: 2017
Specialization: SEO, Digital Marketing
Website: https://revenuezen.com/
Phone Number:

+1 650-409-6294

Address: 4039 N Mississippi Ave, Ste 308 Portland, OR 97227

Anvil Media
Anvil Media is a dynamic digital marketing agency that excels in delivering outstanding results. Their comprehensive range of services spans paid media, SEO, social media management, email marketing, website design, and content marketing. With a team of experts who bring creativity and passion to every campaign, Anvil Media is committed to producing the best possible results for their clients. By forging strong partnerships and achieving measurable success, Anvil Media has become a trusted choice for businesses navigating the digital landscape. 
Headquarters: Portland, OR 
Founded: 2000
Specialization: SEO, PPC
Website: https://www.anvilmediainc.com/
Phone Number: +1 (503) 595-6050

Address: 310 NE Failing St Portland, OR 97212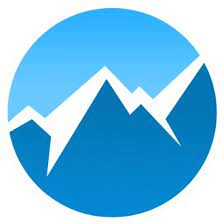 Obility
Obility is a distinguished B2B digital marketing agency renowned for their strategic approach and extensive expertise. They specialize in various facets of B2B marketing, including paid search, paid social, display advertising, SEO, revenue operations, and revenue attribution. With a strong focus on empowering B2B enterprises, Obility provides tailored solutions that drive tangible business outcomes. Their team of seasoned professionals understands the intricacies of the B2B landscape and employs innovative strategies to help clients achieve their revenue goals.
Headquarters: Portland, OR 
Founded: 2011
Specialization: SEO, PPC, Display Advertising, Paid Search, & Revenue Operations
Website: https://www.obilityb2b.com/
Phone Number:

+1 503-765-7581



Address: 308 SW 1st Ave #401, Portland, OR 97204, United States

Oregon Web Solutions
Oregon Web Solutions prioritizes the success of every website and marketing campaign, approaching them with a personal touch. With a focus on creating responsive web designs and implementing SEO strategies, their expert team continuously strives to deliver top-notch marketing services. Boasting years of experience and a proven track record, Oregon Web Solutions emerges as a full-service internet marketing and PPC agency. From increasing organic traffic to executing scalable advertising campaigns and building visually stunning websites that convert visitors into customers, they offer services that cover all their clients' digital needs.
Headquarters: Portland, OR
Founded: 2018
Specialization: SEO, Digital Marketing, & PPC
Website: https://www.oregonwebsolutions.com/
Phone Number:

+1 (503) 563-3028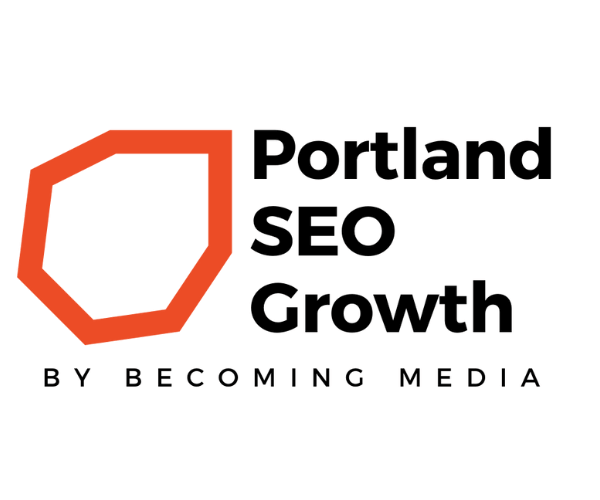 Portland SEO Growth Partners
Portland SEO Growth Partners is a dynamic SEO and content data company dedicated to delivering effective and ethical digital marketing solutions. Their team of 24 is primarily composed of talented military spouses, with a diverse range of backgrounds and experiences. The agency is proud to work with businesses of all sizes, including large Fortune 100 companies and small local businesses. Unlike other SEO agencies, they place a strong emphasis on ethics, and will only accept clients if they are confident of meeting their targets.
Headquarters: Portland, OR
Founded: 2018
Specialization: SEO, Web Design, & Paid Advertising
Website: https://www.portlandseogrowth.com/
Phone Number:

+1 503-487-

8677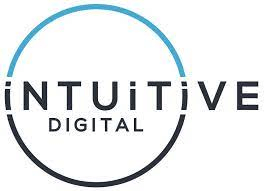 Intuitive Digital
Intuitive Digital is a Portland-based digital marketing agency that implements data-driven action to help organizations grow. As a Certified B Corp, they're committed to driving positive social and environmental impact through their work. They offer an array of services, including SEO, paid media, web design and development, content and CRO, and Google Analytics 4. Their process is structured around discovery, strategy, execution, evaluation, and acceleration, and they are constantly refining their approach to achieve better ROI for their clients. Intuitive Digital is committed to providing clarity, transparency, and responsiveness to their clients and offers a guarantee of exceptional service.
Headquarters: Portland, OR
Founded: 2012
Specialization: Paid Media, CRO, and Google Analytics 4
Website: https://intuitivedigital.com/
Phone Number:

+1 503-206

–

4988



Email: [email protected]
Address: 3050 SE Division St #240, Portland, OR 97202, United States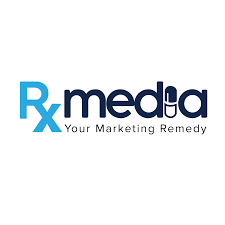 RxMedia
RxMedia is a digital marketing agency that is devoted to providing exceptional digital marketing techniques for elective medicine businesses. The company specializes in developing effective digital marketing strategies that are ROI-focused and result-driven. With a unique approach to digital marketing, RxMedia helps clients develop authentic relationships with their customers by delivering measurable results that meet business goals. The company's commitment to providing unparalleled service to clients and their expertise in digital marketing make them a leading agency in the elective medicine space.
Headquarters: Portland, OR
Founded: 2018
Specialization: SEO, PPC
Website: https://rxmedia.io/
Phone Number: +1

Email: [email protected]
Address: 2121 NW Savier St, Portland, OR 97209, USA

Kokopelli
Kokopelli is a prominent player in the digital landscape, renowned for their smart strategies and brand enhancement techniques. Their expertise in web design results in visually stunning websites complemented by user-friendly layouts. With a knack for storytelling, their video production captures captivating narratives, while their graphic design work breathes life into simple concepts with striking visuals. In addition to their exceptional SEO services, Kokopelli offers a diverse range of services, including innovative report design that transforms information into visually engaging presentations. Their versatility is exemplified by their collaboration with government agencies, underscoring their ability to adapt and cater to various industries and sectors.
Headquarters: Littleton, CO (with offices in Portland)
Founded: 2015
Specialization: SEO, E-Commerce Development
Website: https://kokopelliagency.com/
Phone Number:

+1 720-722-2476



Email: [email protected]
Address: 9200 W Cross Dr # 313, Littleton, CO 80123, United States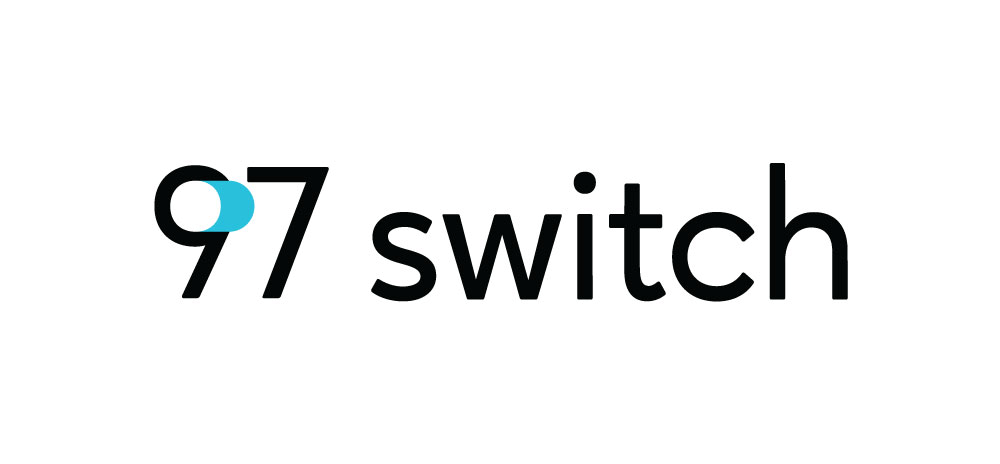 97 Switch
Based in Chicago and Portland, 97 Switch is an award-winning digital marketing agency that, with their extensive knowledge and expertise, not only creates aesthetically pleasing websites but also employs effective marketing tactics to ensure maximum visibility for their clients. Through their strategic digital advertising campaigns, including PPC strategies, they drive website traffic and boost brand awareness. 97 Switch's proficiency in social media marketing enables them to establish highly engaging brand channels, while their skill in email marketing helps businesses nurture customer relationships and achieve high conversion rates.
Headquarters: Chicago, IL (with offices in Portland)
Founded: 2013
Specialization: SEO, Email Marketing, Design & Strategy
Website: https://www.97switch.com/
Phone Number:

+1 312-212-0968



Email: [email protected]
Address: 1155 SW Morrison St #200, Portland, OR 97205, United States

Solid Digital
Solid Digital is a web and digital marketing agency that is well-versed in creating tremendous websites and developing robust digital marketing strategies for B2B marketing teams. Their focus on brand and website alignment is crucial to any organization and they believe that marketing teams need partners who remove obstacles, not create them. Solid Digital serves industries such as SaaS/software businesses, healthcare, and professional services, and they prioritize culture fit as the number one factor in predicting a client's project success.
Their ideal customer profile includes B2B-focused businesses with a revenue of $25M+, an established marketing team, and a desire for core offerings such as website design, digital growth consulting, web development, UX/UI, content creation, SEO, and PPC.
Headquarters: Chicago, IL (with offices in Portland)
Founded: 2007
Specialization: SEO, Branding, UX/UI Design, and PPC
Website: https://www.soliddigital.com/
Phone Number:

+1 877-

899

-9981



Email: [email protected]
Address: 200 SW Market St Suite 975, Portland, OR 97201, United States
Conclusion
Discover the vibrant SEO industry in Portland, where the top 12 agencies excel in digital expertise. These visionary agencies possess a deep understanding of the ever-changing SEO landscape, using innovation and strategy to drive businesses to new heights. With their passion for excellence, they create unique strategies that go beyond the ordinary, blending technical expertise with creative flair. From optimizing websites to creating captivating content, these agencies orchestrate success online. Partnering with the top SEO agencies in Portland opens the door to digital growth, where dreams become achievements and aspirations turn into success.