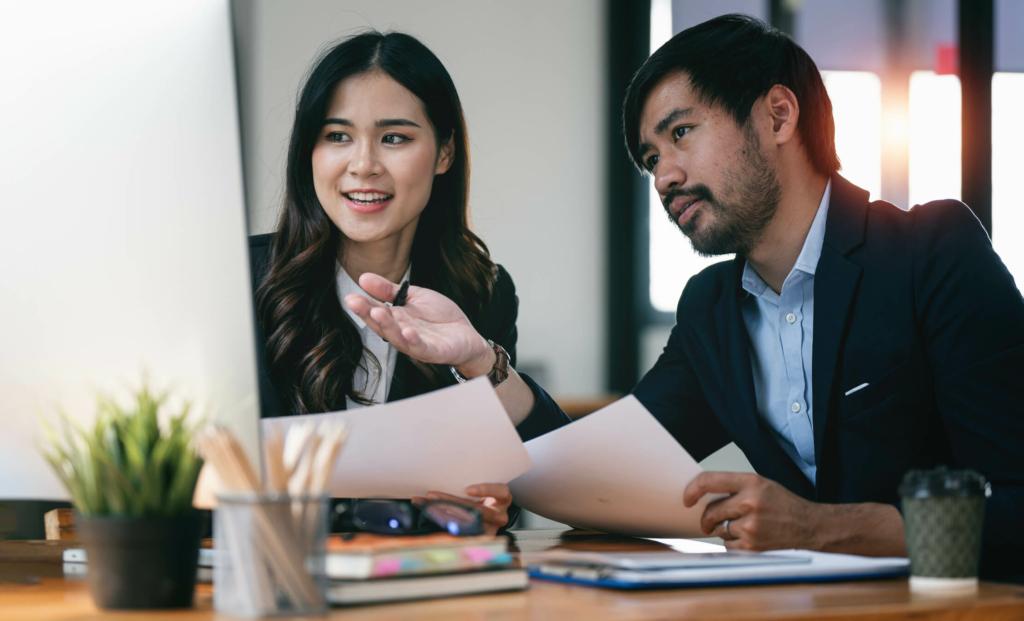 In the ever-evolving world of digital marketing, businesses in San Jose are facing an uphill battle to maintain a strong online presence. The struggle to appear on the first page of organic search results is real, and it's easy to feel lost amidst the noise. It's not enough to rely on outdated SEO techniques; you need a cutting-edge SEO strategy that addresses both on-page SEO and off-page SEO. But where do you find the right partner to help you navigate these murky waters?
That's where we come in. We've scoured the city to find the 15 Best SEO Agencies in San Jose, each with a proven track record in driving organic results and elevating their clients' brands. These agencies excel in content optimization, using innovative approaches to ensure your website not only looks great but performs even better. No more stressing over how to improve your rankings – we've done the legwork for you. So, buckle up and get ready to discover the top SEO experts in San Jose who will transform your online presence and propel your business to new heights.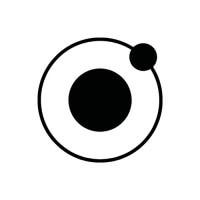 NUOPTIMA
NUOPTIMA – yes, that's us! You've found this page because we're so good at SEO we're able to promote ourselves.
A bit about us
We're an honest growth agency, and our goal is to drive qualified traffic & profit for your business. 
We don't work with everyone. In fact, we actively refuse 50% of all businesses that try to work with us. That's purely based on if we think we can make your campaign a success. We only grow as an agency if we can get you results and you refer us to your friends and family. 
Before you choose an SEO agency, reach out to our team. We'll objectively tell you what we think, and if it's good, we'll propose a fair price alongside a set of growth expectations and KPIs.
Once you start to work with us, you'll be in regular contact with our team. You'll be provided with extensive data tracking and will see us on regular calls.
Our SEO capabilities
We've worked on over 200+ SEO projects.

Our Head of SEO has 15+ years of experience, and we employ over 20 content writers.

We're a full-stack SEO agency and provide technical SEO, backlink building, and content writing services.

Costs start from $1,000 per month, depending on your requirements. 

We've worked with local service providers all the way to public companies.

We've worked across B2C and B2B, having driven brands to 7 figures in sales, and exceeded B2B SQL quotas.
Next steps
Firstly, you should visit our SEO services page

here

.

Then, you should read through some case studies

here

.

And when you're ready, send us a message or book a call

here

.
Headquarters: New York, NY
Founded: 2020
Specialization:

Full-Stack SEO Agency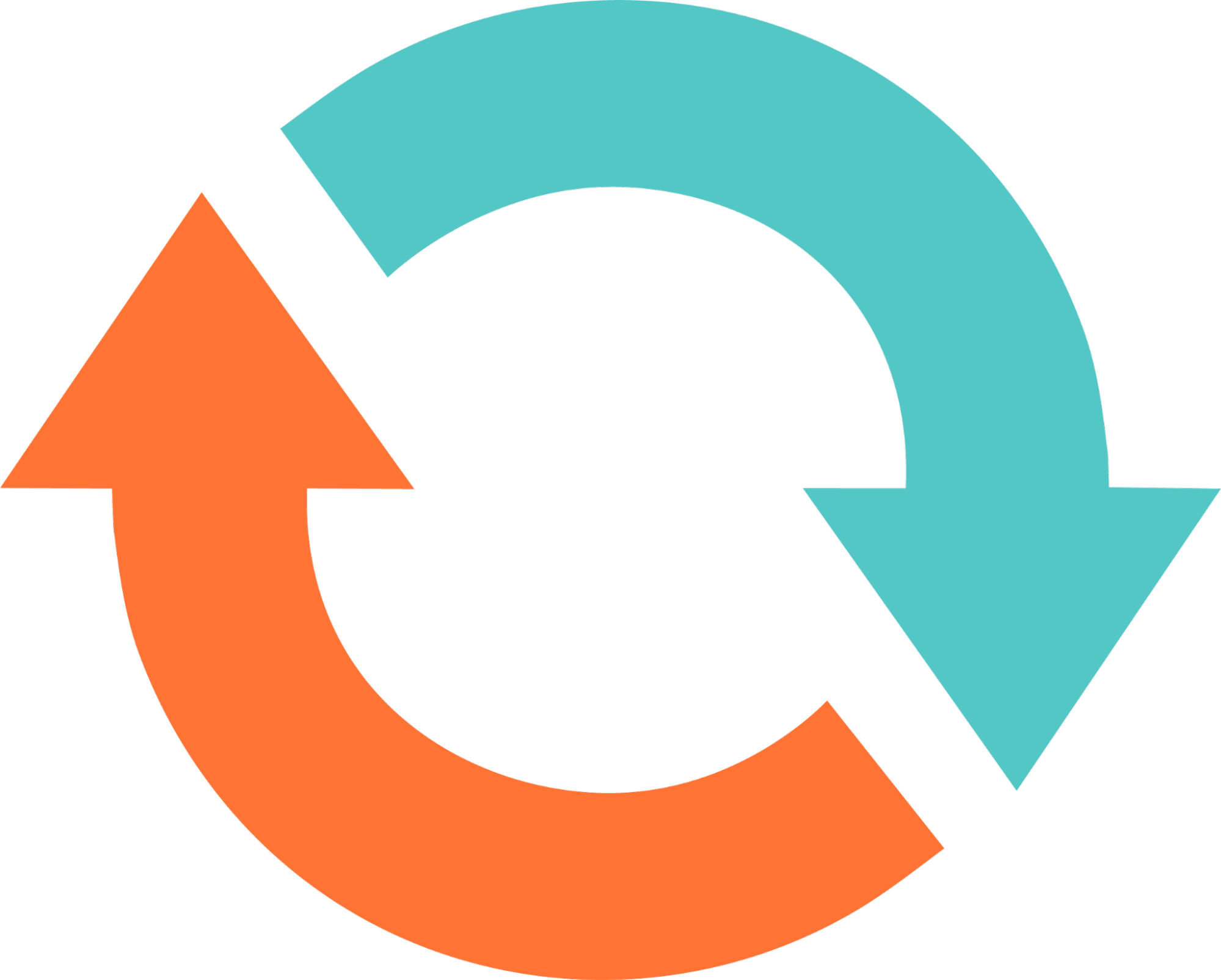 SEMbyotic
SEMbyotic stands out as one of the top SEO companies in San Jose, offering a comprehensive range of digital marketing solutions. Specializing in empowering businesses with greater online exposure and converting website visitors into valuable leads, SEMbyotic brings a unique blend of technical expertise and marketing savvy. Their team possesses a deep understanding of the digital landscape, leveraging their experience in design agencies, digital branding, SEO, and PPC to deliver exceptional results. From developing effective digital marketing strategies to providing services such as PPC advertising, SEO, website design, content development, and website maintenance, SEMbyotic caters to the needs of B2B clients. 
Headquarters: San Jose, California
Founded: 2014
Specialization: SEO, Digital Marketing Solutions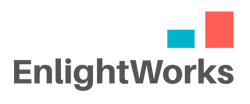 EnlightWorks
EnlightWorks, a leading SEO company in San Jose, specializes in delivering exceptional small business web design services. With a strong presence in the San Francisco Bay Area and a nationwide reach, their mission is to promote organization through strategic thinking, creativity, and digital innovation. Led by Chief Creative Officer and Digital Marketing Strategist, Danny, the team at EnlightWorks is comprised of talented professionals in design, development, and digital marketing. They are passionate about creating impactful digital experiences that help businesses grow and achieve their goals. By staying updated on the latest digital marketing solutions and design trends, EnlightWorks ensures they deliver personalized, responsive, and customer-centric services. 
Headquarters: San Francisco, California
Founded: 2015
Specialization: Small Business Web Design, Digital Marketing Solutions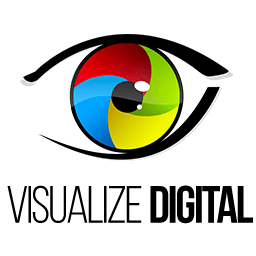 Visualize Digital
Visualize Digital, a reputable web solutions company based in Lodi, California, specializes in providing a comprehensive range of services to help businesses establish a strong online presence. With the majority of Americans now relying on the internet, their search engine optimization SEO and SEM services play a crucial role in ensuring your website ranks highly on major search engines, delivering a higher return on investment compared to other marketing channels. What sets Visualize Digital apart is its utilization of artificial intelligence to enhance outcomes for clients. With a team of skilled designers, programmers, and digital marketers, they strive to create a positive impression of your business and offer unique, effective solutions for consumers, brands, and agencies.
Headquarters: Lodi, California
Founded: 2014
Specialization: Web Solutions, SEO, SEM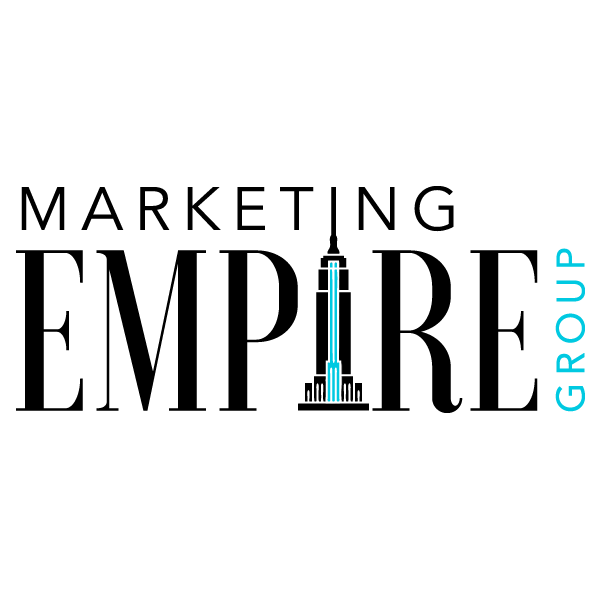 Marketing Empire Group
Marketing Empire Group offers a diverse range of integrated digital solutions to fuel your business's long-term growth. Their expertise encompasses professional website design, innovative ad campaigns, content marketing strategies, and website optimization, giving your business a competitive edge. Stay ahead of the curve by leveraging their proficiency in cutting-edge technologies like NFTs and Web 3.0. The dedicated team of professionals at Marketing Empire Group ensures smooth project execution, while their advanced client dashboard keeps you informed and engaged throughout the process. With a commitment to customization and comprehensive support, they deliver measurable results that set you apart from the competition.
Headquarters: Temecula, California
Founded: 2019
Specialization: SEO, Digital Marketing Solutions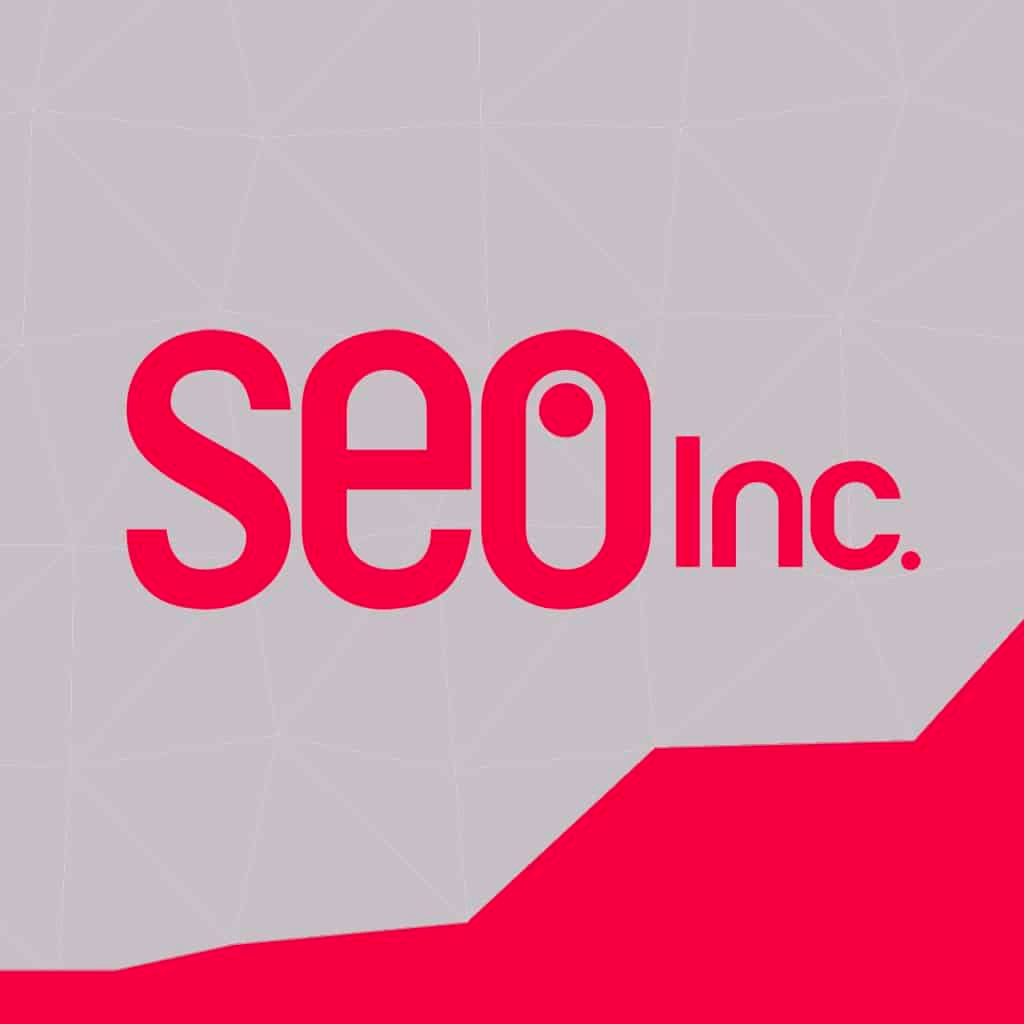 SEO Inc
With over 25 years of specialized experience in SEO and PPC, SEO Inc is a trusted name in the digital marketing industry. Built on a foundation of proven methodologies, they develop tailored digital marketing campaigns that adapt to the ever-changing landscape of search engines, social media, and mobile technology. SEO Inc has been recognized as a finalist for SEO Agency of the Year by Search Engine Land and has received numerous awards for its innovative internet marketing services. Their relentless dedication and passion for delivering results have earned them a reputation as a top SEO enterprise, B2B agency, PPC agency, and digital marketing agency. Since 1997, SEO Inc has consistently generated traffic, conversions, and revenue for its clients through continuous testing, research, and innovative SEO services. 
Headquarters: Carlsbad, California
Founded: 1997
Specialization: SEO, PPC, Digital Marketing

JCT Growth
JCT Growth is a dynamic digital marketing agency that specializes in driving business growth through Google Search. Founded in 2019 by Jesse Teske, the company is headquartered in Roseville, California. What sets JCT Growth apart is its holistic approach to SEO. While many SEO agencies focus on specific aspects of optimization, JCT Growth understands that a successful SEO strategy requires seamless integration of technical expertise and compelling content marketing. By combining the scale of technical SEO with the focused power of content marketing, JCT Growth crafts transformative SEO strategies that unlock the full potential of organic search for their clients.
Headquarters: Roseville, California
Founded: 2019
Specialization: Digital Marketing, SEO, Google Search

Human
Meet Human, a standout SEO agency in San Jose that goes above and beyond to ensure exceptional revenue growth for its clients. Recognized for their collaborative approach, Human works hand-in-hand with e-commerce entrepreneurs, addressing their concerns and delivering remarkable results. By maintaining a close partnership, they don't just serve as an outsourced team but become an integral part of their client's success stories. At Human, they meticulously research your industry, target audience, and search habits to identify ranking possibilities, analyze the competitive landscape, and chart the most sustainable path for organic growth. Experience the difference with Human, where they prioritize a 1:1 employee-to-client ratio, ensuring personalized attention and care.
Headquarters: Irvine, California
Founded: 2015
Specialization: SEO Services for Ecommerce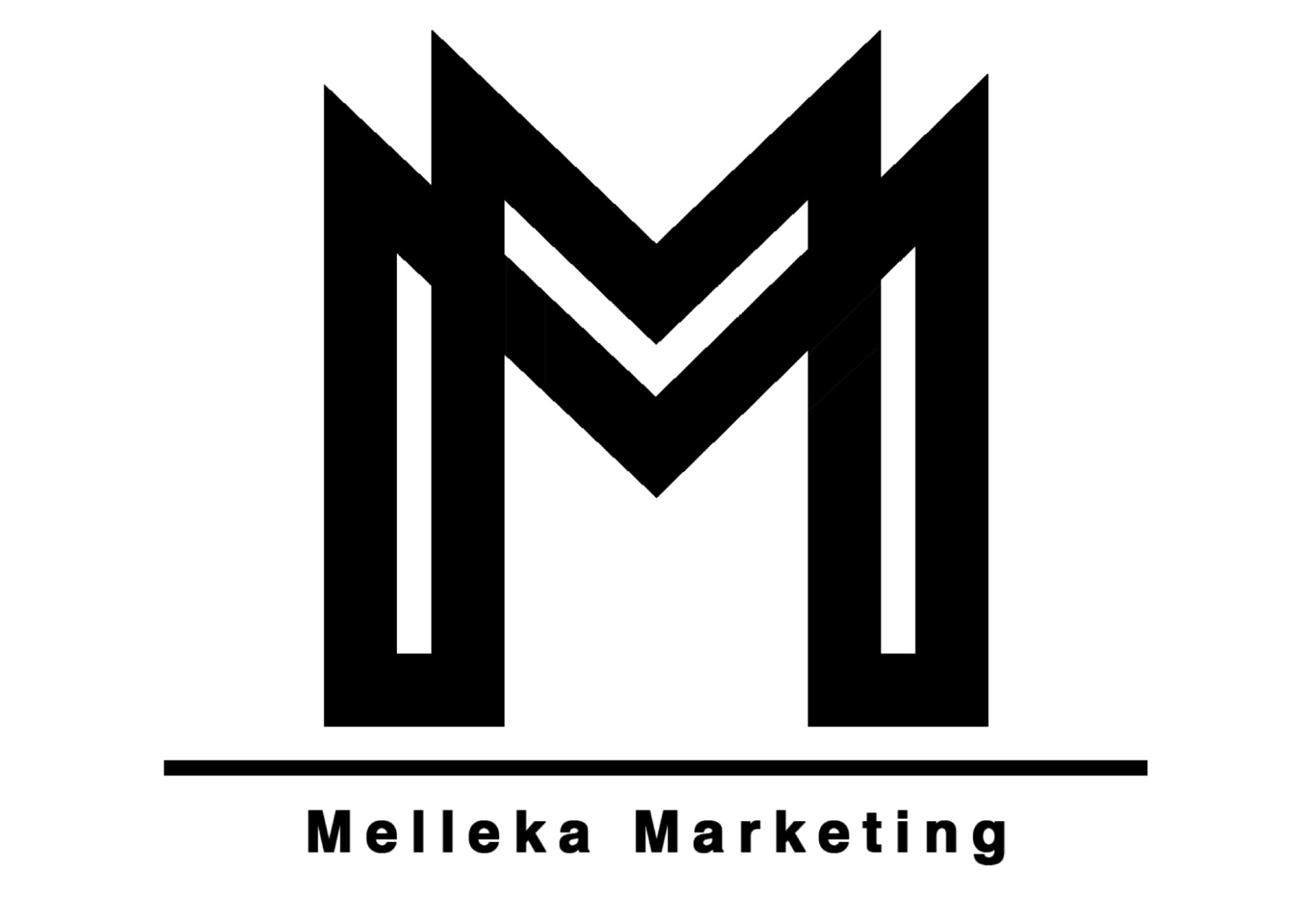 Melleka Marketing
Melleka Marketing distinguishes itself through its personalized approach to client management. Led by owner Anthony Melleka, the dedicated team of 10 employees works closely with clients, delivering quality work and maintaining constant communication throughout the process. With a focus on efficiency, most tasks are completed within 1-3 days, ensuring timely results. Melleka Marketing's expertise lies in digital marketing, offering cost-effective solutions that help businesses expand their reach, promote their brand, and achieve significant growth. By harnessing the power of digital channels, Melleka Marketing empowers businesses to reach a larger audience and maximize their online presence.
Headquarters: Los Angeles, California
Founded: 2019
Specialization: Digital Marketing Services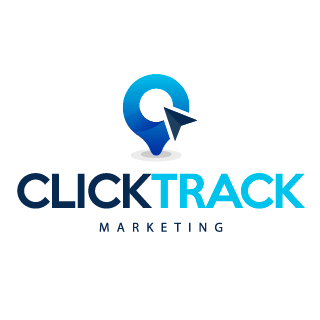 Click Track Marketing
Click Track Marketing excels at helping businesses increase their online visibility and drive more leads and sales. With a specialization in local SEO, they have a proven track record of generating new customers for local businesses. Their expertise extends to paid advertising on Google, ensuring both local and national exposure for their clients. Additionally, they prioritize technical SEO to optimize website performance and enhance business outcomes. Click Track Marketing begins each client engagement with thorough keyword research, a deep understanding of business goals and target audience, and comprehensive competitive analysis to uncover opportunities. With advanced conversion tracking capabilities, they track every advertising dollar spent to deliver measurable results.
Headquarters: Silicon Valley, California
Founded: 2021
Specialization: Local SEO, paid advertising on Google, technical SE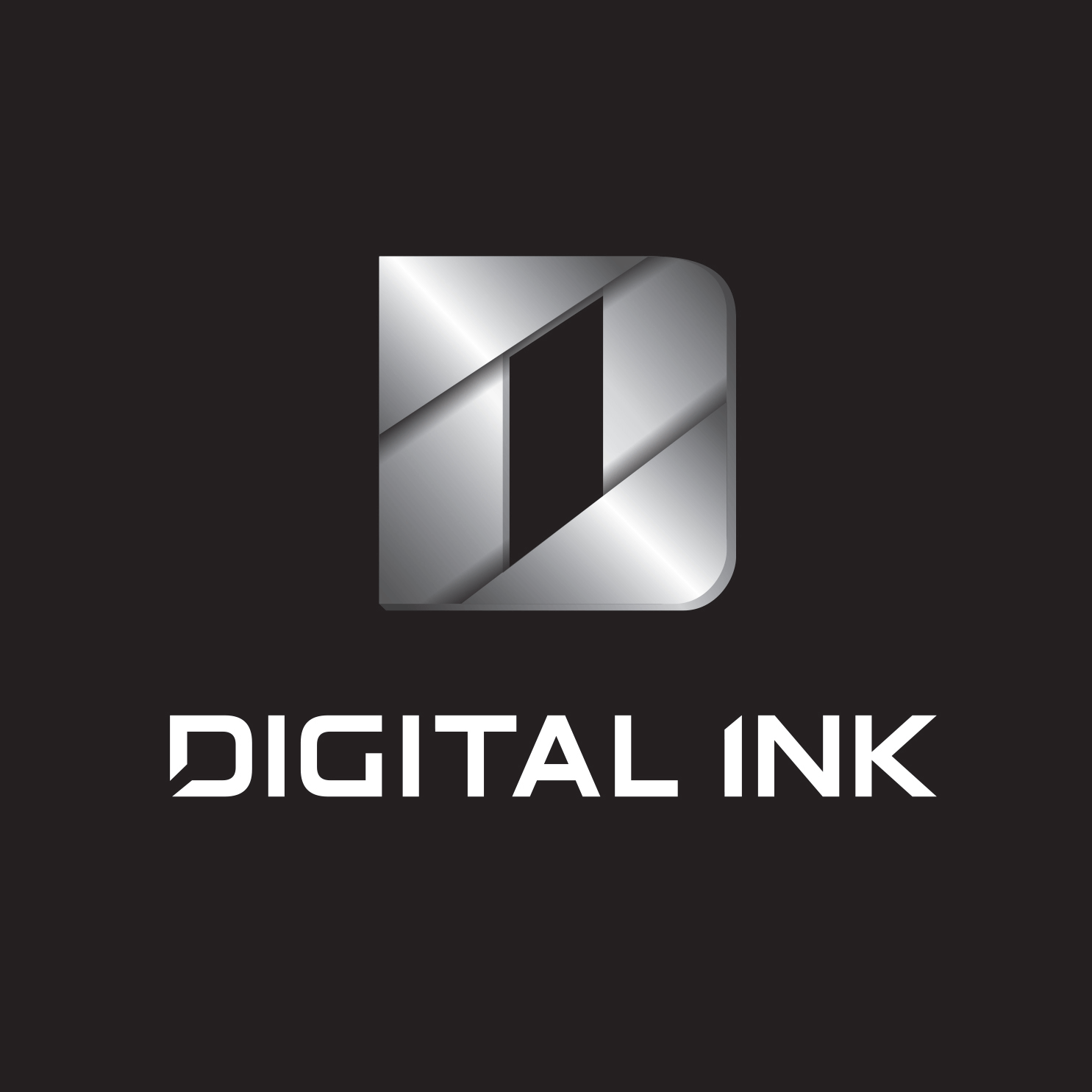 Digital Ink
Digital Ink, an exceptional SEO company in San Jose, emerged from the success of BOSS, a renowned digital publication targeting influential decision-makers with an impressive readership and millions of monthly impressions. Recognizing the potential to support businesses further, Digital Ink harnessed their expertise in engaging thought leaders, tracking industry trends, and offering fresh perspectives. Their talented team of researchers, designers, writers, editors, and project managers dive deep into understanding your business, audience, competition, and market dynamics. With this knowledge, they skillfully craft captivating storytelling elements that inspire action from your customers. Digital Ink offers a range of services, including branding, web design, marketing, search engine marketing, hosting, copywriting, publishing, and consulting.
Headquarters: California, United States
Founded: 2014
Specialization: SEO, branding, web design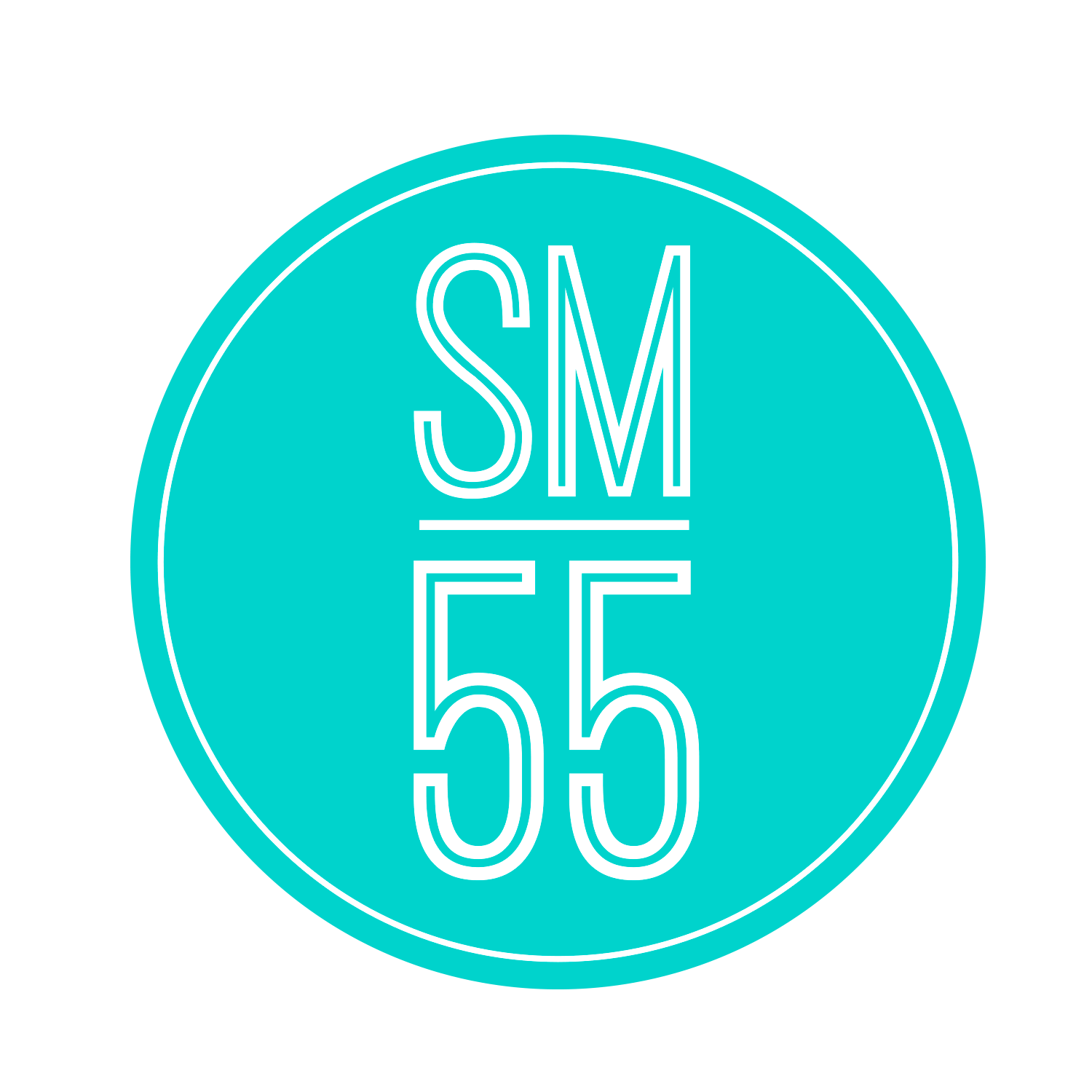 Social Media 55
Founded in 2014 by Joseph Rothstein, the agency was established to meet the growing demand for a single hub encompassing all aspects of digital marketing. Today, Social Media 55 has established itself as a prominent force in the industry, with offices strategically located in Los Angeles, New York, Montreal, and Toronto. The team at Social Media 55 works closely with clients, collaborating to design visually captivating websites that are user-friendly and optimized for search engine visibility. Beyond website development, social media marketing, and SEO, the agency offers an array of digital marketing services such as email marketing, video production, and branding.
Headquarters:  Los Angeles, California
Founded: 2014
Specialization: SEO, social media marketing, website design and development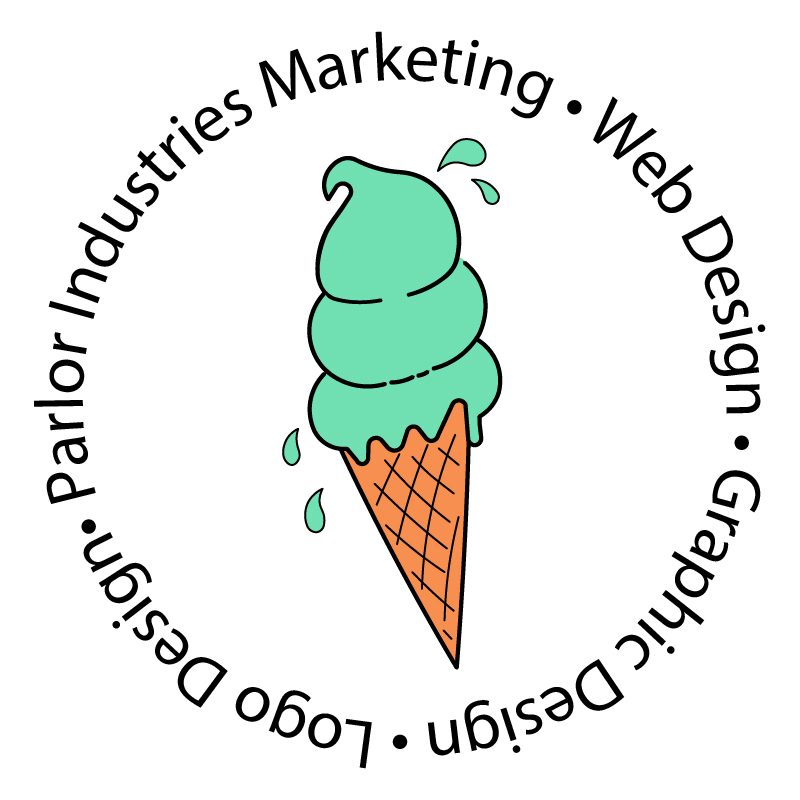 Parlor Industries Marketing
Parlor Industries Marketing, a leading SEO company in San Jose, offers a comprehensive range of services tailored to suit your business needs. With a focus on helping you achieve your goals and propel business growth, Parlor Industries Marketing brings the latest in digital solutions to the table. From marketing strategies to web design, content creation, and graphic design, the agency covers all aspects of your digital presence. With a team of dedicated professionals from diverse backgrounds and markets, Parlor Industries Marketing ensures that your marketing efforts are executed with precision and urgency. The agency takes pride in delivering exceptional results and aims to exceed your expectations.
Headquarters: Anaheim, California
Founded: 2022
Specialization: Copywriting, market research, blog/article writing, social media management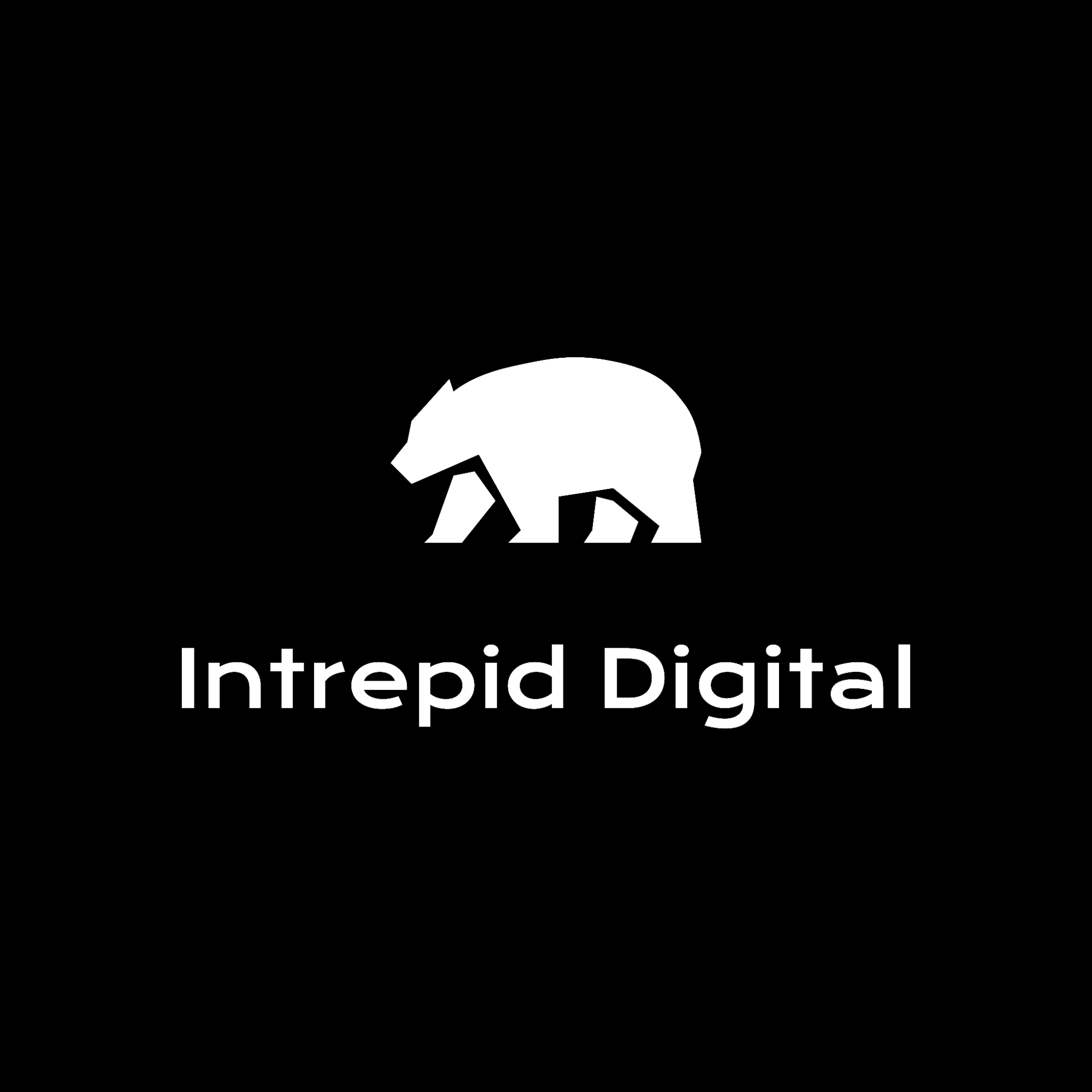 Intrepid Digital
Intrepid Digital specializes in delivering remarkable and enduring results for its clients. With a focus on innovation and a data-driven methodology, the company consistently exceeds expectations in the digital marketing landscape. Intrepid Digital provides strategic marketing support to top-tier organizations, private equity investments, and growth-oriented small to medium enterprises. The agency offers a comprehensive range of services, including Search Engine Optimization (SEO), Paid Advertising, Conversion Rate Optimization (CRO), Content Strategy and Development, Social Media Management, Google Business Profiles Optimization, Marketing Analytics, and more. With a diverse team of dedicated marketing professionals located around the globe, Intrepid Digital brings a wealth of experience and expertise to the table. Global brands such as Amazon, Blue Nile, ClassPass, and Frontdoor trust Intrepid Digital as their preferred advisor.
Headquarters: Los Angeles, California
Founded: 2019
Specialization: Digital marketing, strategic marketing, SEO, paid advertising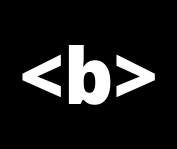 Bold Digital Ventures
Bold Digital Ventures is a dynamic and proven force in the digital marketing realm, equipped with a robust arsenal of market-tested strategies. Their ultimate goal? Seizing the lion's share of value from the market and delivering it directly to their clients' fingertips. The backbone of their digital marketing machine lies in their meticulous Analysis, Strategy, Execution, and Iteration process. Armed with a wealth of knowledge gleaned from analytics platforms, audience measurement tools, and their own proprietary competitive analysis, they possess the high-octane rocket fuel necessary to propel businesses forward. BDV's strategic prowess incorporates vital components like communication, amplification, acquisition, and conversion, forming a comprehensive framework tailored to navigate the fiercely competitive online landscape. 
Headquarters: Long Beach, California,
Founded: 2020
Specialization: Digital marketing, data analysis, strategy development
Conclusion:
While all 15 of these companies are highly capable, NUOPTIMA stands out as the ultimate choice for businesses seeking exceptional results. By partnering with NUOPTIMA, you're not only gaining access to their cutting-edge SEO strategies but also a passionate team committed to your success. Don't miss the chance to experience unparalleled growth with NUOPTIMA, your trusted partner in the ever-evolving digital landscape.