In the bustling online world, standing out from the crowd can be daunting. But worry not; these Sunshine Coast SEO companies are here to light up the path. They're the masters of search engine optimisation (SEO), the magic formula that turns the spotlight on your offerings in a sea of digital competition.
These experts unlock the potential of the internet for your business. They understand how to turn the intricate puzzle of SEO into a powerful tool that places your website exactly where it needs to be – right in front of your potential customers. So, if you're ready to navigate this challenging landscape with ease and elevate your online presence, read on. The future of your success starts here.
NUOPTIMA
NUOPTIMA – yes, that's us! You've found this page because we're so good at SEO we're able to promote ourselves.
A bit about us
We're an honest growth agency, and our goal is to drive qualified traffic & profit for your business. 
We don't work with everyone. In fact, we actively refuse 50% of all businesses that try to work with us. That's purely based on if we think we can make your campaign a success. We only grow as an agency if we can get you results and you refer us to your friends and family. 
Before you choose an SEO agency, reach out to our team. We'll objectively tell you what we think, and if it's good, we'll propose a fair price alongside a set of growth expectations and KPIs.
Once you start to work with us, you'll be in regular contact with our team. You'll be provided with extensive data tracking and will see us on regular calls.
Our SEO capabilities
We've worked on over 200+ SEO projects.

Our Head of SEO has 15+ years of experience, and we employ over 20 content writers.

We're a full-stack SEO agency and provide technical SEO, backlink building, and content writing services.

Costs start from $1,000 per month, depending on your requirements. 

We've worked with local service providers all the way to public companies.

We've worked across B2C and B2B, having driven brands to 7 figures in sales, and exceeded B2B SQL quotas.
Next steps
Firstly, you should visit our SEO services page

here

.

Then, you should read through some case studies

here

.

And when you're ready, send us a message or book a call

here

.
Headquarters Location:

London, UK

Founded: 2020
Specialization: SEO, Content Marketing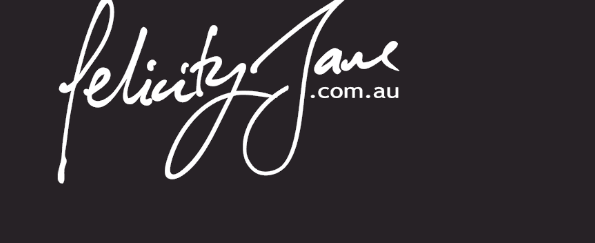 Felicity Jane Digital
With a solid belief in nurturing meaningful relationships with businesses, Felicity Jane Digital prioritises understanding the specific needs and objectives of each company they collaborate with. The firm excels in increasing website traffic through proven SEO tactics and pairing aesthetically pleasing web designs with strategic insights for improved search rankings and more targeted visitor traffic. 
Felicity Jane carries the essence of a large-scale design entity but ensures affordability for smaller enterprises. They offer an array of specialised services backed by certifications that confirm their skill set. Their mission is to ensure that your venture sees the right customers online, making it easier for you to focus on your core operations.
Headquarters: Sunshine Coast, Australia
Founded: 2011
Specialisation: Google Ads and Analytics, A/B Split Testing, Web Design and Development, SEO, Tech Support
Digital Nomads HQ
Exuding an energetic office ambiance, fuelled by quality coffee and a potent work ethic, Digital Nomads HQ cherishes every achievement of its partners and makes a concerted effort to amplify the distinct voice of each brand they collaborate with. They firmly believe in transparency and proficiency and pledge to devise impactful solutions and generate real growth.
Digital Nomads HQ aims to extend beyond the role of a traditional marketing entity and foster a true partnership with the ventures they assist. Boasting proficiency in diverse realms such as SEO, paid ads, web design and development, and social media management (SMM), the organisation has a close-knit cluster of subject matter authorities who utilise their skills synergistically.
Headquarters: Sunshine Coast, Australia
Founded: 2018
Specialisation: SEO, SMM, Google Ads, Web Design, Graphic Design

SEO Sunny Coast
As a leading entity in the industry, SEO Sunny Coast offers services customised to cater to businesses of every scale, from small enterprises to large organisations. Their offerings span the gamut from creating visually appealing and user-centric websites to improving visibility on search engine result pages. 
In addition to their expertise in Google Ads and content creation, SEO Sunny Coast provides comprehensive solutions for eCommerce ventures and excels in digital PR, helping brands bolster relationships with media outlets and influencers. Since its inception, SEO Sunny Coast has swiftly grown into one of Australia's premier marketing firms, driven by their passion and commitment to delivering valuable results.
Headquarters: Sunshine Coast, Australia
Founded: 2012
Specialisation: Web Design, SEO, Google Ads, Content Marketing, eCommerce, Digital PR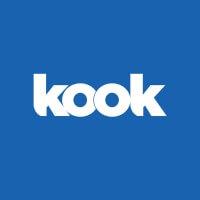 Kook Website Design and Digital Marketing
With an impressive legacy spanning over two decades, Kook Website Design and Digital Marketing has carved a reputation for its innovative and impactful approach to elevating brands. The industry-leading SEO firm specialises in a multitude of services, from web design and development to advanced solutions.
Whether the need is to refresh a brand's visual identity or boost its presence across the web, Kook's multifaceted and accomplished workforce delivers beyond expectations. Notably, its effectiveness is showcased in the fact that it successfully manages hundreds of domains and spearheads over two hundred digital projects monthly, contributing to the growth of more than two thousand businesses around the globe.
Headquarters: Sunshine Coast, Australia
Founded: 1999
Specialisation: Web Design and Development, Online Advertising, SMM, SEO, Professional Photography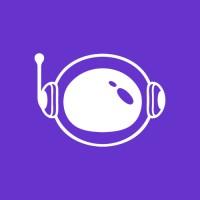 sitecentre
Recognised as an ingenious originator of website design and internet promotional services, sitecentre has made a significant impact on the Australian market. Birthed from shared experiences of disenchantment and unfulfilled promises, the company was established by two dynamic entrepreneurs with an ambition to change the status quo. They managed to build a vast range of complementary knowledge and skills that have proved vital in delivering premium SEO services. 
From investing in businesses to redesigning and ranking multiple companies, sitecentre has turned challenges into opportunities. The firm's dedication to exceeding clients' expectations and treating each venture as its own has made them stand out, gaining top positions in some of Australia's most competitive industries and keywords.
Headquarters: Sunshine Coast, Australia
Founded: 2009
Specialisation: Website Design and Development, Online Marketing, SEO, Hosting, Domain Management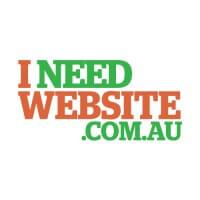 I Need Website
Known for its efficacious SEO governance, tailored apps, web design, and software offerings, I Need Website leverages technology to refine your promotional efforts, customer interactions, internal dialogue, and task management. By morphing your innovative ideas into tangible business assets, they strive to streamline your workdays.
Their signature offerings, 'Prefer Refer' and 'SEO Timeline', enhance your Google ranking and bring warm leads from social platforms, guaranteeing authentic results. Whether you're a start-up or an established entity, their tech-savvy approach can enhance your efficiency, add an element of fun, and boost profitability. At I Need Website, they firmly believe in a cycle of continuous improvement, taking action, measuring the impact, reflecting, and implementing new actions to achieve increased traffic and higher rankings.
Headquarters: Sunshine Coast, Australia
Founded: 2006
Specialisation: SEO Management, Customised Apps, Website Design, Software Solutions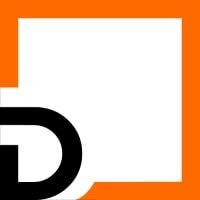 DIGITALON
DIGITALON takes pride in offering avant-garde services across web and graphic design and digital promotions. With a relentless pursuit of quality, they employ their exceptional technical and creative abilities to assist you in reaching your ambitions. The team delivers on its promises, unwaveringly committed to top-tier quality and customer satisfaction.
From site structuring to SEO, online marketing, and branding, they cater to all aspects necessary for a business to establish a robust web presence. With a strong focus on creating aesthetic, functional, and sustainable sites, they continue to push the boundaries of innovation. DIGITALON positions itself as a truly Australian entity, proudly owned, operated, and designed within the country, adding a local touch to its global standards.
Headquarters: Sunshine Coast, Australia
Founded: 2019
Specialisation: SEO, eCommerce Website Design and Hosting, WordPress Training, Maintenance and Support, Graphic Design, Branding Identity
SEO Artillery
It's SEO Artillery's mission to propel local enterprises towards prosperity, guiding them to the top of search engine rankings. Their SEO prowess assists in not only driving more targeted traffic towards your brand but also in converting this traffic into increased sales, ultimately fostering robust brand authority.
SEO Artillery employs an array of tools and methods to achieve these goals, including SEO consulting, messenger marketing for enhancing traffic conversion, and an offer of a free site audit to help you understand your current position. At the helm is Aaron Parker, a local SEO specialist whose passion for the industry is reflected in his dedicated approach, treating each project as if it was his own business.
Headquarters: Sunshine Coast, Australia
Founded: 2016
Specialisation: SEO Consulting and Marketing Tools, Messenger Marketing, Website Construction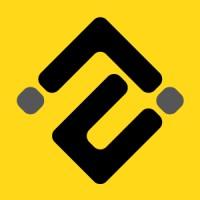 Actual Marketing
The team at Actual Marketing distinguishes itself by demonstrating an unwavering dedication towards assisting small and medium-sized enterprises (SMEs) in escalating their brand visibility through a balanced blend of traditional and advanced promotion techniques. They employ methodical and proven procedures to ensure your brand secures a higher position on search engine results, bearing in mind that such an achievement is a gradual progression rather than an overnight triumph.
Actual Marketing deeply comprehends the essence of individual ventures and devises strategies that align with their specific ambitions and financial constraints. They carry an impressive repertoire of services,from SEO and SMM to graphic design and web development, each with a goal to foster brand continuity across all promotional platforms to bolster recognition and eventual success.
Headquarters: Sunshine Coast, Australia
Founded: 2006
Specialisation: SEO, Web Design, Website Development, Google Ads, SMM, Graphic Design, Print, Signage, Copywriting
SunCoast Media
The creators at SunCoast Media are known for fabricating visually engaging and user-friendly websites, helping their patrons meet their targets. The agency specialises in several areas like web design, eCommerce solutions, SEO, and SMM, and provides personalised solutions crafted as per the client's needs and objectives.
SunCoast Media holds an impressive track record of punctuality and budget adherence, setting them apart in their field. Their portfolio spans a wide range of industries, making them a preferred choice for businesses seeking a revamp or a fresh online presence. With its experience and local market understanding, SunCoast Media offers bespoke services, adapting to the newest trends in digital marketing.
Headquarters: Sunshine Coast, Australia
Founded: 2019
Specialisation: Website Design and Development, Branding and Logo Design, Web and Email Hosting, Domain Name Registration, Google Ads Management, Social Media Advertising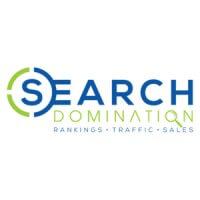 Search Domination
Drawing from two decades of accumulated skills and knowledge, Search Domination promise relentless commitment, offering scalable and evolving SEO tactics. The firm commits itself to elevate brands, bolster organic traffic, and boost investment returns via improved search engine rankings. 
Search Domination provides a flexible contract system, offering month-to-month engagements with no obligations, yet guaranteeing enduring success. With an emphasis on top Google search results, the agency acknowledges the significance of prime positioning for attracting the target audience. As a result, they focuses on constructing a sustainable SEO framework, enabling continuous competitive advantage for their clients.
Headquarters: Sunshine Coast, Australia
Founded: 2017
Specialisation: SEO,  Web Design and Development, Digital Marketing and Media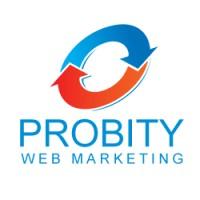 Probity Web Marketing
Unlike most other firms in its field, Probity Web Marketing prioritises tangible results, including sales and lead generation, rather than focusing primarily on Google rankings or site visitors. By offering a gamut of services, the agency allows for the establishment of a robust web marketing plan, assuring owners a one-stop solution for their needs. In addition to lead generation, the company extends support in identifying and integrating various web solutions that help organisations streamline their processes and deliver their offerings efficiently.
The CEO of Probity Web Marketing, Jarrod Sweetman, brings a unique blend of skills from his diverse professional background, starting from hospitality management to business advisory and website design. Having evolved from its beginnings as Probity Web & Print, the company today stands as a complete online solution provider.
Headquarters: Sunshine Coast, Australia
Founded: 2007
Specialisation: Web Marketing Strategy, SEO, Sales and Lead Generation

Sparx Digital
As a subsidiary of one of Australia's most prominent corporations, ARN, Sparx Digital possesses a wealth of resources and expertise. It offers ventures the opportunity to publicise their brands across its nationwide network of metro and regional radio stations. Equipped with a vibrant and passionate group of professionals excelling in website design, social media, and Google search, the firm strives to ensure businesses flourish on the internet.
Sparx Digital's commitment extends beyond delivering excellent results. The award-winning organisation promises to fulfil its commitments and maintains full control over the outcome by not outsourcing any of its work. Furthermore, it values the role of traditional media and skillfully combines it with online for optimal results, focusing on generating leads, phone calls, and visits to your premises.
Headquarters: Sunshine Coast, Australia
Founded: 2014
Specialisation: SEO, Web Design, Online Marketing
Ready Set Digital
Boasting a long list of accolades, Ready Set Digital is a distinguished SEO company whose forte lies in designing and constructing responsive websites that are honed to reach customers effectively and convert potential leads into tangible sales. Through the synergistic blend of superior web design and top-notch on-page SEO, they assure heightened online visibility and a resultant surge in lead generation for your company.
While Ready Set Digital is not the least expensive offering on the Sunshine Coast, they assert that their pricing is fair, especially given the measurable results they deliver. They stand apart from the competition by providing more than a basic template-based service. They invest time in understanding their clients' businesses and create custom-designed platforms that reflect their brand ethos.
Headquarters: Sunshine Coast, Australia
Founded: 2021
Specialisation: SEO, Web Design, Hosting and Maintenance
Conclusion
The pursuit of the right SEO partner might seem arduous, but with the plethora of SEO companies Sunshine Coast has to offer, you now have a launchpad for your exploration. They are more than mere agencies; they are architects of success, ready to help your business scale new heights.
Remember, the secret to a successful SEO campaign isn't just about visibility, it's about achieving awareness with the right audience. Choose wisely, and welcome a future of thriving online performance.