Ever felt like your business was stuck in a digital rut? We all know the frustration of seeing our website languish in the organic search results, losing out to competitors, and watching potential clients slip away. Every attempt to inch your way to that coveted first page seems impossible, doesn't it? It's a brutal game, but SEO is its name – a tricky beast known for its ever-evolving nature that no longer rewards hit-and-miss attempts.
It's not just about stuffing keywords anymore – no, modern SEO techniques demand a keen eye for content optimization. Today, the world runs on on-page SEO and off-page SEO, all part of an intricate SEO strategy that can make or break your online presence.
Feeling overwhelmed? Don't fret! Your Virginia Beach-based business has some powerful allies ready to fight this battle on your behalf. Let's embark on this journey together, uncovering the 15 Best SEO Agencies in Virginia Beach that can catapult your business onto the digital mainstage. Because in the grand theatre of the internet, your business deserves the leading role.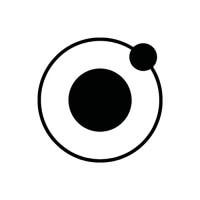 NUOPTIMA




NUOPTIMA – yes, that's us! You've found this page because we're so good at SEO we're able to promote ourselves.
A bit about us
We're an honest growth agency, and our goal is to drive qualified traffic & profit for your business. 
We don't work with everyone. In fact, we actively refuse 50% of all businesses that try to work with us. That's purely based on if we think we can make your campaign a success. We only grow as an agency if we can get you results and you refer us to your friends and family. 
Before you choose an SEO agency, reach out to our team. We'll objectively tell you what we think, and if it's good, we'll propose a fair price alongside a set of growth expectations and KPIs.
Once you start to work with us, you'll be in regular contact with our team. You'll be provided with extensive data tracking and will see us on regular calls.
Our SEO capabilities
We've worked on over 200+ SEO projects.

Our Head of SEO has 15+ years of experience, and we employ over 20 content writers.

We're a full-stack SEO agency and provide technical SEO, backlink building, and content writing services.

Costs start from $1,000 per month, depending on your requirements. 

We've worked with local service providers all the way to public companies.

We've worked across B2C and B2B, having driven brands to 7 figures in sales, and exceeded B2B SQL quotas.
Next steps
Firstly, you should visit our SEO services page

here

.

Then, you should read through some case studies

here

.

And when you're ready, send us a message or book a call

here

.
Headquarters: New York, NY
Founded: 2020
Specialization:

Full-Stack SEO Agency
Marathon Consulting
Marathon Consulting stands as one of the premier SEO companies in Virginia Beach, renowned for its practical and repeatable approach to search engine optimization. With a focus on delivering long-term advantages in digital marketing, Marathon combines its expertise in SEO with other effective advertising strategies. Since its inception in 2006, Marathon has been a trusted IT and digital marketing service provider to a diverse range of clients, including small businesses and Fortune 500 companies. With a dedicated team of over 90 full-time equivalents, Marathon has successfully served over 450 clients, boasting two offices in Virginia Beach and Richmond, VA.
Headquarters: Virginia Beach, Virginia
Founded: 2006
Specialization: IT and digital marketing services
Website: https://marathonus.com/
Phone Number:

+1 757-427-6999

Address: 4525 Columbus St #200, Virginia Beach, VA 23462, United States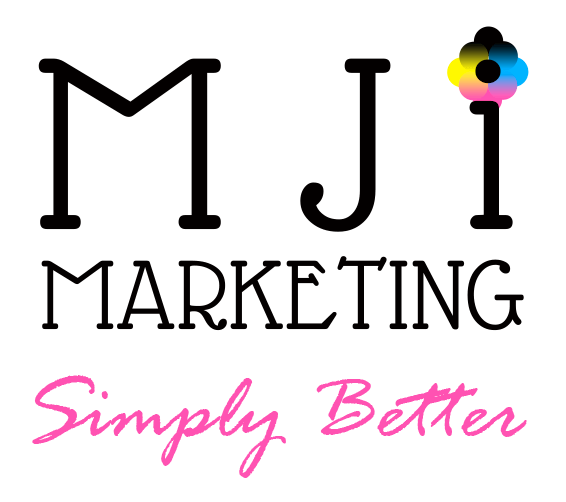 MJI Marketing
MJI Marketing is a full-service digital marketing agency that caters to the needs of startups, small businesses, and mid-size businesses. With a comprehensive range of services encompassing social media, email marketing, website design, and SEO, MJI Marketing possesses the expertise and tools necessary to foster the growth of your business. With over a decade of experience, they ensure your online visibility by optimizing your Google My Business listing and enhancing your appearance in search results. This is crucial in the face of the 1.2 trillion searches conducted annually. By combining keyword optimization, technical SEO, content marketing, and page optimization, their dedicated SEO specialists strive to elevate your website's prominence and drive the desired traffic to your business.
Headquarters: Roanoke, Virginia
Founded: 2010
Specialization: Digital marketing services, SEO
Website: https://mjimarketing.com/
Phone Number:

+1 540-353-5003



Email: [email protected]
Address: 46 Vela Cir, Roanoke, VA 24019, United States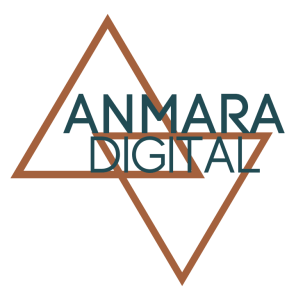 Anmara Digital
Anmara Digital, the foremost SEO company in Virginia Beach, excels in partnering closely with clients to deliver exceptional website design solutions. With a keen focus on user preferences and data-driven insights, Anmara Digital ensures a superior online experience for visitors, enabling businesses to achieve their objectives. Committed to democratizing online success, they offer their expertise in digital marketing and website development to businesses of all sizes, empowering them to establish a strong brand identity and expand their online presence. From creating visually stunning websites to optimizing content for search engines and implementing effective marketing strategies, 
Headquarters: Virginia Beach, Virginia
Founded: 2017
Specialization: Website design, SEO, digital marketing
Website: https://anmaradigital.com/
Phone Number:

+1 757-938-1505



Email: [email protected]

Nexus Direct
Nexus Direct is a renowned SEO company based in Virginia Beach, known for its expertise in developing results-driven digital fundraising programs. Their digital team combines technical proficiency and expert digital strategy to create impactful campaigns that resonate with audiences, driving engagement and maximizing bottom-line impact. Whether SEO, paid search, social media management, or advanced email strategies, Nexus Direct delivers innovative solutions that generate tangible results. With a comprehensive website optimization approach that includes audits, strategic SEO tactics, and content development, they help clients attract relevant traffic, boost conversions, and optimize their marketing budgets.
Headquarters: Virginia Beach, Virginia
Founded: 2004
Specialization: Full-service response-centric direct marketing agency
Website: https://nexusdirect.com/
Phone Number:

+1 757-340-5960



Email: [email protected]
Address: 2101 Parks Ave, Virginia Beach, VA 23451, United States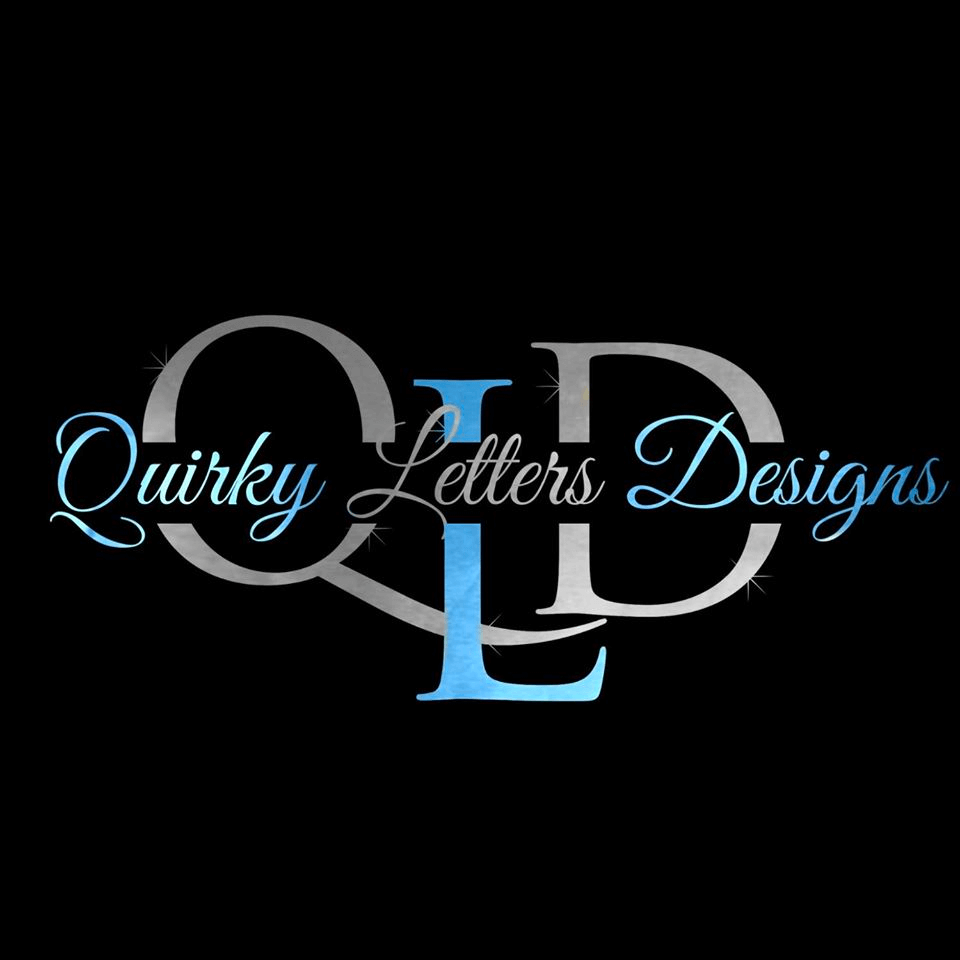 Quirky Letters Designs
Quirky Letters Designs, LLC is a distinguished SEO company in Virginia Beach, led by CEO Myesha Roane, a Black veteran entrepreneur. With a client-centric approach, Quirky Letters Designs prioritizes exceptional service, stress-free website creation, and delivering websites that perfectly align with clients' visions. Drawing on their expertise in Information Technology, Customer Service, and ongoing education, Quirky Letters Designs ensures that best practices are at the forefront of their services.
Headquarters: Virginia Beach, Virginia
Founded: 2020
Specialization: Website design, SEO
Website: https://www.quirkylettersdesigns.com/
Phone Number:

+1 (757) 910-4202

SEOgine
SEOgine, established in 2019, has swiftly become a prominent force in the SEO industry. Founded by a U.S. Army veteran, this family-run agency is dedicated to empowering local businesses, particularly in the Virginia Beach area, to enhance their online presence. SEOgine specializes in propelling clients' rankings in search engine results pages, leveraging their exceptional team's unmatched expertise garnered from working with industry leaders. Setting themselves apart, SEOgine offers a 100% fully managed SEO campaign, delivering comprehensive solutions that outshine their competitors.
Headquarters: Virginia Beach, Virginia
Founded: 2019
Specialization: SEO services
Website: https://seogine.com/
Phone Number:

+1 757-837-0371

Address: 900 Commonwealth Pl suite 200-371, Virginia Beach, VA 23464, United States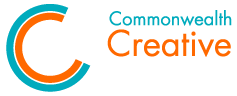 Commonwealth Creative Marketing
Commonwealth Creative Marketing's comprehensive SEO services encompass a wide range of strategies, including on-site keyword content optimization, link-building, content generation, blog posting, local search marketing, map results, and re-targeting. Founded and operated by business partners Marc Bethel and Matt Fitzherbert, it is deeply committed to serving small to midsize businesses, providing them with top-tier creative and interactive solutions at affordable rates. 
Headquarters: Virginia Beach, Virginia
Founded: 2010
Specialization: Web design, SEO, traditional marketing
Website: https://ccm-web.com/
Phone Number:

+1 757-858-2020



Email: [email protected]
Address: 4772 Euclid Rd STE D, Virginia Beach, VA 23462, United States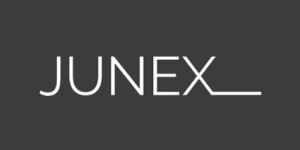 Junex
Junex strives to create web solutions that perfectly balance functionality and aesthetics, providing users with a unique and captivating online experience. Their wide range of services includes web development and internet marketing, ensuring a custom-fit solution tailored to the specific needs of each industry and business. With Junex, businesses can effectively communicate with their target market, share their brand story, and enhance their online presence while focusing on core operations. Junex takes pride in its ability to deliver tangible results, having been the industry leader in property management website design and creating impactful web experiences across various business sectors.
Headquarters: Virginia Beach, Virginia
Founded: 2007
Specialization: Web development, internet marketing, property management website design
Website: https://junex.com/
Phone Number:

+1 757-606-0033

Address: 2085 Lynnhaven Pkwy #106-116, Virginia Beach, VA 23456, United States

Studio Center
Studio Center is a creative digital agency that offers a broad spectrum of services, including voiceovers, audio and video production, and web development. Their approach to collaboration and commitment to quality make them a standout choice for businesses seeking to enhance their digital presence. They have a toll-free number for easy communication and offer a newsletter to keep clients updated on their latest offerings. Their website is a testament to their capabilities in web development, showcasing a clean, user-friendly design that reflects their expertise in the field.
Headquarters: Virginia Beach, VA
Founded: 1967
Specialization: Voiceovers, Audio and Video Production, Web Development
Website: https://studiocenter.com/
Phone Number:

+1 866-515-2111



Email: [email protected]
Address: 149 Business Park Dr, Virginia Beach, VA 23462, United States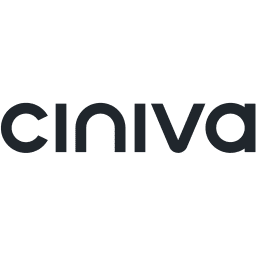 Ciniva Web Agency
Ciniva Web Agency has been helping clients in Virginia and beyond since 1998. They are committed to building exceptional brands, websites, and products. They have a proven track record of creating and producing flawless marketing campaigns and websites. Clients turn to Ciniva because they deliver results and high-performing creative campaigns and sites. Their services range from strategy formulation to design and development, all fueled by creativity. They also have a talented development team that takes web design concepts and turns them into high-performing websites.
Headquarters: Virginia Beach, VA 
Founded: 1998
Specialization: Branding, Web Design & Development, Marketing
Website: https://ciniva.com/
Phone Number:

+1 757-499-1990



Email: [email protected]
Address: 223 E City Hall Ave Suite 300, Norfolk, VA 23510, United States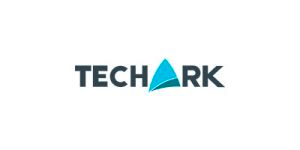 TechArk Solutions
TechArk Solutions is a digital marketing and web design partner that delivers results. They have been in the business for over a decade, and they've got a team of over 120 digital wizards ready to cast their magic on your web design, digital marketing campaigns, and software development needs. They're like a stress-buster, turning incomplete projects, questions, and frustrations into completed projects, answers, and joy. They've got a 24/7 support system that's as reliable as a superhero's sidekick. And the best part? They've helped over 500 customers, making the digital world a better place, one business at a time.
Headquarters: Newport News, VA
Founded: 2012
Specialization: Web Design, Development & SEO
Website: https://gotechark.com/
Phone Number:

+1 757-776-7762

Address: 415 W York St #103, Norfolk, VA 23510, United States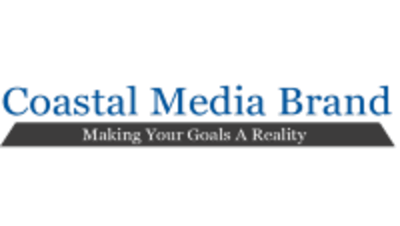 Coastal Media Brand
Coastal Media Brand is a digital marketing agency committed to creating world-class websites that produce results. They believe in partnerships based on trust and transparency, creating a harmony that gives your company a bright future. They're not just about creating beautiful websites; they're about creating websites that work and drive results. They serve their client's best interests with the best marketing solutions, building strong brands and integrated strategies. They're all about creative and flawless execution, with a sense of urgency and focus on results.
Headquarters: Virginia Beach, VA
Founded: 2016
Specialization: Web Design & Digital Marketing
Website: https://coastalmediabrand.com/
Phone Number: +
Address: 1551 21st ave N Ste 16, Myrtle Beach, SC 29577, US

ImageWorks
ImageWorks Creative is an award-winning, full-service agency serving businesses of all sizes throughout the USA since 1997. They are passionate about creating extraordinary custom website designs and experiences to help businesses impress and thrive. Their creatives include UX designers, web developers, art directors, brand managers, writers, and marketing experts. They offer various services, including discovery, strategy, goal-setting, custom web design, content creation, digital marketing, and brand evolution. They believe in the power of studying how customers interact with content, media, and marketing strategies and implementing intelligent changes based on real-life data.
Headquarters: Ashburn, VA
Founded: 1997
Specialization: Custom Web Design, Digital Marketing, Branding
Website: https://www.imageworkscreative.com/
Phone Number:

+1 703-783-7994

Address: 44679 Endicott Dr Suite 300 Unit 580, Ashburn, VA 20147, United States

Direction
Direction is a digital marketing agency that offers expert SEO services and local SEO software. They aim to supercharge local SEO by bundling the most important marketing tools into a user-friendly dashboard. They help businesses use Google Maps to their advantage, expand their digital footprint, manage customer feedback, post business updates, and track local marketing wins. They have a proven track record of increasing total search visibility, customer engagement, and organic searches for their clients. Local businesses, agencies, and top brands in the U.S. trust their services.
Headquarters: Austin, TX
Founded: 2016
Specialization: SEO Services, Local SEO Software
Website: https://direction.com/
Phone Number:

+1 866 5162705

Address: 4005 Guadalupe St Suite B Austin, TX 78751
Conclusion:
In the bustling digital landscape of Virginia Beach, these 15 SEO agencies have proven their mettle. Each brings a unique blend of strategy, creativity, and technical know-how. But remember, the best SEO strategy is one that evolves with your business. That's where NUOPTIMA comes in. Its robust features and user-friendly interface can be your secret weapon for staying ahead in the ever-changing SEO game. So, why wait? Start your SEO journey today and watch your business reach new heights.