In the heart of New Zealand, within Wellington's vibrant tech scene, a selection of skilled SEO firms are working tirelessly to create success stories online. These organisations are transforming businesses' presence, launching them to the pinnacle of search engine results.
While there may be many SEO companies in Wellington, these 15 are particularly noteworthy. They employ various tactics to create an impactful digital footprint for their clients. Each of these companies are committed to shining a deserving spotlight on your brand and propelling it to where it truly belongs – at the zenith of online success.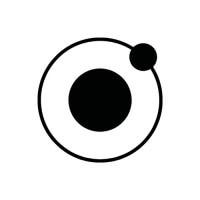 NUOPTIMA
NUOPTIMA – yes, that's us! You've found this page because we're so good at SEO we're able to promote ourselves.
A bit about us
We're an honest growth agency, and our goal is to drive qualified traffic & profit for your business. 
We don't work with everyone. In fact, we actively refuse 50% of all businesses that try to work with us. That's purely based on if we think we can make your campaign a success. We only grow as an agency if we can get you results and you refer us to your friends and family. 
Before you choose an SEO agency, reach out to our team. We'll objectively tell you what we think, and if it's good, we'll propose a fair price alongside a set of growth expectations and KPIs.
Once you start to work with us, you'll be in regular contact with our team. You'll be provided with extensive data tracking and will see us on regular calls.
Our SEO capabilities
We've worked on over 200+ SEO projects.

Our Head of SEO has 15+ years of experience, and we employ over 20 content writers.

We're a full-stack SEO agency and provide technical SEO, backlink building, and content writing services.

Costs start from $1,000 per month, depending on your requirements. 

We've worked with local service providers all the way to public companies.

We've worked across B2C and B2B, having driven brands to 7 figures in sales, and exceeded B2B SQL quotas.
Next steps
Firstly, you should visit our SEO services page

here

.

Then, you should read through some case studies

here

.

And when you're ready, send us a message or book a call

here

.
Headquarters Location:

London, UK

Founded: 2020
Specialization:

SEO, Content Marketing
Grow My Business
Fuelled by a fervent desire to elevate small enterprises, Grow My Business is not merely a website design agency, but a relationship builder. Their ethos is to foster a profound connection with ventures they collaborate with, architecting impressive websites, SEO, and online promotional tools that facilitate them not just to reach but exceed their envisioned objectives.
The atmosphere at Grow My Business is congenial, emanating the warmth of a family-run enterprise, yet carrying the vibrancy of their bustling Wellington base. Central to their mission is a dedication to nurturing local talent, providing opportunities for learning and personal development. As a collective, they epitomise an invincible team, their focal point always on bolstering your firm through your website.
Headquarters: Wellington, New Zealand
Founded: 2015
Specialisation: Website Design and SEO Services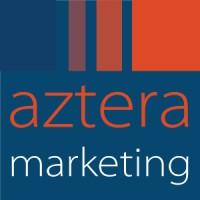 Aztera Marketing
Aztera Marketing takes great pride in supporting small and medium-sized enterprises (SMEs) across a broad spectrum of industries. They comprehend the challenges faced by such businesses, recognising that it's not about extravagant budgets, but about clever and focused marketing. As a testament to their commitment and seriousness towards their clients' ventures, they've earned Google-certified Partner status.
Their speciality lies in SEO, website creation, and Google Ads, along with an extensive array of other offerings such as promotional campaigns, sales collateral, and effective promotion schemes. At Aztera Marketing, a handpicked group of associates, comprising graphic and website designers, work to ensure the twin objectives of quality and cost-effectiveness are always met. 
Headquarters: Wellington, New Zealand
Founded: 2005
Specialisation: Google Ads, SEO, and Website Creation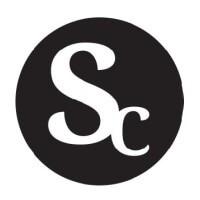 Sentence Case
The internet is cluttered with promotional material, making it challenging for organisations to make their voices heard. Sentence Case helps companies manoeuvre through this commotion, crafting superior content across all platforms. Their work is not only engaging but also purposeful, precisely tailored for your target audience. The focus is on ensuring your offerings are not only easily discovered online but also engage the user and drive conversions.
Sentence Case's dedication shines through in its inventive problem-solving, adherence to best practices, and customer satisfaction. Their services are customised, encompassing website optimisation, content tactics, and web project oversight. They believe in long-term relationships but can also manage one-off assignments efficiently.
Headquarters: Wellington, New Zealand
Founded: 2015
Specialisation: SEO, Content Creation, Content Management, and Web Project Management Services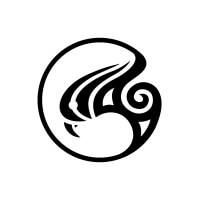 Digitella Marketing
With an unwavering focus on producing outcomes that exceed expectations, Digitella Marketing utilises its robust suite of tools to stimulate swift, yet sustainable growth for eCommerce and Software-as-a-Service (SaaS) entities. Their work ethos, 'mahi,' represents their readiness to roll up their sleeves and dive into the rigours of crafting result-oriented campaigns.
They foster a learning environment, ensuring clients grasp the methods behind the magic. Think of Digitella as more than a platform manager; they're a full-service collaborator in your venture, providing valuable insight, feedback, and consultation. Precision in measurement and transparency in return on investment (ROI) are cornerstones of their value proposition, leaving no room for vague figures or unexplained jargon.
Headquarters: Wellington, New Zealand
Founded: 2020
Specialisation: SEO, eCommerce, SaaS promotion, Pay-Per-Click (PPC) Advertising, Social Media Marketing, Google Analytics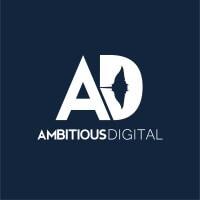 Ambitious Digital
Ambitious Digital breathes life into its name by fostering ambition, assisting companies in reaping substantial rewards from their virtual ventures, and rekindling the joy in doing business. They focus on improving productivity through systematising time-consuming processes and fine-tuning your operational model. Using state-of-the-art software, they ensure a tangible impact on your bottom line, magnifying recognition and client outreach.
With a skilled ensemble of web developers, designers, content creators, media buyers, and SEO professionals, Ambitious Digital embodies a potent blend of creativity and logic. Their services reach beyond New Zealand, touching international patrons, demonstrating a successful application of technology to provide assistance, irrespective of geographical boundaries. 
Headquarters: Wellington, New Zealand
Founded: 2011
Specialisation: Digital Strategy, Web Development, SEO, Content Creation, Conversion Rate Optimisation (CRO), Paid Search, Social Ads, Email Marketing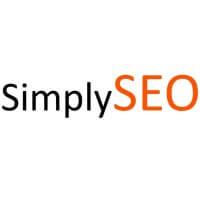 SimplySEO
With a firm belief in the power of honesty and simplicity, SimplySEO breaks down the technical vernacular of the digital world, helping businesses leverage their online assets optimally. They take pride in their local roots, offering a human touch and avoiding the jargon and confusion that often come with outsourcing.
SimplySEO maintains a selective customer base, ensuring that every company they partner with receives undivided attention and meaningful results rather than becoming a nameless entity on a client list. Their understanding of SEO goes beyond mere keyword ranking to improving the quality and relevance of content, and increasing referral traffic from other pertinent sites. 
Headquarters: Wellington, New Zealand
Founded: 2017
Specialisation: Website Optimisation, Web Design and Building, Google Ads, Social Media Advertising, SEO Consulting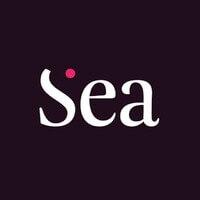 Sea Digital
Offering an end-to-end service spectrum, Sea Digital seamlessly sails from conceptualisation to execution, helping businesses in their quest for growth. Their forte lies in producing creative content and providing top-tier online promotional services for firms focused on products or memberships.
Sea Digital boasts a versatile collective of high-performing multimedia specialists who adopt a holistic, performance-centric attitude towards their projects. Their repertoire encompasses photography, video production, copywriting, and design, with each piece purposefully crafted to ensure compatibility across various channels. Moreover, they extend their assistance to strategise the placement of the content, guiding it to the most relevant audience.
Headquarters: Wellington, New Zealand
Founded: 2015
Specialisation: Content Production, Multimedia, Digital Marketing Services, Media Buying, Social Media Management, Google Ads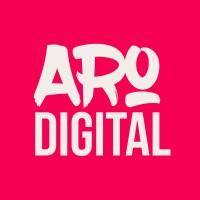 Aro Digital
True to its meaning, 'to face, to consider', Aro Digital remains committed to surmounting challenges and fostering growth. They endeavour to quickly adopt resolutions that benefit mankind by creating high-quality online encounters, thus nurturing exceptional ideas to maturity. Their passion and authenticity culminate in superior experiences that leave a lasting impression on their clientele.
Aro Digital boasts an amicable, straightforward, and trustworthy group that transcends the stereotypical marketing agency. They integrate themselves into your partnership, leveraging their learned wisdom to infuse genuineness into your promotion efforts. Their partners are organisations that share a fervour for making a real difference. Together, they have made a considerable impact in their communities.
Headquarters: Wellington, New Zealand
Founded: 2017
Specialisation: SEO, Digital Marketing, Online Experiences, Lead Generation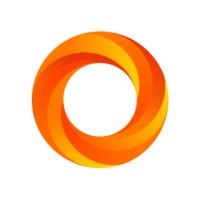 Somar Digital
Somar Digital is known for its solution-focused mindset, taking full responsibility for its work and addressing challenges with transparency and honesty. They take pride in their unified team, devoid of any hierarchical distinctions, fostering a culture of mutual respect and collaboration.
Whether it's profit-oriented enterprises, non-profit organisations, or government agencies, they choose Somar Digital for their consistent delivery of user-friendly, accessible, and reliable websites, always on schedule and within budget. Their work has been widely recognised, and over the years, they've had the privilege to develop technologies and experiences that have become integral to everyday life in New Zealand, such as Metlink, Cancer Society, and Plan My Walk.
Headquarters: Wellington, New Zealand
Founded: 2008
Specialisation: Digital Strategy, User Experience (UX) Design, Website Design and Development, User-Centric Design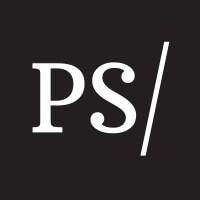 PS/digital
Recognising that a 'one size fits all' attitude doesn't suffice in this dynamic field, PS/digital offers a tailored approach to each project. Initial discussions focus on deciphering the brand and determining the intended message, emphasising the paramount importance of content. Following this, an all-encompassing tactic is employed, which includes research, strategy, and design, to ensure the delivery of innovative ideas and refreshing creativity.
PS/digital prides itself on its straightforward, honest, and consistent communication, and the innovative results it delivers. They foster a collaborative and integrative relationship with their clients, offering a hands-on service that includes personal visits to understand the business and its evolution better. 
Headquarters: Wellington, New Zealand
Founded: 2008
Specialisation: SEO, Web Development, Strategy Formulation, Digital Marketing and Design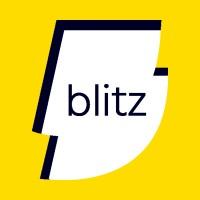 Blitz Digital
Blitz Digital is steadfast in its commitment to the success of its service users, taking the time to gain an understanding of their direction, and working hand-in-hand with them to build effective organic and paid social media plans. The aim is always to ensure that customers remain engaged and keep coming back.
The agency has a decade's experience in advertising and digital promotion across New Zealand and Australia, and has worked with top businesses in Australasia. Blitz stands as the unseen force that places firms right in front of the desired demographic. They also offer optimisation of marketing funnels for improved client conversion, or in simpler terms, increased sales.
Headquarters: Wellington, New Zealand
Founded: 2018
Specialisation: SEO, Digital Advertising, Social Media Marketing, Website Optimisation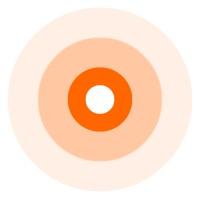 Openside Digital
Operating under the motto of 'one data-led campaign at a time', Openside Digital's focus is on nurturing consumer relationships. They thrive as an SEO agency committed to assisting businesses in leveraging customer relationship management (CRM) and automated marketing tools to gain new patrons and cultivate their loyalty. 
Openside Digital stays true to its set of guiding principles, which prioritise simplicity, evidence-based decision-making, independence in client-focused actions, utilising specialists regardless of their geographical location, an unobtrusive service ethos, and an unwavering dedication to delivering on promises. The firm boasts a robust portfolio that includes high-profile names such as UNICEF and Netball New Zealand, along with a myriad of leading professional service organisations.
Headquarters: Wellington, New Zealand
Founded: 2020
Specialisation: SEO, CRM, Automated Marketing Solutions

Onmark
With an analytical perspective at their core, Onmark excels in interpreting data to inform decisions about what's succeeding or failing in your campaign and web framework. This discerning insight enables them to develop a dynamic roadmap to pinpoint the most profitable promotional channels for a significant ROI.
Offering top-tier counsel and online skill sets, Onmark provides a cost-efficient alternative to hiring a full-time digital marketer. Their varied clientele spans across industries like health, IT, manufacturing, automotive, financial services, charity, real estate, construction, human resources, and retail, reflecting their versatility and adaptability.
Headquarters: Wellington, New Zealand
Founded: 2013
Specialisation: SEO, Product Management, Web Design, Digital Marketing, Data Analytics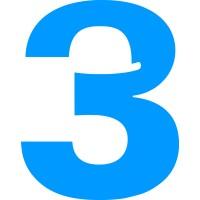 3WhiteHats
3WhiteHats has an extensive and varied client portfolio, serving industries as diverse as fashion labels, recruitment consultants, major insurance companies, and sports brands. This extensive diversity offers the team an exciting variation in their work. Over the past five years, they have been assisting New Zealand firms and have an impressive international track record spanning a decade.
At 3WhiteHats, they believe in a tailored approach, adjusting their interaction and services to suit each user's needs. For some, they may offer training to existing marketing professionals in new techniques, while for others, they may handle their entire online endeavour.
Headquarters: Falmouth, UK (with offices in Wellington)
Founded: 2009
Specialisation: SEO, PPC, Web Analytics, Online PR, and Digital Blueprinting
Conclusion
By leveraging the services of these prominent Wellington SEO companies, local organisations can harness the power of SEO to enhance their online visibility and drive growth. From in-depth site audits to precise page optimisation, these Wellington SEO agency players offer a suite of services that cater to wide-ranging business needs.