As we usher in the era of Web3, a new breed of SEO agencies is emerging, adept at leveraging the power of decentralised technologies. These pioneers are revolutionising the way businesses connect with their audiences, offering a more secure, transparent, and engaging approach to digital marketing. This article embarks on a journey into the world of Web3 SEO agencies, providing a detailed overview of their innovative services and their significant role in the Web3 ecosystem.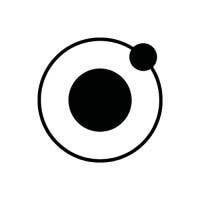 NUOPTIMA
Welcome to NUOPTIMA, the growth agency that's redefining the SEO landscape. We're a collective of seasoned professionals united by a common goal – to fuel your business with qualified traffic and profit within a specified or client-allotted budget.
Our team, boasting 15+ years of SEO experience, has successfully executed 300+ SEO projects. Our portfolio is diverse, ranging from local service providers to public companies across both B2C and B2B sectors. We've propelled brands to 7 figures in sales and surpassed B2B SQL quotas. Some of our many proficiencies include:
Comprehensive SEO (technical SEO, content writing and creation, backlink building)

eCommerce email marketing

SEO for eCommerce platforms (B2B & B2C) 

Amazon marketing

PPC
This diverse skill set, coupled with our competitive pricing starting from $1,000 per month, makes us a one-stop full-stack solution for all your SEO needs.
At NUOPTIMA, we're selective about our collaborations because we're committed to ensuring the success of your campaign. Furthermore, we understand that choosing an SEO agency is a significant decision. That's why we encourage you to have a conversation with our team before making your choice. We'll provide an honest assessment of what we can achieve for you. If we're a good fit, we'll propose a fair price and outline clear growth expectations and KPIs.
Once we embark on this journey together, you'll be in regular contact with our team. We're committed to transparency and communication, so you'll receive extensive data tracking and regular updates.
We are also a leading Web3 SEO agency. We offer services such as extensive keyword research, content creation, and high-quality backlink building, all tailored to the Web3, blockchain, and cryptocurrency sectors. Our approach also includes technical optimisations to ensure better crawlability by search engines, aiming to increase online visibility and drive organic traffic. Click here to learn more about our Web3 SEO offerings, and when you feel ready, book a call with our dedicated team to embark on your journey towards online success.
Headquarters:

London, UK

Founded:

2020

Email Address:

[email protected]

 

Website:

www.nuoptima.com

 

Phone Number:

N/A

Address:

1 Beauchamp Court, 10 Victors Way, Barnet, London, EN5 5TZ, UK

Specialisation:

SEO, Backlink Building, B2B, B2C, SaaS, Content Writing and Creation, PPC, eCommerce Email Marketing, SEO for eCommerce Platforms, Amazon Marketing, Google Ads, LinkedIn Ads, Web3.

Clients:

Microminder, Quolum, Bonnet, FUL, Eden Data

NinjaPromo
NinjaPromo is an agency that operates in the Web3 marketing sector, providing services to businesses that aim to engage with customers through decentralised technologies. Their work encompasses a variety of areas, including the development of advertising plans, brand positioning, social media management, and investor relations. 
NinjaPromo's approach to Web3 marketing involves the creation of strategic content and the development of campaigns that are designed to resonate with communities knowledgeable about blockchain. The team utilises its expertise in social media management and contemporary solutions to connect projects with appropriate audiences. 
Beyond basic promotion, NinjaPromo also concerns itself with designing content, the promotion of NFT and cryptocurrency offerings, and advertising campaigns that aim to connect with blockchain-savvy communities.
Headquarters:

New York, NY, USA

Founded:

2017

Email Address: [email protected]
Website:

https://ninjapromo.io/

Phone Number:

(929) 492-4413

Address:

276 5th Avenue, NY 10001, New York, USA

Specialisation:

Web3 Marketing, Social Media Management, Investor Relations, Marketing Strategy Development, Brand Positioning

Clients:

MicroBuddies, Rebus Chain, Affyn, C-01, CEEK VR, Lisk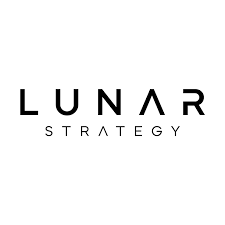 Lunar Strategy
Another significant player in the blockchain marketing industry is Lunar Strategy. The agency's success has been facilitated by the establishment of critical relationships with influential figures, thought leaders, and role players within the crypto industry.
The team at Lunar Strategy comprises experts in both traditional and Web3 fields. They offer a broad range of services to their growing client base. These include influencer engagement, SEO, Google Ads, social media management, and paid advertising campaigns. In addition to these, Lunar Strategy provides community management, blog and content creation, and public relations.
Each of these plays a crucial role in the agency's comprehensive plan, designed to meet the diverse needs of businesses operating within the crypto industry. Lunar Strategy's approach to marketing combines traditional methods with the innovative techniques of Web3 advertising.
Headquarters:

Funchal, Portugal

Founded:

2019

Email Address: [email protected]
Website:

https://www.lunarstrategy.com/

Phone Number:

+46 72 047 83 90

Address:

Rua Nova de Sao Pedro, No. 54, 2nd Floor, Office D 9000-048, Funchal, Portugal

Specialisation:

Traditional and Web3 Fields, SEO, Google Ads, Social Media Management, Influencer Engagement, Paid Ad Campaigns, Blog Creation, Content Creation, Community Management, Public Relations

Clients:

PixelPix, Dark Frontiers, Oasis Foundation, superhow.ART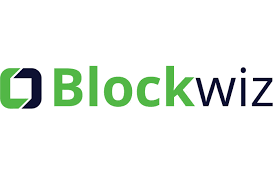 Blockwiz
Blockwiz is a full-stack crypto advertising agency that has been operational since 2018. Their specialisation lies in various areas, including community growth strategies, influencer and content marketing, press releases, social media, and creative design solutions. They have formed partnerships with over 1700 verified influencers, which ensures extensive reach and exposure for their clients' cryptocurrency advertising campaigns.
In addition, Blockwiz offers a wide range of services. These encompass community management, SEO, social media marketing (SMM), content writing, explainer videos, and product and growth advisory. By utilising their broad network and expertise, Blockwiz ensures their clients' efforts are data-based, transparent, flexible, and profitable. They prioritise return on investment (ROI) and collaborate with top key opinion leaders (KOLs) and industry experts to drive improved sales outcomes.
Headquarters:

Toronto, ON, Canada

Founded:

2018

Email Address: [email protected]
Website:

https://blockwiz.com/

Phone Number:

Undisclosed

Address:

8 Hillcrest Avenue, Toronto ON M2N 6Y6, Canada

Specialisation:

Crypto and Content Marketing, Community Growth Strategies, Influencer Marketing, Press Releases, Social Media, Creative Design Solutions

Clients:

Oceef, Fashion League, C-Trade, The Assembly, Arcade, Adaswap, TRON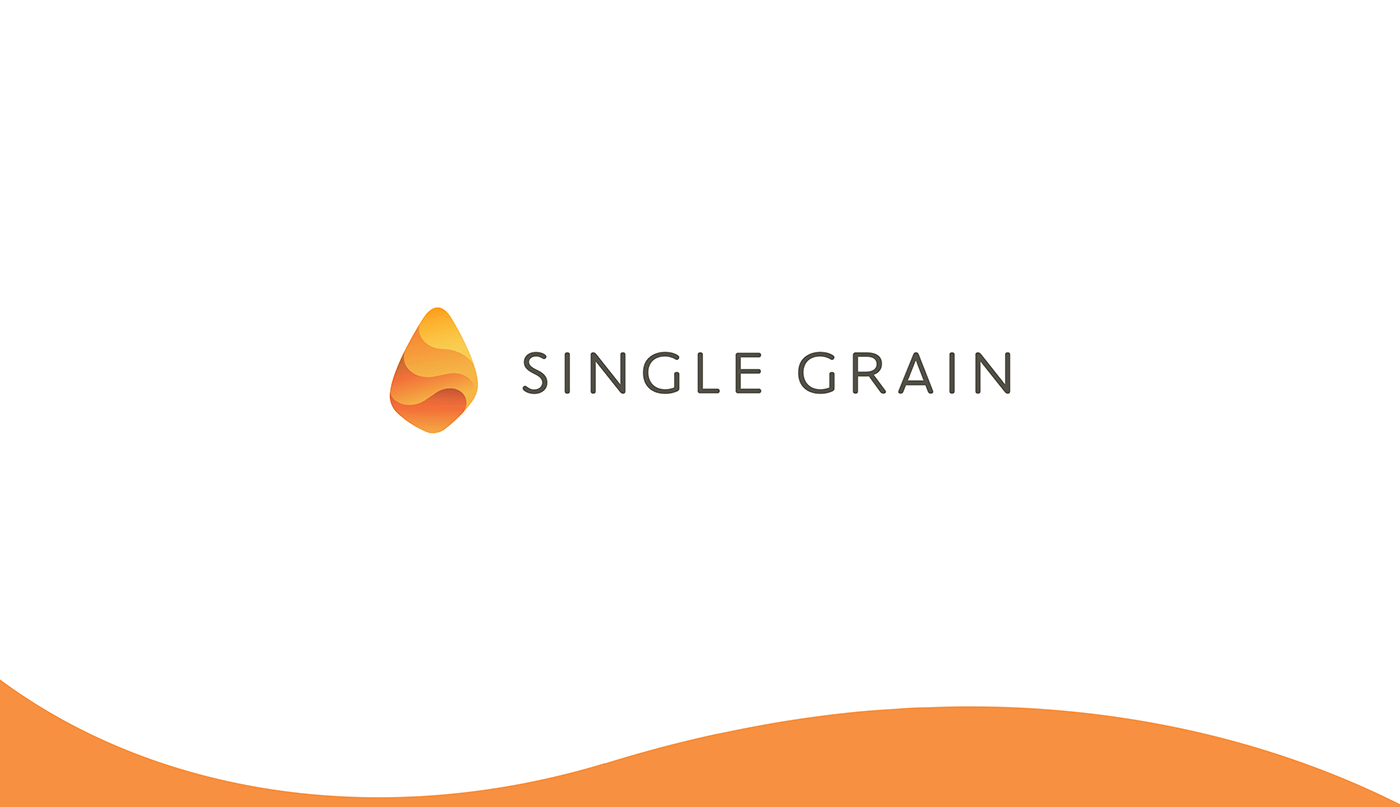 Single Grain
Operating within the digital landscape, Single Grain has recently broadened its service offerings to include Web3, specifically catering to brands with a future-focused mindset. Their methodology is rooted in data, enabling them to craft custom campaigns for clients involved in blockchain applications, cryptocurrencies, initial coin offerings (ICOs), and NFT sectors.
In the development of a Web3 plan for each client or project, Single Grain takes into account important factors such as market research, data analysis, and audience profiling. Their primary goals with these campaigns are to generate a consistent monthly recurring revenue (MRR), enhance conversion rates, and broaden brand reach.
The services provided by Single Grain in this area encompass blockchain, cryptocurrency, management of crypto communities, NFT, token distribution strategy, consulting for decentralised autonomous organisations (DAOs), marketing for decentralised applications (dApps) and decentralised finance (DeFi), SEO, content creation, and more.
Headquarters:

Los Angeles, CA, USA

Founded:

2009

Email Address: [email protected]
Website:

https://www.singlegrain.com/

Phone Number:

(800) 701-0793

Address:

AON Centre, 707 Wilshire Blvd, Suite 3630, Los Angeles, CA 90017, USA

Specialisation:

Web3 Marketing, SEO, Content Marketing, Influencer Marketing, Social Media Management, Paid Promotion

Clients:

Intuit, Harris Teeter, Nextiva

Coinbound
Coinbound offers a range of services to entities in the crypto, blockchain, Web3, and NFT sectors. They have established a vast network of influencers across various social media platforms, including TikTok, YouTube, Twitter, and Instagram, and have a history of aiding numerous entities in launching successful campaigns that reach a wide audience.
Additionally, Coinbound provides extensive public relations and earned media assistance, helping their clients to obtain organic coverage from key players in the blockchain industry. Their emphasis on SEO aims to attract organic traffic through the development of strong content and the building of backlinks.
Coinbound also manages paid advertising campaigns on platforms such as Google, Twitter, and Reddit. They offer fractional CMO work, providing part-time leadership in marketing, strategic planning, consulting, and execution. Lastly, Coinbound offers consulting to help entities navigate various challenges.
Headquarters:

Atlantic Beach, NY, USA

Founded:

2018

Email Address: [email protected]
Website:

https://coinbound.io/

Phone Number:

Undisclosed

Address:

191 Granada Ln, Atlantic Beach, NY 11509, USA

Specialisation:

Web3, Crypto, Blockchain, NFT Marketing

Clients:

Koinly, AllianceBlock, ShapeShift, Gala Games

Crowdcreate
Crowdcreate is a marketing agency that specialises in Web3. They offer strategies and insider knowledge to businesses operating in this rapidly changing technological landscape. One of the key aspects of their approach is the establishment of connections between brands and influential figures in the Web3 community, such as top influencers, thought leaders, and investors. This has contributed to the growth and progress of various projects.
Crowdcreate has a history of assisting major entities in their transition from Web2 to Web3. Examples of these entities include Spotify, Airbnb, and Instagram. They have navigated and adapted to previous waves of technological innovation, namely Web 2.0 and social media.
Currently, Crowdcreate helps firms through the era of the decentralised web, Web 3.0, and the potential opportunities it presents.
Headquarters:

Irvine, CA, USA

Founded:

2014

Email Address: [email protected]
Website:

https://crowdcreate.us/

Phone Number:

(424) 532-0801

Address:

400 Spectrum Center Dr 19th floor, Irvine, CA 92618, USA

Specialisation:

Web3 Marketing

Clients:

Venom, PartyIcons, MetaVersus, The Sandbox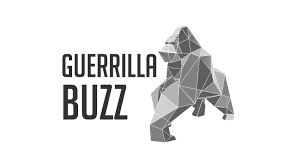 GuerillaBuzz
Another agency, GuerillaBuzz, employs unconventional strategies to assist blockchain businesses in reaching potential clients and cultivating loyal communities. Their process is multi-faceted, encompassing word-of-mouth Web3 marketing, public relations, and SEO services. These elements are designed to organically scale brands, an approach that has proven successful for over 100 clients.
Content creation is another core offering by GuerillaBuzz. Their focus is on crafting enduring content that not only attracts but also converts new users for Web3-based projects. In addition, they provide Web3 SEO, which includes optimising websites for relevant search results and building links to enhance SEO and visibility.
GuerillaBuzz's expertise extends to community growth. They are adept at sparking organic, viral conversations around Web3 projects on various platforms, including Reddit, Quora, and Steemit, as well as top cryptocurrency-related forums. 
Headquarters:

Tel Aviv, Israel

Founded:

2017

Email Address: [email protected]
Website:

https://guerrillabuzz.com/

Phone Number:

+44 1442 78 0569

Address:

Derech Menachem Begin 121, Tel Aviv

Specialisation:

Web3 PR, Word-Of-Mouth Web3 Marketing, PR and SEO Services, Content Creation, Web3 SEO, Community Growth

Clients:

CoolWallet, PolySwarm, Bancor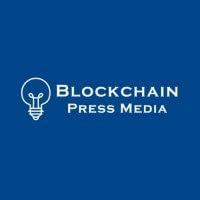 Blockchain Press Media
Blockchain Press Media is a firm that utilises a combination of creativity, strategic planning, design, and data analysis to provide growth solutions for its clients. The company offers a range of services, including social media promotion, public relations, community consultation, and event organisation.
The firm's ethos is about exceeding the status quo. By leveraging data and analytics, they formulate marketing plans that resonate with the Web3 audience and foster expansion in the decentralised world. The company crafts captivating narratives that encapsulate the essence of a brand, thereby forging a deeper connection with the intended audience.
Moreover, Blockchain Press Media adopts a holistic approach to Web3 promotion. They amalgamate various channels and tactics to produce seamless, cohesive campaigns that strike a chord with the target demographic. 
Headquarters:

Delhi, India

Founded:

2018

Email Address: [email protected]
Website:

https://blockchainpress.media/

Phone Number:

Undisclosed

Address:

Undisclosed

Specialisation:

Web3 Marketing, Social Media Marketing, PR and Branding, Community Consultation, Event Planning, Social Media Advertisement, Influencer Marketing, Campaign Planning, Affiliate Programs

Clients:

bitsCrunch, Zeeve, Bullieverse, Bowled.io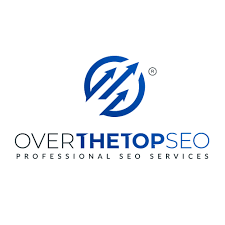 Over The Top SEO
Over The Top SEO (OTT) is a notable entity in the Web3 sector, providing a broad spectrum of services. Their offerings include PPC advertising, SEO, social media optimisation (SMO), and email and content marketing. The team at OTT is composed of seasoned professionals, each with a distinct area of specialisation, contributing to a history of successful outcomes and high client satisfaction levels.
OTT's services are not standardised; instead, they offer a diverse array of solutions that can be tailored to address the specific needs of each client. This flexibility enables them to serve businesses across a variety of industries. OTT has collaborated with some of the world's leading companies to enhance their online visibility and extend their reach. 
The agency is recognised for its adept use of Web 3.0 in its strategies. They employ advanced technologies like artificial intelligence and machine learning to gather data and monitor online customer behaviour. In addition, they utilise augmented reality (AR) and virtual reality (VR) to create visually engaging campaigns.
Headquarters:

Seattle, WA, USA

Founded:

2014

Email Address: [email protected]
Website:

https://www.overthetopseo.com/

Phone Number:

(206) 767-1706

Address:

5214 1st Avenue South, Seattle, WA 98108, USA

Specialisation:

SEO, SMO, PPC, Email Marketing, Content Marketing

Clients:

Zip Locksmith, Top Team Garage Door, WhiteSands Treatment Center

Lemonade
Lemonade strongly believes that the emerging blockchain industry has the potential to revolutionise every aspect of the economy. The agency creates innovative and impactful campaigns that foster long-term growth and sustainability. 
With their comprehensive expertise in crypto, NFTs, and blockchain, Lemonade provides integrated and full-service support for campaigns. Their team consists of subject matter professionals who possess a profound understanding of building companies in the rapidly changing Web3 environment. They navigate the culture and community authentically, stay up-to-date with marketing and social media trends, and craft compelling narratives for various offerings. Furthermore, Lemonade possesses an in-depth knowledge of the technical and ever-evolving nature of Web3, crypto, NFTs, and blockchain.
Lemonade's creative team excels in various areas such as video production, animation, brand identity development, design and illustration, and photography. They also provide media services, which include influencer marketing and management, media planning and buying, making effective advertising funnels, and data analysis and analytics.
Headquarters:

Oakland, CA, USA

Founded:

2018

Email Address:

Undisclosed

Website:

https://www.lemonadetheagency.com/

Phone Number:

(415) 800-2012

Address:

66 Franklin St, Oakland, CA 94607, USA

Specialisation:

Web3 Marketing, Blockchain Insights, Crypto and NFT Expertise

Clients:

Square Enix, Casino M8trix, IMAX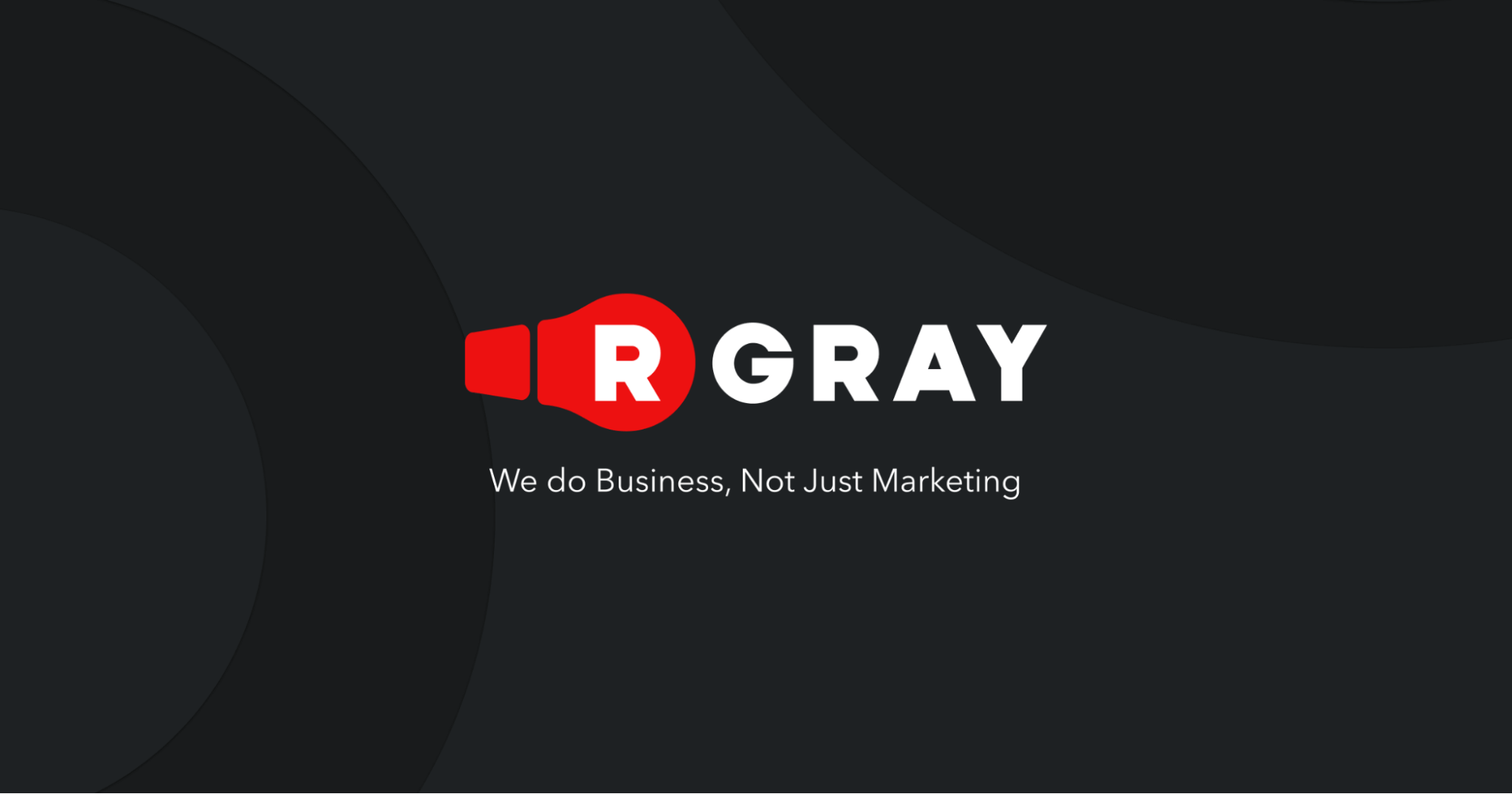 RGray
In the realm of Web3 services, RGray offers a wide range of customised solutions. Their extensive portfolio includes Web3 PR, where they skillfully develop thorough communication strategies on well-regarded websites, effectively attracting increased attention towards their clients' projects.
Additionally, they excel in SMM, enabling firms to achieve viral success on major social media platforms. RGray also provides expert crypto community management, email marketing, Web3 content creation, Web3 branding and influencer advertising, as well as the forging, implementation, and management of growth campaigns such as Bounty, Airdrop, Referral, and Ambassador programmes.
Recognising the importance of holistic marketing, RGray also offers Web3 consulting, providing end-to-end guidance and support in executing successful plans for projects. Finally, they offer traffic generation services, skillfully combining SEO and PPC techniques to enhance Google rankings and drive relevant traffic from the crypto community to clients' websites.
Headquarters:

Kyiv, Ukraine

Founded:

2018

Email Address: [email protected]
Website:

https://rgray.io/

Phone Number:

+380 (63) 457 01 87

Address:

13 Antonovich st Kyiv, 01004, Ukraine

Specialisation:

Web3 PR, Social Media Marketing, Crypto Community Management, Web3 Content Creation, Email Marketing, Web3 Branding, Web3 Influencer Marketing, Airdrop, Bounty, Referral, and Ambassador Programs, Web3 Consulting, Traffic Generation Services

Clients:

Leafarise, ShapeShift, Good Crypto

Blu Mint
Blu Mint provides a detailed suite of services to support growth in the cryptocurrency, blockchain, NFT, and Web3 sectors. Their offerings encompass SEO, Web3 influencer marketing, Twitter management, lead generation, community management on Discord and Telegram, and blog management. They also extend their work to PR, event organisation, management of speaking and expo opportunities, and the execution of custom creative projects.
Their approach is rooted in their deep understanding of the Web3 sector, which they leverage to guide brands through the unique challenges and opportunities presented by this emerging digital landscape. Blu Mint is actively involved in the industry, collaborating with other NFT agencies and companies to deliver their services.
Headquarters:

Tallinn, Estonia

Founded:

2016

Email Address: [email protected]
Website:

https://blumint.co/

Phone Number:

+372 528 8899

Address:

Sepapaja 6, Tallinn, 15551 Estonia 

Specialisation:

Web3 Influencer Marketing, Twitter Management, Community Management, SEO, Blog Management, Lead Generation, PR services, Event Organisation, Speaking and Expo Opportunity Management, Third-Party Services for Custom Creative Projects

Clients:

Helmes, Supplain, Sportsbet.io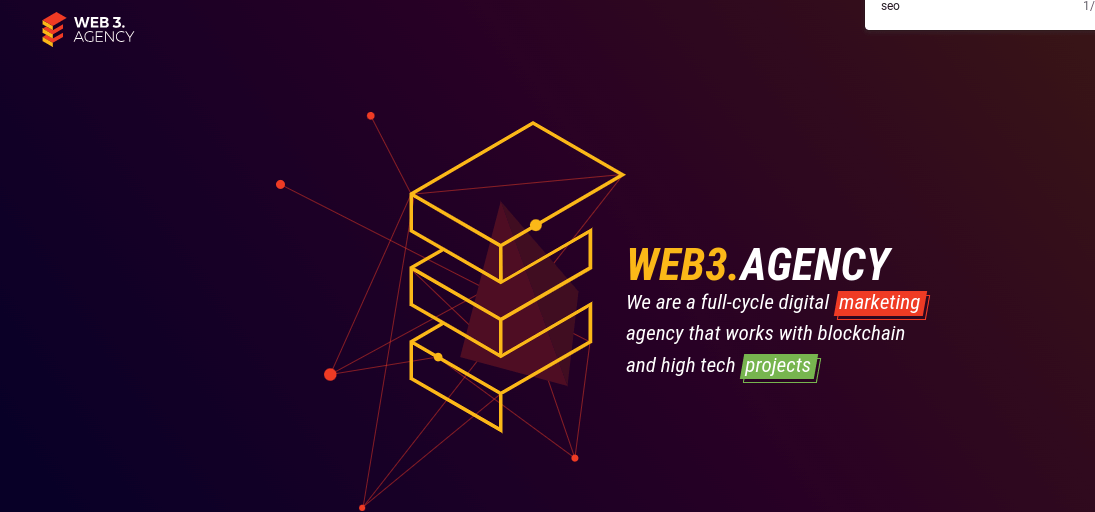 Web3Agency
Web3Agency is a firm that is deeply invested in the promising technological future of decentralisation. Their aim is to aid new tech projects in locating their supporters and clients. Their service offerings encompass community development, paid promotion, token distribution support, comprehensive digital support, PR strategy, product development, and SEO optimisation. 
They prioritise long-term partnerships over mere client relationships, advocating for products as if they were their own. They hold the belief that companies should gain income, not just well-crafted reports. They place a high emphasis on trustworthiness and a loyal community, asserting that these are more potent than advertisements and discounts. Web3Agency also underscores the significance of data, advocating for its utilisation prior to drawing conclusions. They champion rapid evolution to keep pace with a changing world and endeavour to produce work that surpasses expectations.
Headquarters:

Undisclosed

Founded:

2018

Email Address: [email protected]
Website:

https://web3.agency/

Phone Number:

Undisclosed

Address:

Undisclosed

Specialisation:

Token Distribution Support, Full Digital Support, Community and Product Development, SEO, PR, Digital Strategy, Paid Promotion, Product Development

Clients:

Satoshi Fund, Golos.io
Final Thoughts
In conclusion, the world of Web3 SEO agencies is diverse and dynamic, with each offering a unique blend of services and strategies. These are at the forefront of the digital revolution, helping brands navigate the complex landscape of decentralised technologies, blockchain, and cryptocurrency. They are not just providers but partners in growth, working closely with their clients to achieve shared goals. From data-driven plans to creative storytelling, these organisations are shaping the future of marketing in the Web3 space. As the landscape continues to evolve, they will undoubtedly continue to play a pivotal role in helping firms make their mark in the Web3 world.