Take your eCommerce business to new heights with the help of these 15 best Magento SEO agencies. In today's competitive digital marketplace, their unique expertise can set you apart, driving both growth and visibility. From their innovative tactics to their strategic insights, we'll see how these Magento SEO agencies can help transform your business.

So, dive in to discover how to ramp up your digital success.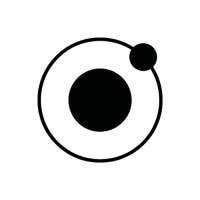 NUOPTIMA
Welcome to NUOPTIMA, the growth agency that's redefining the SEO landscape. We're a collective of seasoned professionals united by a common goal – to fuel your business with qualified traffic and profit within a specified or client-allotted budget.
Our team, boasting 15+ years of SEO experience, has successfully executed 300+ SEO projects. Our portfolio is diverse, ranging from local service providers to public companies across both B2C and B2B sectors. We've propelled brands to 7 figures in sales and surpassed B2B SQL quotas. Some of our many proficiencies include:
Comprehensive SEO (technical SEO, content writing and creation, backlink building)

eCommerce email marketing

SEO for eCommerce platforms (B2B & B2C) 

Amazon marketing

PPC
This diverse skill set, coupled with our competitive pricing starting from $1,000 per month, makes us a one-stop full-stack solution for all your SEO needs.
At NUOPTIMA, we're selective about our collaborations because we're committed to ensuring the success of your campaign. Furthermore, we understand that choosing an SEO agency is a significant decision. That's why we encourage you to have a conversation with our team before making your choice. We'll provide an honest assessment of what we can achieve for you. If we're a good fit, we'll propose a fair price and outline clear growth expectations and KPIs.
Once we embark on this journey together, you'll be in regular contact with our team. We're committed to transparency and communication, so you'll receive extensive data tracking and regular updates.
As a highly rated Magento SEO agency, we have been recognised with numerous awards for our work, including the Best B2B SEO Campaign 2022 at the UK Search Awards. Click here to learn more about what specific services we offer to Magento companies, and when you feel ready, book a call with our dedicated team to embark on your journey towards online success.
Headquarters:

London, UK

Founded:

2020

Email Address: [email protected]
Website:

www.nuoptima.com

 

Phone Number:

N/A

Address:

1 Beauchamp Court, 10 Victors Way, Barnet, London, EN5 5TZ, UK

Specialisation:

SEO, Backlink Building, B2B, B2C, SaaS, Content Writing and Creation, PPC, eCommerce Email Marketing, SEO for eCommerce Platforms, Amazon Marketing, Google Ads, LinkedIn Ads

Clients:

Microminder, Quolum, Bonnet, FUL, Eden Data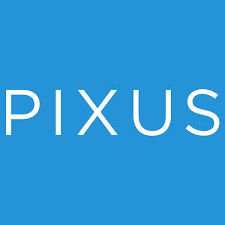 Pixus
As a full-service digital agency with a team of 18, PIXUS is a Liverpool-based company that has been crafting websites and marketing campaigns since 2007. Emerging from the merger of two agencies, Northwest Online and DCO Internet, PIXUS has established itself as a prominent player in the industry.
The company's team, comprising designers, developers, content writers, and digital marketers, collaboratively works across web design, SEO, and PPC. They set defined goals and work diligently to achieve them, with a clear focus on ROI. PIXUS's commitment to client growth is reflected in their strategic approach to staying abreast of the digital marketplace.
Within the Magento platform, Pixus takes a personalised approach to SEO. The team endeavours to understand the individual needs of each eCommerce venture they work with. This facilitates the delivery of services that are attuned to their client's specific requirements and objectives.
Headquarters:

Liverpool, UK

Founded:

2007

Email Address: [email protected]
Website:

www.pixus.uk

Phone Number:

+44 151 426 9977

Address:

Unit 4 Sinclair Way, Prescot Business Park, Liverpool, L34 1QL

Specialisation:

Magento SEO Services, Web Design, SEO, PPC, Digital Marketing

Clients:

Rebellious Fashion, Glamify Fashion, Millionaire Smile, Village Kids

NOVOS
With a qualified team, NOVOS prides itself on creating actionable, easy-to-digest growth plans for their international clients. The agency focuses on simplifying SEO for eCommerce brands, particularly those using Magento 2 (Adobe Commerce) platforms.
To this end, NOVOS offers a range of services, including technical analysis, content strategy, and digital PR. Their Magento-specific solutions encompass index clean-up, site architecture optimisation, and recommendations for extensions. These services are designed to address common issues related to crawling, indexing, and optimisation on Magento 2 sites. 
Moreover, the agency's history reflects a commitment to growth and innovation. They have been awarded the title of Global eCommerce Agency of the Year in 2023. Plus, they have received various sponsorships, and their work has been acknowledged by industry peers.
Headquarters:

London, UK

Founded:

2018

Email Address: [email protected]
Website:

www.thisisnovos.com

Phone Number:

N/A

Address:

 37 Houndsditch, London, EC3A 7DB, UK

Specialisation:

SEO Strategy, Technical SEO, Content Strategy and Production, Performance PR

Clients:

Made.com, Bloom & Wild, Patch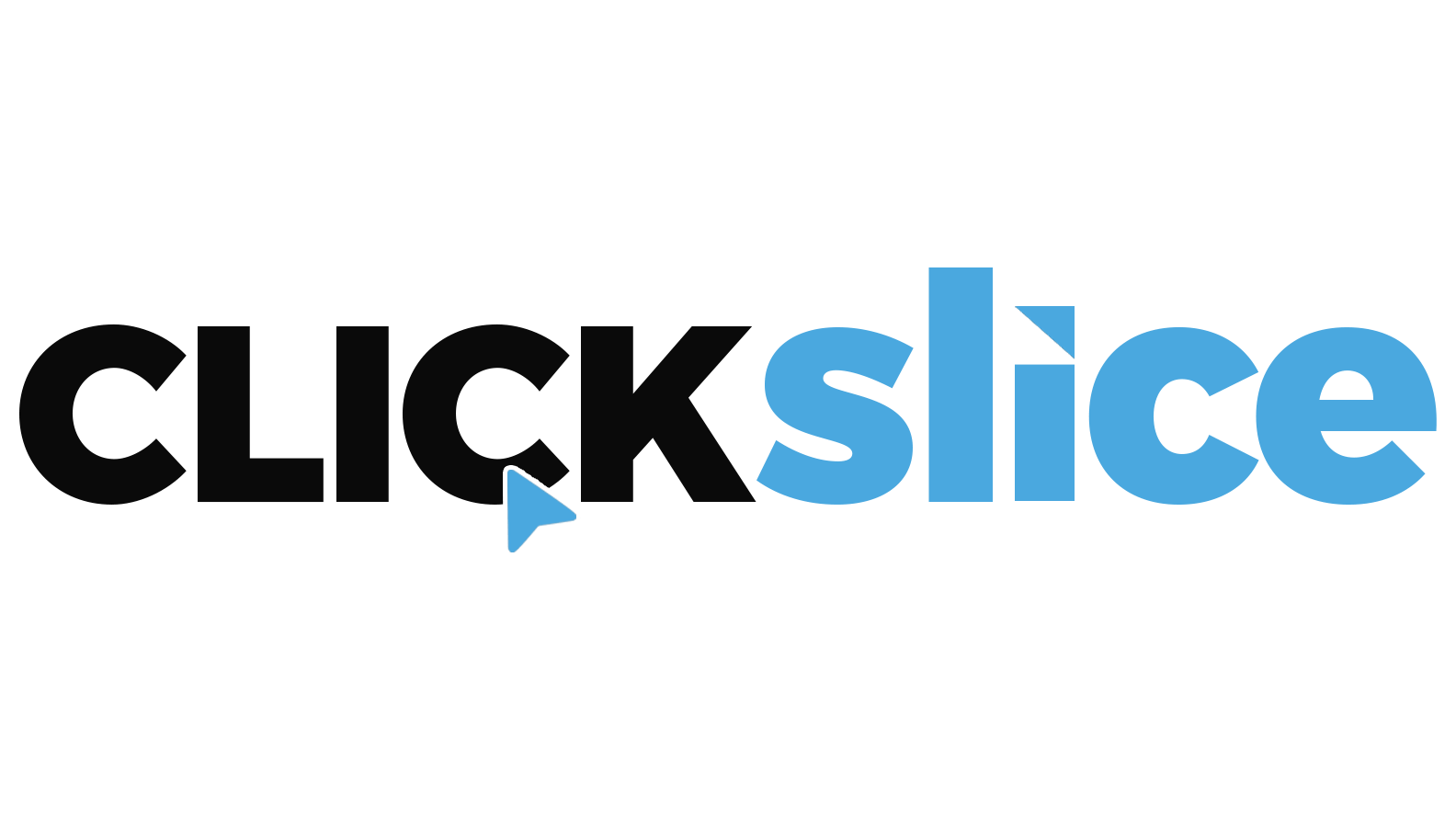 ClickSlice
Established in 2016 by Joshua George, ClickSlice is a London-based agency that has carved a niche in the field of Magento SEO. Recognising a trend of dissatisfaction with underperforming SEO agencies, ClickSlice was founded with a primary focus on Return on Investment (ROI). Their process is distinct, grounded in real-life data, and guided by three core values: Integrity, Communication, and Results.
More specifically, the agency's methodical approach to Magento SEO begins with an exhaustive audit of the client's store, followed by a focus on various other elements, like keyword discovery, content planning, website speed enhancement, and customised SEO strategies. Their services also include page optimisation for products, content strategy, internal link creation, and category page development.
ClickSlice's commitment to clear communication and verifiable results distinguishes them from others. They offer a complete guarantee, vowing to work for free until they achieve the desired results if not met within six months. Their customer retention rate of 91% and an average ROI of 15x for Magento site owners are testaments to their accomplishments.
Headquarters:

London, UK

Founded:

2016

Email Address: [email protected]
Website:

www.clickslice.co.uk

Phone Number:

+44 20 3287 3638

Address:

Studio 10, Shoreditch Stables, 138 Kingsland Rd, London, E2 8DY

Specialisation:

SEO Services, PPC

Clients:

Project Solar UK, London Speech Workshop, Humax Direct, FS Drainage

OuterBox
With a focus on designing, developing, and marketing websites, OuterBox has been a prominent figure in the online business landscape since 2004. The company's emphasis on results-driven strategies has led to collaborations with hundreds of clients across various industries, from B2B to B2C.
Specifically, in the field of Magento SEO services, OuterBox has over 10 years of experience, offering a range of services such as technical website analysis, keyword research, speed optimisation, content development strategy, and detailed SEO reporting. Their Magento-focused approach has made them an industry-leading provider with a proven track record of driving traffic, sales, and revenue to Magento online stores. For example, they increased mattress marketplace, Aviya's traffic by over 300% in just a few months.
The company's commitment to excellence has not gone unnoticed, as they have received numerous awards and certifications over the years. In 2012, OuterBox was recognised as one of the top 500 fastest-growing companies in America by Inc. 500. With a workforce of over 85 specialists in marketing, they have achieved over two million first-page Google rankings and supervised more than $45 million in paid search expenditure.
Headquarters:

Akron, Ohio, USA

Founded:

2004

Email Address:

Contact form available on the website

Website:

www.outerboxdesign.com

Phone Number:

+1 866 647 9218

Address:

175 Montrose West Ave., 2nd Floor, Akron, OH 44321

Specialisation:

SEO Services, PPC, Web Design, CRO, Email Marketing, Content Creation

Clients:

Warehouse Lighting, Lethal Performance, Aviya Performance, A&C Plastics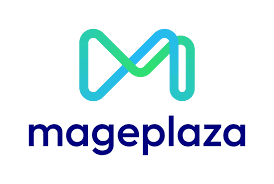 Mageplaza
A standout offering from Mageplaza is their SEO audits for the Magento platform. These audits identify and address potential issues that could impact a site's performance or visibility. By rectifying these issues, Mageplaza assists businesses in enhancing their site's SEO, leading to increased organic traffic and improved conversion rates.
With a deep commitment to delivering results, Mageplaza equips businesses with the necessary tools and strategies for digital success. For instance, their Magento 2 SEO extension includes features such as structured data for SEO, crosslinks to improve the website structure, canonical link tags to prevent duplicated content, advanced HTML/XML sitemaps, and SEO metadata template rules. Additionally, the extension offers a detailed SEO report to address common issues and a checklist to ensure optimal performance. 
Headquarters:

Hanoi, Vietnam

Founded:

2014

Email Address: [email protected]
Website:

www.mageplaza.com

Phone Number:

N/A

Address:

102 Tran Phu, Ha Dong, Hanoi, Vietnam

Specialisation:

SEO Services, Web Development, API Integration, Site Auditing, Data Migration

Clients:

Cannon, IBM, Malaysia Airlines, Shipper HQ

Scandiweb
A full-stack Magento agency with over a decade of experience, Scandiweb holds a prominent position in the eCommerce, mobile, and start-up solutions landscape. Their service suite, designed to enhance site speed, user experience, and content optimisation, is critical for a successful eCommerce business.
Scandiweb offers a transparent and direct SEO strategy development, crafting a sustainable optimisation roadmap tailored to individual needs. This method ensures that clients receive maximum value from their Magento store, optimising expenditure and enhancing ROI.
Moreover, Scandiweb ensures alignment with the evolving needs of businesses by providing regular reports to track progress and make necessary adjustments. Their team includes technology experts and on-demand SEO, UX, data, and tech specialists. 
Headquarters:

Riga, Latvia

Founded:

2003

Email Address: [email protected]
Website:

www.scandiweb.com

Phone Number:

+371 28 346 764

Address:

Aristida Briana 9a, Latvia

Specialisation:

Strategy, Design, Development Support, Marketing, CRO, UX

Clients:

Jaguar Land Rover, Peugeot, New York Times, Reuters, JYSK

Pearl Lemon
As an award-winning agency, Pearl Lemon provides a range of SEO services with a focus on Magento platforms. With over 25 years of combined SEO experience, they have a proven track record of achieving results for clients, as evidenced by their numerous awards, including Best SEO Agency 2020 by SME News.
The SEO audits and competitor analysis provided by Pearl Lemon play a crucial role in identifying potential issues and opportunities. Plus, they are committed to transparency and white-hat SEO techniques and contribute regularly to the digital marketing community through engaging webinars, blog posts, YouTube videos, and podcasts.
In addition to this, the team at Pearl Lemon has a deep understanding of the Magento platform, which they utilise to tackle common SEO challenges. These challenges include slow page loading speed, query string URLs, poor template coding, and duplicate content. By addressing these issues, Pearl Lemon assists businesses in enhancing their site's SEO, which subsequently leads to a surge in conversion rates.
Headquarters:

London, UK

Founded:

2016

Email Address: [email protected]
Website:

www.pearllemon.com

Phone Number:

+44 207 183 3436

Address:

Kemp House, 152 – 160 City Road, London, EC1V 2NX, United Kingdom

Specialisation:

SEO services, PPC, Content Writing, Inbound Marketing

Clients:

AJ&Smart, EmergeOne, Elevano

Custard
Custard services focus on various aspects of SEO, developing methods to optimise Magento websites for web search, including intricate work with the site's code and plugins to resolve ranking problems. Technical SEO is one of their fundamental offerings, ensuring that Google's crawlers have a smooth experience with a site's size, speed, and structure. Moreover, their content writing service aims to provide persuasive and engaging content that resonates with potential customers. Plus, they also offer a wide range of specialised SEO services catering to eCommerce, lead generation, and local and international SEO.
Furthermore, Custard's approach is methodical, starting with uncovering faults and opportunities, followed by analysis, delivery, and assessment to secure organic search success. The agency's work has led to significant increases in search visibility for renowned brands. For example, for a Pet Supplies company, in just a few months, they were able to increase their ROAS from 170% to over 700% and reduce CPA from £25.75 to £7.80.
Headquarters

: Manchester, UK

Founded:

2007

Email Address: [email protected]
Website:

www.custard.co.uk

Phone Number:

+44 161 883 2438

Address:

30 Brown Street, Manchester, M2 1DH, United Kingdom

Specialisation:

SEO, PPC, Social Media Management

Clients:

BPP University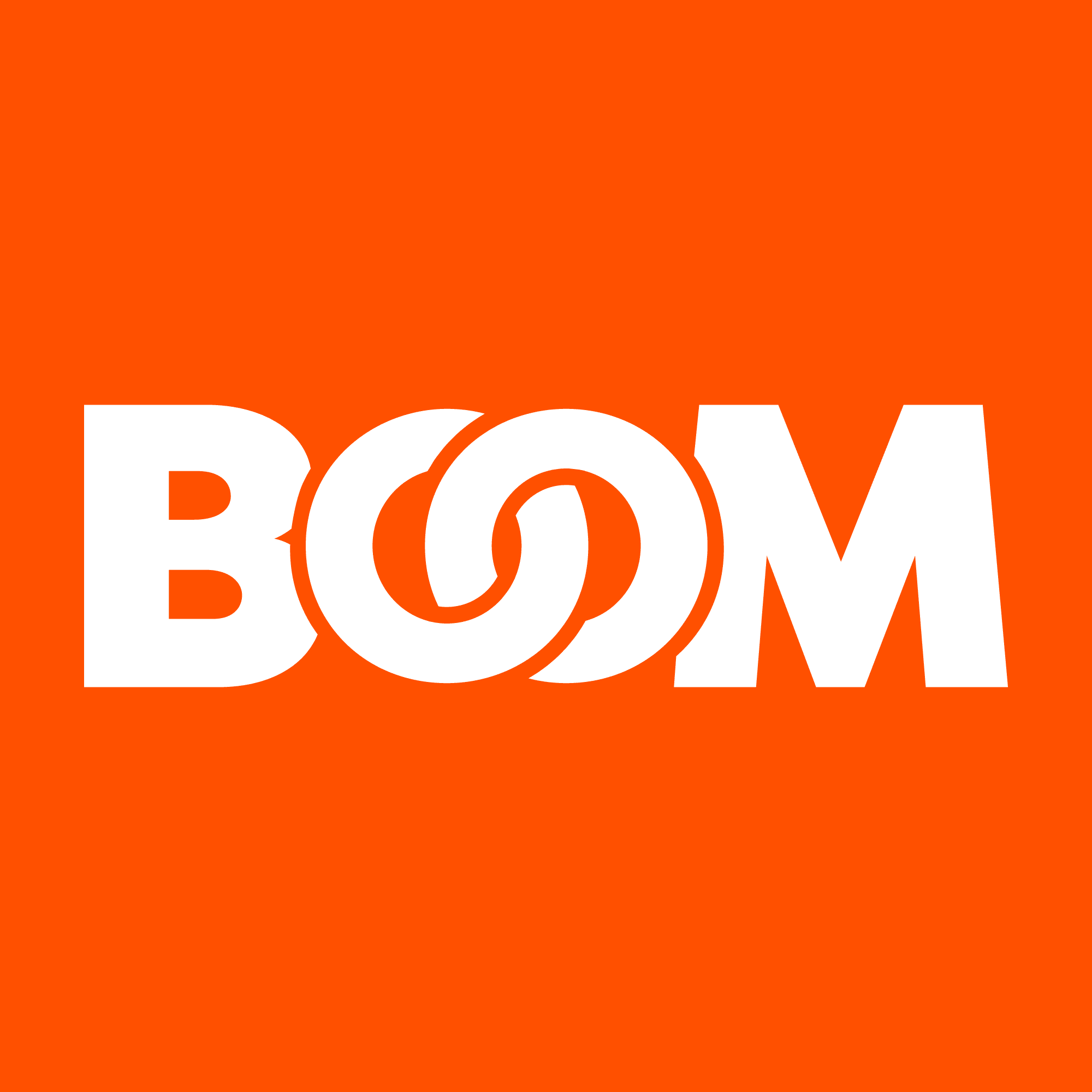 Boom Online
With a focus on transparency and trust, Boom Online Marketing has been serving businesses since its inception in 2010. Founded by Ian Lockwood, the agency has grown significantly, winning numerous industry awards and becoming a Google Premier Partner. 
With a team of over 20 talented individuals, Boom offers a wide array of services, including SEO, content marketing, PPC, design, web development, and social media marketing.
For Magento users, Boom provides a comprehensive suite of SEO services tailored to the platform. Their approach includes technical SEO audits to identify potential issues, detailed keyword research to understand market positioning, on-page optimisation to enhance search rankings, and link building to strengthen online visibility. In addition, they also offer regular reporting and insights using tools like Google Analytics and Search Console.
Moreover, Boom's partnership with specialist eCommerce platform Evolve Retail and web design agency Frogspark has further broadened their capabilities, making them a formidable force in online marketing.
Headquarters:

East Midlands, UK

Founded:

2010

Email Address:

Contact form available on the website

Website:

https://www.boom-online.co.uk/

Phone Number:

+44 115 778 6613

Address:

Bramley House, Bramley Road, Long Eaton, Nottingham, NG10 3SX

Specialisation:

SEO, PPC, Graphic Design, Web Development, Content Marketing

Clients:

Amica International, Bizzie Bodies, Appliance City, GeoSLAM

Found
Acting as a marketing department for businesses, Found focuses on delivering transformative digital growth experiences. By blending data, world-leading technology, and human intelligence, the company generates growth through optimised user journeys. Essentially, Found's data-powered, test and learn approach enables the identification of untapped and sustainable growth opportunities.
The primary focus of Found is performance. Clients are assigned dedicated growth partners who understand their business goals and work to achieve them across various marketing channels such as SEO, PPC, social, CRO, digital PR, content, and video. Other than this, the team of Magento SEO specialists at Found uses their extensive understanding of the platform to tackle common SEO problems. 
Furthermore, Found's innovative approach has earned them numerous awards, such as UK Digital Growth Awards and the Drum Search Awards, as well as achieving high rankings in the Great Places to Work list. Plus, they run a Growth for Good program where they give back to the local community.
Headquarters:

London, UK

Founded:

2005

Email Address: [email protected]
Website:

www.found.co.uk

Phone Number:

+44 207 653 6709

Address:

22 Charterhouse Square, London, EC1M 6DX

Specialisation:

SEO, PPC, Content Marketing, Social Media Management, Digital PR

Clients:

Randstad, AllClear, Fender, YHA

PageTraffic
An award-winning agency with over two decades of experience, PageTraffic has been featured in major publications across the world, such as Forbes, Inc Magazine, Entrepreneur, Search Engine Watch, ClickZ, and Search Engine Journal.
The team at PageTraffic places a strong emphasis on the accurate setup of all Magento site elements. This includes proper indexing, sitemap implementation, and seamless integration with tools such as Google Analytics and Search Console. Moreover, a dedicated team at PageTraffic handles content crafting. They produce high-quality content for Magento stores enriched with suitable keywords. They also ensure that each website features unique titles, meta descriptions, and correctly structured headings.
Additionally, specialists at PageTraffic examine the existing link strategy to identify opportunities for expanding the backlink profile. They also provide monthly reports, allowing clients to monitor the progress of their Magento store's SEO campaign.
Headquarters:

New Delhi, India

Founded:

2002

Email Address:

Contact form available on the website

Website:

www.pagetraffic.com

Phone Number:

+91921 252 1444

Address:

Pearls Omaxe Tower, 1001, 10th Floor, 1, Netaji Subhash Place, Delhi – 110034, India

Specialisation:

SEO Services, PPC Management, Web Designing, Social Media Marketing, Google Penalty Recovery, Reputation Management

Clients:

HolidayIQ, Mortgage Fast
1Digital Agency
1Digital® Agency, with over a decade of experience, has become a trusted name in the eCommerce industry, assisting more than 438 brands and businesses, including start-ups, small enterprises, and Fortune 500 companies. Their team of over 50 in-house eCommerce experts is dedicated to staying abreast of the latest trends and strategies, focusing on enhancing online visibility, augmenting organic traffic, and stimulating sales.
The agency's work spans various sectors, such as fast-moving consumer goods, fashion and apparel, and alcohol and tobacco. They employ a multifaceted approach, utilising SEO, PPC, design, social media, maintenance, and support to foster growth.
As a full-service agency, 1Digital® Agency emphasises the use of real-time data and analytics to propel revenue and carve strategic pathways forward. They cultivate an environment that encourages creativity and critical thinking, leading to the creation of pioneering eCommerce solutions. Collaboration with major platforms like BigCommerce, Shopify, and Magento further underscores 1Digital® Agency's commitment to contributing to the success of online businesses.
Headquarters:

Philadelphia, PA, USA

Founded:

2012

Email Address: [email protected]
Website:

www.1digitalagency.com

Phone Number:

+1 888 982 8269

Address:

20 N 3rd St #301, Philadelphia, PA 19106, United States

Specialisation:

eCommerce SEO, Web Design, Development, Digital Marketing

Clients:

Steinway & Sons, Kate Spade, Hitachi, Museum of Fine Arts Boston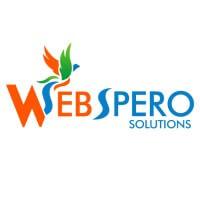 WebSpero Solutions
Offering a broad spectrum of custom software development services, WebSpero Solutions caters to different platforms, including web, mobile, and cloud. This organisation, known for its top-rated SEO services, has carved a niche in the digital marketing domain, consistently delivering satisfying results that foster enduring collaborations with SMBs, start-ups, and enterprises.
The operational model of WebSpero Solutions is underpinned by a distinctive concept: the development of a robust system that streamlines the selling process, enhancing efficiency. This forward-thinking approach has been instrumental in their accomplishments within the digital marketing landscape.
Other than this, WebSpero Solutions, a Google-certified partner, has fortified its credibility in the field through this prestigious recognition. The organisation is steadfast in its mission to surpass their brand's targets consistently, with the objective of expanding the client's customer base and generating more leads. 
Headquarters:

Ajitgarh, India

Founded:

2015

Email Address: [email protected]
Website:

www.webspero.com

Phone Number:

+91 987 599 9230

Address:

C-127, 3rd floor, Phase-8, Industrial Area, Sahibzada Ajit Singh Nagar, Punjab 160071, India

Specialisation:

SEO, PPC, Web Development

Clients:

Tiny Hearts Education, Domacha, Compound Cut Club, Statewide Turf Equipment

IceCube Digital
IceCube Digital is a digital development firm that offers a range of services, including web design, eCommerce development, mobile app development, and SEO. The team at IceCube Digital is known for its creative and technical abilities, focusing on user experience and efficiency in their projects.
With more than nine years in the industry, IceCube Digital has supported over 100 start-ups. Plus, they have become a certified specialist with platforms such as Magento, WooCommerce, and Shopify, and have been named as one of Good Firms' top developers.
Their services extend to Magento SEO, where they offer ongoing support to adapt to the evolving online ranking environment and Google algorithm changes. This includes audits, competition analysis, on-page and off-page SEO setup, content creation, and responsive design and web development. Customer satisfaction is also central to IceCube Digital's ethos, and this is reflected in numerous positive customer reviews.
Headquarters:

Ahmedabad, India

Founded:

2008

Email Address: [email protected]
Website:

www.icecubedigital.com

Phone Number:

+9 (862) 345 6662

Address:

310, Sarthik – II, Opp. Rajpath Club, Sarkhej – Gandhinagar Hwy, Bodakdev, Ahmedabad, Gujarat 380054, India

Specialisation:

SEO Services, eCommerce Website Design, Development, Digital Marketing/

Clients:

Vista Resin, Octavia Tea, Vuba Supplies, Visor
Conclusion
Choosing the right Magento SEO agency can significantly impact your eCommerce business's success. Each agency brings a unique approach and set of services to the table. By understanding your specific needs and goals, you can select an option that aligns with your objectives and can help propel your business to new heights. Remember, SEO is a long-term investment, and the right agency will be a partner in your journey towards sustained growth and success.