Quolum – SaaS Money Saving Experts – Organic Traffic Jumps Up 3x In Only 4 Months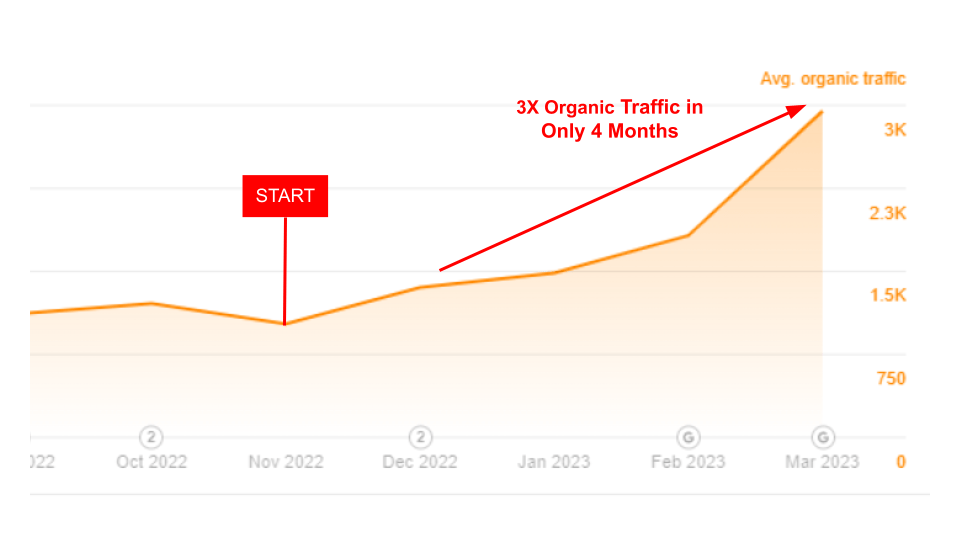 63.6k
SEO-Optimised Words Written
3x
Organic Traffic
Increase
168%
Organic Keyword
Increase
About Quolum
Quolum is a full-stack SaaS procurement platform which allows companies to manage their SaaS subscriptions more efficiently, reducing the time and resources required to ensure minimum spend. The platform is designed to integrate with existing quality management systems and provides a centralised, cloud-based solution for managing contracts, invoices, and used logins.
Quolum's mission is to provide companies with a modern, digital solution that simplifies SaaS subscription management, enabling companies to focus on running their businesses rather than SaaS payments and renewals. Quolum's platform is built on the latest SaaS requirements, including a payment card option, subscription management, strategic sourcing, security and compliance.
Quolum's team is committed to providing exceptional customer service and support, focusing on building long-term partnerships with their clients. The company's founders and management team bring decades of experience in SaaS procurement and are dedicated to making Quolum the most cost-effective solution on the market.
Team
Responsible NUOPTIMA Team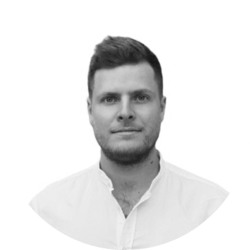 Viktor Bartak
SEO Lead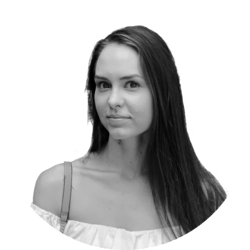 Liza Mazharova
Lead Editor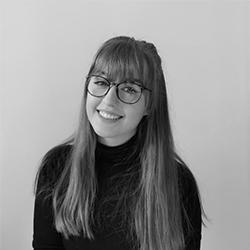 Ellie Louise Des Baux
Writer
Charlotte Vinall
Writer
Quolum Team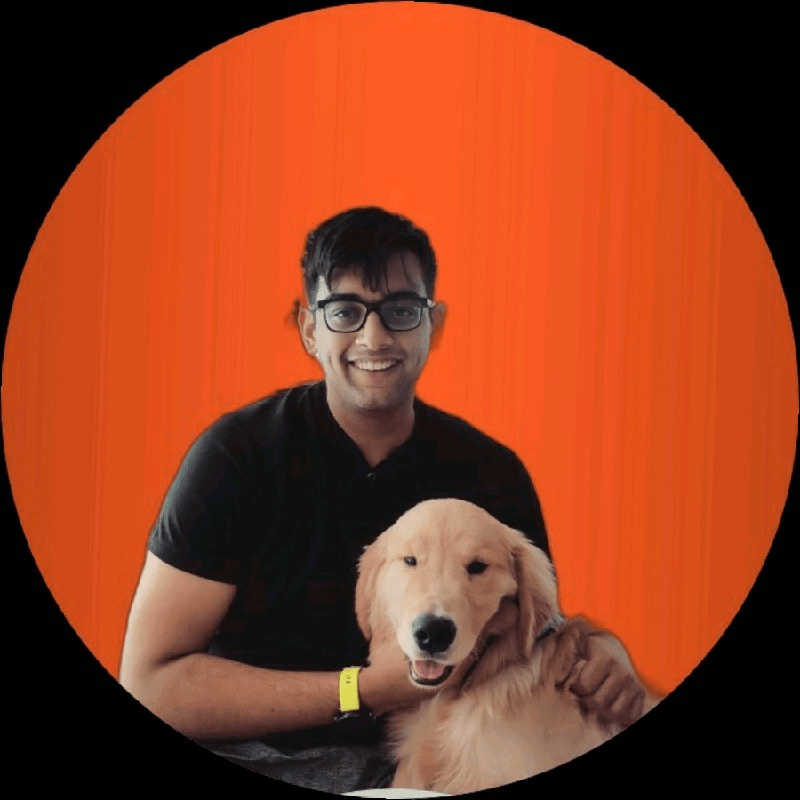 Sanjay Krishna
Growth
Action Plan
When we first started working with Quolum in November 2022, despite having a well-designed website, they struggled to attract the desired level of traffic. We identified the need for more landing pages and content.
Our Head of SEO and Lead Editor swiftly put a plan in place to create high-quality service pages and long-form blog content to attract the people actively searching for SaaS tools. This also led to the SEO strategy of creating SaaS tool comparison articles, which have proven very popular and improved traffic and keyword ranking.
Keyword Research
We conducted a comprehensive analysis of Quolum's website using Ahrefs, an industry-leading SEO tool, to identify relevant keywords that could help drive targeted traffic to their website. Our analysis revealed that keywords related to comparing SaaS tools had high intent and search volume and presented a significant opportunity for Quolum to have high SERP results.
We also found that the competition for these keywords was relatively low, making it easier for Quolum to rank highly for them. By incorporating these keywords into Quolum's content, we improved their search engine rankings and drove more traffic to their site.
| | | |
| --- | --- | --- |
| Keyword | Current position | Volume |
| stripe vs plaid | 1 | 200 |
| divvy vs brex | 1 | 100 |
| brex vs divvy | 1 | 90 |
| ramp vs brex | 2 | 350 |
| brex vs ramp | 2 | 250 |
| negotiating saas contracts | 2 | 50 |
| plaid vs stripe | 3 | 350 |
| saas compliance | 3 | 70 |
| saas contract negotiation | 3 | 50 |
| ramp vs divvy | 5 | 50 |
| stripe plaid | 6 | 350 |
| plaid stripe | 6 | 250 |
| stripe and plaid | 6 | 150 |
| vendor management saas | 6 | 80 |
| figma.com pricing | 6 | 70 |
Bottom-Funnel Content
Creating effective bottom-funnel content is essential for Quolum to drive conversions and increase interest in their SaaS management, payment, sourcing and security solutions. We developed a strategy to create informative and engaging content to help highlight Quolum's unique features and benefits.
One strategy we adopted was to create listicles that compare different SaaS tools and contacts available on the market. These listicles were optimised for relevant keywords such as "stripe vs plaid", "brex vs ramp", and "saas contract negotiation" to attract users who are actively searching for these types of solutions.
By providing informative and comparative content, we have established the Quolum brand as a reliable source of information for potential clients. This helped to highlight the need for Quolum's SaaS management services, ultimately leading to higher conversion rates and more interest in their cost-saving solutions.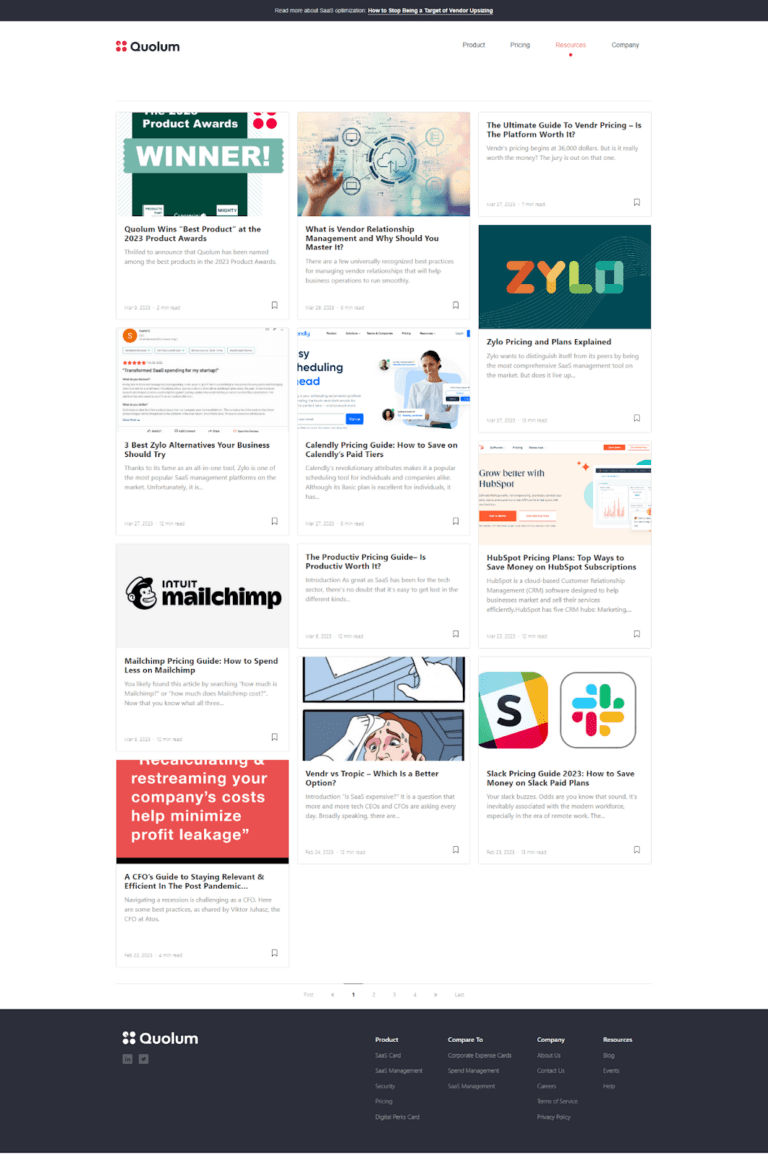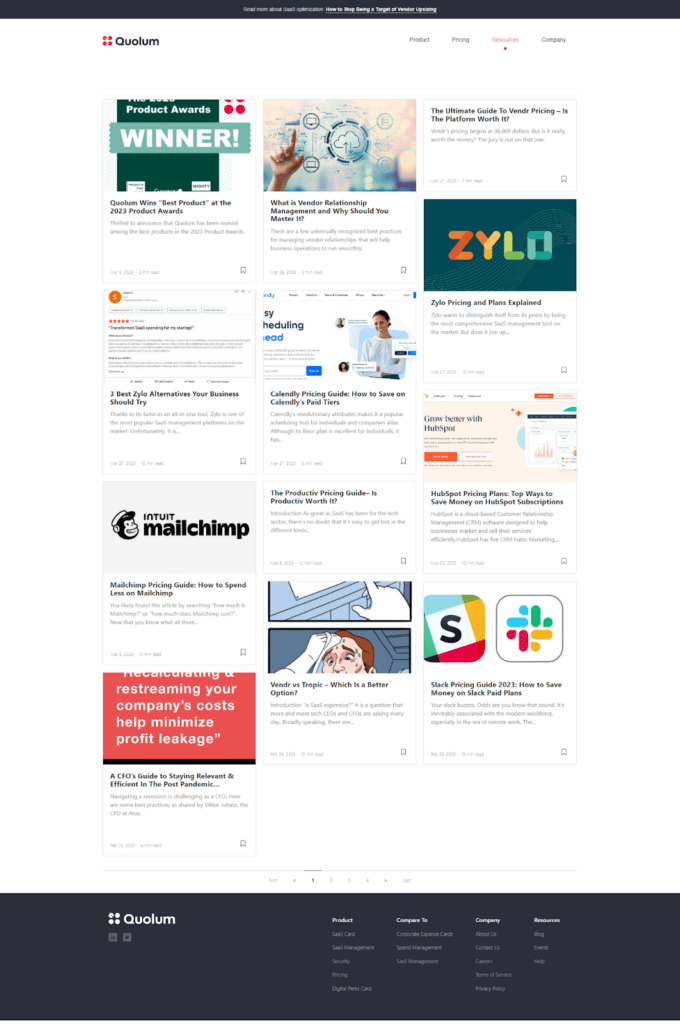 Backlinks
A backlink strategy was also implemented for Quolum to improve its search engine rankings and drive more relevant traffic to its website. By acquiring high-quality backlinks from authoritative websites relevant to SaaS, Quolum has improved its website's domain authority and increased its visibility in SERPs.
Additionally, the backlinks have served as a form of endorsement or recommendation from other websites, which helps build trust and credibility with potential clients. This is especially important for Quolum, as trust and credibility are critical factors in the highly regulated and compliance-focused SaaS industry.
Results
Organic Traffic
Organic traffic increased 3x from 1,027 to 2,947 in only 4 months.
Organic Keywords
Organic keywords ranking on the first page have shot up 168%.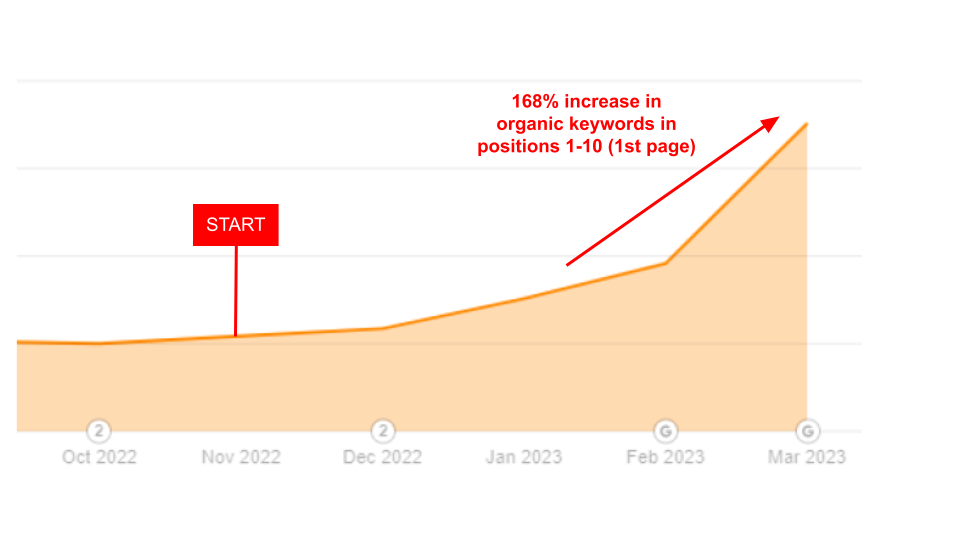 Backlinks
We acquired topical and relevant backlinks leading to an average domain rating of 50.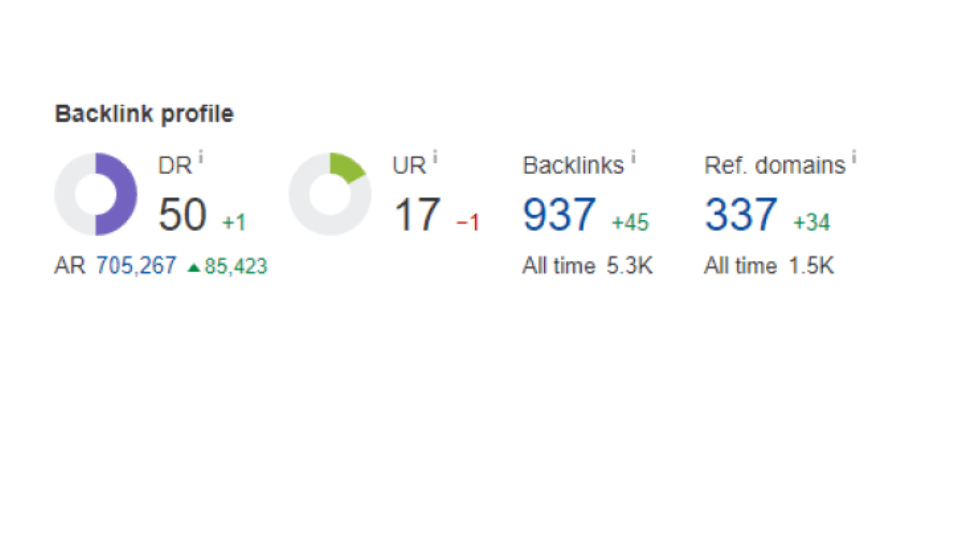 Conclusion
Quolum faced challenges in attracting organic traffic to its website and converting those visitors into leads. To address this issue, we developed a comprehensive content marketing strategy that included keyword optimisation, carefully structured pages, articles and strategic tracking.
Thanks to our expertise, Quolum increased its website traffic and improved its keyword ranking by 168%. This helped Quolum reach a wider audience and position itself as a leading SaaS sourcing and management provider.
Although the past four months have been successful, more can be done to improve Quolum's ROI from SEO efforts. One area for improvement is implementing improved conversion rate optimisation (CRO) techniques to encourage visitors to take action and convert them into leads. By implementing our recommendations, we anticipate a further increase in traffic and lead generation for Quolum.
>
Quolum – SaaS Money Saving Experts – Organic Traffic Jumps Up 3x In Only 4 Months