Enjoy this article by NUOPTIMA and book a free discovery call if you would like to learn how we can help scale your SaaS brand.

Key Points
There are many reasons a SaaS brand looking to sell should hire a SaaS broker. For instance, brokers can help establish an accurate valuation, have access to a network of vetted buyers, are skilled negotiators, and they can coordinate safe and secure money transfers.
There are several reputable SaaS brokers that you can use, such as FE International, Flippa, Deal Flow Brokerage, and Empire Flippers.
Being responsible for running a SaaS brand can be a stressful endeavour, so it can be a fantastic idea to hire qualified experts to help. Book a free consultation call with NUOPTIMA, a full-stack growth agency that assists with the growing and advising of brands.
Why Should I Hire a SaaS Broker?
If you are the owner of a SaaS brand looking to sell, the first step is commonly hiring a broker. SaaS brokers can help value your company and attract potential buyers. If you are still unconvinced as to what a SaaS broker can do for your business, here are a handful of benefits that a SaaS broker can provide:
A SaaS broker can assist a business with establishing an accurate valuation of their brand, simplifying the negotiation process.
SaaS brokers can also deal with corporate finance services that are required to get a deal done, such as through succession planning and creating financing options.
By using SaaS brokers, you will be offered access to a network of reputable and qualified buyers (it can otherwise be a challenge to locate viable buyers). Brokers thoroughly vet their potential buyers to ensure they are upstanding and reliable.
Business brokers have access to marketing materials that are specifically catered to targeting buyers and relaying the business value.
SaaS brokers are skilled negotiators that can objectively negotiate on behalf of the company owner. This can speed up the sales process. Indeed, they can determine efficiently why a SaaS business is a good fit for a particular client.
Another benefit is SaaS brokers can assist owners in preparing documents to expedite the due diligence proceeding.
They can coordinate secure and trustworthy money transfers (an escrow service is something they commonly have access to).
Now that numerous benefits to SaaS brokers have been identified let's get stuck in with our list of the top 10 SaaS brokers currently on the market.
Top 10 SaaS Brokers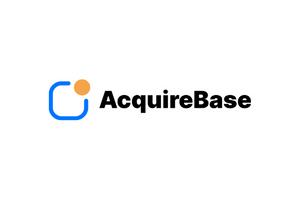 AcquireBase
Founded in 2021 in Sahiwal, Pakistan, AcquireBase is a marketplace where internet startups (including micro-SaaS brands) can be bought and sold for free. It does not charge any fees for posting a startup for sale and charges zero commission on a completed sale. AcquireBase also consolidates with a popular licensed escrow service to ensure buyers can purchase a SaaS brand safely and securely. By choosing AcquireBase, no middlemen are involved, and there is no paywall for accessing offers. To sell your SaaS brand on AcquireBase, you simply need to make an account and provide relevant information about your company. Within two days, the broker will review your company and get back in touch with you to determine whether it is a suitable fit. If successful, your startup will be published, and you can begin connecting with interested buyers.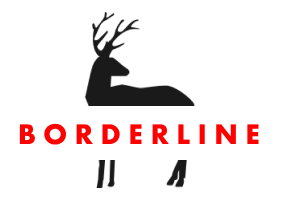 Borderline
Borderline is a marketplace that caters to software companies and side projects. Through this marketplace, web applications can be bought or sold regardless of size or profitability for free. Borderline's website allows you to make an "elevator pitch" through its online form. Simply provide the required information, such as why you want to sell your SaaS brand, who you think should purchase it and the technologies used, and Borderline will assess your company. This marketplace was founded and is run by Kumail Hunaid, who has previously worked in design and engineering roles at various companies. Indeed, he has worked on software that has been served to millions of people and has also supported digital transformation engagements across the world. Borderline currently has upwards of 20,000 users, a number which is consistently growing.

Dealflow Brokerage
Founded in 2017, Dealflow Brokerage is a worldwide internet mergers and acquisitions (M&A) advisory company that is supported by a strong investor and entrepreneur network. Its network is interested in online companies ranging from $100,000 – $20 million in value. Unlike many brokers that only offer one advisor, Dealflow Brokerage provides sellers with an entire team to guide them through the selling process, including allocating you a senior M&A advisor. The team offers many services, including financial accounting, market analysis, deal negotiations, and legal drafting. Dealflow only advises you to sell your website if it finds it is truly beneficial to you and, in some situations, will actively consider ways to improve your business value. Furthermore, it sources buyers for your SaaS brand actively, and once a shortlist has been determined of potential buyers, Deaflow works to seal the deal for you above market price. On the Dealflow Brokerage website, you can apply for a free business valuation.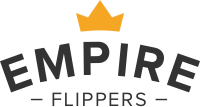 Empire Flippers
Founded by Joe Magnotti and Justin Cooke in 2011, Empire Flippers is a platform that buys and sells online businesses. Since its inception, it has helped users to buy and sell more than $400 million worth of online companies and has brokered over 1,000 online company transactions. It also enjoys a 75% sales success rate and has won numerous awards, including the Inc. 5000 five years running and several International Business Brokers Association Awards (IBBA). Empire Flippers guarantees a secure selling process and has an industry-leading team of M&A advisors. At the beginning of each week, Empire Flippers release a list of new companies for sale on its site (and sends out weekly emails to buyers), helping you reach hundreds of prospective buyers. Many SaaS companies opt for Empire Flippers because of its impressive success rate. Plus, it takes security very seriously and hides your site's URL and detailed information from public listings. It can also advise on creating a robust deal structure. One further benefit to this broker is it includes a free valuation tool.

FE International
Since its founding in 2010, FE International has become a worldwide M&A advisor of e-commerce, content, and SaaS companies. Its website boasts it is the 'preeminent valuation thought leader in the industry', and this is backed by the numerous awards it has won, including Inc. 5000 and IBBA Deal Maker of the Year. FE International has completed over 1,200 successful acquisitions that overall total in excess of $1 billion and has enjoyed an almost 95% sales success rate! It is also home to a global network of more than 80,000 tech investors. Its team does all the hard graft on your behalf during the sales process and even works to maximise your SaaS exit value. Other services it provides include: valuation analysis, due diligence, post-sale considerations and acquisition accounting. With its experience in selling SaaS companies spanning over a decade, FE International is the broker of choice for many SaaS brands.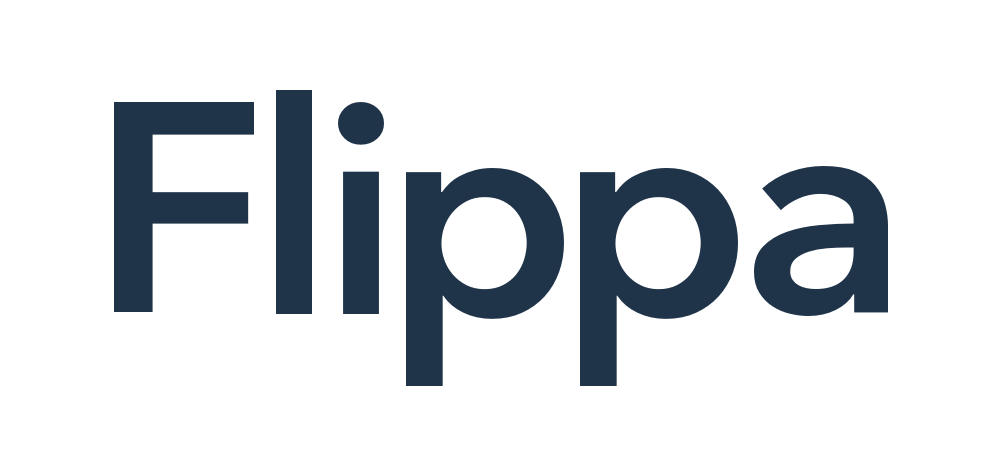 Flippa
Flippa is a broker that caters explicitly to small online businesses between the value of $5,000 – $5 million. Co-founded in 2009 by the founders of SitePoint and 99Designs, its goal is to help small companies exit in a safe and secure environment. Indeed, it utilises innovative fraud prevention tools to protect both parties involved in a sale. Many SaaS companies looking to exit choose Flippa because it has a straightforward platform that is easy and safe to use. Flippa has the lowest fees in the industry and also offers a free escrow service. It has an end-to-end platform created to decrease the time it takes to sell a brand as well as get the highest sale price possible. Flippa claims to be the sole comprehensive full-service platform for purchasing and selling online companies. Flippa enjoys over three million global users, 300,000 buyers, and has sold over 250,000 listings to date. Its website also offers a free online business valuation.
Latona's
Latona's is a boutique M&A broker specialising in various digital assets, including SaaS businesses. It is home to tens of thousands of subscribed investors (one of the largest networks in the entire market) and regularly closes deals in the five- to the eight-figure range. Benefits to Latona's include worldwide buyers that have been thoroughly vetted, no upfront costs, and its offer of exit strategy consultants. Latona's online brokers can also assess your company for free and assist you in considering your options. If you choose to use this firm, you will be allocated your own professional broker to help guide you through every step of the exit process. Plus, they have a weekly newsletter that reaches more than 20,000 prospective buyers! Two invaluable tools on Latona's platform include a Business Value Calculator and a Payment Plan Calculator.

MicroAcquire
MicroAcquire was founded in 2020 and, to date, has already completed more than 600 successful deals. It has assisted hundreds of startups in getting acquired (including SaaS brands) and has facilitated more than half a million dollars in closed deals! There are currently over 150,000 users buying and selling on MicroAcquire, which is lauded as being the top acquisition marketplace. By joining this platform, you can gain immediate access to more than 120,000 buyers that have been vetted. A SaaS business can be any size to qualify to use this website, and you can get your company acquired in as little time as 30 days. MicroAcquire is completely free to list and sell your brand on, and there are zero commissions involved. It also is home to reputable advisors that work to make your best possible scenario a reality. A fantastic benefit to MicroAcquire is it lets you decide what you want to share and who you want to share it with so you can retain anonymity as you please.

Synergy Business Brokers
Founded in 2002, Synergy Business Brokers is a leading M&A firm that has created a database of over 30,000 active prospective investors throughout the United States and abroad. It sells profitable companies with annual revenues ranging between $700,000 and $70 million. Synergy has a dedicated sales process, including accepting no fees until your company has successfully been sold, working to maximise your sale price, providing a comprehensive marketing strategy, and protecting your confidentiality. It has won numerous awards as a top brokerage and M&A firm and has assisted tech companies in locating the perfect buyer for almost two decades. Synergy has a multitude of experience with selling SaaS brands and on its website offers a free, confidential consultation so it can present you with a recommended asking price. Synergy's award-winning team is well-connected and works to sell your company as speedily as possible and for the highest price.

Upward Exits (Raincatcher)
Upward Exits is a broker that works with digital buyers and sellers. The goal of this company is to build, acquire, and eventually sell digital firms. As part of its business, it represents SaaS brands, which generally need to have at least $300,000 annual recurring revenue (ARR) to be considered. Upward Exits has recently joined leading brokerage company Raincatcher but still represents the sellers of well-performing digital businesses. Raincatcher efficiently transforms both small and medium-sized companies into ones ready to sell using its Value Bidding System. With over 30 years of experience, Raincatcher has much expertise. Part of its service involves conducting a comprehensive audit before the selling process to highlight any potential bumps in the road, give you a clear value estimate and build a plan for marketing your SaaS brand. It has a team of successful small business entrepreneurs well-versed in preparing small to medium-sized companies for sale. Other pros to this broker include top valuation resources, strong marketing strategies, and a guide map for both the exit planning and selling of your brand.