Besides impacting lives and making a societal difference, attracting donors is one of the foundational responsibilities of nonprofits and charities. This is because the use or availability of donor funds facilitates the purpose and impact these nonprofits create.
While there are diverse techniques through which such organisations attract potential donors, most are differentiated by budget. While some better-off nonprofits might allocate certain percentages of their budget to running PPC ads or leveraging social media marketing, others may not afford such privileges as every penny counts for them.
For such nonprofits, leveraging organic traffic from their website might be their best bet to gaining their desired visibility and reach, ergo, donors, supporters, and volunteers, while reaching their preferred recipients. For this to happen, such NPO (nonprofit organisation) websites need to be search-engine optimised (SEO).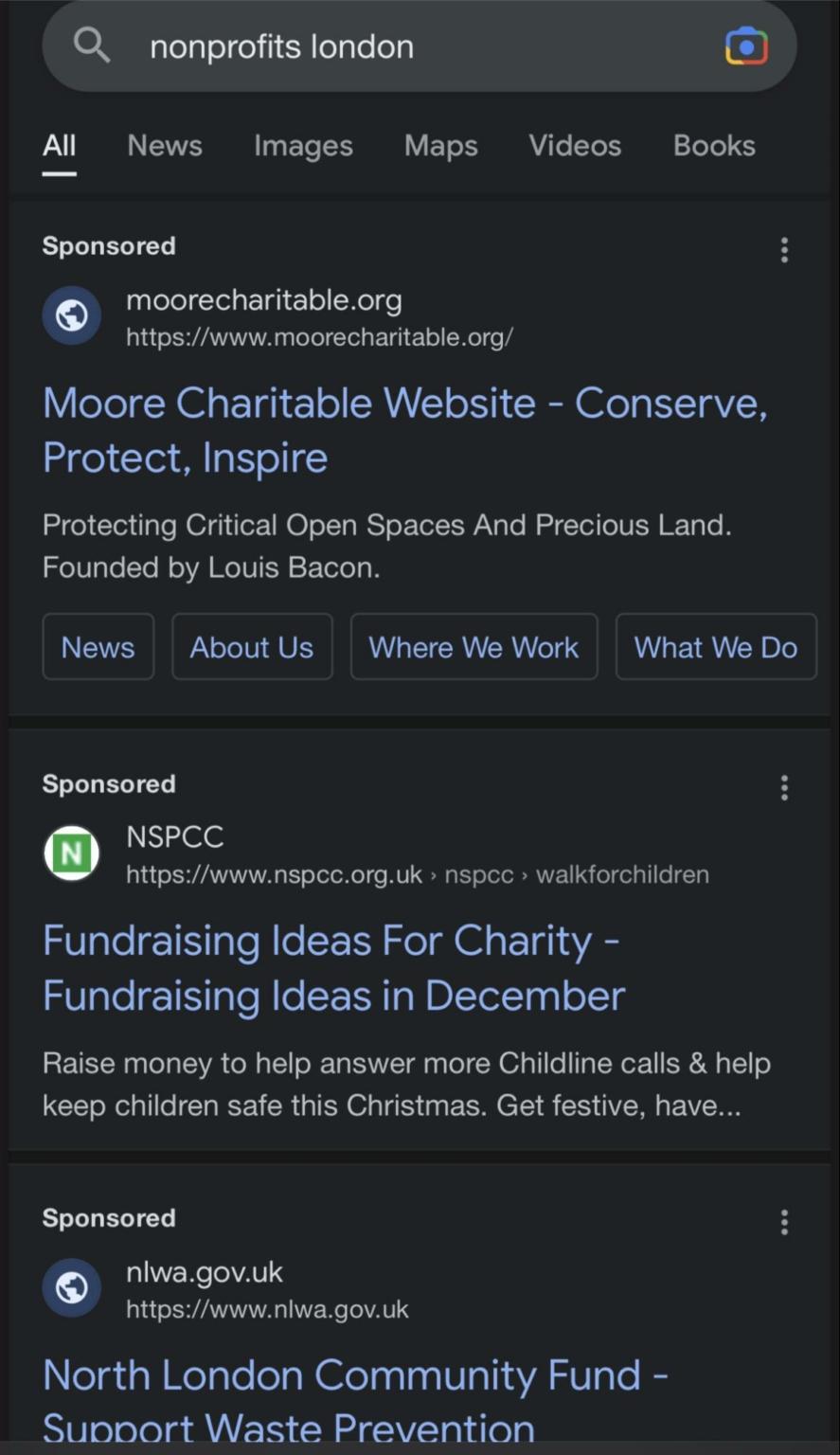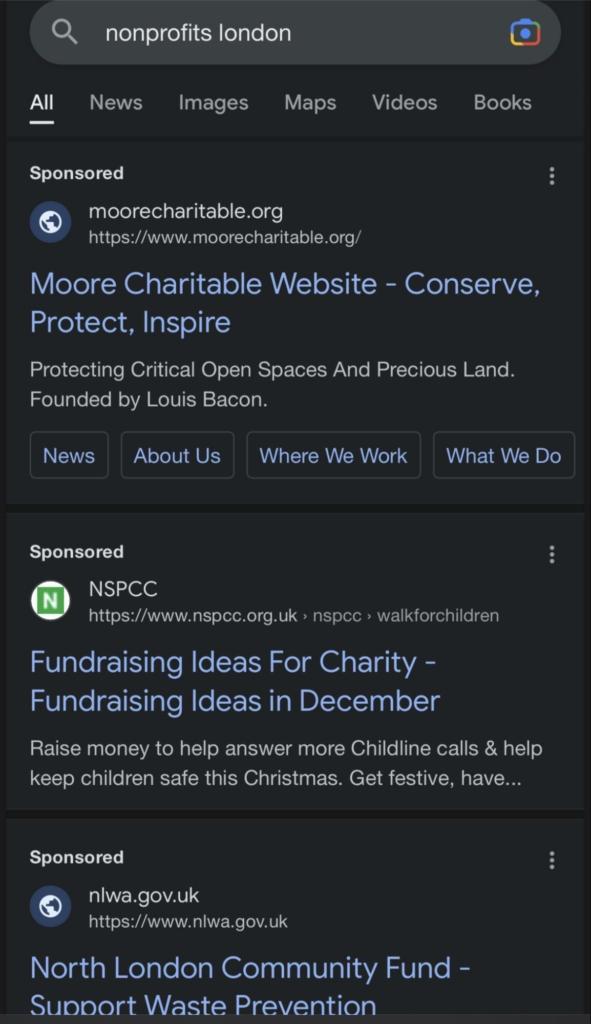 Paid Traffic (PPC)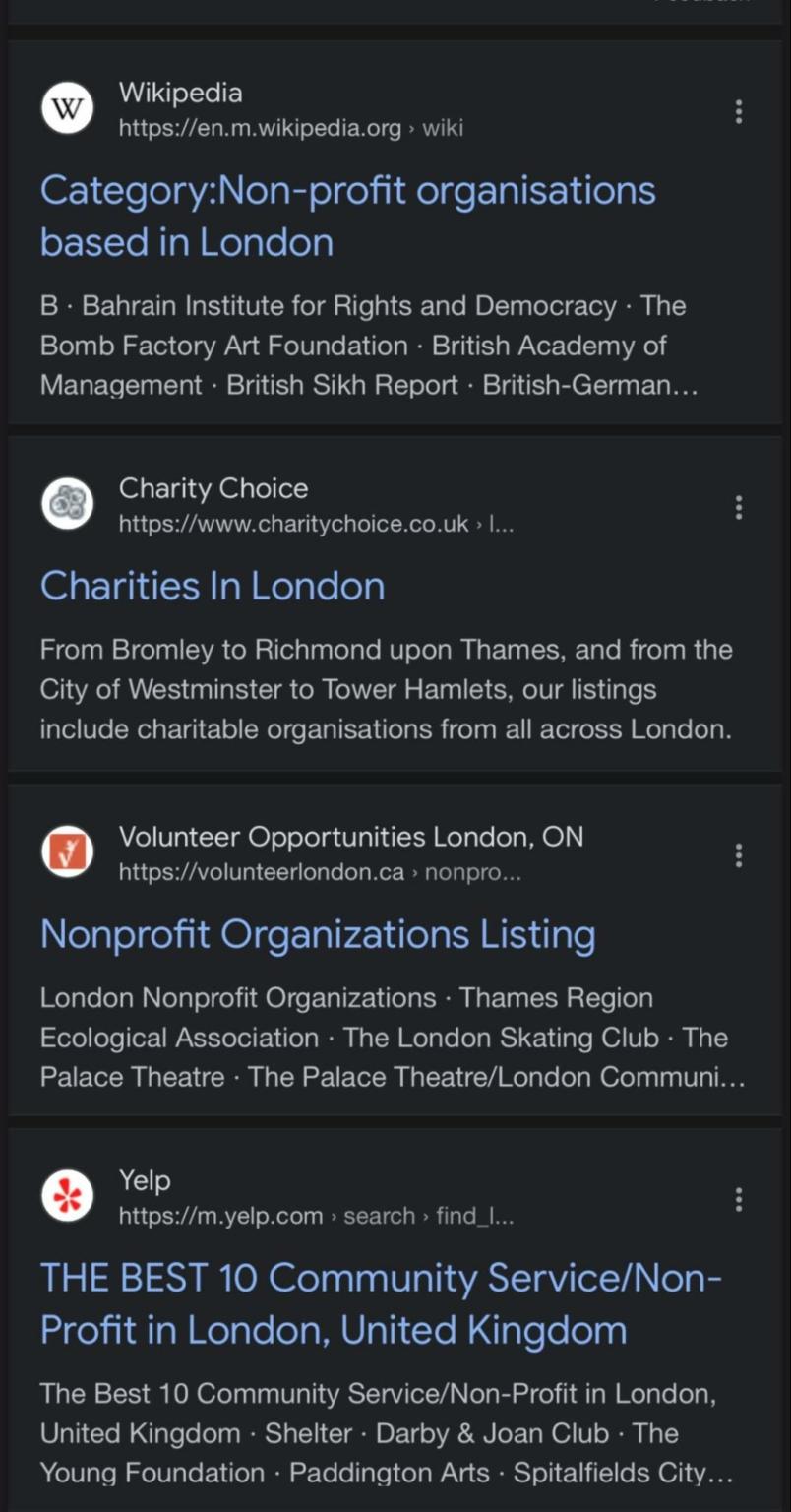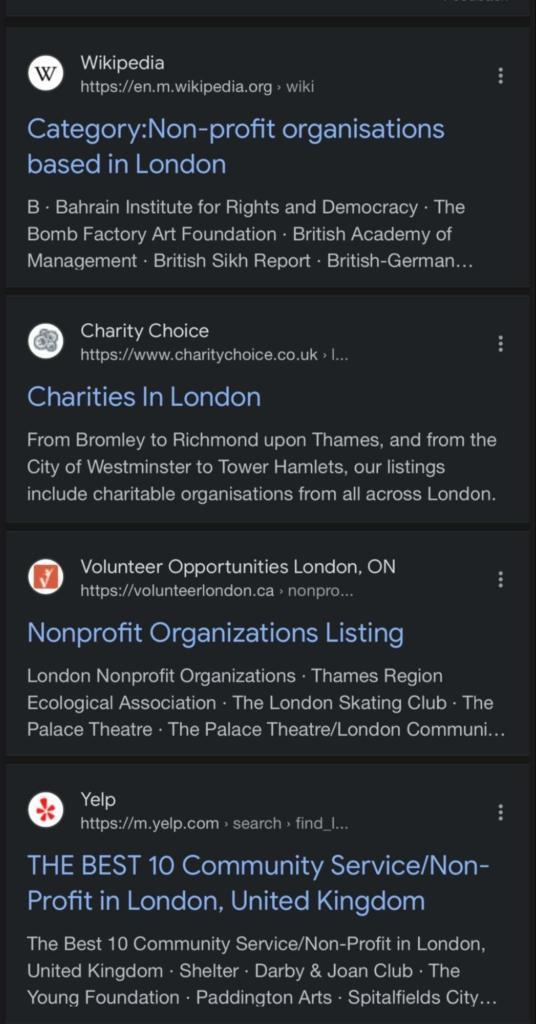 Organic Traffic (SEO)
Unlike PPC ads which require continuous funding for short-termed results, SEO is a viable technique that offers longevity for little to nothing. SEO increases the reach and visibility of NPO websites and solidifies their credibility within their niche, which is a vital metric for potential donors and supporters. Thus, optimising a nonprofit website for search engines like Google increases the site's rank on the search results page, leading to more exposure and visits.
The best part of using SEO techniques for nonprofit websites is that the target audience can seamlessly access the site and its resources by applying a few keywords. Another benefit is the impact continuity. While SEO may take a few months before results are noticed, as long as the website's position has improved in the search results, it will keep generating free and organic traffic indefinitely, even if the SEO efforts are halted. Thus, SEO is the gift that keeps giving.
Why SEO Is Important For Nonprofits
In this digitised era, online visibility is everything for business owners. Visibility translates to sales from potential clients and overall profit, and although a nonprofit isn't typically viewed as a business, it could still tremendously benefit from increased visibility.
SEO poses as a cost-effective visibility technique that guarantees continuous results while increasing the credibility and authenticity of the brand, which in this case is a nonprofit organisation. Credibility is an important metric for nonprofits, and sponsored PPC ads don't typically hint at the NPO's credibility. This is why potential donors, supporters or recipients are more likely to trust nonprofits with organic traffic than those with sponsored PPC ads.
Thus, SEO is important for nonprofits because more people discover them when it is done right. With this discovery, leads in the form of donors, program recipients, volunteers and supporters are generated freely and organically.
Technical, On-Page and Off-Page SEO
There are three main aspects of SEO you need to consider: Technical, On-Page, and Off-Page. Each plays a vital role in enhancing your nonprofit's visibility online and should all be considered when developing your SEO strategy. By understanding and implementing these practices, you can ensure you're doing everything possible to stand out in the crowded digital space, attracting more supporters and furthering your mission.
Technical SEO: The Foundation of Your Online Presence
Technical SEO is the bedrock of your website's visibility. It involves optimising the infrastructure of your site to ensure search engines can crawl and index it efficiently. For nonprofits, this is crucial as it directly impacts how your organisation appears in search results.
For instance, consider site speed. If your website takes too long to load, visitors may leave before they've even had a chance to see what you offer. Search engines recognise this user behaviour and may lower your site's ranking as a result. Therefore, investing in a fast, responsive website is not just beneficial for user experience, but also for your visibility in search results.
On-Page SEO: Making Your Content Discoverable
On-page SEO relates to the content elements of your website. It involves optimising individual pages to rank higher and attract more relevant traffic. For nonprofits, this means ensuring your mission, projects, and success stories are easily discoverable by potential supporters.
Keywords play a significant role in on-page SEO. For example, if your nonprofit is involved in wildlife conservation, you'd want to ensure terms like 'wildlife conservation charity' or 'protect endangered species' are incorporated naturally into your content. This helps search engines understand what your page is about and rank it accordingly when those terms are searched.
Moreover, meta tags, such as title tags and meta descriptions, are also crucial. These elements provide search engines with concise summaries of your page's content, influencing how your page is represented in search results.
Off-Page SEO: Building Authority and Trust
Off-page SEO involves actions taken outside of your own website to impact your rankings within search engine results pages (SERPs). This includes factors like backlinks from other reputable sites, social media marketing, and influencer marketing.
Backlinks, links from other websites to yours, are particularly important as they act like votes of confidence in your content. For example, if a well-respected environmental blog links to your wildlife conservation project, it signals to search engines that your content is trustworthy and valuable, potentially boosting your ranking.
Search Demand For Nonprofits On Google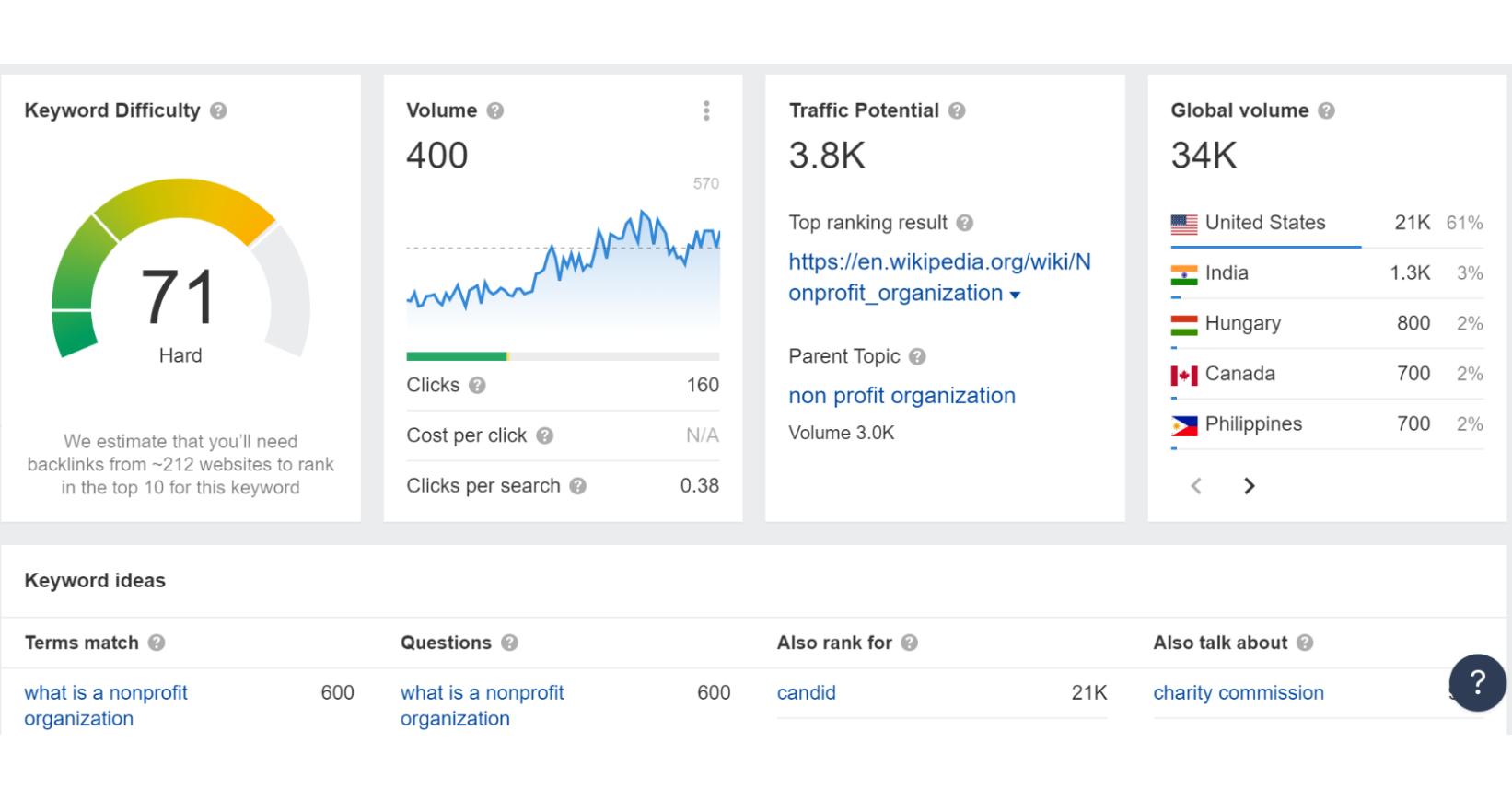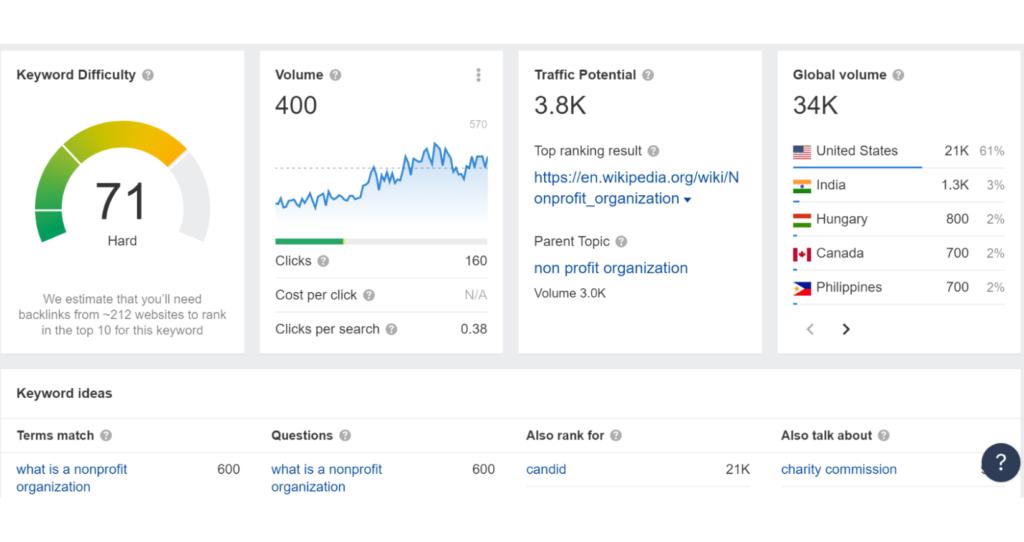 The Ahrefs snip above showcases the Google search data for the keyword 'Nonprofit.' From here, one can see that people worldwide search Google with the 'Nonprofit' keyword approximately 34 thousand times per month. This number is called the global volume or search volume (SV). As evident above, 21,000 of these searches originate from the United States, 1,300 from India and about 400 from the United Kingdom. Thus, it's apparent that multiple people are searching for nonprofits in your country every month.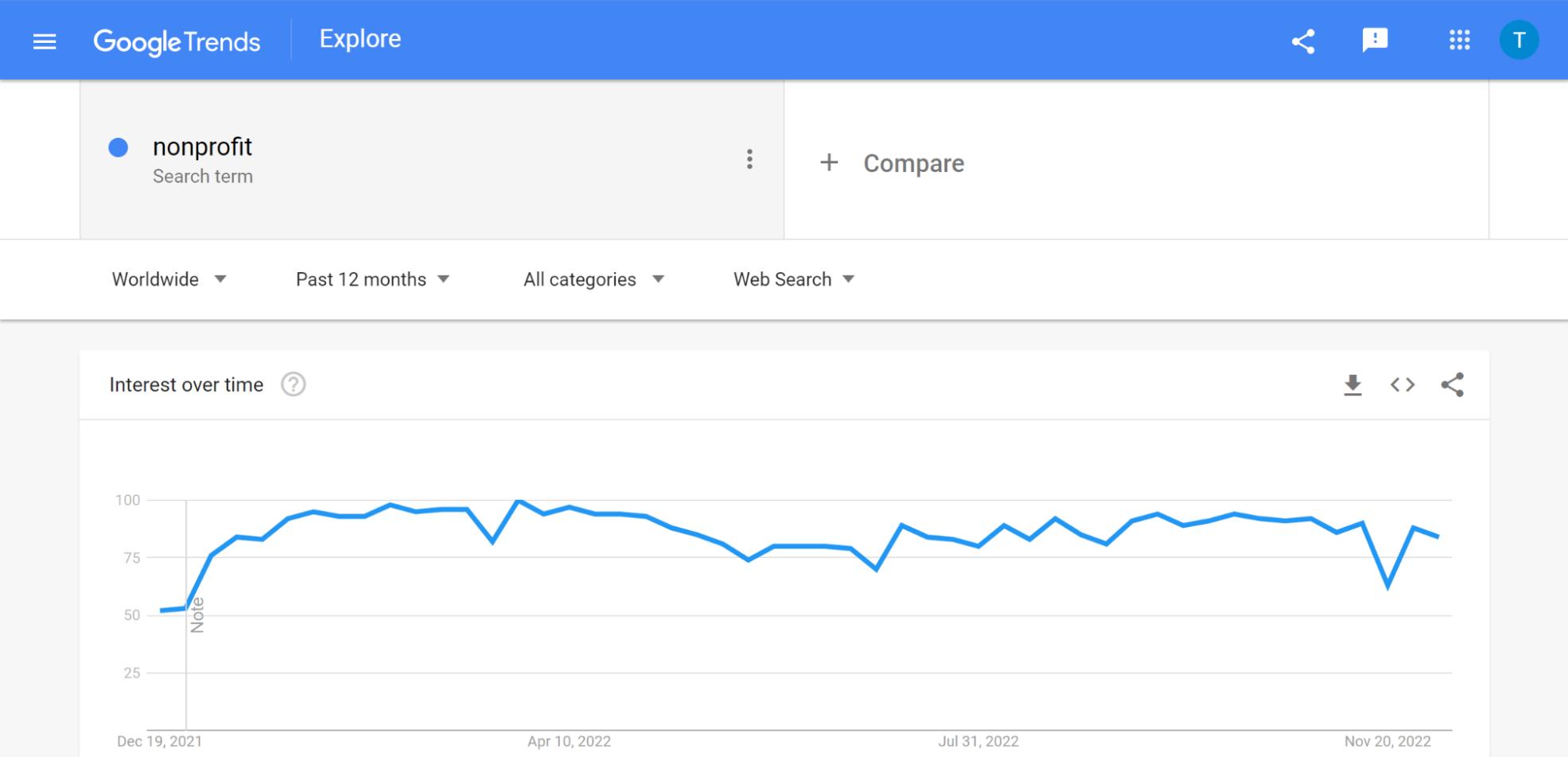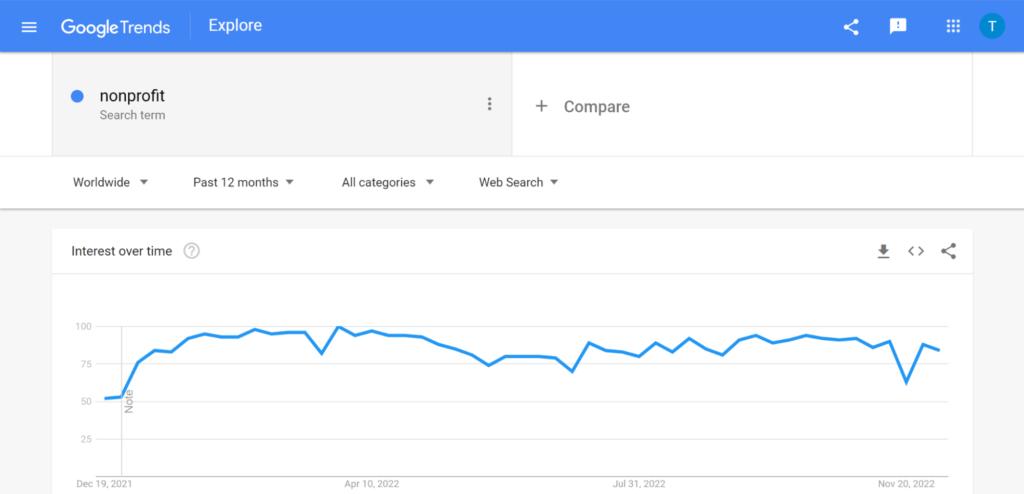 Moving on to Google Trends. The image above highlights the changes in the popularity of the 'nonprofit' keyword in web searches made between December 2021 and November 2022. While there have been bumps in the trajectory, the use of this keyword has significantly increased in the past year. This means that more people use search engines to seek out nonprofit organisations closest to them.
With these numbers and the projected increase in the future, there's no better time to leverage this increasing interest by partnering with a reputable SEO company. This company will optimise your website and inadvertently elevate your nonprofit organisation. With such a partnership, your nonprofit will be well-positioned to consistently receive organic traffic that converts to viable leads, donors, sponsors, volunteers or any human resource it demands. SEO results aren't fleeting like PPC ads or social media marketing; they're here for the long haul and don't cost as much.
Terms People Use To Find Nonprofits
A crucial part of website search engine optimisation is keyword identification and application. Each topic, niche or department has a unique set of keywords that users type into search engines to generate results. Therefore, applying these keywords that are most likely to be used by your target audience to your website is one of the best ways to generate organic traffic via SEO. This is because, with Google ranking sites and content based on relevance to the searched keywords, tailoring your nonprofit website to accommodate these keywords will increase its ranks, placing your website in front of potential sponsors and donors.
Due to the surplus amount of applicable keywords, the SEO expert's responsibility is to analyse and filter them based on their demand. The keywords in highest demand, AKA' hotwords,' will be used when creating web pages that will pop up on Google. For instance, if someone is seeking a nonprofit organisation or charity, here are some keywords or queries they may enter:
'Nonprofits near me.'
'Nonprofits in…' + location. For example, nonprofits in South London.
Employment-based keywords. For example, nonprofit jobs.
Questions about nonprofits. For example, 'What is a nonprofit?'
'Nonprofit organisation examples.'
To get a better perspective, the image below highlights the average monthly search volume for keywords related to nonprofits or nonprofit organisations.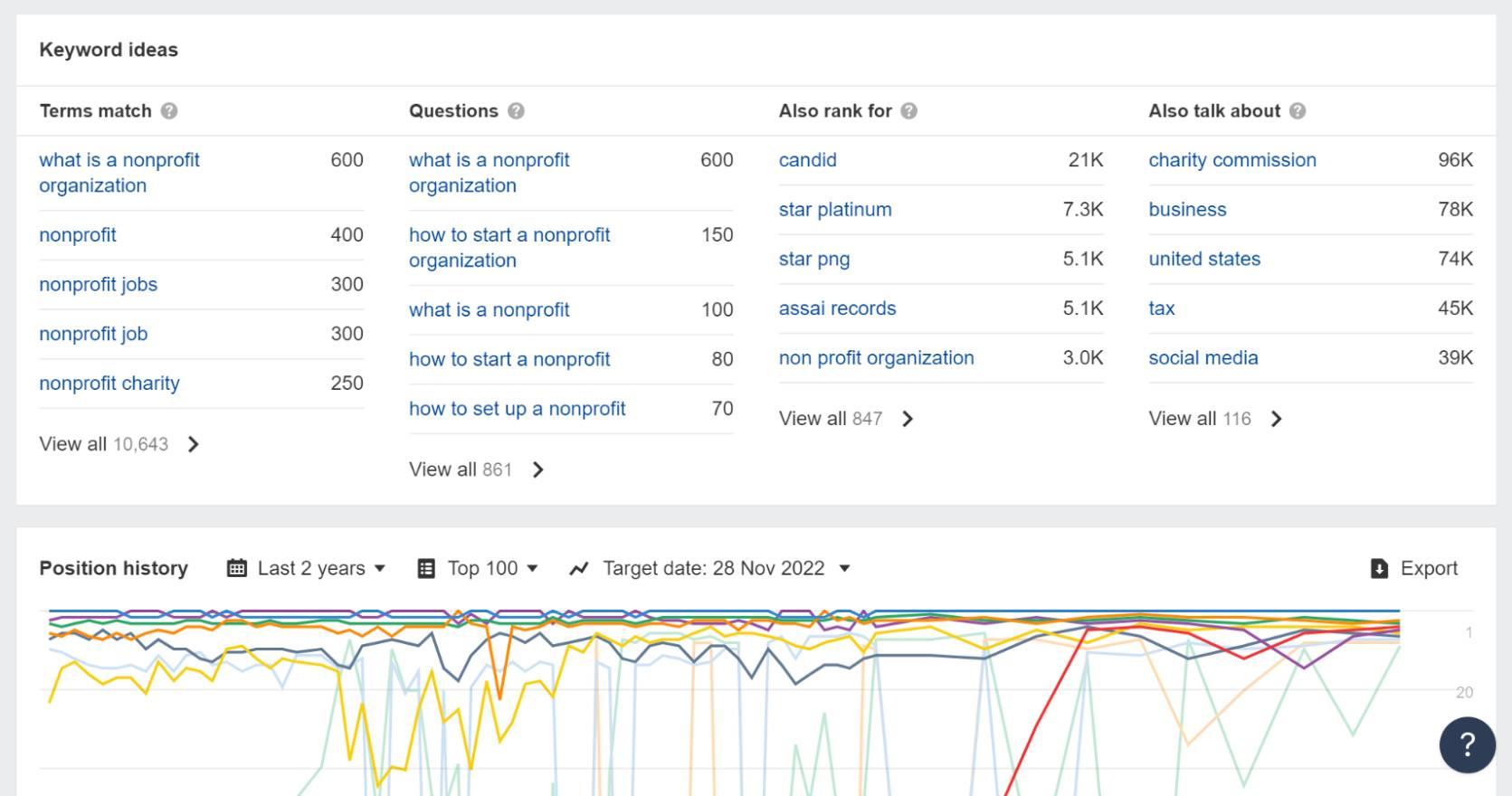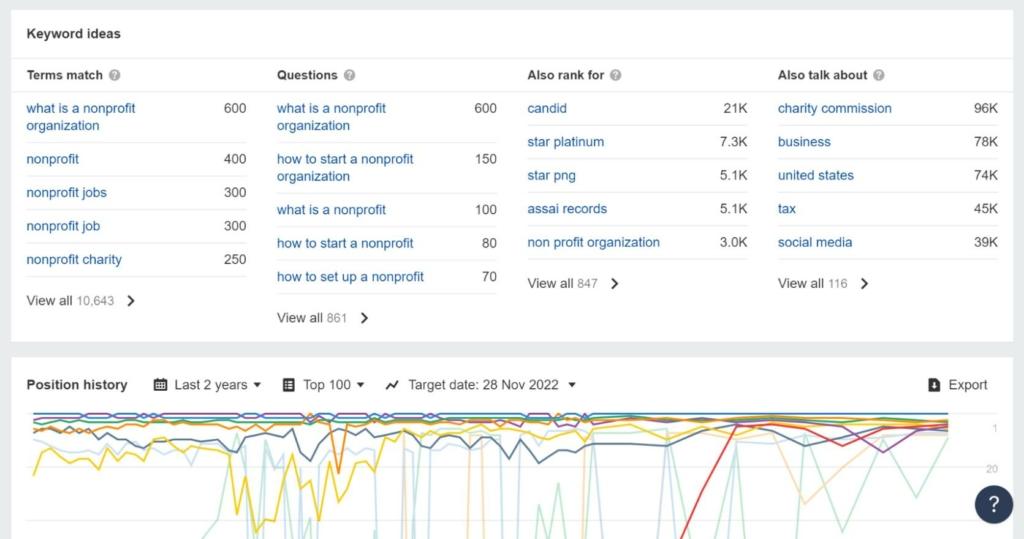 These searches indicate the people's interest in learning what a nonprofit organisation is and the jobs within that niche, as there are 600 and 300 searches each month with those keywords. Thus, if your nonprofit website uses thousands of keywords, it's more likely to reach millions of people, as seen below: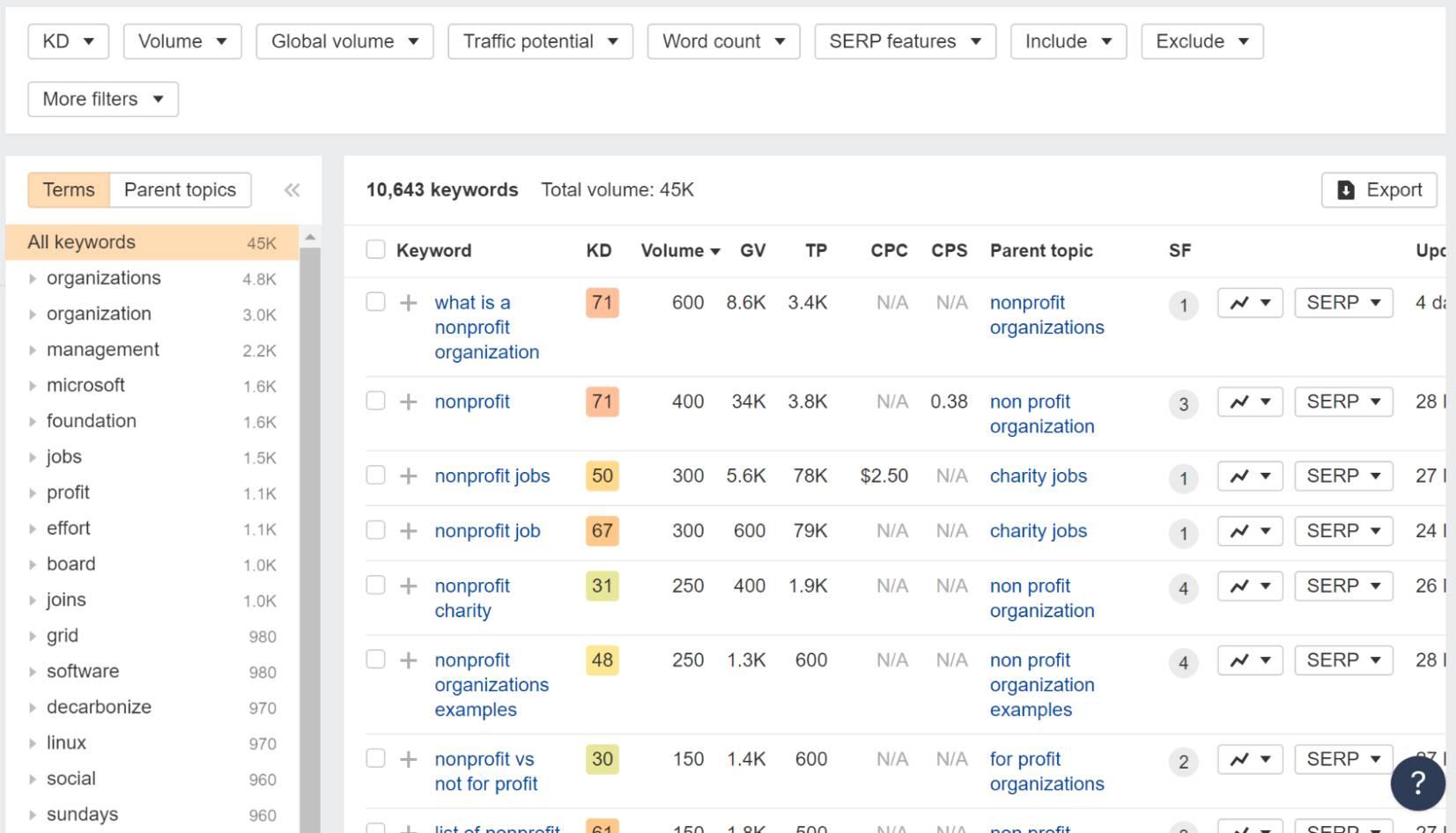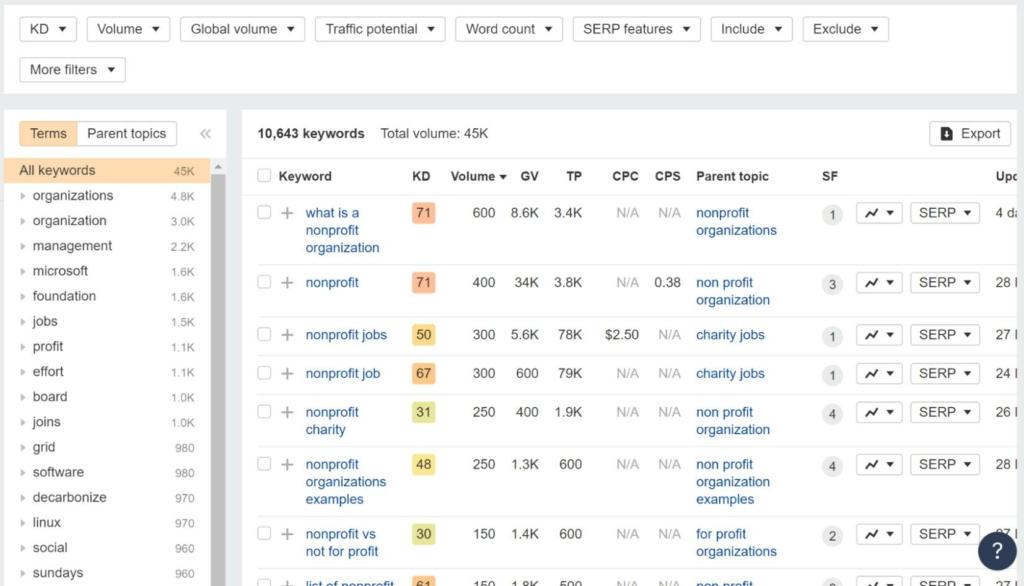 Other Nonprofits Are Already Getting Results From SEO
Effective search engine optimisation might be the boost your nonprofit needs to access its next level. This technique not only boosts the credibility of a brand or business but also offers unmatched savings on monthly advertisements. To prove its potential and efficacy when used right, we have reviewed some nonprofit websites that are witnessing maximum returns on their SEO efforts.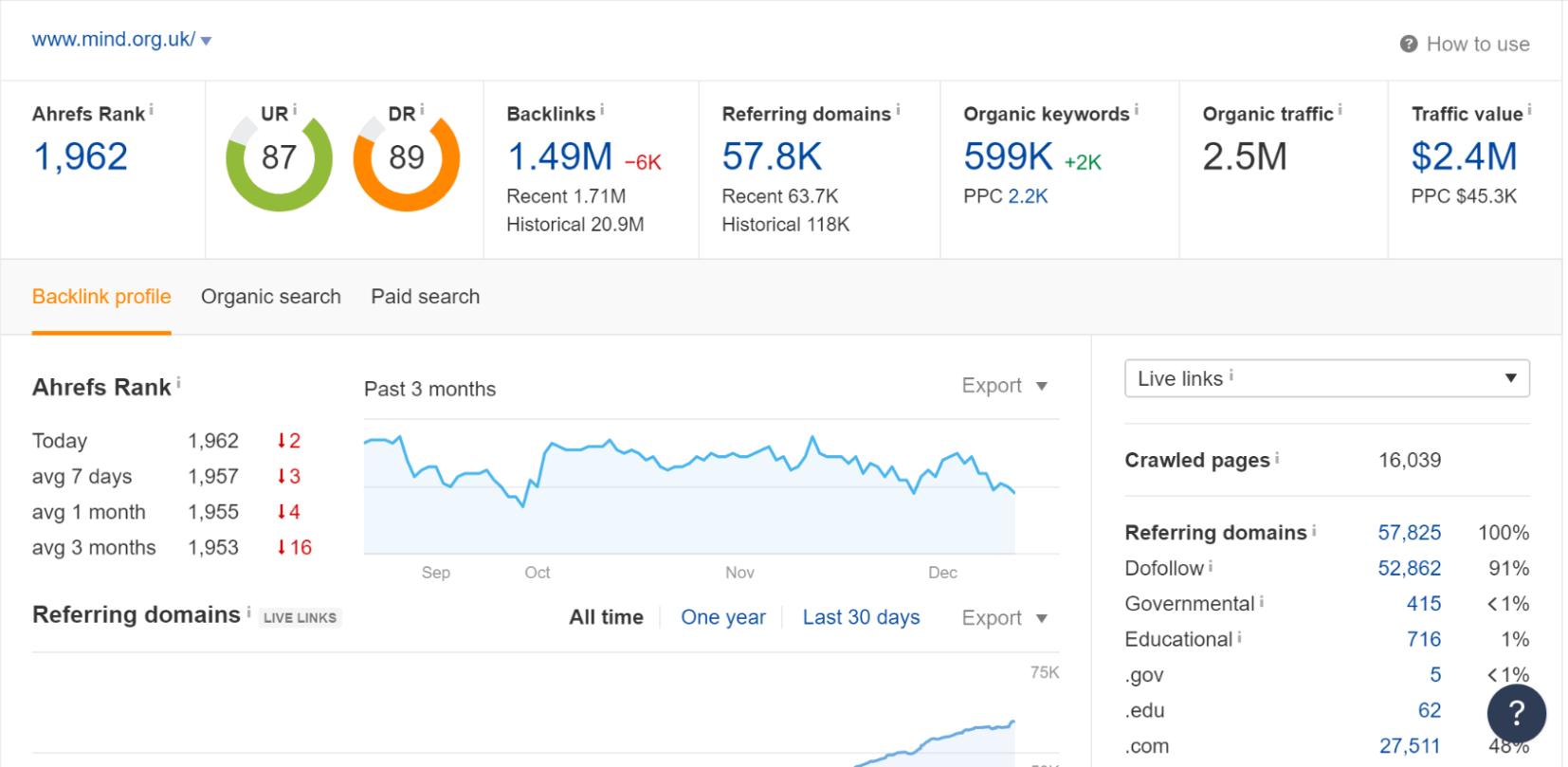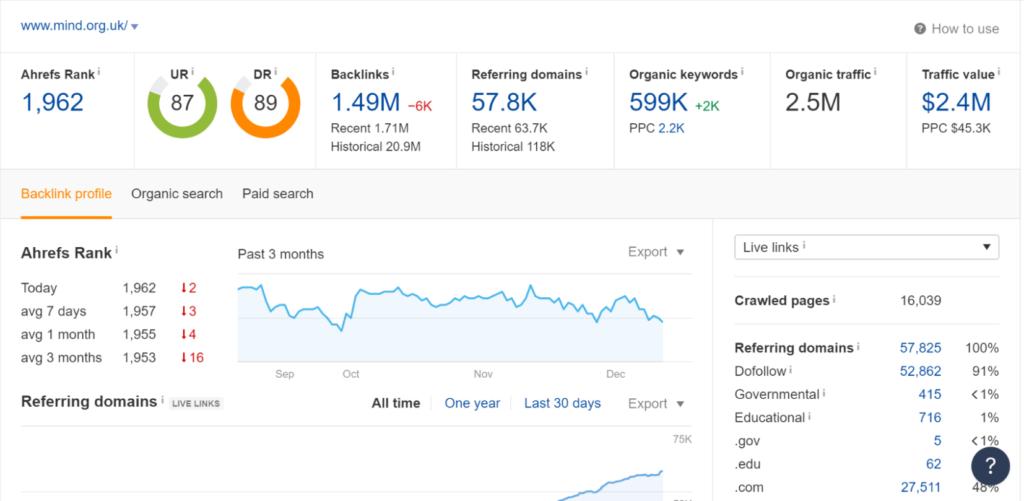 We're starting strong with the website from the renowned UK mental health nonprofit, Mind. This site rakes in an average of 2.5 million visitors every month. Thus, 2.5 million people go to mind.org.uk after seeing it in their Google search results.
With such a vast number of monthly visitors, it's no wonder the site has an average monthly traffic value of $2.4 million. The traffic value indicates how much the site's owner would have to spend monthly on contextual advertising techniques to garner the same amount of traffic they've achieved organically. Because of its effective SEO practices, Mind.org saves an average of $2.4 million monthly on PPC ads as it is favourably positioned in Google search results.
You can see what pages attract the most traffic to the Mind website.
This variety of pages attracts huge amounts of organic traffic, and this image offers invaluable information for the SEO expert. With this data and that from your competitor, SEO experts can analyse and optimise the existing pages on your nonprofit's website. They can revamp these pages to increase your site's visibility and organic traffic. Just take note of SEO expert Peter Bruker's comment:
"What gets measured gets improved." – Peter Drucker, Management Consultant, Educator and Author
While this example is from a nonprofit giant, Mind, and exceptional results are expected, you might wonder if smaller nonprofits can also benefit from implementing SEO practices. The short answer is Absolutely! Here's an example that'll prove the efficacy, cost-effectiveness and profitability of SEO for nonprofits.
From the above image, it's apparent that smaller nonprofits like UK's Cybersmile can also witness promising results with SEO. Cybersmile is a nonprofit that focuses on curbing cyberbullying and digital abuse. Its website averages an impressive monthly aggregate of over 20K organic website visitors through Google searches. Cybersmile's monthly traffic value is almost $11,000, and it ranks high on Google for the keyphrase 'What is catfishing?' among others. Thus, visitors are redirected to Cybersmile's website once they enter these keywords on Google's search bar.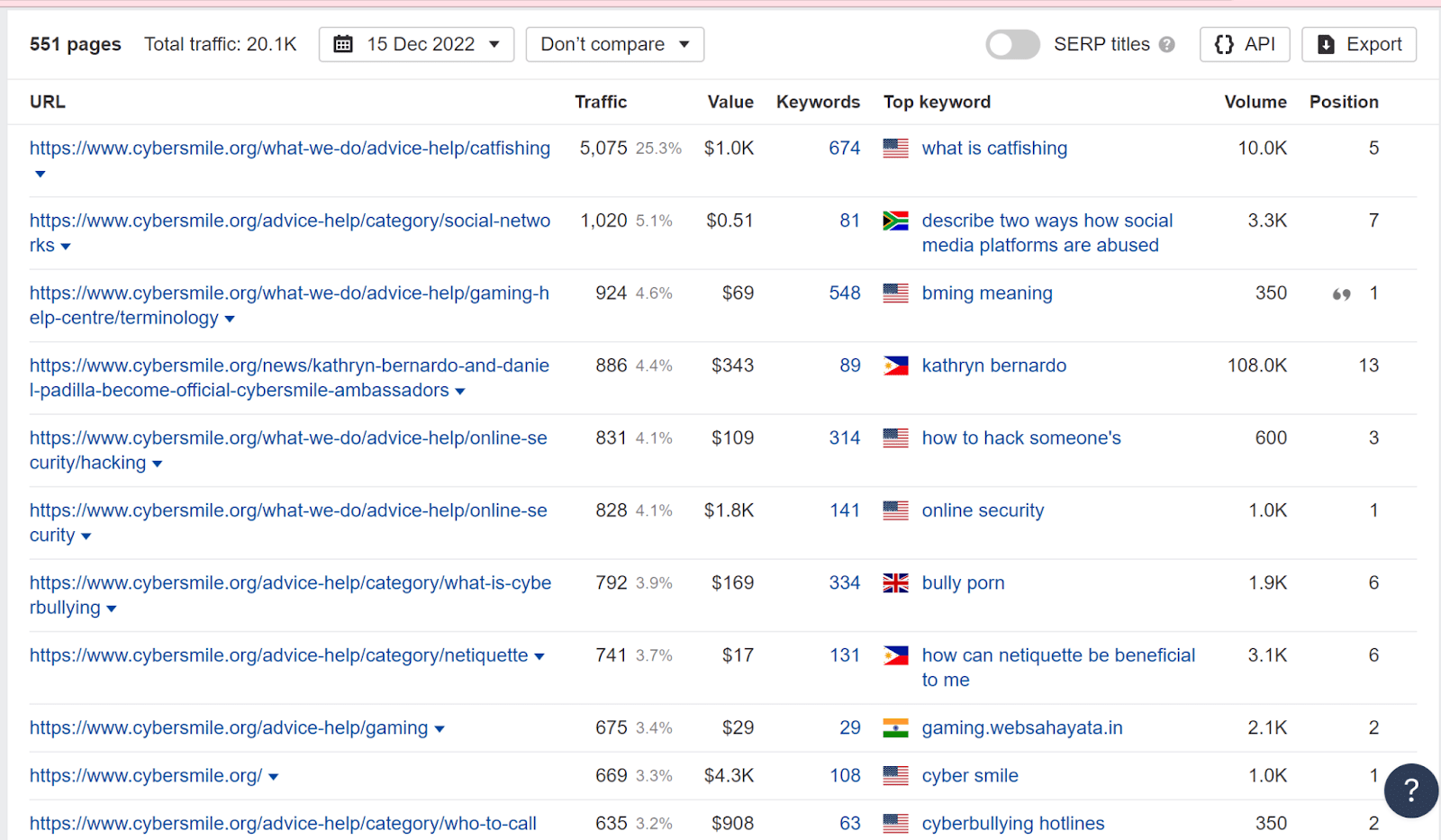 Through its SEO investments, Cybersmile is getting almost $11,000 worth of free traffic from Google, which they would otherwise spend on PPC ads. Having talked about them all through this page, you might wonder what PPC ads are. PPC or pay-per-click ads entail purchasing traffic for visibility and money. While they yield fast results, these ads are neither permanent nor transferable. This means that once the website owner stops paying for them, the site stops getting traffic. Conversely, SEO might take a few months to yield results, but the site will continue generating organic traffic even if you no longer invest in its practices.
Disclaimer: With various niches of nonprofit organisations, the traffic-generating keywords may differ with each niche. Thus, what makes an anti-cyberbullying nonprofit rank high might differ from the keywords that make a human rights nonprofit rank. Identifying these unique keywords for diverse nonprofits is one of the many responsibilities of an SEO agency.
Experience, Expertise, Authoritativeness, and Trustworthiness
Experience, Expertise, Authoritativeness, and Trustworthiness (E-E-A-T) is a crucial concept in SEO. It's a framework used by Google's quality raters to assess content quality, and it plays a significant role in Google's ranking algorithm.
Building a high-quality E-E-A-T for your nonprofit involves several steps. Experience and expertise refer to the depth of knowledge presented in your content. For instance, if your nonprofit focuses on wildlife conservation, your content should reflect a deep understanding of this field.
Authoritativeness is about credibility and recognition in your field. This can be demonstrated through positive reviews, high-quality backlinks, and mentions from authoritative sources. Trustworthiness relates to the security and transparency of your website. This includes having a secure (HTTPS) website and clear, accessible policies on privacy and donations.
In essence, E-E-A-T is about demonstrating your nonprofit's knowledge, credibility, and trustworthiness through your website and content. By focusing on these areas, you can improve your search rankings and connect more effectively with your target audience.
Local SEO vs National SEO
When it comes to SEO, understanding the difference between local and national strategies is key. Both have their place in a comprehensive digital marketing plan, but the choice between the two depends on your nonprofit's goals and audience.
Local SEO is about optimising your online presence to attract more business from relevant local searches. These searches take place on Google and other search engines. People search for local nonprofits using specific keywords, such as 'homeless shelters in London' or 'animal rescue centres near me'. If your nonprofit operates in a specific geographical area or serves a local community, focusing on local SEO can help you reach your target audience more effectively.
On the other hand, National SEO focuses more on ranking for broad keyword terms rather than specific geographical ones. It's not tied to a brick-and-mortar location. National SEO is beneficial for nonprofits that operate on a larger scale or even globally. For example, if your nonprofit operates nationwide, you'd want to rank for broader terms like 'animal rescue charity' or 'environmental conservation organisation'.
Here's a comparison of the two:
| | | |
| --- | --- | --- |
| | Local SEO | National SEO |
| Focus | Specific geographic area | Nationwide or global |
| Keywords | Include geographic terms | Broad, general terms |
| Audience | Local community or specific region | Nationwide or global audience |
| Examples | 'youth centres in Manchester' or 'mental health support near me' | 'woodland protection charities' or 'cancer awareness groups' |
Determining which type of SEO is right for your nonprofit depends on your scope of operation and target audience. If you serve a local community or region, local SEO can help you connect with people in your area looking for the services you offer. However, if your nonprofit has a wider reach, national SEO can help you connect with a larger, more diverse audience.
Local SEO
The importance of local SEO to service providers, including nonprofits, cannot be overemphasised. Local SEO ensures the visibility and access of a website or service to individuals searching for it in their local area. For instance, when the keywords' nonprofits near me' is entered into Google, the search engine generates local results tailored to that location. While some service providers might think adding their business website/address to Google My Business/Maps would suffice for a local reach, it falls short. Comprehensive SEO offers a lasting yet dramatic improvement to the website's organic traffic volume and Google rankings. Such SEO results completely floor that from other approaches.
SEO Tools for Nonprofits
Nonprofits can greatly benefit from a range of SEO tools that can help optimise their online presence, track performance, and conduct in-depth research. Here are some recommended tools:
Google Analytics: This is a must-have tool for tracking website performance. It provides insights into how users find and interact with your site, helping you understand what's working and where improvements can be made.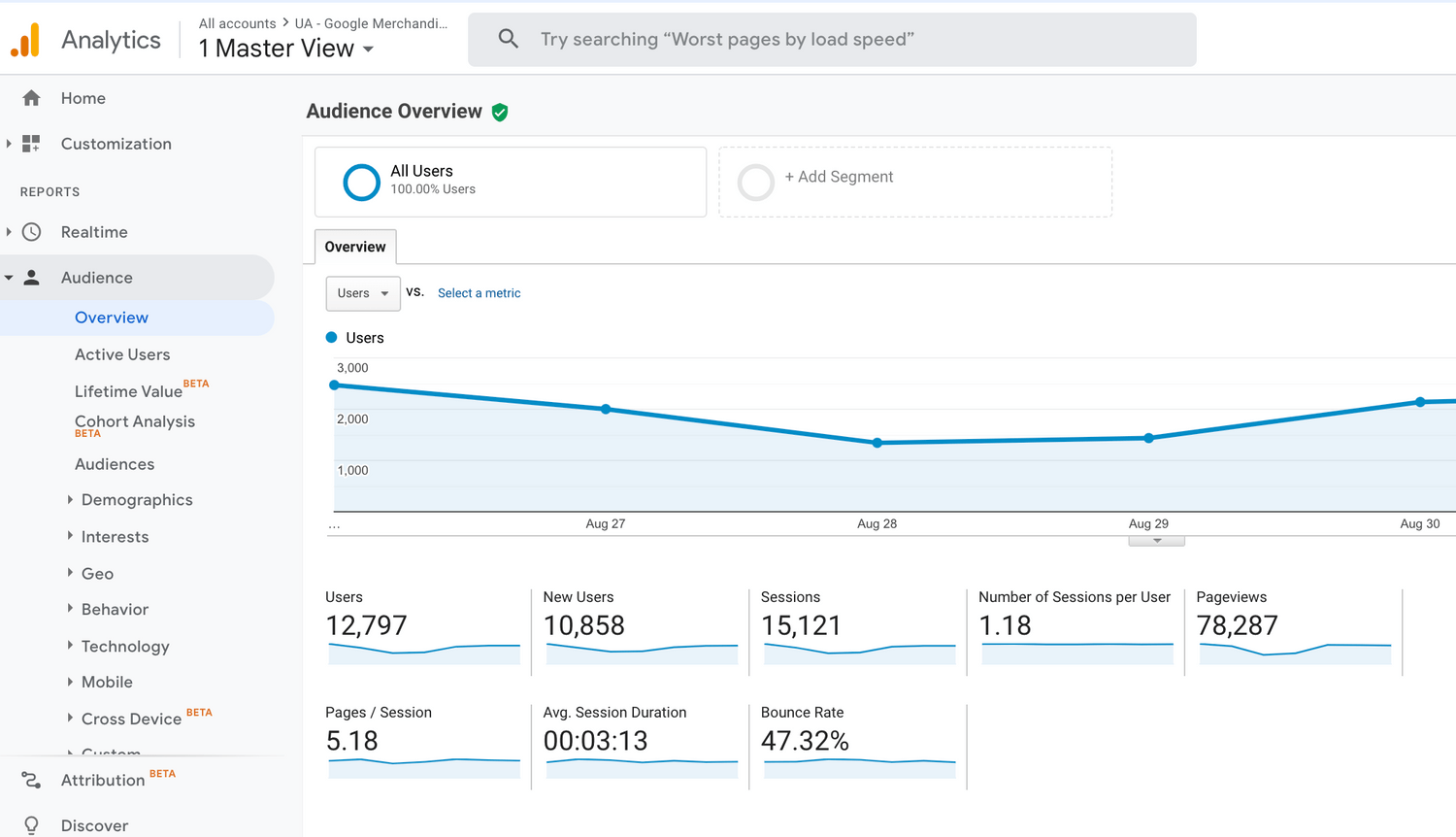 Google Search Console: This tool provides valuable data about your website's visibility on Google. It can help you identify any technical issues that might be hindering your site's performance in search results.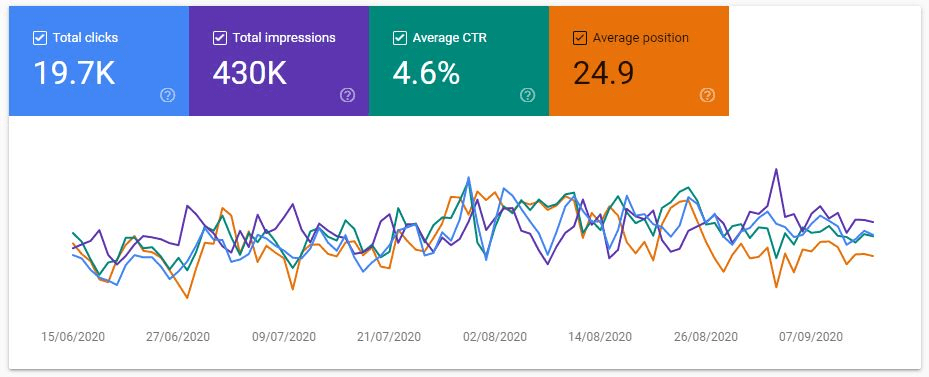 Ahrefs: This tool is excellent for backlink analysis, keyword research, and competitor analysis. It can help you identify which keywords are driving traffic to similar organisations and where their backlinks are coming from.
SEMRush: This is another comprehensive SEO tool that offers features like keyword research, site audits, and competitive analysis. It's particularly useful for tracking keyword rankings and identifying opportunities for improvement.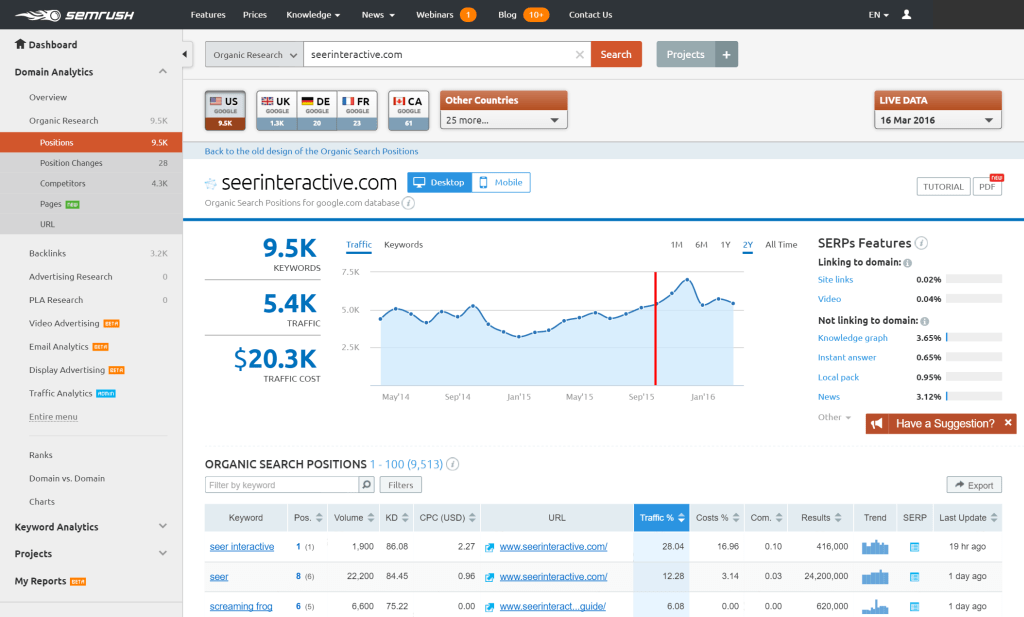 By leveraging these types of tools, you can make data-driven decisions and refine your SEO strategy for maximum impact. However, it is not always easy to understand or know how to make practical changes. This is why hiring an SEO agency can be helpful in saving you time and money in the long run.
What Does An SEO Company Do?
Nonprofits rely heavily on visibility, accessibility and credibility to fulfil their purpose, and with the volume of such organisations, Google implements high standards for ranking them. One technique with a demonstrated history of ranking success is SEO, and it's an invaluable investment for nonprofit organisations within and outside the UK. However, achieving great results with SEO requires time, experience, expertise, and hard work – qualities that NUOPTIMA serves on a platter.
NUOPTIMA has been partnering with several kinds of nonprofits over the years. Our expert team has unrivalled experience with optimising such organisations' websites, and through these SEO skills, we know exactly how to bump your nonprofit to Google's first page. Here's a handful of what we can do to help your website's Google rankings:
Arrange the placement of links on the websites of credible nonprofit organisations and charities.
Create seasoned, insightful, SEO-driven content to help your nonprofit website rank for more keywords.
Ensure existing pages comply with Google's regulations and best practices by optimising them accordingly.
Create all the necessary pages to boost the organic traffic your nonprofit's website collects.
SEO is so intricate that it can only yield outstanding results when executed by qualified professionals. At NUOPTIMA, our wealth of experience and invaluable expertise is axiomatic. Thus, our techniques are tailored to resonate with multiple industries to generate the best results. To get started, book a free discovery call with our team of SEO experts to discover the mind-blowing potential that SEO has for your website's success.
Enhance Your Nonprofit's Impact with SEO
In the mission-driven world of nonprofits, reaching the right audience is key. With the right SEO strategies, your nonprofit can rise above the competition, attracting more potential donors, volunteers, and beneficiaries. SEO is not just about increasing website traffic; it's about attracting the right kind of traffic – individuals and organisations who are actively interested in your cause. Don't let your nonprofit's message get lost in the digital noise. Start your SEO journey with NUOPTIMA today and watch your impact grow.
Talk to an SEO expert
We work with 100+ businesses. Book a slot now to talk to one of our experts.
Why is SEO important for nonprofits?
SEO is important for nonprofits because it helps improve their online visibility. With the right SEO strategies, a nonprofit's website can rank higher in search engine results, attracting more potential donors, volunteers, and beneficiaries. It's a cost-effective way to increase website traffic and generate awareness for your cause.
How long does it take to see results from SEO?
SEO is a long-term strategy, and it often takes a few months to start showing results. However, once your website starts ranking higher in search results, it can retain those positions even if you pause your optimization efforts.
What is local SEO and why is it important for nonprofits?
Local SEO is a strategy that helps businesses rank higher in local search results. For nonprofits, this means appearing in search results when potential donors or volunteers are looking for organizations in their local area. It's a powerful way to attract local support and build a strong presence in your community.
What kind of SEO services does NUOPTIMA provide for nonprofits?
NUOPTIMA provides a range of SEO services for nonprofits, including keyword research, high-quality content creation, link building, and technical SEO. These strategies can improve your website's rankings, increase its relevance and credibility, and attract more support for your cause.
How can I get started with NUOPTIMA's SEO services for nonprofits?
You can get started with NUOPTIMA's SEO services by booking a slot to talk to one of our SEO experts. We'll discuss your needs and how we can use SEO strategies to improve your nonprofit's website rankings.