Summary
Potential customers can be put off by sucky content. Low-quality, keyword-stuffed fluff that does nothing to engage readers or improve your website's SEO is often referred to as "mirage content". There are then those that churn out rubbish which is purely for search engine ranking. These types of content provide little value to readers and can do more harm than good for your brand.
Many companies feel the pressure to publish content on their websites without a proper SEO strategy and end up turning to cookie cutter content as a quick fix. The smart way to go about it is to use long-term strategies to position your business as an authority in your industry.
Topical authority content is still keyword-rich but more importantly high-quality, informative, and well-researched. This content style is designed to help provide value to the reader while ranking your website high in search engine results pages, and ultimately generating hot leads.
There are experts at digital marketing agencies that specialise in helping companies create and execute long-term growth strategies. At NUOPTIMA, we focus on creating content of substance and authority that will help you achieve your business goals – whether that's generating leads, boosting sales, or building your brand.
Introduction
When you click on an article, you want to read something new and exciting! Unfortunately, more often than not, we're disappointed by some regurgitated piece of rubbish that we've seen time and time again. There are only so many "Top 10 SEO Tips… blah blah blah" blogs people can read before they stop clicking altogether, and you have no chance of converting from content.
Your SEO content strategy should be centred around creating and distributing valuable, relevant, compelling content which attracts, engages, and acquires a clearly defined and understood target audience. In other words, you should create content your target audience will find valuable and then use it to drive customers toward your business goals.
In our experience, when conducting reviews of company blogs, it is really common to see "mirage content." This poor quality is why many of our new clients complain that their existing content isn't performing as they would like. For example, they say that it looks good but doesn't get any traffic, or that they're covering the same topics as competitors, but people aren't linking to it, or that they get traffic, but it's not converting. Read on to discover how to avoid creating cookie cutter content and boost your search engine optimisation for measurable results.
What is Mirage Content?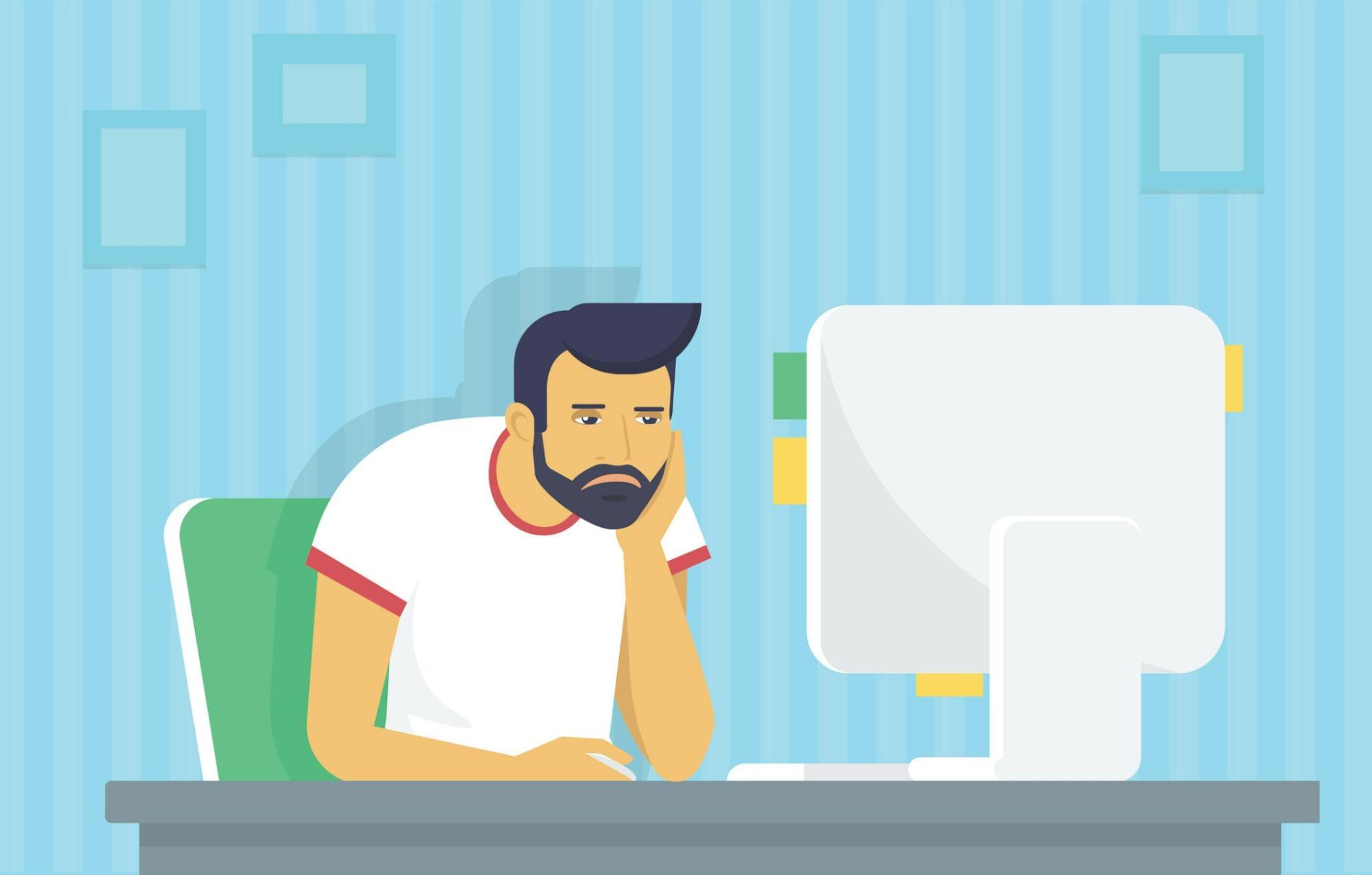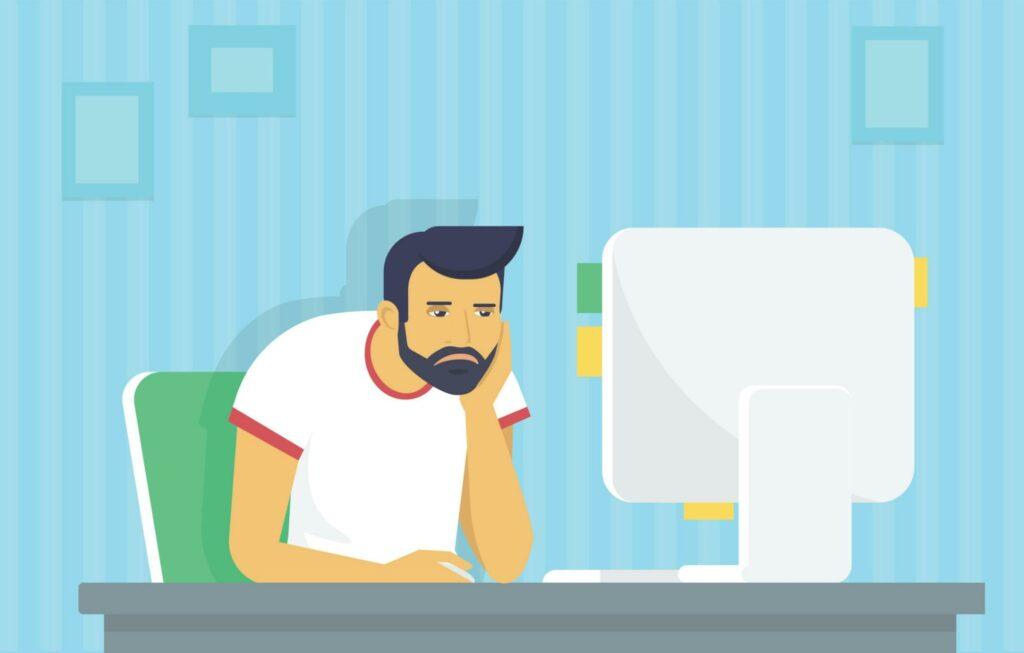 Mirage content is content that you create just for the sake of making it. It's keyword-stuffed fluff designed to game the search engines. We're talking about low-quality, low-value content that does nothing more than take up space on your website. This type of content is also often commodity content – subjects that have been done to death. It's the stuff you repeatedly see on every website in your industry and adds nothing new to the conversation.
Some businesses think they can get away with creating that kind of rubbish, especially if the aim is to attract visitors to their website to gather contact information to sign them up for a mailing list. But your content needs to be valuable – even if you're not selling anything.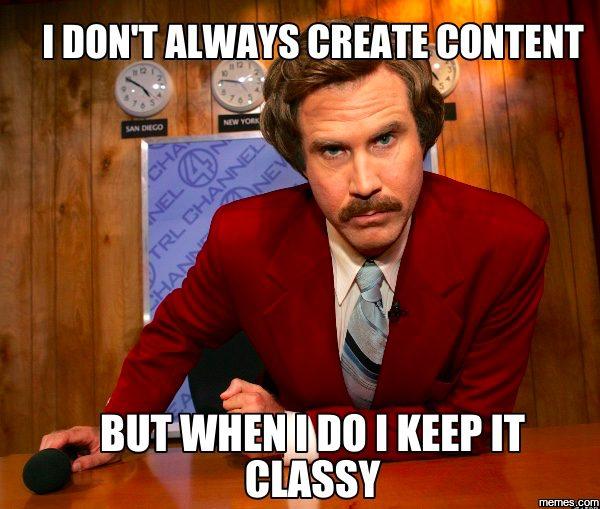 Your goal should be to create content your target audience will want to read, not just something that will get them to your website through a search result. If all you're doing is creating low-quality content to get visitors to your website, you're not going to achieve your business goals. This is not how companies build successful email databases of engaged subscribers or generate leads and sales. Mirage content is a waste of time and money, your blogs should be attracting customers!
Are You Accidentally Creating Mirage Content?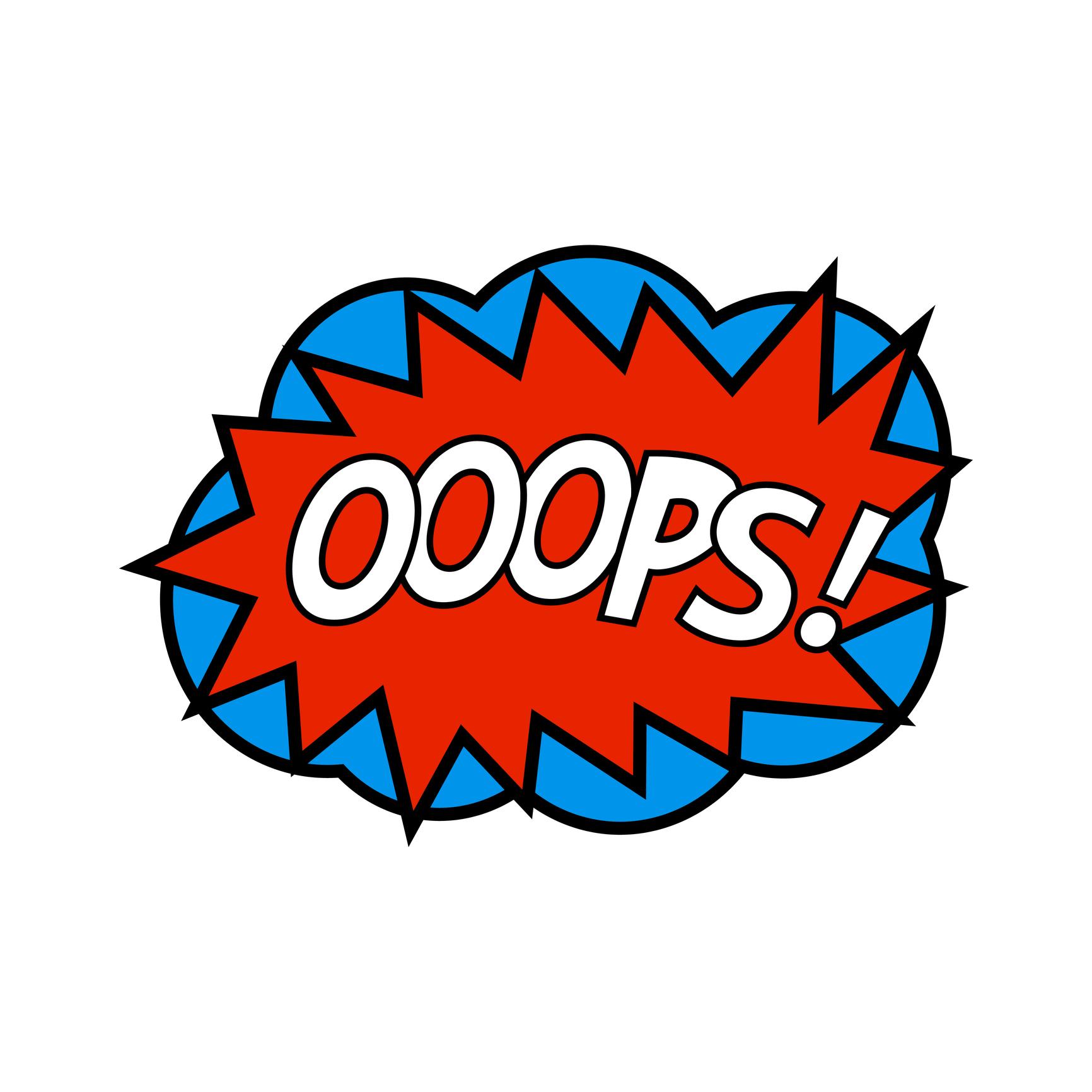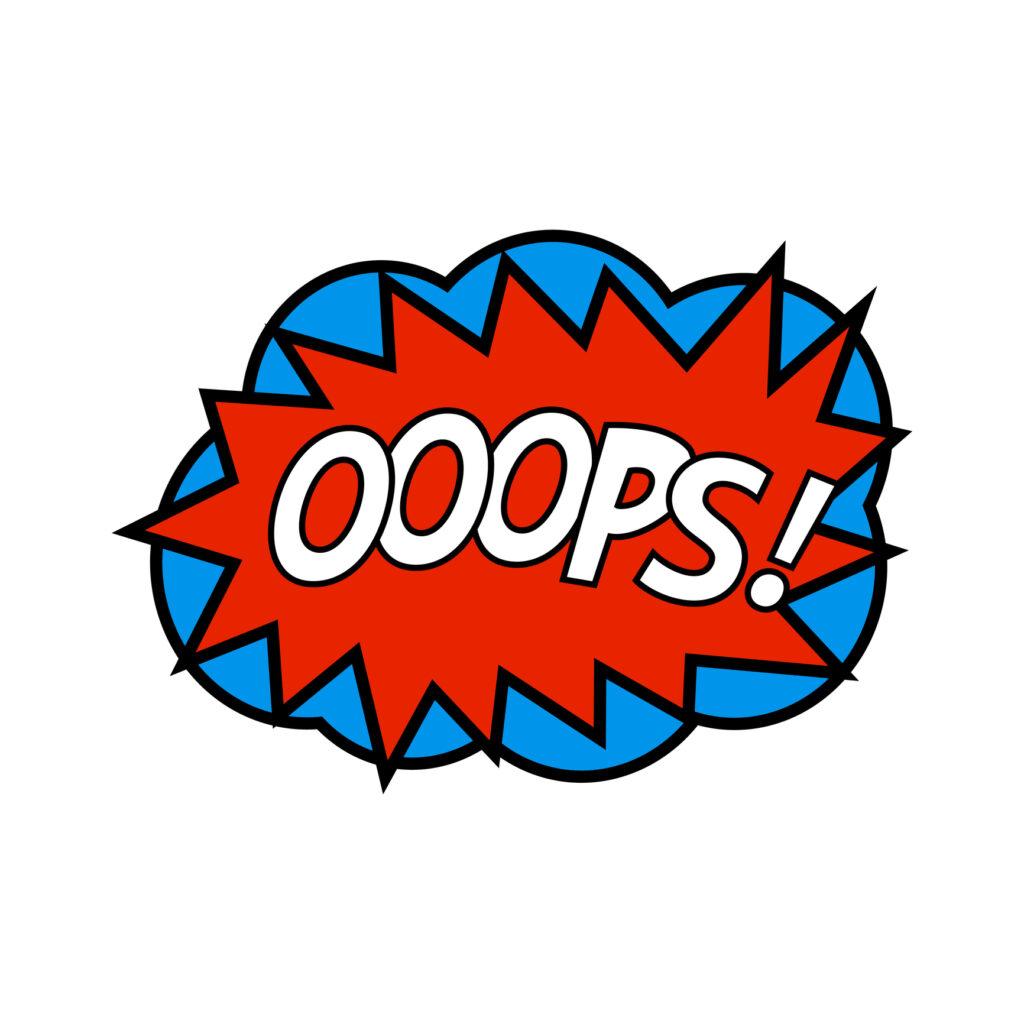 We want to support you in building strong brand awareness and positioning your company as an industry expert. Here are the key indicators which point to you inadvertently creating mirage/commodity content:
It's crammed with repetitive keywords – If your content is stuffed with keywords, it will come across as a mirage piece. Google is very good at identifying useless keyword content, and they may penalise you if they think you're trying to cheat the system.
It's thin on substance – Content that is light on substance and expertise will not perform well. This is especially true if you're trying to target a competitive topic. You should create content that is comprehensive and thoroughly covers the subject matter for your readers if you want to rank well on search engines.
It's poorly written – Mirage content is often poorly written and is another area Google has become very good at identifying. Even if you do, by some fluke, manage to rank well, the low-quality content will turn visitors off, and they will be quick to click away.
It's not valuable – The aim of the finished SEO piece should be to add value to your target audience, not just be content for the sake of content. Mirage writing tends to be exactly what you don't need and adds nothing new to the conversation. It does nothing for your SEO ranking and will not help you achieve your business goals.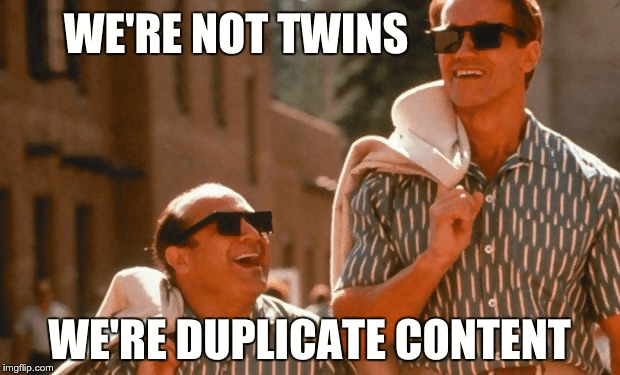 It's been done before – If you can find dozens of similar articles when you run a quick google search, it's likely a commodity piece. This is especially true if the information you're sharing is something everyone in your industry knows. Try to tackle the topic from a different perspective or post something more comprehensive than the other online articles.
It's dull – We know that not all topics will have readers sitting on the edge of their seats. However, there are ways talented SEO content writers can make it interesting and engaging through unique content. Whether through a quirky tone of voice or a unique take on a subject, unique content can capture attention and help you stand out from the crowd.
Why Mirage Content Is Bad For SEO and Bad For Business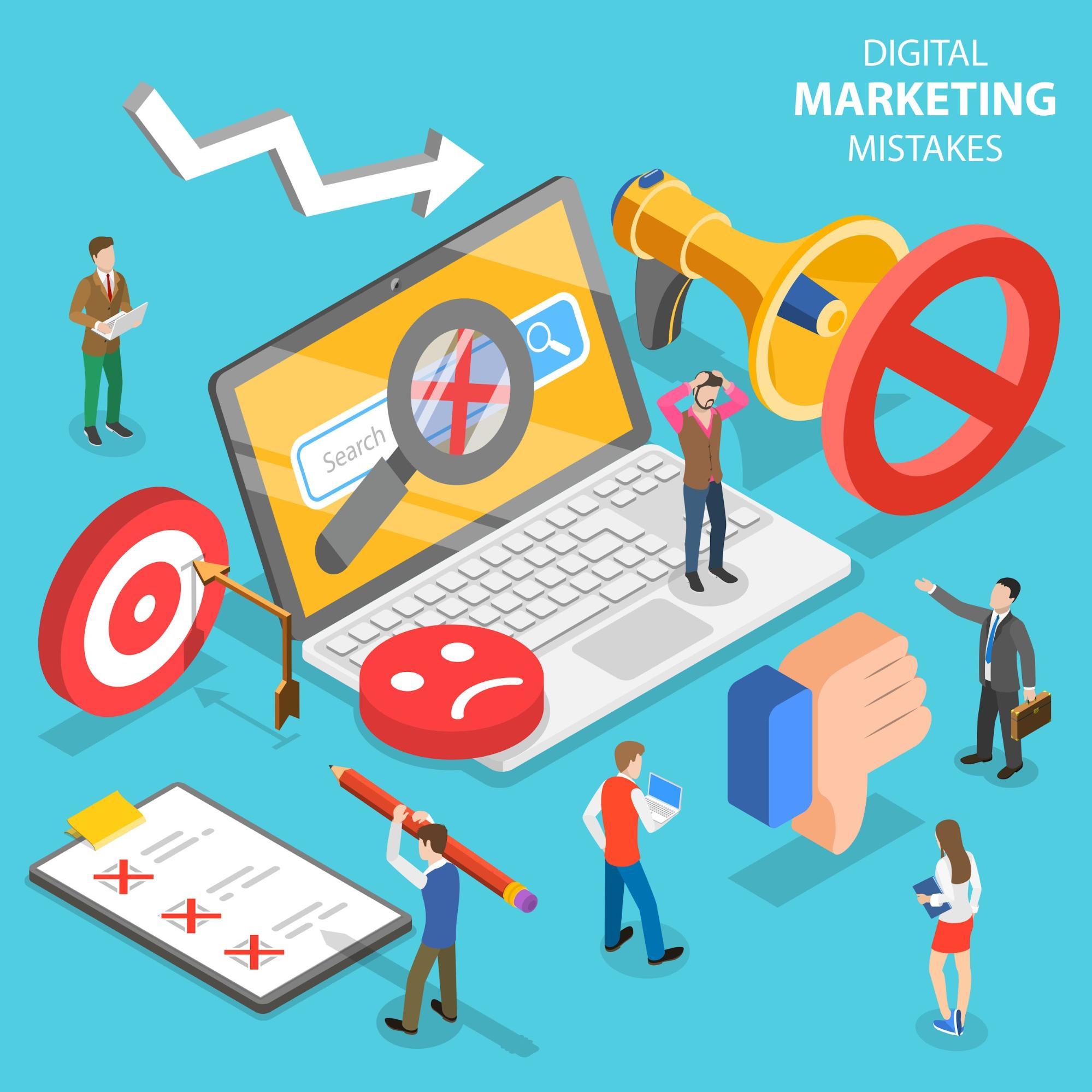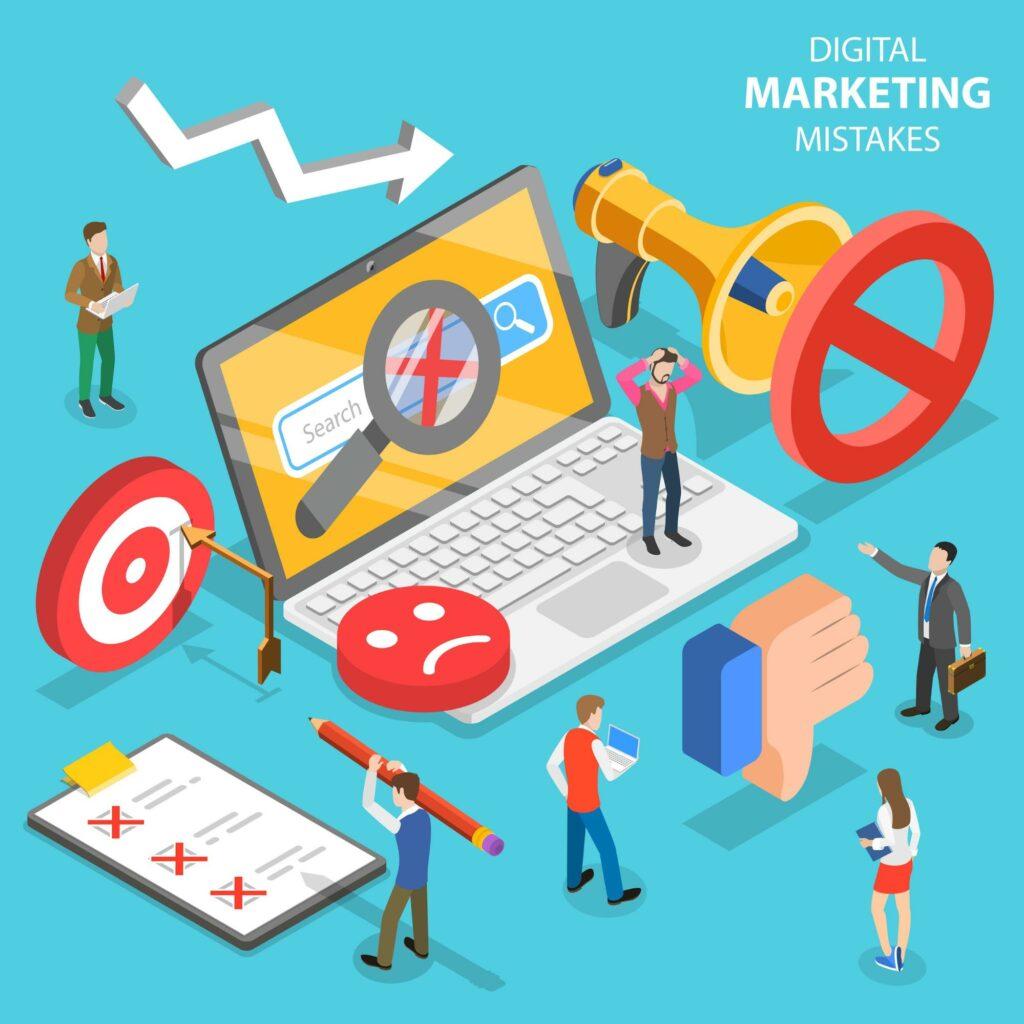 You've probably noticed that a lot of content you come across on the internet can be pretty sucky. When you look closely at your current content, you might even be shocked to see it falls into the "commodity content" category. If this is the case, it's time to reach out to the experts before you do some serious brand damage.
Now, we're not saying well-constructed mirage content won't result in any traffic, and if a brand is merely seeking numbers with no substance, then they might get away with it for a little bit. But in the long term, low-quality content simply won't cut it if you want to gain actual business results from your content marketing.
Here's why:
It's not sustainable – The traffic you get from mirage content is not sustainable. It's the equivalent of a sugar high. You may get a spike in traffic when you first publish your content, but it will quickly fizzle out. Remember, you're not the only one publishing content on this topic.
It's not engaging – People who visit your site are unlikely to stick around for long or take action when they realise your content is fluff. They'll likely open your content, realise it adds nothing of value, and leave. Visitors are quick to spot if the content is just an inferior version of what industry leaders have already published.
Can hurt your SEO – Mirage/commodity content can damage your SEO ranking because search engines are great at detecting low-quality content. If you get caught, they will penalise your site if they think you're publishing copied content. Equally, bounce rates and time on your site are key ranking factors. So, if people quickly leave your site after they arrive, it will impact your rankings.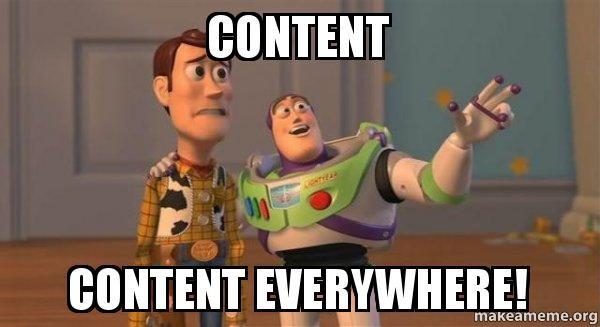 It's a drain on resources – Creating pointless content is a massive waste of time with very little return on investment. SEO content writing is also a skilled job that can drain resources if left to someone inexperienced. Spending time creating valuable content to help you achieve your business goals is much better, whether through enlisting external website SEO content services or hiring in-house.
It can hurt your brand image – If your site becomes known for publishing rubbish fluff, it can damage your brand image. People will start to see you as a company that doesn't care about quality or providing value to its customers.
If you're serious about using content marketing to drive actual business results, you should avoid mirage/commodity content like the plague.
How to Publish High-Quality SEO Content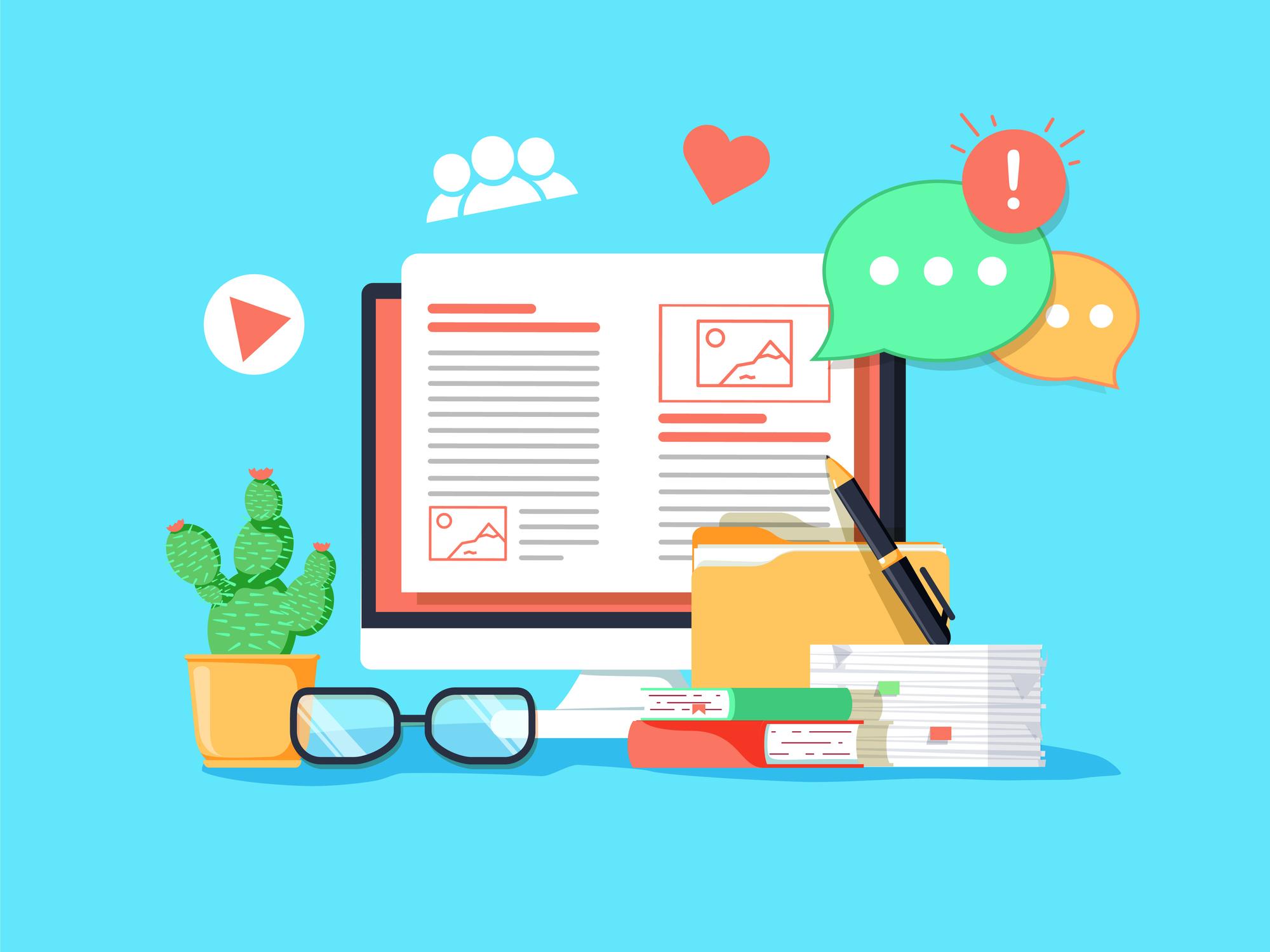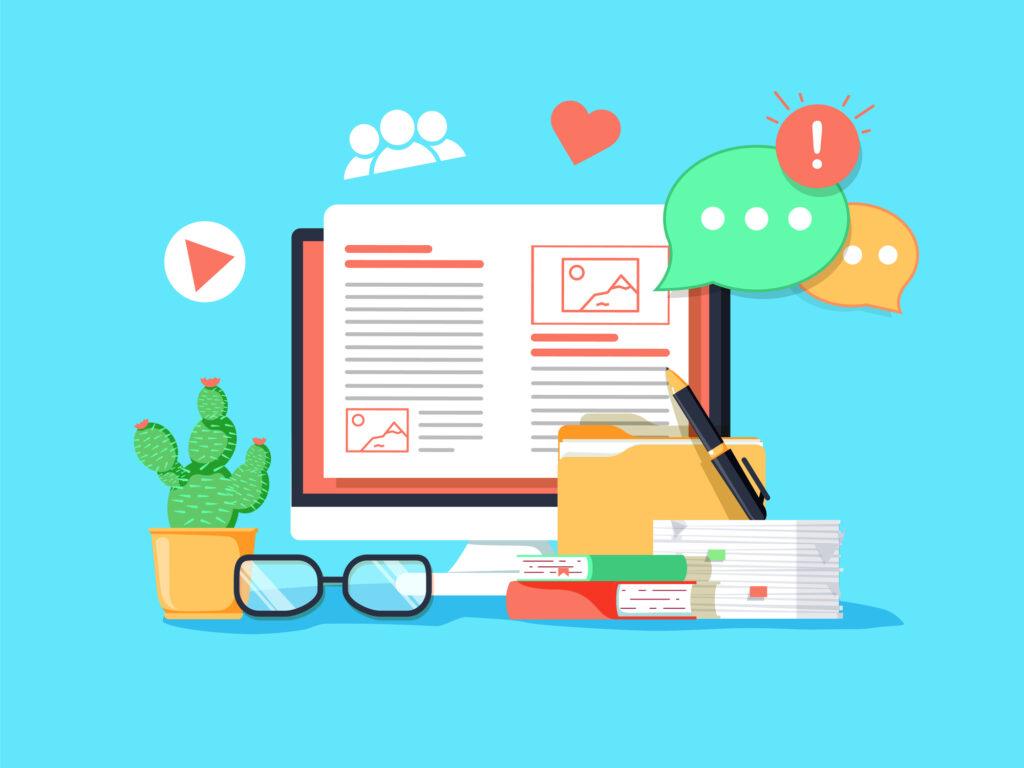 Nowadays, people understand that they can't blindly believe everything they read on the internet. Your website visitors will likely reject what they see as fake and mass-market-orientated and will be quick to dismiss your company.
It's essential to create content that has substance. It needs to be meaningful, something that adds value, is interesting, and warrants sharing. This kind of content will help establish you as an expert in your field – something infinitely more valuable than clicks from random people who would never convert.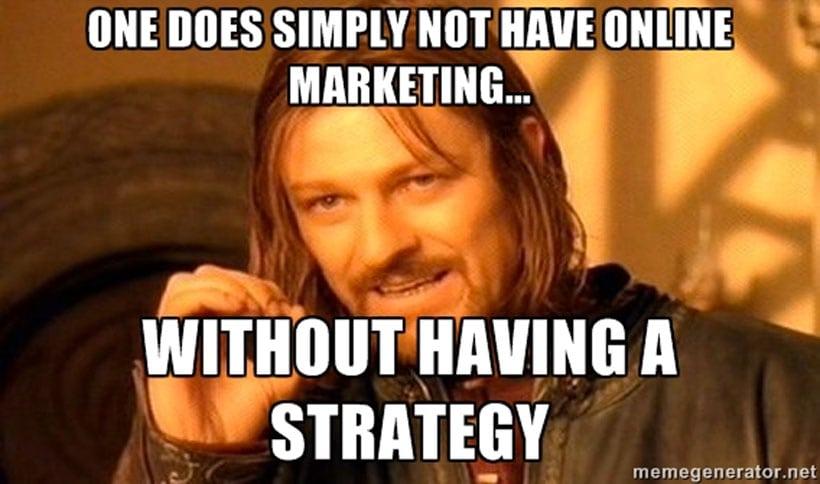 High-level content should also be part of your long-term growth strategy, as a one-off article post will not cut it (however engaging it is). Spend time developing a plan for how you will create and maintain quality content over an extended period. We find this is where many companies go wrong with their content marketing efforts. They treat it as a short-term solution rather than part of a long-term plan.
Here are four fundamental principles to consider when it comes to writing SEO content:
Substance – We know this has been mentioned before, but first and foremost, your content needs to have meaning. It should be interesting to the reader and add value – the kind of content people will want to read and reference.
SEO – It goes without saying that your content also needs to be SEO optimised. This includes topic-specific keywords, a well-structured article, backing up any claims with trusted sources, and much more, which we cover in industry-specific SEO guides.
Shareability – As we mentioned, shareability is essential. The content on your website needs to be the kind of thing people want to share on social media and other channels. This will help boost brand awareness and ultimately result in revenue generation.
Authority – Success will not come to those who blend into the background, so you must establish your content as an authority in your industry. This will involve going beyond the basics and writing genuinely insightful and original content.
If you can focus on these four elements, you'll be well on your way to writing SEO content that's not just a mirage. It is no easy feat, but with the support of the NUOPTIMA experts, you can have quality SEO content that will provide you with the long-lasting growth you're looking for.
Our content is about as far removed from being cookie-cutter as you can get! The experienced team of writers and editors use their blog creation powers to make your site somewhere people go to be inspired and captivated while providing proven profit-generating results for your business.
We do this by:
Using industry expert writers – Every client is carefully allocated to writers with the closest relevant industry experience. We have talented writers from various backgrounds, including business and finance, marketing, science, IT, manufacturing, travel and tourism, food and drink, and many more. Our writers are highly educated and have hands-on experience within their fields.
Conducting thorough research – Everyone on the writing team is fantastic at using journalistic skills to ensure the content submitted is thoroughly researched and contains the most recent information available. Our research channels include: interviewing industry experts, studying trusted journal papers and reports, watching specialist videos and deep-diving online sources.
Understanding the customer – We take our SEO content writing services a step further by working with you to understand your best customers and what excites them. By understanding the pain points of your prospects and customers, we can create effective content plans that will contain articles which will not only interest your audience but generate high-quality leads and customer conversion.
Editing and improving – Once the skilled writer has completed your article, it goes through a comprehensive editing process. Our awesome editors check each piece and provide the writers with a unique combination of line editing, editorial comments, and in some cases, a consultation to ensure the article is at the highest standard possible. We aren't scared of critical feedback and use it to improve constantly.
Why NUOPTIMA Are The SEO Content Experts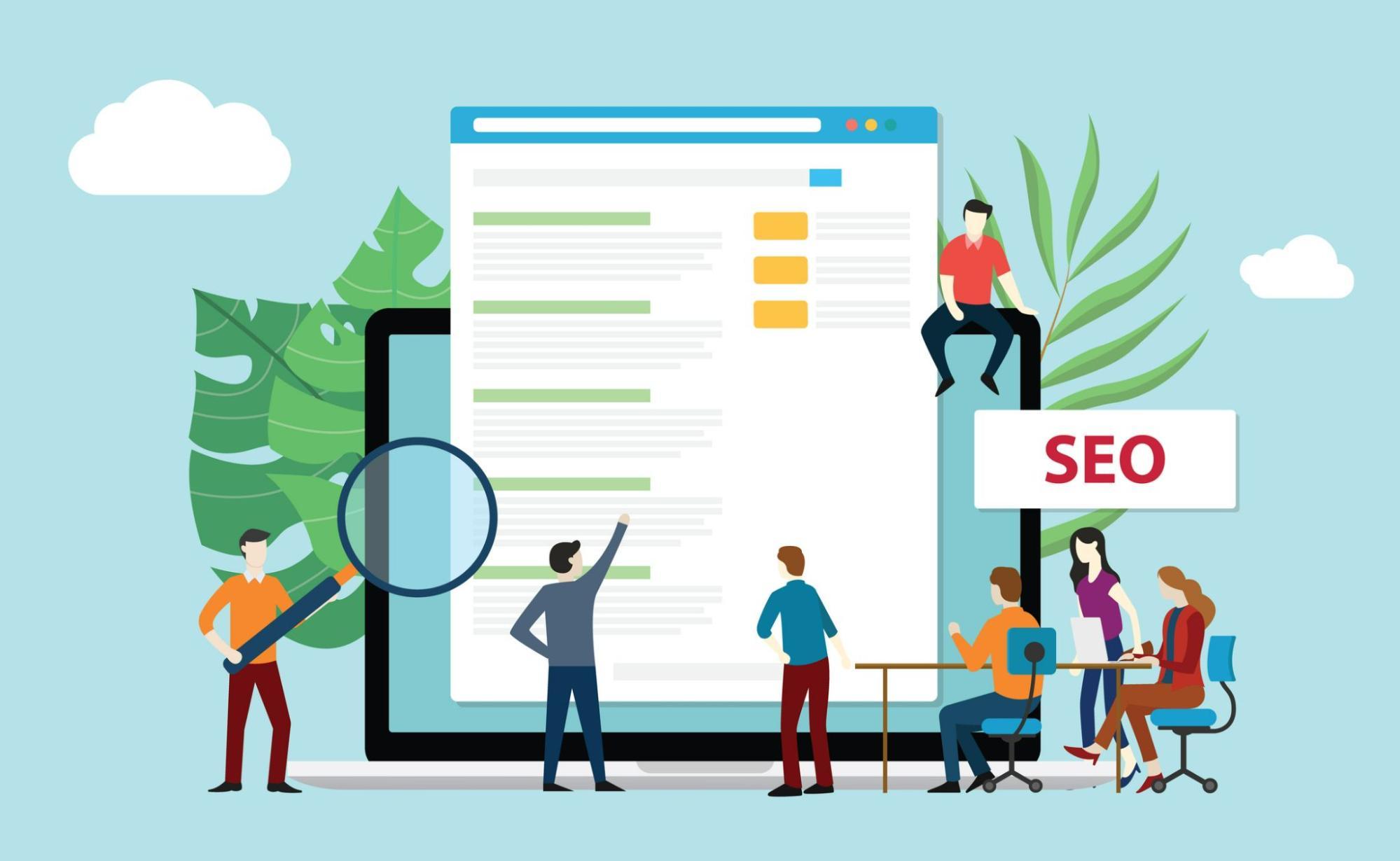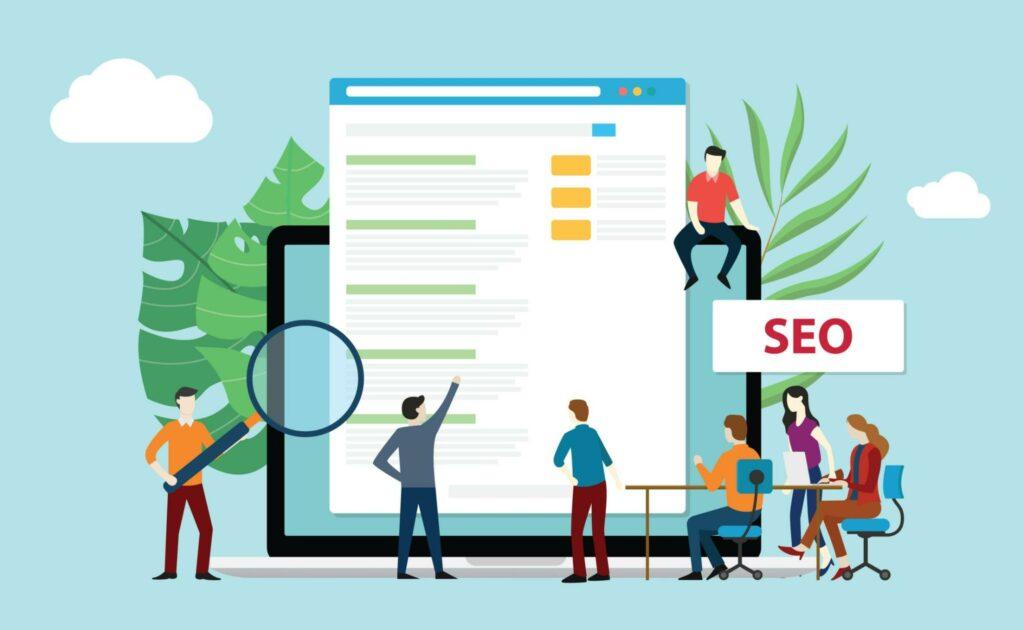 NUOPTIMA is a digital marketing agency that specialises in helping companies create and execute long-term growth strategies. We focus on creating content of substance that will help you achieve your business goals – whether that's generating leads, boosting sales, or building your brand.
You deserve SEO content that won't be mistaken for mirage or commodity. Our content is of the highest quality and is designed to position your company as an industry leader. We are a profit-proven SEO agency focusing on long-term growth for our clients. We use sustainable growth channels to take your content and brand to the next level.
We create topical authority content that will answer your content marketing prayers. It is the type of content that goes above and beyond the basics. Our content writers go in-depth on your specific topic of choice, providing accurate and valuable information for your audience. It is the kind of content that people will want to read, share, and come back to again and again.
In terms of SEO, being a topical authority site will give you a considerable advantage over your competitors. Your site will rank for many keywords related to its niche without worrying about keyword stuffing or other black hat SEO tactics. This allows you to dominate your respective industries' SERPS (search engine results pages). In addition, backlinks will come naturally by being seen as an authority.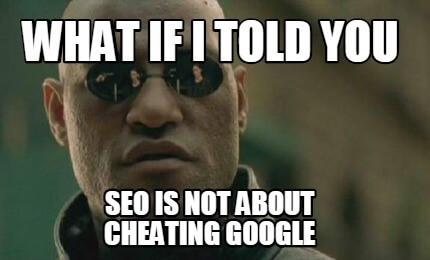 Google prioritises sites it considers to be an authority on a specific topic. Once we have established your site as an authority, you'll be well on your way to achieving top search engine rankings. By creating keyword-rich and informative content, we can improve your website's search engine rankings and make it easier for the right kind of people to find your business online.
But, when it comes to SEO, content is only part of the puzzle. For your site to rank highly in search engine results pages, you must have a well-rounded SEO strategy that includes backlinks and technical SEO. Content marketing is an ongoing process, not a one-time thing.
It is important to understand the present and future of SEO, so we take an advanced approach, ensuring our clients get the most out of their SEO campaigns. For example, if backlinks aren't acquired naturally through your high-quality content, we build them from relevant domains (rather than cheating with synthetic high-domain authorities). This method can result in astonishing SEO growth, and you could have extensive keyword coverage with the ability to rank for new clusters within weeks. Check out our case studies to see how well our clients' content now performs.
The Takeaway
Creating commodity content is a waste of time and money – it will not help you achieve your business goals and will likely put people off from visiting you. Your content should be high quality, thorough, and deliver above and beyond what the competition currently provides. Trust us – it's better to have a handful of well-written, informative articles than a ton of poorly-written fluff pieces. Equally, the content must remain relevant to the audience's needs, interests, and pain points, all while being valuable to your target audience.
If you're looking to avoid mirage/commodity content, then topical authority content is the answer. At NUOPTIMA, we understand the importance of topical authority and ensure our clients get the most out of their SEO campaigns by taking an advanced approach to SEO. We are passionate about adding value and designing content to help our clients achieve their business goals.